Jia Song Mee Hoon Kway for Kurobuta MHK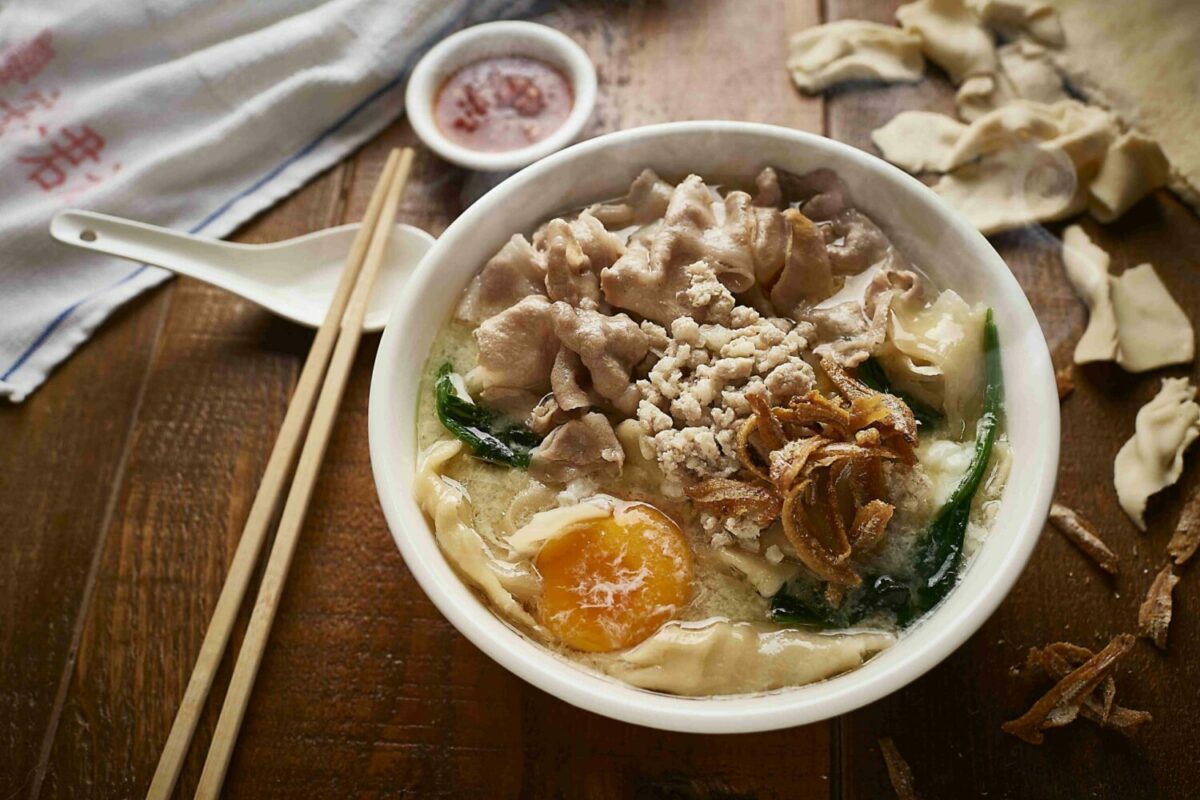 Image credit: Jiak Song Mee Hoon Kway
Fans of Jiak Song Mee Hoon Kway can now zhng up their noodle dish with premium Kurobuta pork from the US! The local hawker chain is launching a special Kurobuta Mee Hoon Kway ($5.80) on 10 March 2022. This dish will be available in limited quantities throughout the day, across all outlets.
Jiak Song Mee Hoon Kway By Ex-MasterChef Finalist Opens Sixth Outlet In Toa Payoh
Besides your usual mee hoon kueh fixings, such as minced meat and ikan bilis, this dish is topped with thin strips of Kurobuta pork. Kurobuta pork originally hails from Japan, and is known for its sweet and buttery flavour. The meat is generously marbled, translating to a tender and juicy mouthfeel with a delicious flavour.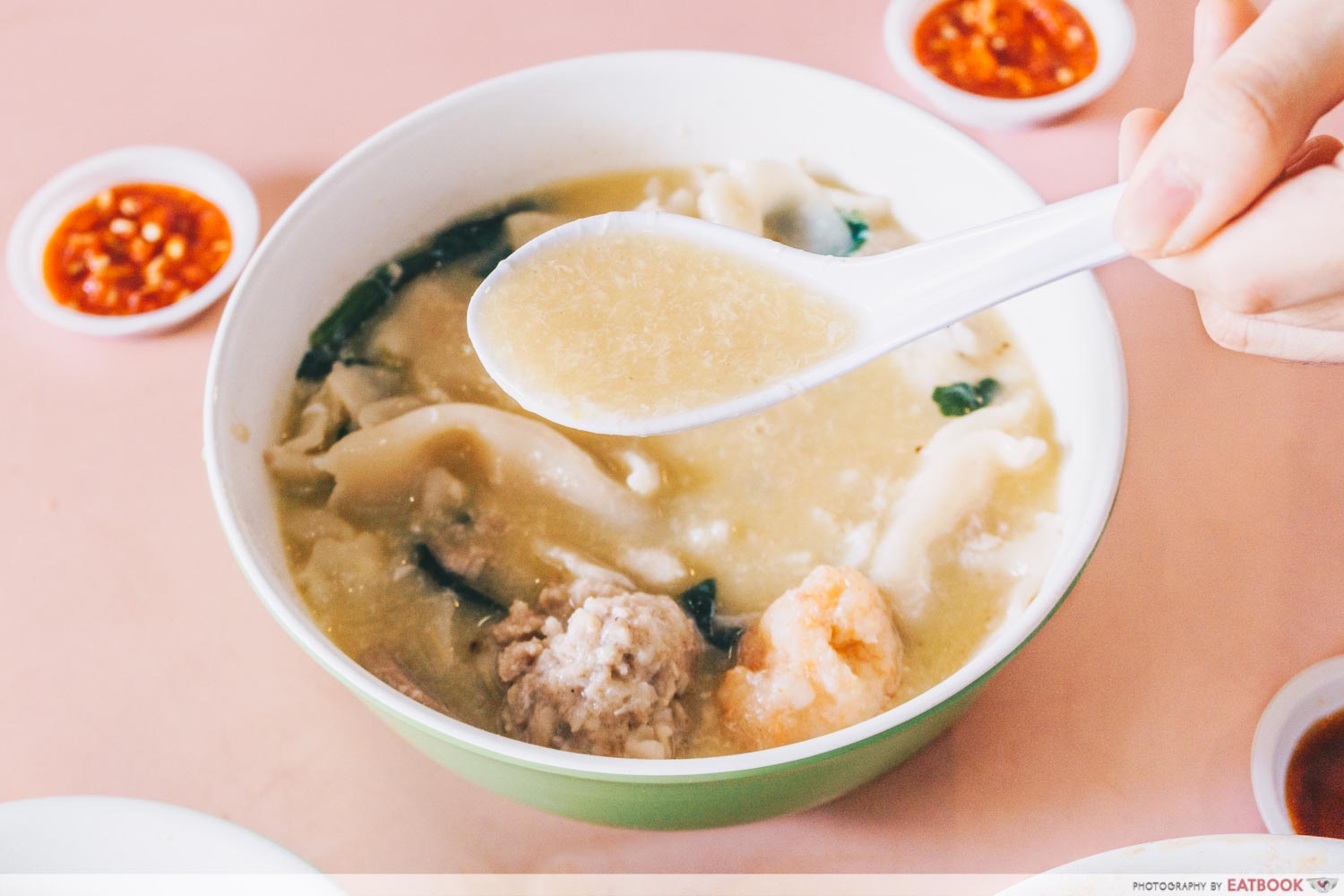 The premium pork goes well with the homegrown chain's robust broth, which is said to be creamy, slightly smoky, and umami-ladened—a nod to Japanese ramen.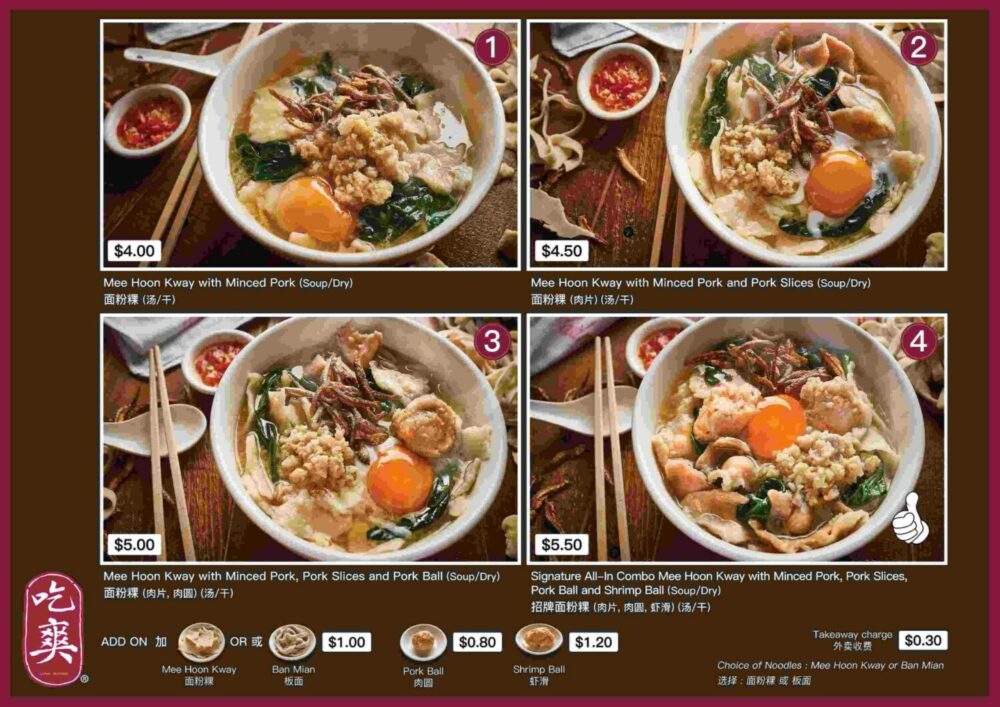 Image credit: Jiak Song Mee Hoon Kway
If you prefer variety, get the Signature All-In Combo Mee Hoon Kway with Minced Pork, Pork Slices, Pork Ball and Shrimp Ball ($5.50) instead. Their famous Mee Hoon Kway is handmade on-site daily, so they're fresh and chewy every time you order. There's also ban mian if you like your noodles long.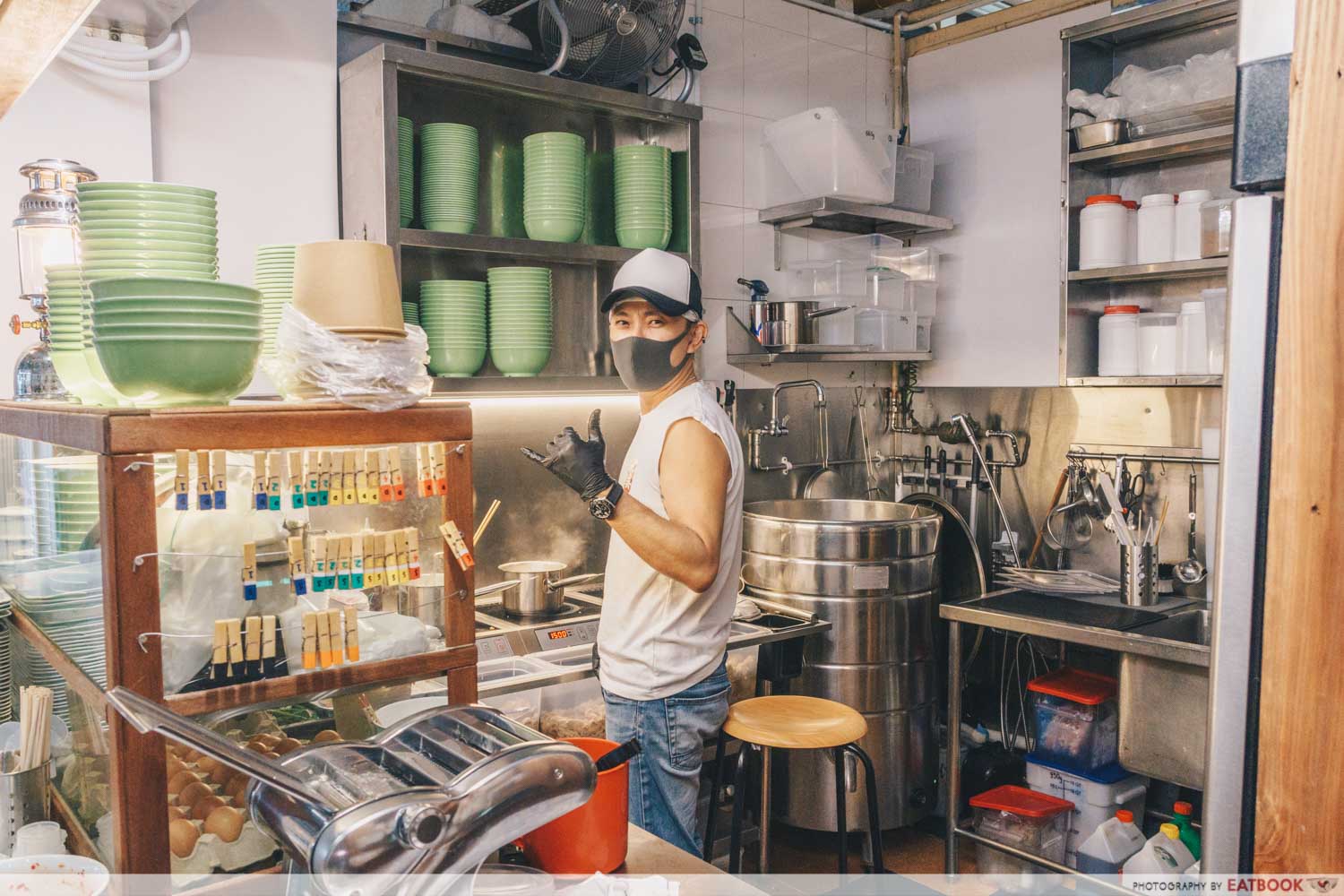 For those who are new to the brand, Jiak Song Mee Hoon Kway is helmed by ex-MasterChef Asia finalist Aaron Wong. Their first outlet opened in Telok Blangah in September 2020, and they've since expanded to multiple locations islandwide—the latest being Toa Payoh, which opened on 2 January 2022.
Ex-MasterChef Singapore Contestant Opens Jiak Song Mee Hoon Kway At Telok Blangah
Read our full Jiak Song Mee Hoon Kway review to find out what's worth trying!
Another mee hoon kueh stall to check out is Mr Mee Hoon Kueh for braised pork MHK and more at Serangoon Gardens. Alternatively, read our Yanan Ban Mian review for seafood ban mian and handmade dumplings by an ex-St Regis chef!
Mr Mee Hoon Kueh Review: Lor Bak And Bolognese Handmade Noodles At Serangoon Gardens