---
Jurong West 505 Food Centre is a foodie's paradise
---
Jurong West 505 Food Centre may be unheard amongst Easties, but it's a food gem treasured by Westies. Finding a seat on weekends is nearly impossible, as locals jostle for spots and wriggle around snaking queues. So, if you're wondering which stalls are worth soldiering the queue for, this is the list for you.
---
1. Prosperity Seafood White Bee Hoon
---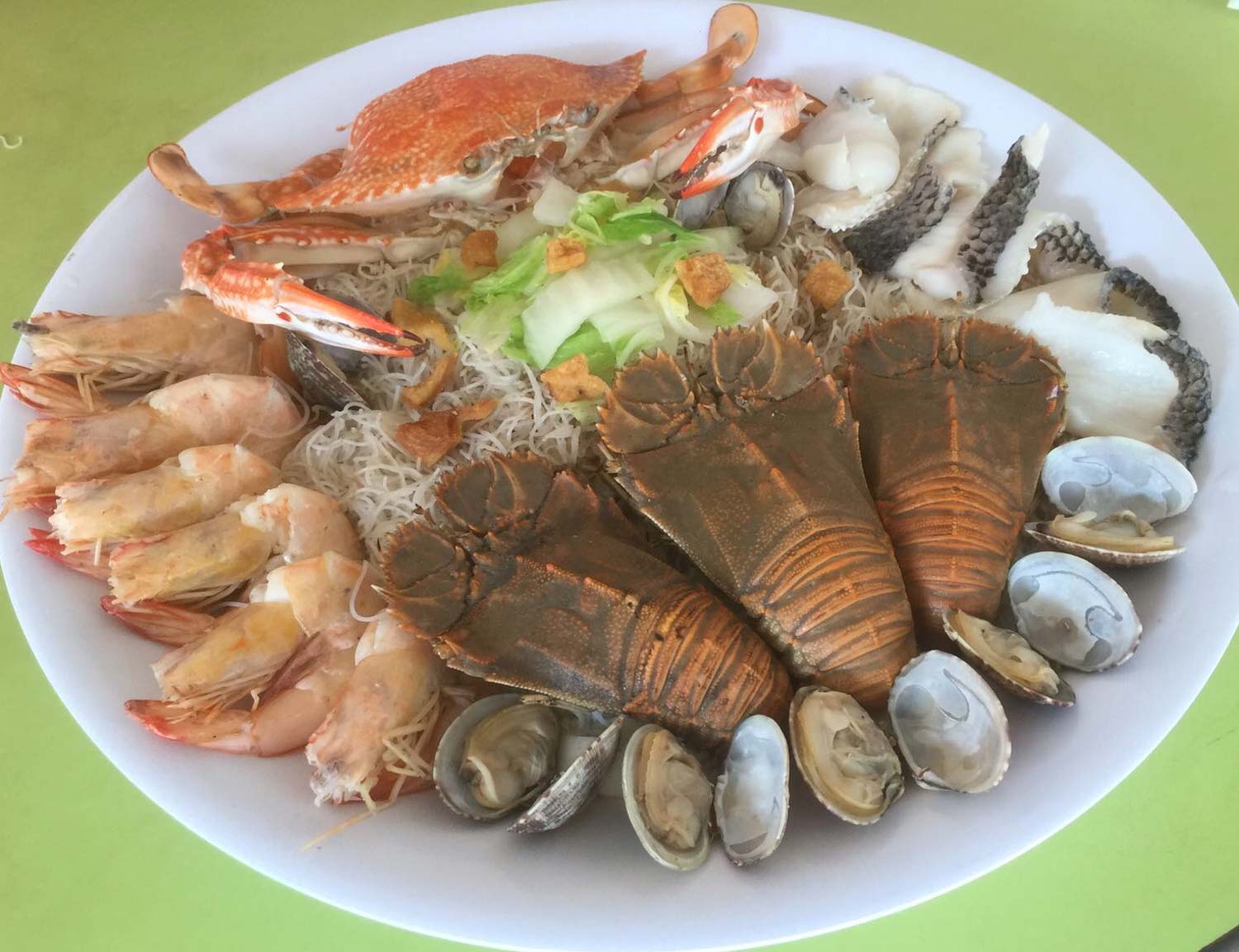 Image credit: Prosperity Seafood White Bee Hoon's Facebook page
Rally your friends to try the Lala Assorted Seafood White Beehoon ($15/$35/$45) at Prosperity Seafood White Bee Hoon! Boasting prawns, crayfish, and other assorted seafood, this bountiful spread will leave you in a food coma. Sitting underneath this smorgasbord of seafood is an equally generous mound of fine bee hoon. Stewed in a la la broth, the noodles are saturated with rich seafood sweetness.
9 Seafood Restaurants In The West To Get Your Seafood Fix Fast
Unit number: #01-183
Opening hours: Daily 10am to 10pm
Website
---
2. Kok Kee Wanton Mee
---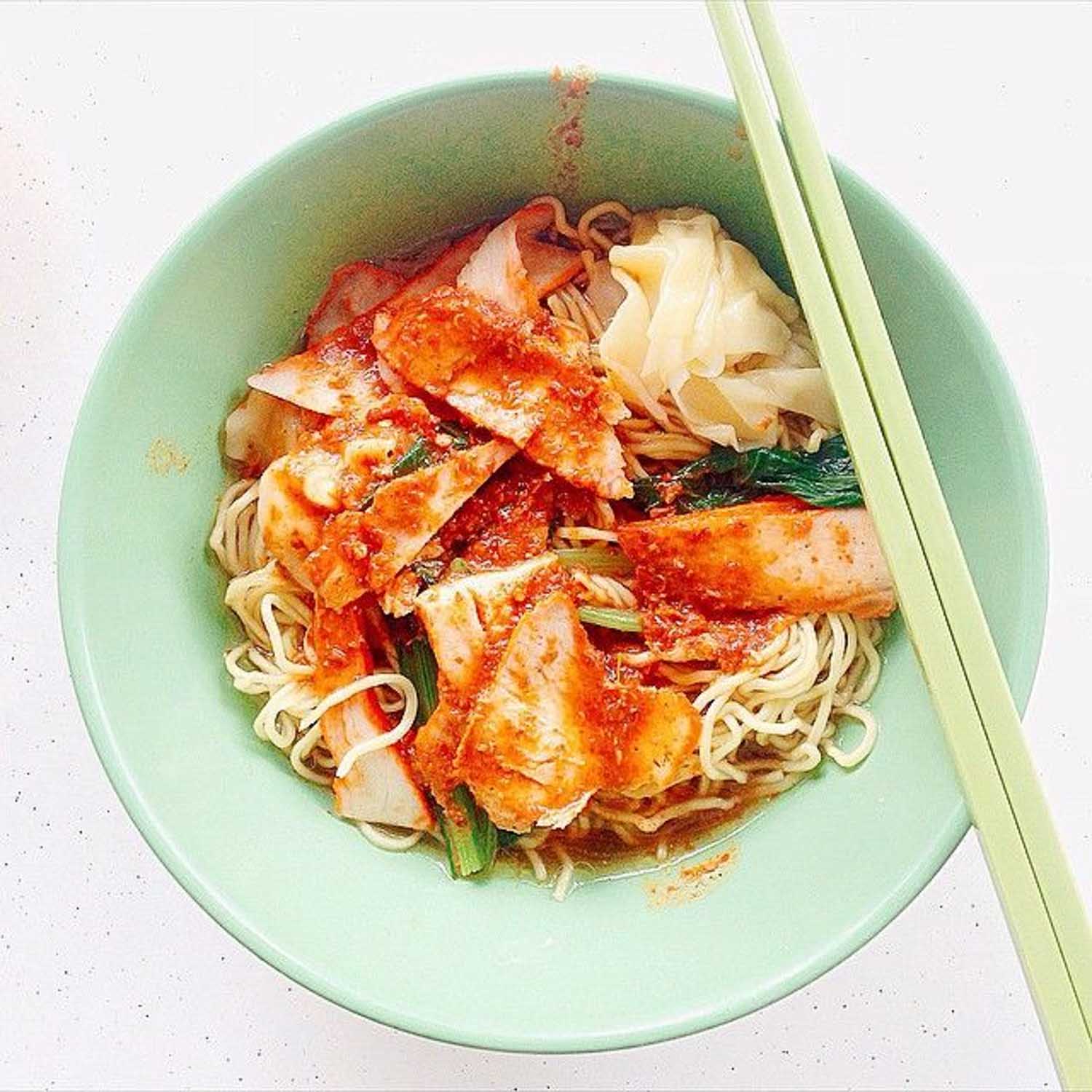 Image credit: @iamdeetee
Only opening in the morning, Kok Kee Wanton Mee has attained near legendary status with their mouth-watering Wonton Mee ($3.50/$4.50). A lil' magic happens when you toss everything in the lard-based sauce: their eggy noodles transforms into a full-bodied treat. For that extra kick, add a dollop of chilli sauce and relish its fiery aftertaste. 
Also worth mentioning is the Wonton Soup ($3.50/$5). Stuffed with juicy minced meat, these silky parcels will leave you craving for more with their porky richness.
Famous Kok Kee Wanton Mee Reopens This March Along Foch Road
Unit number: #01-14
Opening hours: Daily 7am to 12pm, or until everything is sold out
---
3. Long Kee Wanton Noodles
---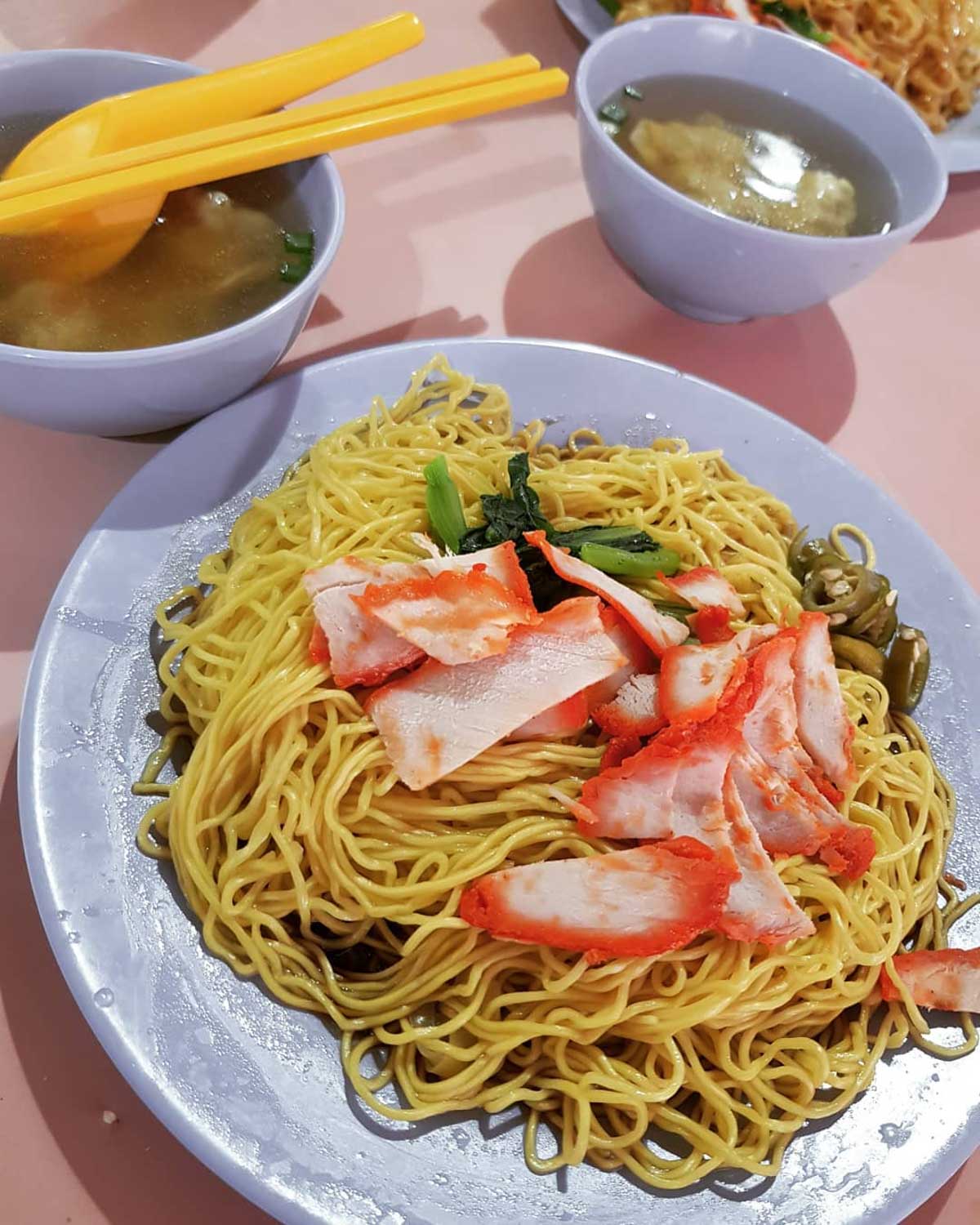 Image credit: @angelachia0405
Matching up to the lofty standards set by Kok Kee is the Wanton Noodle ($3/$4) from Long Kee Wanton Noodles. Although the mee kia here appears rather plain, they pack a bold and satisfying zing. Similarly moreish is their Chicken Feet Noodle ($4/$5). Superbly braised, the chicken feet shine with their chewy and gelatinous mouthfeel.
Unit number: #01-185
Opening hours: Daily 6am to 3pm
---
4. Bukit Timah Fried White Carrot Cake
---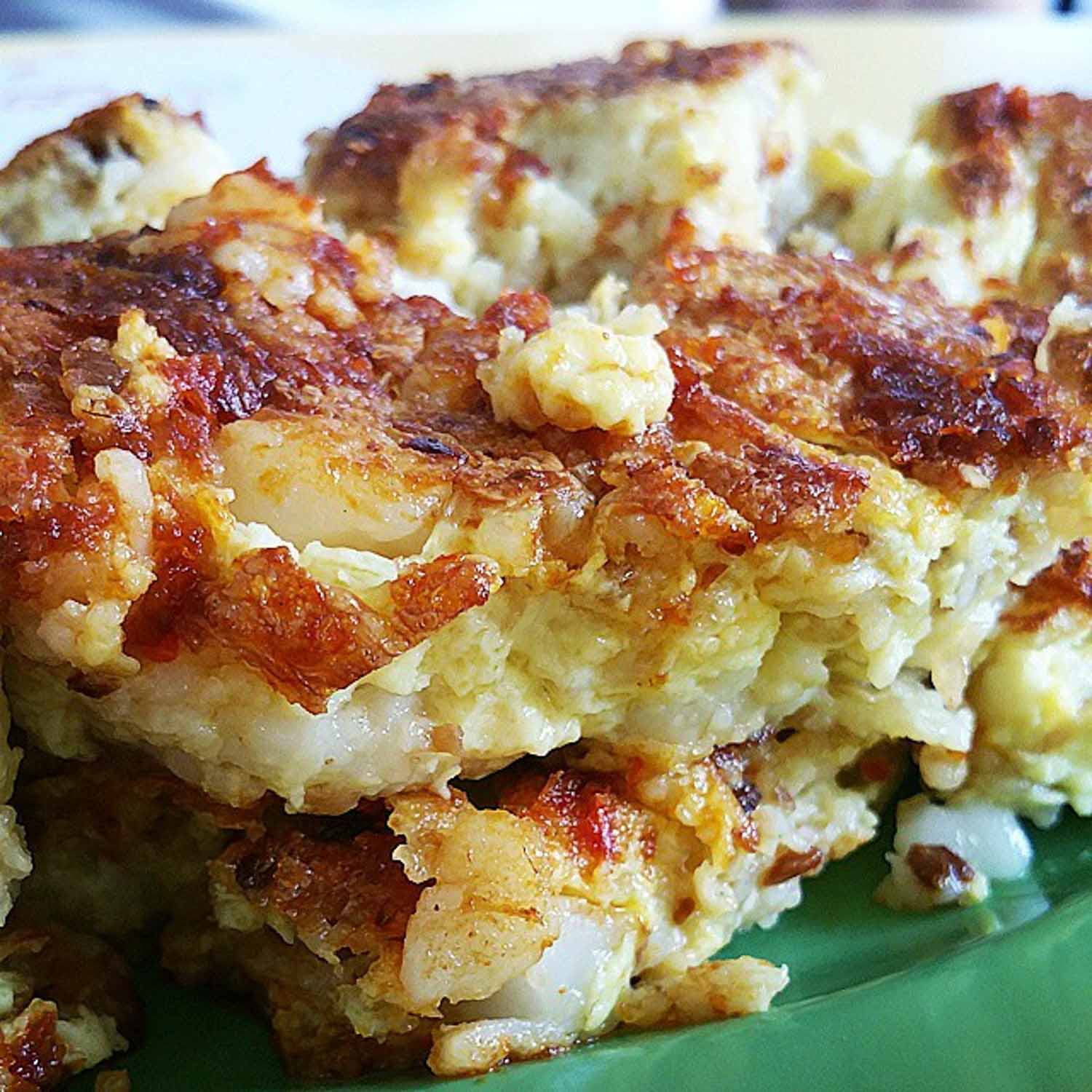 Image credit: @aangelaamila
You may need to queue for at least 30 minutes at Bukit Timah Fried White Carrot Cake, but the wait is def' worth it. Deliciously crisp on the outside and pillowy soft on the inside, the signature Fried Carrot Cake ($2.50/$3/$5) thrills with its addictive bite. While their carrot cake is flavourful on its own, it hits new heights with a smidge of their piquant sambal chilli. Complementing the salty chye poh, the spicy paste gives each bite of the carrot cake a distinct burst of umami flavour.
Unit number: #01-10
---
5. Soh Kee Cooked Food
---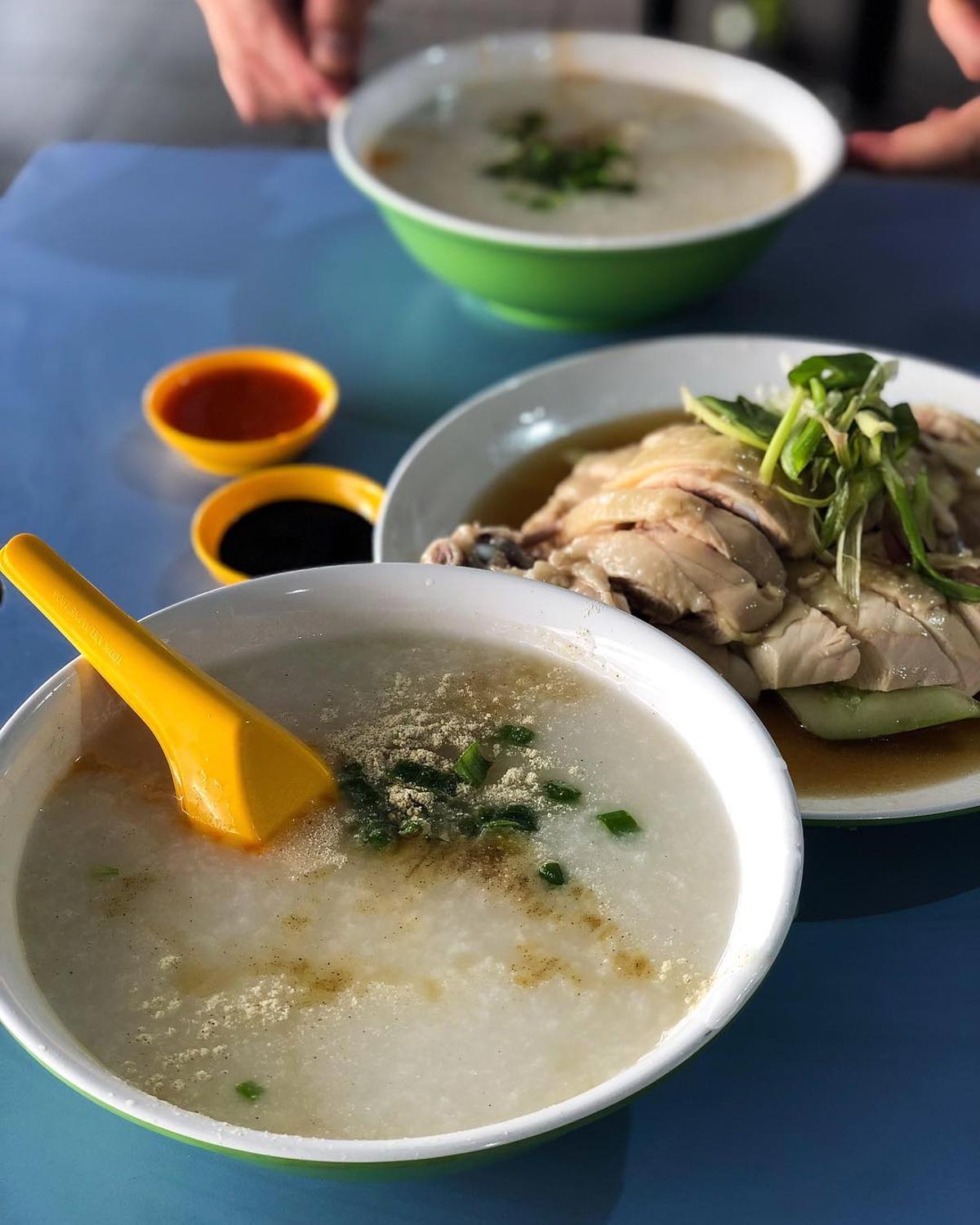 Image credit: @yvonneyam
Comfort comes in many shapes and sizes, but a bowl of porridge is its commonly assumed form. Soh Kee Cooked Food takes it a step further, pairing it with poached chicken in their Porridge with Chicken Thigh Set ($4.50). Warm your belly with the silky gruel before sinking your teeth into the succulent meat. Dunked in cold water, the chicken is coated in a gelatinous layer of fat which enhances its texture.
Qi Lin Xuan Chicken Rice Review: $0.40 Chicken Rice Balls In Jurong West
Unit number: #01-44
Opening hours: Daily 9am to 7pm
---
6. Na Bao Wan
---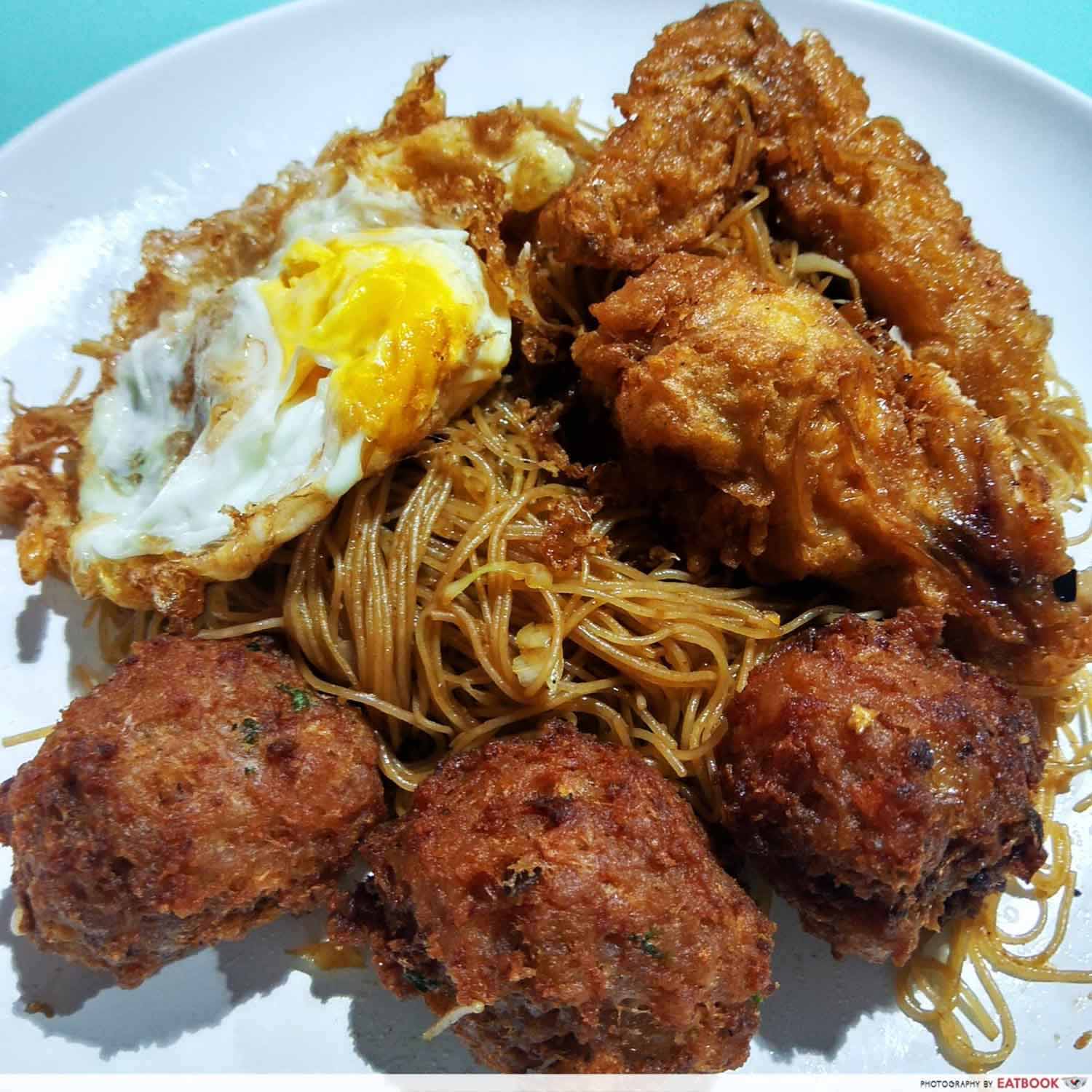 Start off your day right with a hearty plate of economic bee hoon at Na Bao Wan. Their Fried Bee Hoon ($1) is stir-fried with sliced onions, cutting through the greasiness with their sweet undertones. The vermicelli's light taste makes it an ideal pairing with most sides, but we recommend their Fried Meatballs. Kissed with an aroma of five-spice, these savoury treats taste better with every bite.
7 Economic Bee Hoon Stalls From $0.60 For A Cheap Breakfast Fix In Singapore
Unit number: #01-23
---
7. Wen Guang Handmade Fish Ball Noodle
---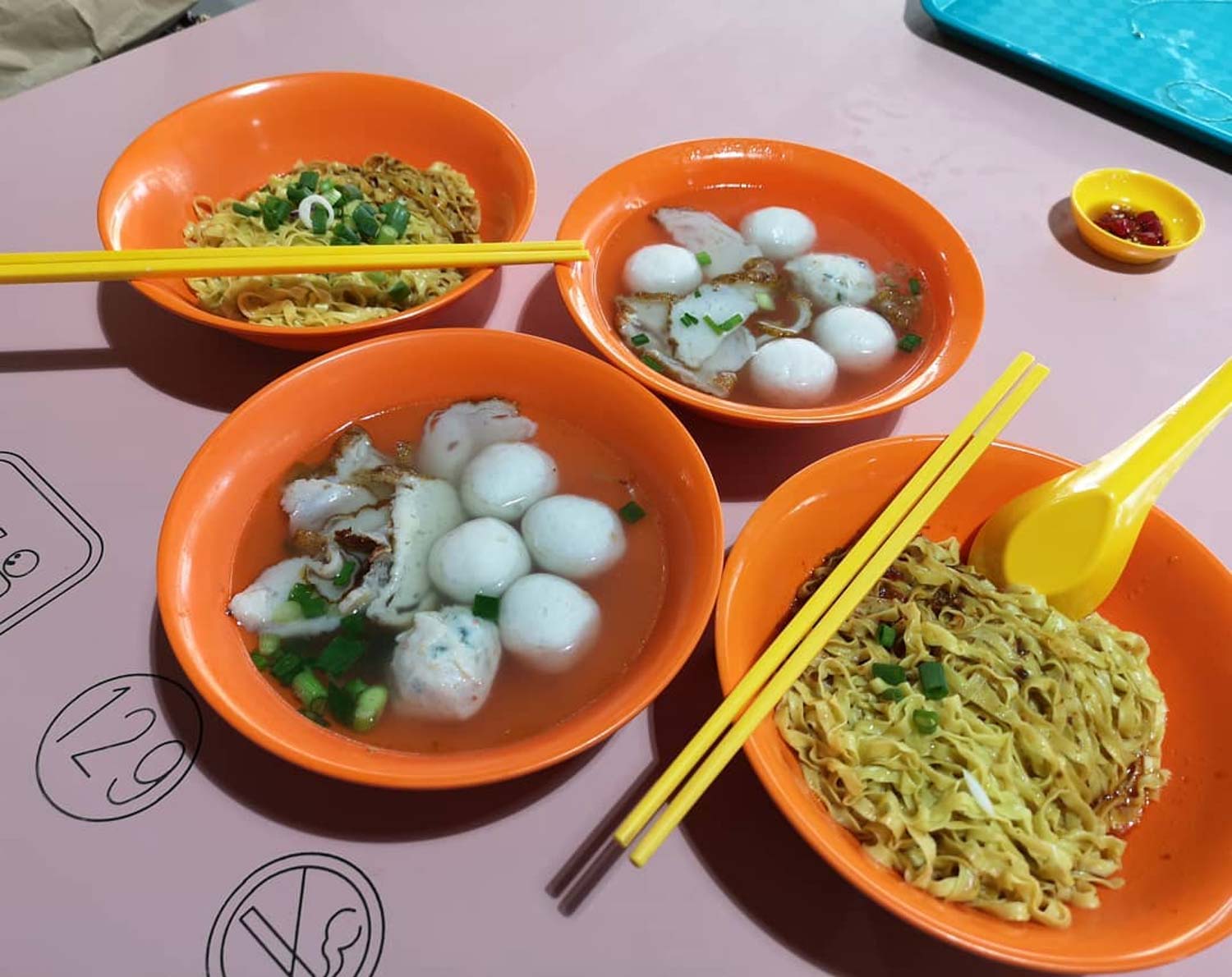 Image credit: @galaxysupernovae
A trip to Jurong West 505 Food Centre is incomplete without a meal at Wen Guang Handmade Fishball Noodle. This homely stall takes pride in their house-made fish balls, so expect yourself to be impressed by their bold kick and chewy bite. If you're a fan of their fish balls, make a beeline for their Meatball Soup ($3/$4/$5) as well. Stuffed with diced chilli, these lumpy balls of fish paste offer a rounder taste and bouncier texture.
Unit number: #01-25
Opening hours: Daily 8am to 8pm
---
8. Du Du Cooked Food
---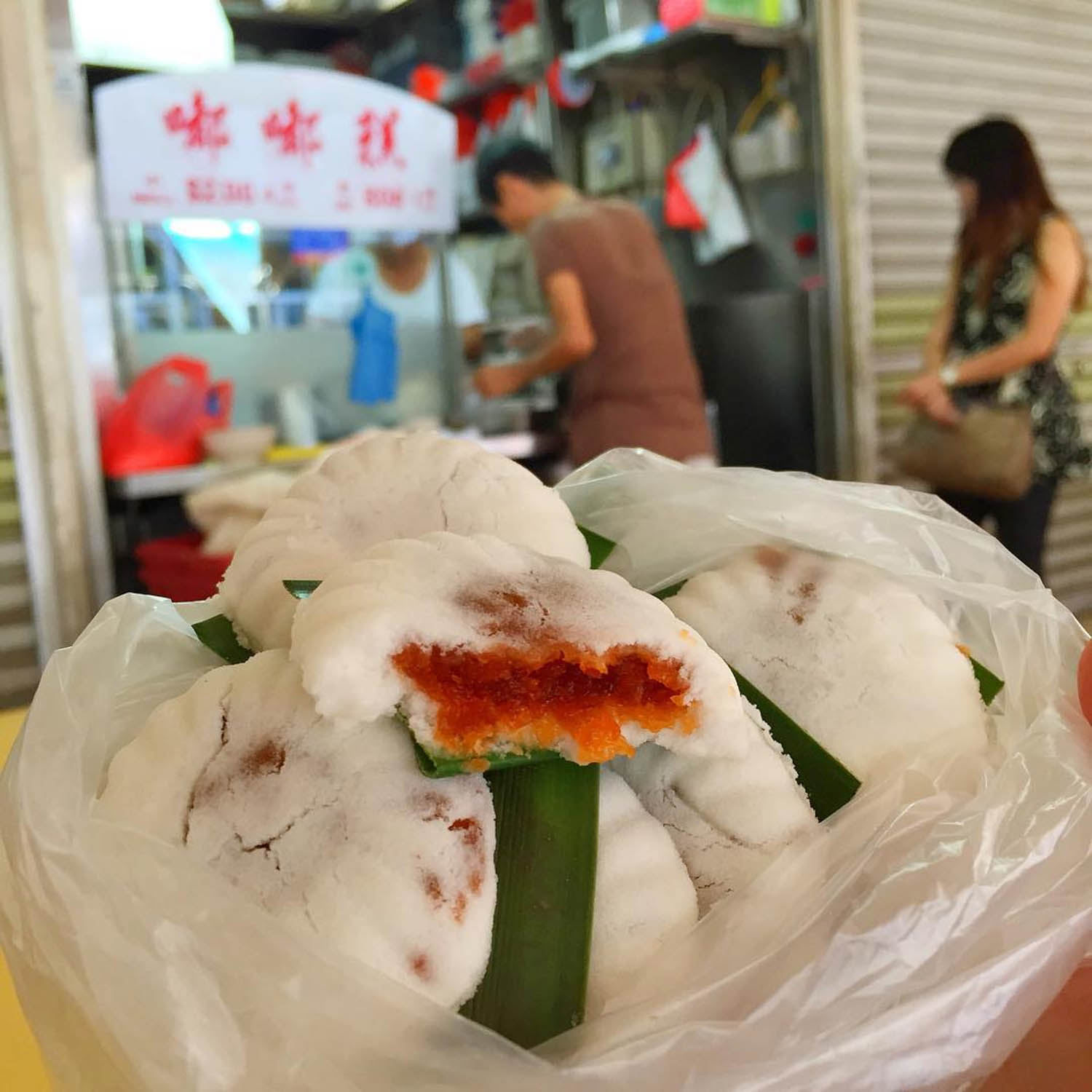 Image credit: @plutoniumignite
While early birds flock to Du Du Cooked Food for their wonton mee, night owls visit for the signature Kueh Tu Tu ($2 for five pieces). These luscious snacks are executed with aplomb, as the lightest pressure on their pillowy exterior releases a cascade of filling. Though the peanut and coconut fillings are equally impressive, I prefer the latter for its caramelised notes. A sweet fragrance of pandan completes this delicious treat.
Unit number: #01-19
Opening hours: Daily 3:30pm to 9:30pm
---
9. Traditional Hakka Lui Cha
---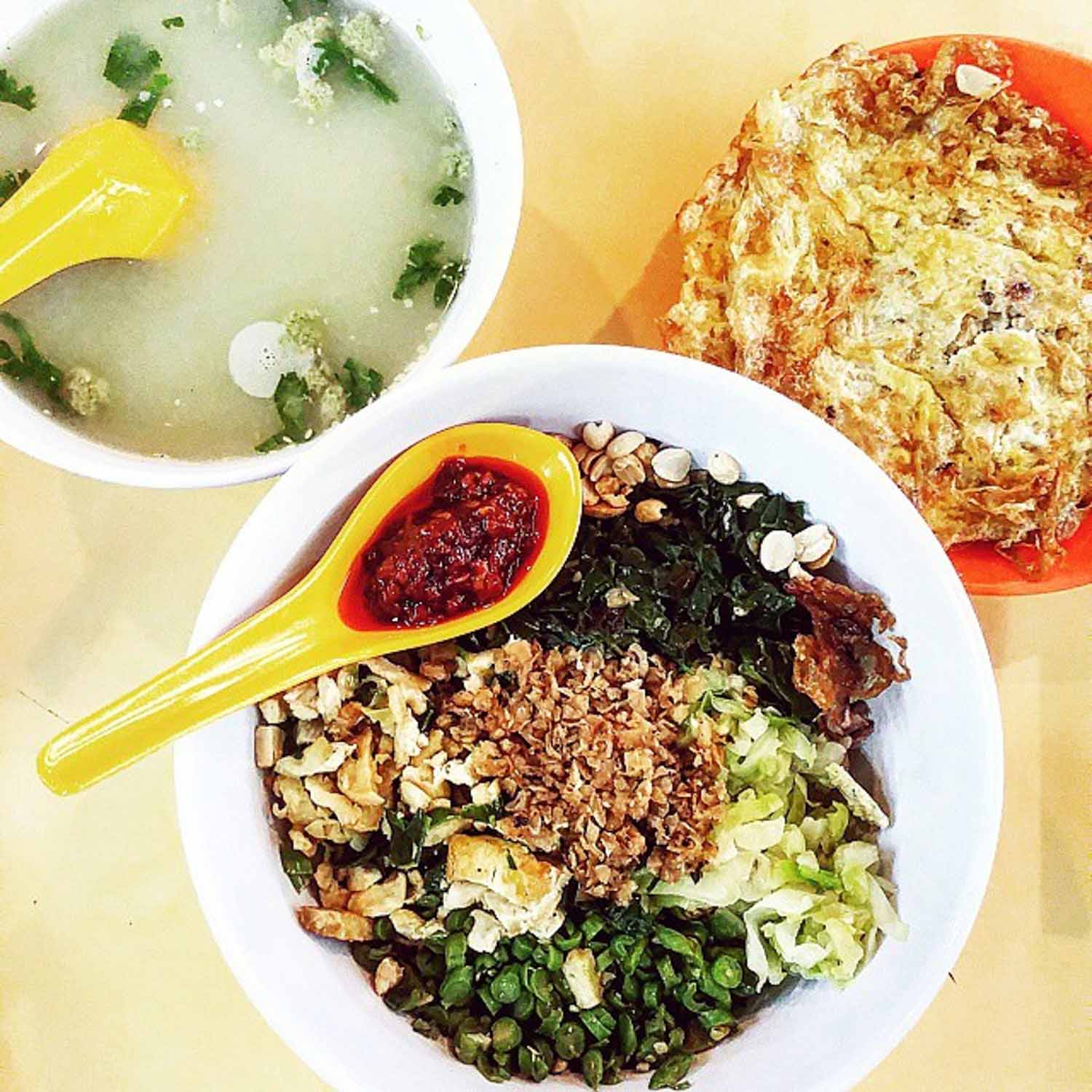 Image credit: @aangelaamila
You don't have to be a health nut or above 50 years old to enjoy the Lei Cha Fan ($3.50) at Traditional Hakka Lui Cha. This wholesome bowl is chock full of cabbage and tofu, so you can fill your belly without guiltily watching your waistline. While we often associate vegetables with a lacklustre flavour, their Lei Cha Fan surprises with its savoury kick. Once you've finished this carbolicious treat, cleanse your palate with the minty soup that's served on the side.
Unit number: #01-12
Opening hours: Tue-Sun 6am to 2:30pm
Tel: 8126 8080
---
10. Heng Heng Cooked Food
---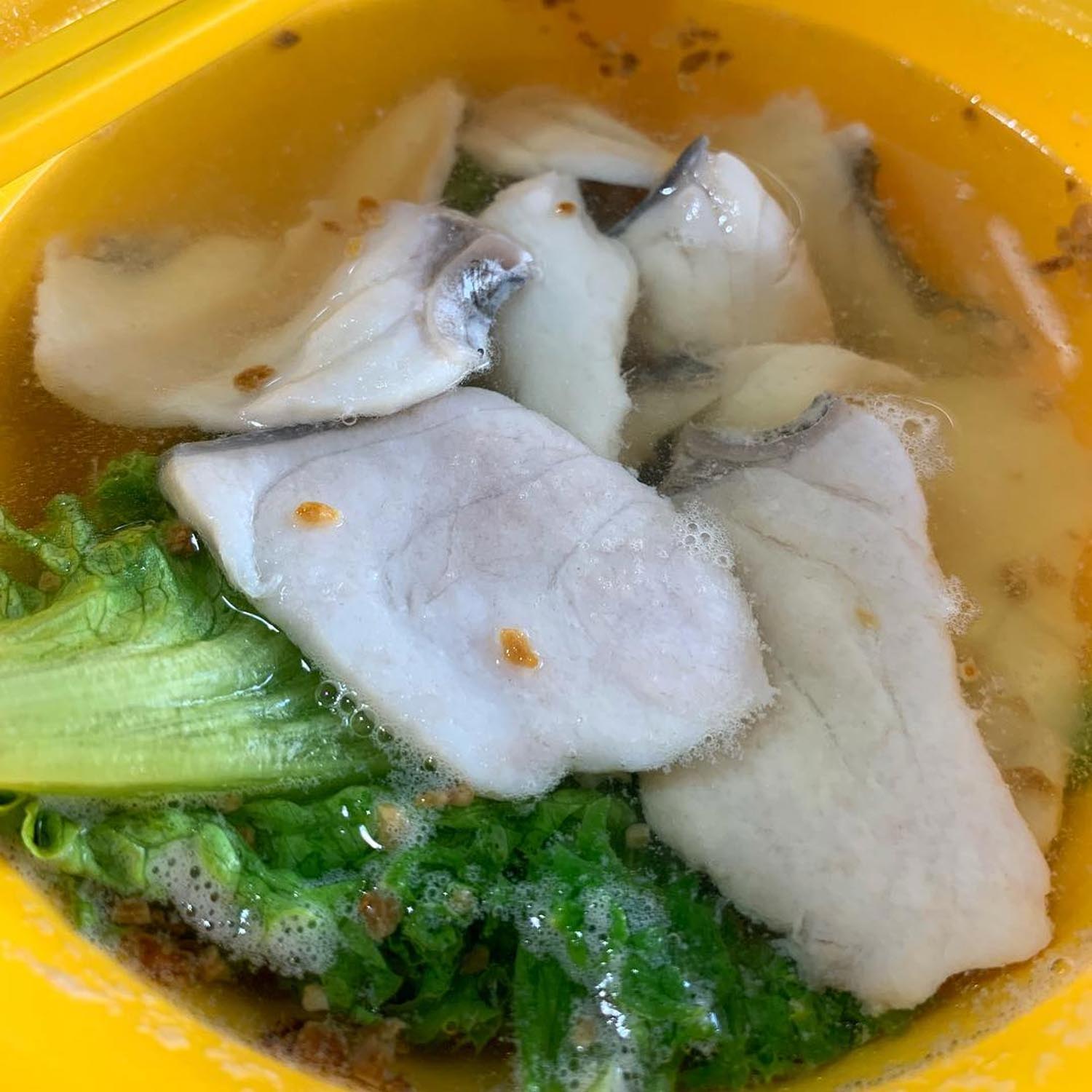 Image credit: @foodiephotome
Peppered with thick slices of batang, the Slice Fish Soup ($5/$8/$10) at Heng Heng Cooked Food stretches your dollar. Freshly brought in daily, the fork-tender fish empowers the garlicky broth with its briny sweetness. With its robust medley of flavours, the clear broth simply begs for a bowl of rice.
Pro tip: dunk the batang in their sambal belacan to give a boost to the fish's luscious fatty notes.
Unit number: #01-186
Opening hours: Daily 9am to 1pm
---
Fill your bellies at Jurong West 505 Food Centre
---
While Jurong West 505 Food Centre remains rather ulu, especially for Easties, it will also reward you with a bevy of affordable and delicious food. 
Make this trip to the West a full-day excursion and drop by the newly opened Jurong Lake Gardens. If all that walking has your stomach growling, tank up at these 15 Lakeside food spots!
15 Lakeside Food Spots To Fuel Up At After Exploring The New Lakeside Garden
Address: 505 Jurong West Street 52, Singapore 640505
Nearest MRT Station: Lakeside (EW26)