---
Kaki Bukit food you can go for in groups
---
Between Bedok and Ubi lies the new Kaki Bukit MRT Station along the Downtown Line. If the place sounds ulu to you, it's probably good 'cause we've found excuses to get your crew to head down and check it out with you. Whether it's a cafe for the 'gram or sharing food zi char–style, it's better to go exploring the neighbourhood after fuelling up with food. Here are eight places you can walk to from the station with your friends for nosh before and after going to and fro.
---
1. Compound Coffee Co

---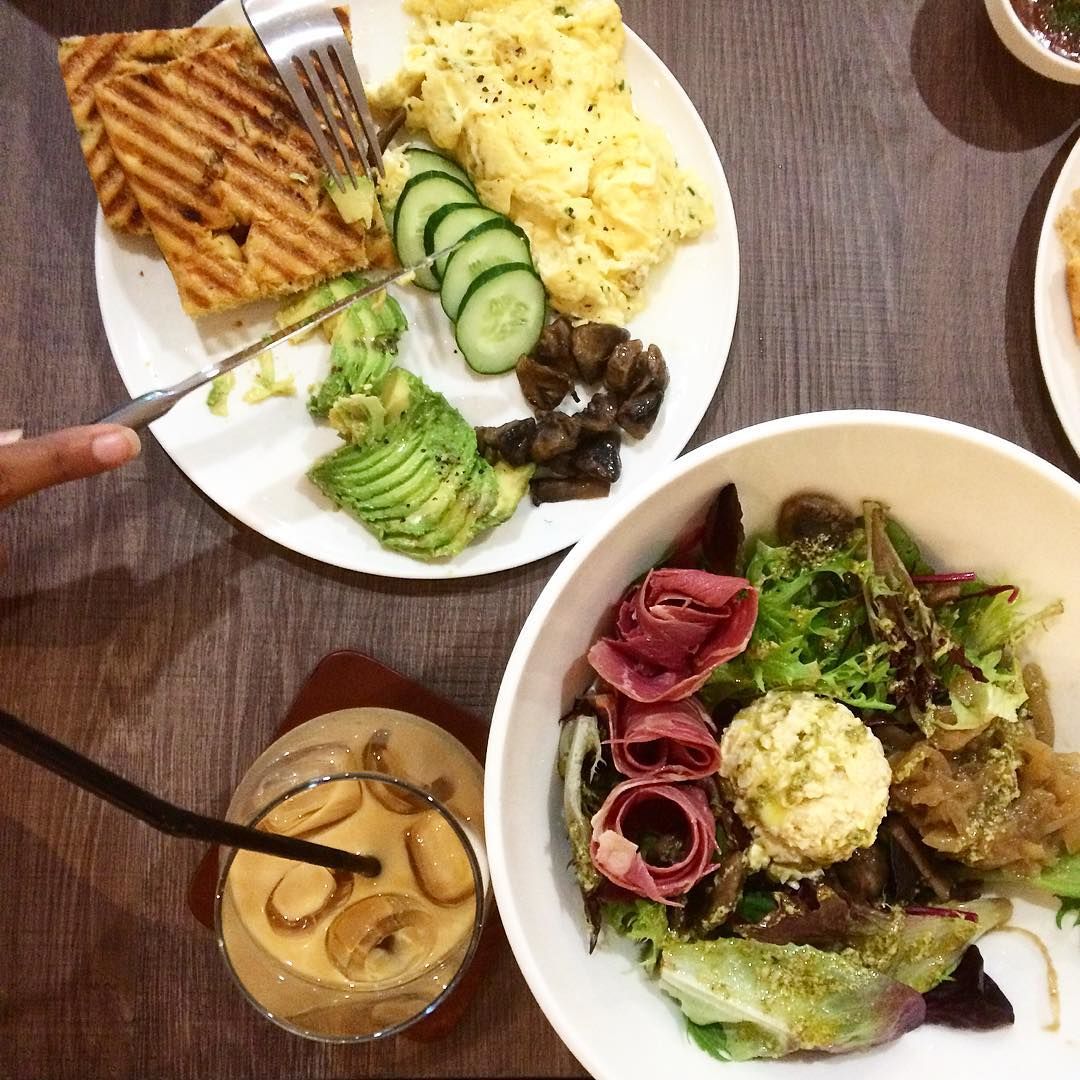 Image credit: @chialing.tsou
Compound Coffee Co is a quiet hideaway at Techlink. Get The Beast ($15.40), either as a savoury sandwich or a citrusy and crunchy salad, for a meaty meal. It features grilled salami, beef pastrami, sautéed mushrooms, cheddar, rocket, and garlic pepper cream. End it with a Lemon Butter Teacake ($4.90) which is a slice of butter cake that's glazed with lemon frosting. It's mild but tangy from being garnished with lemon zest. On Saturdays from 11am to 3pm, they've an additional three brunch choices for you to start a slow weekend with.
Address: 31 Kaki Bukit Road 3, #01-02C, Techlink, Singapore 417818
Opening hours: Mon-Fri 8am to 5pm, Sat 11am to 6pm
Tel: 9126 7398
Website
---
2. Art Ovas
---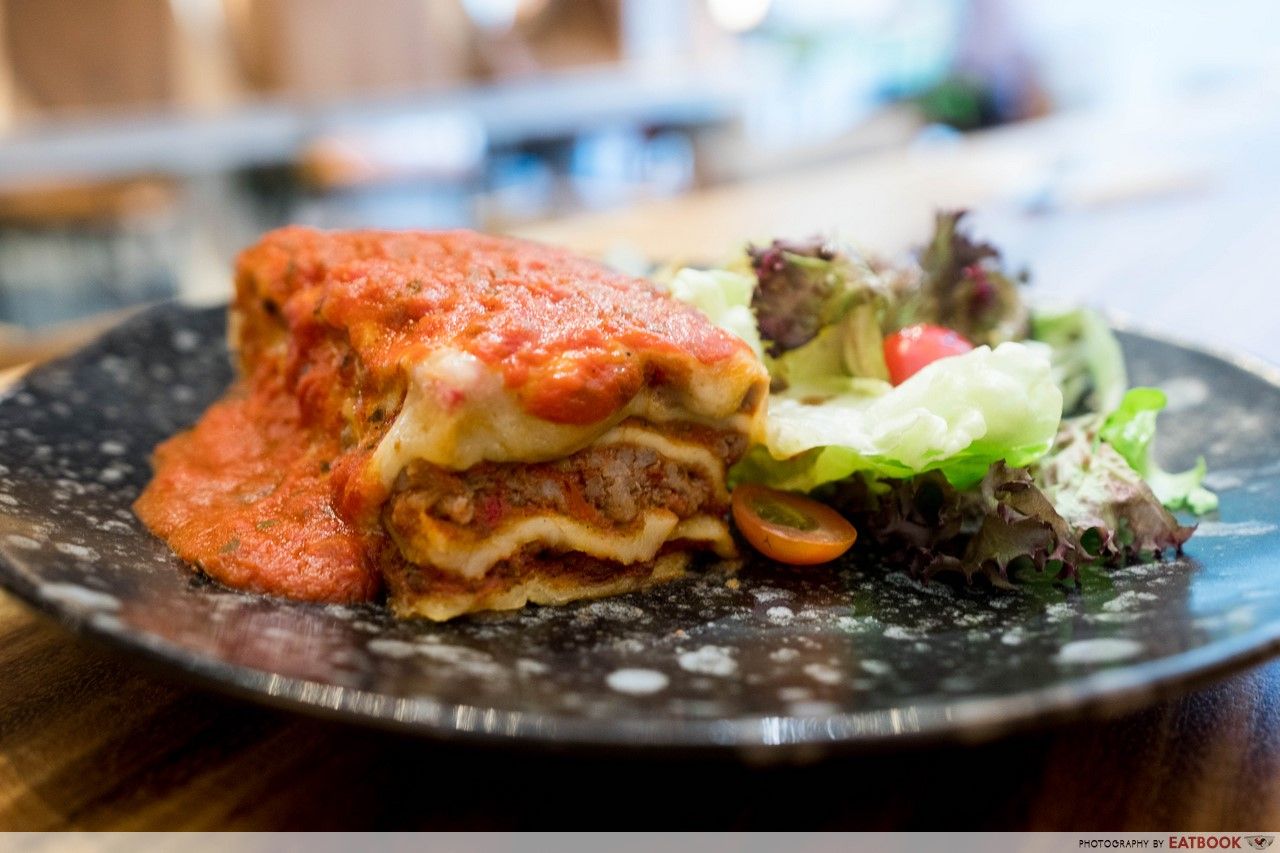 If you're one for a good meal after shopping at IKEA, grab a cuppa at Art Ovas. It's a cosy showroom with a cafe inside and an art gallery on their second floor. Their Cajun Chicken Leg ($9) is so tender and succulent it's a showstopper. Its browned skin is slathered in a creamy and tangy sauce packed with cajun spices. Their Beef Lasagna ($9) is flavoured by tomato marinara sauce that has chunks of crushed tomatoes. Hints of thyme and rosemary balance out its generous amount of stringy mozzarella.
Check out our full review of Art Ovas!
Address: 1 Kaki Bukit Road 1, #01-11, Enterprise One, Singapore 415934
Opening hours: Mon-Sat 10:30am to 7:30pm, Sun 10:30am to 7pm
Tel: 6749 9232
Website
---
3. Saveur Thai Mookata
---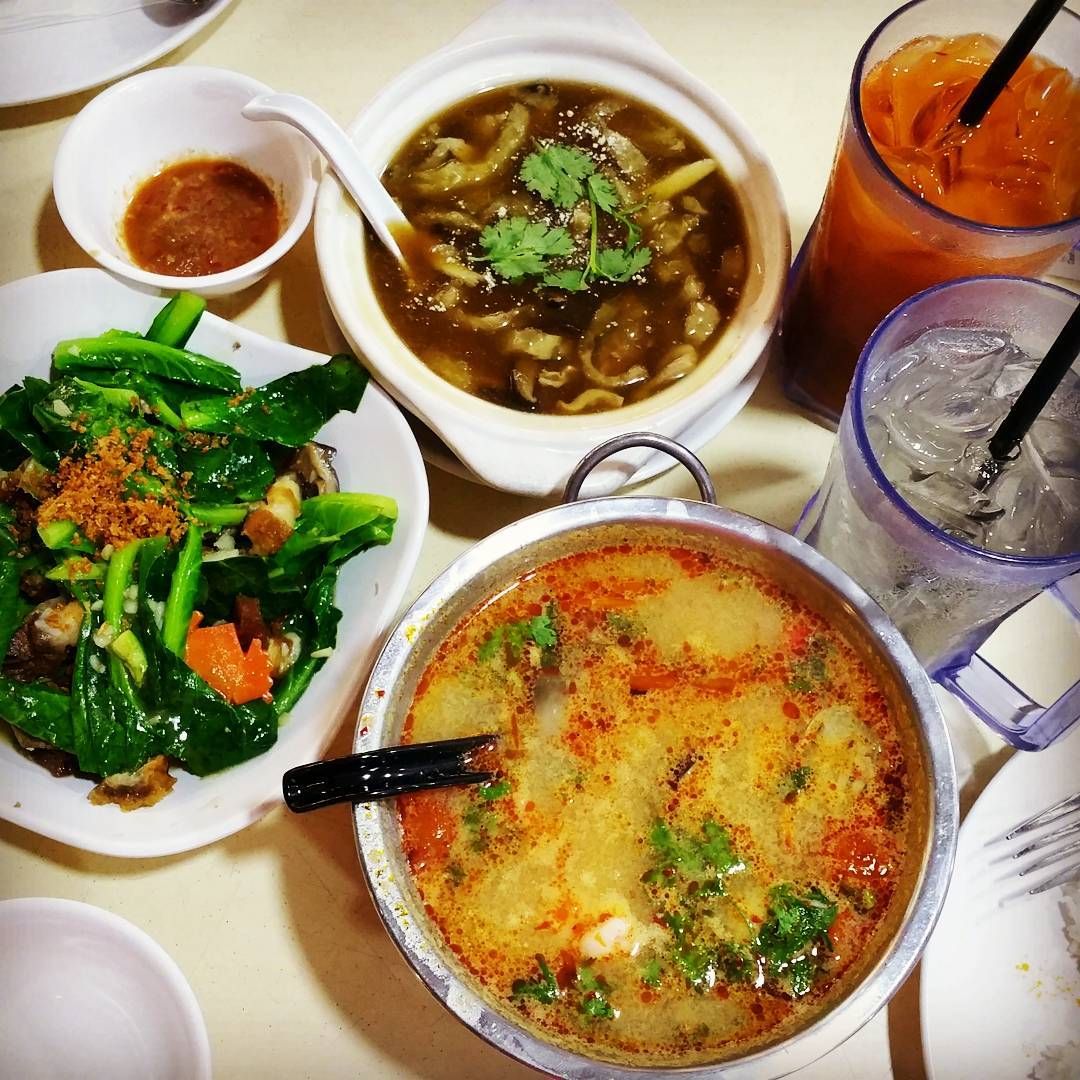 Image credit: @lowseeyan
Gather over Saveur Thai's signature Tom Yum Seafood Clear Soup ($6/$10) which is tasty and not too spicy. With options such as BBQ Tender Pork Collar ($10) and Thai Garlic Chicken Wing ($8 for four pieces), it's a kopitiam stall good for zi char-style meals. They've got lunch bento sets ($9.80) that include a lemongrass drink, with choices including Basil Minced Pork Rice, Mango Salad, and Fish & Prawn Cake. You can also slurp up boat noodles such as Duck Noodle ($5.90) or River Prawn Tom Yum ($7.90) instead, with a choice of Thai noodles, Thai Maggi mee, or vermicelli.
Address: 11 Kaki Bukit Road, 4 Bartley Biz Center, Singapore 417806
Opening hours: Daily 11am to 10pm
Tel: 6702 4485
Website
---
4. Wei Li Seafood Restaurant
---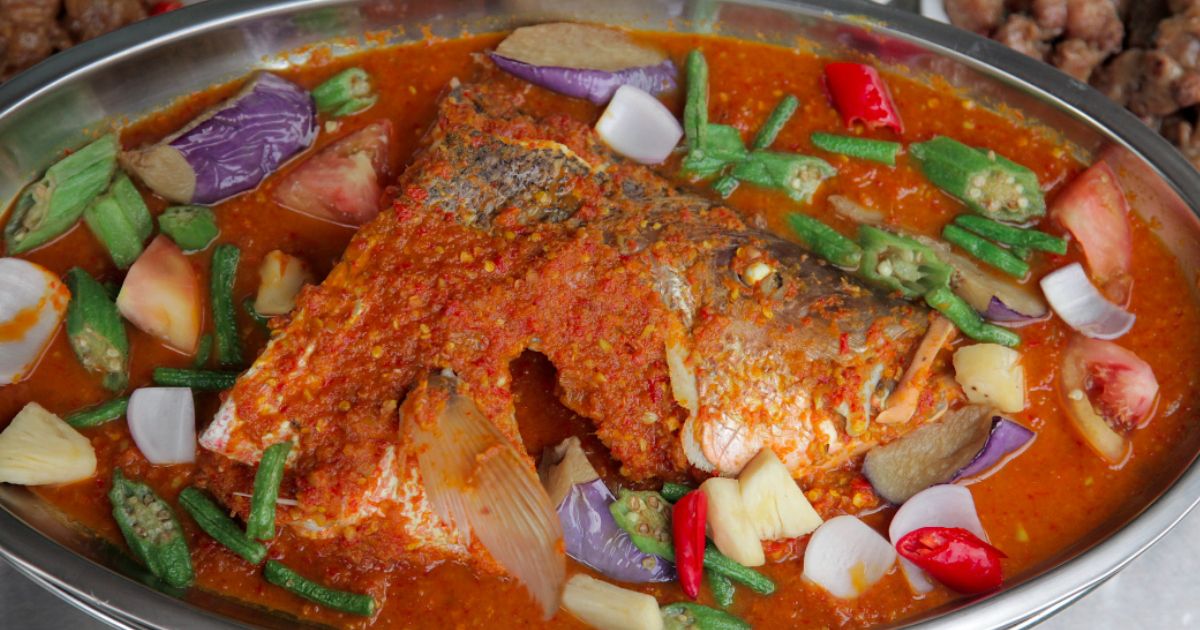 Image credit: Deliveroo
XO Fish Fillet Soup ($8) is a popular dish for groups having zi char at Wei Li Seafood Restaurant. Whether the group gets Assam Fish Head ($28) or Curry Fish Head ($25), I'd probably have the sauce with Mantou ($6 for 10 pieces). They also do deliveries so your crew can enjoy popular signatures like their Honey Milk Pork Cubes ($14), Golden Chicken Cube ($14), and Dried Shrimp Fried French Beans ($12) without travelling.
Address: 18 Kaki Bukit Road 3, #01-13, Singapore 415978
Opening hours: Mon-Sat 9am to 9pm
Tel: 6816 5322
Website
---
5. 3G Coffee Shop

---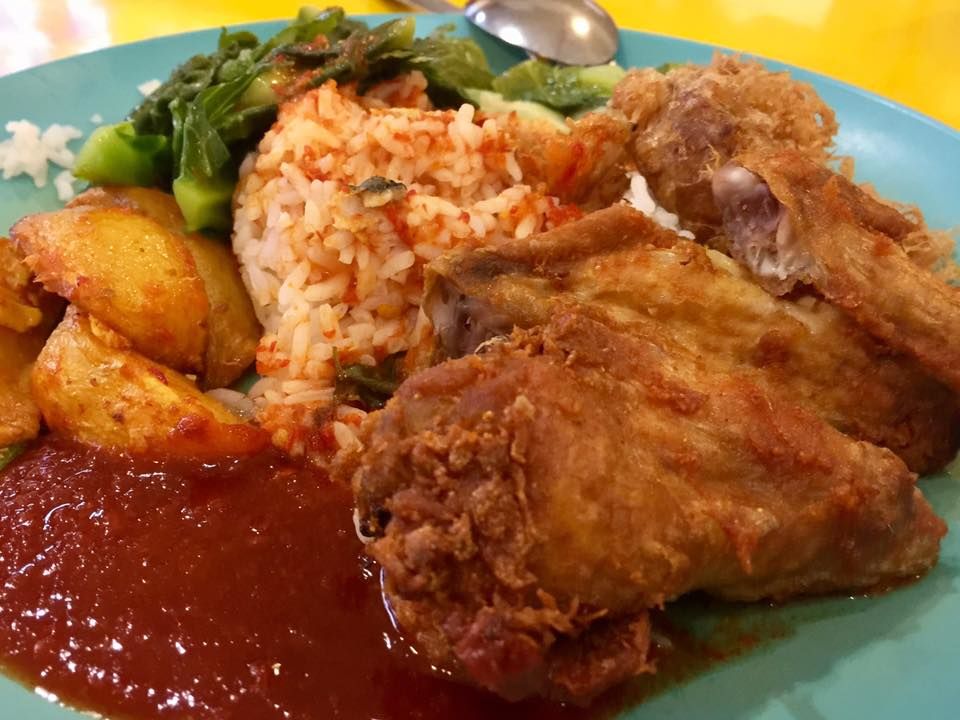 Image credit: Michael Chan

For a kopitiam lunch, stop by 3G Coffee Shop for some hawker delights. Happy Kitchen is a zi char and seafood stall for fish head curry and soup, but you can get their Hokkien Lor Mee ($4) instead for a meal. There's a long queue for the Nasi Padang & Noodles stall especially during lunch. They sell Malay dishes such as mee rebus and soto ayam but their nasi padang is a winner. Their tender curry chicken is well-marinated, tasting of chilli without being too spicy. With fried bean curd and distinct rice grains ladled with aromatic curry, your meal will be both affordable and appetising.
Address: 61 Kaki Bukit Avenue 1, Shun Li Industrial Park, Singapore 417943
---
6. Mufiz Restaurant
---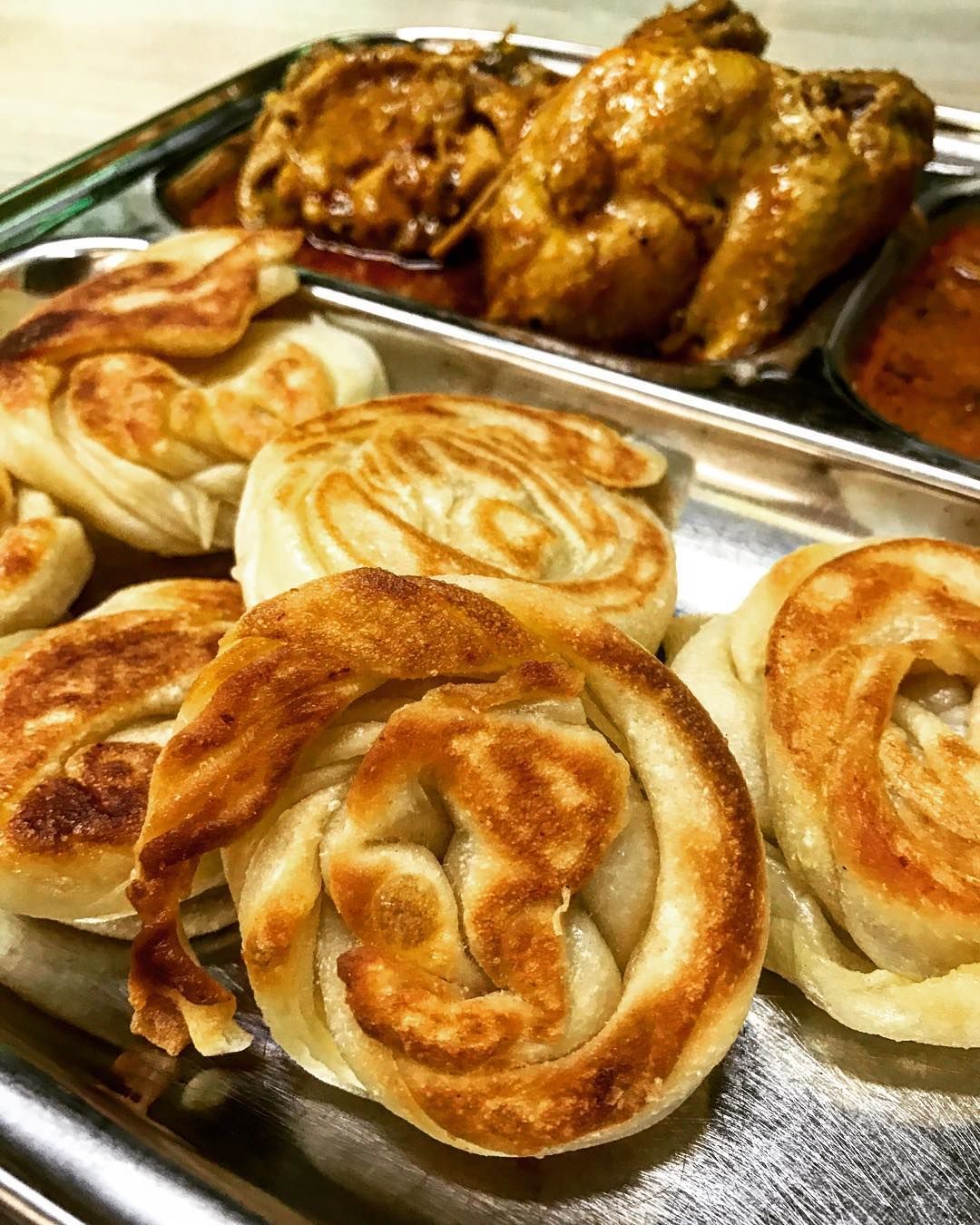 Image credit: @baoli29.fk
Get your hands greasy at Mufiz Restaurant with prata and curry. Their coin prata is crispy on the outside and doughy and thick on the inside. For a heartier plate try their Mutton/Chicken Chop ($6) for tender meat with crispy toast, hot fries, and a sunny-side up. If you'd like some rice though, their Nasi Briyani ($4.60) with chicken or mutton is another popular choice that's also served in generous portions. They have a wide menu of Indian-Muslim and Thai-Muslim seafood dishes and a few outlets across Singapore.
Address: 117 Bedok Reservoir Road, Singapore 470115
Opening hours: Daily 8am to 12am
---
7. Wee's Family Coffee Shop
---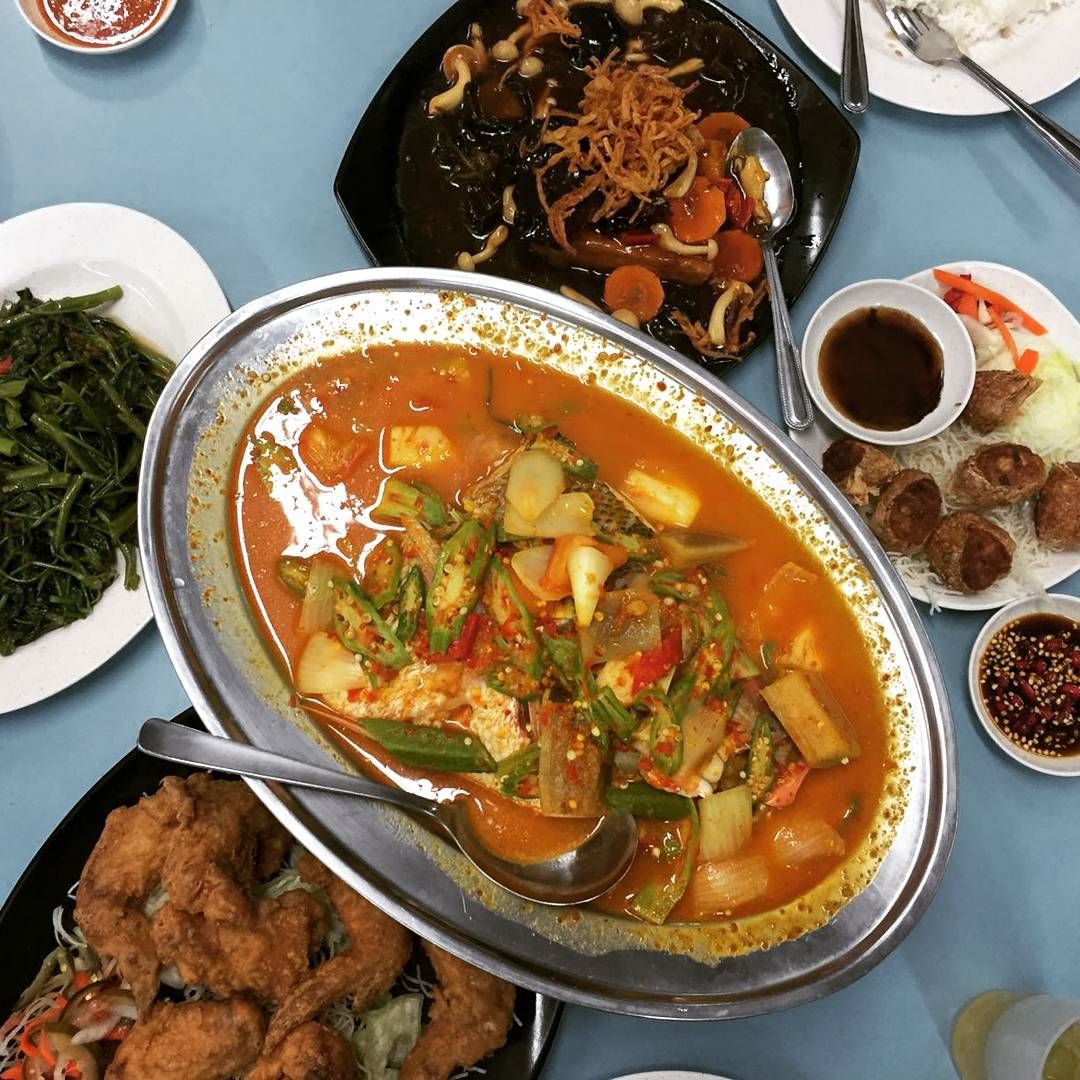 Image credit: @kaikohh
If you stay around Bedok Reservoir, you might have tried Wee's Family Coffee Shop for zi char with the fam. Gather your friends around their Assam Fish Head ($24) which is tangy, sweet, savoury, and spicy, and have them try the popular Steam Fresh Squid ($15/$20). If you've got salted egg yolk fans, choose from chicken cubes ($12/$18/$24), pork ribs ($12/$18/$24), squid ($12/$18/$24), and prawns ($18/$24/$30) to go with the savoury sauce. Their Fuyong Omelette ($5) has chives, shredded carrots, onion, prawns and meat in it which also makes it satisfying to share.
Address: 117 Bedok Reservoir Road, #01-50, Singapore 470117
Opening hours: Daily 8:30am to 11:30pm
Tel: 6743 7482
Website
---
8. The Food Pavilion
---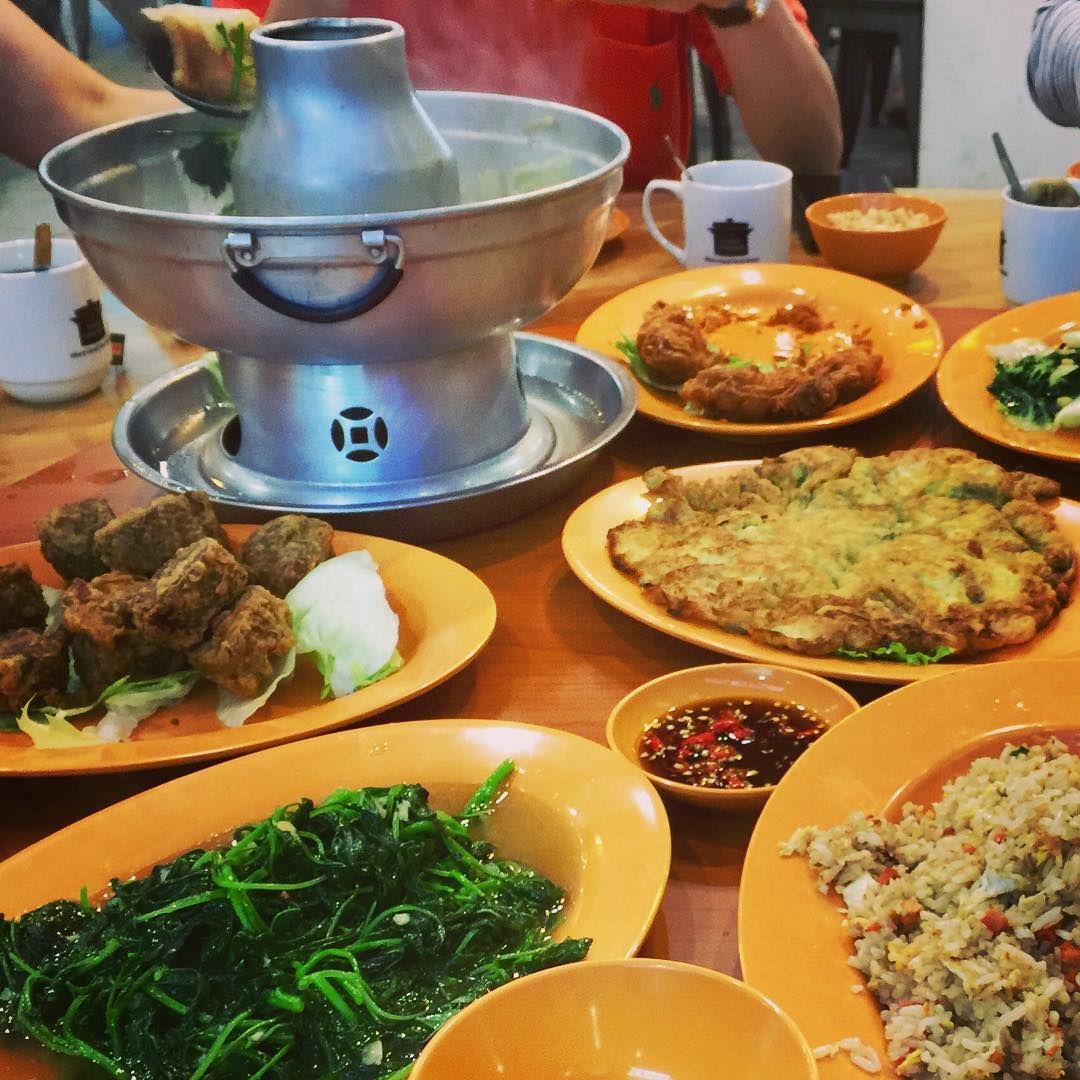 Image credit: @ironquest
Check out The Food Pavilion if you're looking for variety in an air-conditioned coffee shop. You can get an old-school Singaporean breakfast set of kaya toast, kopi, and soft boiled eggs, or nasi lemak before work. If your group is up for sharing, try Tian Wai Tian for Teochew Fish Head Steamboat ($25/$35/$45) with Salted Egg Yolk Pork Ribs ($10) and Fried Rice ($4). Wash it down with a cup of cold Gula Melaka Coffee ($2) for an afternoon refreshment. The sweet gula melaka syrup has a lingering aroma that isn't overpowering.
Address: 31 Kaki Bukit Road 3, #02-01, Techlink, Singapore 417818
Opening hours: Mon-Sat 7am to 10pm, Sun 5pm to 10pm
Tel: 6841 9989
Website
---
Jio them kakis to Kaki Bukit!
---
From cafes to kopitiams, these places give you options to hop to, making exploring the Downtown Line easier on your tummy. If you're looking for places at the other stations too, check out our guides to Tampines West and Bedok North!
---
Featured image taken from Instagram user @lowseeyan's post.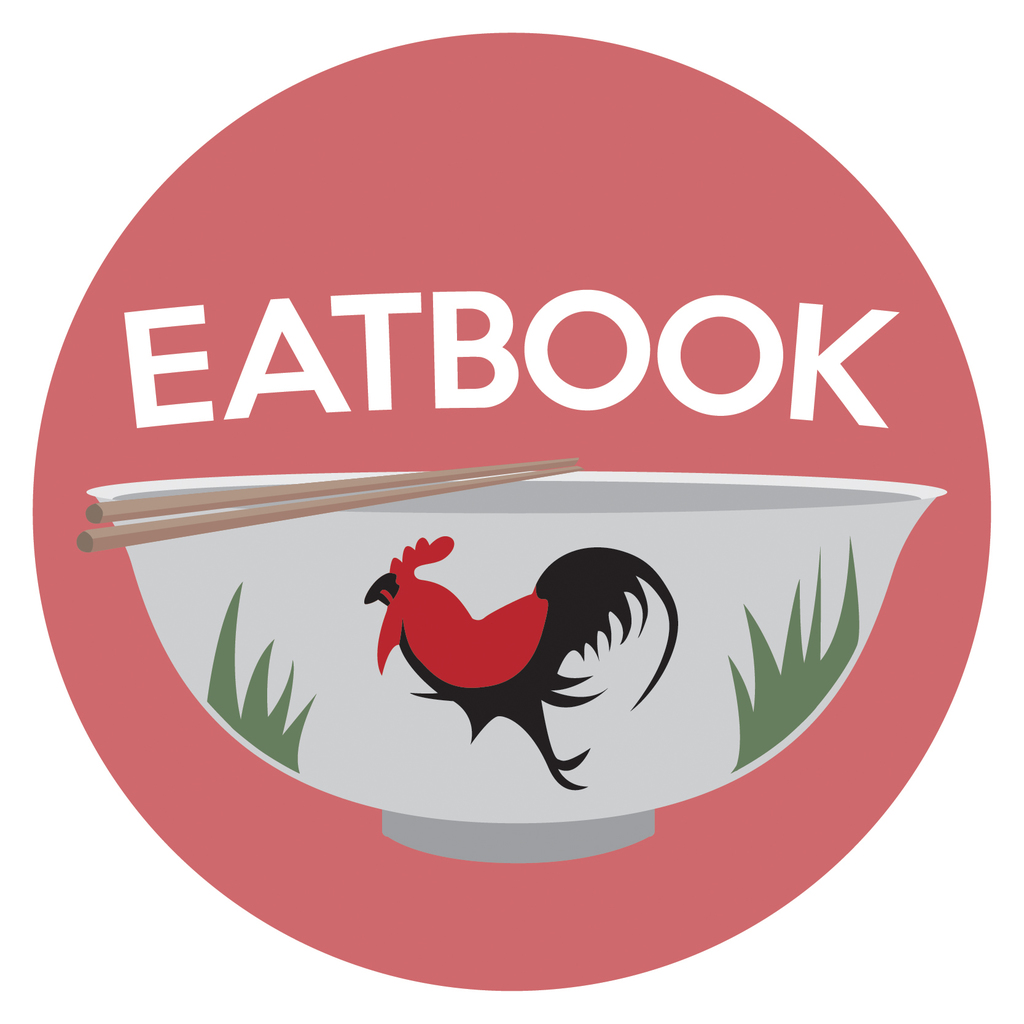 Drop us your email so you won't miss the latest news.