Taromisu cake at Keong Saik Bakery
Keong Saik Bakery is a constant treasure bag of innovative, tasty surprises. Their latest creation, the Taromisu, is no exception. Hitting the shelves just two weeks ago, this confection is supposedly only going to be on the menu for the next few months, so make your trips to KSB count.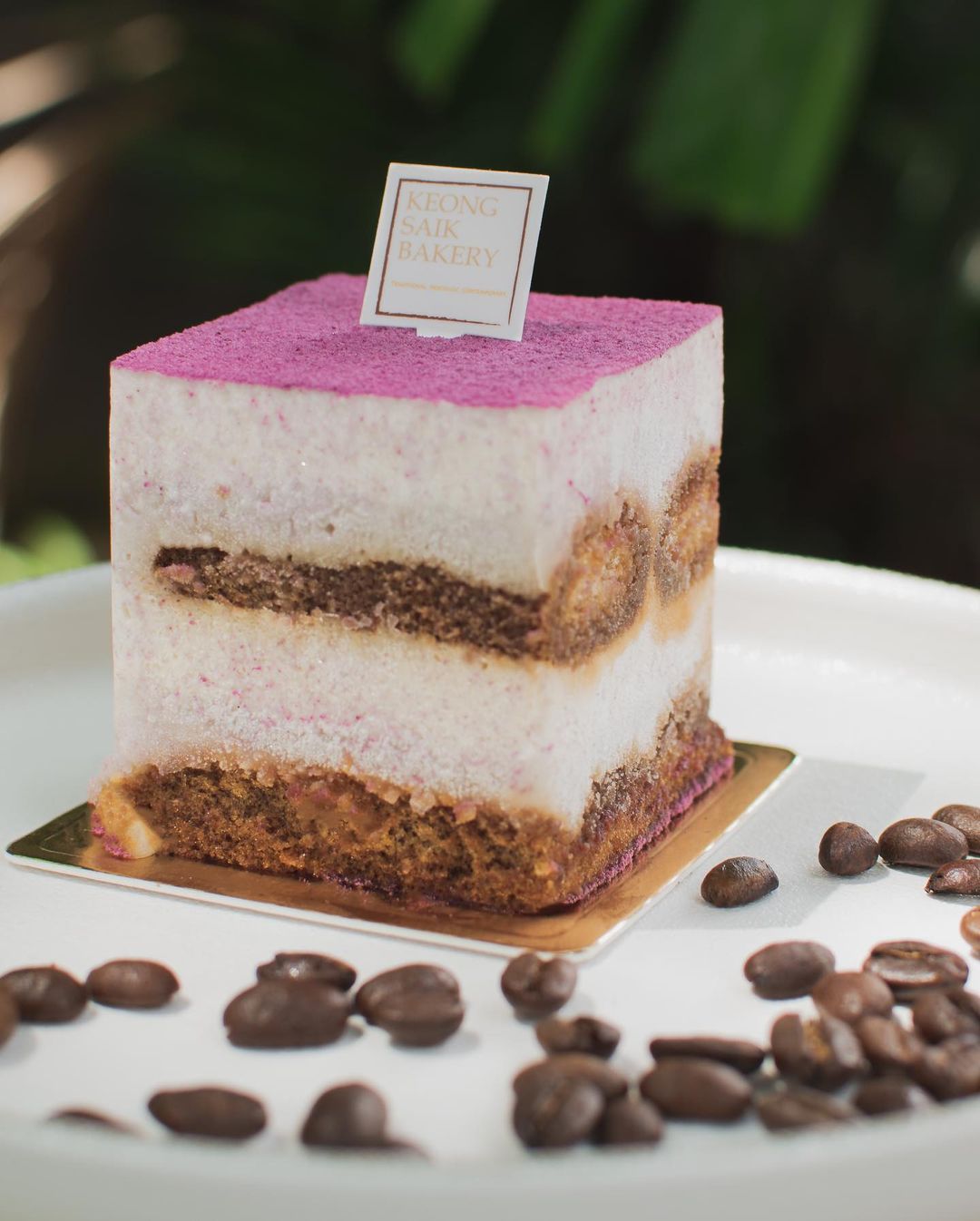 Image credit: @keongsaikbakery
If you were previously a fan of their Orh Nee Croissant Cube and layer cake, this new treat ($8.80) sees the same house-made orh nee layered with yam mascarpone and ladyfinger sponge biscuits soaked in Kahlua coffee syrup.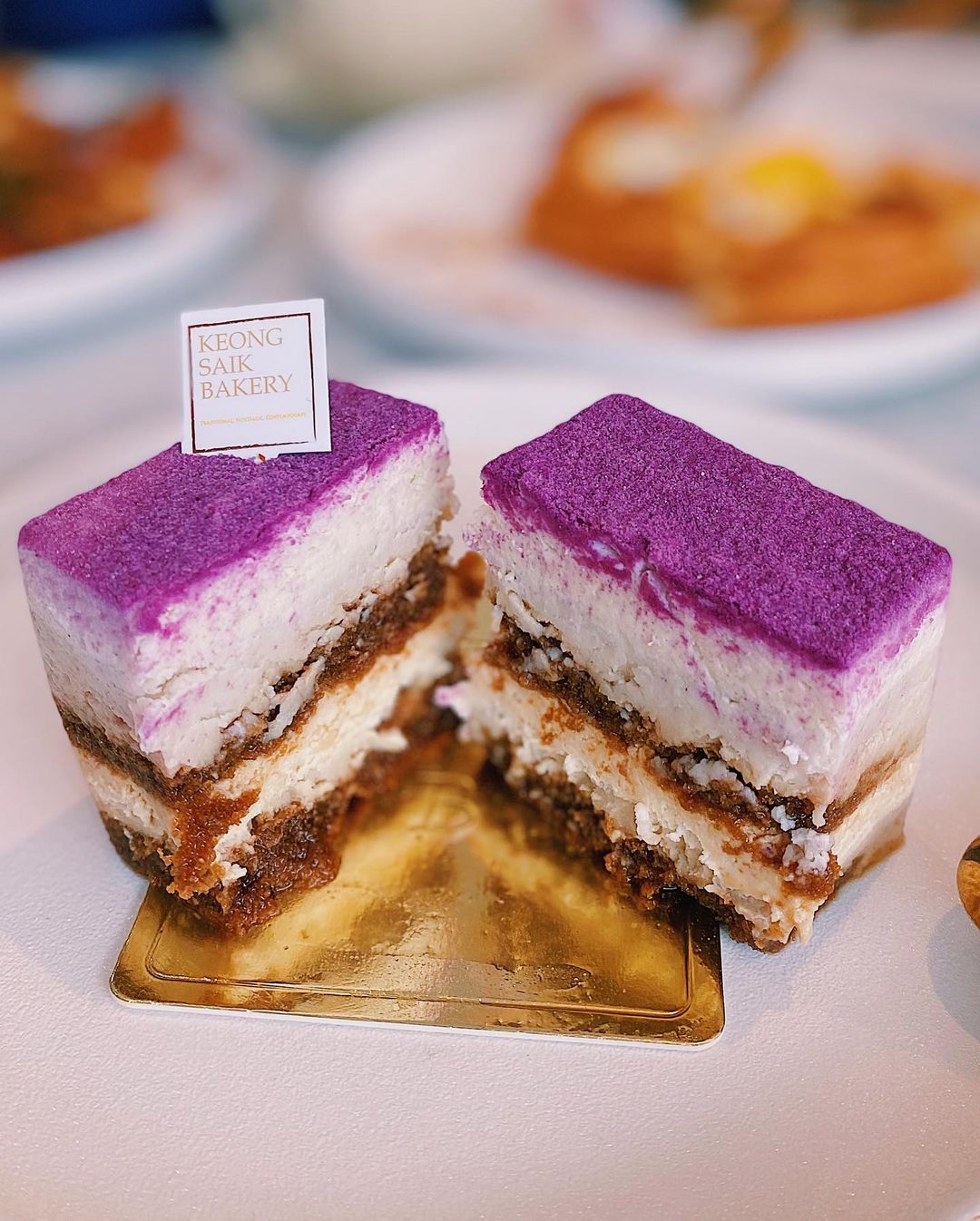 Image credit: @taroxtaco
The delicately-sized cake is said to have a strong coffee flavour, while the yam mascarpone balances it out, bringing sweetness to the dessert. It's also dusted with a striking violet-coloured powder, providing visual contrast to the lavender-hued and brown layers within.
Baker X: Orchard Cafe With Bakes From Home-Based Businesses, Including Japanese-Inspired Mousse Cakes
While this orh nee-tiramisu cake is available at both Keong Saik Bakery outlets at Keong Saik Road and Chip Bee Gardens, the Mushroom Soup Croissant Cube ($6.70) and Oriental ($8.80) are items exclusive to their Holland Village branch.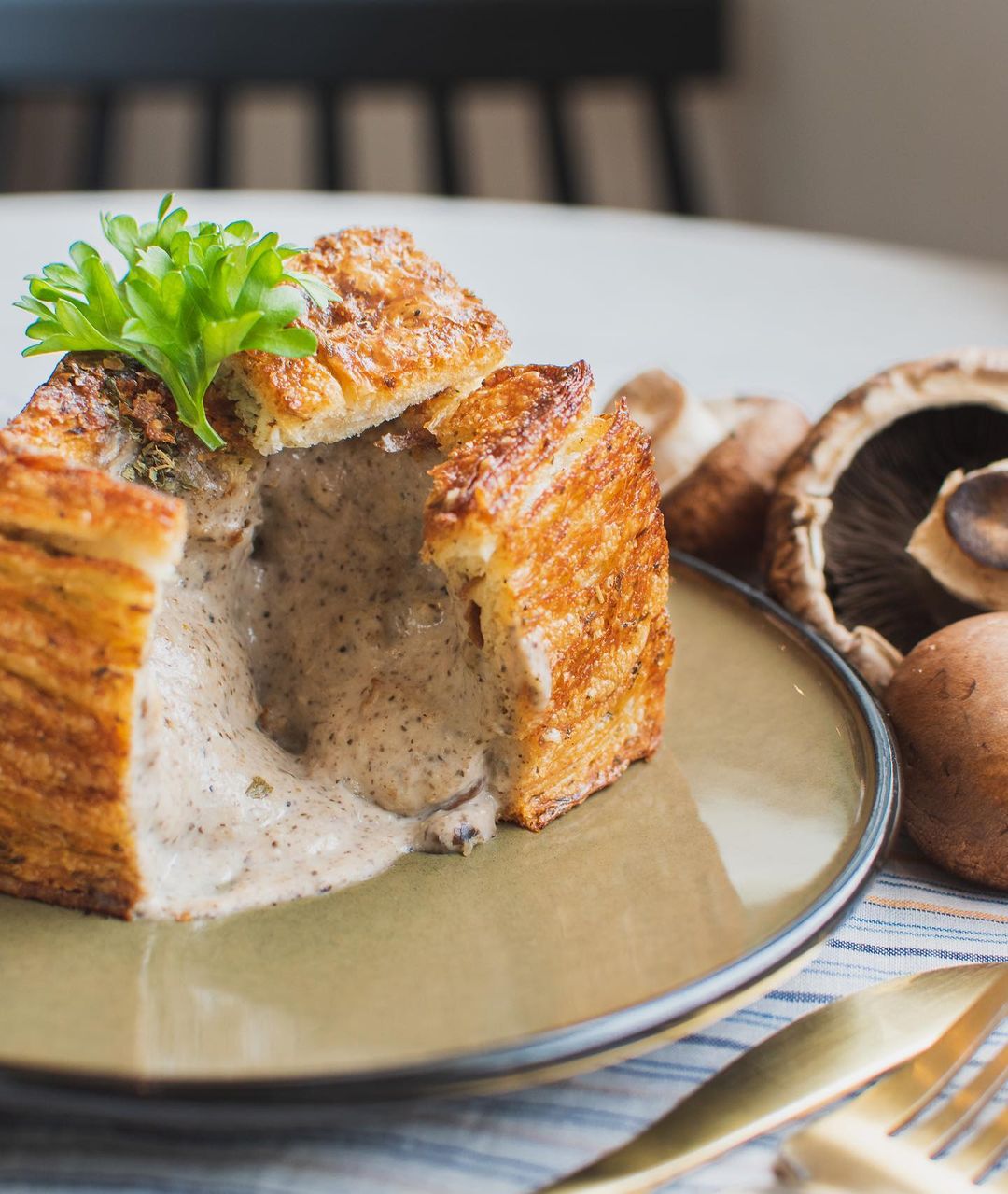 Image credit: @keongsaikbakery
The Mushroom Soup Croissant Cube sees their signature pastry cube, here infused with thyme, filled with a house-made, thick mushroom soup that's made with three different types of the fungi.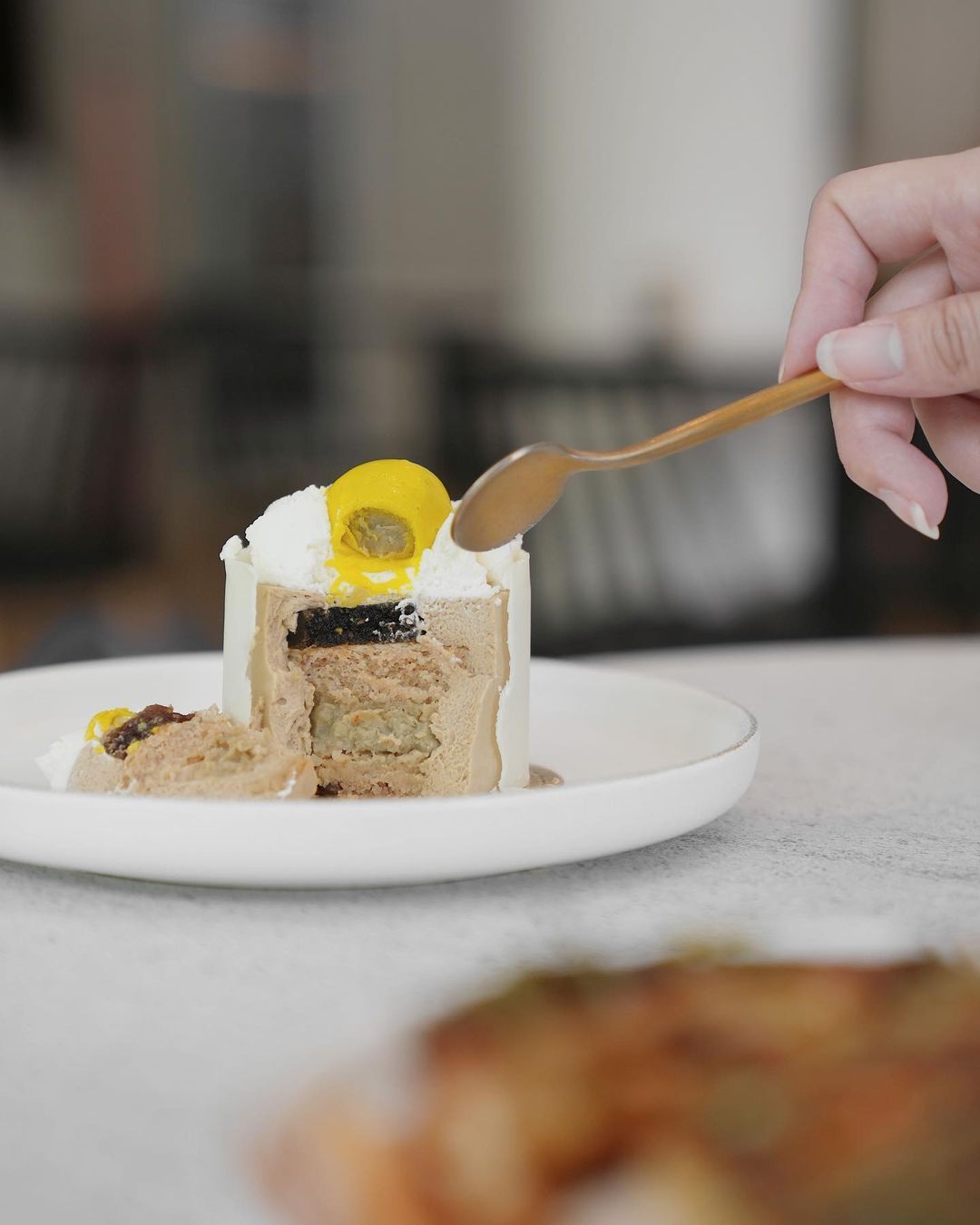 Image credit: i@iris.nihao
Otherwise, the Oriental is, as its name suggests, an Asian-style cake. It features luo han guo jello stacked with a longan financier, chrysanthemum custard, and a luo han guo-chrysanthemum mousse.
For more desserts, check out Baker X at Orchard Central, or head to O Happi Place at Everton Park for unique gelato!
Chip Bee Gardens
Address: 44 Jalan Merah Saga, #01-42, Singapore 278116
Opening hours: Sun-Thurs 8am to 6pm, Fri-Sat 8am to 9:30pm
Keong Saik Road
Address: 41 Keong Saik Road, Singapore 089146
Opening hours: Mon 8am to 6:30pm, Tue-Sun 8am to 8:30pm
Tel: 9021 9626
Website
Keong Saik Bakery is not a halal-certified eatery.
O Happi Place Review: Minimalist Under-HDB Cafe With Unique Gelato Flavours, Croffles, And Ice Cream Sandwich
Feature image adapted from @iris.nihao and @keongsaikbakery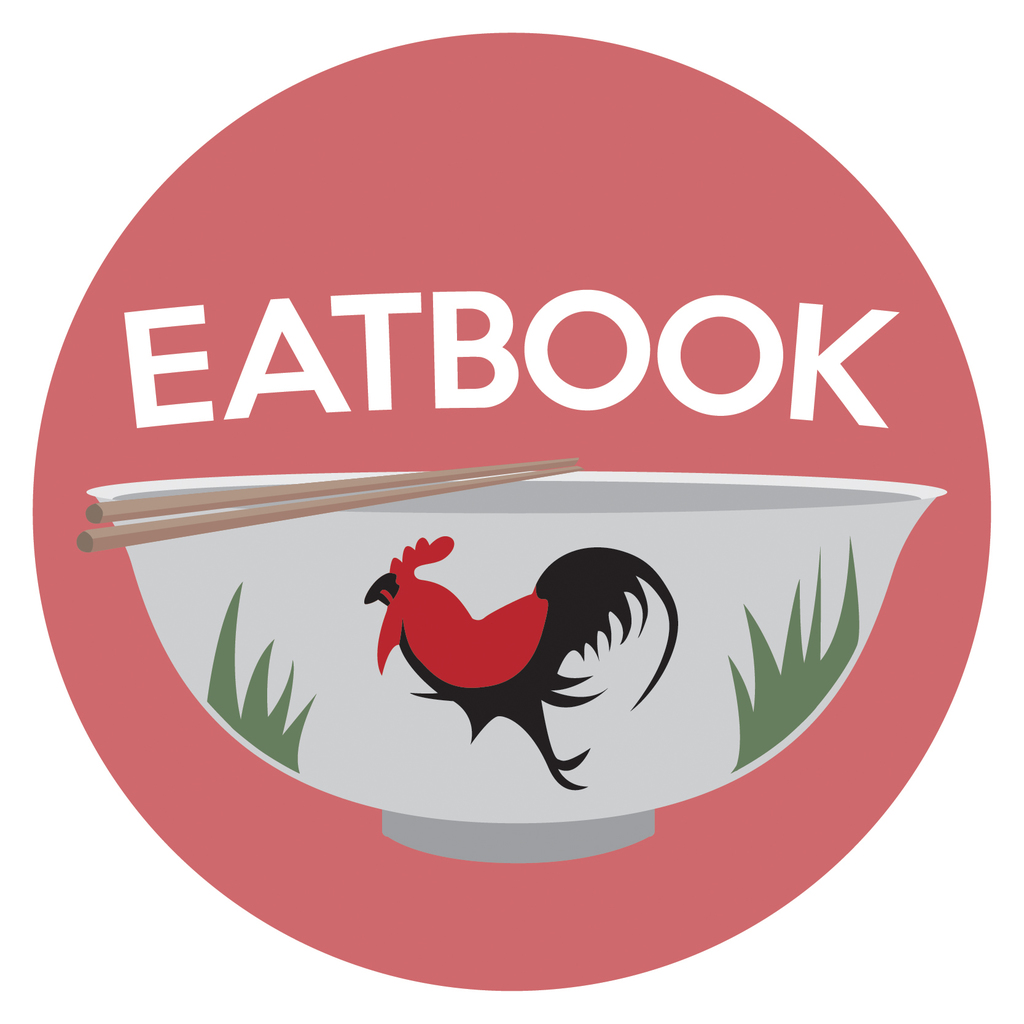 Drop us your email so you won't miss the latest news.