Kki Sweets hidden in plain sight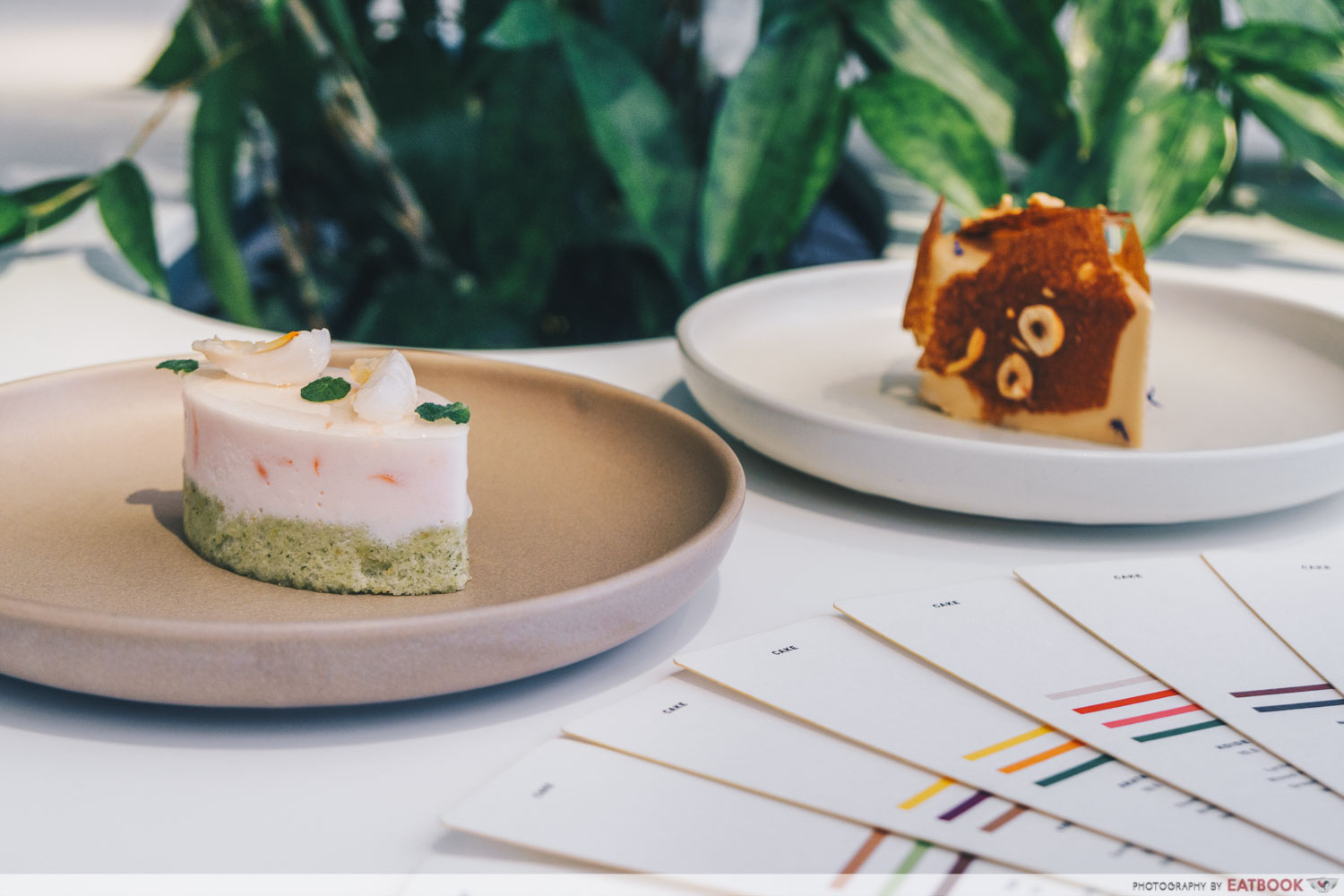 Unlike Singapore, the cafe scene in Korea is unparalleled to none thanks to their oh-so unique concepts and food. However, during the recent months, there has been a slew of non-cookie-cutter cafes popping up here, such as The Better Half and now Kki Sweets, serving beautifully plated desserts worthy to be called "edible art" in my books.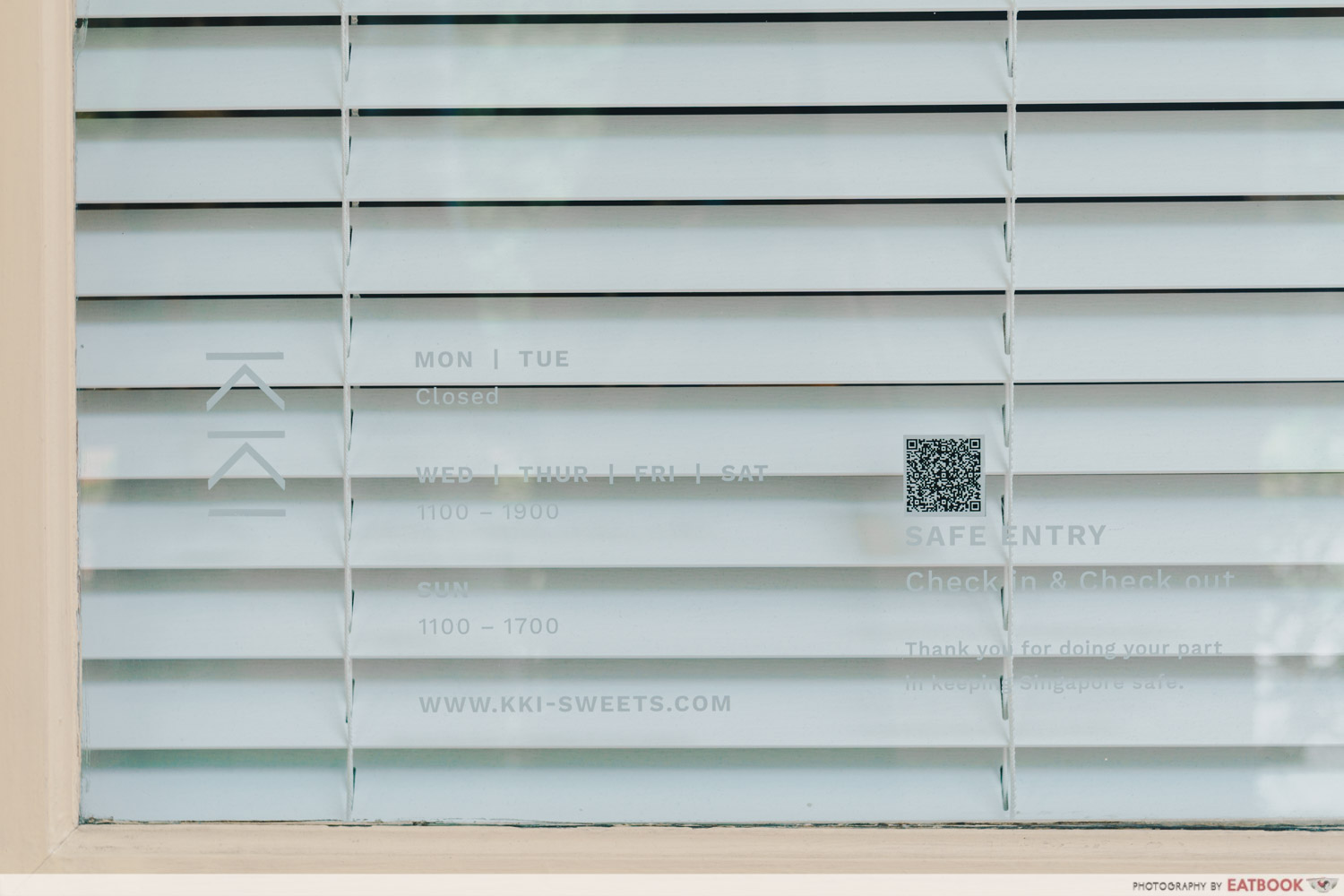 Though Kki Sweets have actually been around since 2009, they have also moved around, closed their shutters, and recently opened back up within Raffles Hotel. 
Be careful as you make your way down. Firstly, the entrance is well hidden, with no signboards but a set of barely-there sticker decals on a window panel. Secondly, Kki Sweets mainly operates via reservations. Walk-ins might not be welcomed thanks to the limited seats and desserts per day.
The Better Half Review: IG-Worthy Cakes With Unique Flavours In A Hidden HDB Cafe
Food at Kki Sweets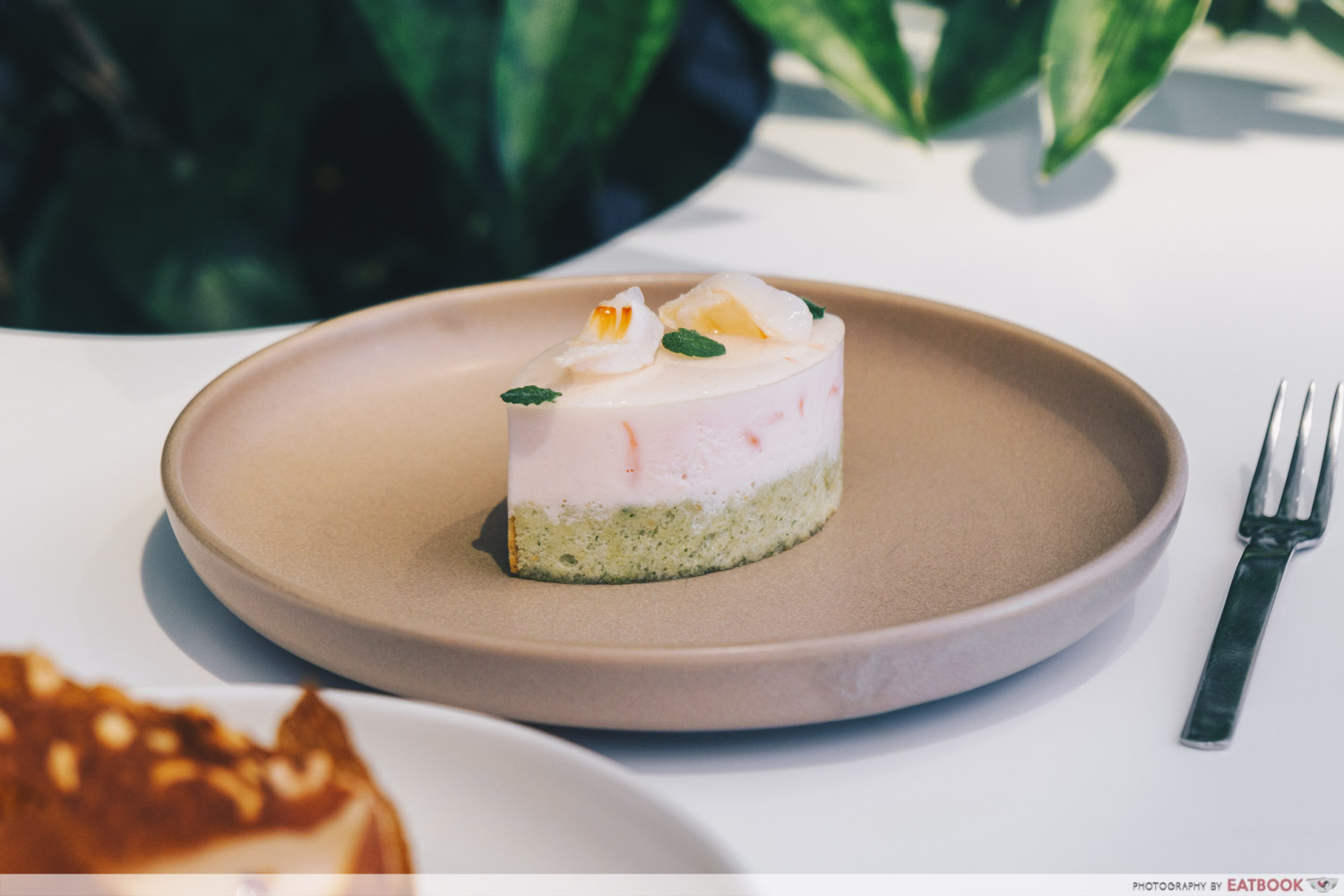 Before heading down, do make a reservation on their website as I did. You will also be asked to state your order beforehand. Kiasu me actually ordered a total of five desserts for a party of just two.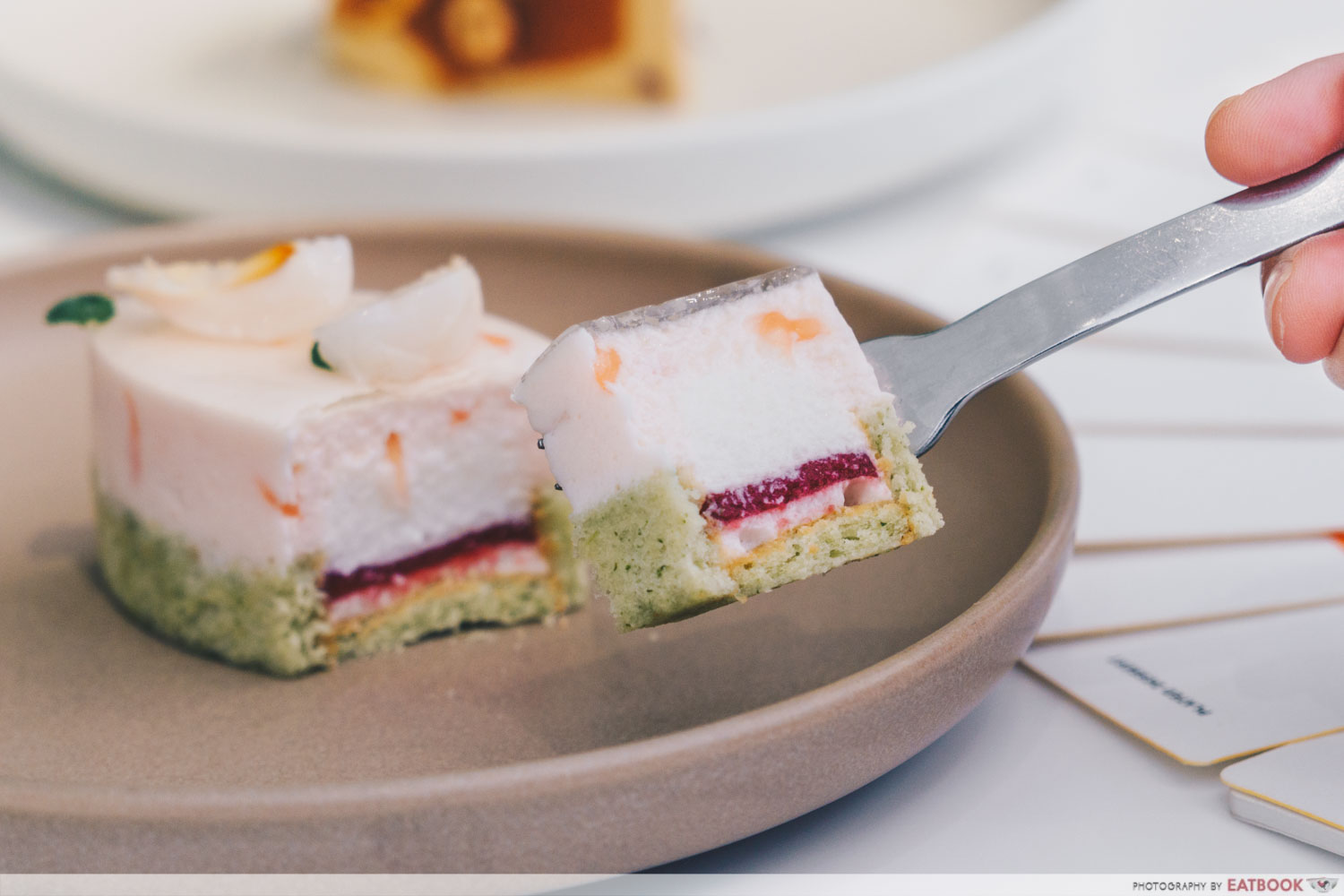 We started off with something really appetising—the Koide ($10.50+). The first out of the five desserts was pretty in shades of pink and peach. It boasted a marvellous medley of tart grapefruit, followed by a mellowed bout of lychee, ending off with a tinge of mint. 
Other than the speckled, green mint cake base, the rest of the dessert had a firm yet mousse-like texture.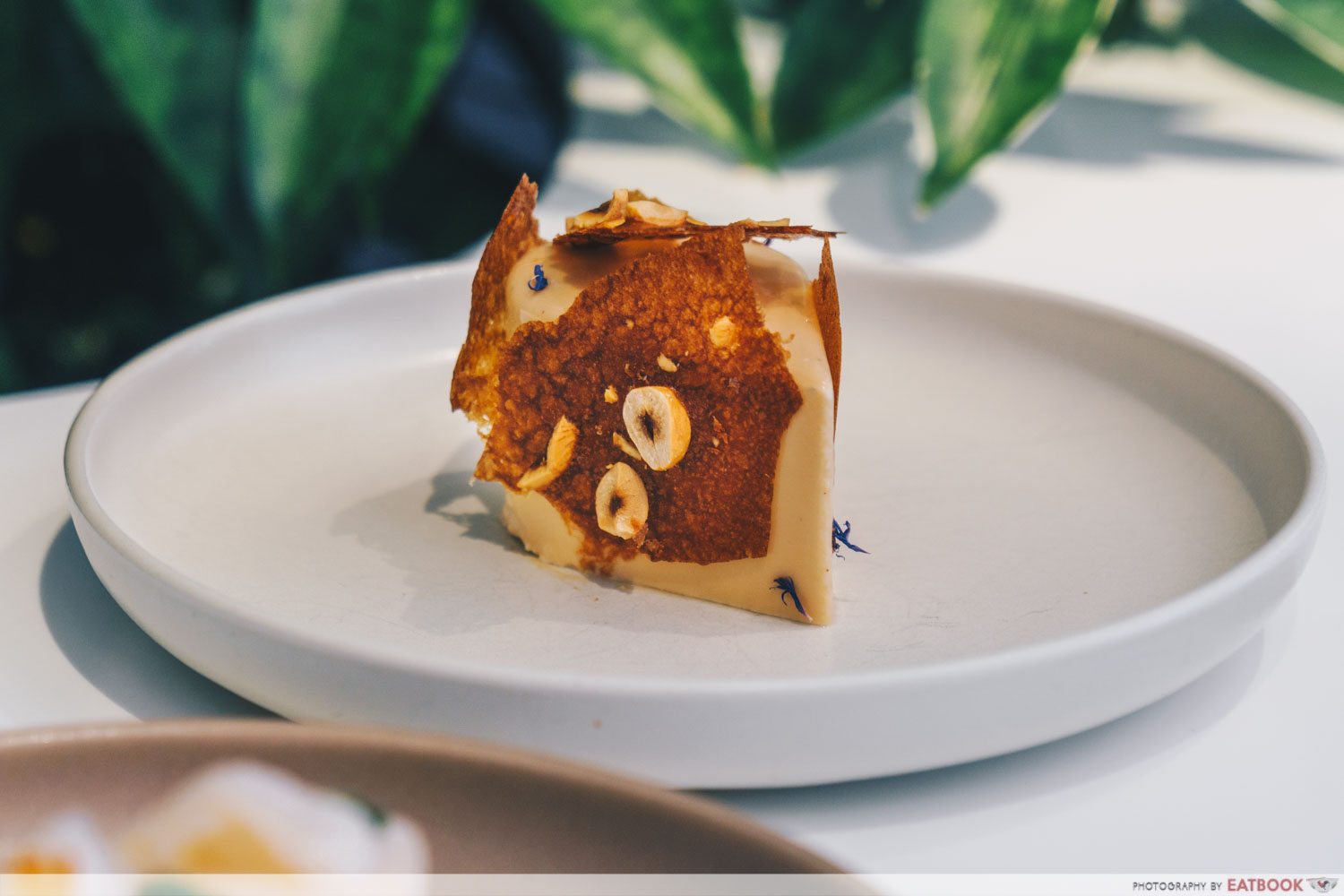 Next on the list was the Teh ($9.50+). Unlike its one-syllable name, its flavour was multifaceted with notes of burnt butter, roasted hazelnuts, lavender and more.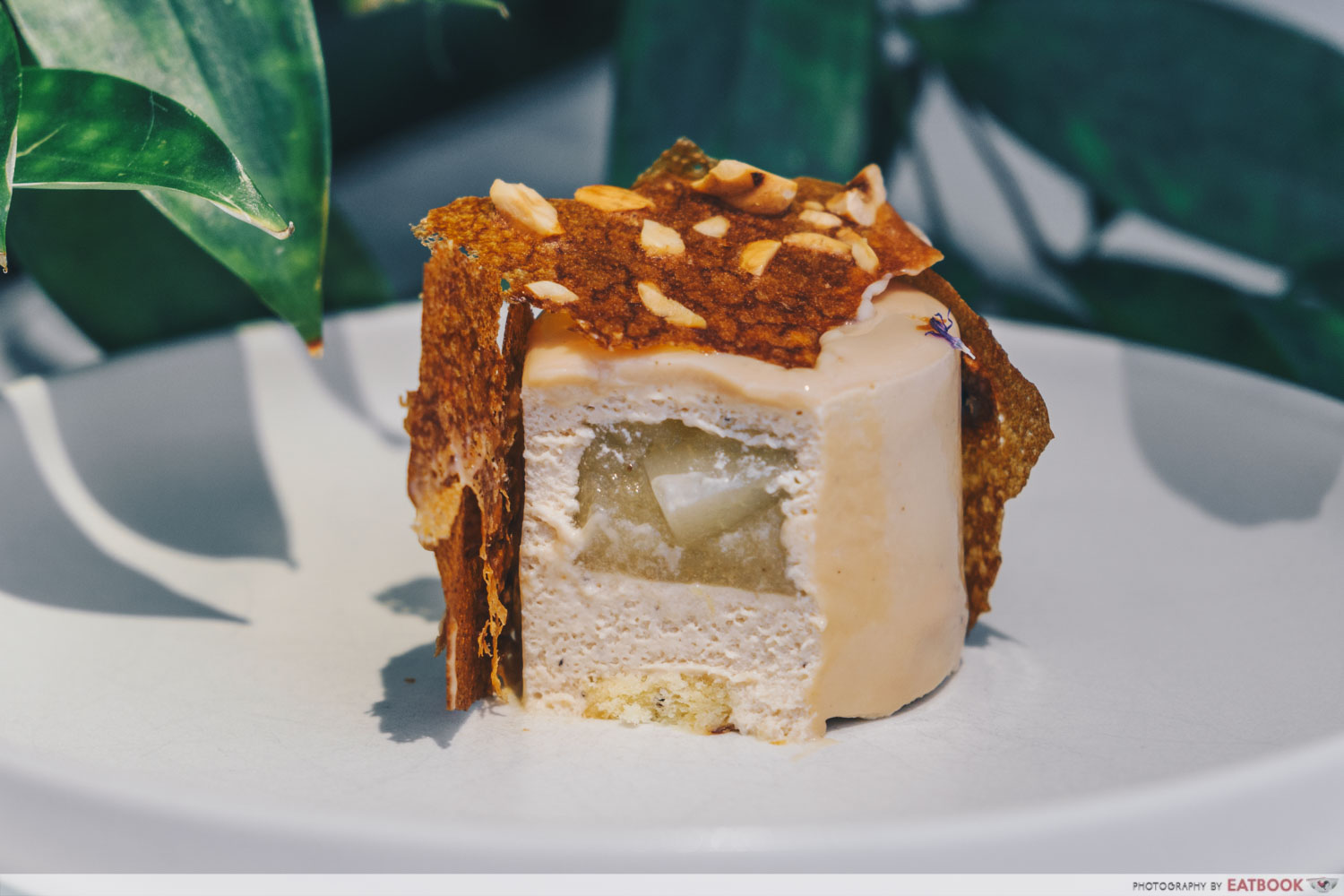 Digging into the super milky and perfumed layer of earl grey mousse cake reveals a section of boozy pear chunks, which are both sweet and soft. Other than the crunch from the toasted hazelnuts, the cake was melt-in-the-mouth. Though complex, the flavours were in harmony, making Teh my favourite out of all the desserts we tried that afternoon.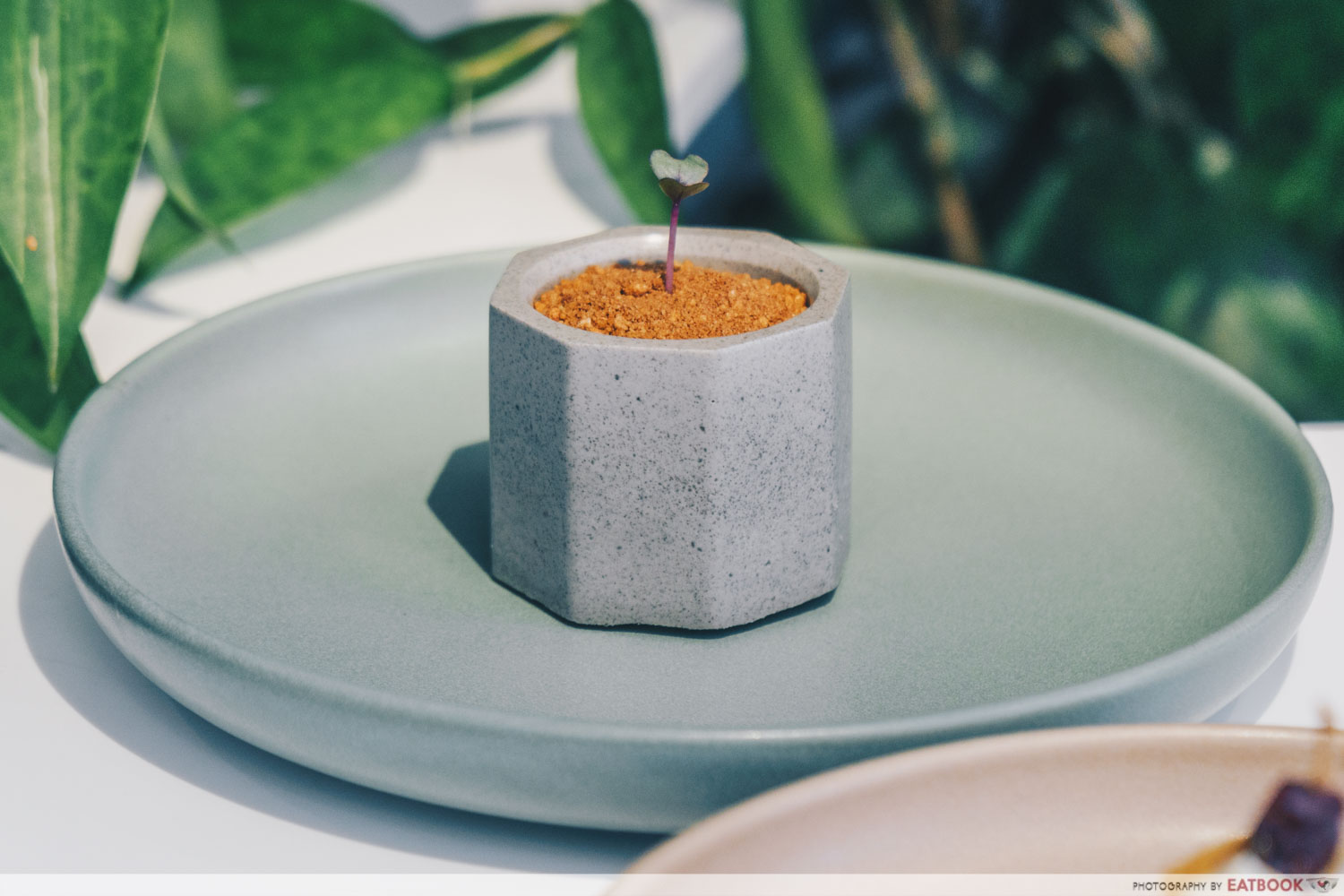 Now comes the cutest one out of the lot—the "J" ($13.50+). Passable as a minimalist's little concrete plant pot, this dessert features elements of black sesame, matcha, and yuzu.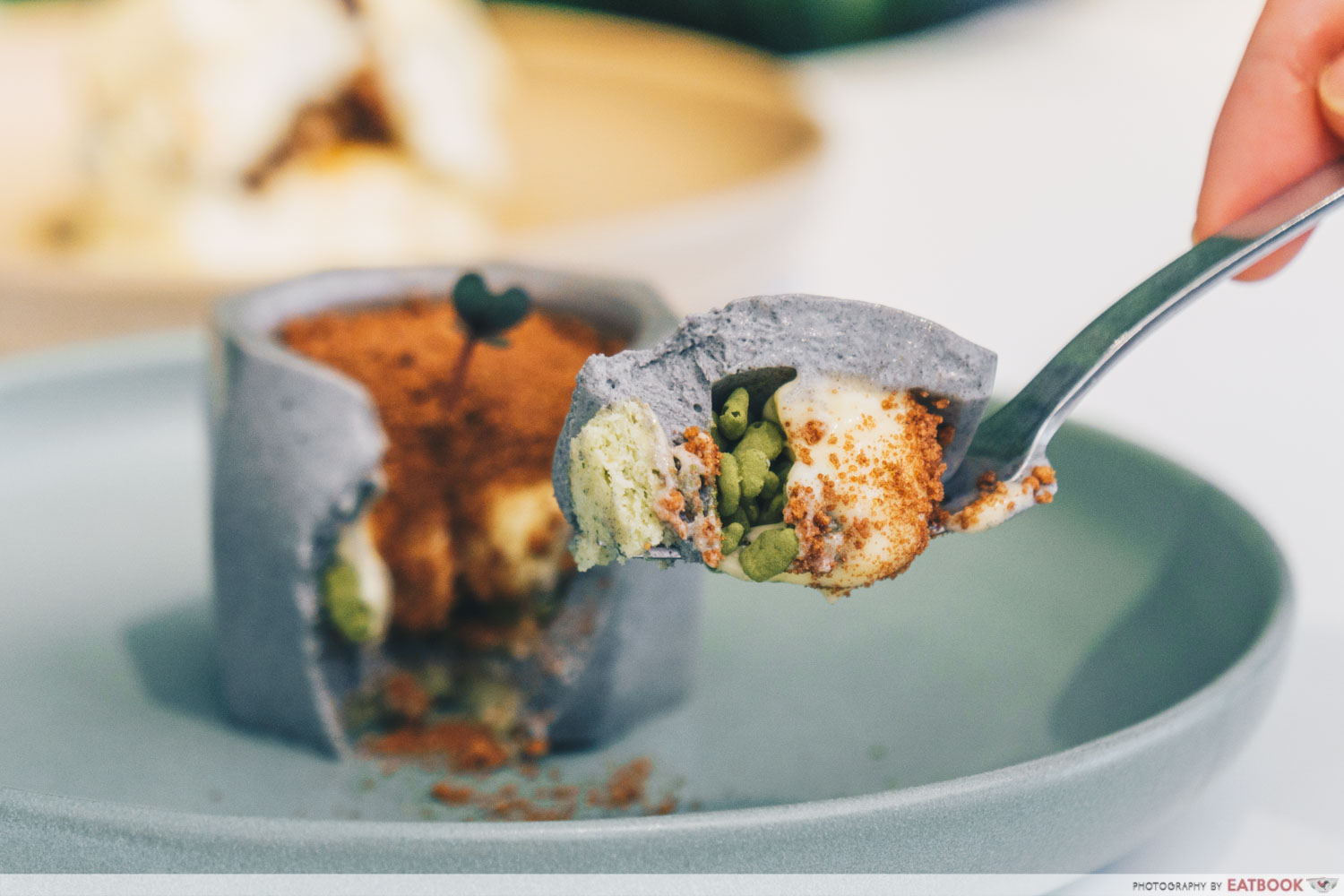 Much to my own demise of expecting a strong sesame flavour from the outer circle of "J", I was disappointed when the mouthful I took was overwhelmingly sour from the yuzu cream in the middle. I appreciate a good balance of acid in both my savoury food and dessert, but this was teetering towards a tart lemon cake instead. 
That being said, I loved how they delivered a bunch of textures. There was crunch from the matcha pebbles, and a sandy crumble on the top from crushed biscuits.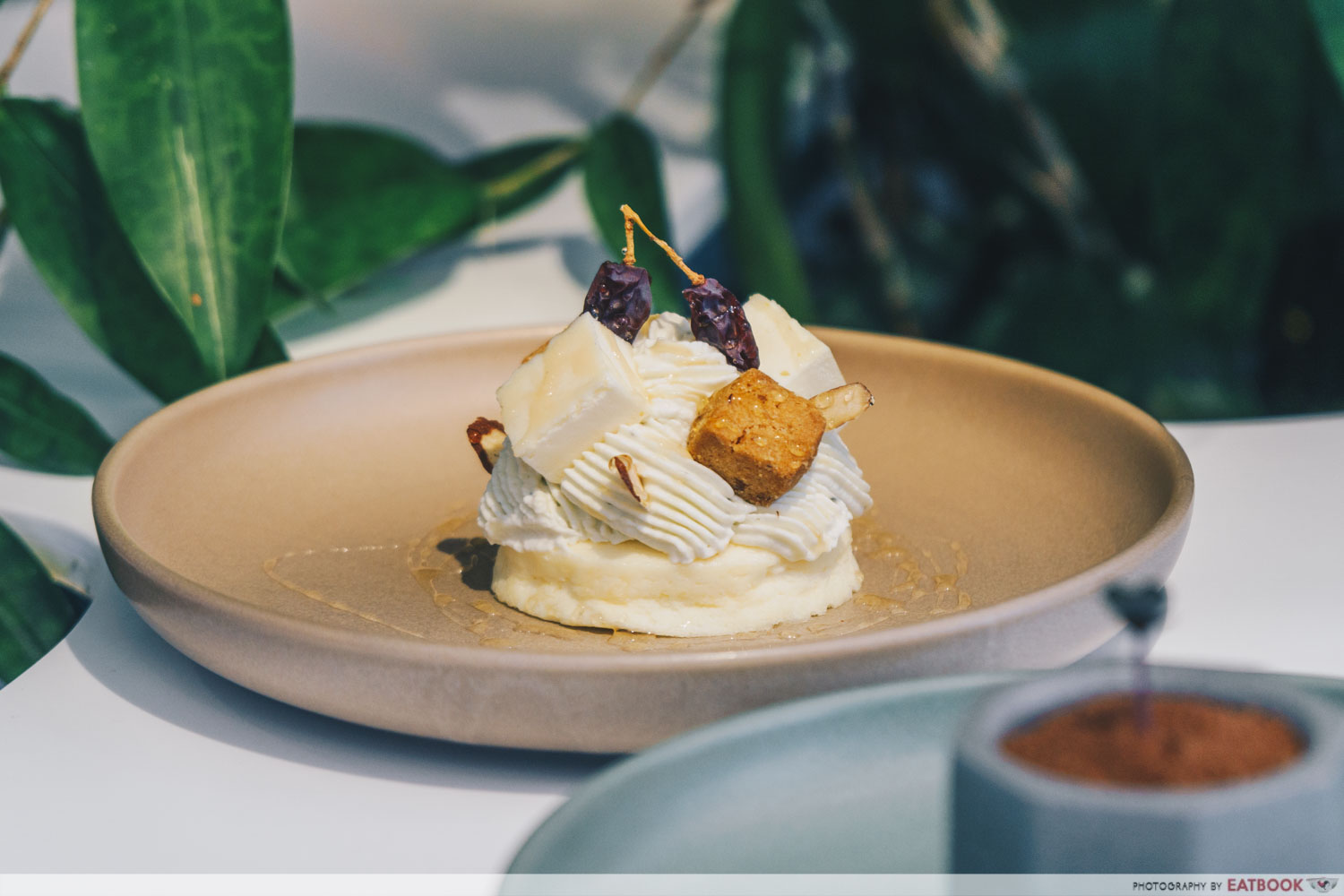 If you're looking for alcoholic sweet treats, their decorative Fromage ($13.50+) is a must-order. It is a very classy combination of soft and light Cambozola cow cheese, along with the full-bodied flavour of rum.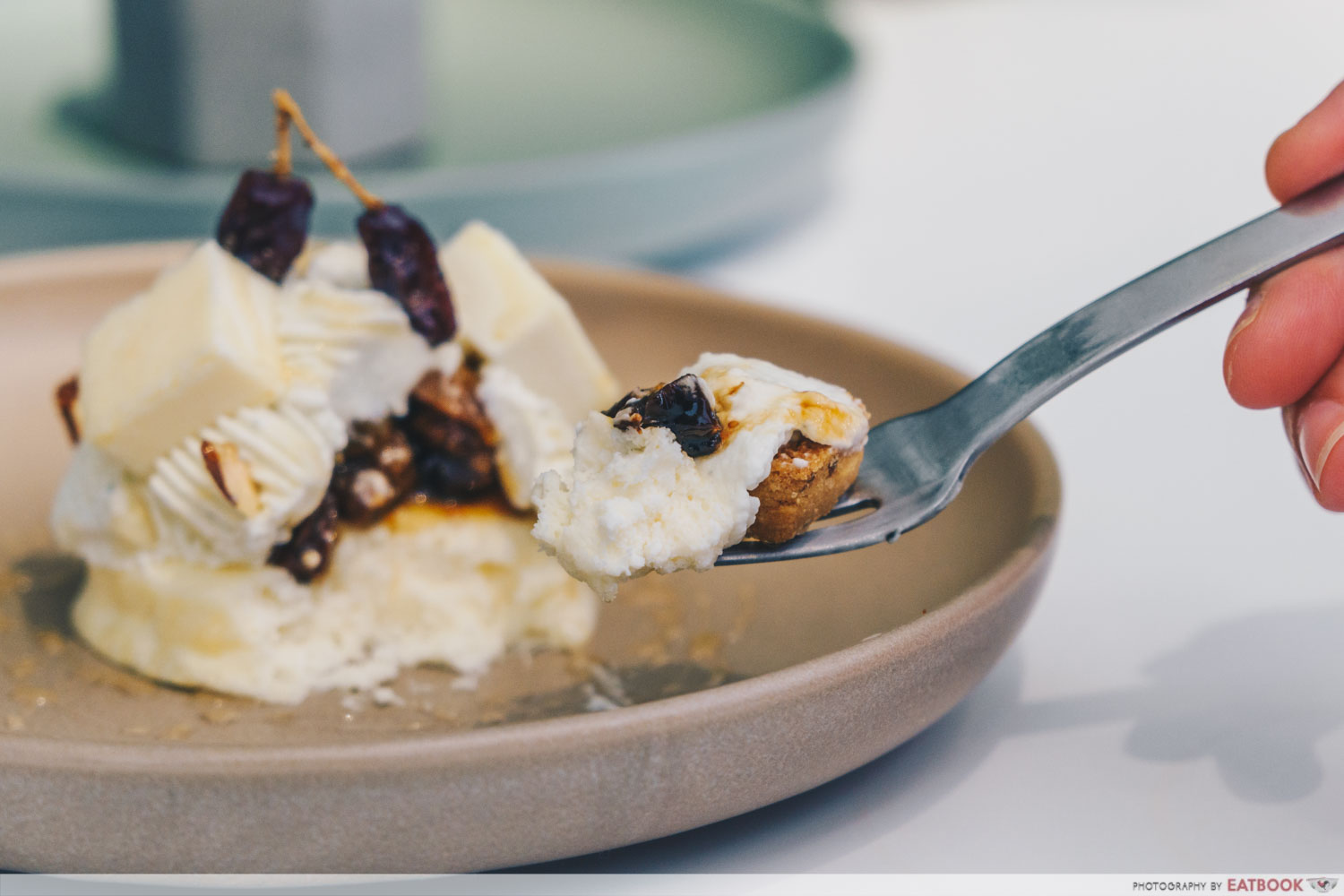 This fancy dessert hides a centre of rum-spiked fruits dripping with a honeyed liquid, pairing well with the fluffy cheesecake at the bottom. It also comes with toasty chunks of kinako streusel on the outside.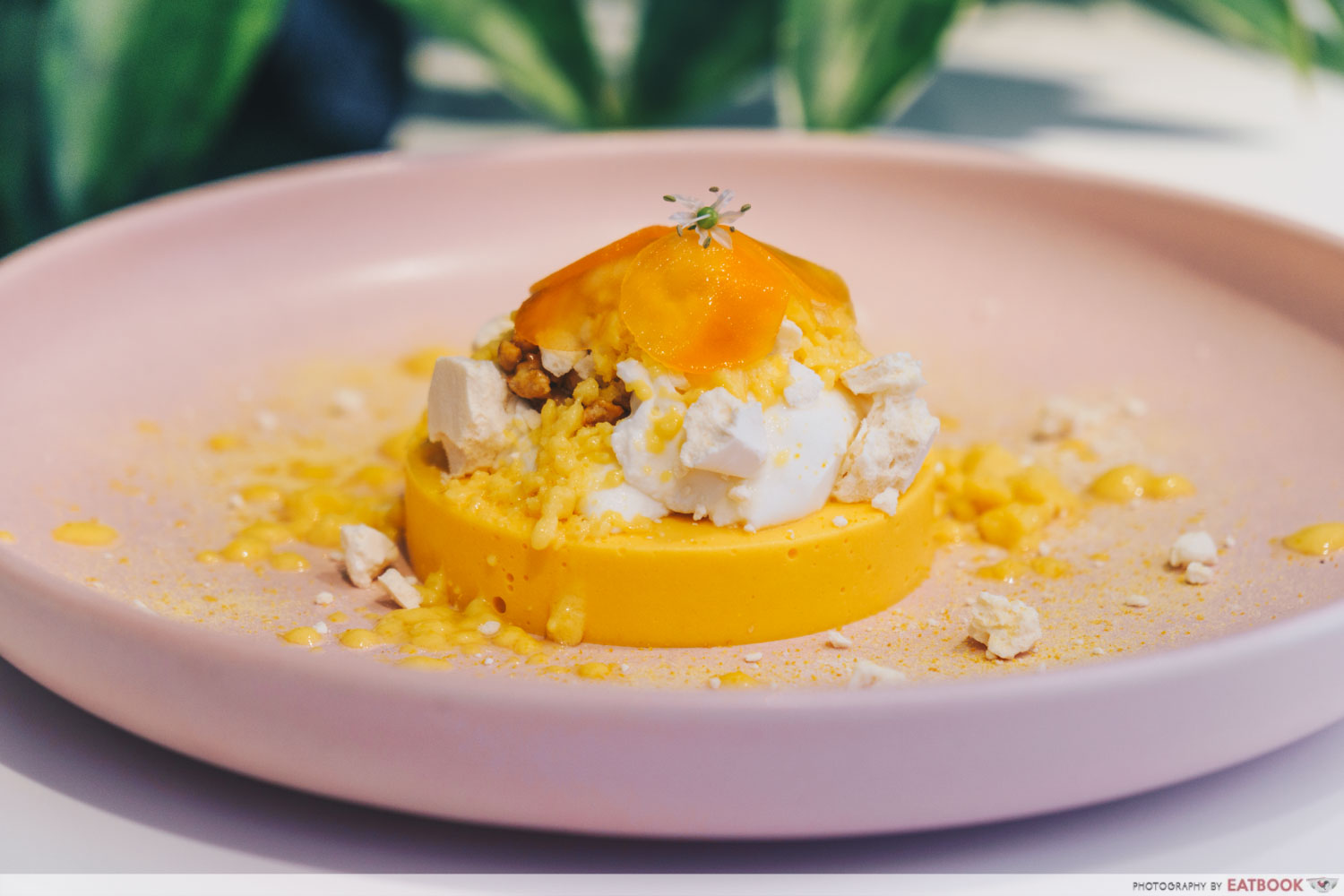 The last of the desserts served to us was the Japanese Carrot, Ginger & Orange ($24+), which was carefully plated as we finished the last bite of the Fromage above. As it comes with a hefty price tag of $24, I naturally expected to be wow-ed by it.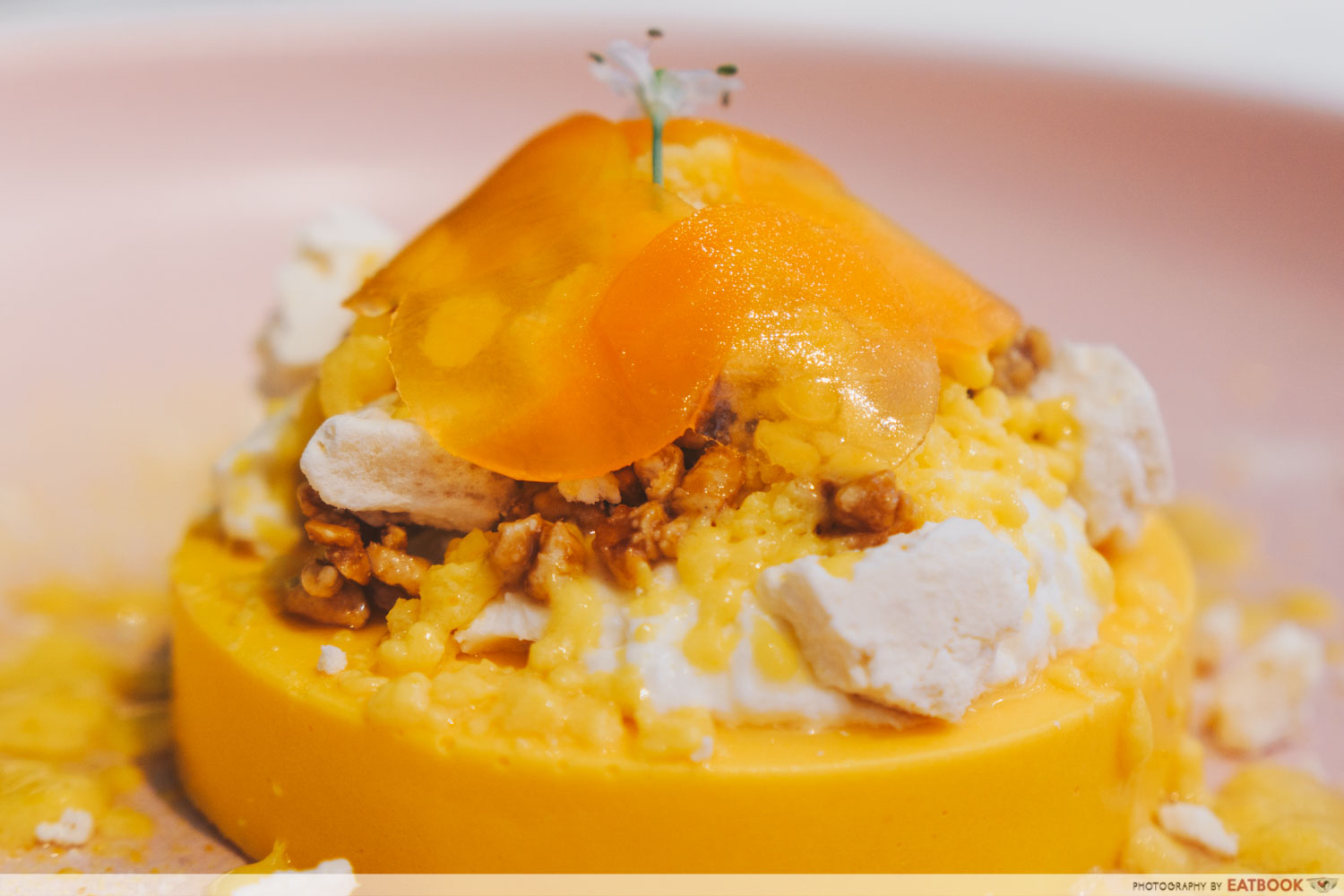 It had components of a sweet carrot mousse, a bright ginger panna cotta, a sprinkle of caramelised and crunchy bits, paper-thin slices of carrots, drops of tangy orange sorbet, and a crispy meringue that disintegrated in the mouth with a wave of citrus.
The Japanese Carrot, Ginger & Orange was mostly sweet. Perhaps we were overloaded by the four desserts before this, but I found myself hankering for a stronger kick of sourness from the orange sorbet. Sadly, the texture from the carrot mousse was also a little too grainy for my liking.
16 Unique Yam Desserts To Try, Including Orh Nee Mille Crepe And Taro Croissants
Ambience at Kki Sweets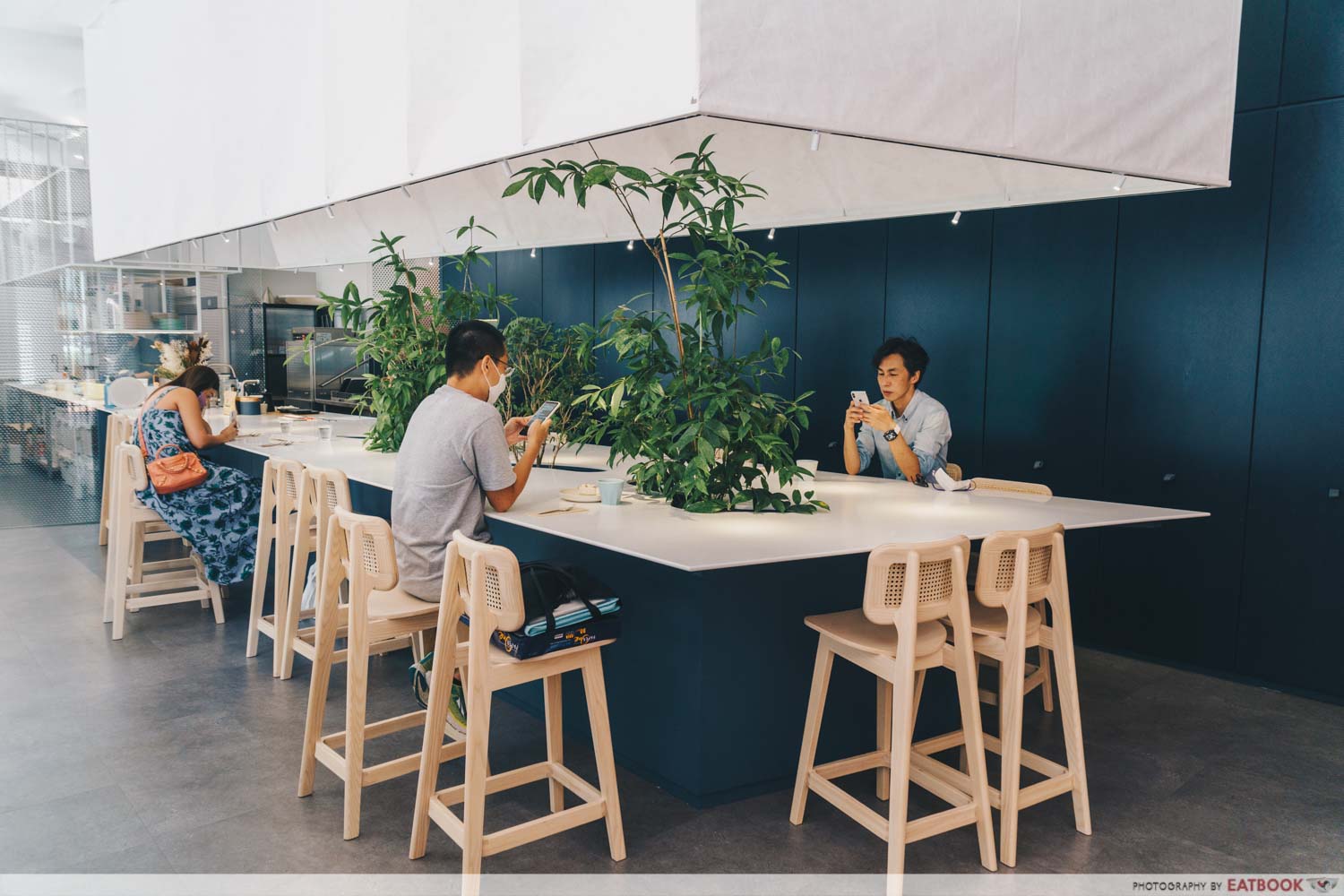 Past the unassuming door, you will be greeted with a super chill and zen bubble that's protected from the hustle and bustle of City Hall. Along with Japanese pop tunes in the background, Kki Sweets really gave us an experience similar to cafes overseas.
The verdict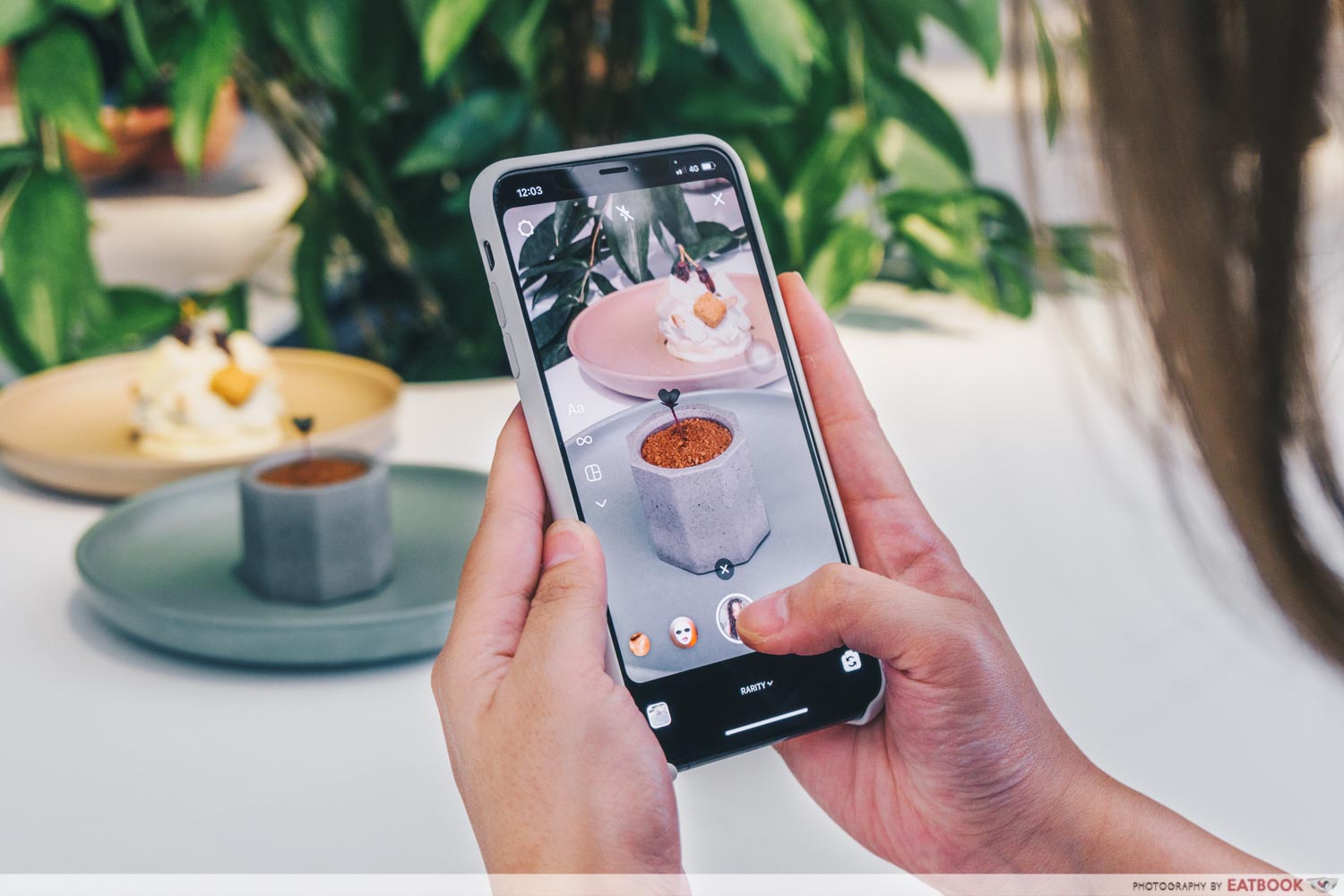 My afternoon at Kki Sweets was well worth the price tag of their desserts. The feasting started with our eyes, as each treat was beautifully presented, making us trigger-happy with our cameras. Digging in was also a delight thanks to the bright flavours and different textures. Though they were more costly than your typical cakes or tarts, the desserts here would be an inviting treat for special occasions!
If you're looking for more places for desserts, check out The Whisking Well for sesame Levain cookies, or Wan Wan Thai for bingsu in town till 3am.
Wan Wan Thai Cafe Review: New Dessert Cafe In Town For Supper With Milk Tea Bingsu And More
Address: 3 Seah Street, #01-01, Singapore 188379
Opening hours: Wed-Sat 11am to 7pm, Sun 11am to 5pm
Tel: 9799 2668
Website
Kki Sweets is not halal-certified eatery.
Photos taken by Lim An.
This is an independent review by Eatbook.sg.
Kki Sweets Review: Hidden Cafe For Beautifully Plated Desserts From $9.50 At City Hall
Summary
Pros
– Non-typical desserts
– Well-flavoured desserts
Cons
– Pricey
– Operates via reservation only
Recommended dishes: Koide ($10.50+), Teh ($9.50+)
Opening hours: Wed-Sat 11am to 7pm, Sun 11am to 5pm
Address: 3 Seah Street, #01-01, Singapore 188379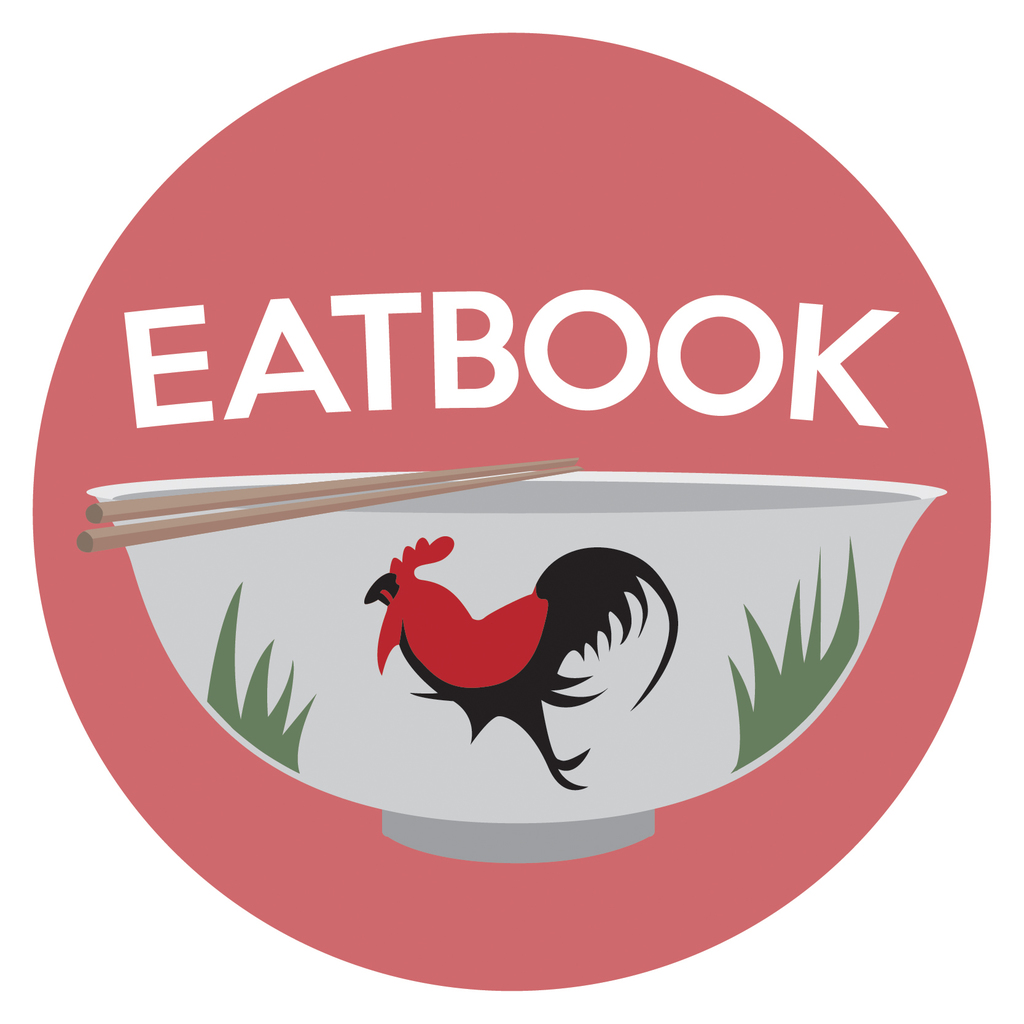 Drop us your email so you won't miss the latest news.