Kok Sen Restaurant has Michelin Bib Gourmand zi char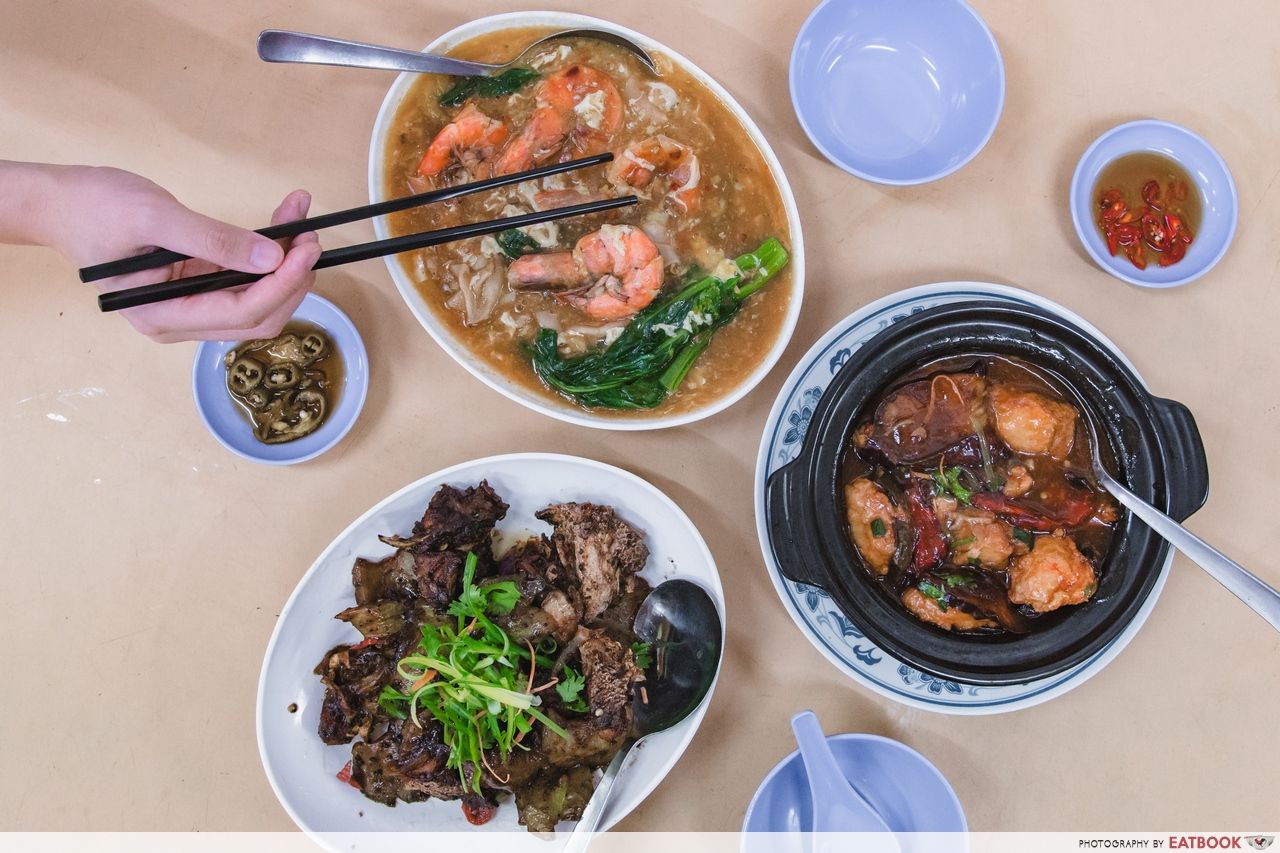 Kok Sen is no stranger to anyone who loves zi char. This Keong Saik restaurant always has queues during mealtimes and they're even on the Bib Gourmand list in the Michelin Guide 2016 and Michelin Guide 2023.
When it comes to zi char, menus are pretty standard across the board. There's the ubiquitous fried rice, prawn paste chicken, stir-fried vegetable, et cetera. What takes one zi char place from average to great is that elusive wok hei, attained only with a huge fire and the chef's prowess. And it is this aroma that makes Kok Sen Restaurant stand out.
Food at Kok Sen Restaurant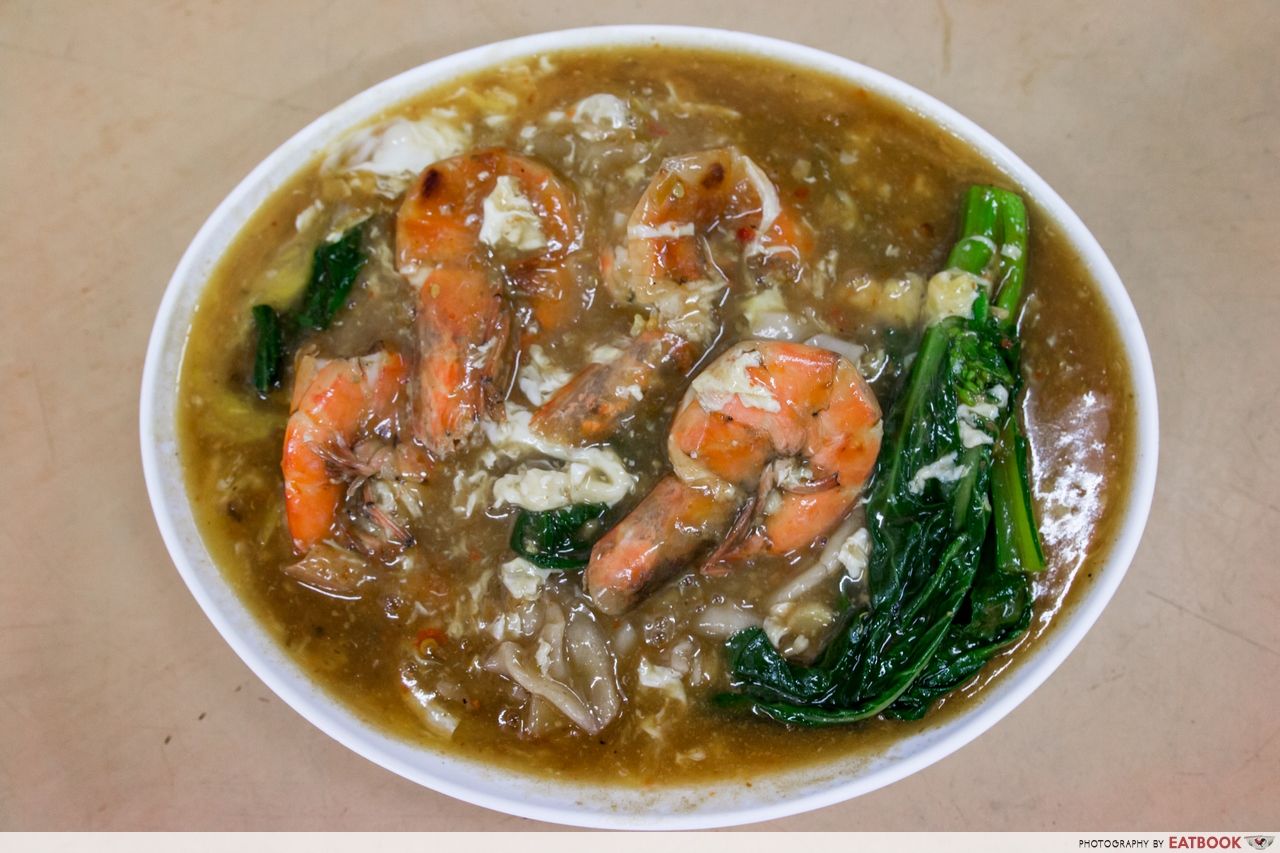 The first to arrive was Big Prawns Hor Fun ($19/$38/$57), which is one of the most popular dishes at the restaurant – we spotted this on almost every table.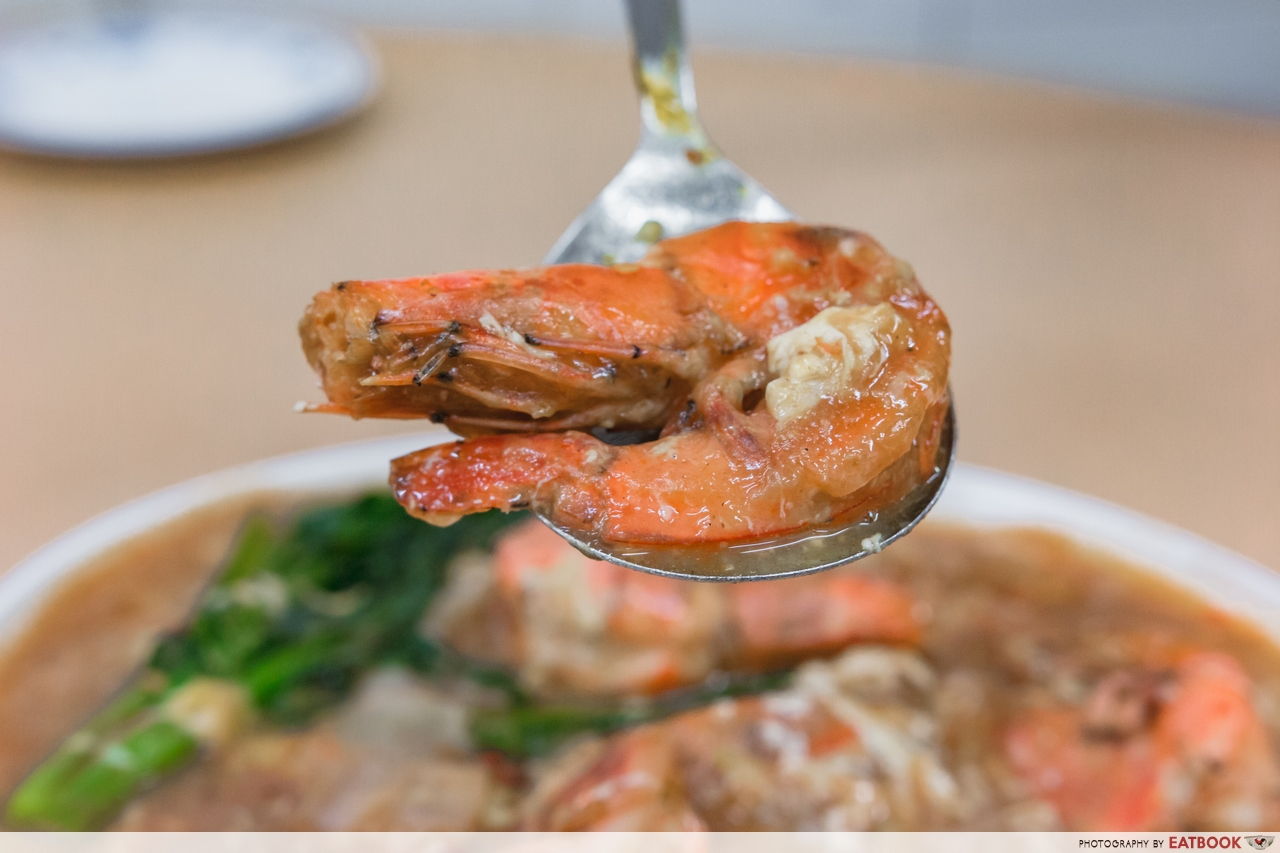 The prawns were pretty large, probably twice the size of those in average hor fun. They were generally firm when bitten into, but bordered on being overcooked because some parts had a powdery texture.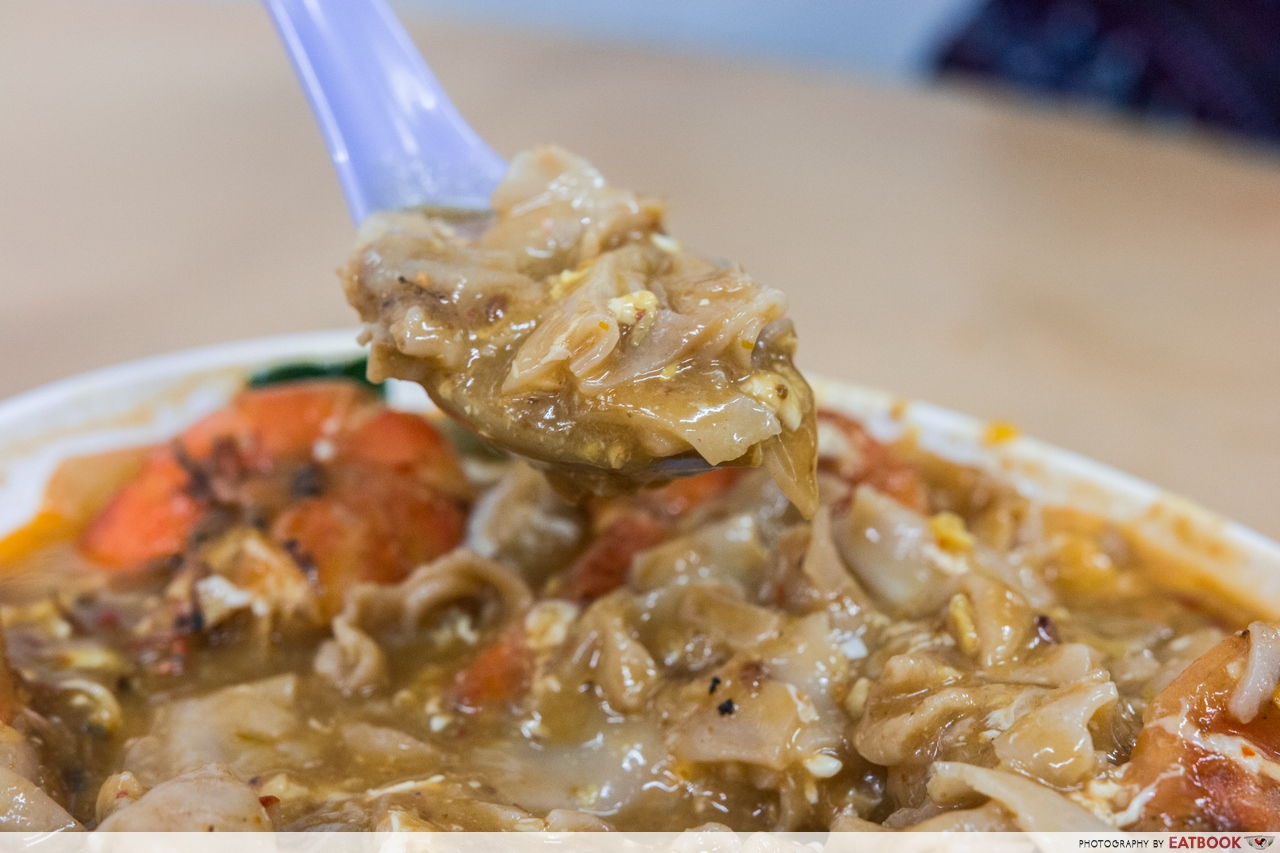 While many may be drawn to this dish because of the prawns, the real star has to be the gravy. It was rich with flavour from its prawn broth base, had swirls of egg running through, and was speckled with chilli flakes. The gravy coated silky kway teow noodles that carried wok hei fragrance. Each mouthful was smoky, savoury, and I loved how its spiciness built slowly on my tongue.
We ordered the small serving, which can likely feed two average eaters or one really hungry person. Big Prawns Hor Fun isn't the most affordable zi char option, but the price is justified by the huge prawns and its satisfying taste.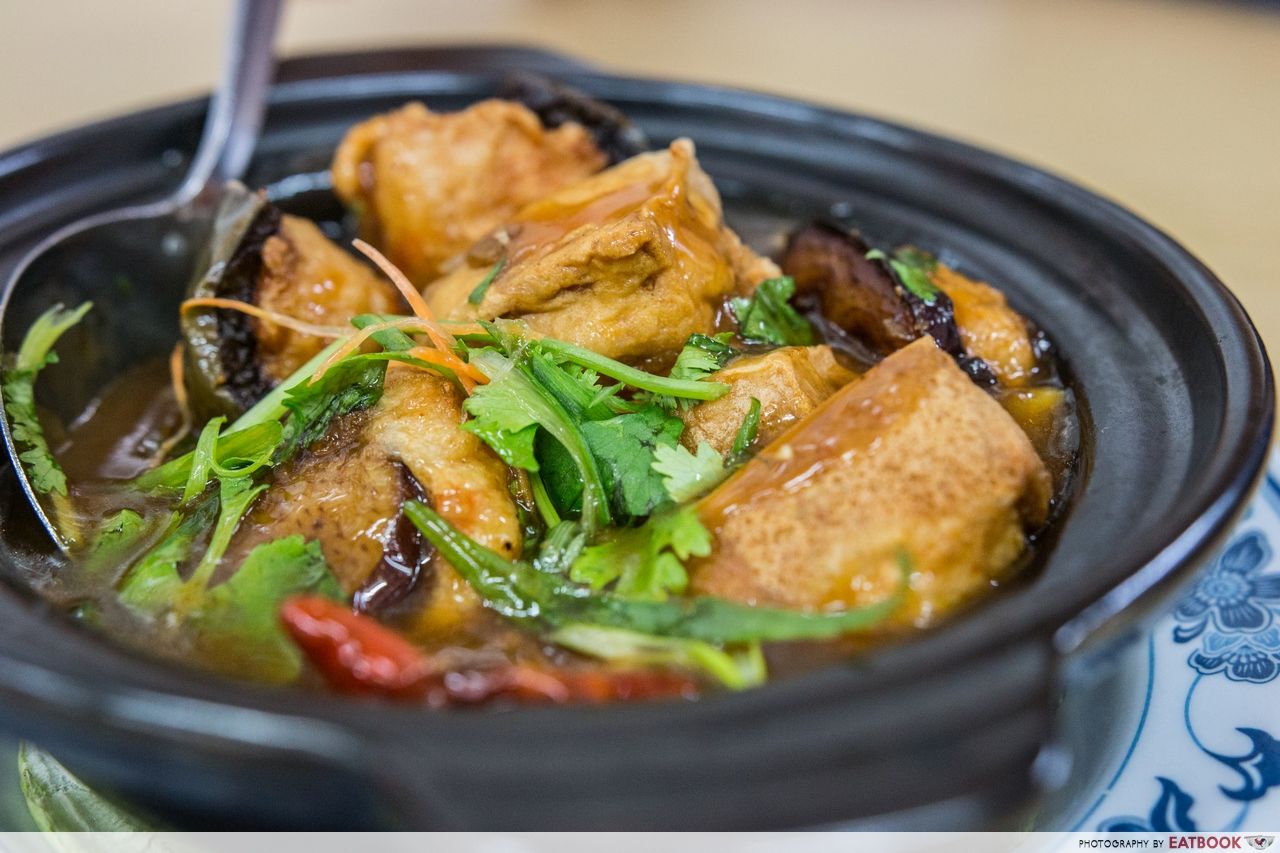 A bubbling Claypot Yong Tau Foo ($15/$23/$30) was brought to our table next. A medley of vegetables, including fried tofu, eggplant, and capsicums, was stuffed generously with fish and squid paste. The stuffing is minced and seasoned in-house, so there's no surprise that it was smooth and chewy.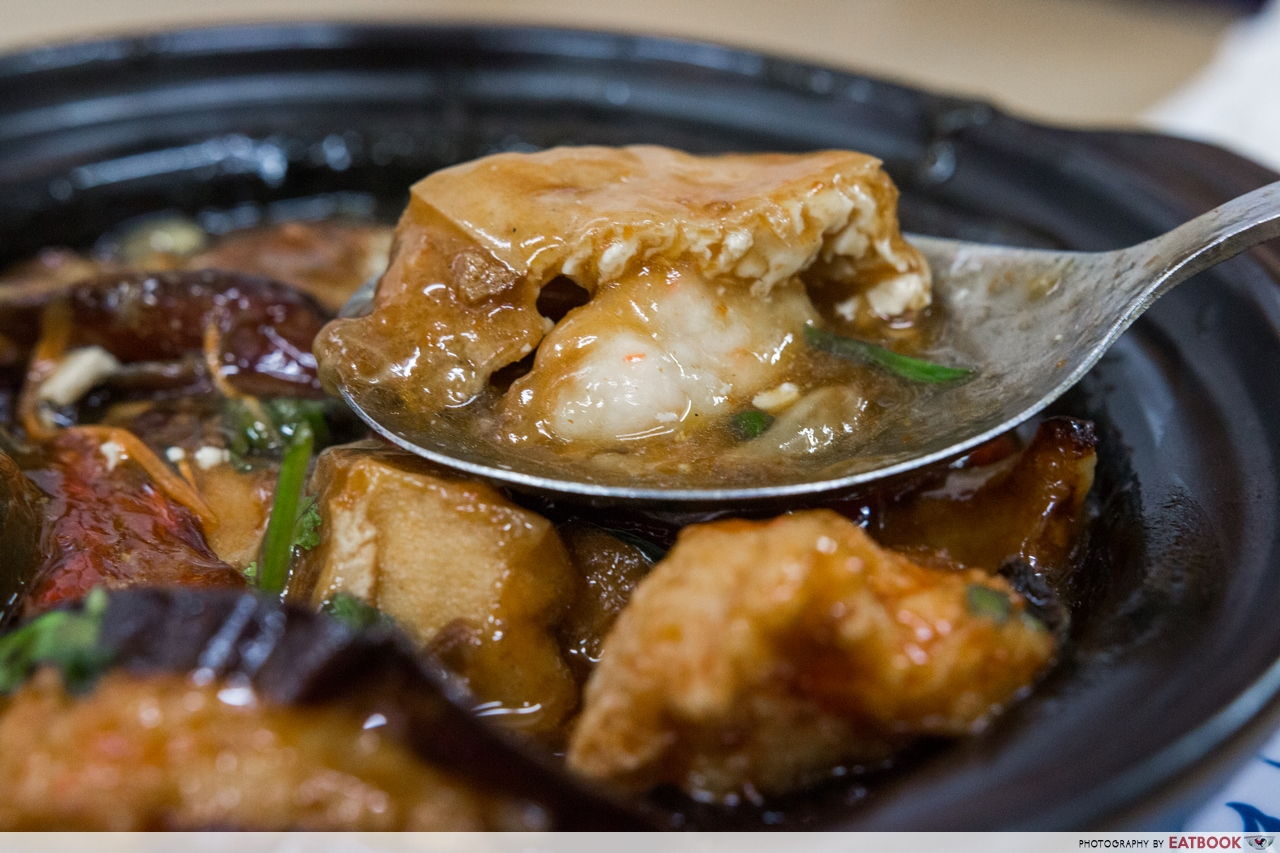 Even when coated in sauce, the yong tau foo pieces still retained the crispness of their fried exterior. My favourite was the eggplant because of how its sweet-savoury taste amplified the sweet flavour of fish paste. The former's mushy texture contrasted nicely with the stuffing and the two made a great combination.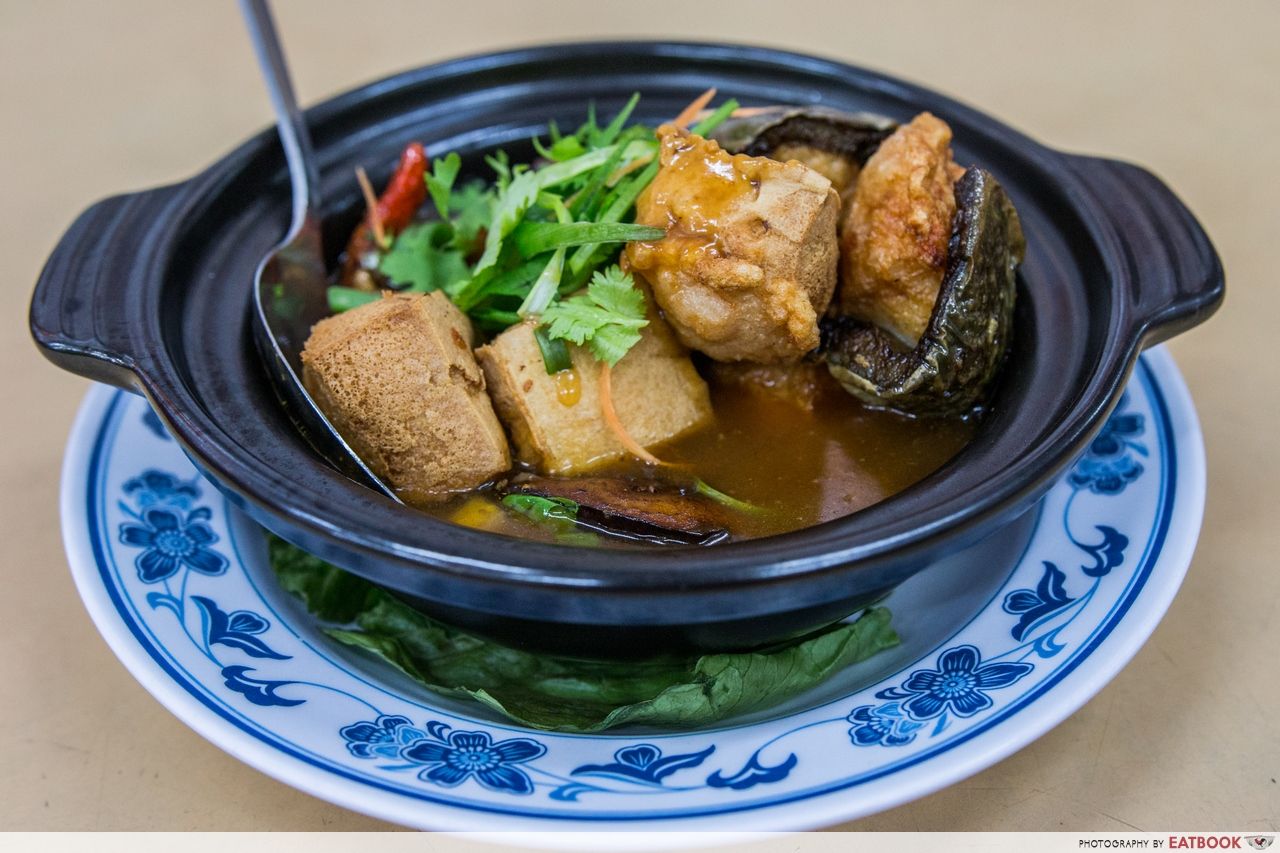 A dark braising sauce was used to stew the yong tau foo pieces. It tasted pretty salty on its own and would be better if enjoyed over rice.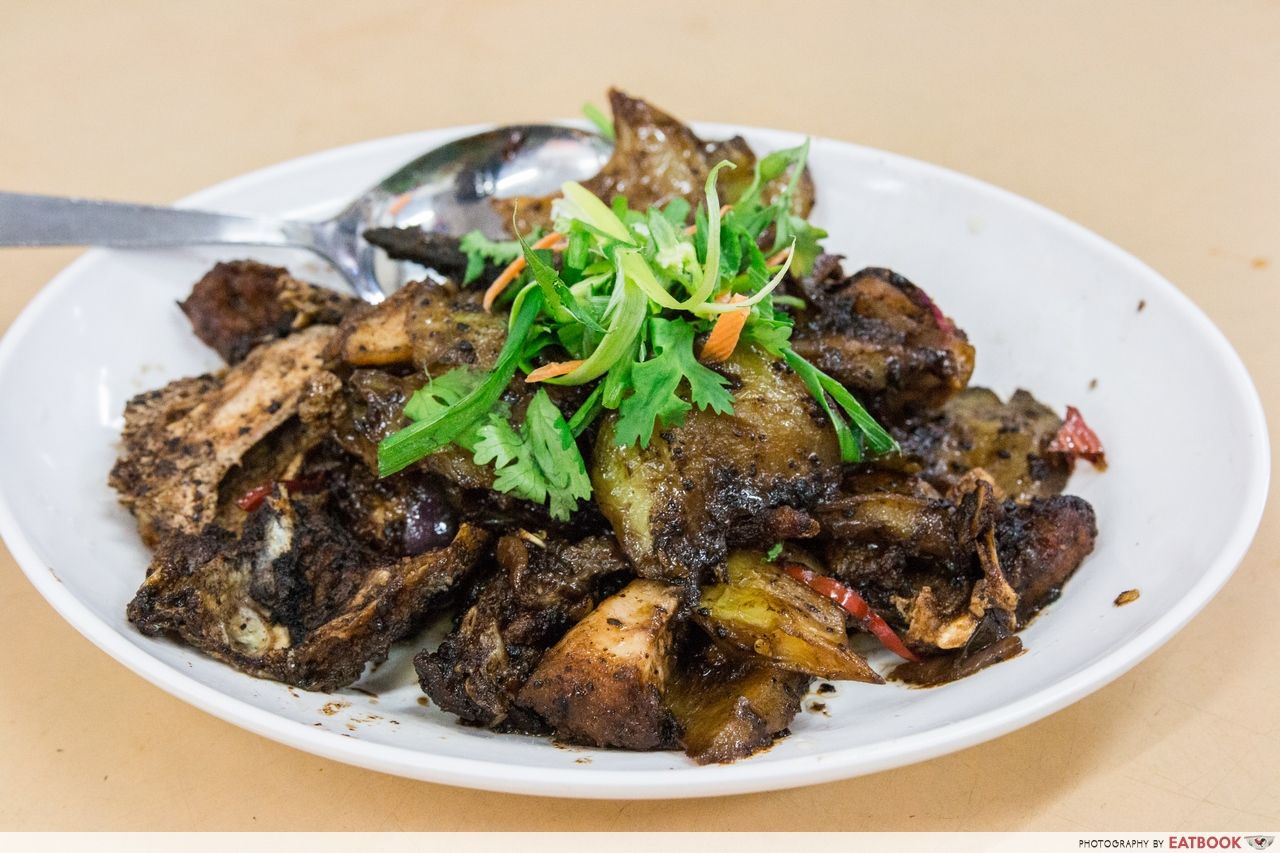 Our final order was Black Bean Fish Meat ($15/$23/$30). You may choose to have fish head instead of fish meat. There wasn't much sauce in this dish and the sauce given was just enough to coat all the fish. Black bean sauces generally have a pungent, savoury taste, though we found this one a tad too salty.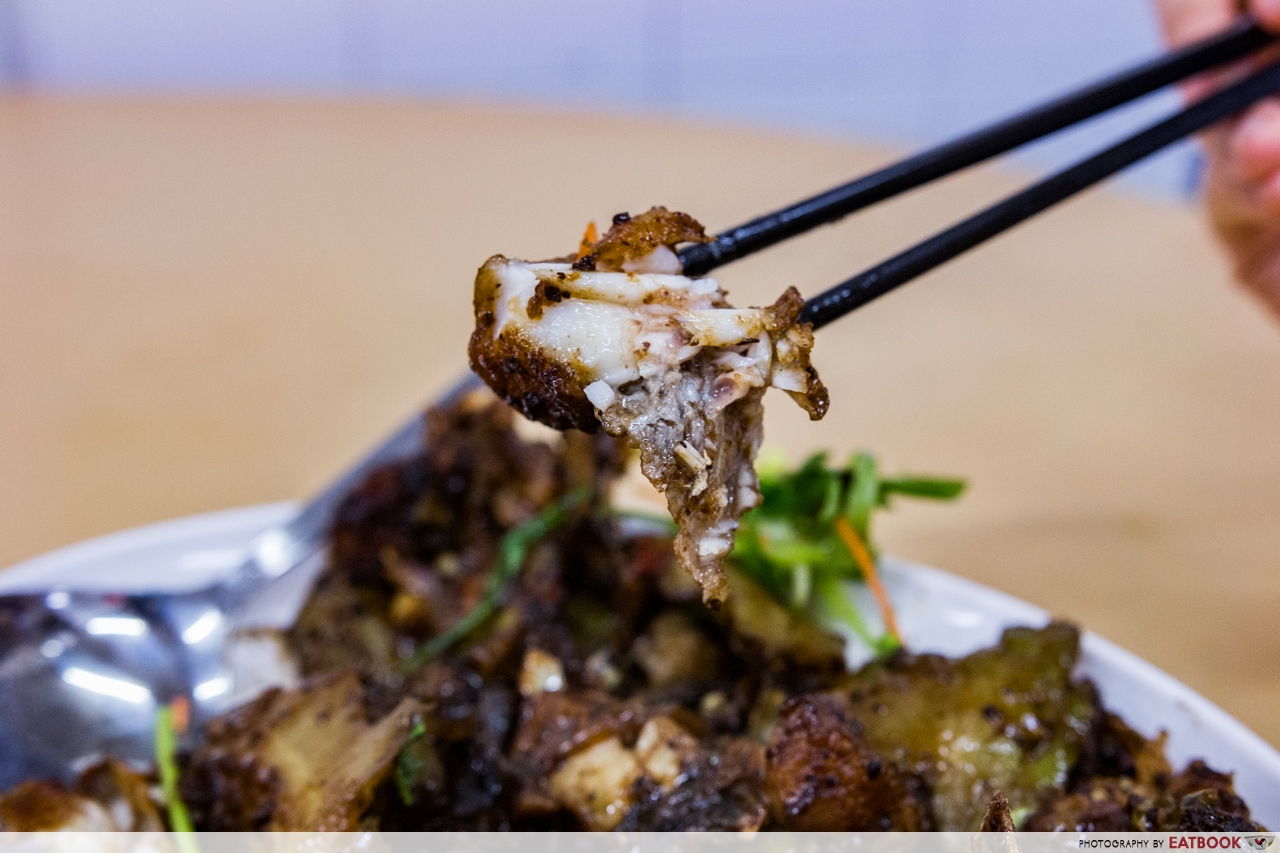 The chunks of fish were fresh and flaky, and even the fish skin attached, which I usually wouldn't eat, was pretty crunchy and tasty. Slices of bitter gourd were added as well, and were prepared such that they were only slightly bitter, in way that refreshed the palate.
Ambience at Kok Sen Restaurant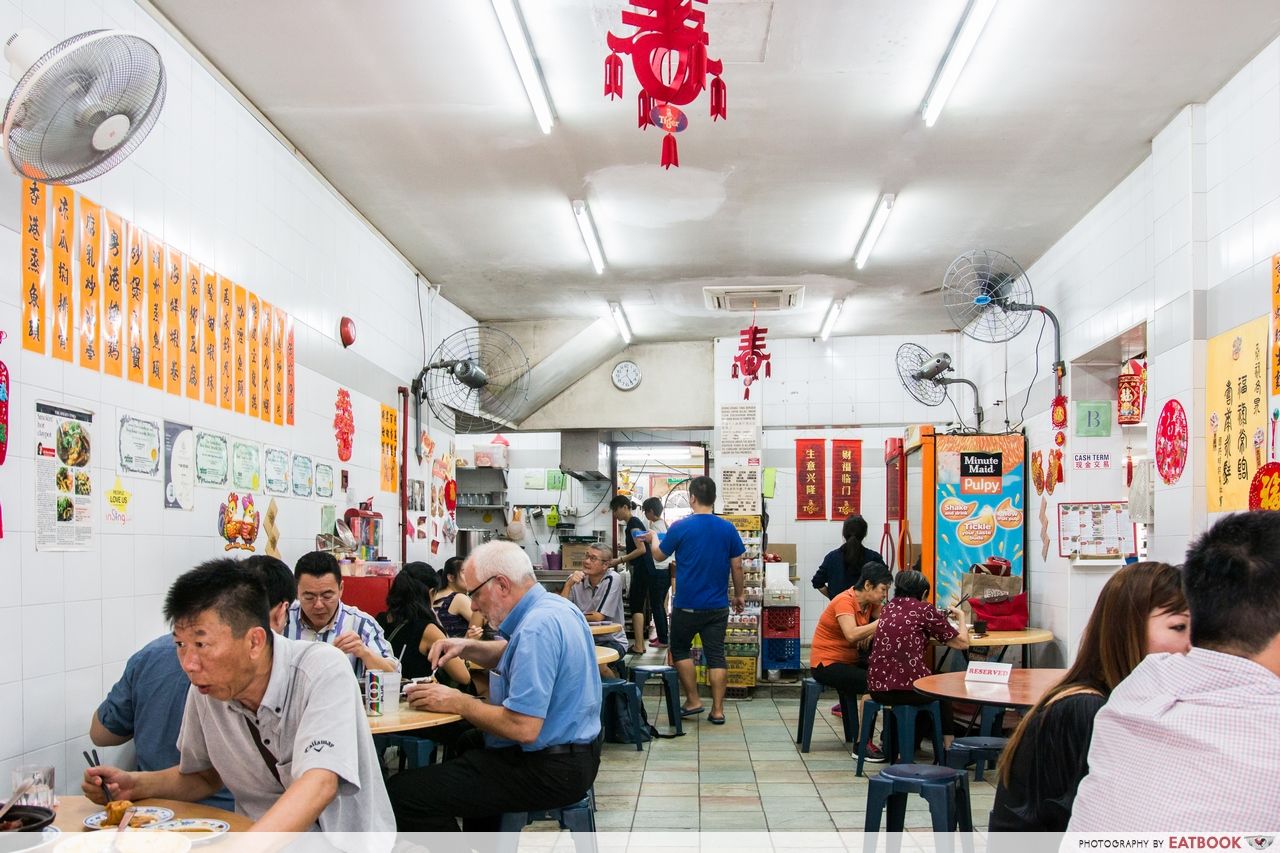 Kok Sen is located along Keong Saik Road. It used to be an open-air restaurant with open indoor and outdoor seats, but following their reopening in 2022, its premises have been upgraded with air conditioning and a homey atmosphere. 
Kok Sen: Michelin Bib Gourmand Eatery Reopens As An Upgraded Zi Char Restaurant
Even with the hustle and bustle of the restaurant, the staff were hospitable. Business is brisk – customers had to share tables during lunch hour when we visited on a weekday. The wait can be long especially during dinnertime on weekends, so consider popping in for lunch instead if you want to avoid a queue.
The verdict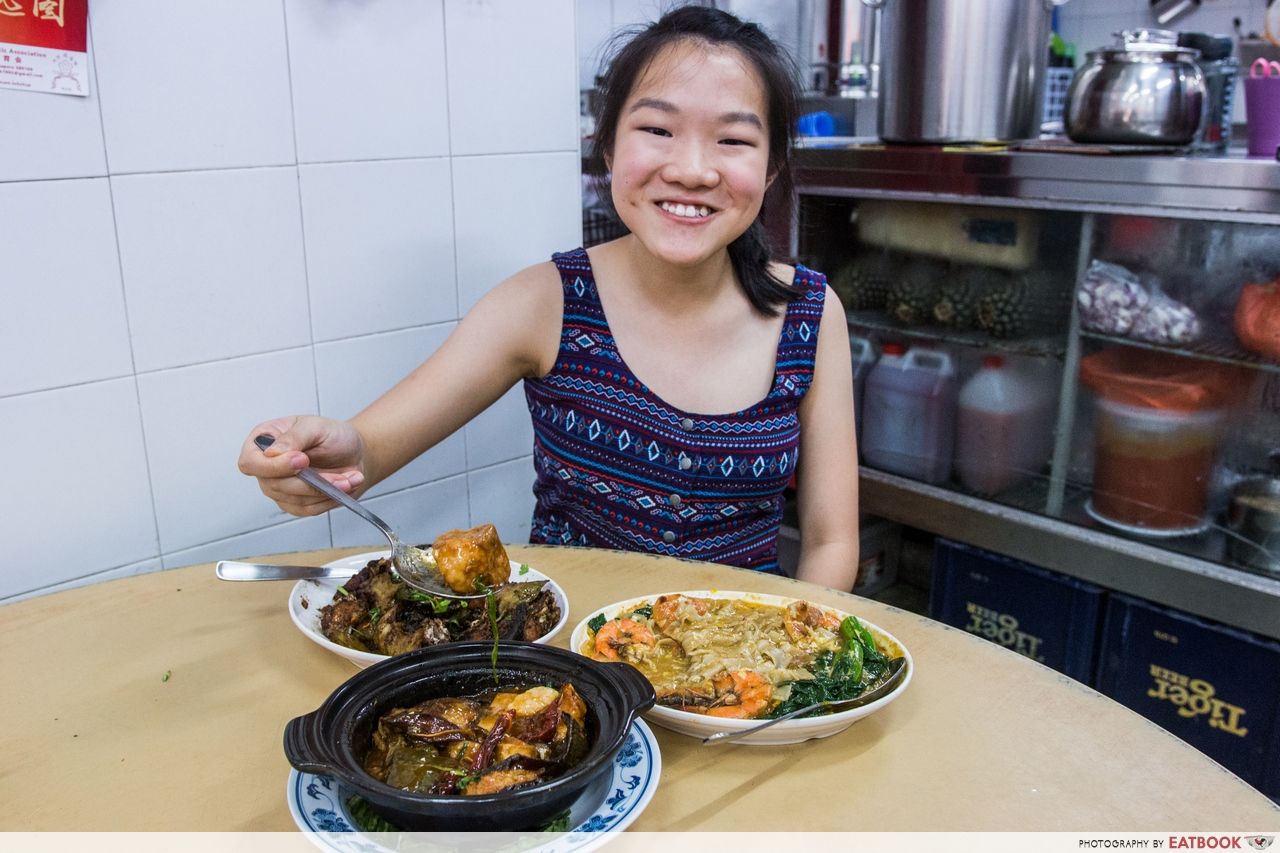 Kok Sen has earned its place on the Bib Gourmand list with dishes that capture the wok hei aroma, a hallmark of good cooking in Chinese cuisine. The food leans towards the salty end, but it's nothing a bowl of rice can't solve.
For more zi char spots to explore, check out the best zi char places to visit in Singapore. Alternatively, read our Chinatown food guide for Michelin-approved curry mee and more!
Address: 2-4 Keong Saik Road, Singapore 089112
Opening hours: Tue-Sun 12pm to 2:15pm, 5pm to 9.15pm
Tel: 6223 2005
Website
Kok Sen is not a halal-certified eatery.
20 Best Chinatown Food Places For Cheap Hotpot Buffet, Michelin-Approved Curry Mee And More
This is an independent review by Eatbook.sg.
Kok Sen Restaurant Review: XL Prawn Hor Fun From A Bib Gourmand Zi Char Eatery
Kok Sen Restaurant Review: Michelin Bib Gourmand Zi Char Eatery With XL Prawn Hor Fun And More -

7.5/10
Summary
Pros
– Dishes came with wok hei fragrance
– Convenient location
Cons
– Might have to wait to be seated
– Limited parking space
Recommended Dishes: Big Prawns Hor Fun ($16 for small, $32 for medium, $48 for large), Claypot Yong Tau Foo ($14 for small, $21 for medium, $28 for large), Black Bean Fish Meat ($14 for small, $21 for medium, $28 for large)
Operating Hours: Tue-Sun 12pm to 2:15pm, 5pm to 9.15pm
Tel: 6223 2005
Address: 2-4 Keong Saik Road, Singapore 089112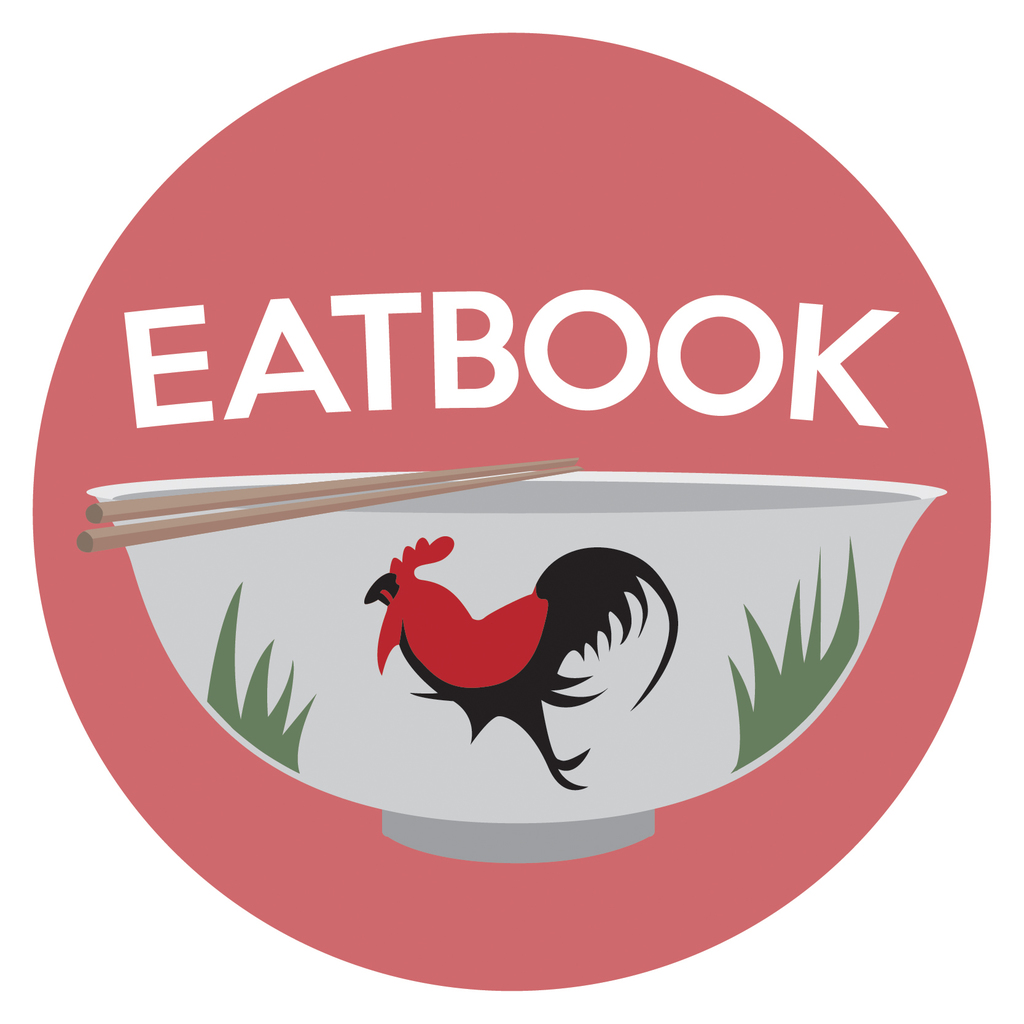 Drop us your email so you won't miss the latest news.