---
Must-tries at Lavender
---
Lavender might be a little off town area, but its underrated and hipster flair has got me smitten. From value-for-money Western dishes to decadent French pastries, we have sussed out old favourites and new finds for a list of the best Lavender food near the MRT station.
---
1. Happy Chef Western Food
---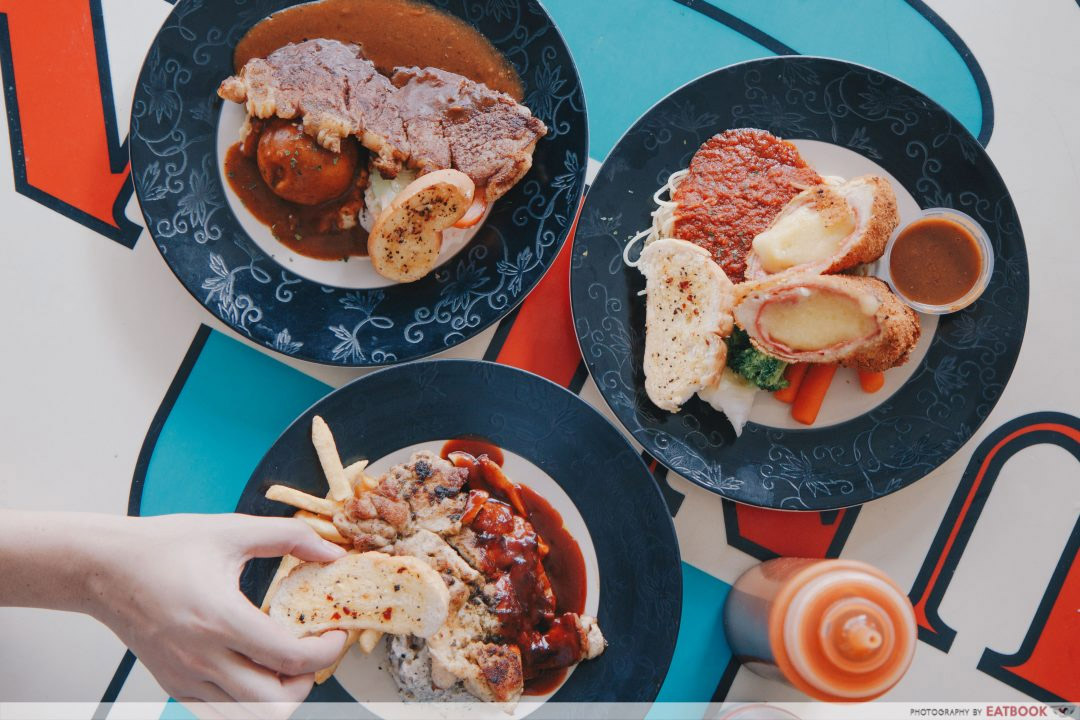 Happy Chef Western Foods is on my list of value-for-money places to eat. The most popular item on the menu is Chicken Kiev ($10), which is a chicken cordon bleu with an ultimate cheese pull-worthy centre. The crispy exterior, savoury ham, and gooey mozzarella would elevate your meal with every munch. They also serve hearty plates of Sirloin Steak at $9 and Happy Chef Chicken at $7.
Check out our full review of Happy Chef Western Foods!
Address: 466 Crawford Lane, #01-12, Tai Hwa Eating House, Singapore 190466
Opening hours: Daily 11am to 10:30pm
Tel: 6398 0773
Website
---
2. The Refinery
---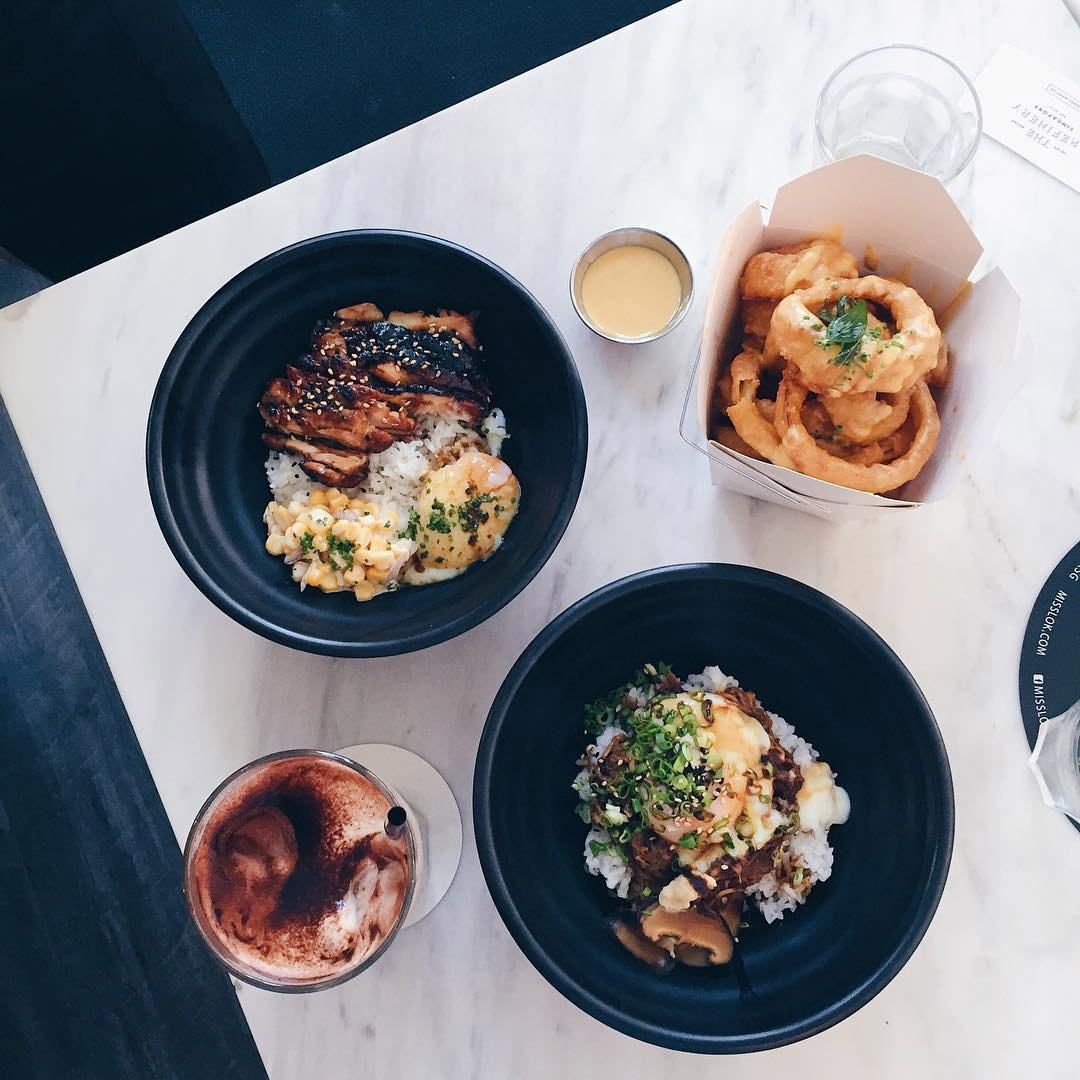 Image credit:@theinformantsg
Loved for its unhurried and lovely atmosphere , The Refinery also makes great Japanese fusion food. The Refinery Gyudon ($17++) features tare marinated beef slices, truffle mushrooms, an onsen egg, and white rice. Another rice bowl to try is their Teriyaki Chicken Don ($14++). Their choice of cut is a juicy chicken thigh, pan seared and then slow baked in a house-made teriyaki sauce.
Address: 115 King George's Avenue, #01-02, Singapore 208561
Opening hours: Tue-Thur 12pm to 3pm, 6pm to 11pm, Fri 12pm to 3pm, 6pm to 1am, Sat 11am to 4pm, 6pm to 1am, Sun 11am to 4pm
Tel: 6293 1204
Website
---
3. Thai Baang
---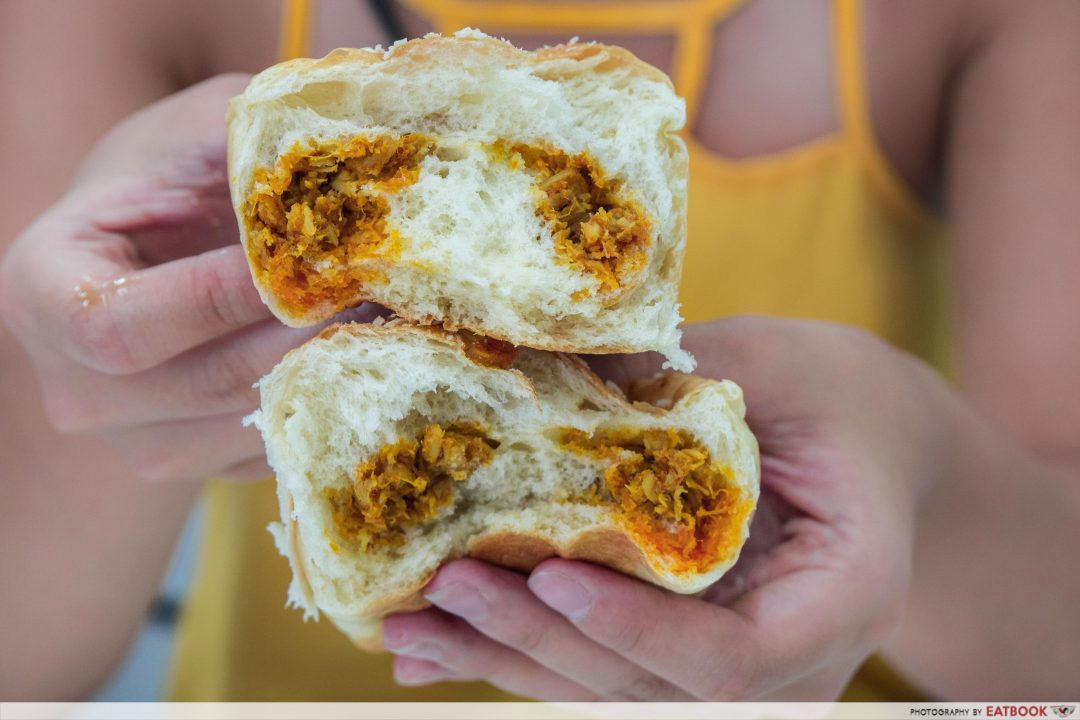 There's nothing more comforting than a warm loaf of fluffy stuffed bread. Thai Baang is the first Thai bread bakery in Singapore, with close to 30 flavours. Plagued with an interminable queue, best sellers include Banana Chocolate Bread ($1.80/$2.50) and Tomyum Chicken Bread ($1.80/$2.50). They also sell sponge cakes and other savoury snacks! Do give them a call to reserve your goodies as they tend to run out early in the day.
Check out our full review of Thai Baang!
Address: 809 French Road, #01-41, Kitchener Complex, Singapore 200809
Opening hours: Mon-Fri 8:30am to 8:30pm, Sat 8:30am to 8pm, Sun 9am to 7:30pm
Tel: 9722 1213
Website
---
4. Lang Nuong Vietnam
---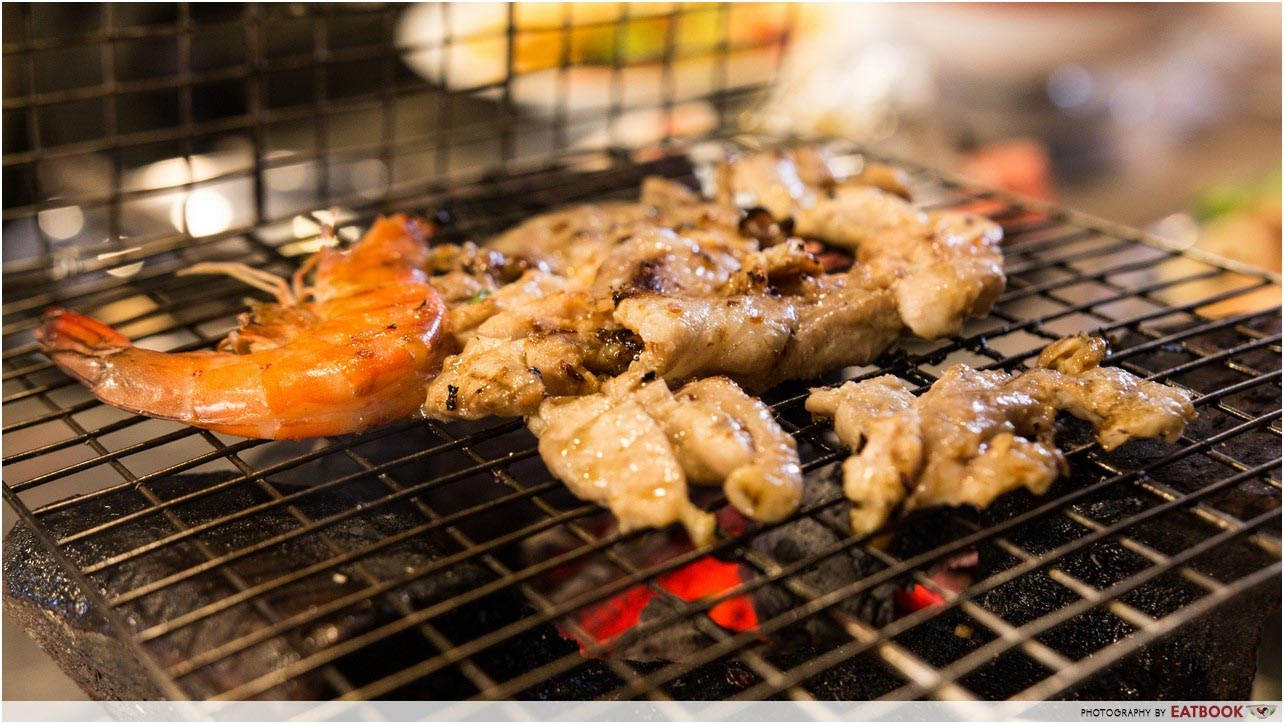 Entering Lang Nuong is like reliving my trip to Vietnam – a satisfying, nostalgic experience on a budget. With stools and metal tables resembling those on the streets of Vietnam, enjoy a Bo Kho Banh Mi ($6.90+) or a huge BBQ Platter for two ($39.90+). Grilled over charcoal in an old-fashioned clay stove, you would get your meat smoky and deliciously charred.
Check out our full review of Lang Nuong!
Address: 18 Foch Road, Singapore 209260
Opening hours: Daily 12pm to 11pm
Tel: 9235 3548
Website
---
5. 88 Hong Kong Roast Meat Specialist
---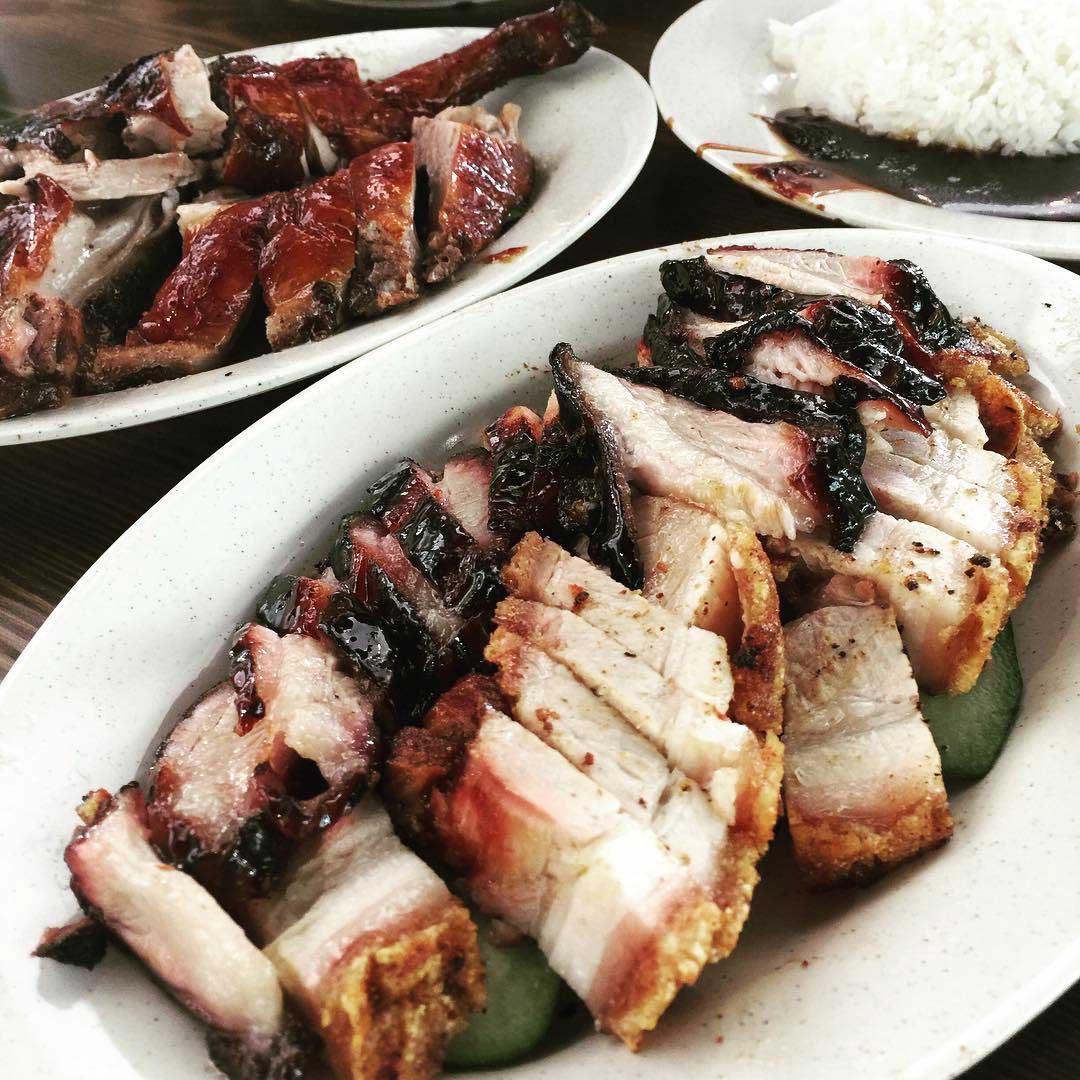 Image credit:@zach_okh
One of my colleagues swears by 88 Hong Kong Roast Meat Specialist. Their Char Siew and Roast Meat Rice ($4.50) is a duo meat combo that can't go wrong as your default order. The char siew is tender, with a sweet and savoury flavour at every bite. The roast pork has a crackling which doesn't soften even after leaving it out for a while. If, like me, you love your meat fatty, make sure to give them a try.
Address: 153 Tyrwhitt Road, Singapore 207566
Opening hours: varies, but usually 11am to 8pm daily
Tel: 8225 2495
---
6. Brotherbird Milk & Croissants
---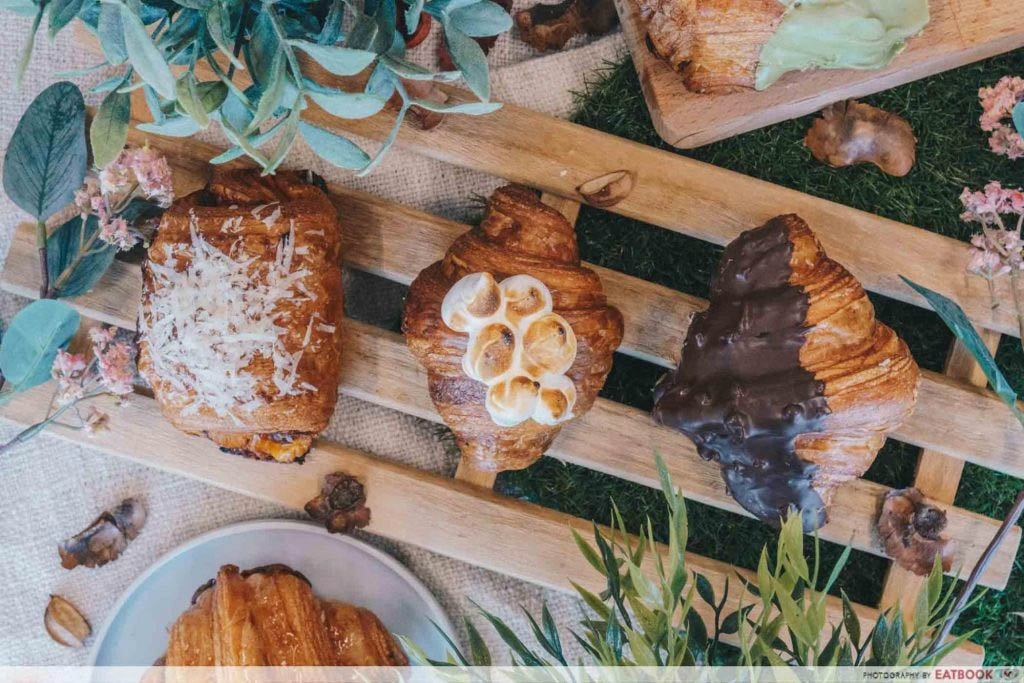 Brotherbird Milk & Croissants has created a new range of croissants that might just be the best evolution of the French pastry. The Original Mochi Croissant ($3) is simple yet delicious, but I urge you to get the Rocher Mochi Croissant ($5), Matcha Kit-Kat Mochi Croissant ($4), and Lemon Meringue Mochi Croissant ($4) as they come with fillings. There is also a savoury option – Ham & Cheddar Roll ($5) – for those without a sweet tooth.
Check out our full review of Brotherbird Milk & Croissants!
Address: 114 Lavender Street, #01-05, CT Hub 2, Singapore 338729
Opening hours: Wed-Mon 12pm to 5pm or until everything is sold out
Tel: 9296 4997
Website
---
7. Simple.簡
---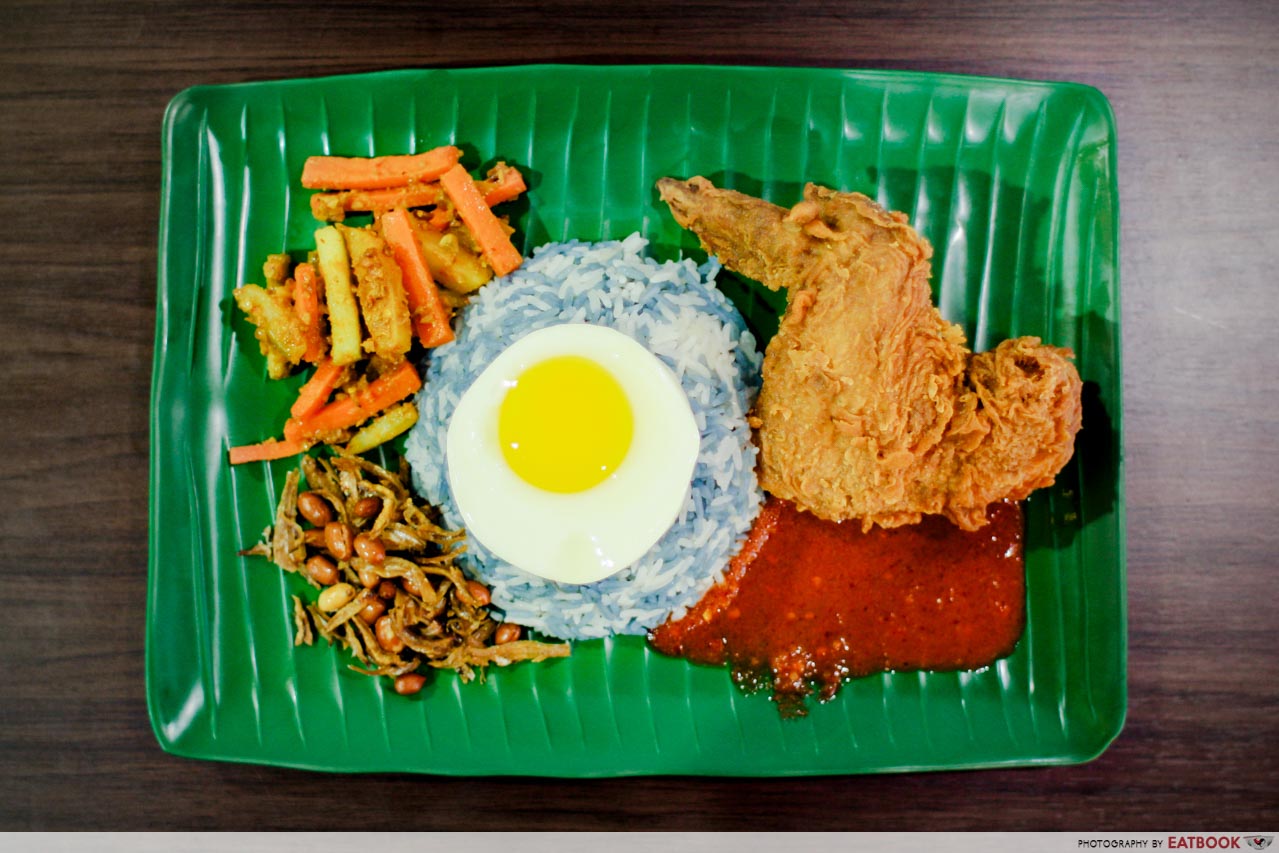 Located in the same area as Brotherbird is Simple.簡. Formerly known as Jia Xiang Nasi Lemak, the stall is headed by new generation hawkers. A plate of blue and white rice, with a chicken wing, sunny side up, achar, sambal sauce, peanuts and anchovies only sets you back $3. If you're here on Tuesdays and Saturdays, you can try their Rendang Chicken at $3 as well.
Address: 114 Lavender Street, #01-08/09, CT Hub 2, Singapore 338729
Opening hours: Mon-Fri 9am to 3pm, Sat 11am to 4pm
Tel: 9889 3466
Website
---
Cheap and good Lavender eats
---
Lavender is an enclave of hidden but good eats. Experience adventurous and unique dishes in the heart of this hip neighbourhood. Even when you're not in the area, drop by with friend or family with this list of places to try.
If you are looking for more good food around town, check out our list of Dhoby Ghaut and Orchard food gems.