---
Macpherson food gems to fuel up with during the work week
---
The area around Macpherson station is mostly made up of industrial warehouses or office spaces. However, there is a surprisingly wide variety of food available here. Hawker fare, hipster cafes and even an organic bakery is within reach for you to get yummy snacks to munch on in the office. The food places listed below are either within walking distance or a short bus ride away from the station, so don't worry, you won't have to sweat your face off during lunch time.
---
1. Hippo Family Restaurant

---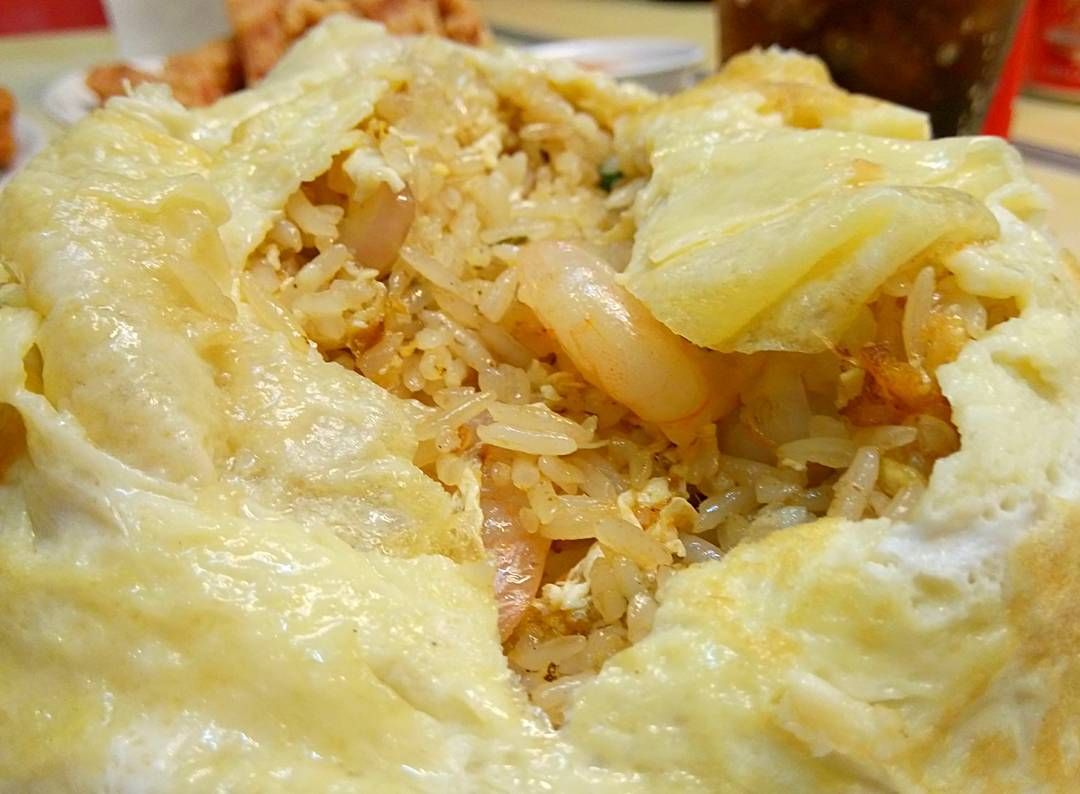 Image credit: @jrabellavito
Hippo Family Restaurant is an apt option for large group gatherings. They have an extensive menu that would not leave any picky eater out of the fun. What is great about this place is their affordability, and taste is definitely not compromised. A must-try would be their aromatic har cheong gai ($6.50) that comes in seven crispy and juicy pieces. The Omelette Fried Rice ($4.50) served here also is commendable. Wrapped in a delicate layer of egg, the rice underneath is kept warm and moist, with a breath of the wok. Sambal Fried Rice ($3.50) is another way of having their fried rice, just doused with a magical chilli concoction that brings life and romanticises this simple Chinese staple.
Address: 72 Circuit Road, #01-13, Singapore 370072
Opening hours: Daily 10am to 9pm
Tel: 6844 2770
---
2. Tai Seng Fish Soup
---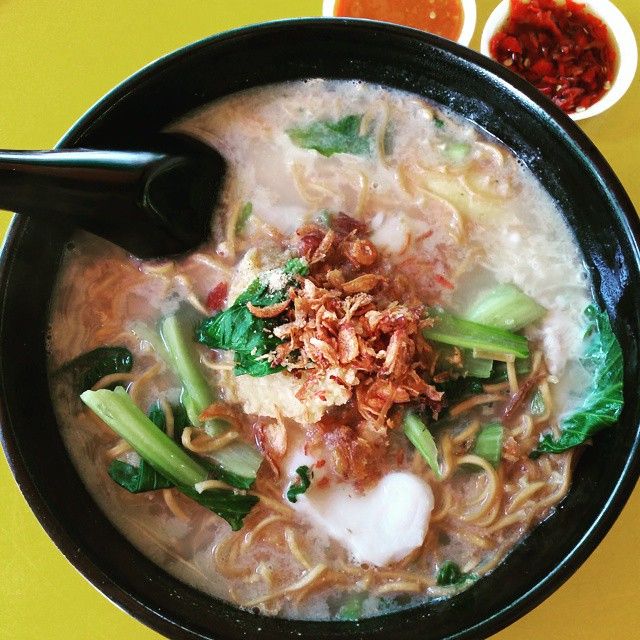 Image credit: @cla_13
Dubbed one of the best places to get your fish soup craving fixed, Tai Seng Fish Soup truly is not to be trifled with. Their regular bowl will set you back $4.50. They use such thick and fresh, quality batang fish slices. Their broth is also less clear than usual, probably due to the boiling of bones for hours on end. This is about as deep and rich as a fish soup can be. I recommend opting for ee mee as the choice of noodles; the mild fragrance of the noodles balances the clean taste of the broth, while the added bits of fried sole fish and ikan bilis provide a kick of saltiness to the entire dish.
Address: 3024 Ubi Road 3, #01-99, Singapore 408652
Opening hours: Mon-Sat 9:30am to 3:30pm
Tel: 9878 0817
---
3. Knots Cafe and Living
---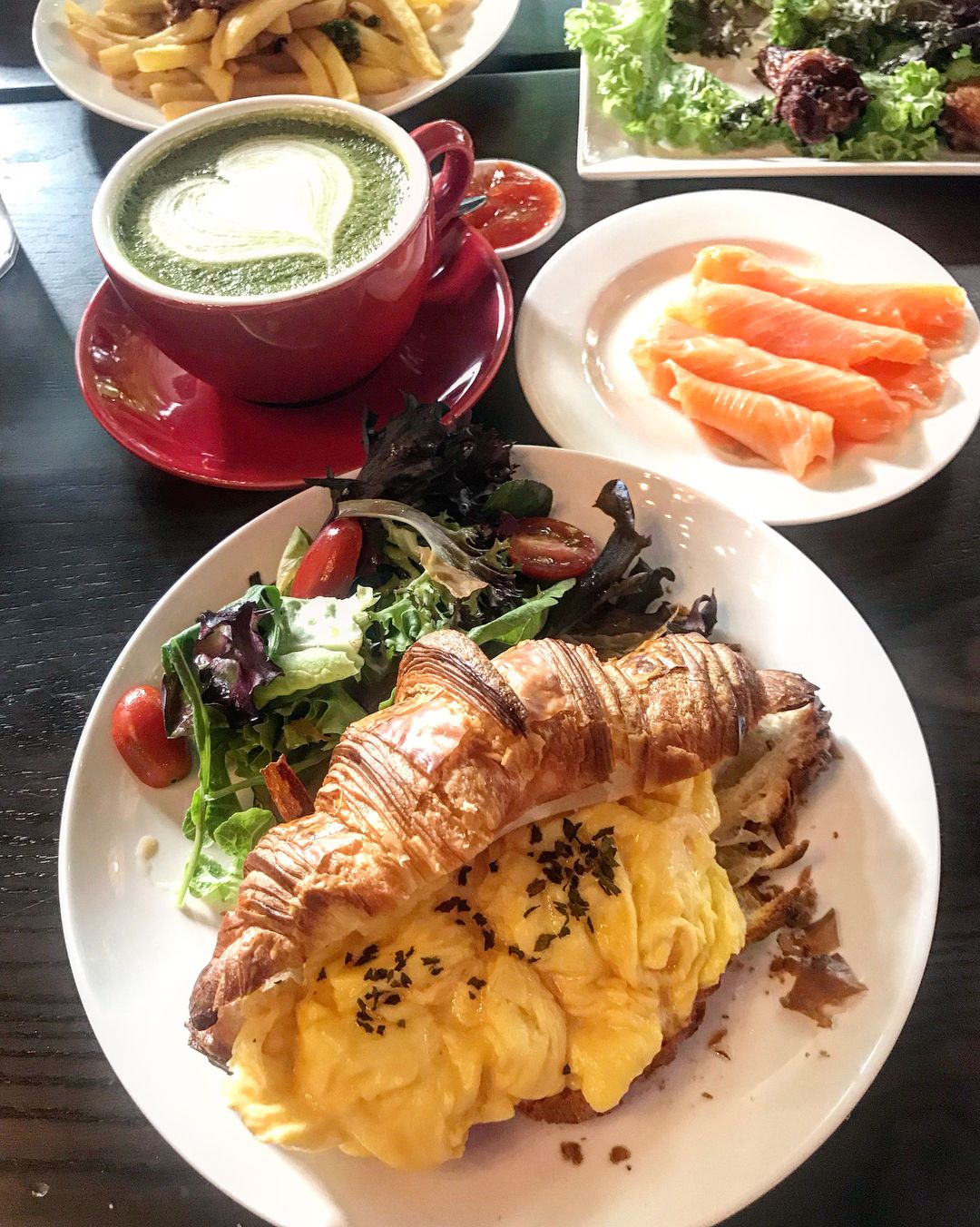 Image credit: @daphelle
Knots Cafe and Living offers food, flowers and furniture in a space that is painstakingly detailed – enough to make you feel like you have been transported to an industrial-style loft in New York City. Every corner of this cafe is #aesthetic. They have an extensive menu, and the best thing is that brunch is served all day! As you think of your future apartment goals, enjoy a Truffle Eggs Croissant ($11.50+) with a cup of Salted Caramel Latte ($6.50+) or Dirty Chai Latte ($6.50+).
Address: 160 Paya Lebar Road, #01-07, Singapore 409022
Opening hours: Mon 10am to 6pm, Tue-Thur 9am to 9pm, Fri-Sun 9am to 10pm
Tel: 6817 0383
Website
Menu
---
4. Kay Lee Roast Meat Joint
---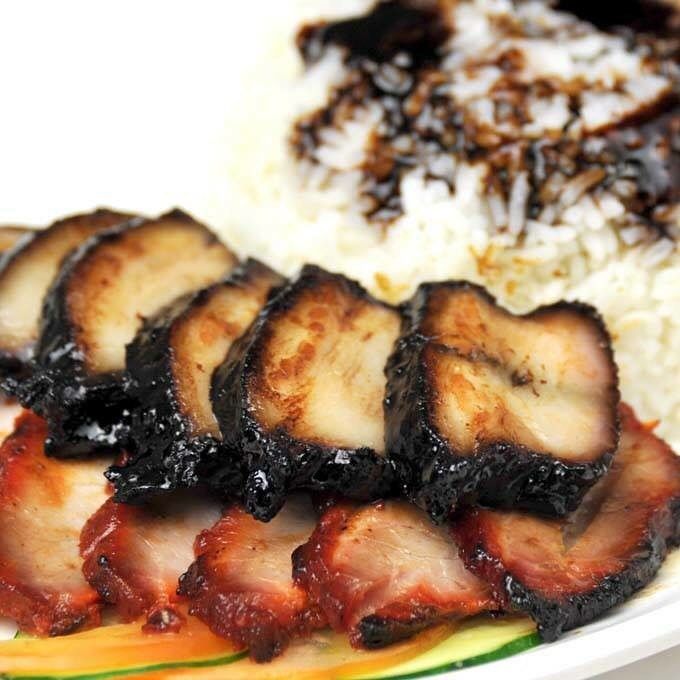 Image credit: @kayleeroastmeatjoint
The char siew rice ($4) at Kay Lee Roast Meat Joint intrigued me when I first saw it. Every thick piece has a dark – almost black – and glossy crust surrounding the white part of the meat. The colour contrast makes it even more appetising. When you take a mouthful, the first sensation is the smooth and caramelised glaze coating your taste buds, then you are into succulent, juicy meat. Subtle smokey and honeyed flavours were apparent in each bite. They offer regular red char siew as well. But why take that when there is the other?
Check out these char siew rice worth queuing up for!
Address: 31 Ubi Road 1, #01-06, Singapore 408694
Opening hours: Mon-Fri 11am to 5pm
Tel: 6594 2203
Website
---
5. Yan Chuan Roaster
---

Image credit: @anthonymummumm
Yan Chuan Roaster is the first place I would think of whenever there is a gathering with relatives coming to plan. The stall offers not only value for money, but also good quality roast meats. A family-favourite would be their Whole Roasted Duck ($16). Each bite into the moist duck meat will engulf your taste buds in the aroma of its spiced marinade. As it generously gives up its aromatic essences, the skin also provides a light crisp in contrast to the juicy fat under it. Truly a hit with both the young and old.
Address: 3020 Ubi Avenue 2, #01-111/113, Kampong Ubi Industrial Estate, Singapore 408896
Opening hours: Sun-Tue 9am to 6pm
Tel: 6747 2623
---
6. Victor Veggie
---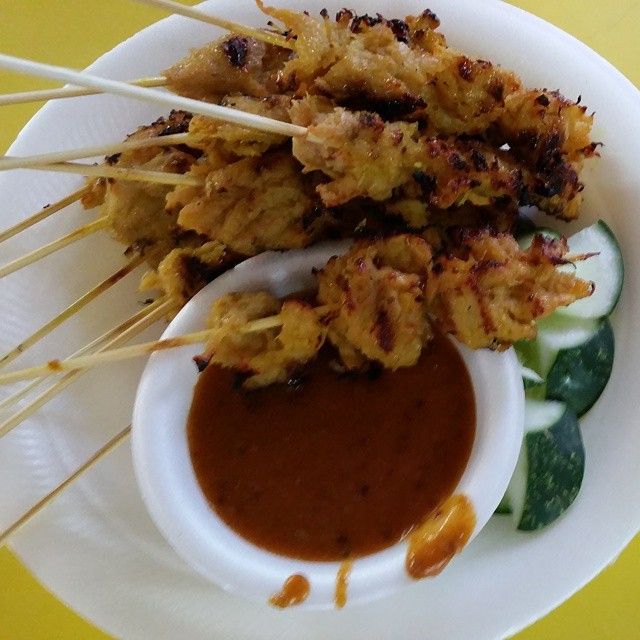 Image credit: @wailek
Ever heard of vegetarian satay? They serve it here at Victor Veggie, probably the only vegetarian satay sold in Singapore. At only 80 cents each, this stick of mock meat looks suspiciously similar to any other satay. It holds the same charred grill lines and has the usual peanut sauce as an accompaniment. The satay is a treat: it's savoury and surprisingly tender, considering it's a mock meat. The peanut sauce has both a hint of heat and that nutty sweetness. Both together gives this dish a deeper and warmer taste.
Check out these affordable vegetarian restaurants with mains below $10!
Address: 79A Circuit Road, #01-92, Singapore 370079
Opening hours: Tue-Sun 4pm to 12am
Tel: 9002 5986
---
7. Alfero Gelato
---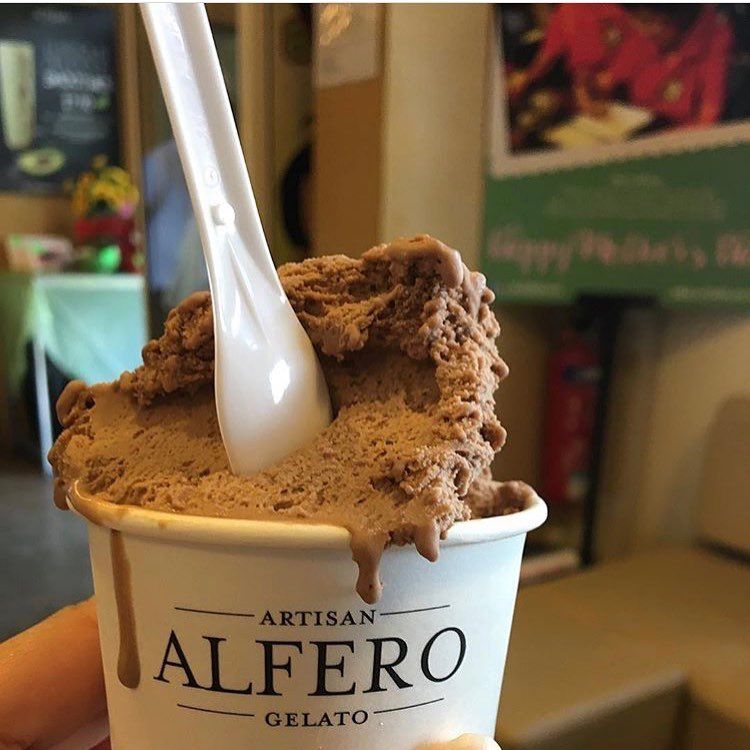 Image credit: @alferogelato
I remember when I tried my first pistachio gelato at Alfero Gelato years ago; it blew my mind. The gelato tasted completely unlike the medicinal taste I once tried at an international franchise ice-cream shop. It was smooth yet robust, mild yet fragrant. There is a depth to the milky base that complements the low tones of pistachio nuts. Impressed, I ordered another serving of Bacio, which consists of milk, hazelnut, and chocolate churned and married into the gelato. At $4.50 a scoop, Alfero Gelato has since been one of my go-to places for sweet treats.
Address: 81 Macpherson Lane, #01-37, Singapore 360081
Opening hours: Tue-Sun 12pm to 9pm
Tel: 6848 4269
Website
---
8. Bud Of Joy
---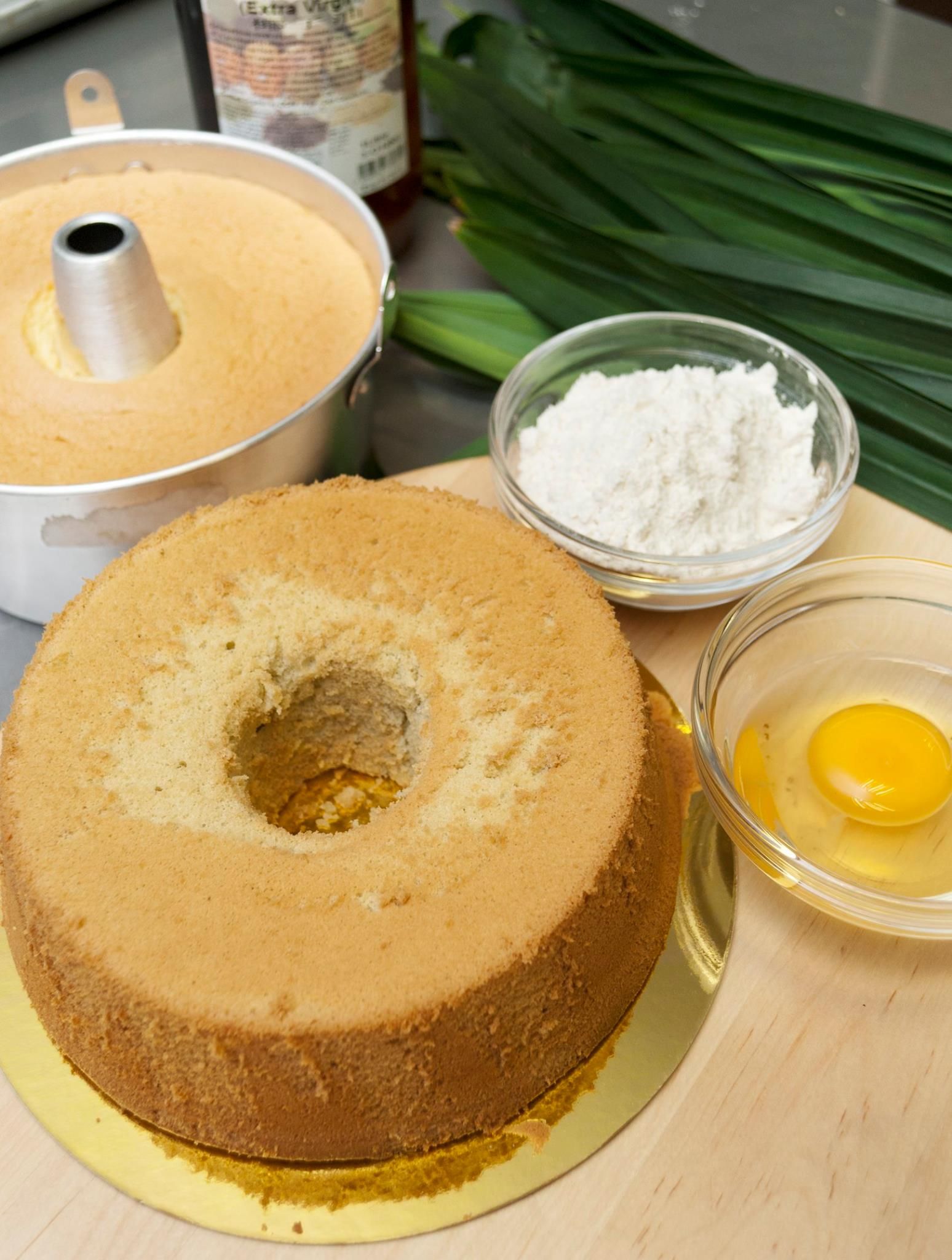 Image credit: Bud of Joy's Facebook page
Bud of Joy is an interesting food joint that sells organic baked goods made with ingredients that are good for you. They are famous for their whole Pandan Chiffon Cake ($16). It is so fluffy and airy that every bite feels like you have just taken a munch from a cloud. It also generously gives up an aromatic pandan essence with each mouthful. Being right outside Exit D of the station makes it even more inviting to grab a bite before heading back to office.
Address: 71 Circuit Road, #01-31, Singapore 370071
Opening hours: Tue-Sat 11am to 6pm
Tel: 6748 7687
Website
---
9. D'Pastry
---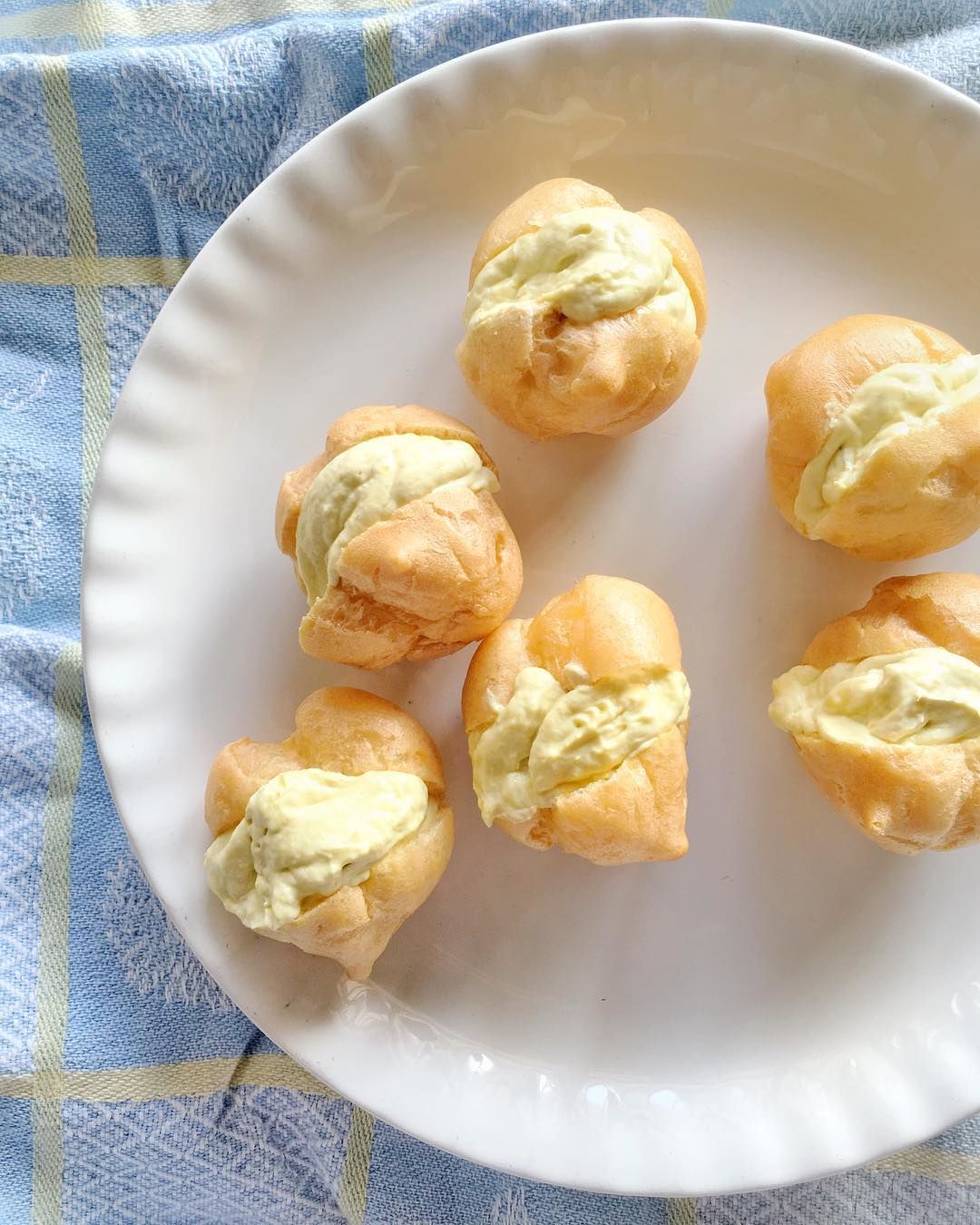 Image credit: @dojoeats
Only a handful of neighbourhood bakeries are able to churn out quality durian pastries good enough to rival the bigger brands Singaporeans are oh-so-familiar with. D'Pastry is one of these hidden neighbourhood gems. Their durian puffs ($5.50 for six pieces) are bite-sized choux pastries filled with legit gao gao durian mousse. Their durian crepes ($2.80) are practically the only pastry I feel have the best durian-to-flour ratio. Between the sheet of crepe is a generous serving of durian mousse with a layer of sponge cake.
Check out these durian desserts that cost less than $12!
Address: 3020 Ubi Ave 2, Singapore 408896
Opening hours: Fri 8:30am to 5pm, Sat 9am to 4pm, Sun 9am to 4pm
Tel: 6742 7168
---
Lunchtime choices are bountiful here at Macpherson
---
Unlike those working in town or the CBD, office workers in this area are blessed with cheap food gems for lunch. The after-lunch indulgence temptation is also strong here. Armed with this list of choices, now you can't say that working here is too ulu anymore. For more eateries around the nearby Mattar MRT Station, check out these Mattar food options as well.
---
Featured image adapted from Instagram user @daphelle's post.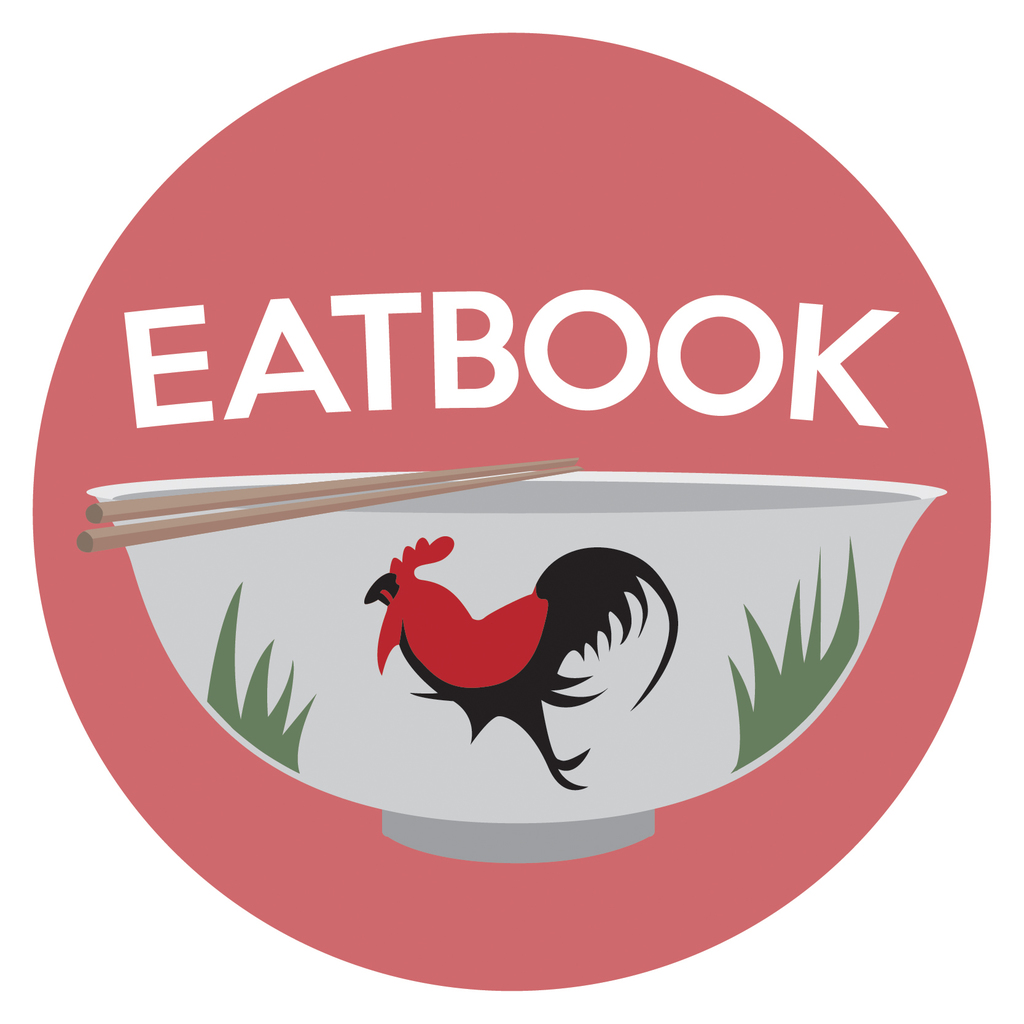 Drop us your email so you won't miss the latest news.