---
Mattar food gems for the Easties
---
Mattar may be considered an unknown territory to some, but you can find many hidden food gems or common favourites with a unique twist here. Have you ever had legit crabmeat incorporated into your wanton mee? Ever had kway chap with a starchy gravy instead of the usual light soup? For true foodies, the time taken to travel down to this area would be worth it. The places here are either within walking distance or a short bus ride away from Mattar MRT Station, so it's time to check out the Downtown Line if you haven't already!
---
1. Crabmeat Wonton Mee

---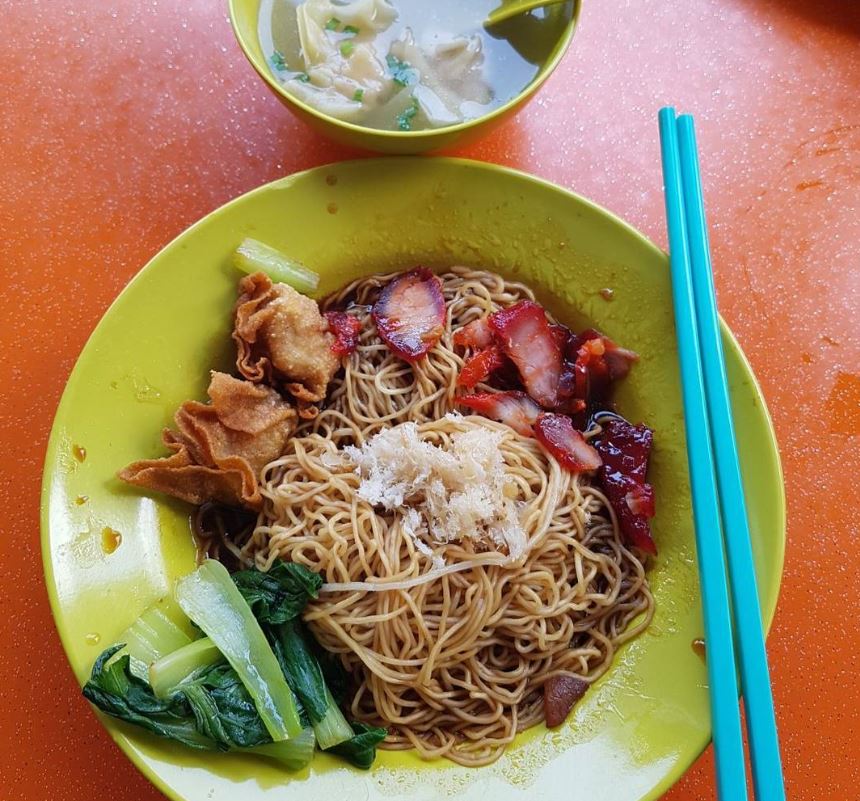 Image credit: @miketanhp
Crabmeat Wonton Mee does an Asian surf and turf. Their house-made wonton features a mix of minced pork and crabmeat, making them less firm than the usual ones. No, I'm not talking about the fake crabmeat we love to dunk into our steamboats. I'm talking about the legit, fluffy shreds of meat painfully extracted from the delicious crustacean. Their dumplings also have diced water chestnuts that brings a light crunch to the otherwise soft filling. At $4 for this concoction of saucy egg noodles, char siew, crispy fried wonton, crabmeat, and a bowl of soup with silky smooth wonton, I would definitely make my way down to Mattar for it.
Address: 560 MacPherson Road, Singapore 368233
Opening hours: Mon-Sat 7am to 6pm
Tel: 8119 9022
Website
---
2. Quan Lai Kway Chap
---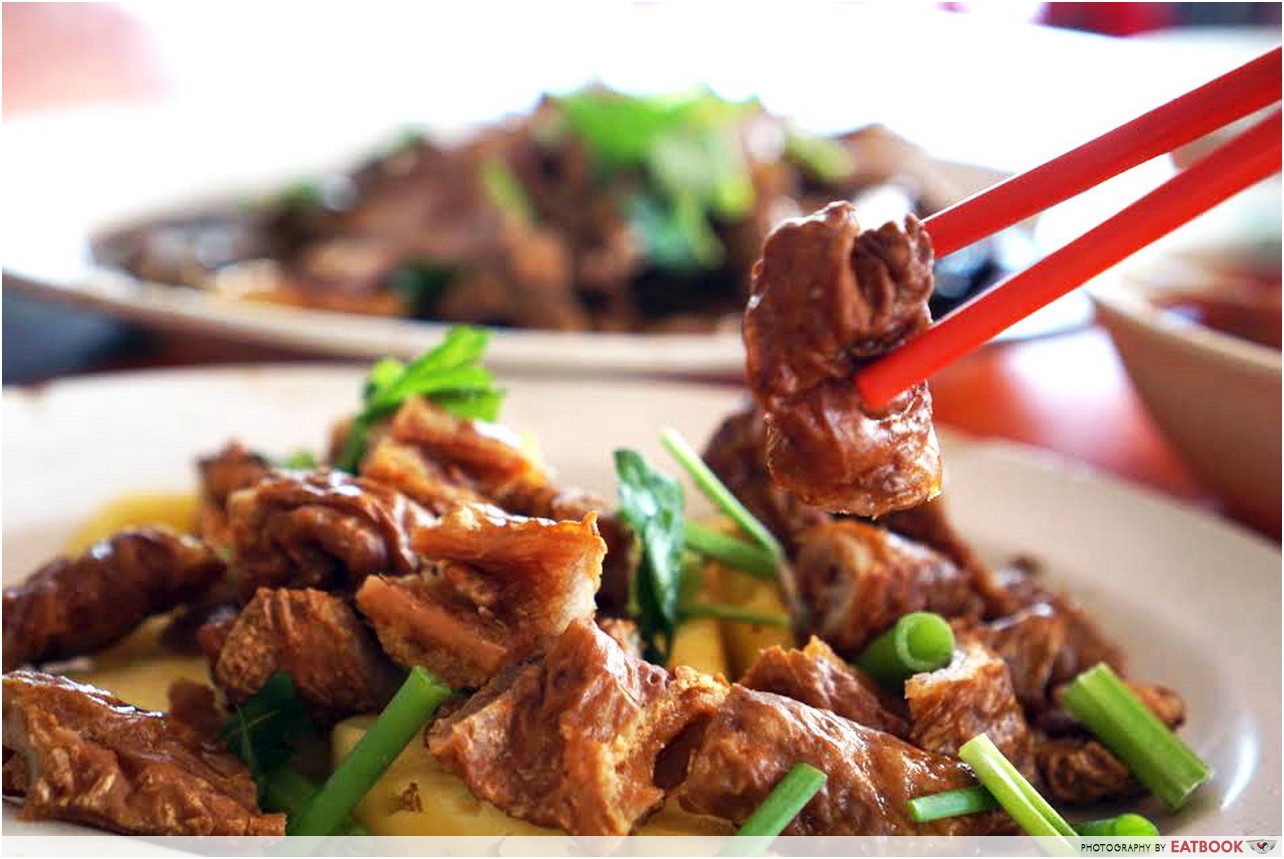 If you are a fan of kway chap you need to try the one at this long-running stall, Quan Lai Kway Chap. The chap here is of a thicker consistency and holds a more herbal taste than usual. Another dish to try at this stall would be deep-fried large intestines. They are crunchy on the outside and chewy on the inside. This juxtaposition of textures makes the fried intestines even tastier. Pineapples are also in the mix, providing surprising bursts of sweetness.
Fans of kway chap, check out our guide to kway chap and organ soup!
Address: 560 Macpherson Road, Singapore 368233
Opening hours: Daily 8am to 12:30am
Tel: 6744 1252
---
3. 136 Hong Kong Street Fish Head Steamboat
---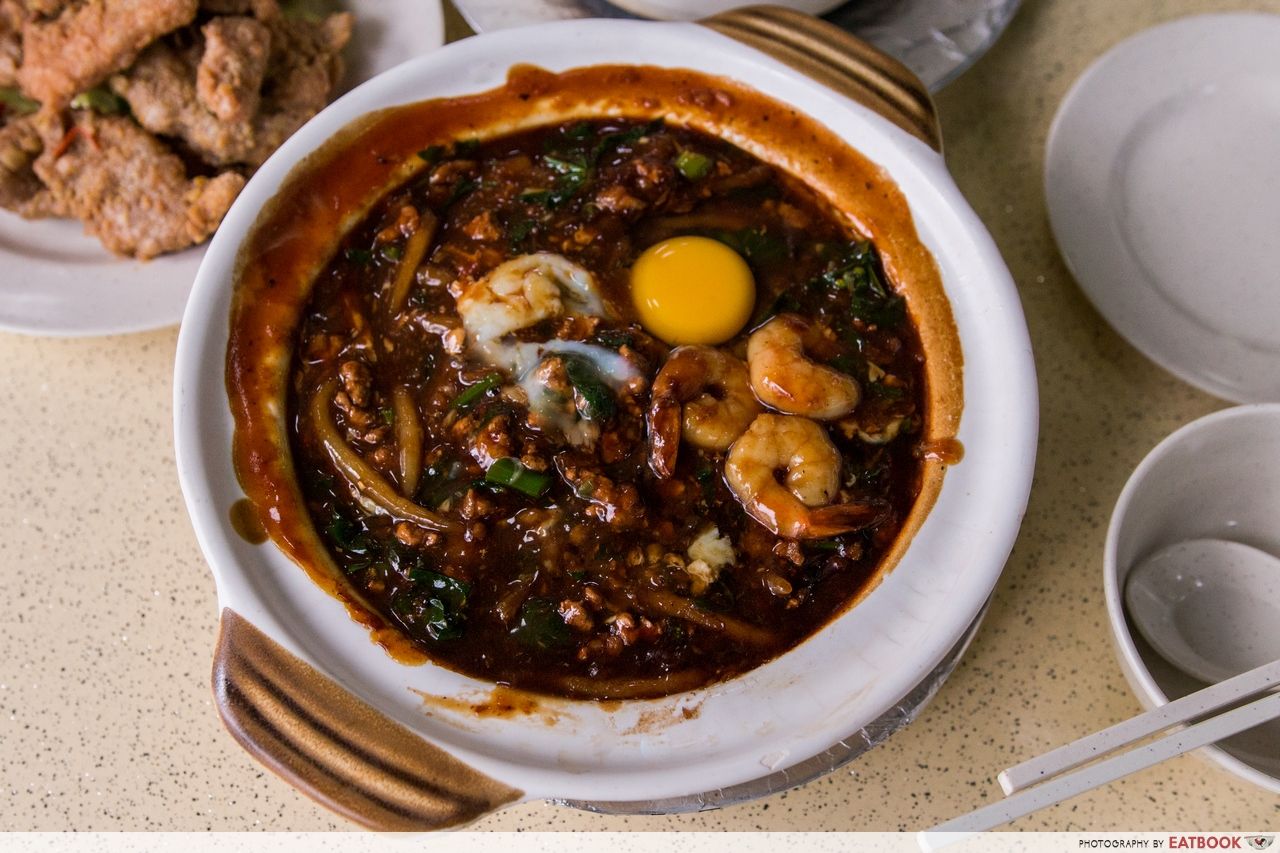 136 Hong Kong Street Fish Head Steamboat is the place to go for some uncommon and exceptionally good noodle dishes. Special Claypot Braised 'Mi Tai Ba' ($5) comes in a claypot filled to the brim with mouse tail bee hoon swimming in a starchy, dark gravy. A bright yellow egg is also added on top. You can break it and make the gravy even more savoury, or leave it and watch some #eggporn happen as it bubbles in the heat. Their Boss Bee Hoon ($8) is another messy pot of goodness. Each spoonful of this claypot prawn bee hoon is so tasty that it is as if each bee hoon strand has soaked up the rich, scrumptious sauce.
Check out our full review of 136 Hong Kong Street Fish Head Steamboat!
Address: Blk 1 Upper Aljunied Lane, #01-02, Singapore 310019
Opening hours: Sun-Fri 10:30am to 2:30pm, 5pm to 11:30pm and Sat 4:30pm to 11pm
Tel: 6285 1017
Website
---
4. CCK190 Wanton Mee
---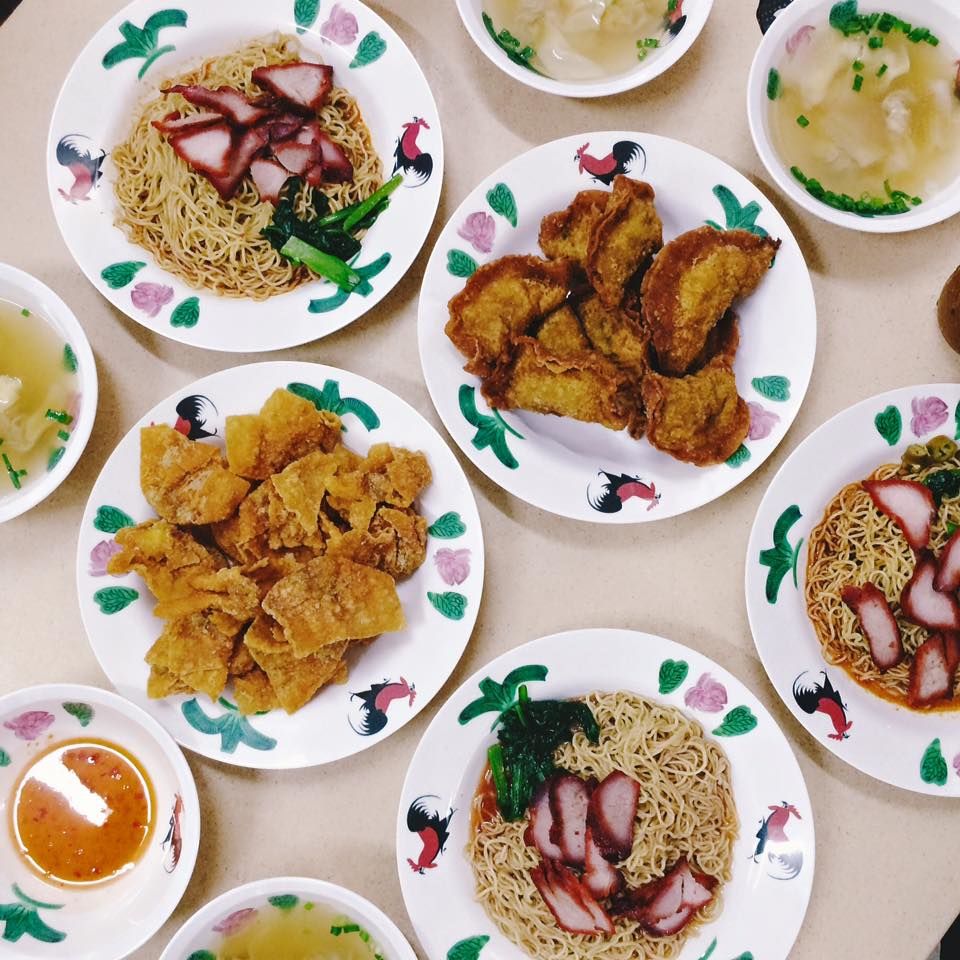 Image credit: CCK190 Wanton Mee
Just like Crabmeat Wonton Mee, CCK190 Wanton Mee adds seafood to their wonton. Each wonton is stuffed with a prawn, thus their huge size. The char siew slices are thick, moist, and glazed to mahogany red perfection. Upon tossing the noodles, you can see it turn from a pale yellow to a delicious brown from the sauce. Remember to get this wonton mee ($2.50) with their house-made chilli to further up the game.
Address: 89 Circuit Road, #01-110, Singapore 370089
Opening hours: Thur-Tue 6am to 2pm
Tel: 9452 1798
Website
---
5. Spicy Thai – Thai Cafe
---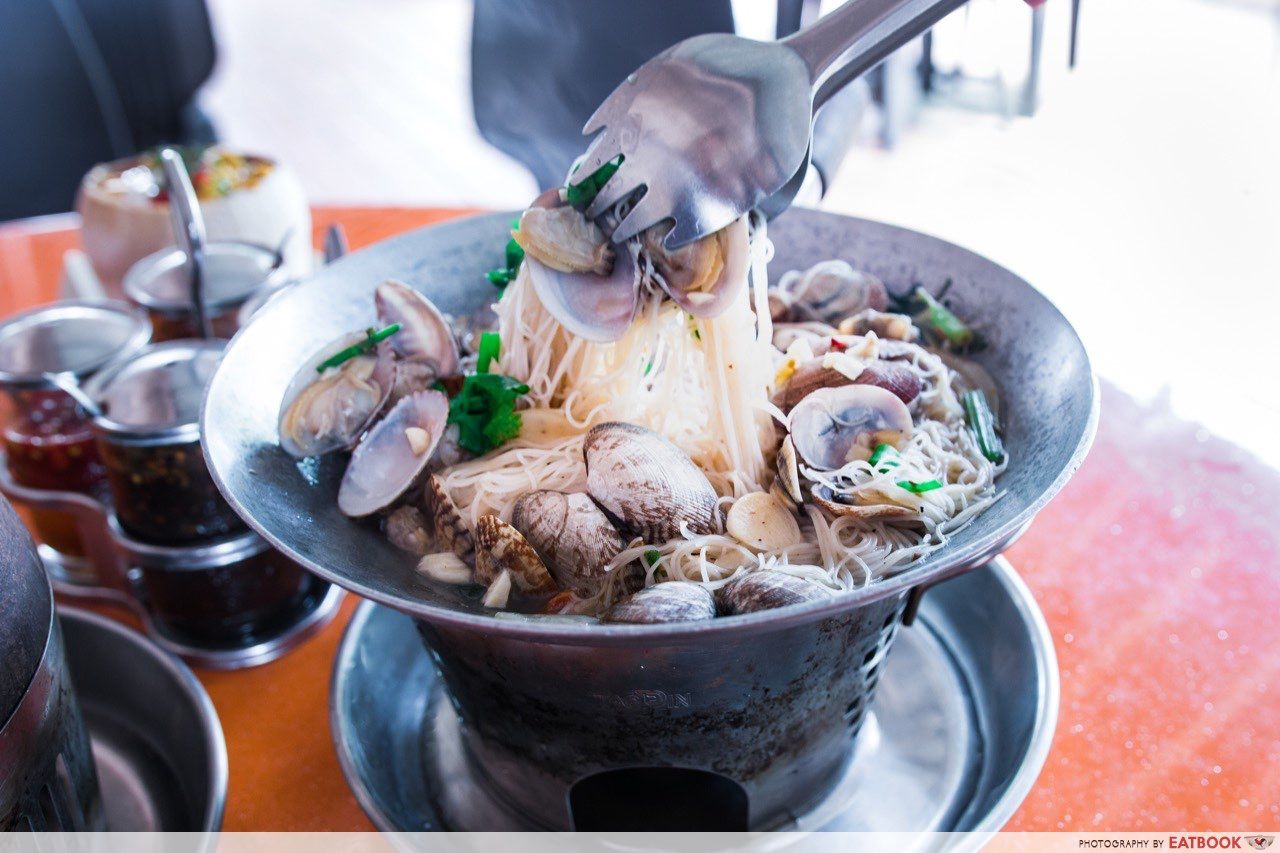 Spicy Thai – Thai Cafe is another quaint food stop under a HDB block. It probably deserves more credit than it gets. With a good selection of Northeastern Thai food, it is a great place to bring your family to or hold large group gatherings at. The lala beehoon ($18) is an excellent dish to share. The level of spiciness is just right as the sweetness of the clams helps to neutralise the heat. Another must-try is the BBQ Pork Neck ($12). Juicy, glazed, and grilled to perfection, these chunks of meat are sure-hits with everyone.
Check out our full review of Spicy Thai – Thai Cafe!
Address: 115 Aljunied Avenue 2, #01-35, Singapore 380115
Opening hours: Daily 11am to 12am
Tel: 6747 8558
Website
---
6. Soon Lee Lor Mee
---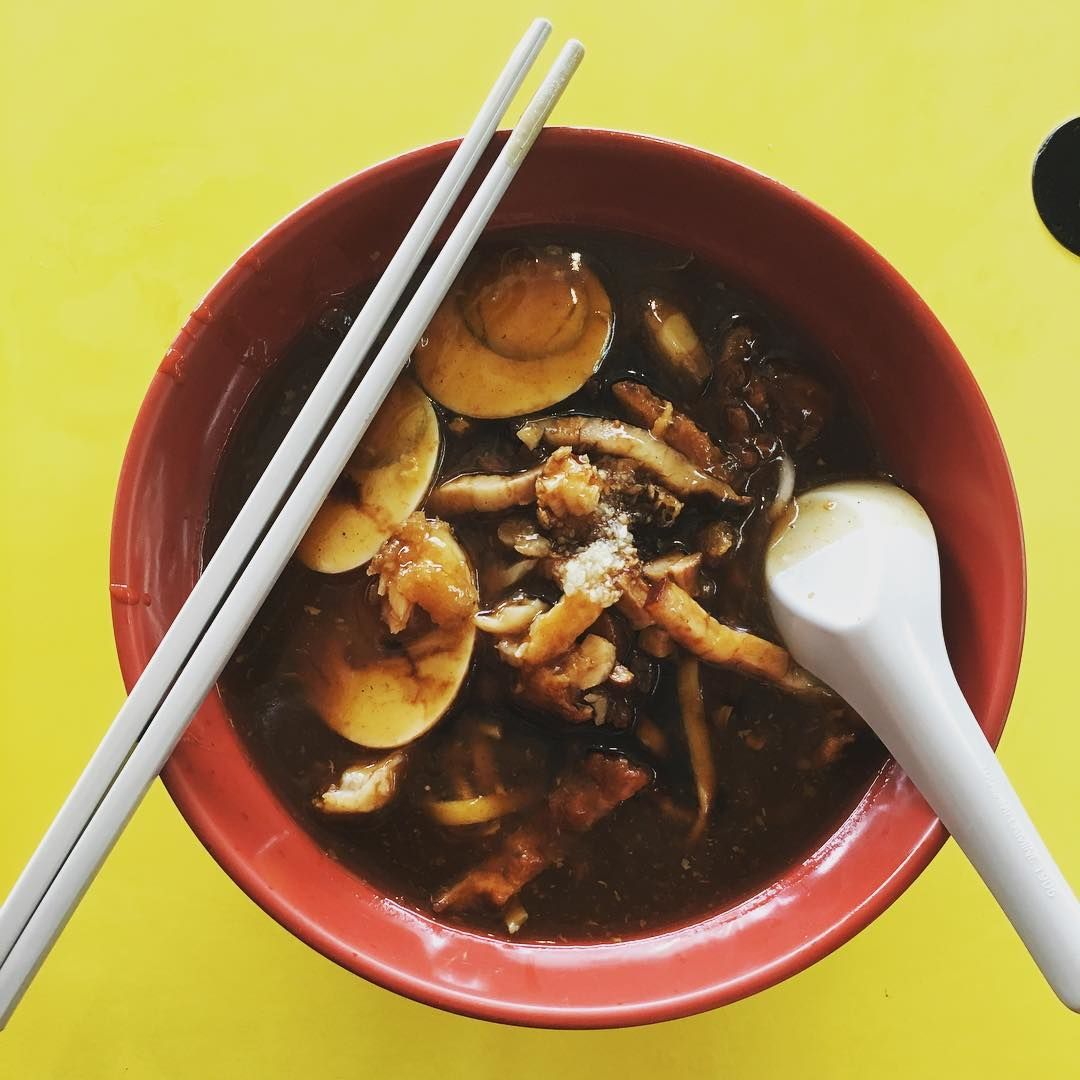 Image credit: @jakekch
Stalls selling good lor mee seem to always close before late risers like myself can even reach the front of the queue. Not for Soon Lee Lor Mee though, they have changed their opening hours to the later half of the day instead. Around since the 1970s, they still offer the exact, herbal-tasting bowl of lor mee ($3) till this day. Old-time customers rave about Soon Lee's fabulous combination of flavours — each bowl is doused with vinegar and a dollop of minced garlic.
Address: 79 Circuit Road, #01-07, Singapore 370079
Opening hours: Wed-Sun 12pm to 9pm
Tel: 9298 0115
Website
---
7. Hup Hup Mee Siam
---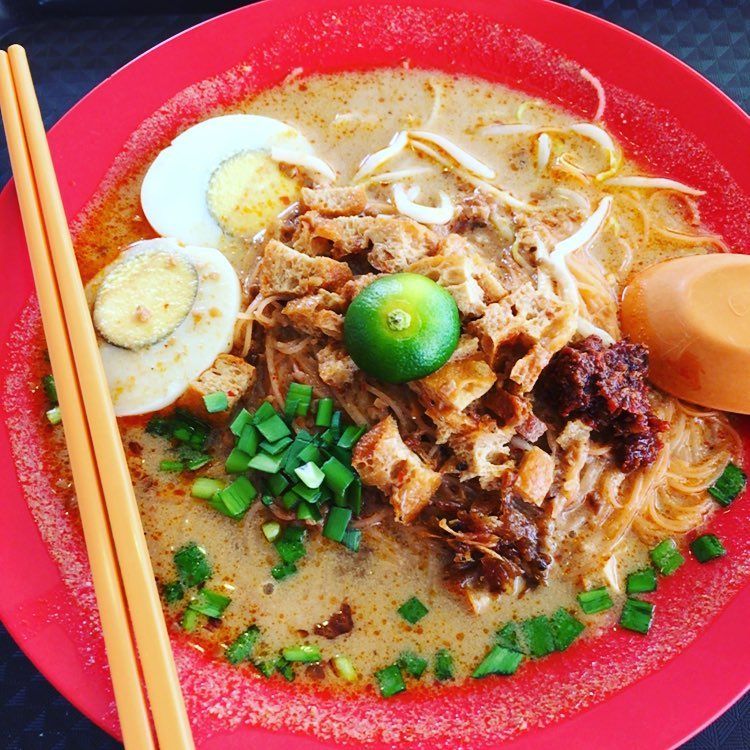 Image credit: @galvenlee
Good mee siam is often more elusive than other types of hawker food. It is less Instagrammable as it is such a simple fare. Thus, it is my duty to share about the one served at Hup Hup Mee Siam. The plate of mee siam immediately stood out to me when I first tasted it. The gravy here has a terrific agreement of flavours. Other than the usual hints of fermented soybeans, galangal, and tamarind in the tart yet sweet gravy, I tasted a hint of coconut milk as well. This addition truly sets it apart from other mee siam dishes I've had.
Address: 80 Circuit Road, #02-14, Singapore 370080
Opening hours: Daily 6am to 2pm
---
8. Yong Lai Fa Ji
---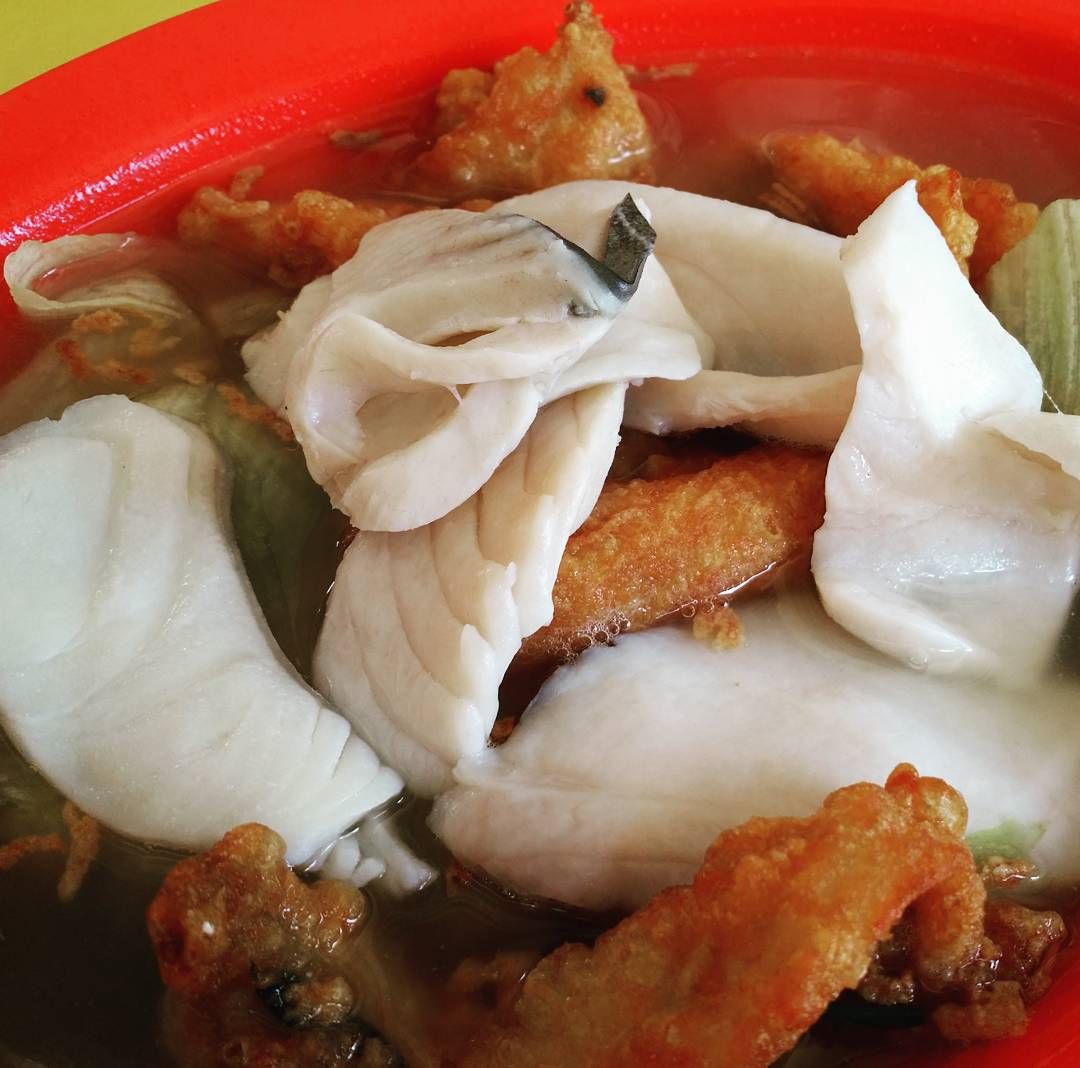 Image credit: @missylu
The fish soup offered at Yong Lai Fa Ji is a must-try. A combination of fish and chicken is used for the broth, making it light yet rich. The fish slices are sweet and fresh, and each piece holds a springy bite to it. The addition of little dried sole fish pieces in their fish soup ($3.50) turns an otherwise ordinary dish into something exceptional. If you are looking for something more flavourful, get the fish head soup ($5) which uses the sweeter, more fragrant, batang fish head.
Address: 79 Circuit Road, #01-66, Singapore 370079
Opening hours: Mon-Sat 5am to 9pm
---
9. Tian Seng Hokkien Mee
---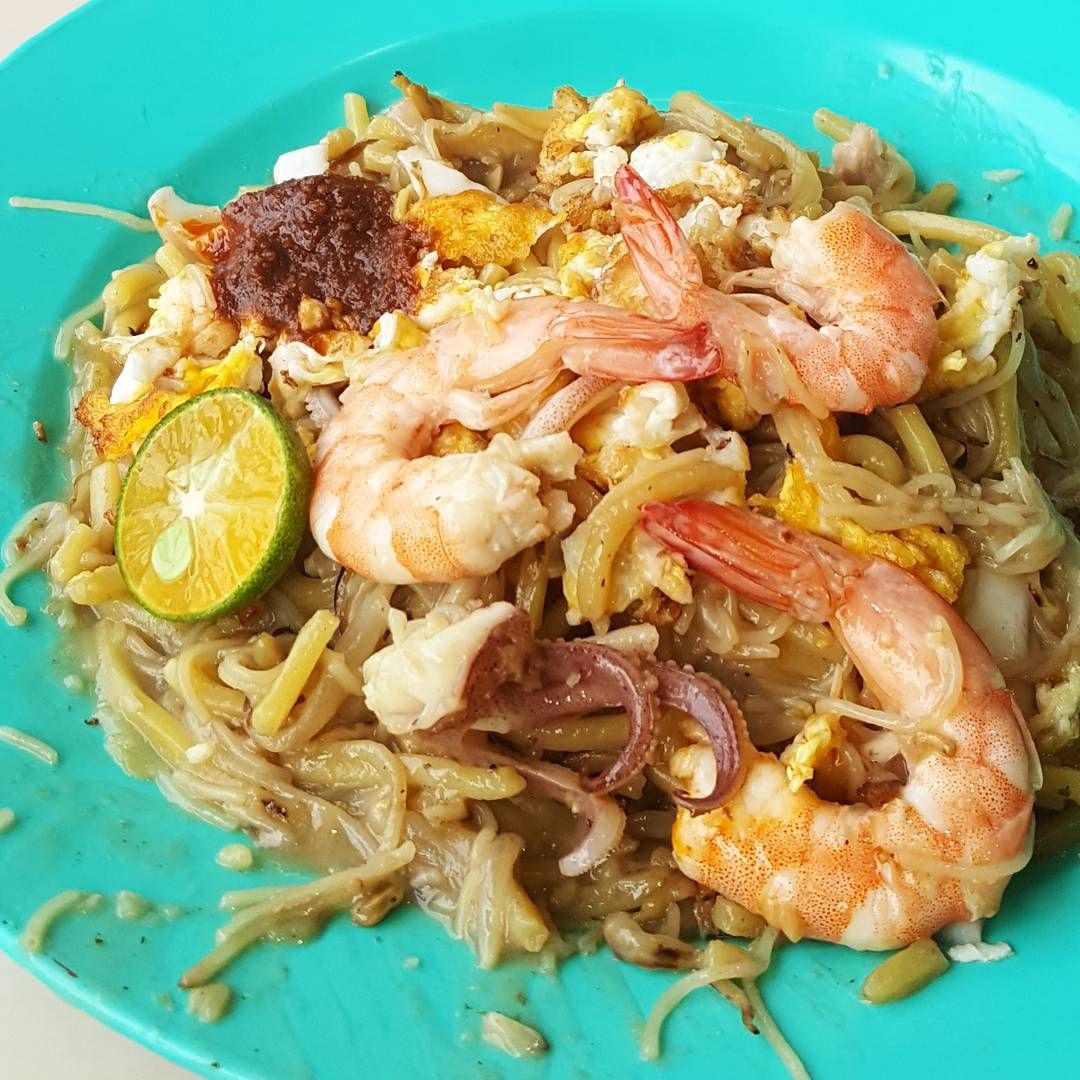 Image credit: @ilovefood.sg
The plate from Tian Seng Hokkien Mee looks relatively different from the usual Hokkien mee you get. The noodles have a hint of smoky taste to it as it has been touched by the 'breath of the wok'. They are also fried with pork lard, bringing the dish up another level on the umami scale. Each plate sets you back $3 for a portion I personally find too small. I suggest just getting the $5 one instead.
Address: 79 Circuit Road, #01-10, Singapore 370079
Opening hours: Mon-Sat 5am to 9pm
---
10. NOM Bistro & Bakery
---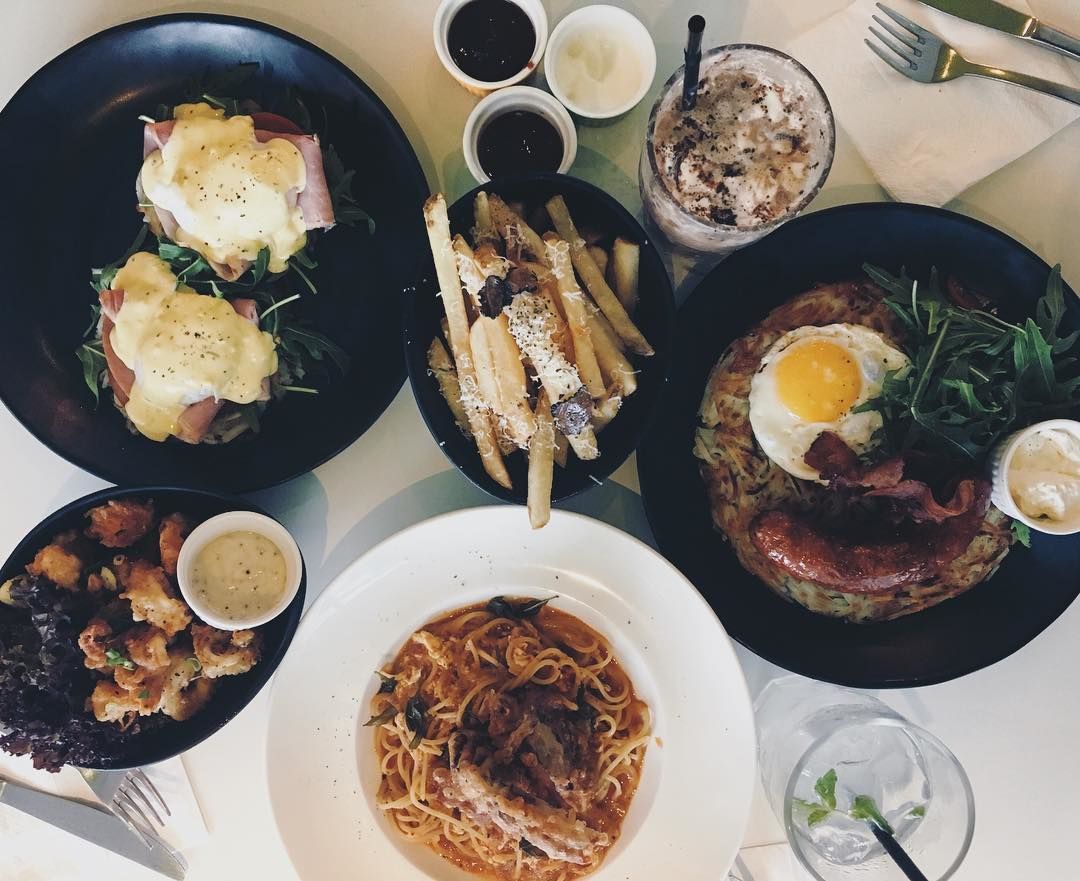 Image credit: @jolenejol
NOM Bistro & Bakery is the place to be for families or large gatherings, especially if you have young kids in tow. They boast an indoor area with the iconic dragon-shaped slide, toys, and books. They serve an extensive menu of hearty fare like breakfast rosti ($15.90), smoked duck aglio olio ($14.90), and Mr Krabbs ($17.90) — a burger with battered soft-shell crab, drizzled with a decadent salted egg yolk sauce, and sides. Rainbow-coloured desserts like rainbow sponge cake ($8.90) and rainbow cheesecake ($7.90) are also hits with the young and the young at heart.
Address: 400 Paya Lebar Way, Macpherson Community Club Level 1, Singapore 379131
Opening hours: Wed-Mon 11am to 11pm
Tel: 6747 3839
Website
---
Hidden in plain sight at Mattar
---
The stretch of food joints from 79 to 80 Circuit Road is famous for delicious treasures. But outside of it are also many unique and obscure food places that are waiting to be visited as well. For even more food near the area, check out Mr and Mrs Mohgan's crispy prata or Mermaid Steamboat's value-for-money pots.
---
Featured image adapted from Instagram user @miketanhp's post.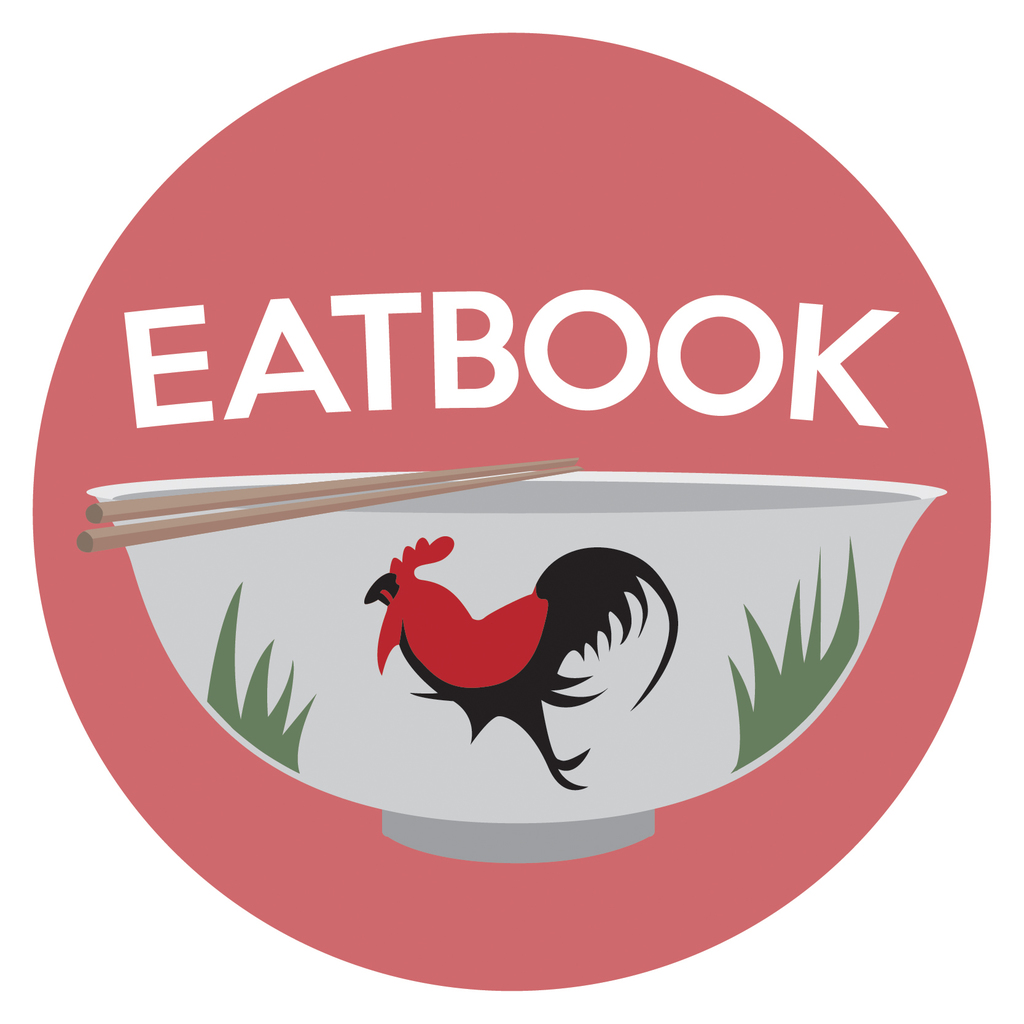 Drop us your email so you won't miss the latest news.