Fish & Fries is back at McDonald's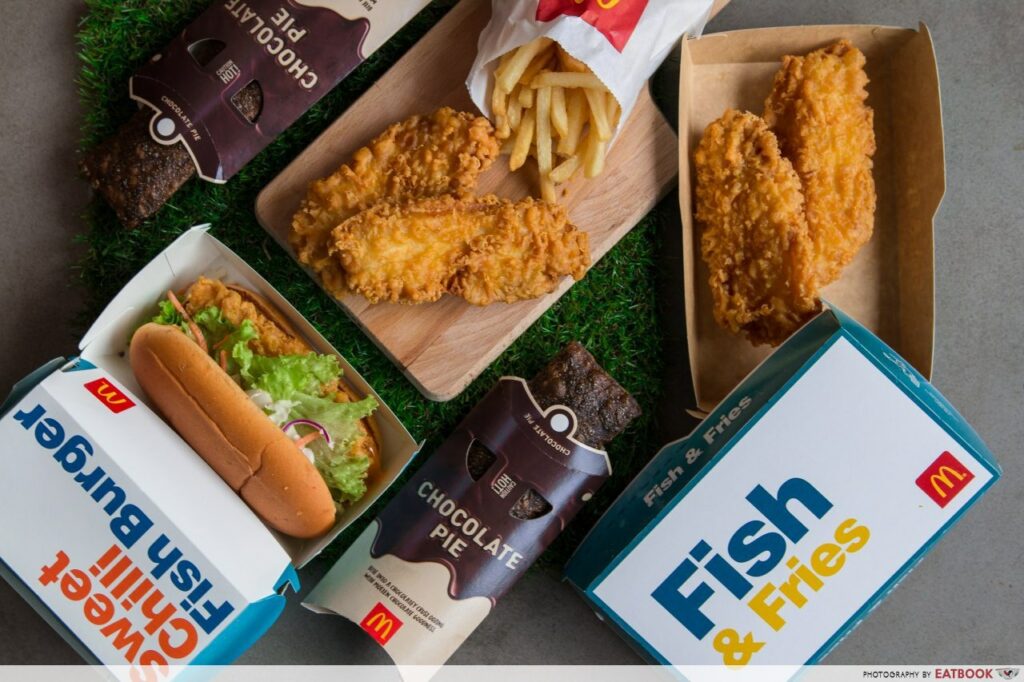 "Can't stop, won't stop" should be McDonald's tagline for the year. Following the return of McGriddles and Chocolate Pie this year are Fish & Fries as well as Sweet Chilli Fish Burger. These will return to all McDonald's outlets as well as McDelivery and GrabFood from 28 March 2019.
If you need a refresher, Fish & Fries is Macs' version of fish and chips. You can get it at $7.30 a la carte, or $8.20 with a drink. Each portion of the a la carte comes with two pieces of fried fish fillet and fries.
If you would rather have a burger over a portion of chippys, the Sweet Chilli Fish Burger is available at $6 a la carte and $7.80 as part of a meal. Each burger comes with a fried fish fillet – the same as the one in Fish & Fries – and sweet chilli mayo. The chilli provides a tangy punch to the crispy fish, making it one burger we wish would never leave the menu. One can only hope!
Every pescetarian out there is def' rejoicing over the return of these two items, as they no longer have to settle for good ol' Filet-O-Fish, which is the only fish dish on McDonald's everyday menu.
New to the menu this time is the Coffee Milk Tea Soft Serve. Just like the yuan yang drink from your favourite kopitiam, this new dessert combines both the flavours of coffee and milk tea. It comes in all the usual variations; you can get it on a cone at $1 or as a McFlurry with Oreo bits at $3.
We are unsure how this new sweet creation will fare, as we didn't really fancy McDonald's Thai Milk Tea Soft Serve, which reminded us of Mineshine Milk Tea.
All the items mentioned are while stocks last, so get your hands on them while you can!
McDonald's Thai Milk Tea Ice-Cream Is Now Available At Mac's Dessert Kiosks