Menbaka Fire Ramen will open at Orchard Cineleisure in April 2020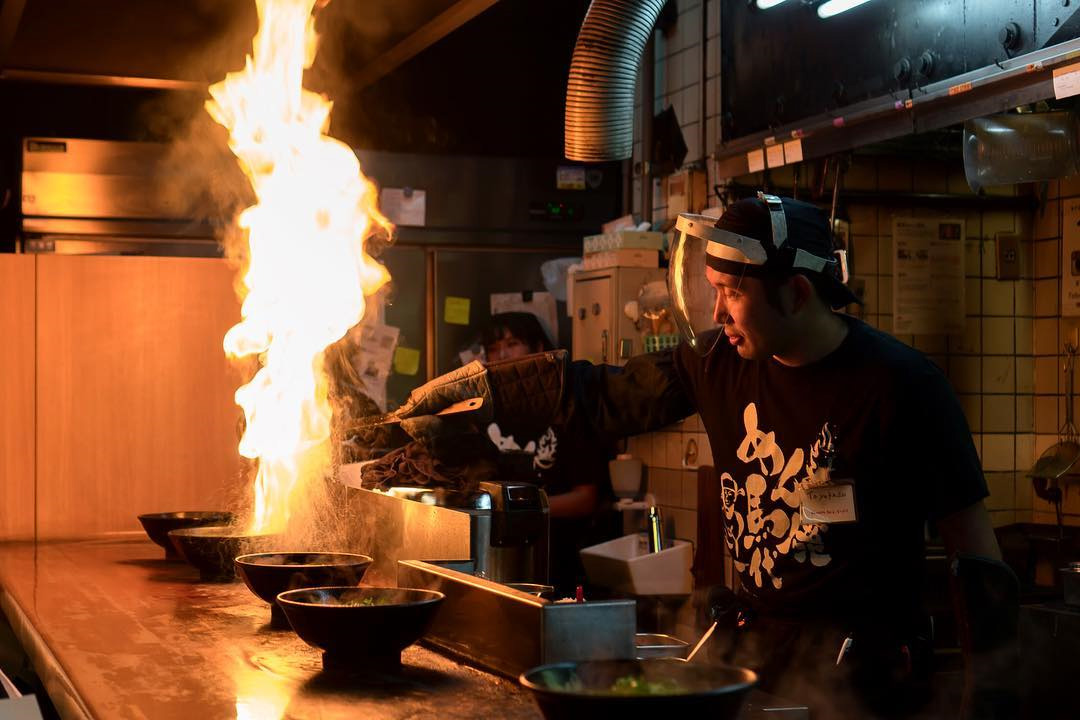 Image credit: @ges.ng
For thrill-seekers and adventurous diners, the famous Menbaka Fire Ramen from Kyoto is coming to our sunny shores in early April 2020. This exciting Japanese concept features ramen that bursts into majestic flames right in front of your eyes, and it's a far cry from the usual Japanese ramen places in Singapore.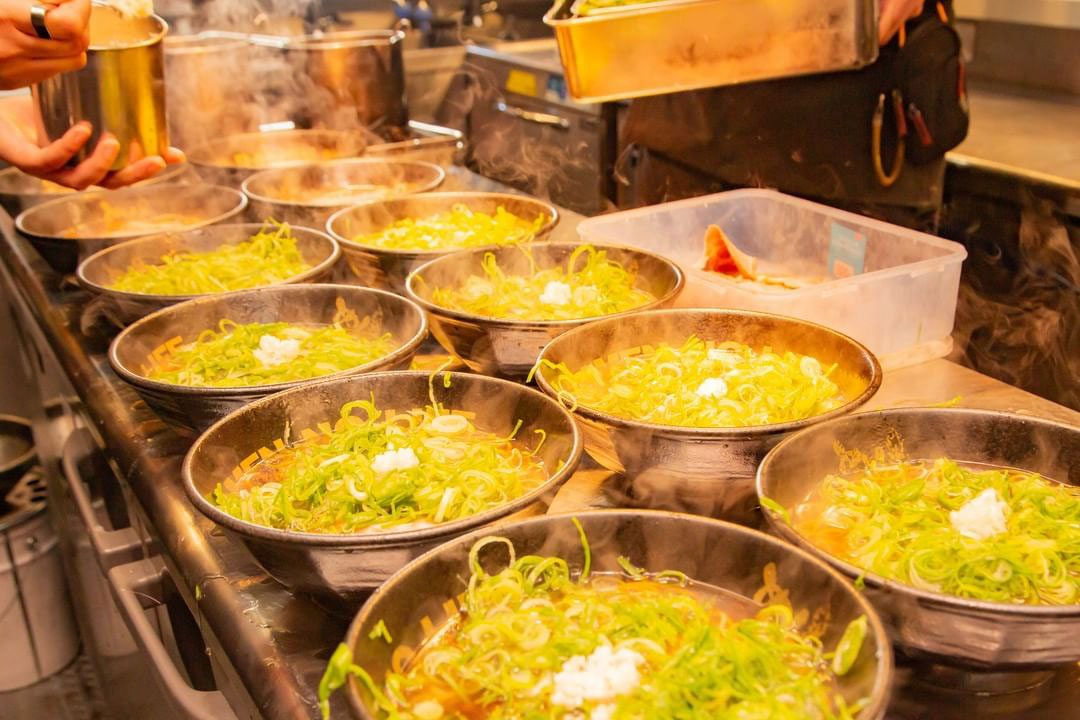 Image credit: @menbakaichidai
The breath-taking fires are not only for show. It actually serves an important purpose. Each bowl of ramen is topped with heaping portions of Kyoto-grown green onions, and when swiftly burned in scalding oil, the burst of fiery heat to the green onions give the broth a deeper and charred flavour.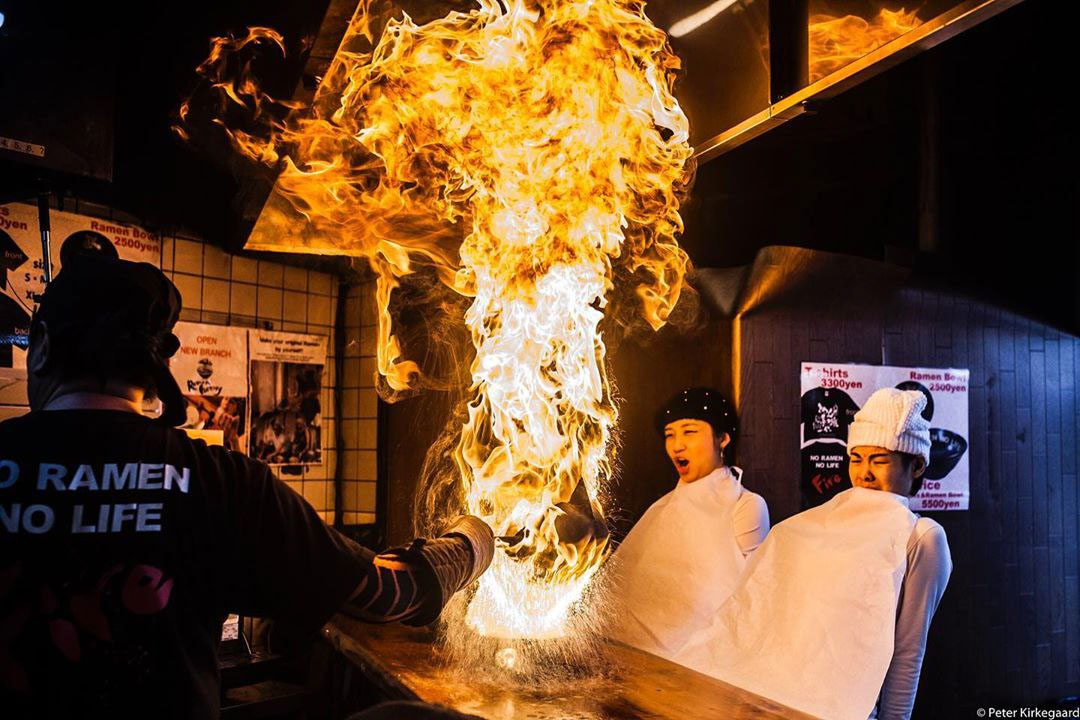 Image credit: @photobypeterkirkegaard
Fearless diners are required to wear the given protective leg covers and apron to protect them from the flaming hot oil. Do watch your eyebrows though.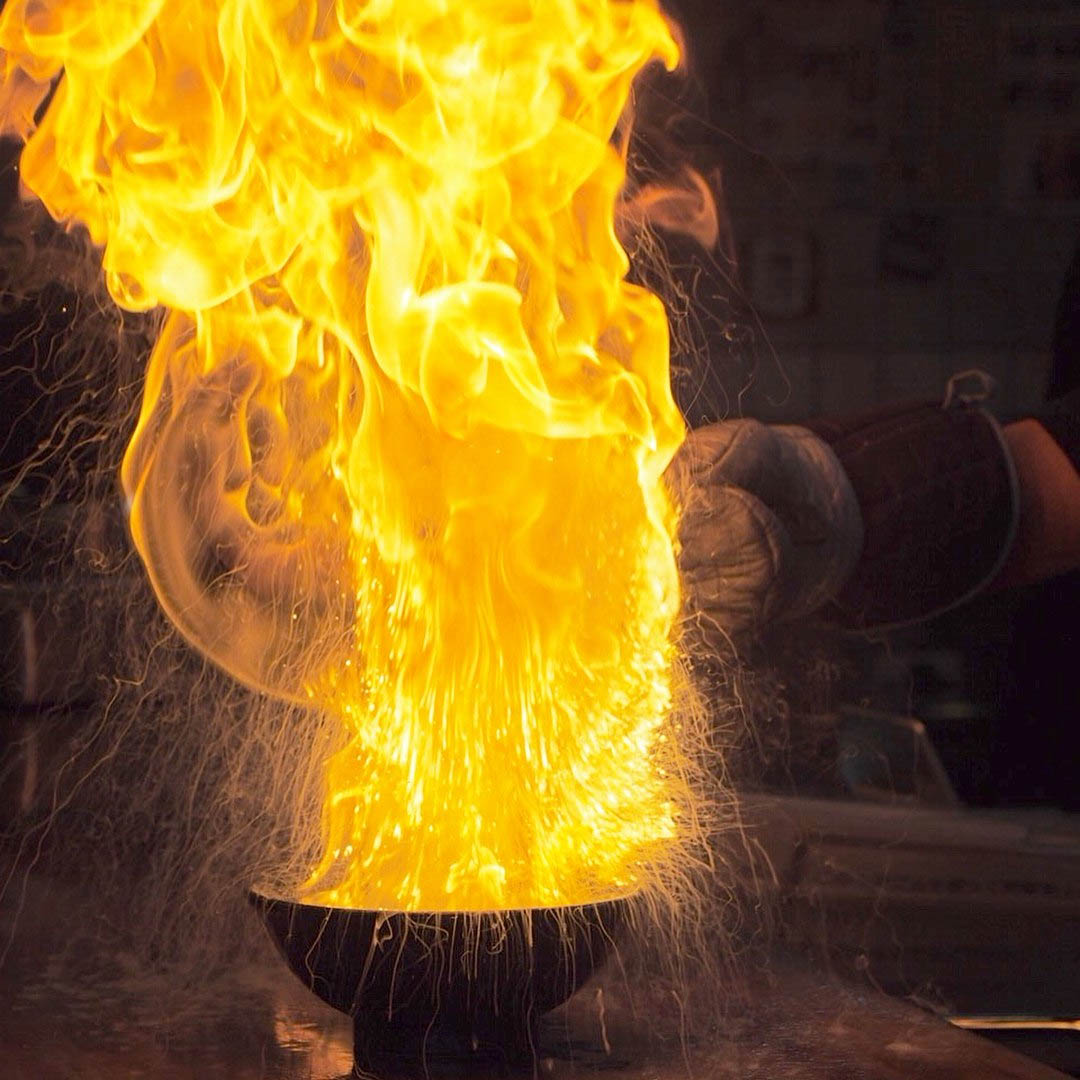 Image credit: @kansaigourmetusagi
For the safety of diners, the Kyoto outlet requires customers to surrender their phones prior to the pouring of oil. The phones are then placed on cute selfie sticks behind the counter. To cater to customers' itch for photos, staff members would then help to snap photos or videos of customers reacting to the magnificent fires. Likewise, I would expect the Singapore outlet to follow suit with this procedure.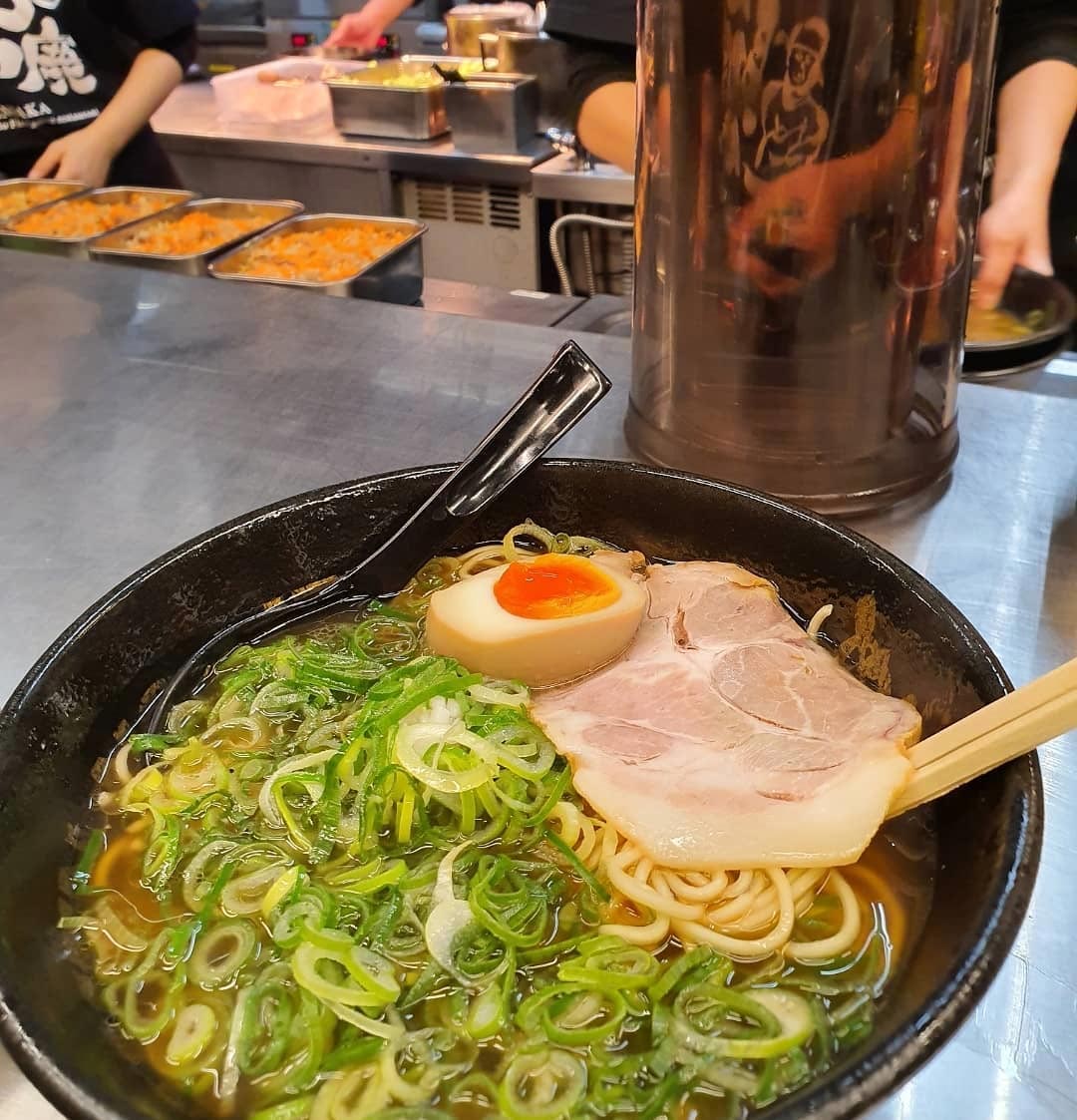 Image credit: @rawfood.story
Served with a mountain of green onions, the ramen is topped with chashu slices and additional toppings such as Japanese soft boiled eggs.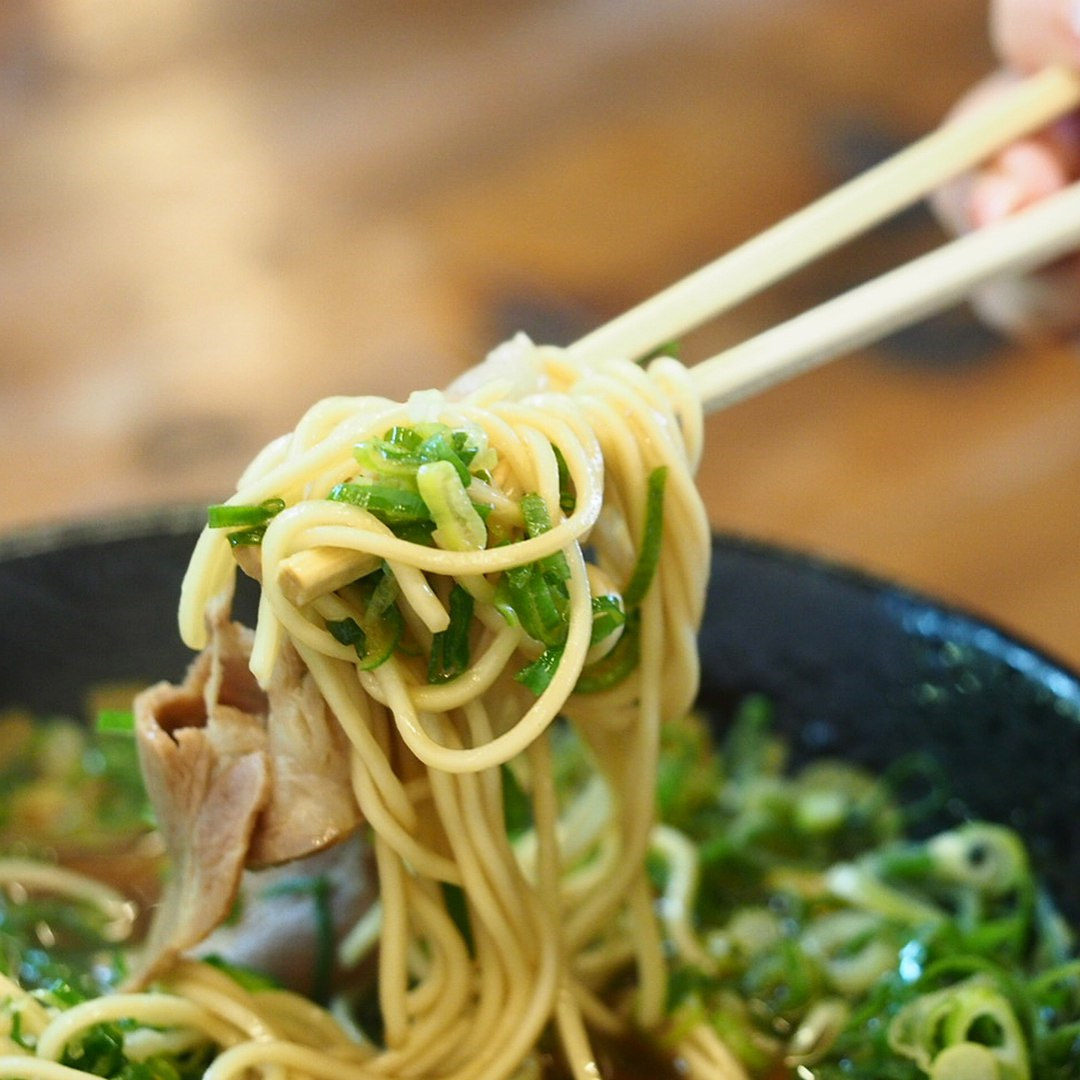 Image credit: @kansaigourmetusagi
Menbaka Fire Ramen is set to open in the heart of town at Cineleisure Orchard on 8 April 2020, so save the date and head down for a fiery good meal.
For more delicious yet affordable ramen places, check out Ramen Taisho, Buta Kin, and even Shin-Sapporo's Fire Ramen.
Shin-Sapporo Ramen Review: Ramen Set On Fire Right Before Your Eyes
Featured image adapted from Instagram users @kansaigourmetusagi and @rawfood.story's posts.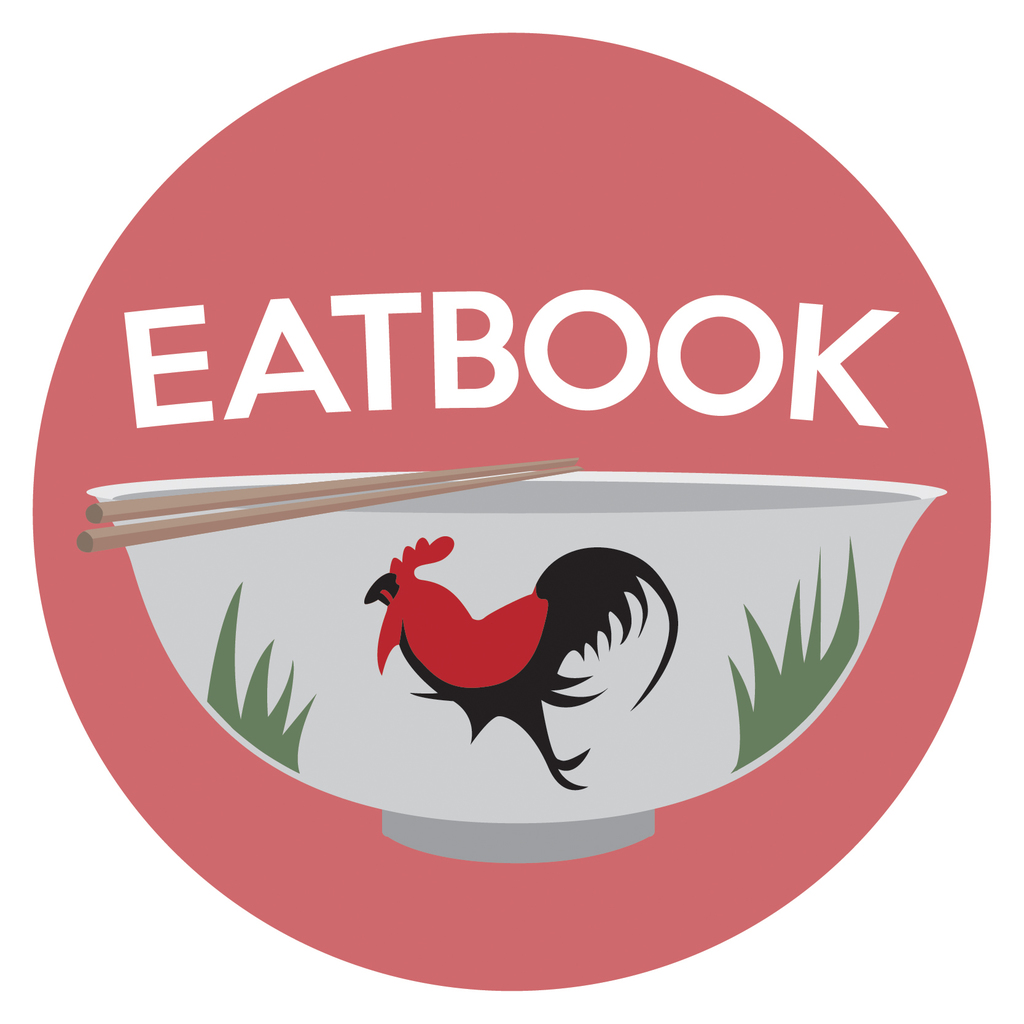 Drop us your email so you won't miss the latest news.