Mongkok Dim Sum is a 24-hour dim sum joint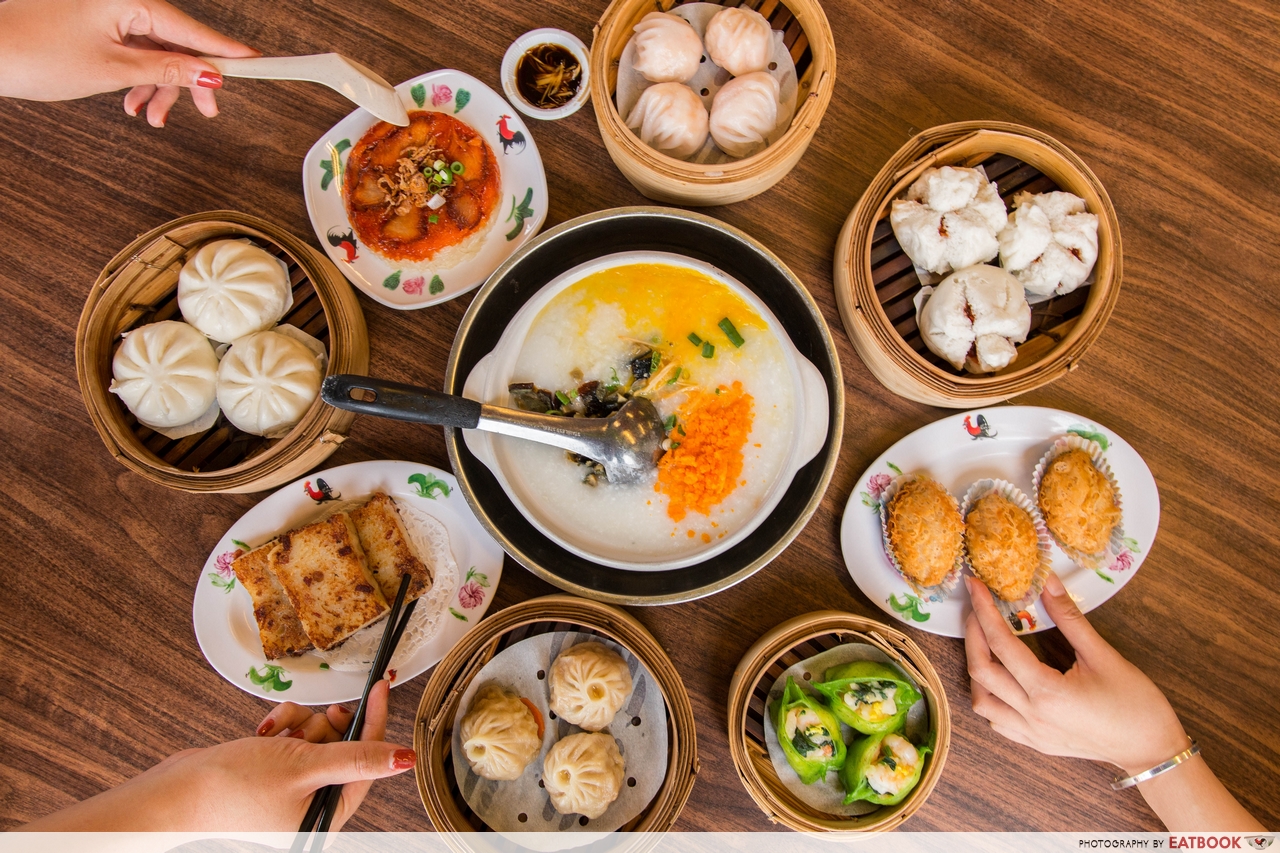 Amidst the many weekend brunch spots and fancy high tea places that have been popping up lately, there's still nothing that can replace the comfort and joy of having dim sum with friends and family. Though we usually get our fix in the day, sometimes it's nice to have the option of getting dim sum for dinner or supper.
So whether you're a dim sum lover, or if it's 3am and an unforeseen wave of cravings hits, Mongkok Dim Sum is here for you. This 24-hour eatery serves a wide range of dishes that cost an average of $5 each.
Food at Mongkok Dim Sum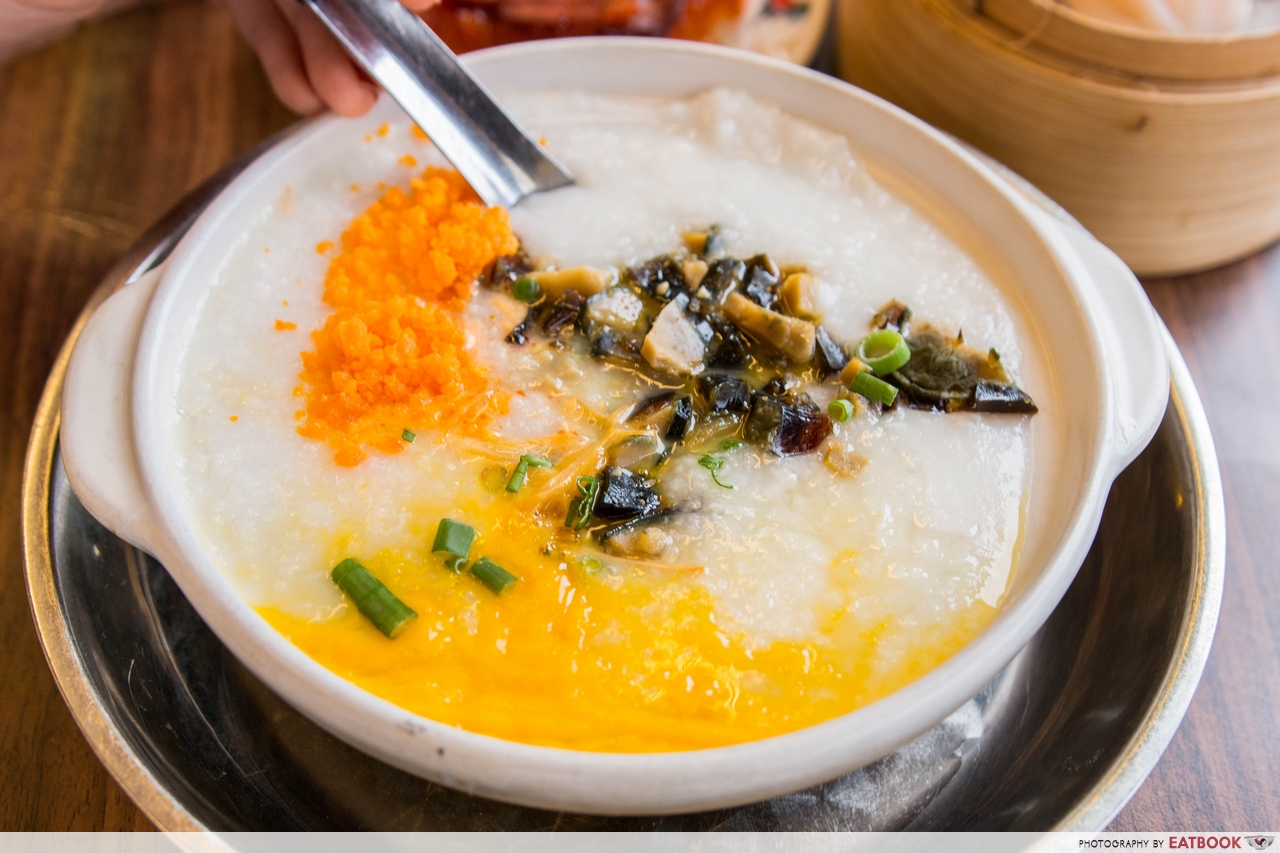 We started with their 3 Yolk Crab Porridge ($9). There was enough in one portion to satisfy three to four people. It had the consistency of Cantonese congee and just as its name suggests, this dish was topped with generous portions of chopped century egg, soft-boiled egg yolks, and crumbled salted egg yolk.
These eggs made each spoonful more flavourful and added different textures to the otherwise plain porridge. There were even substantial pieces of actual crab meat, which added some natural sweetness.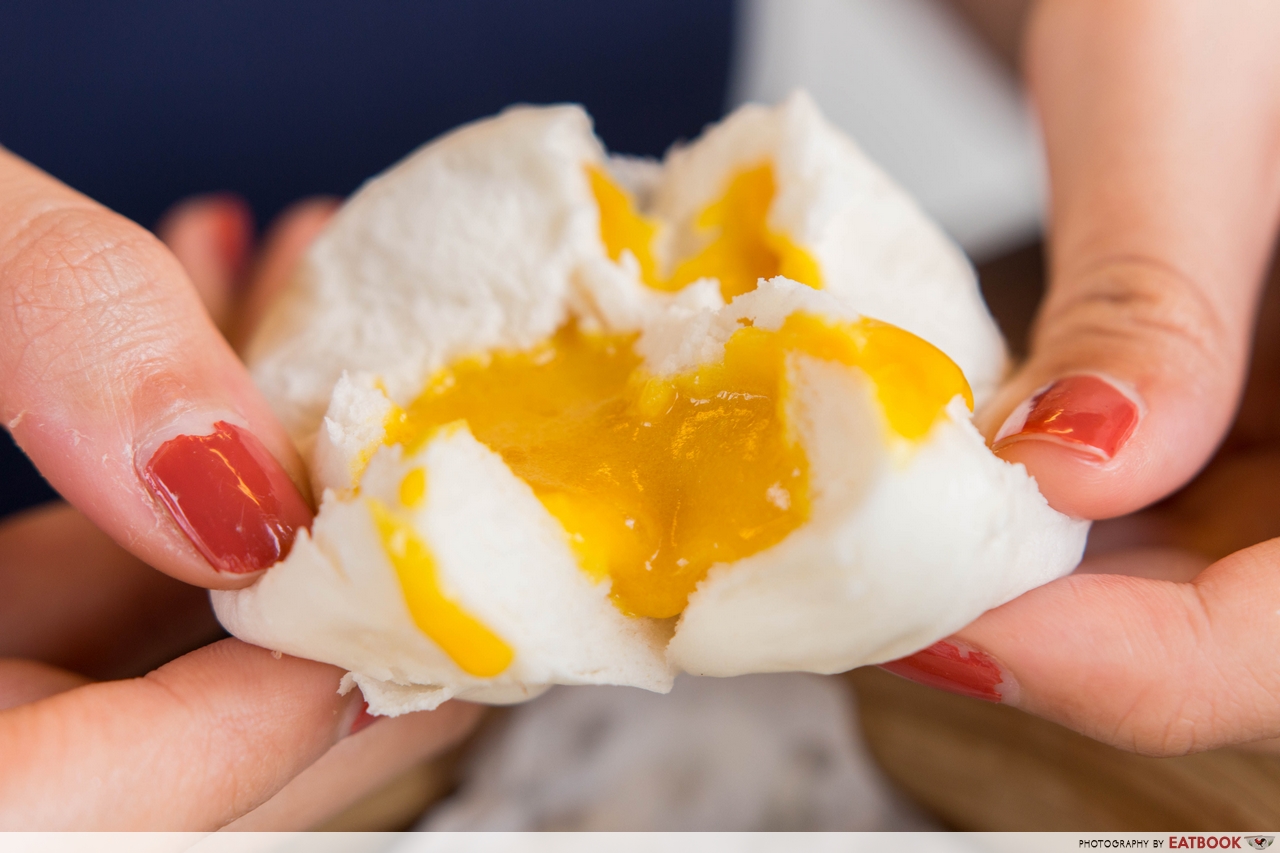 Of course, you can't forget about the iconic liu sha bao. I'm not typically a huge fan of this, but the Custard Bun ($4.20) at Mongkok Dim Sum was a game changer. Breaking open a warm, pillowy bun revealed a pool of smooth, runny custard. The filling in this wasn't cloying, making it stand out from other salted egg yolk buns I've tried. It also had a slightly salty taste that balanced out the sweetness.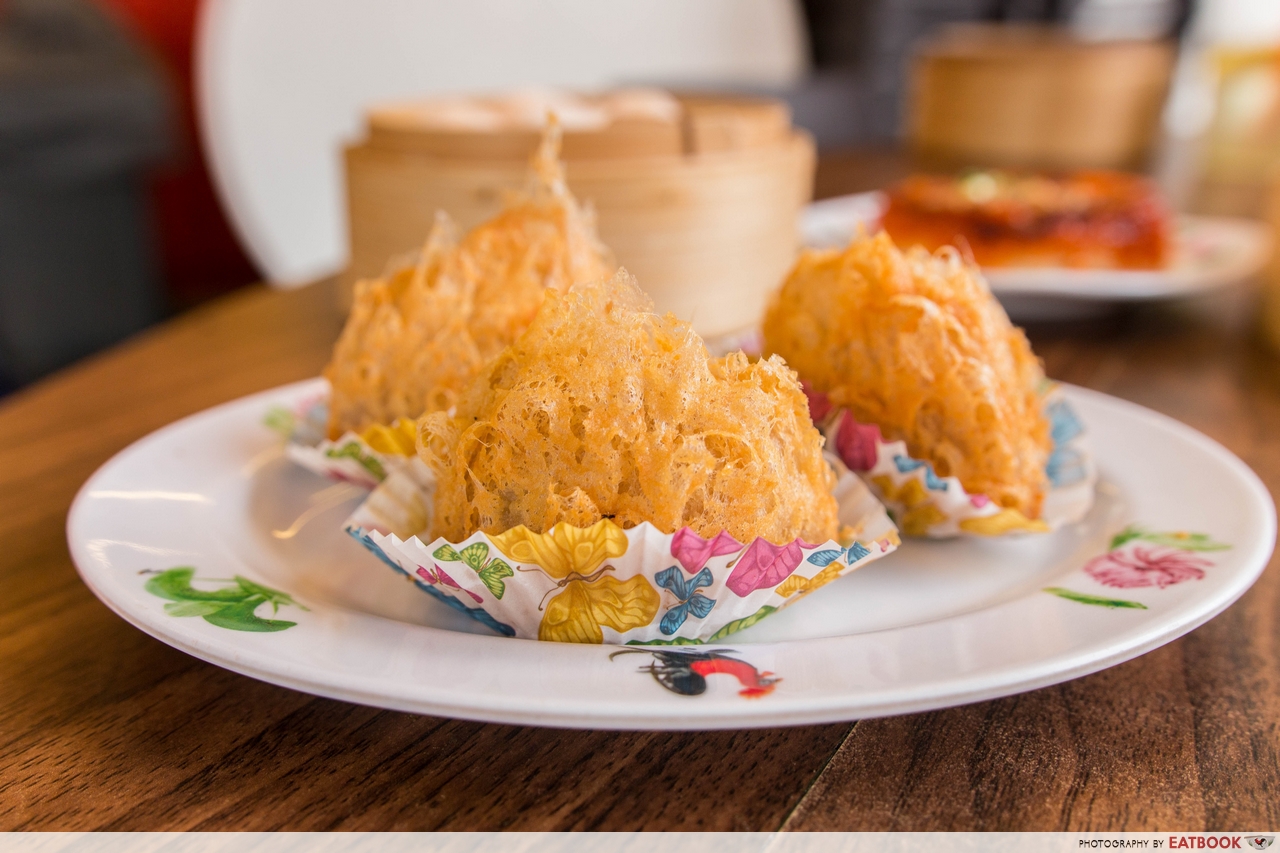 We were immediately impressed by their Yam Pastry w Meat Filling ($4.20) when the dish arrived at our table. Each piece was encased in a layer of crispy, golden brown crust that broke apart easily.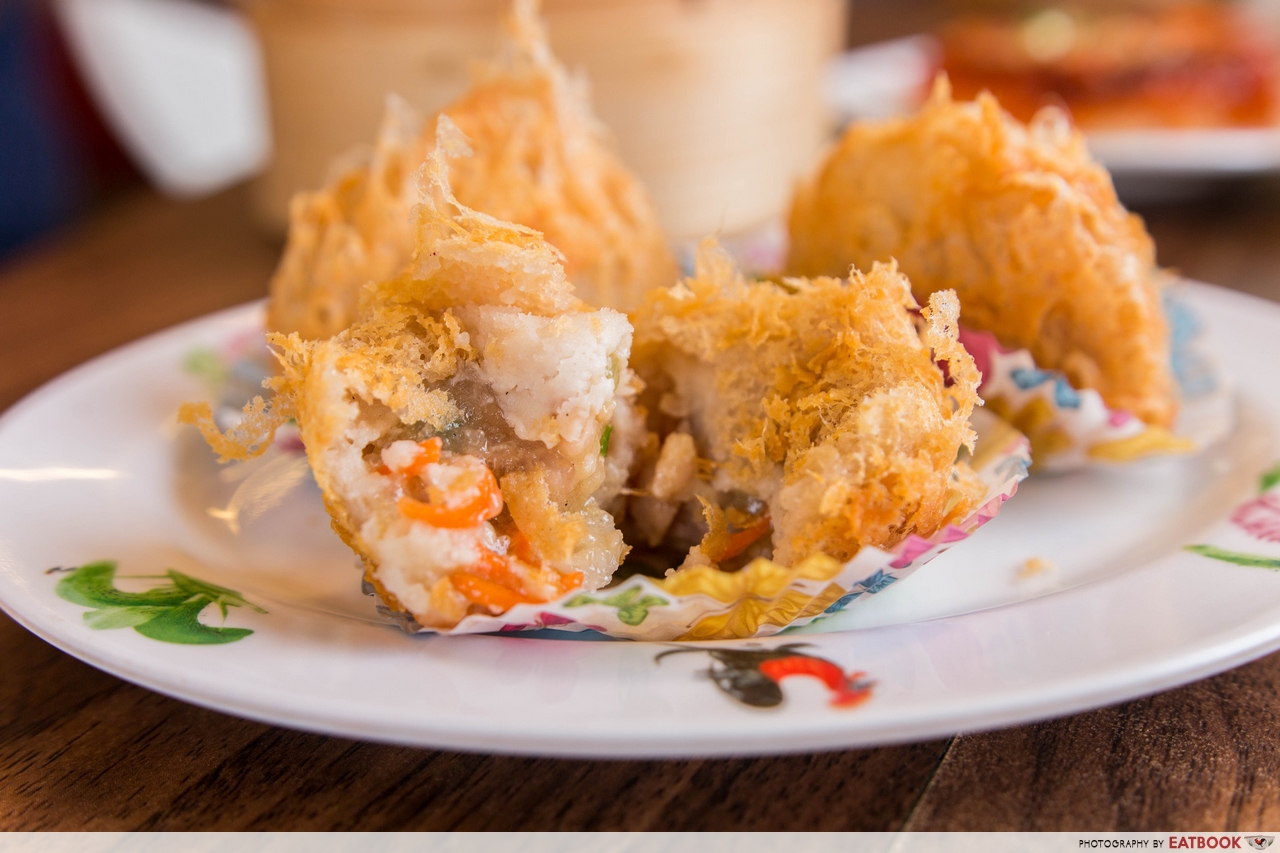 This pastry wowed us with its contrasting textures and great flavours. The filling of yam paste, as well as the vegetables and meat, reminded me of the classic yam ring dish at zi char places. The crunchiness of the deep-fried crust complemented the smooth yam paste and meat filling well.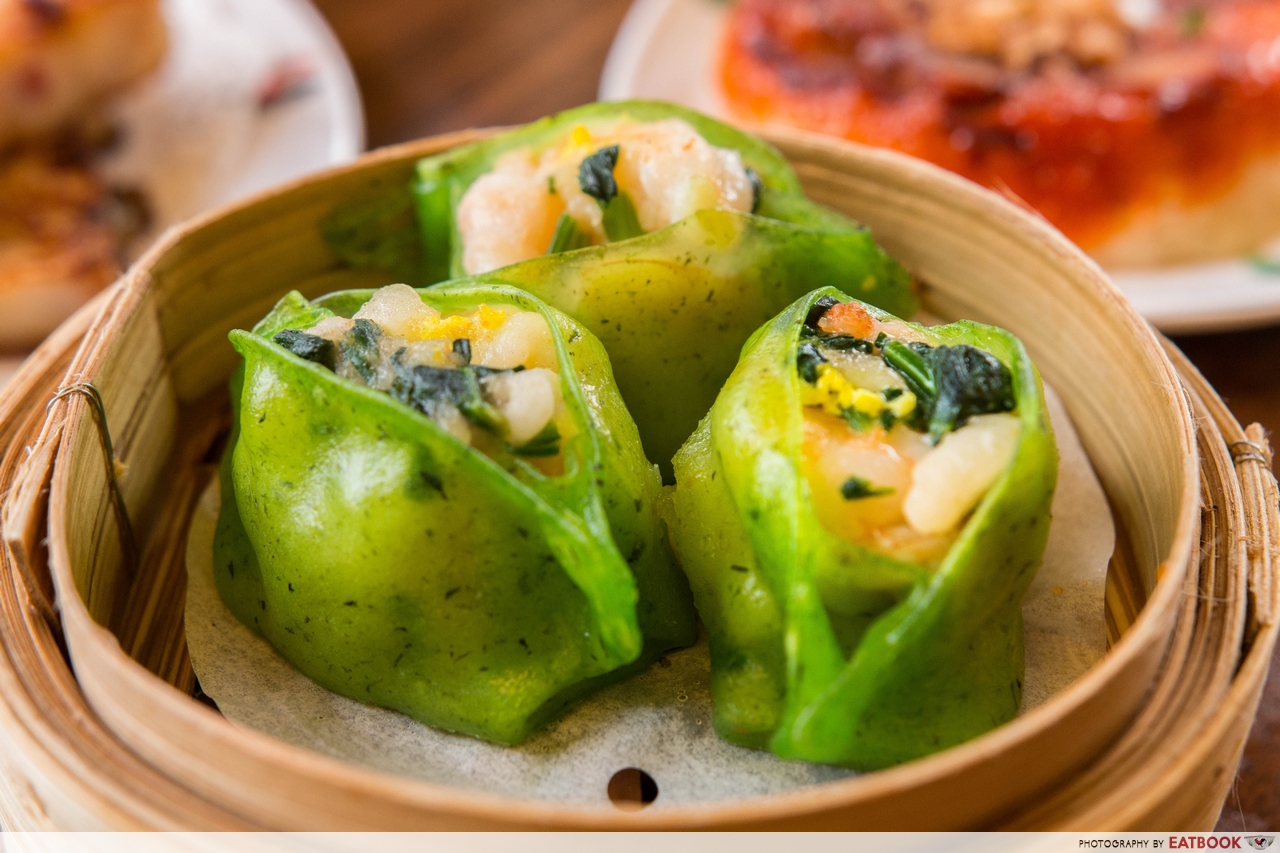 For something unique, get their Spinach Dumpling ($4.20). These emerald-coloured dumplings were generously stuffed with whole prawns and Chinese spinach.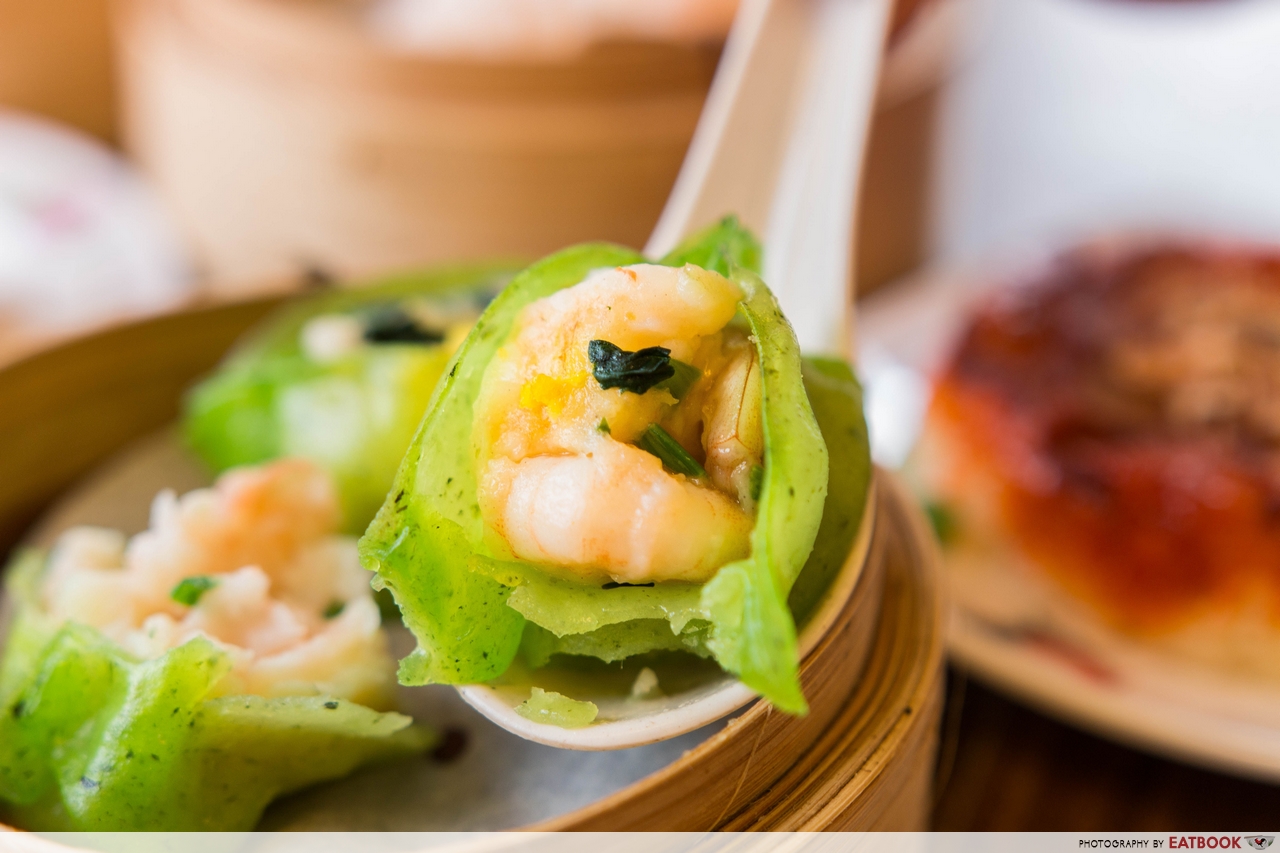 Biting into the smooth dumpling skin revealed juicy prawns. These were well-seasoned and tasted fresh, and they retained their natural sweetness as well.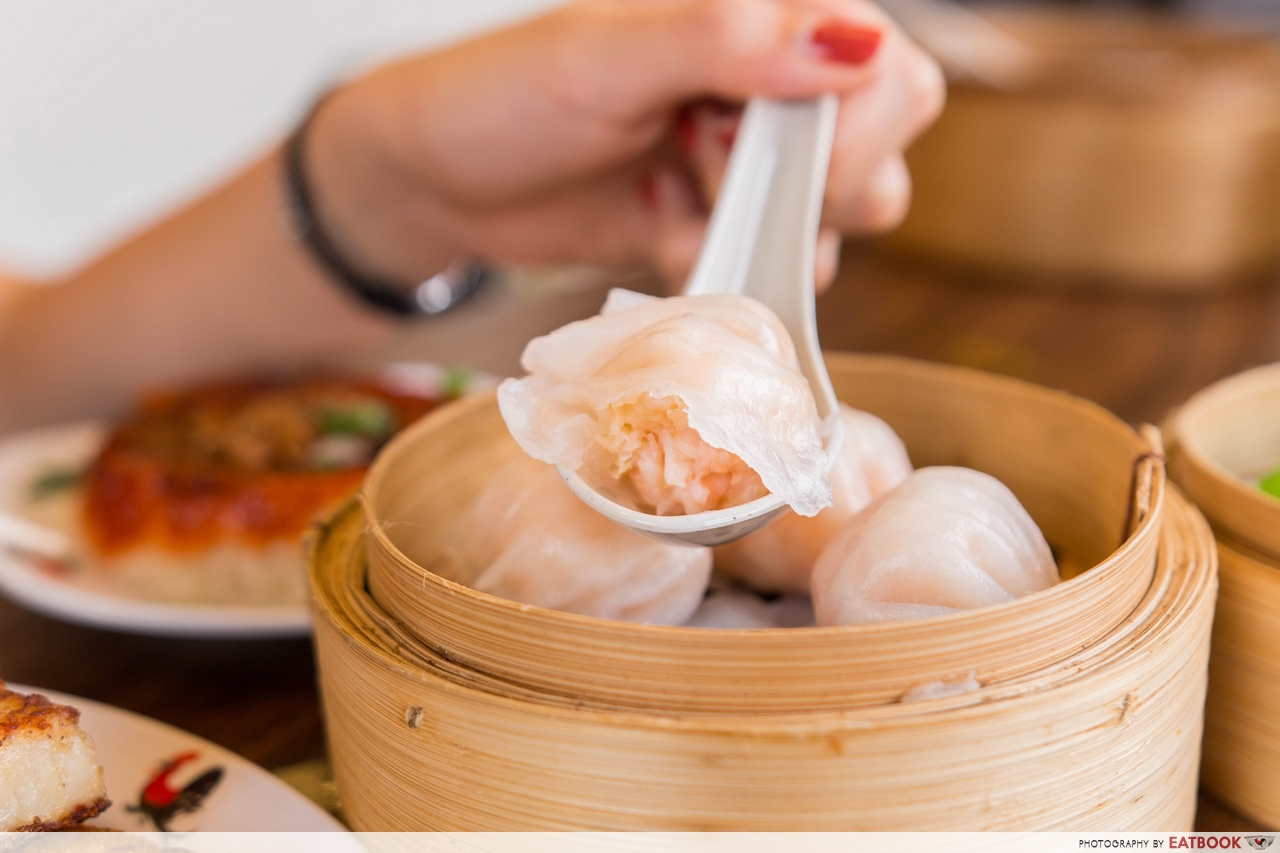 Another well-executed dim sum they had was their House Special Prawn Dumpling ($4.20). Just like the spinach dumplings, these had fresh, whole prawns. The dumpling skin was slightly thicker and more chewy compared to the spinach dumplings, and went well with the juicy prawns.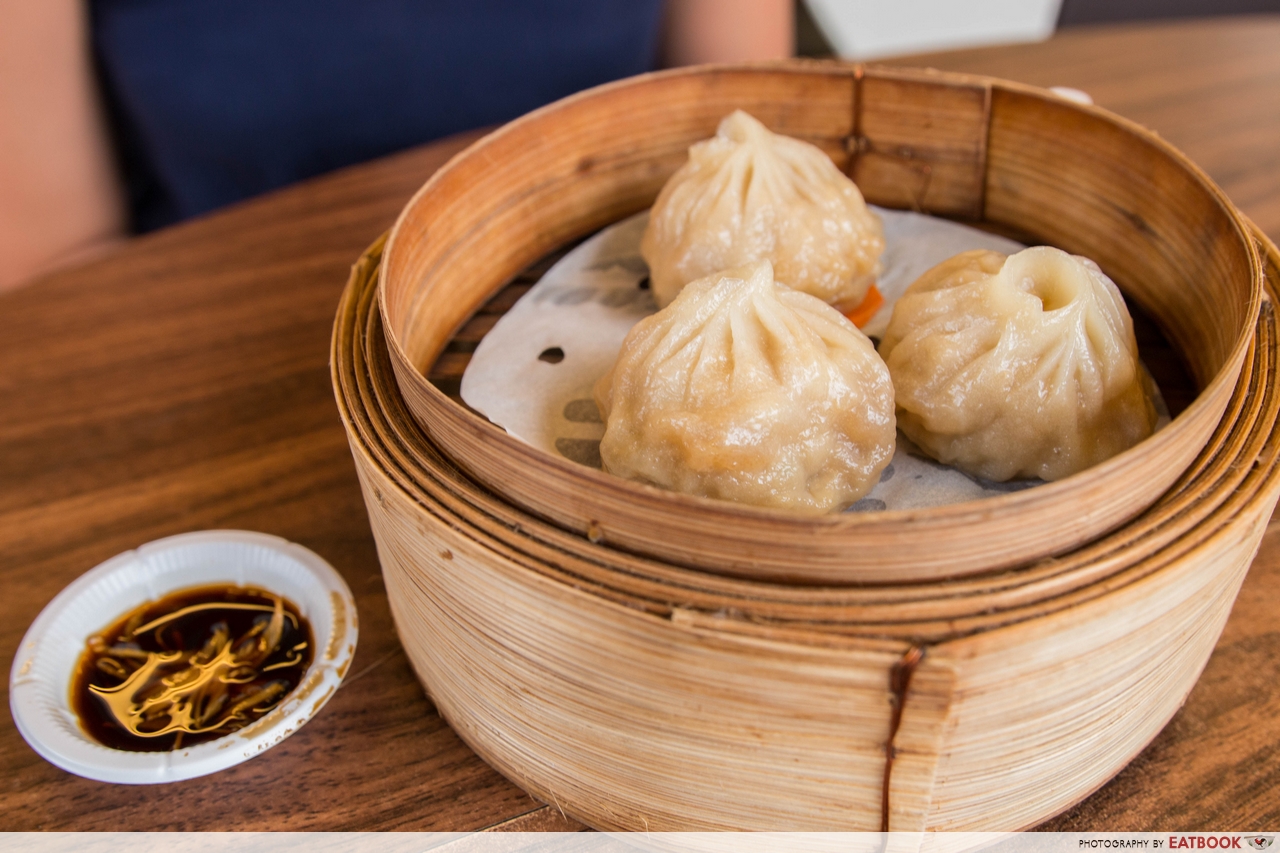 If you're XLB-obsessed, order a basket of Shanghai Pork Dumplings ($4). These dumplings were extremely delicate, so be extra gentle when you're transporting them from the basket to your spoon. A thin slice of carrot under each dumpling ensured they did not stick to the basket.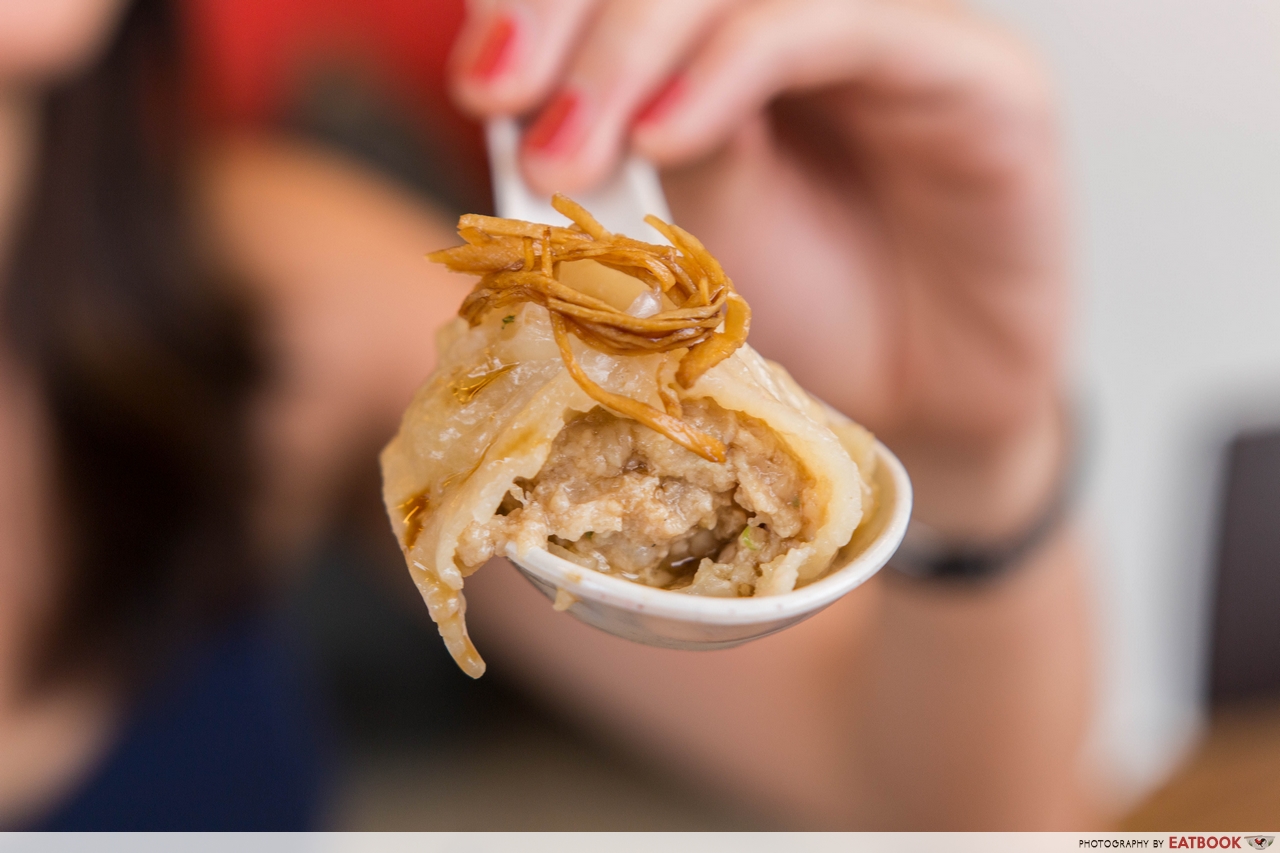 The soft dumpling skin was easy to bite into, while the pork filling was tender and bursting with umami flavour from the broth.
Ambience at Mongkok Dim Sum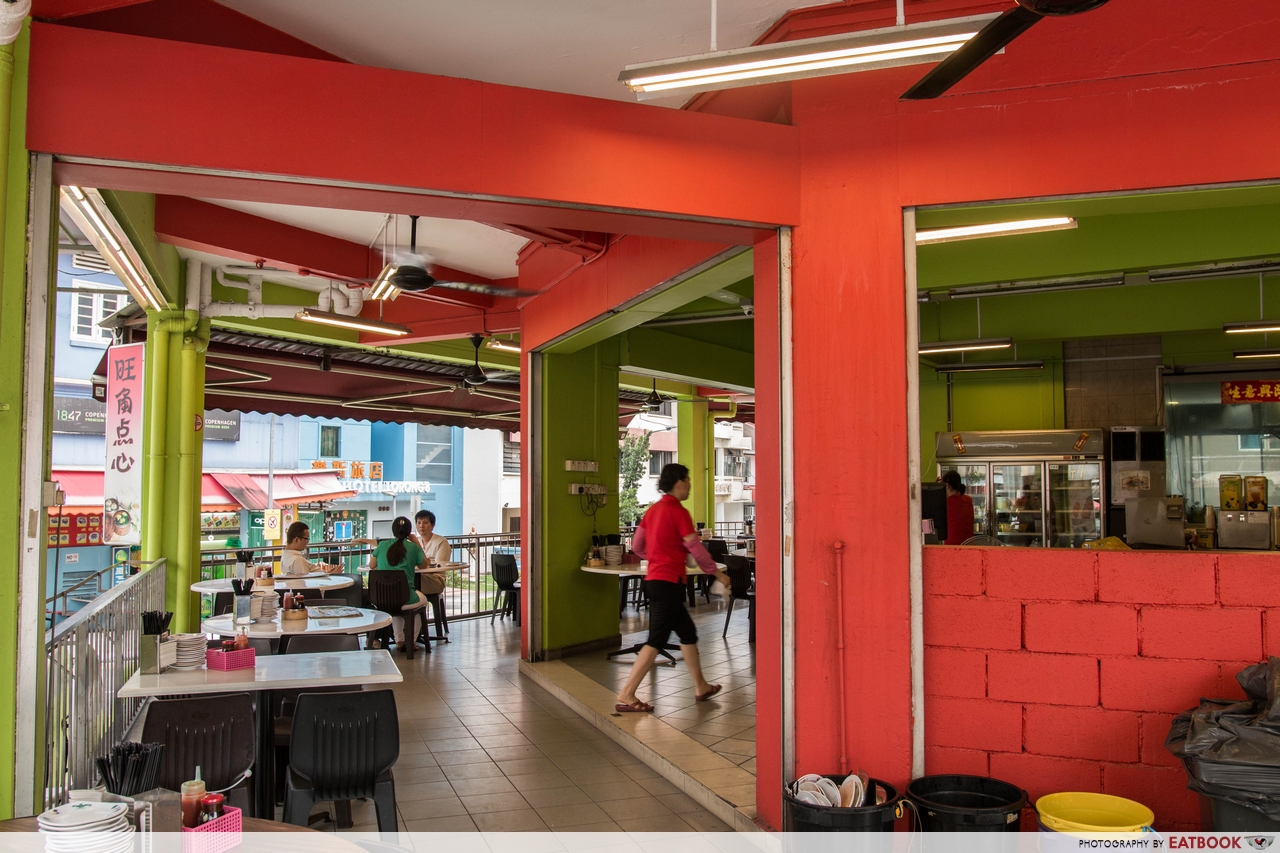 Mongkok Dim Sum has a kopitiam-style setting and it is a five-minute bus ride from Kallang MRT Station. They have a good mix of four-seater tables and large round tables to accommodate both big and small groups. They steam their dim sum right next to the counter, so if you don't want to deal with the heat from the steam, avoid the seats near the storefront.
The verdict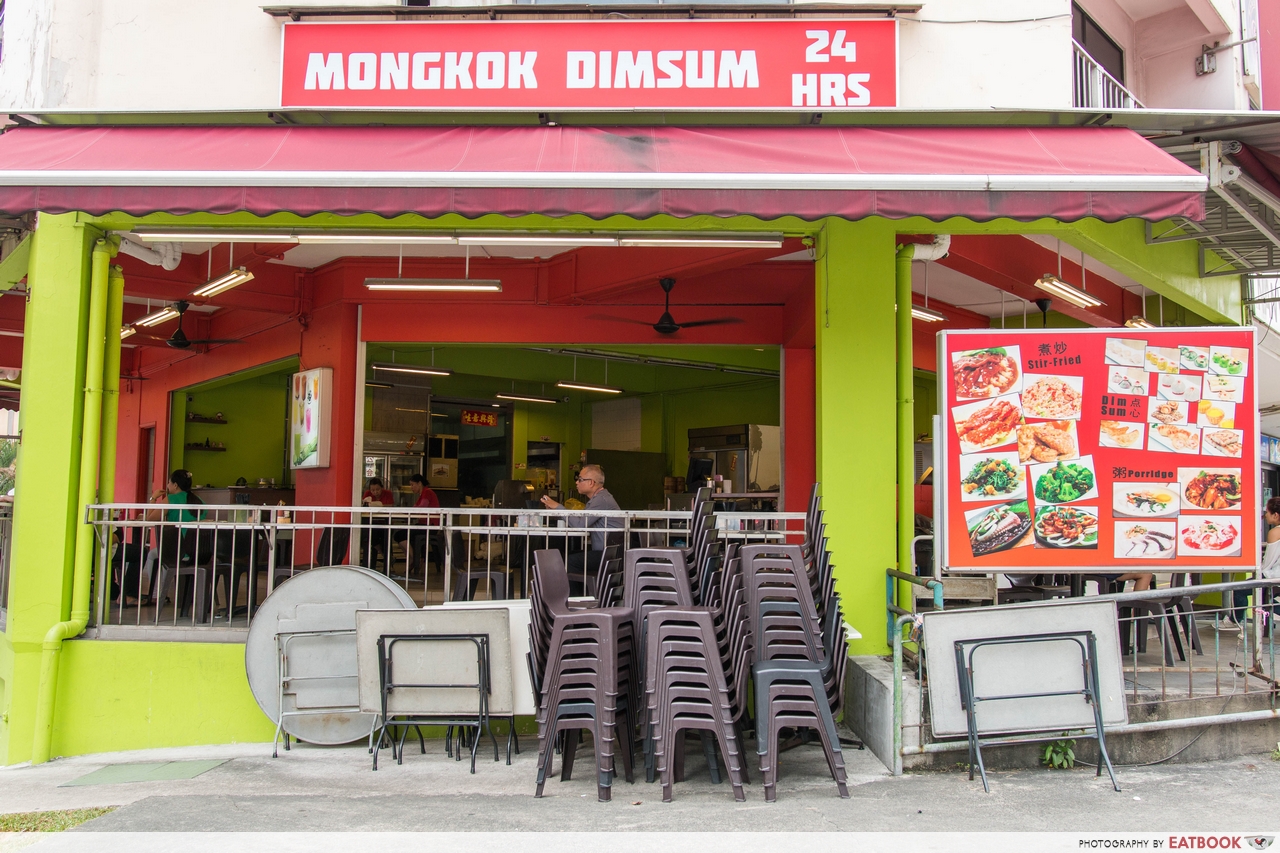 The quality and variety of the dim sum here are enough to convince me to come back. It's a bonus that this joint is open all day and all night, which means you can get your dim sum fix even if your cravings strike at an ungodly hour. For more relatively affordable dim sum, check out Dim Sum Haus at Jalan Besar or Ban Heng for their dim sum lunch buffet that's priced at $19.80++! 
Address: 214 Geylang Road, Singapore 389274
Opening hours: Daily 24 hours
Tel: 8484 8826
Website | Full list of outlets
Mongkok Dim Sum is not a halal eatery.
This is an independent review by Eatbook.sg.
Summary
Pros
– Good for groups
– Opens 24/7
– No GST or service charge
Cons
– Slightly out of the way
– Seating area gets warm at times
Recommended Dishes: 3 Yolk Crab Porridge ($9), Custard Bun ($4.20), Spinach Dumpling ($4.20), Yam Pastry w Meat Filling ($4.20)
Operating Hours:
Daily 24 hours
Tel:
8484 8826
Address: 214 Geylang Road, Singapore 389274