Nam Sing Hokkien Fried Mee in Bukit Batok
Update: Nam Sing Bukit Batok has permanently closed.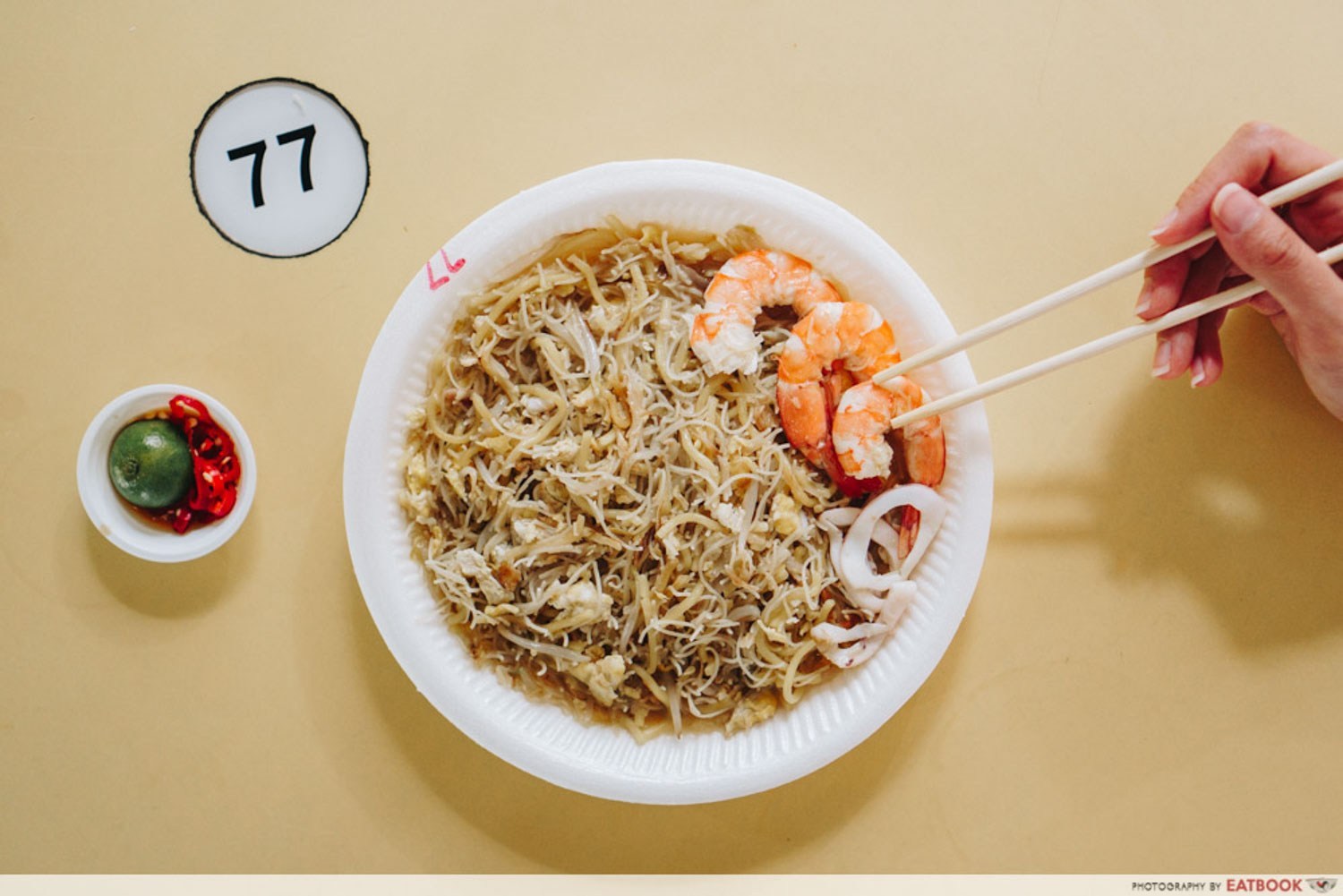 West-side naysayers look out, because Nam Sing Hokkien Fried Mee is opening their third outlet in Bukit Batok West this 10 February 2022, edging the West side up in the 'which side is the best side' stakes. This will be the legendary Old Airport Road fried hokkien mee stall's first outlet in the West, following shortly after their recent opening in Hawker Street at ION Orchard.
If you're not familiar with Nam Sing Hokkien Fried Mee, the stall at Old Airport Road has been dishing up their famous fried hokkien mee since 1963, which makes the brand 59 years old this year!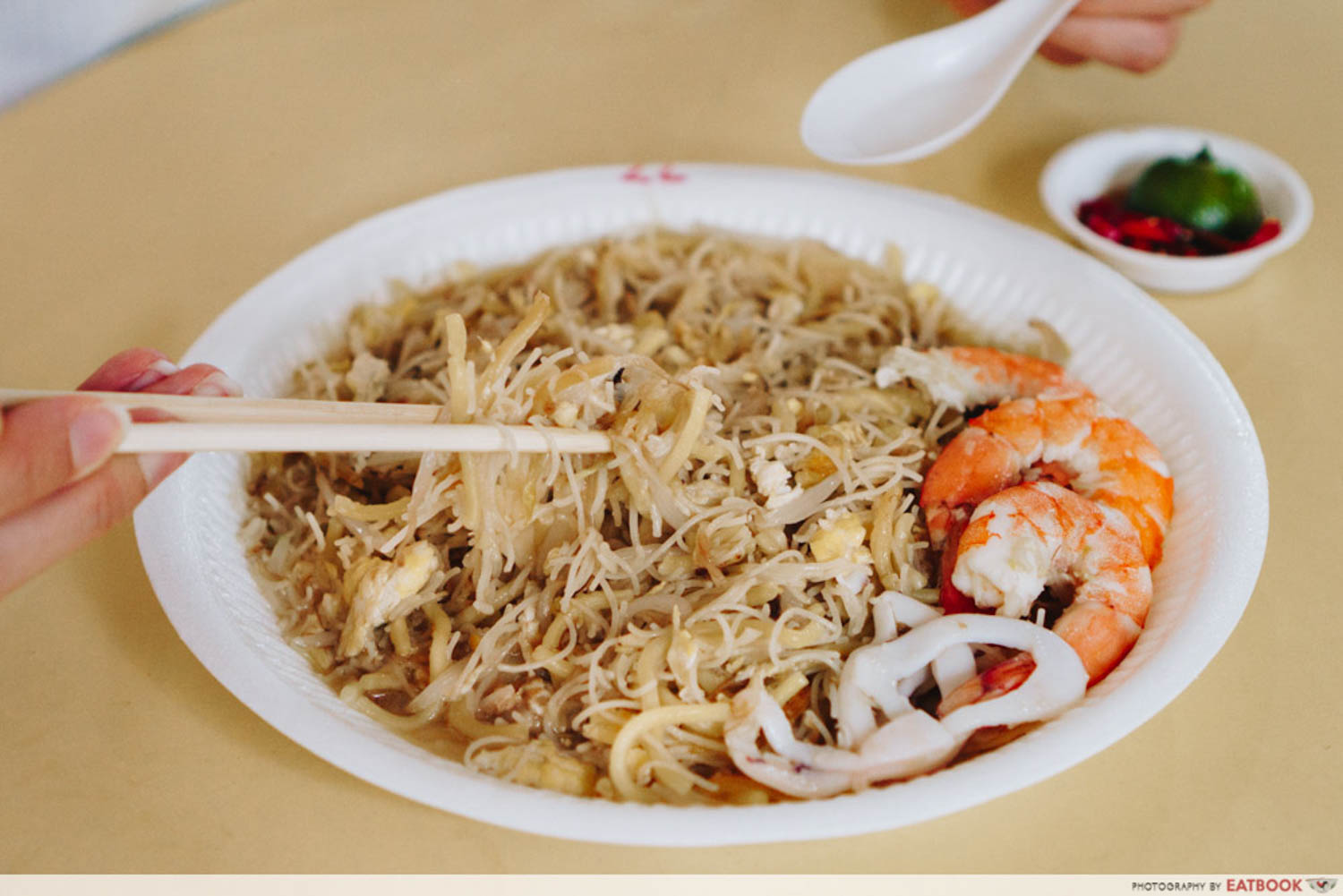 At the Old Airport Road stall, the hokkien mee is sold in $5 and $8 portions, with waiting times upwards of an hour. You could call ahead to place your order, but you'll still have to do this an hour or two in advance.
Prices are slightly higher at their Hawker Street outlet, but that could be attributed to the premium location where it's situated—in the heart of Orchard Road. Here's hoping that for the upcoming Bukit Batok outlet, we'll be seeing the same prices as at the Old Airport branch!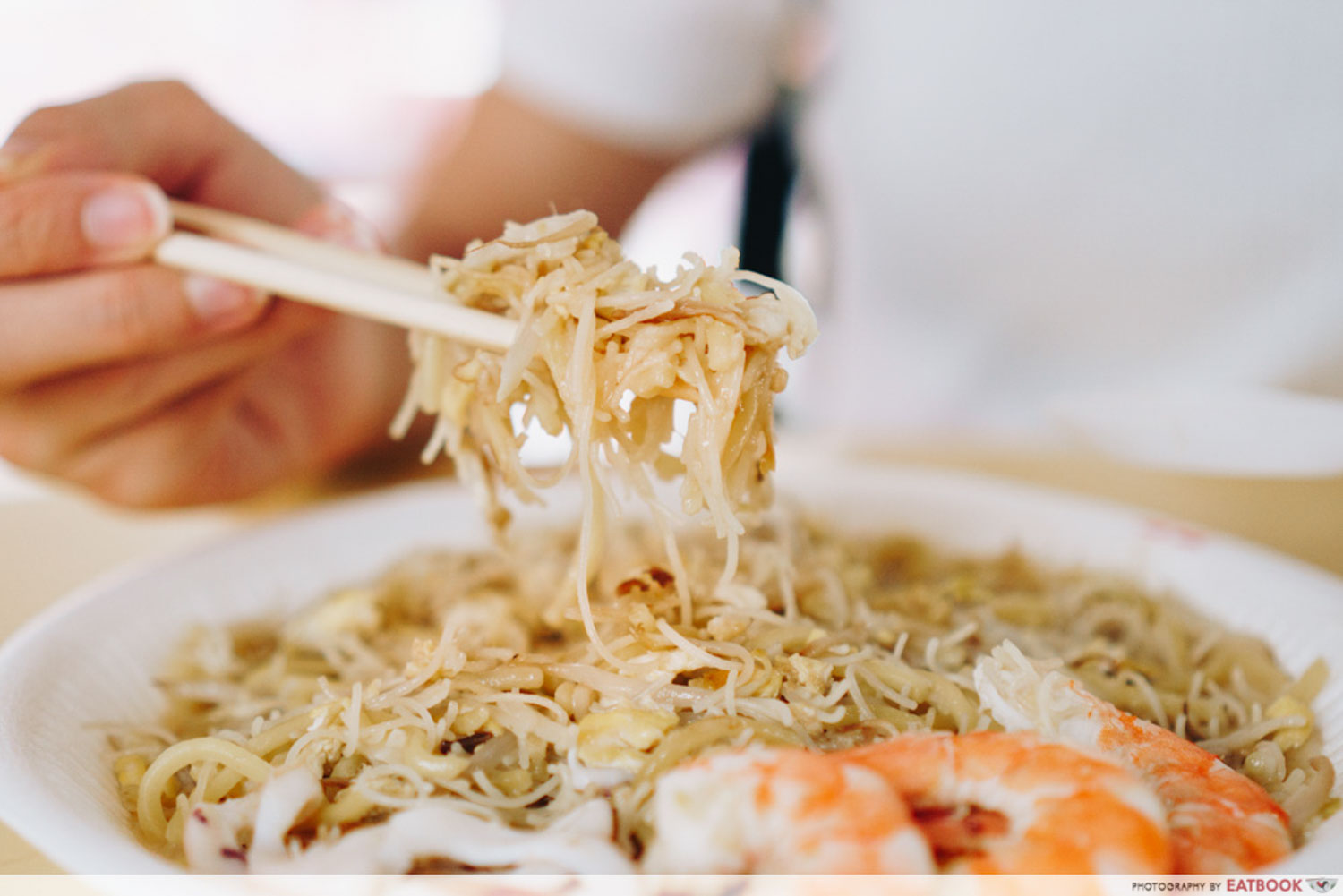 Unlike the hokkien mee you'll find at other stalls, the version here—unchanged since 1963—is fried with thin bee hoon and yellow noodles. It's also on the drier side, with a subtle kiss of wok hei that doesn't overpower the flavour of the prawn stock they use.
12 Hokkien Mee Stalls In Singapore Every Local Foodie Must Try
The most glaring difference between this hokkien mee and its counterparts is the absence of belacan. This method, which sees the noodles served with sliced red chilli, is supposed to be the most traditional way of eating fried hokkien prawn mee. It's said to allow you to fully enjoy the noodles without the overpowering taste of the fermented shrimp paste chilli.
Fans of Nam Sing Hokkien Fried Mee now no longer have to travel all the way to Old Airport Road to enjoy their favourite hokkien mee, but if you're looking for other options, here's our guide to hokkien mee in Singapore.
Watch our talents bring you to their favourite hokkien mee stalls in Singapore!
Address: 177 Bukit Batok West Avenue 8, Get Together Coffeeshop 欢聚一堂, Singapore 650177
Opening hours: Daily 11am to 9pm
Website
Nam Sing Hokkien Fried Mee is not a halal-certified eatery
Nam Sing Review: Famous Hokkien Mee Hawker That Has Been Around Since 1963