Nasty Cookie Fries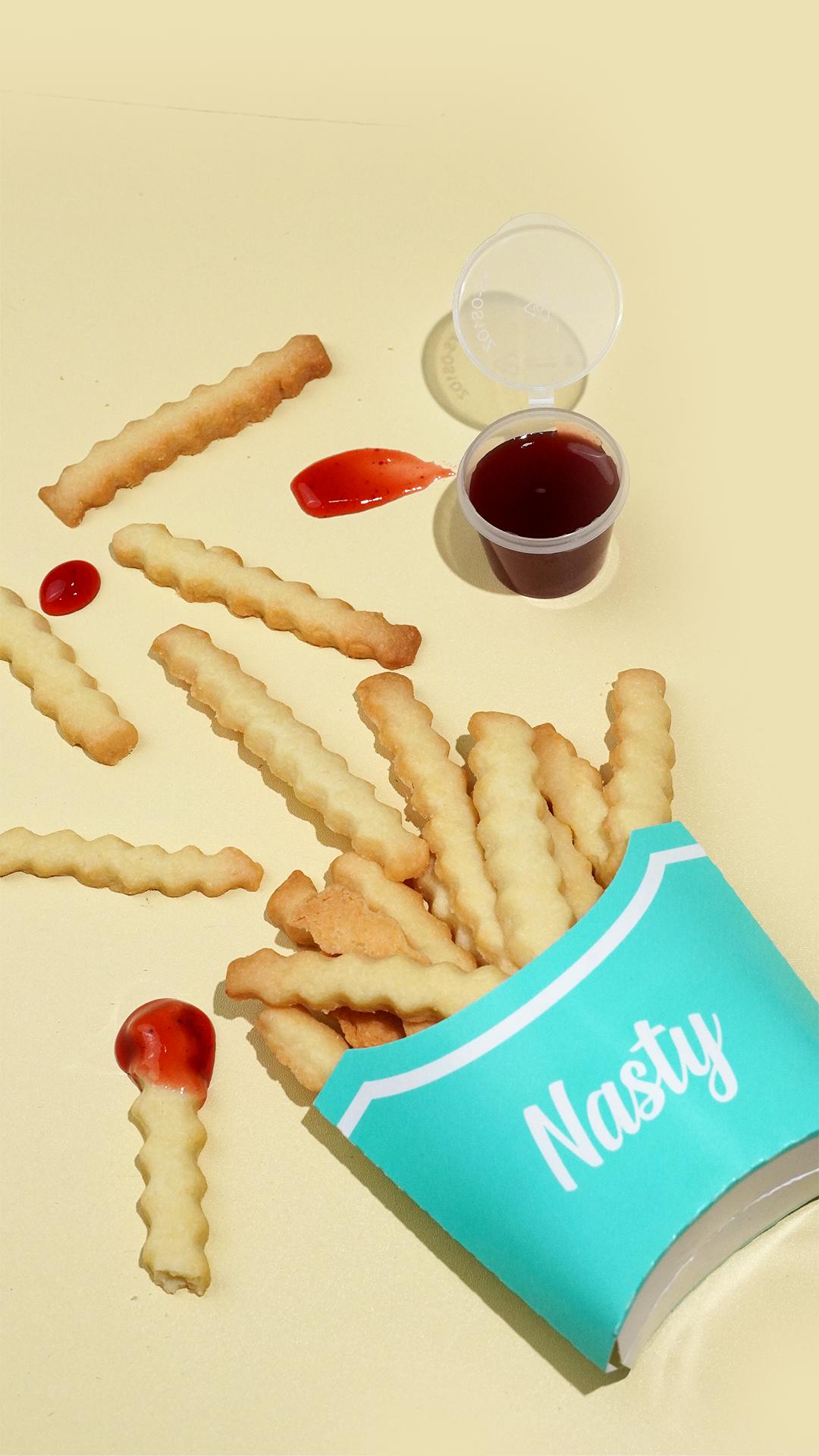 Image credit: Nasty Cookie
In 2021, Nasty Cookie made waves for launching their Cookie Nuggets for April's Fool, and Cat Poop Brownies for Halloween. This year, fans can look forward to the homegrown cookie chain's latest invention: Cookie Fries.
Nasty Cookie Has Cookie "Nuggets" With Speculoos Dip, Available From 27 March
Available in three flavours—Original, Strawberry, Chocolate—the realistic-looking fries will be sold at all Nasty Cookie outlets and online at their website, from 26 March to 30 April 2022. Affordable priced at $5, each set comes with sweet cookie fries in customised packaging, paired with a sauce to complete the experience.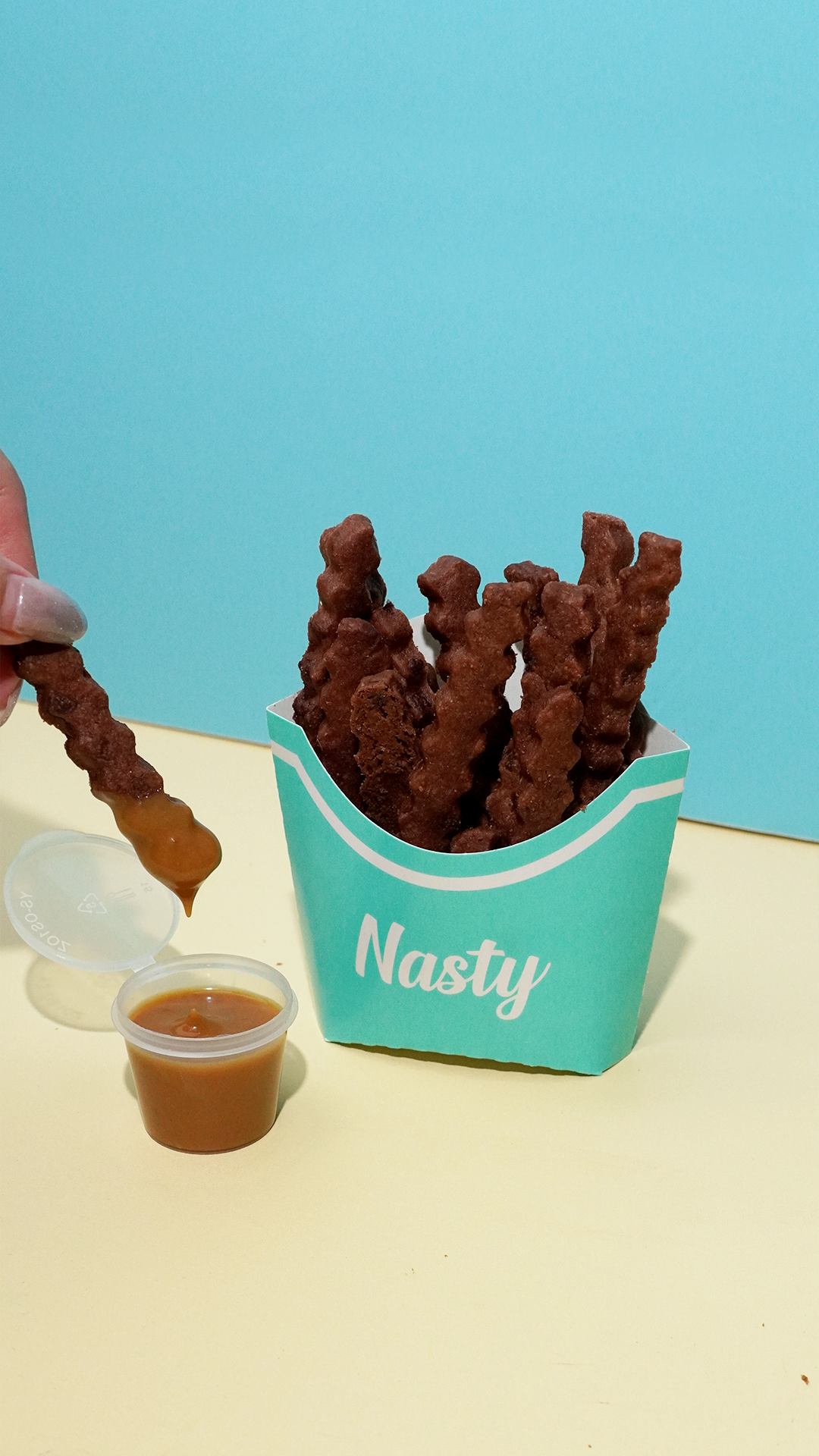 Image credit: Nasty Cookie
The chocolate flavour comes with a creamy "curry" dipping sauce on the side, cleverly made with biscoff AKA cookie butter.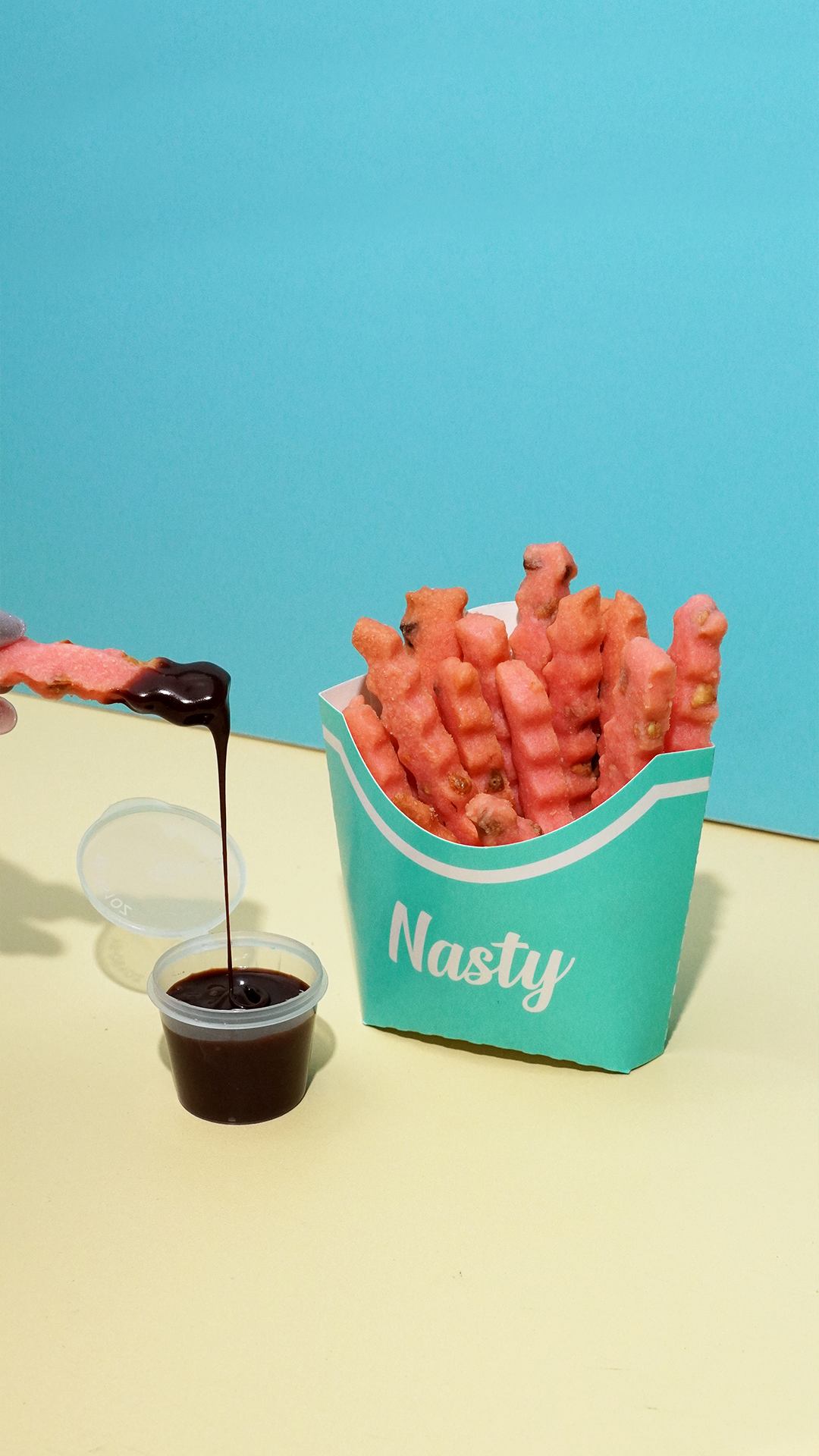 Image credit: Nasty Cookie
Another aesthetic pick is the pink-hued, strawberry-flavoured cookie fries, served with a mix of Hershey chocolate and Nutella to resemble "BBQ" sauce.
Alternatively, go for the orginal flavour, which comes with strawberry compote to mimic the look of tomato ketchup.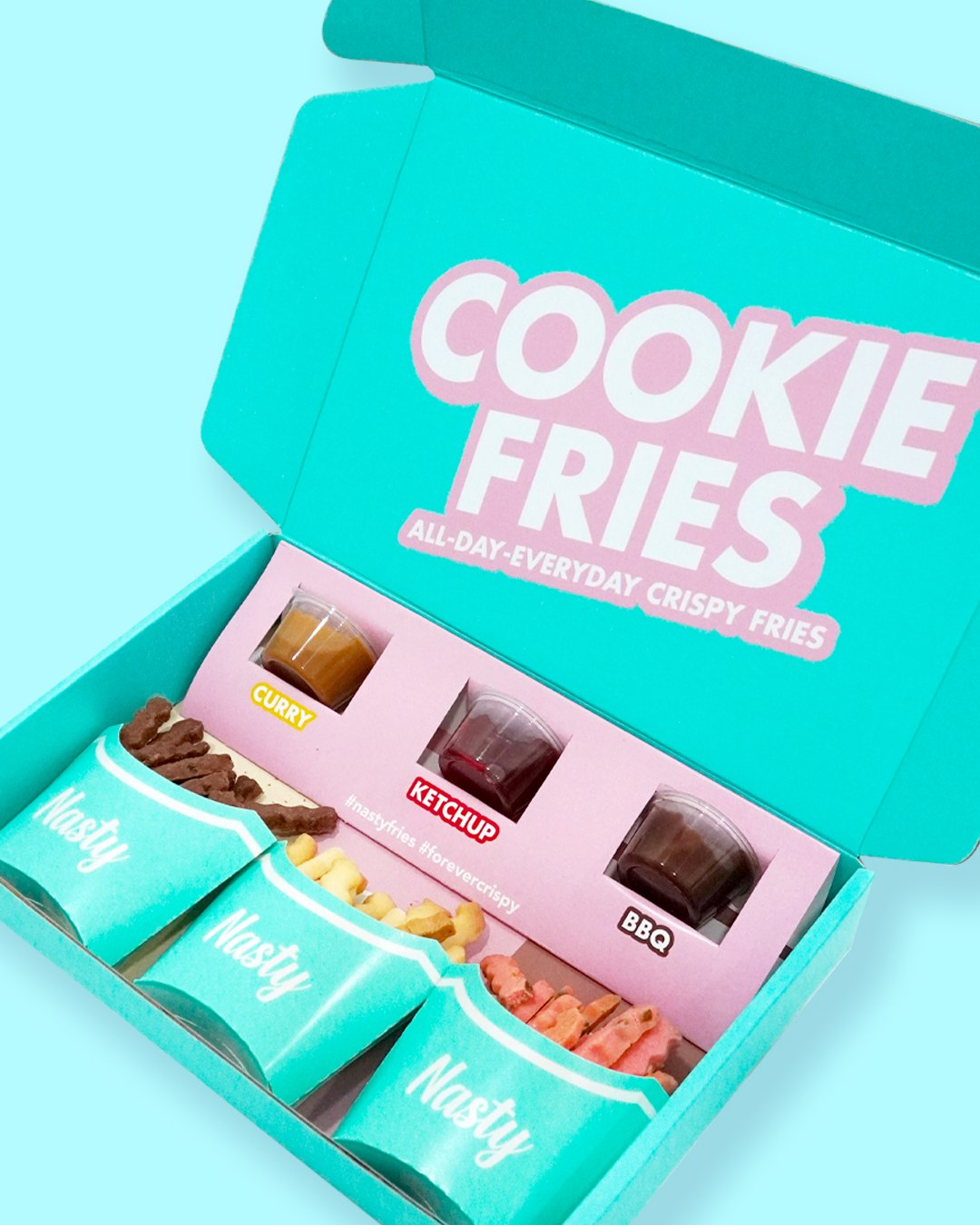 Image credit: Nasty Cookie
If you can't make up your mind, the online-exclusive combo box ($20) gets you all three flavours and sauces. It's well-packaged in Nasty Cookie's limited-edition Cookie Fries box, so it's perfect for gifting to your fries lovin' fam.
Vegans aren't left out either. The cookie chain has also rolled out a vegan version of their Cookie Fries. This egg- and dairy-free dessert is only available for online purchase.
For all orders, you can place them online at Nasty Cookie's website. Alternatively, get your hands on the Cookie Fries at any of the outlets across the island, including their latest VivoCity branch.
If you love desserts, check out our Whiskdom review for lava brownies and chunky cookies in Clarke Quay. Alternatively, read all about halal cafe Fluff Bakery's IG-famous cupcakes, doughnuts and more.
Website | Full list of outlets 
Fluff Bakery Review: IG-Famous Halal Bakery With Horlicks Cupcake, Maple Cinnamon Doughnut And More
Featured image adapted from Nasty Cookie