Nestlé launches exciting new popcorn flavours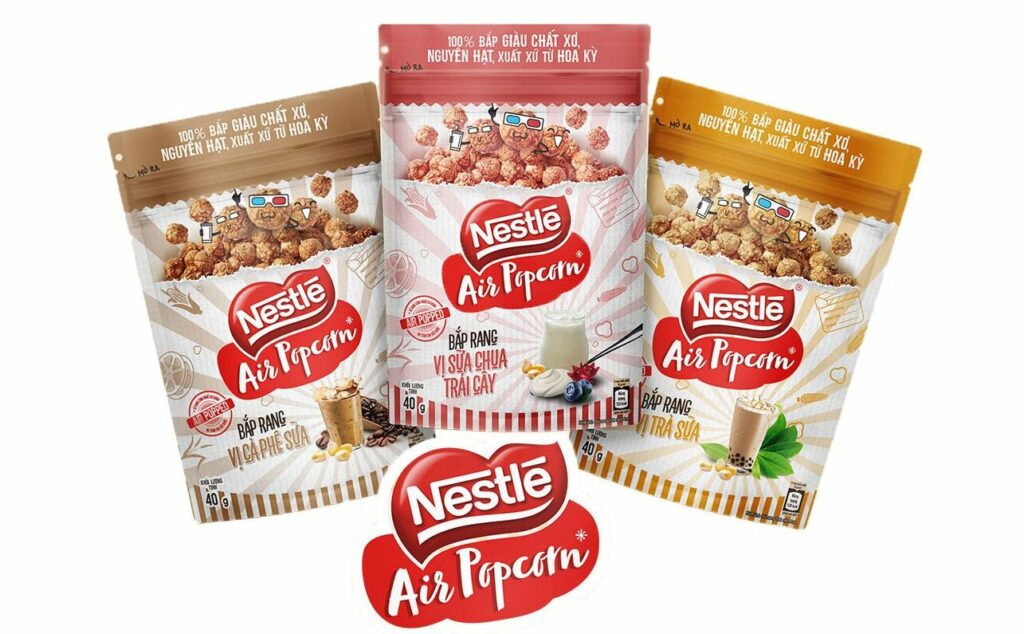 In case you missed the limited edition Oreo popcorn from Cookie Pop, fret not! The Air Popcorn snack from Nestlé has just hit the shelves in Singapore. Originally released in Vietnam, this guilt-free snack is priced at $2.50 and it comes in a trio of flavours ─ Milk Tea, Fruit Yogurt and Milk Coffee. 
Packed with flavour, this crispy popcorn is the perfect snack for your next Netflix movie night.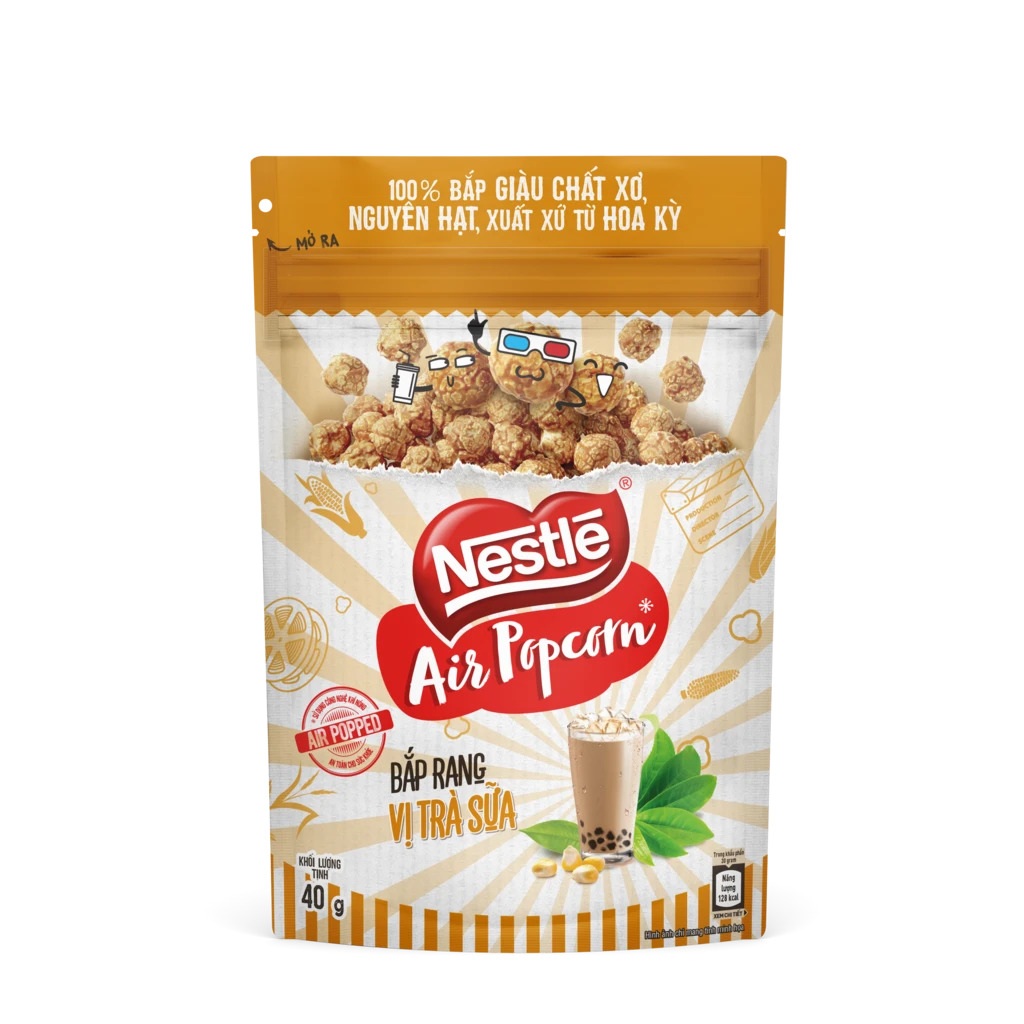 Image credit: Nestlé
Riding on the bubble tea wave, the Milk Tea flavour is sweet and milky, and tastes just like bubble tea! Imagine topping off your favourite bubble tea with some of these for extra crunch.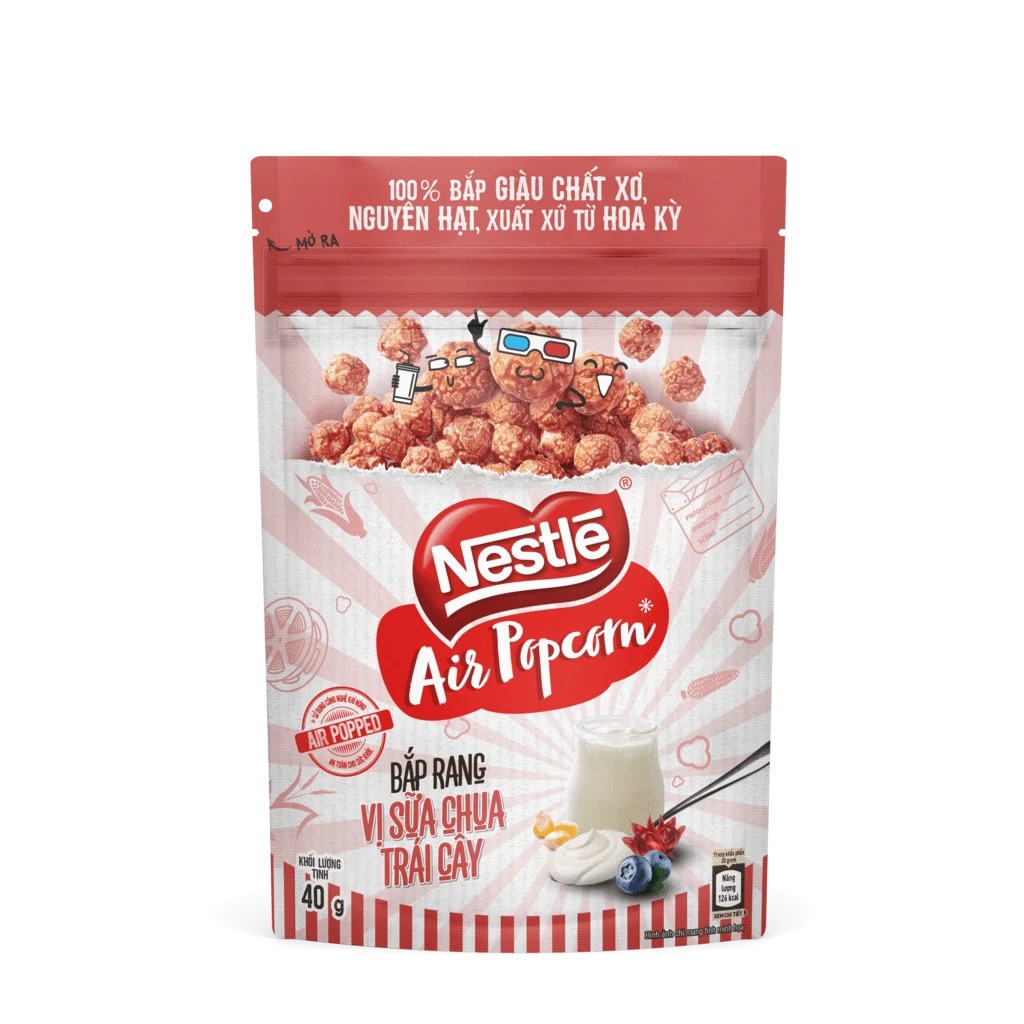 Image credit: Nestlé
You can also opt for the Fruit Yogurt Air Popcorn, where the corn kernels are tossed with smooth yogurt for a unique fruity flavour.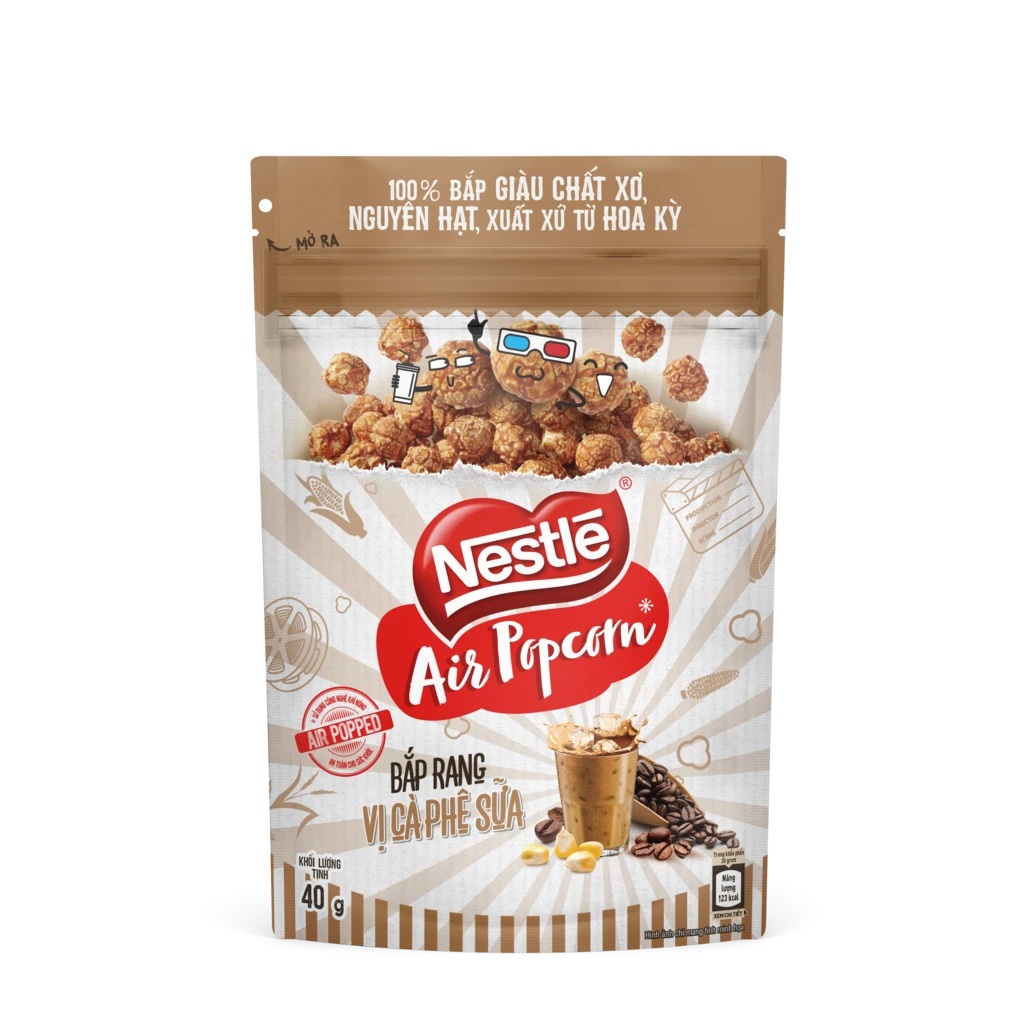 Image credit: Nestlé
The last of the trio features the Milk Coffee Air Popcorn. Embodying the flavour of traditional Vietnamese iced coffee, the flavoured popcorn strikes a nice balance between the sweet and bitter taste of the coffee. 
Each pack contains 100% high-fibre, whole-grain corn imported from the US. Made using air-popped technology, this popcorn treat is healthier (less oil) and less sinful than your regular popcorn fix. 
Tiger Sugar Has A New Black Sugar Popcorn To Go With Your Bubble Tea
It is also packed in a resealable ziplock bag so it stays crisp and crunchy. Get your hands on this series at any Cold Storage outlet. Our team spotted them at Novena and Holland Village, so keep an eye out at your neighbourhood supermarket.
7-Eleven Has New Haagen-Dazs Crispy Sandwiches And Daifuku Cornetto From Japan
While you're here, do check out the new Haagen-Dazs crispy sandwiches, or the upcoming Minion-themed series at McDonald's!
McDonald's Minions Series Returns With A Yuzu Pie And Smoky Cheese Sauce
Featured image credit: Nestlé and @rattsbyhai