Bangkok's ChaTraMue Thai Milk Tea returns to Singapore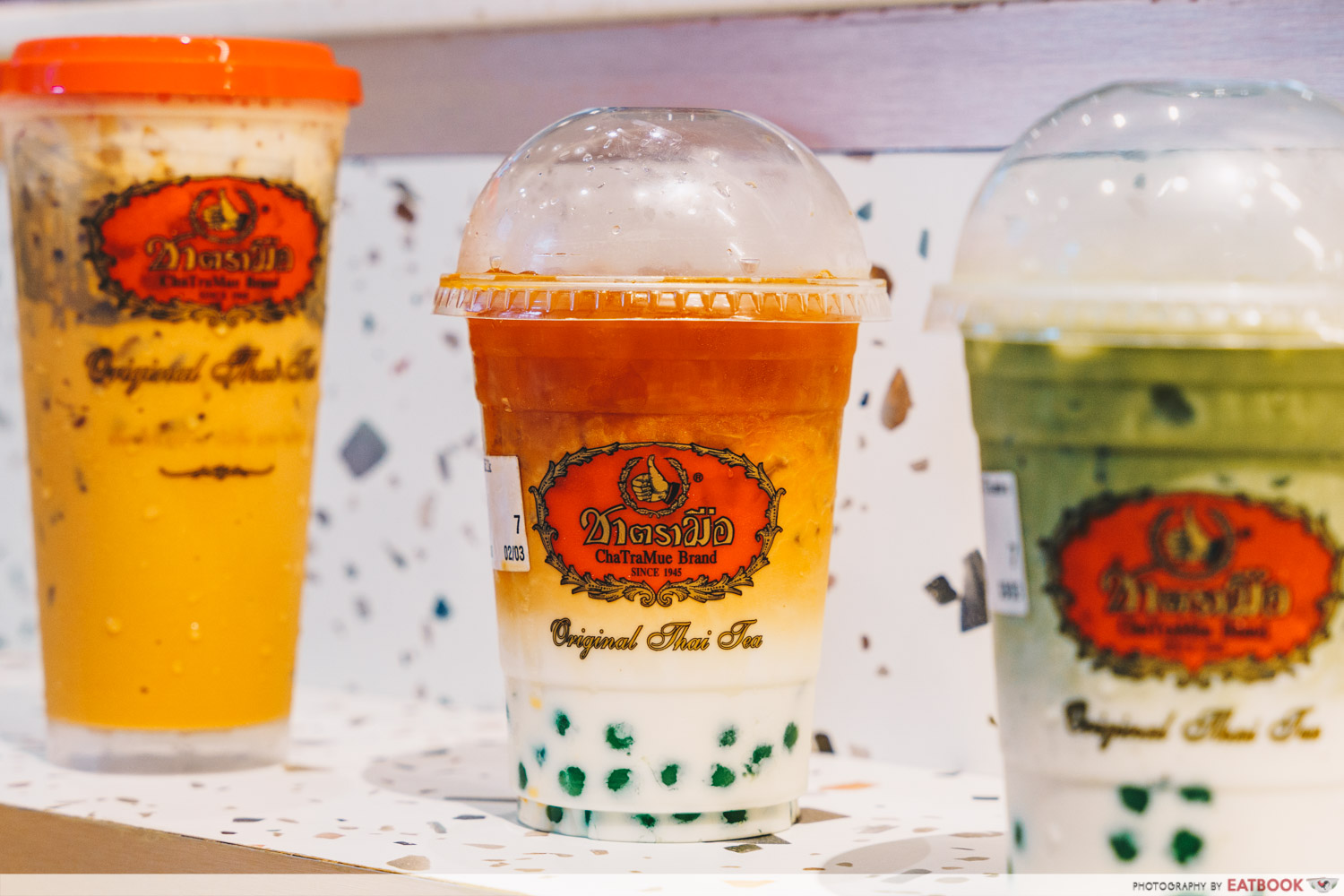 Thai milk tea fans, this is for you. Bangkok's famous ChaTraMue milk tea chain has opened its flagship stall in PLQ (Payar Lebar Quarter), featuring over 20 varieties of teas, soft-serve ice cream and Thai snacks to-go.
Paya Lebar Square And PLQ Food Guide: 25 Places For Cheap Yakiniku, Truffle Hor Fun And More
ChaTraMue is the OG of Thai milk teas, having been around since 1945. Generations of tea expertise, from brewing to manufacturing, has led to ChaTraMue becoming a cult favourite tea brand across Asia. Savvy Thai milk tea lovers in Singapore will remember that ChaTraMue actually had outlets in Singapore prior to this PLQ opening, but licensing changes have led to a complete revamp of their presence in Singapore. This time, it is bigger, better, and as authentic as it can get.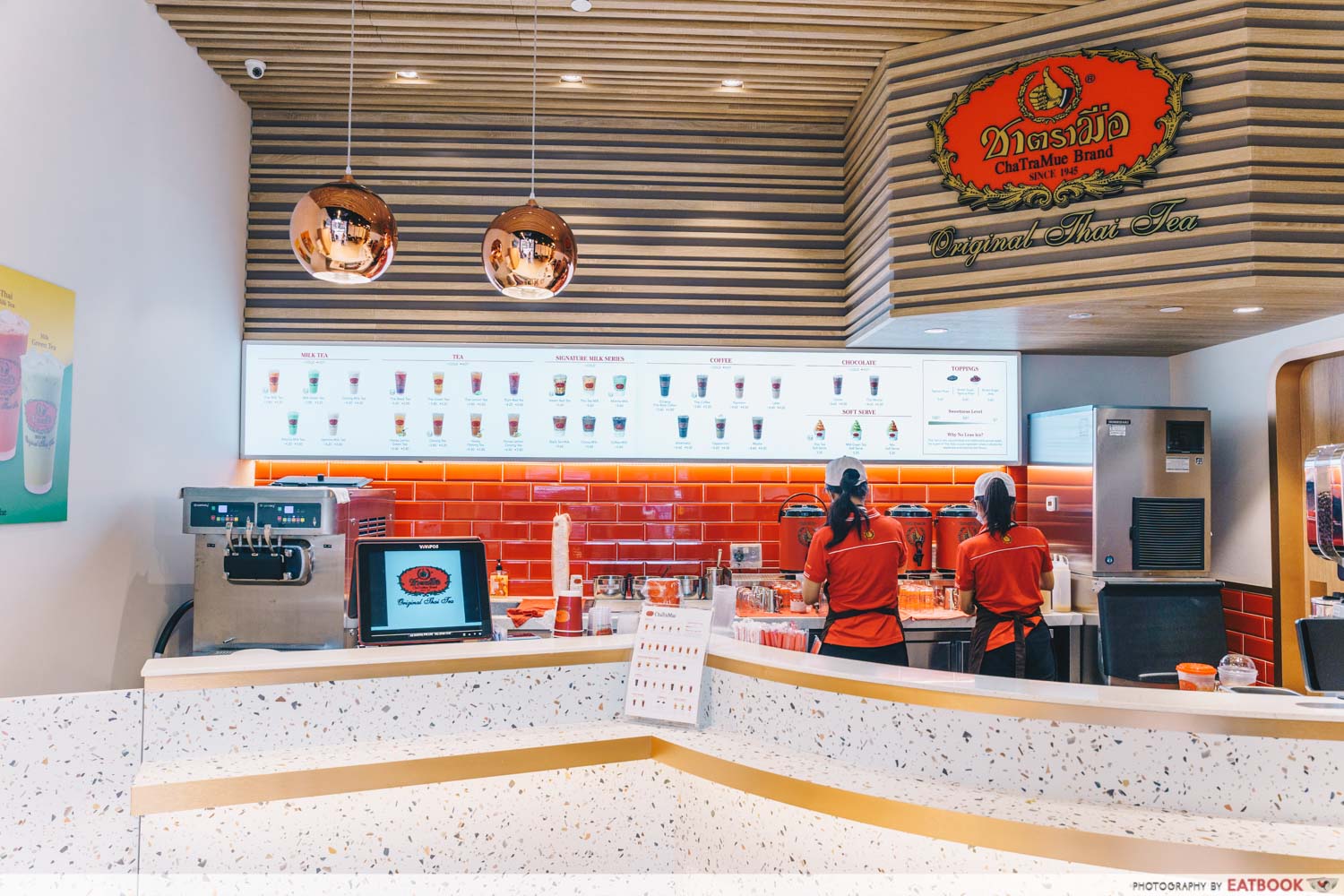 We went down to the new PLQ stall to check out its offerings, and there are plenty. Drinks are available in five "series" ─ Milk Tea, Signature Milk, Coffee, Chocolate, and Tea. 
If cha yen, the classic Thai milk tea, is what you want, then go straight for that. Every serving is made to order by native Thai baristas, brewed in sock filters for added intensity. Spiced tea meets sweet condensed and evaporated milk for a drink that takes you straight back to the sweltering streets of Bangkok while on holiday.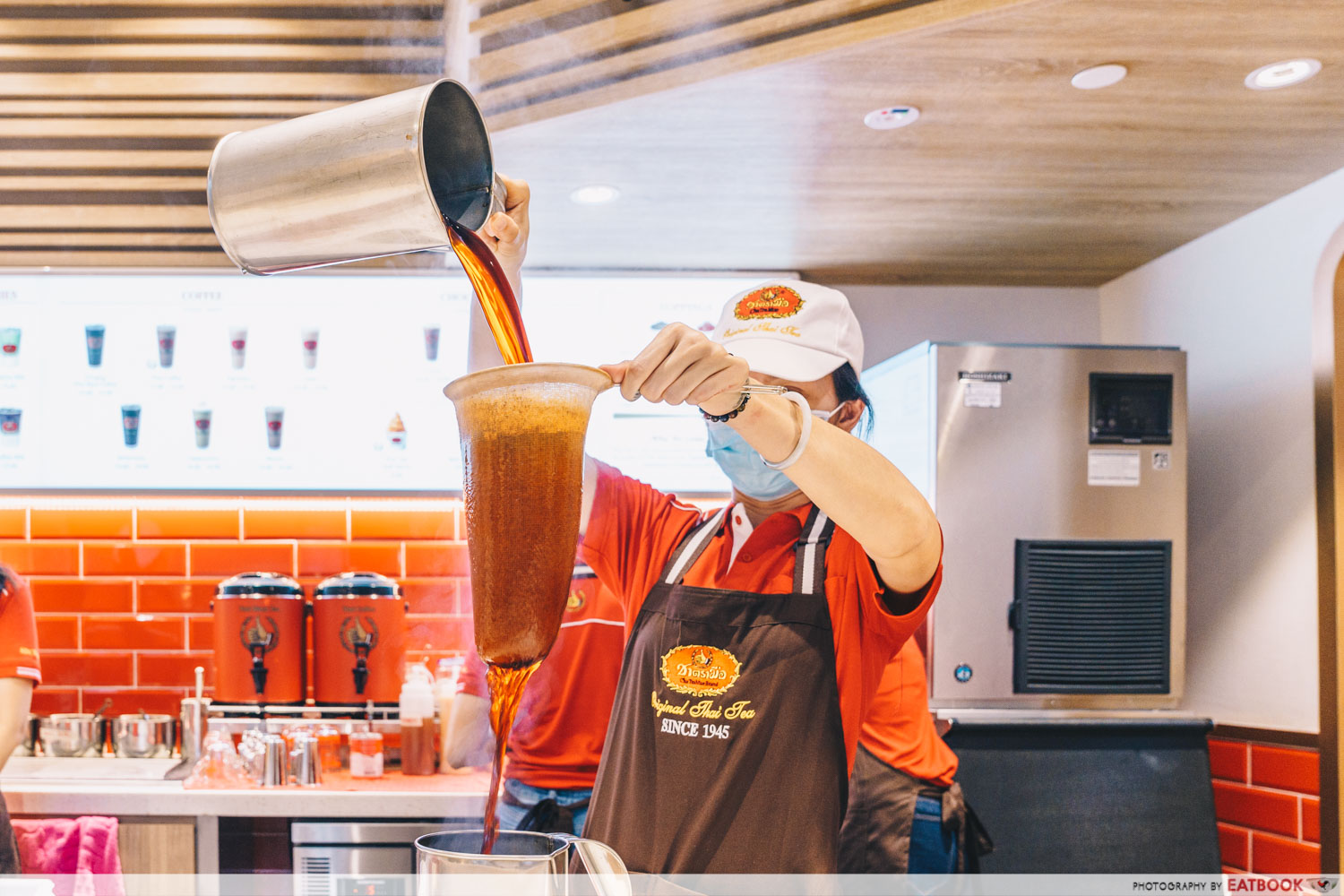 ChaTraMue also brings something different to the table with their Signature Milk series. These pair teas with fresh milk instead, and are all served with pandan-flavoured tapioca pearls made in-house. The Thai Tea Milk ($5.60), in particular, is a must for everyone to try. The aromatic pour is tempered by fresh milk and fragrant pandan pearls, taking milk tea to new heights. Also available is a Matcha Milk ($5.60) version if you prefer the Japanese green tea instead.
10 Thai Food Delivery Places With Delivery Fees Of $5 And Below For Tom Yum, Green Curry And More
A stronger caffeine kick lies in the option for coffee on the menu, featuring Thai-style coffee that is also brewed in-house, available iced or hot. Their O'Lieng Thai Black Coffee ($3.60)  is as dark and as strong as sin, but mellower than your typical kopi-o.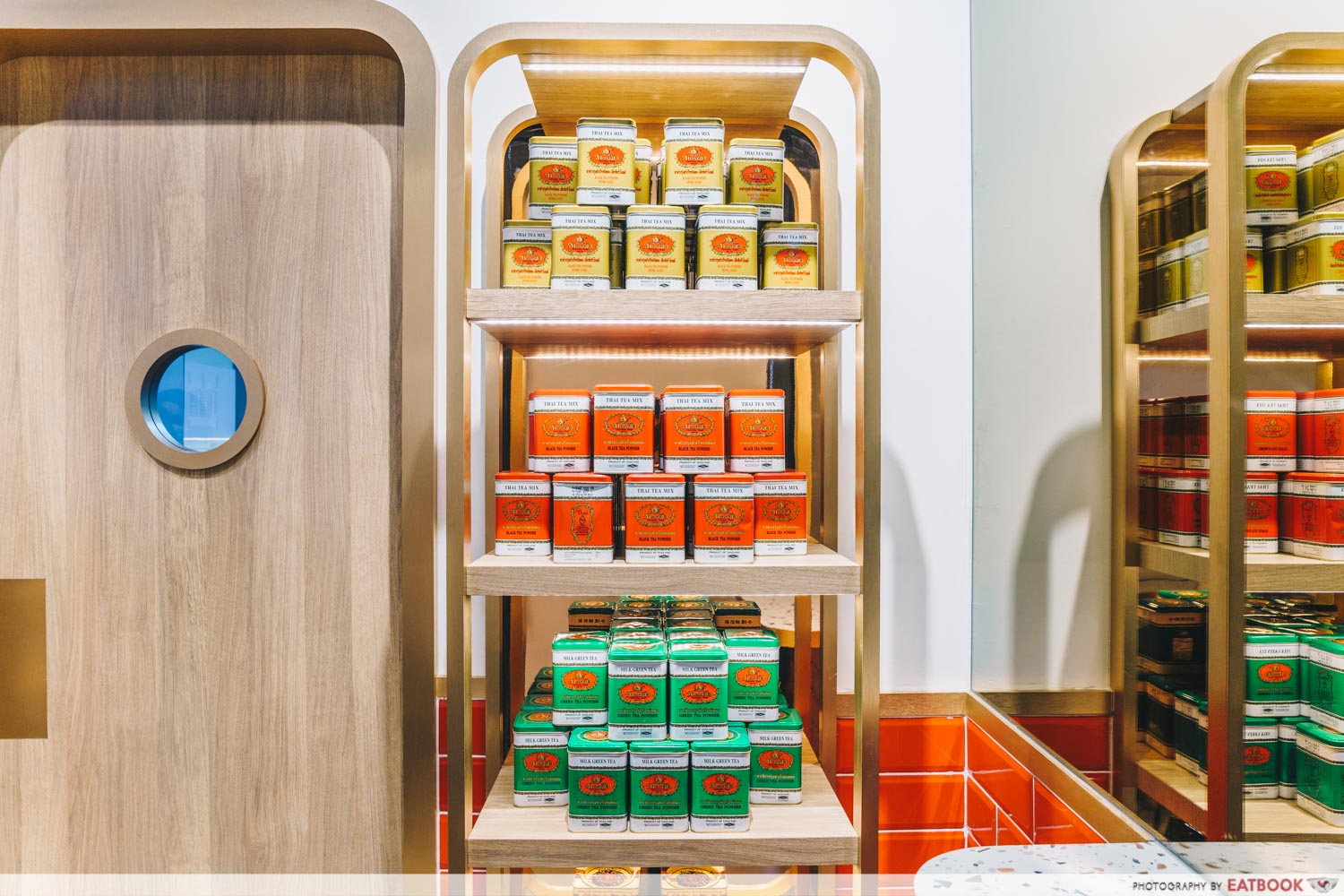 Apart from these, other drinks include fruit teas and assam teas. All can be topped up with tapioca pearls or brown sugar pearls for an added $0.60. Sugar levels can also be adjusted, from zero to 100%, to suit your preference. ChaTraMue teas can also be purchased as loose leaves for home brewing.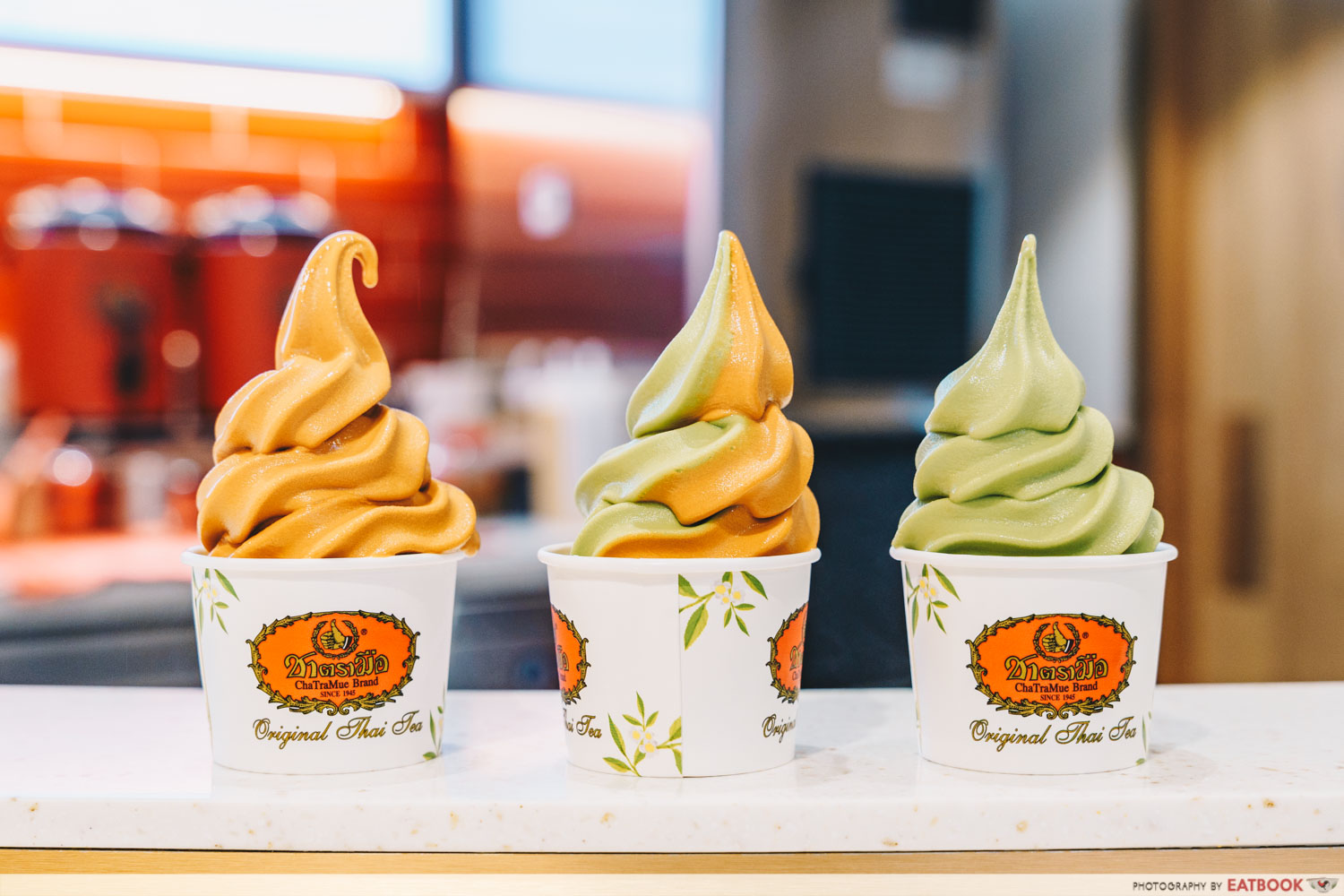 Sugar fiends can get on board with the soft-serve ice creams, sold in Thai Tea, Milk Green Tea or Mixed flavours ($3.20 each), for all you know and love about the teas, now in dessert form. Savoury snacks will gradually be introduced, though available for takeout only.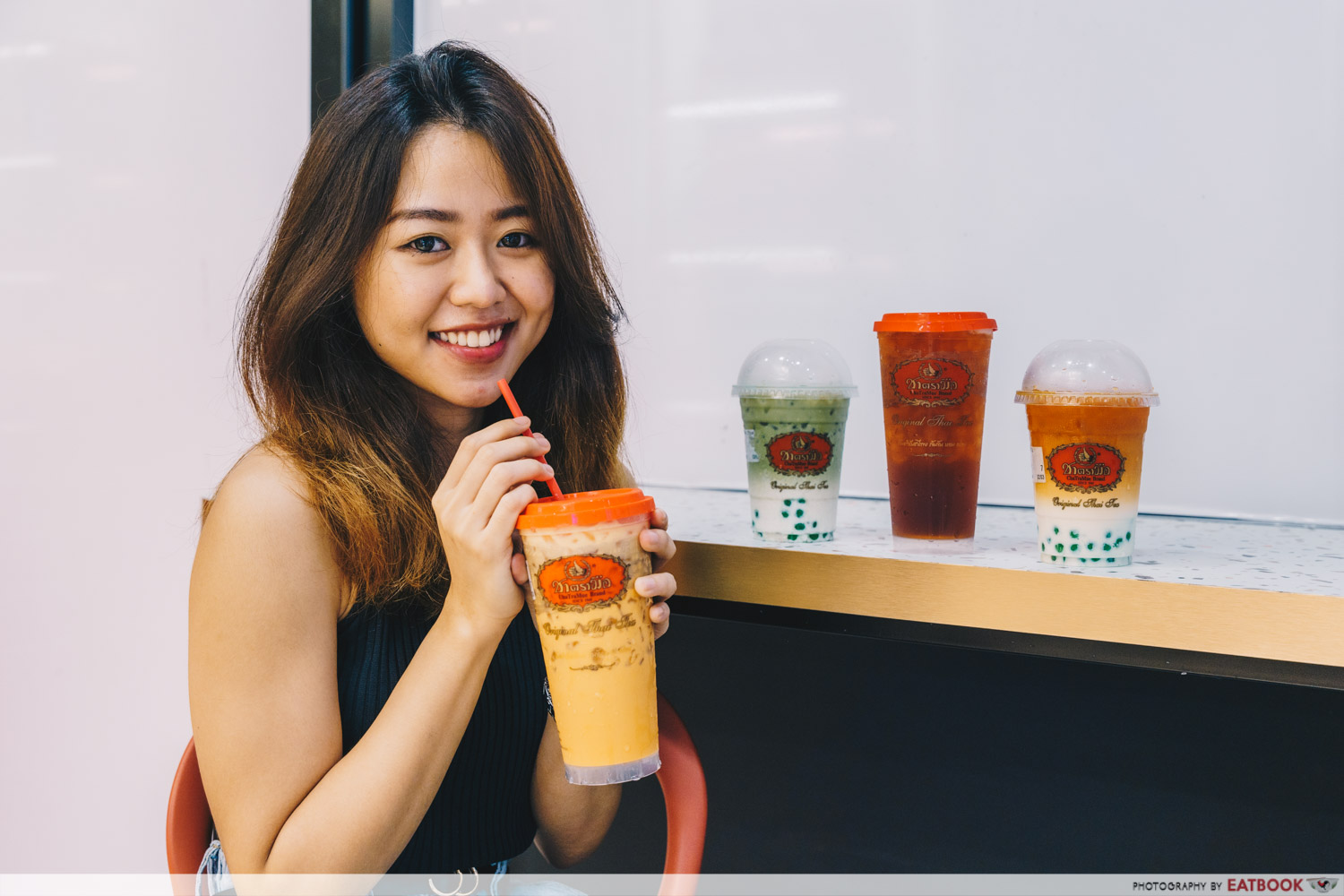 The next time you're in PLQ craving tea, give Taiwanese-style bubble tea a break and give Thai milk tea at ChaTraMue a try instead.
Want more milk tea options in Singapore? Click through to read our review of JLD Dragon's 1.5L Bubble Tea Towers or LiHo's new Oat Milk Bubble Teas.
Address: 10 Payar Lebar Road, Payar Lebar Quarter (PLQ), #01-38, Singapore 409057
Opening hours: Mon-Fri 8am to 10pm, Sat-Sun 10am to 10pm
Website
ChaTraMue uses halal-certified products.
Photos taken by John Lery Villanueva.
This was a media tasting at ChaTraMue.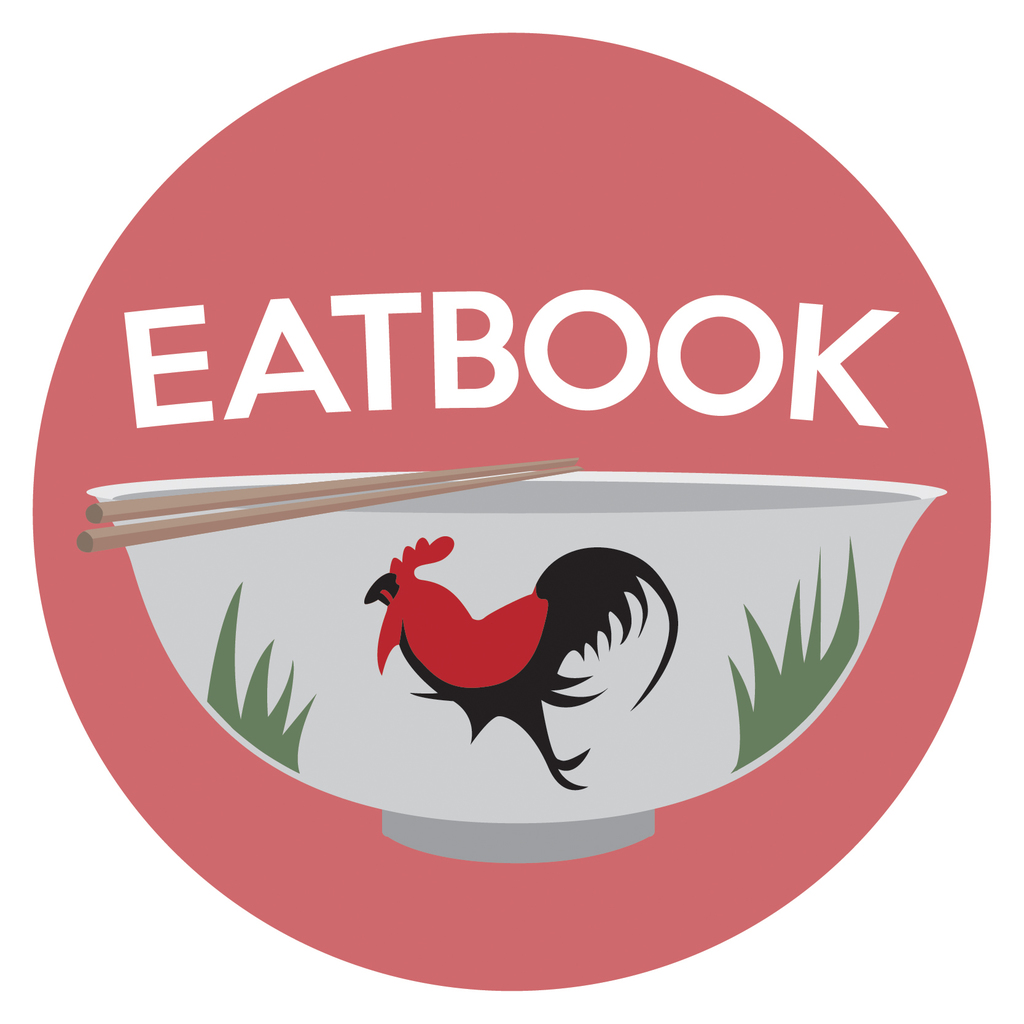 Drop us your email so you won't miss the latest news.