Nestle ondeh ondeh ice cream
Ondeh ondeh remains an S-tier kueh for many of us. Coconutty, gooey, and delightfully chewy, the kueh has also spawned many popular food trends, including ondeh-ondeh cakes and ice creams. On the topic of the latter, Nestlé has brought their famous Ondeh-Ondeh Stick bar ice cream, previously available only in Malaysia, to Singapore.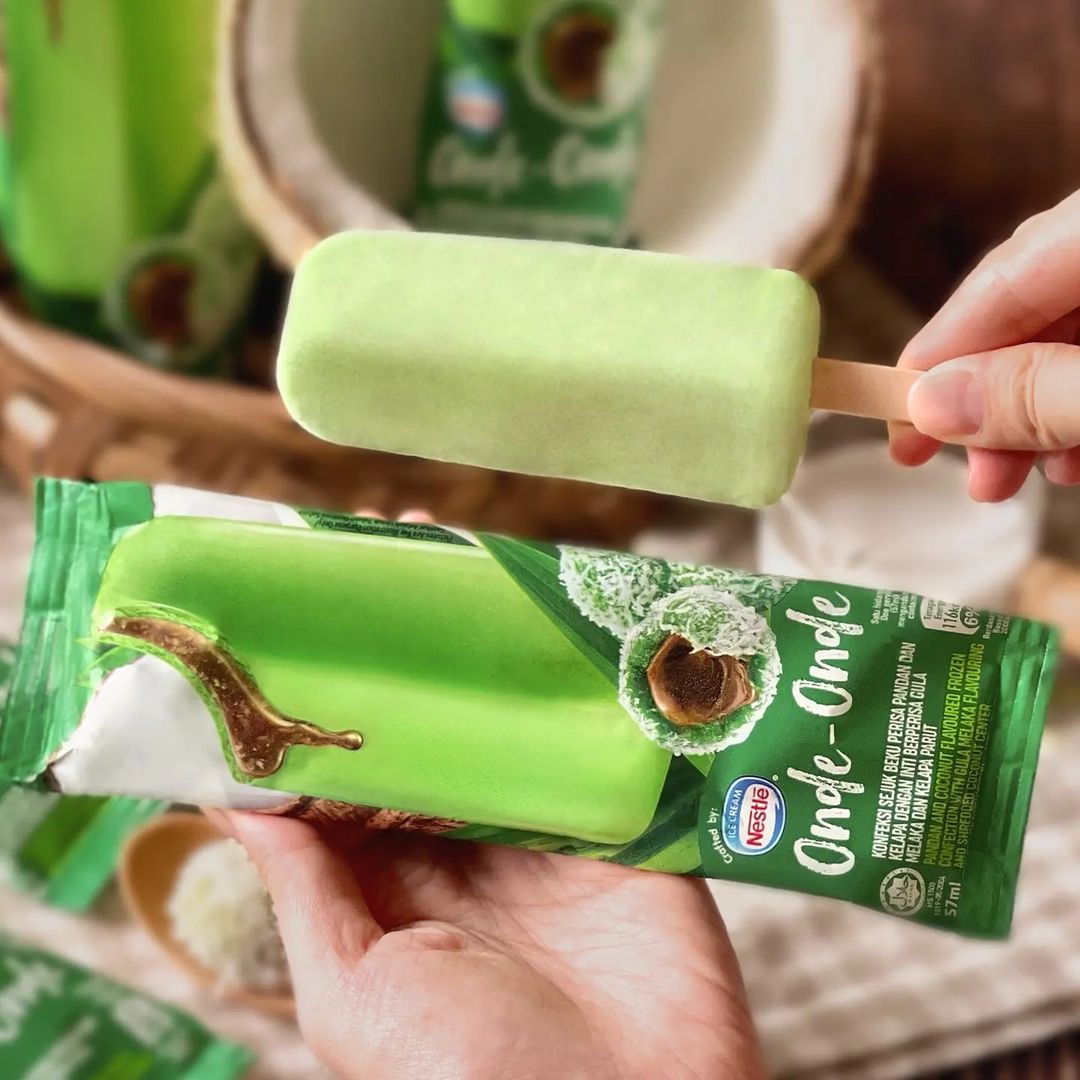 Image credit: Nestle MY
The bar recently launched in Malaysia to much fanfare, with hungry foodies flocking to try out it for themselves.
The ice cream features a creamy pandan and milk outer layer, and an oozy gula melaka, brown sugar, and coconut centre—just like the kueh. Milky and rich, it really hits the spot on a hot day.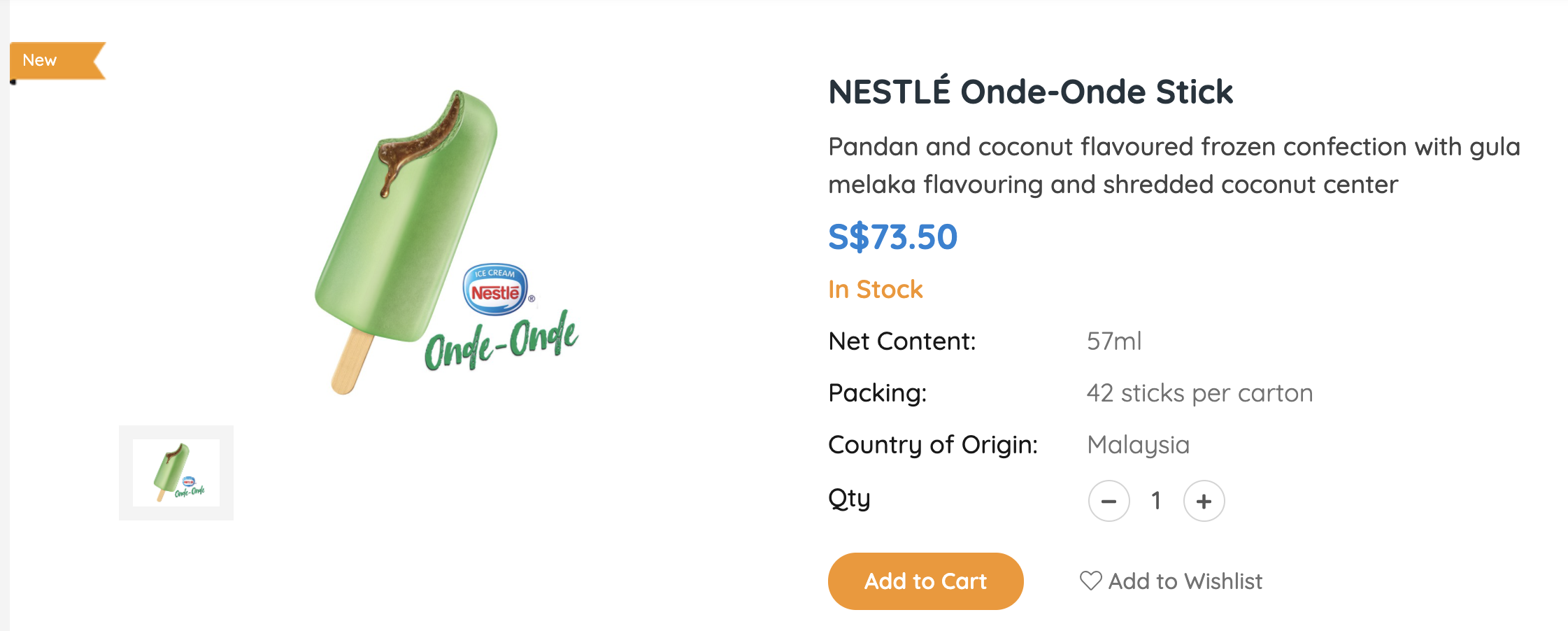 Image credit: MVO
Described as tasting exactly like an ondeh-ondeh, the ice cream's middle is a big win for many, as it is a tad molten, mirroring the best part of the kueh everyone loves. The coconut flakes in the centre also offer a bit of bite.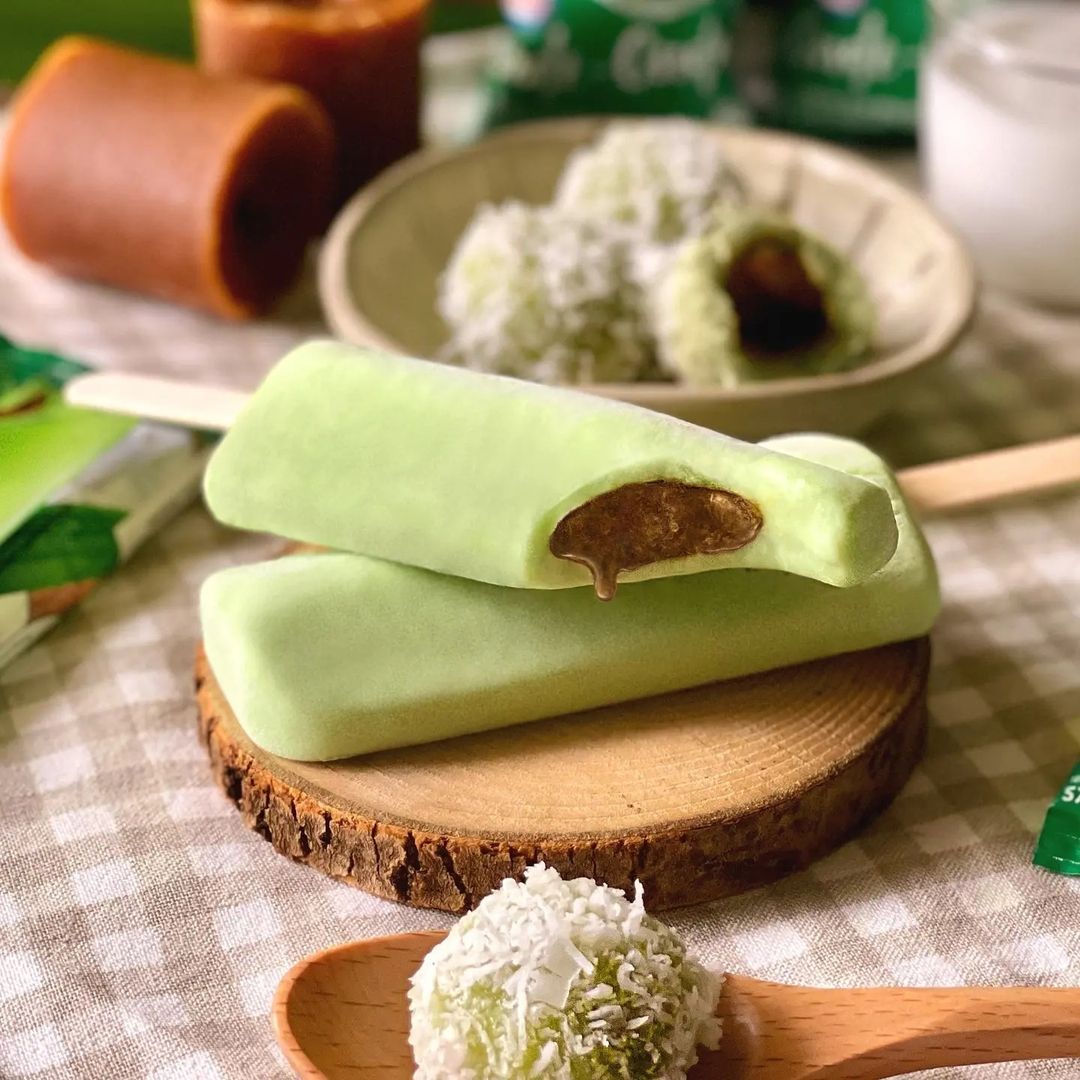 Image credit: Nestle MY
The ice cream is currently available via MVO, an online food retailer. Unfortunately, you can only buy them in a carton, with 42 sticks per order. This is priced at $73.50, working out to $1.75 a stick. It may seem like a lot for just one person, so try getting loved ones, or even your neighbours to chip in for a group buy. You can buy the Nestlé Ondeh Ondeh Stick here.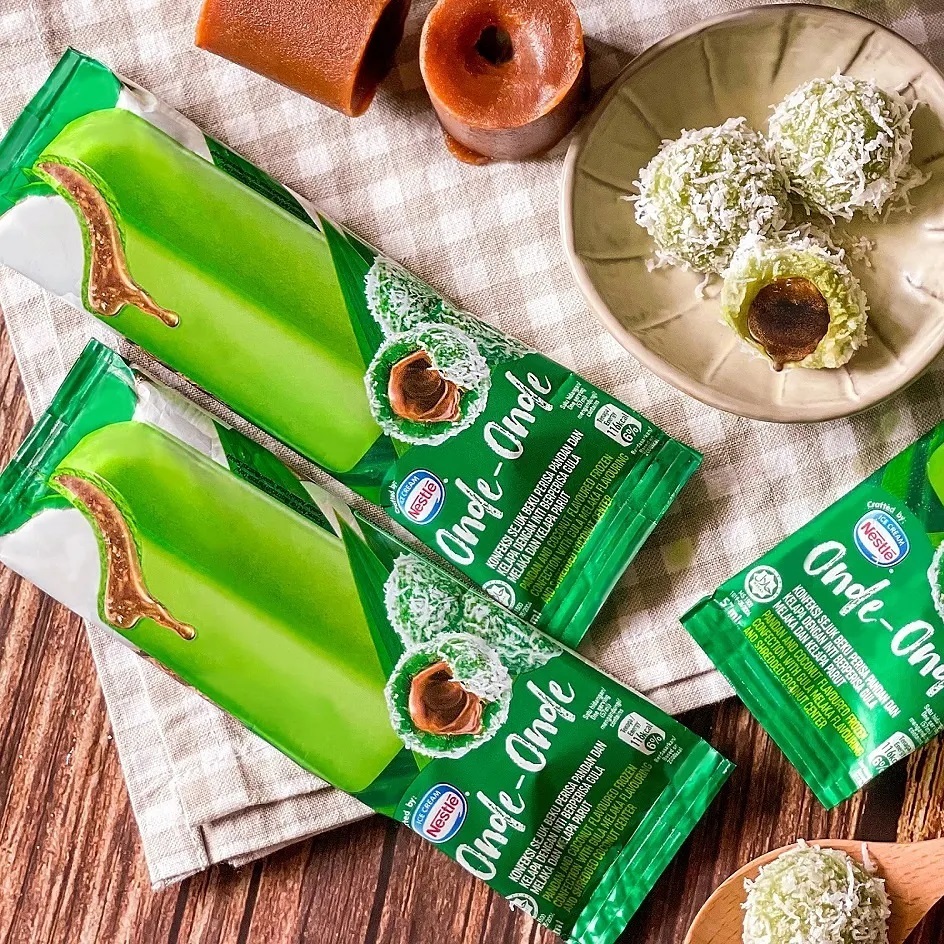 Image credit: Nestle MY
For more kueh options, check out our guide to kueh shops in Singapore. We also have compiled a list of kueh deliveries in Singapore, ideal for celebrations, birthdays, or just satisfying a midday craving.
10 Nonya Kueh Stores Serving Traditional Handmade Treats Your Grandmother Will Love
Otherwise, check out our Apam Balik Wak Power review for apam balik, also known as min jiang kueh, made fresh by the famous Geylang Bazaar store, which has since opened permanently in Yishun. There is also our look at The Kuihmaker, an all-new kueh store in Bukit Batok selling traditional Malay confections made fresh daily.
The Kuihmaker: Under-HDB Bakery Sells Traditional Kueh From $0.60
Featured image adapted from Nestle MY.