---
New cafes in March 2018
---
With all sorts of new restaurants and cafes popping up everywhere in Singapore, it's hard to keep track of where to go next with your squad. Here's a list of new cafes in March 2018 to check out so you can be the person your friends go to when you guys need a place to meet.
---
1. Wakey Wakey
---

Image credit: @wakeysg
Everything about this new cafe by the folks behind Strangers' Reunion screams #aesthetics. With floor-to-ceiling glass windows and wooden tables, Wakey Wakey at Beach Road can be considered a Kinfolk fan's wonderland.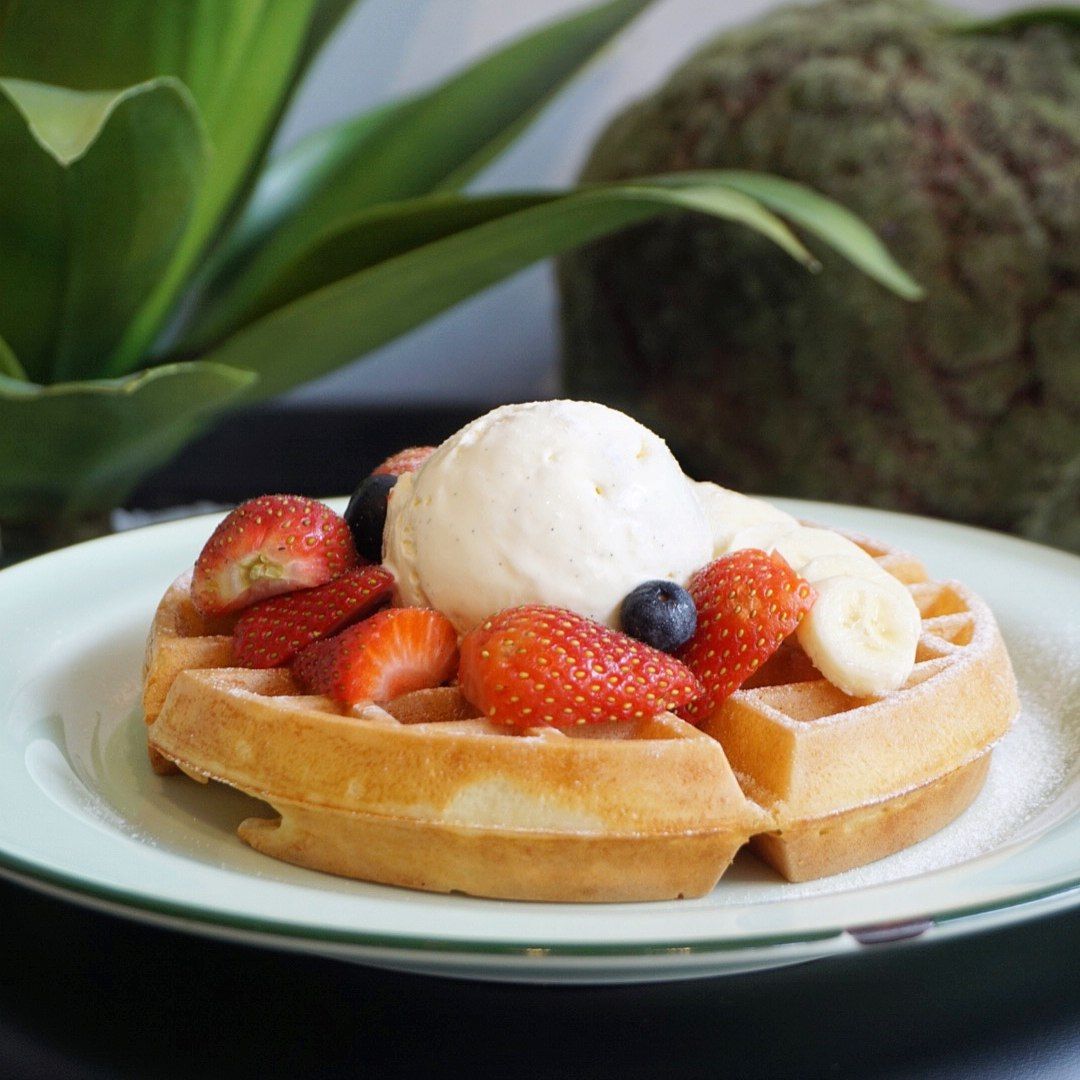 Image credit: @blancheeze
The range of nosh here, albeit limited, is equally Instagram-worthy. Aside from cakes and buttermilk waffles, they offer a variety of coffee and drinks such as Sea Salt Chocolate and matcha latte. Wakey Wakey is still in their soft launch phase, so there are no fixed prices for the food – just tip as much as you'd like.
Address: 302 Beach Road, #01-04/05, Singapore 199600
Opening hours: Daily 9am to 6pm
Tel: 6291 0227
Website
---
2. Bearded Bella
---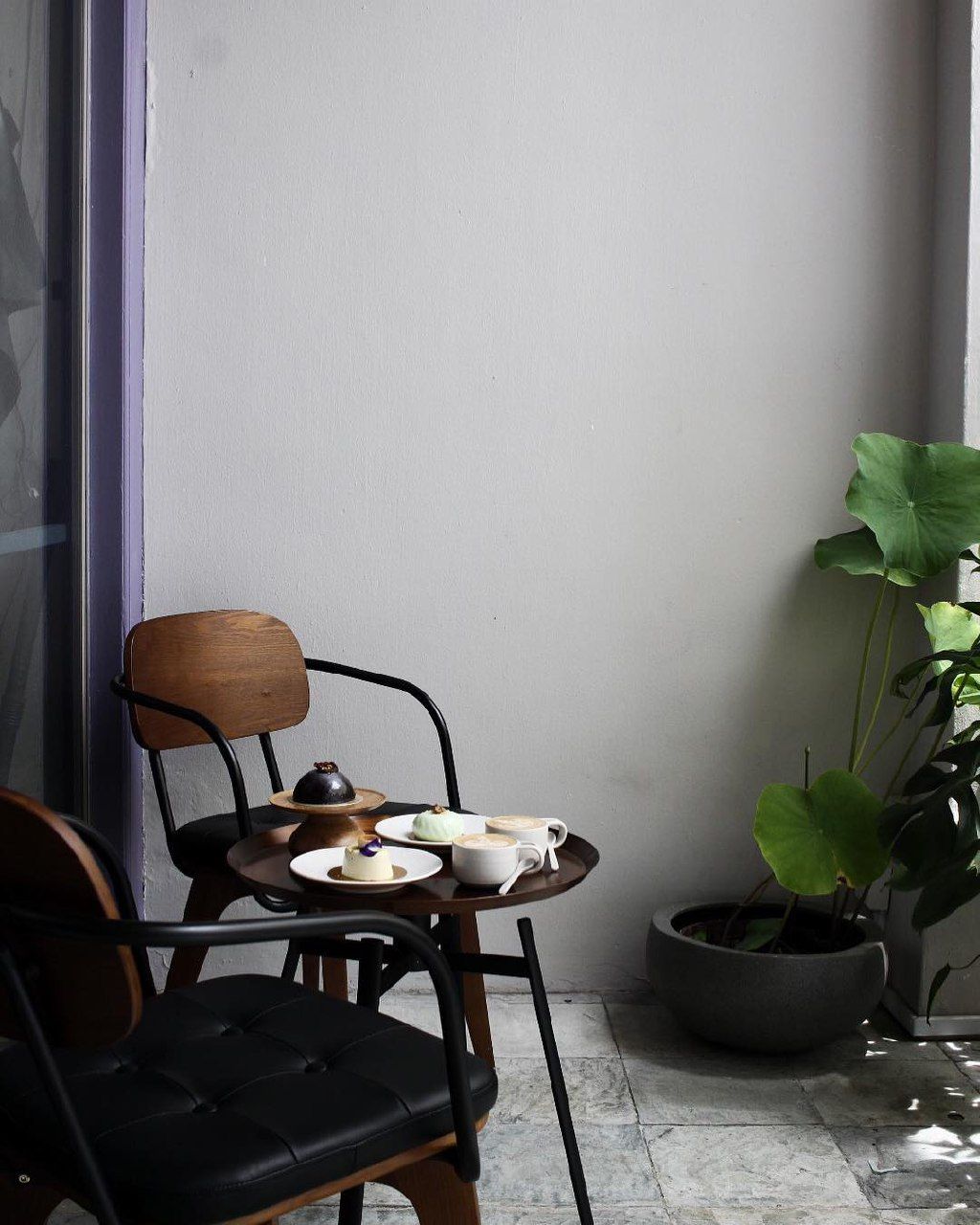 Image credit: @bearded.bella
Also in a soft-launch phase is Bearded Bella at Tanjong Pagar. While their minimalist interior makes them blend in with many other cafes around the area, their food looks exceptionally pretty.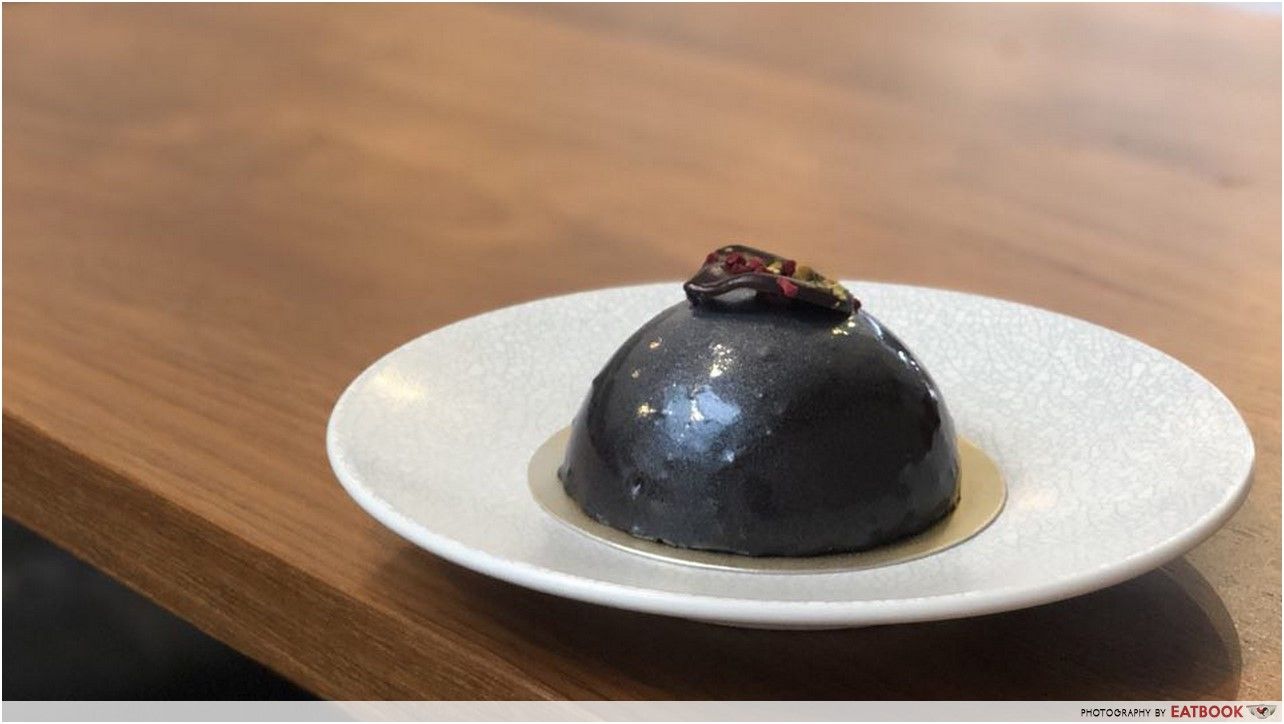 As Bearded Bella hasn't officially opened, their kitchen is still coming up with new plates. What they've served previously include cured salmon as well as slow-cooked pork jowl that's combined with eggs Benny. They also have cakes in flavours such as Mocha Cherry. Swing by soon as they are still running on a tips-only basis! The cafe will only launch officially in mid-March.
Address: 8 Craig Road, Singapore 089668
Opening hours: Daily 7:30am to 5pm
Tel: 9880 0775
Website
---
3. Little Farms Cafe
---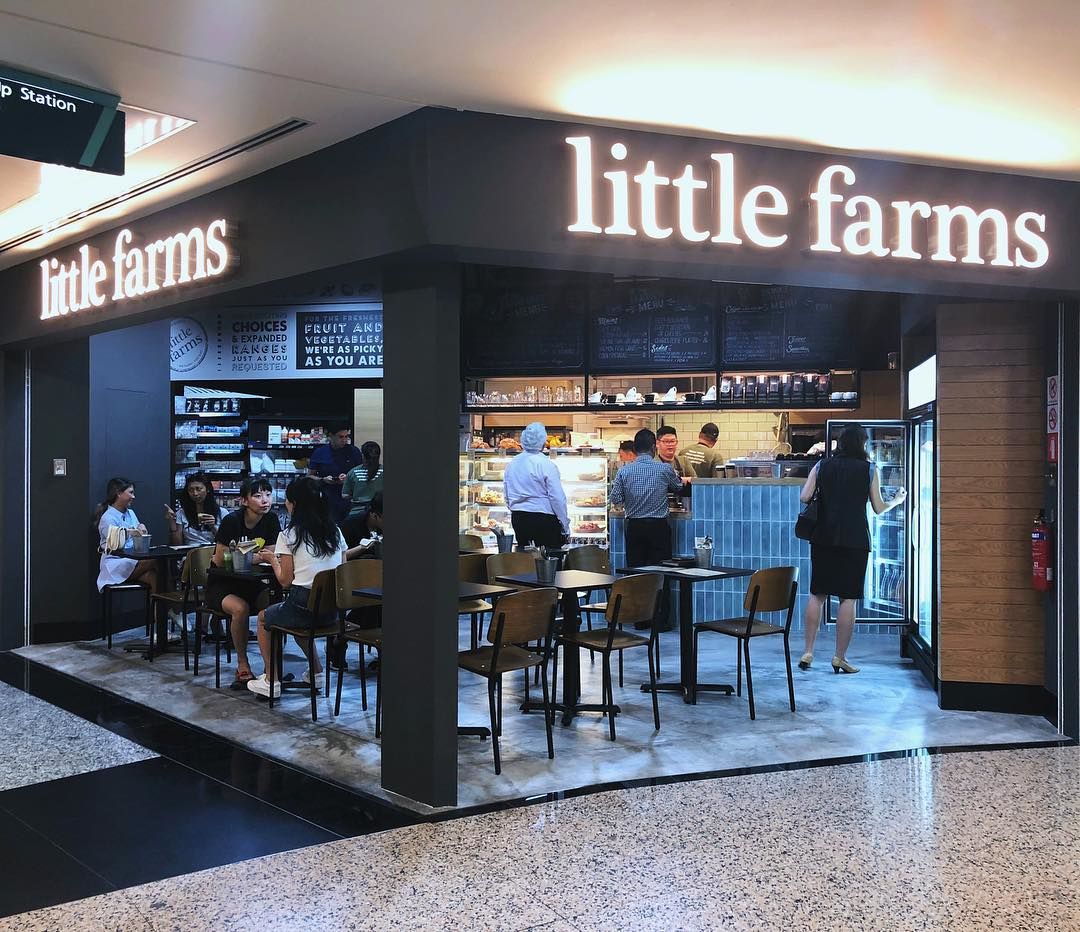 Image credit: @littlefarms
Bring your friends to Little Farms Cafe if #eatclean is your squad's theme of the year. Little Farms started out as an atas supermarket that offers groceries sourced from all over the world, and it has now started its own cafe.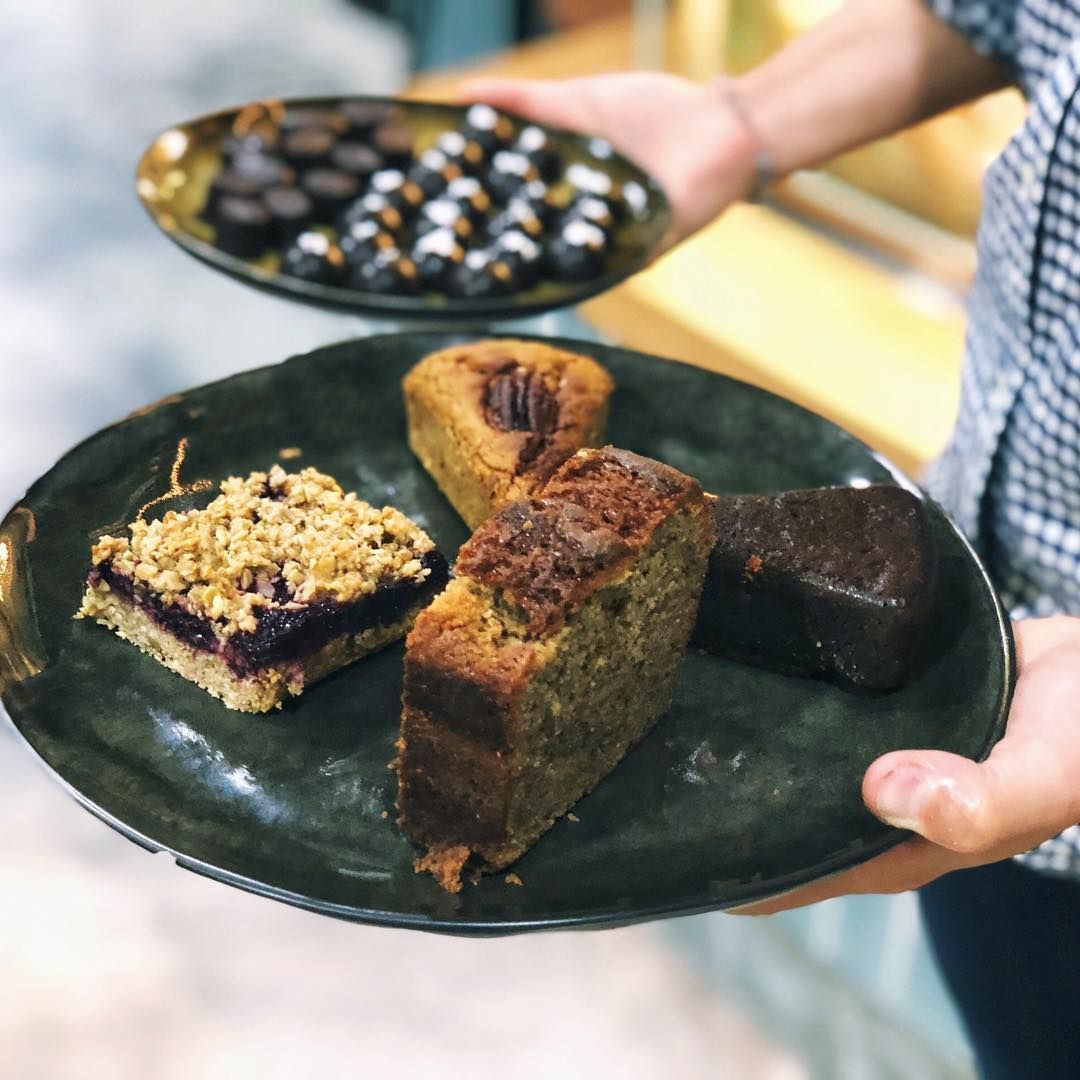 Image credit: @littlefarms
For some hot grub, go for their Smashed Avocado ($15) and Cape Grim Steak & Eggs ($24). The former is an avocado toast with poached egg and feta, while the latter is good ol' steak paired with two sunny side up eggs. They've got a variety of pastries too, with gluten-free and vegan options available. Prices are on the high side here, which should come as no surprise considering how the supermarket is known to offer quality ingredients.
Address: 491 River Valley Road, #01-20, Valley Point Centre, Singapore 248371
Opening hours: Daily 7:30am to 6pm
Tel: 6262 0619
Website
---
4. SimpleBurger Inc
---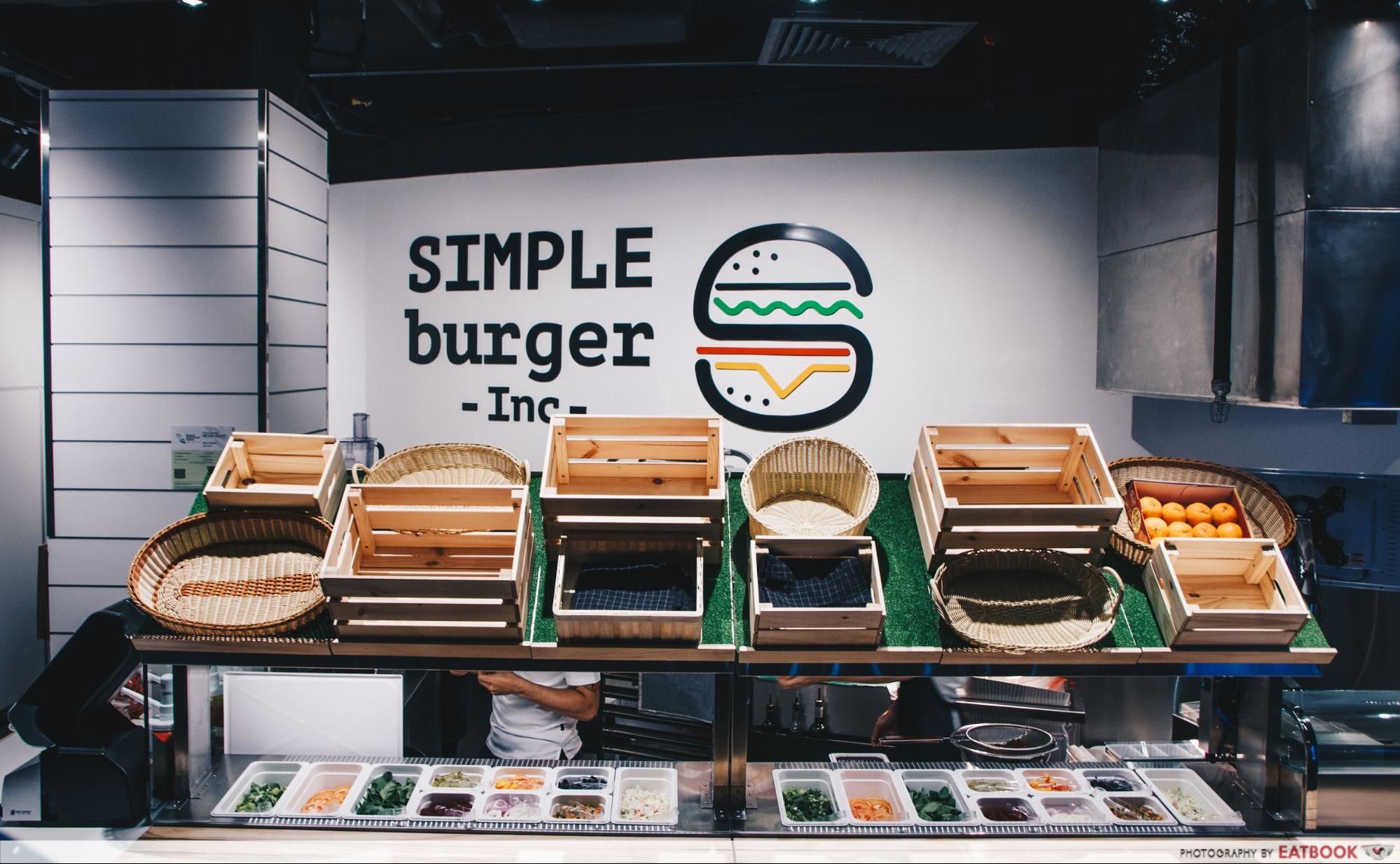 Don't be fooled by this counter that looks like a salad bar; it's actually a burger kiosk! SimpleBurger Inc opened at myVillage in February, and it lets you customise your burger.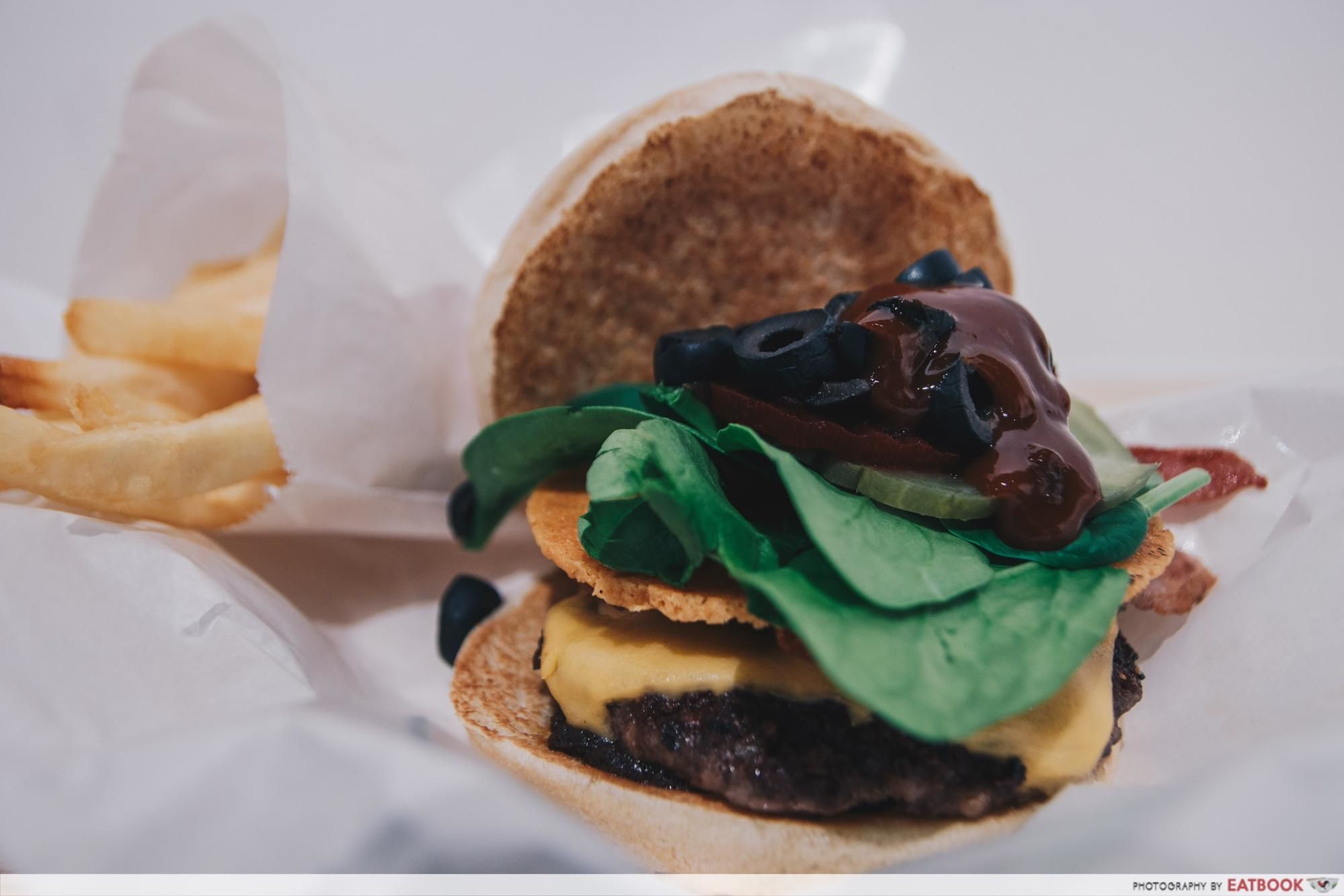 First, pick a meat. We recommend their Beef (Natural) ($11), which is made of both ribeye and striploin cuts, but you can get their Pork ($9), Chicken ($8), or regular Beef ($9) burger as well. Once that's done, opt for add-ons such as Sunny Side-up Egg ($1) and Bacon Strips ($1). Those on a tight budget can choose to skip this step and go straight for their free-flow veggies such as olives and pickles at no extra cost!
Check out our full review of SimpleBurger Inc!
Address: 1 Maju Avenue, #B1-21/22, myVillage, Singapore 556679
Opening hours: Daily 10am to 10pm
Tel: 6634 2526
Website
---
5. Prodigal Cafe
---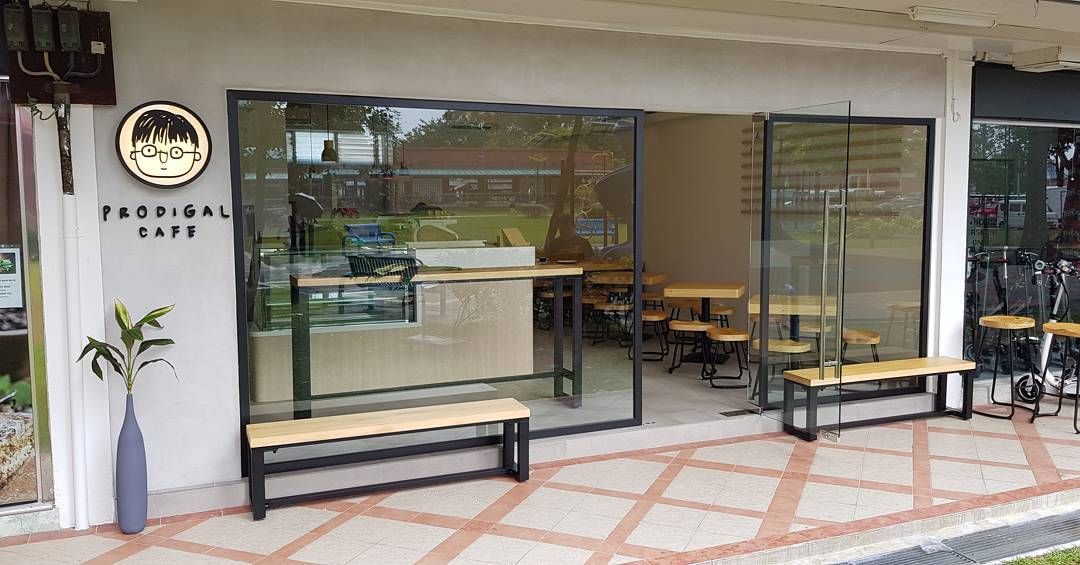 Image credit: @prodigalcafe
Opened by the same people behind Prodigal Roasters, Prodigal Cafe is a new place to chill and soak in that weekend vibes.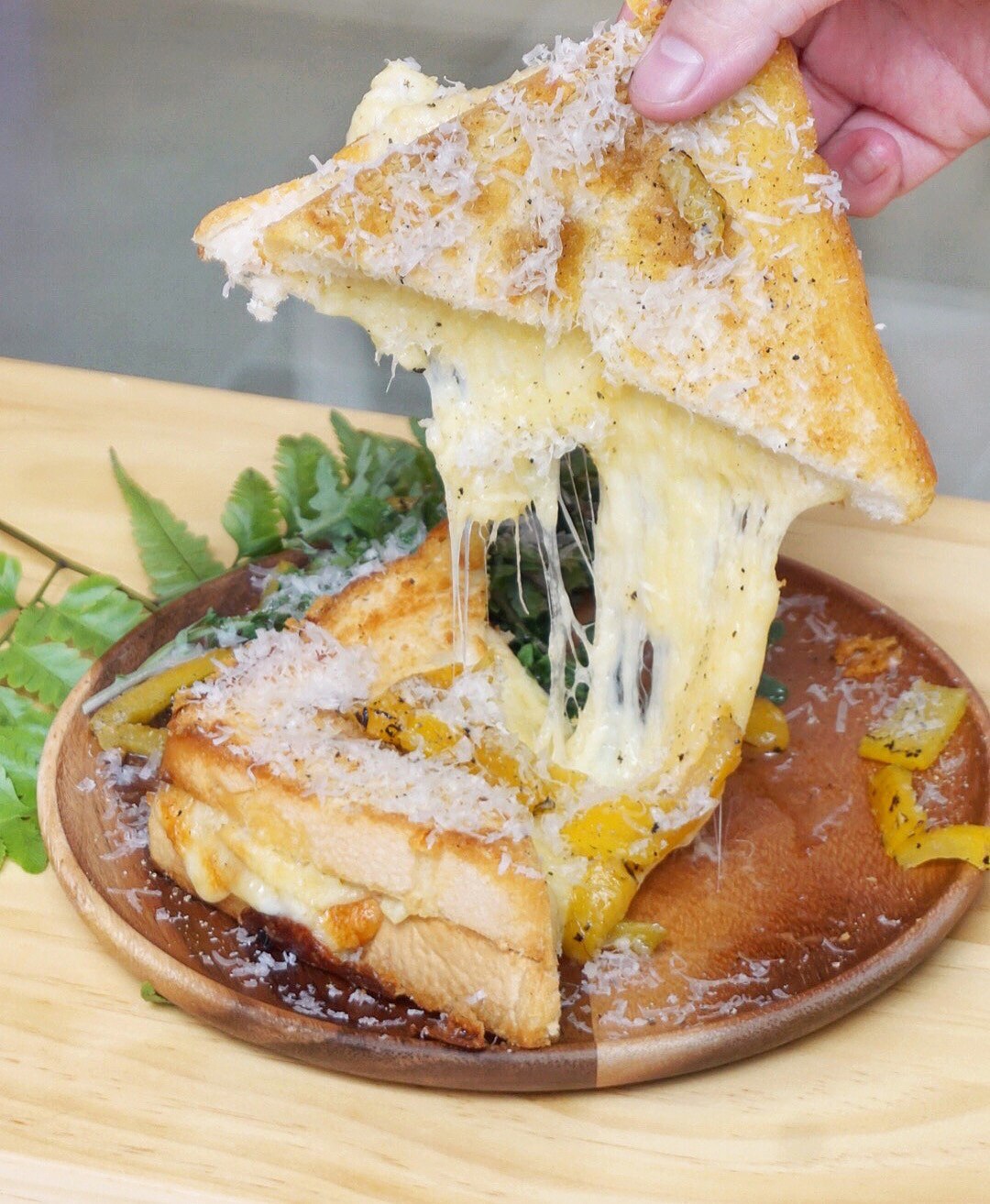 Image credit: @blancheeze
Other than the delightful tarts and coffee they already offer, they now have a menu of hot mains too. Cheese lovers, be sure to check out their Grilled Cheese ($10), which is a gloriously messy but scrumptious sandwich overflowing with melted cheese and sliced peppers.
Address: Blk 81 MacPherson Lane, #01-55, Singapore 360081
Opening hours: Thur-Tue 10am to 6pm
Website
---
6. BPC
---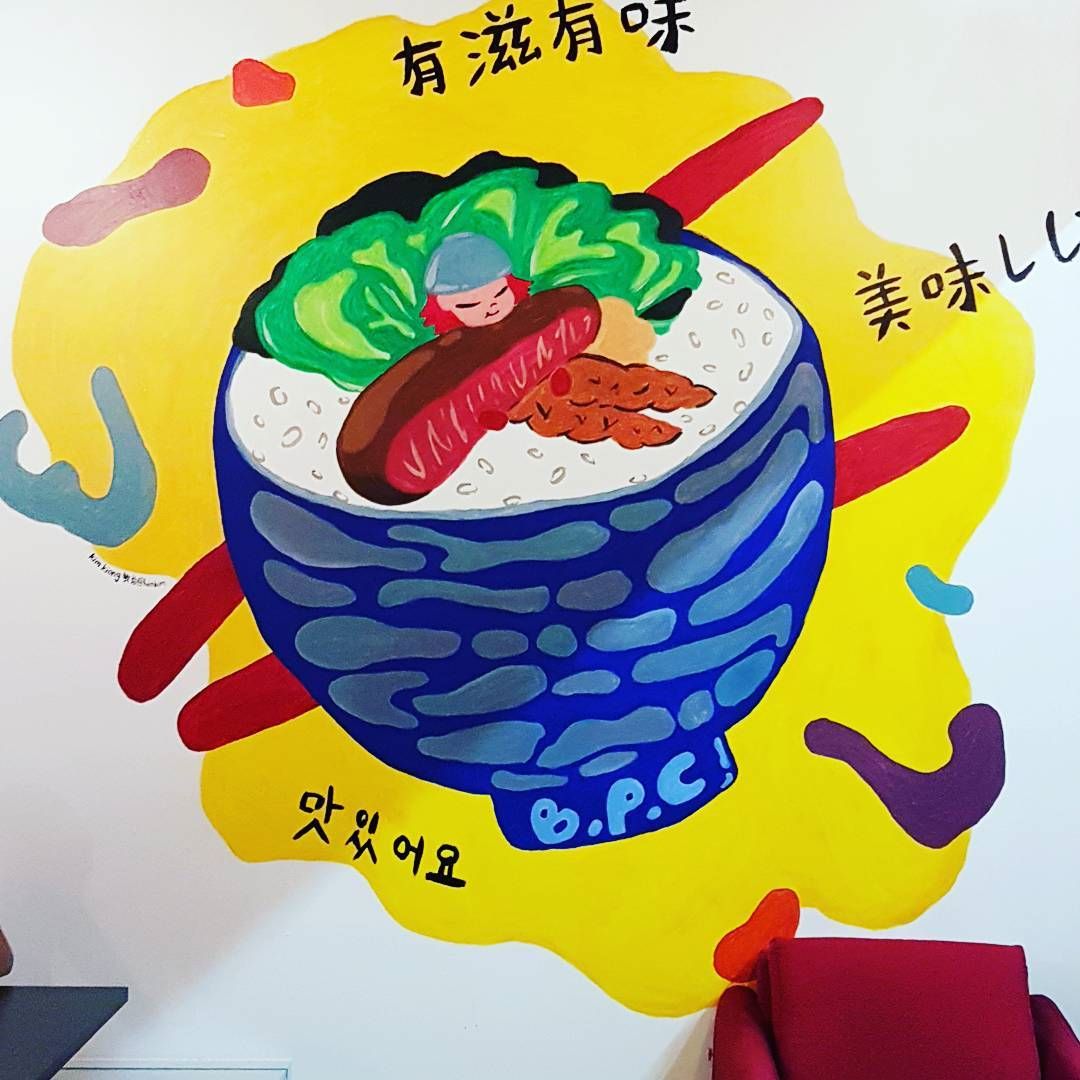 Image credit: @bpc.sg
Burlington Square is home to many hole-in-the-wall eateries serving hearty food and BPC is the new kid on the block. BPC amusingly just stands for beef, pork, and chicken – ingredients you can definitely find atop their rice bowls.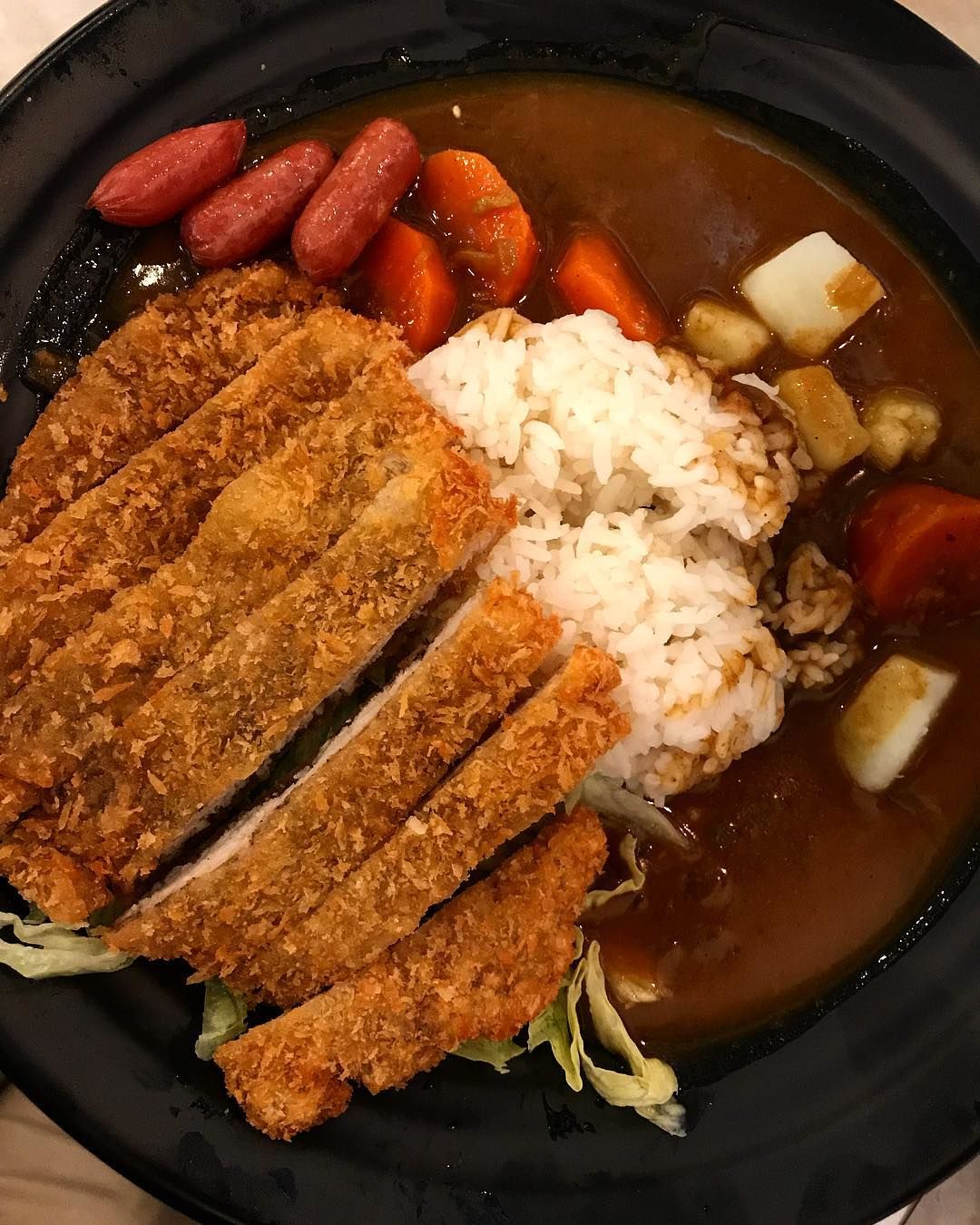 Image credit: @enochfang
Run by a small family and headed by two brothers who are foodies themselves, the food served here is sure to remind you of home. You can get mains such as Japanese Curry Rice at $8.90 and Pepper Rice Bowl or Bulgogi Pork Bowl at $7.90. The portions are substantial and the prices are justified, making BPC a great place for a quick meal with friends.
Address: 175 Bencoolen Street, #01-57, Burlington Square, Singapore 189649
Opening hours: Mon-Fri 11am to 8pm, Sun 11am to 3pm
Tel: 6732 1473
Website
---
7. Casa MANINI
---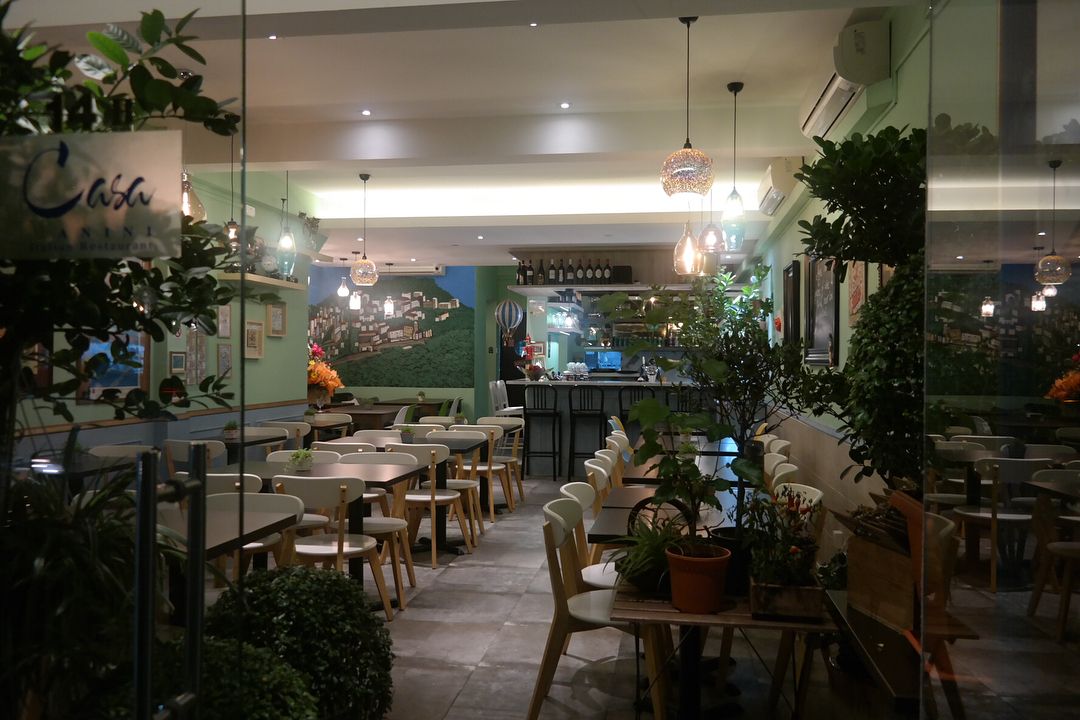 Image credit: @fifimanini
Take a step into Casa MANINI and in an instant, you'll be whisked into a casual dining restaurant in the cobbled streets of Italy. An addition to the slew of eateries at Serangoon Gardens, Casa MANINI is a great choice for a nice family gathering or a romantic meal.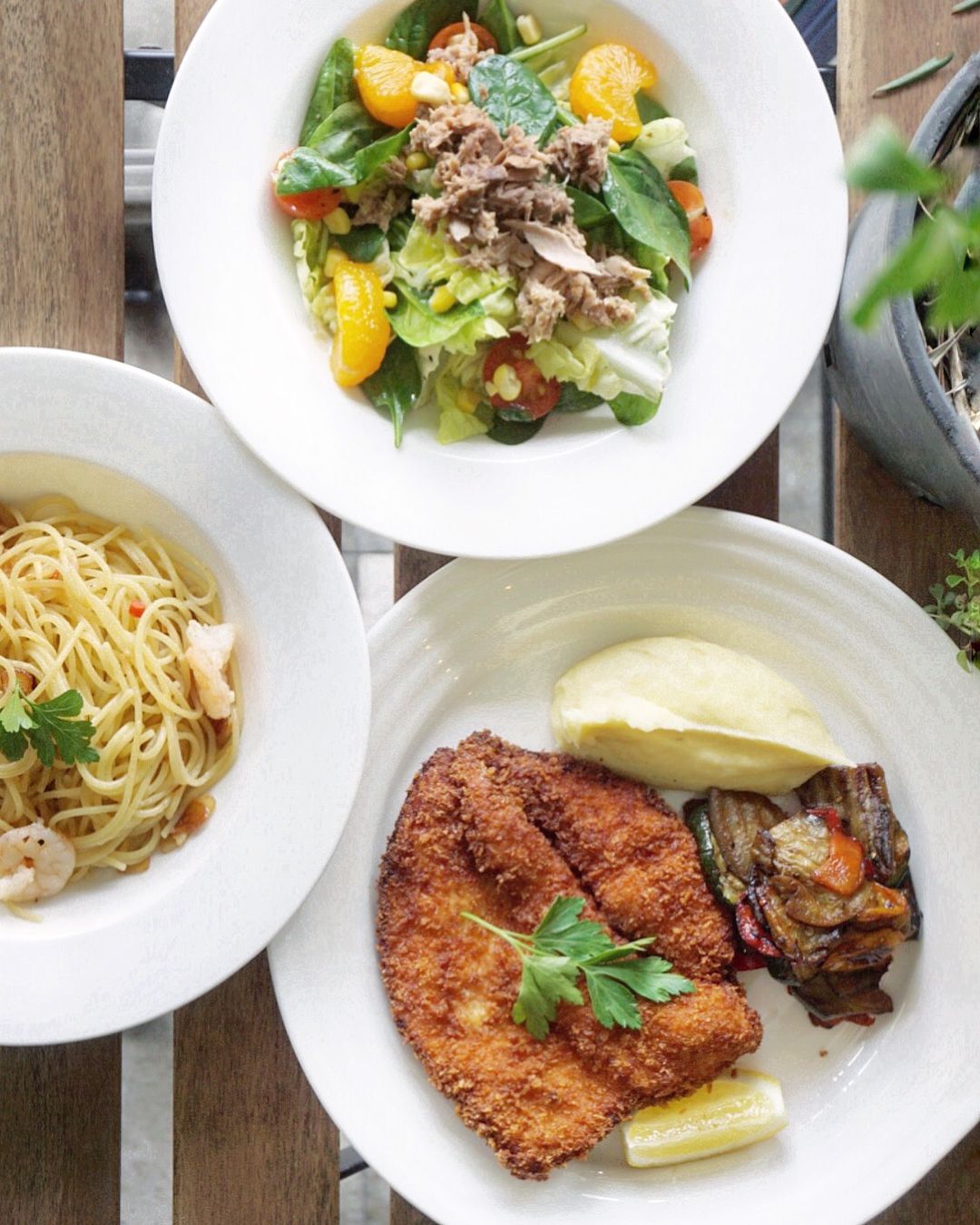 Image credit: @blancheeze
The restaurant run by the Manini family serves up a value-for-money No-Brainer Lunch Set at $20++, which gets you an appetiser and a main. Mains include Lasagna Classica – a slobber-inducing goodness of beef and pork between lasagna sheets – and Pollo Alla Milanese, which is a slab of breaded chicken breast with mashed potatoes and a medley of vegetables. Have some comforting Italian dishes here without a huge price tag. Buon appetito!
Address: 14B Kensington Park Road, Singapore 557265
Opening hours: Tue-Sun 12pm to 2:30pm, 6pm to 10pm
Tel: 6281 1286
Website
Menu
---
8. I-Bing
---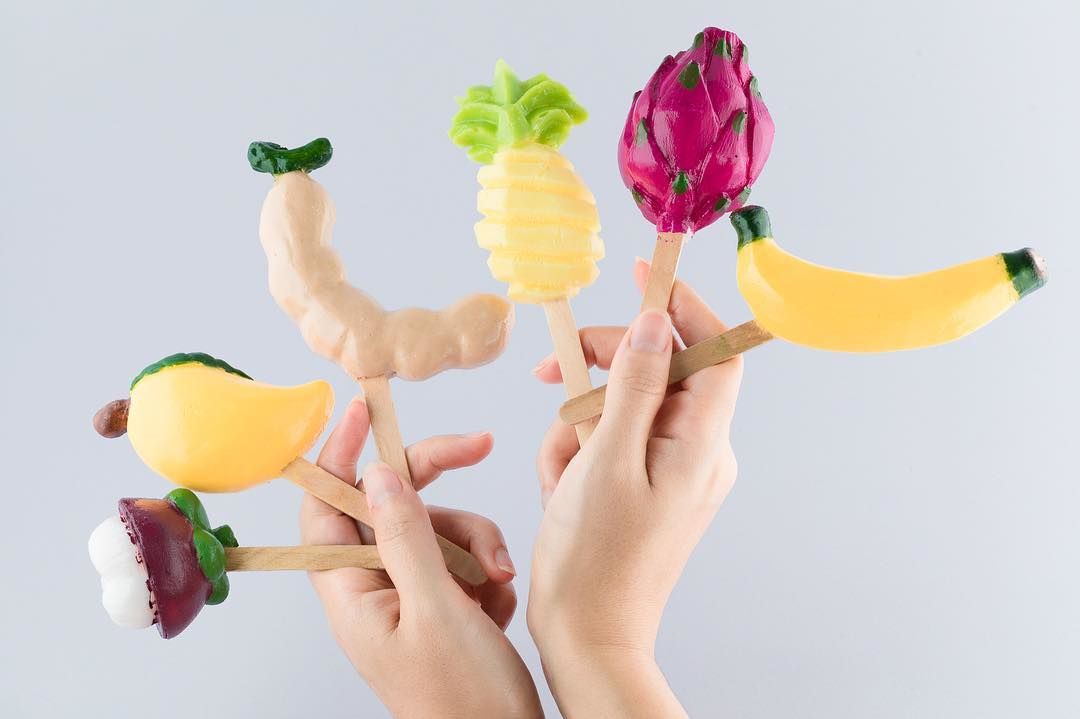 Image credit: @ibing_sg
Originating from Thailand, these popsicles from I-Bing are totes adorable! Not only do they look cute, they taste good too – think premium, legit flavours unlike those artificially sweet ones.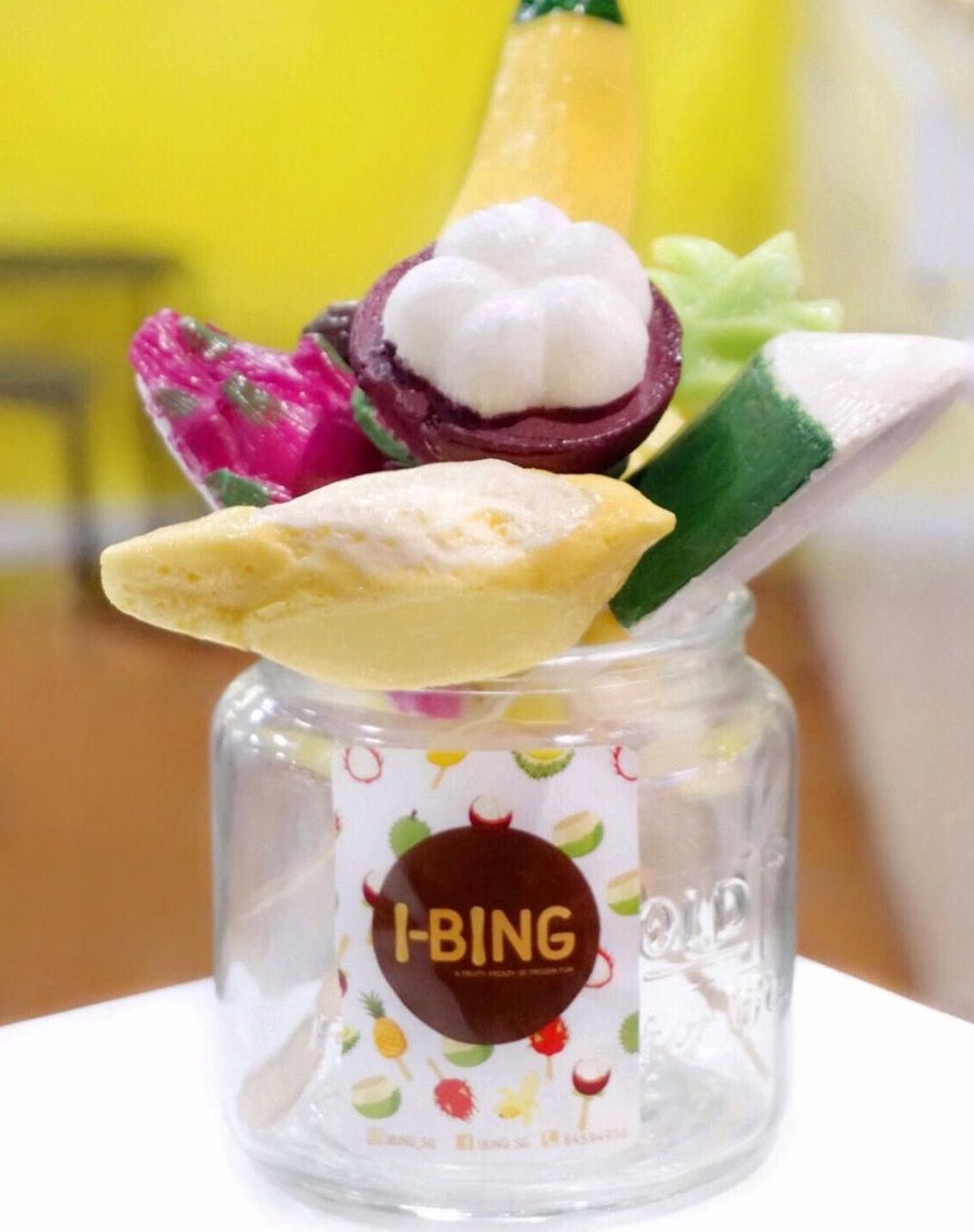 Image credit: @blancheeze
You can find choices such as the king and queen of fruits, Durian and Mangosteen, and the favourite of many – Mango – at $5.50 each. Other flavours such as Pineapple, Coconut, Dragonfruit, Tamarind, and Banana would set you back $4.95 each. Hurry drag your posse down for some sweet treats!
Find out more about I-Bing!
Address: 133 New Bridge Road, #B1-35, Chinatown Point, Singapore 059413
Opening hours: Daily 9am to 10pm
Tel: 8459 4956
Website
---
9. Dulukala at Island
---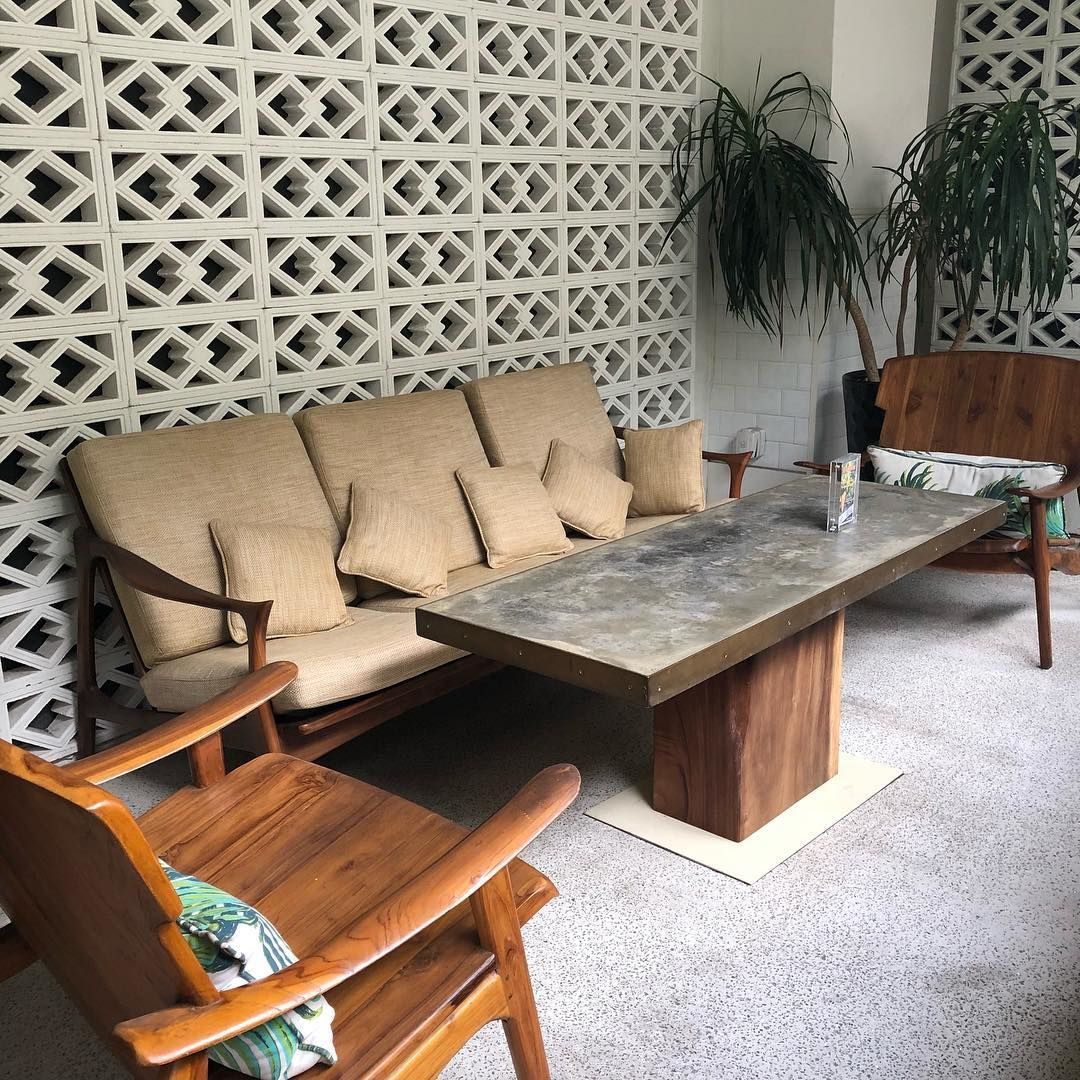 Image credit: @chashatravel
Here at Dulukala at Island, the decor is so pretty that you'll feel like you're living on island time. Don a linen shirt and a floppy straw hat and escape the hustle and bustle of Orchard Road momentarily. The pictures taken here would go best with VSCO filter, HB2.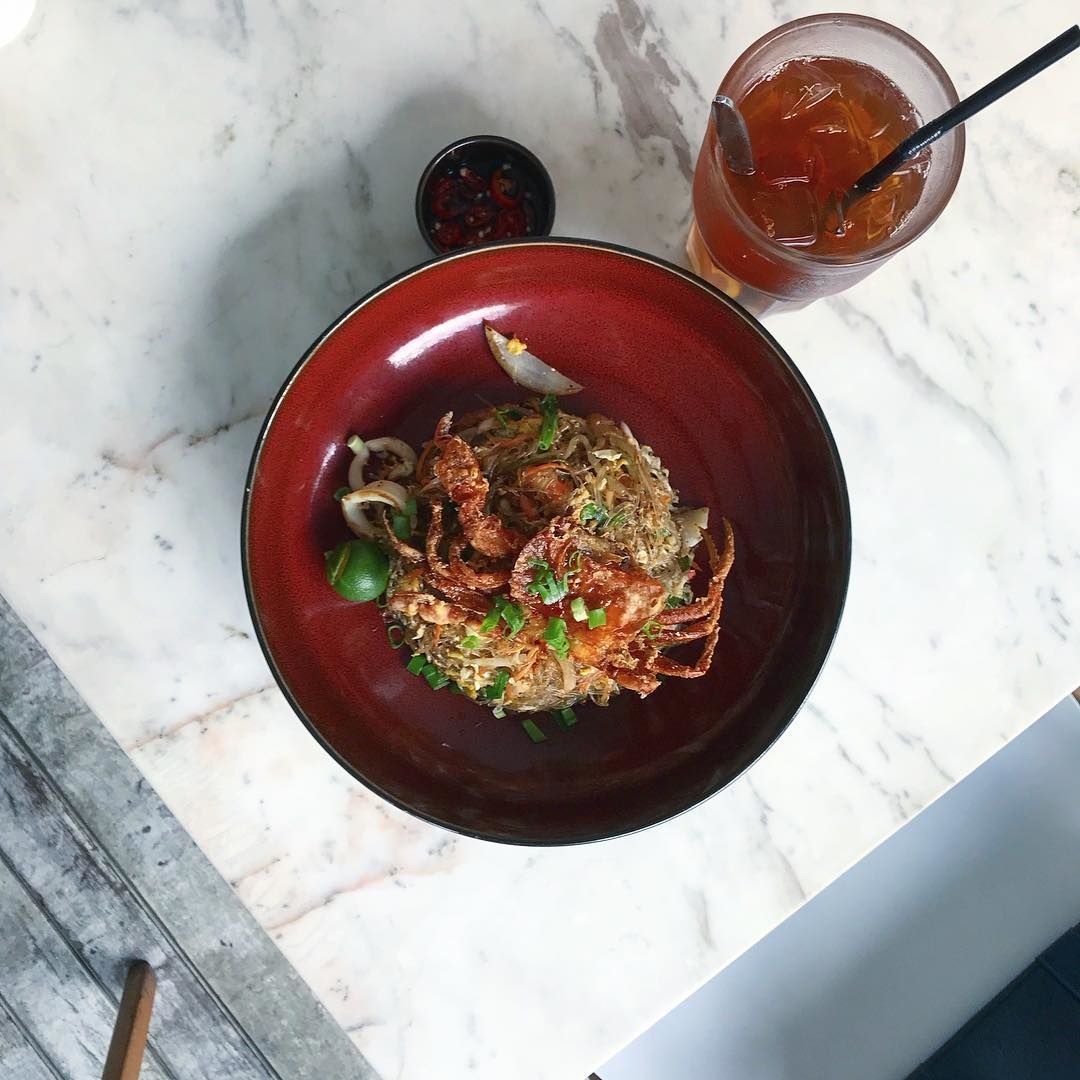 Image credit: @jelli_beanie
Wind down with some of Dulukala's signatures such as Crayfish Laksa ($24++) and Black Pepper Crab Tung Hoon ($21++). You can also bring your mother down for some quality time accompanied by their Nonya Kueh Set for 2 pax at $15++. It comes with eight pieces of assorted kueh, along with coffee or tea.
Address: 310 Orchard Road, Level 4, Tangs Plaza, Singapore 238864
Opening hours: Mon-Sat 10:30am to 9:30pm, Sun 11am to 8:30pm
Tel: 6734 6077
Website
---
10. Uya
---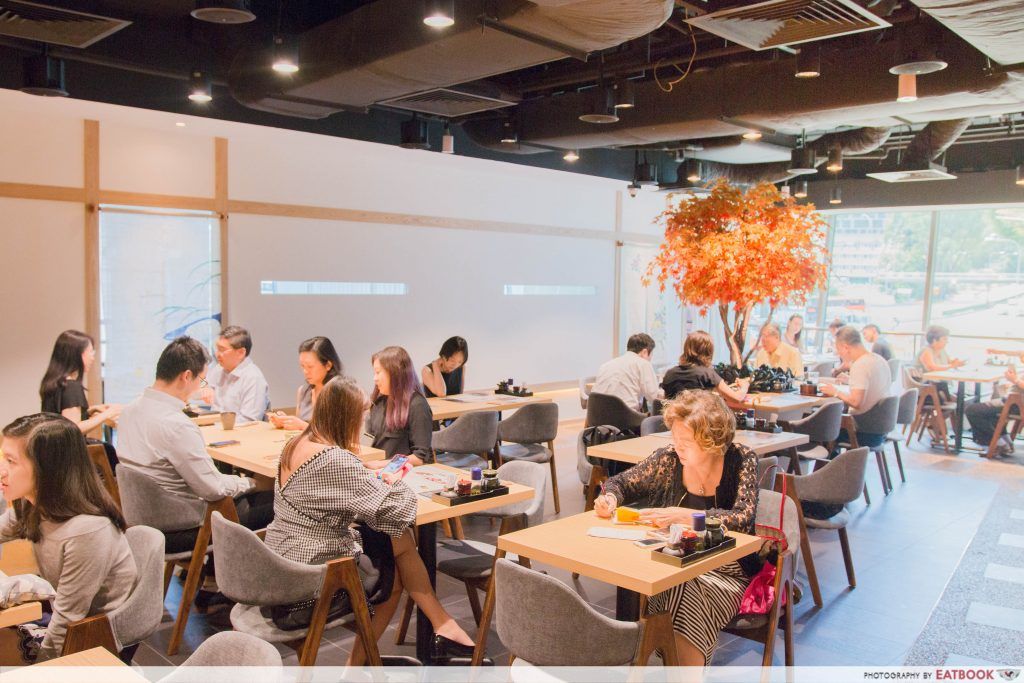 GivingMan Man a run for their money is Uya, which opened in January this year. This spacious and bright restaurant at Wheelock Place serves unagi that's killed and grilled in the kitchen.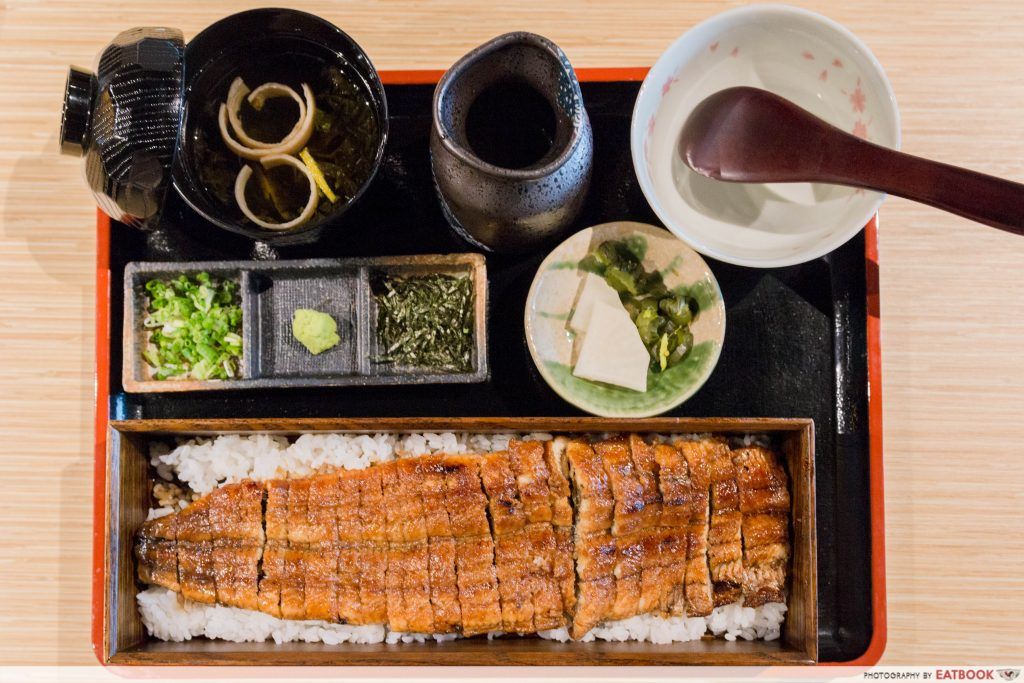 Just like Man Man, Uya has Hitsumabushi ($35++ for medium, $48++ for large) on the menu. This dish lets you eat unagi in three different ways – on its own, with toppings such as wasabi, and with bonito broth. Other than unagi, they also offer dishes such as Sashimi Rice Bowl ($23++) and Rare Wagyu Rice Bowl ($27++), which is a must-try.
Check out our full review of Uya!
Address: 501 Orchard Road, #02-15/16, Wheelock Place, Singapore 238880
Opening hours: Sun-Thur 12pm to 2:30pm, 6pm to 9:30pm, Fri-Sat 12pm to 2:30pm, 6pm to 10pm
Tel: 6732 1096
Website
---
Grab your friends to these new cafes in March 2018
---
Make a checklist of these new cafes in March 2018 and hurry head on down to all 10 for a good time. At the same time, kill two birds with one stone by keeping your Insta-game up-to-date with these places before you start seeing them being posted all over your Instagram feed.
Meanwhile, to make more checklists for the inner foodie in you, check out these die die must try Singapore hawker food or non-touristy cafes we recommend!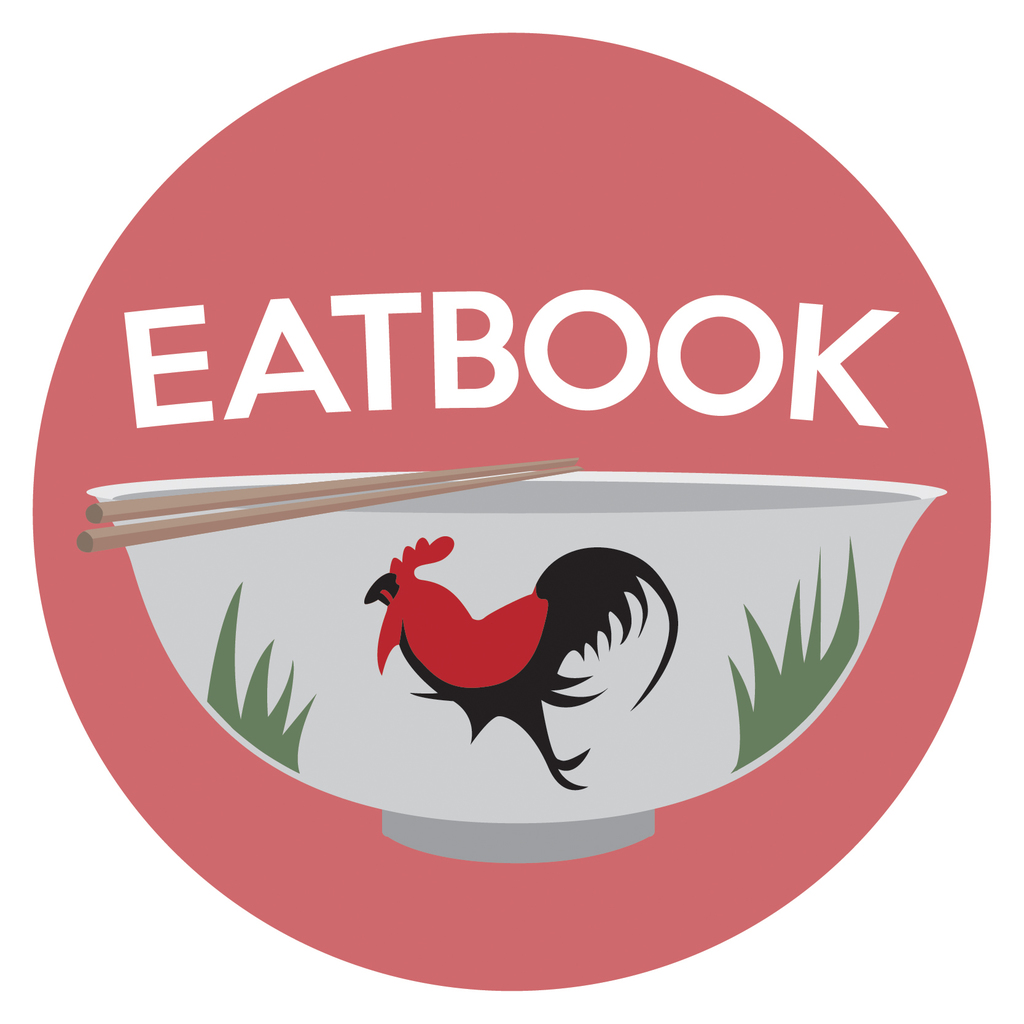 Drop us your email so you won't miss the latest news.