---
North-East Zi Char Spots for family dinners
---
Every week, the one thing I never fail to look forward to is a hearty zi char dinner on the weekends with my family. My heart always feels full when I'm surrounded by my chatty fam and loads of satisfying food. Sometimes, we would even call our extended relatives down to share a feast! All of us are big eaters, so we can easily wolf down a dozen dishes and still walk away craving for dessert. If you love zi char fare as much as me, here are 10 North-East zi char spots in Ang Mo Kio, Yishun, Toa Payoh, Hougang and Sengkang to check out!
---
1. Uncle Leong Seafood

---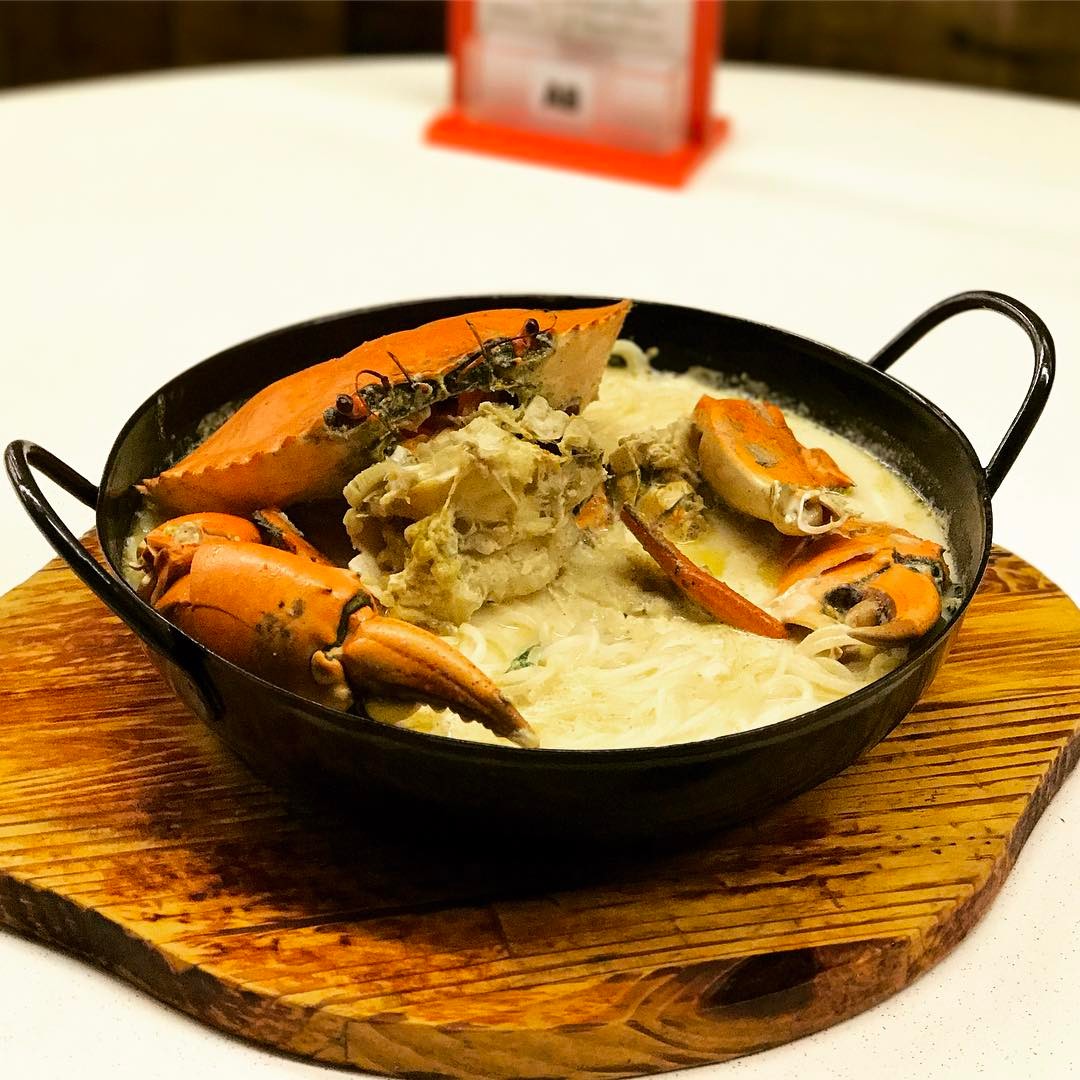 Image credit: @samuelfwk
If you're a huge crab lover, Uncle Leong Seafood is just the place for you. Serving up over 16 different types of crab dishes, this crab paradise offers comforting and delicious fare. A few signatures would be their Shimmering Sand Crab Delight and Creamy Butter Crab. If you're into spicy food, check out their Sambal Crab, and be prepared to sweat buckets or scramble for tissues. All crabs are at seasonal prices. Apart from a wide variety of crabs, Uncle Leong Seafood also offers plenty of classic zi char dishes such as Kang Kong ($8.60/$12.80/$16.10) and the ever-pleasing Sweet and Sour Pork Rib ($16.10/$21.40/$26.80).
Address: 15 Lorong 8 Toa Payoh, #01-01, Singapore 319262
Opening hours: Mon-Fri 12pm to 10pm, Sat-Sun 12pm to 10pm
Tel: 6554 3453
Website
Menu
---
2. Tian Wai Tian Fishhead Steamboat 
---

Image credit: @shuyingong
This is my go-to whenever it's pouring outside 'cause it lets me settle my rumbling belly with a warm treat – Fish Head Steamboat (seasonal price). Enjoy a blast of flavour from the Teochew-style fish broth, which consists of yam, lettuce, ginger, and a fish head. Charcoal fire keeps the steamboat warm, and gives the soup a subtle charred flavour that goes great with a piping hot bowl of rice. Remember to try their Cereal Prawns ($20) as well. Despite its steep price, it's worth every penny. The chef uses large prawns, and smothers them with a generous amount of stir-fried cereal.
Address: 226B Ang Mo Kio Avenue 1, #01-645, Singapore 562226
Opening hours: Daily 5pm to 11pm
Tel: 6451 3411
---
3. Mellben Seafood
---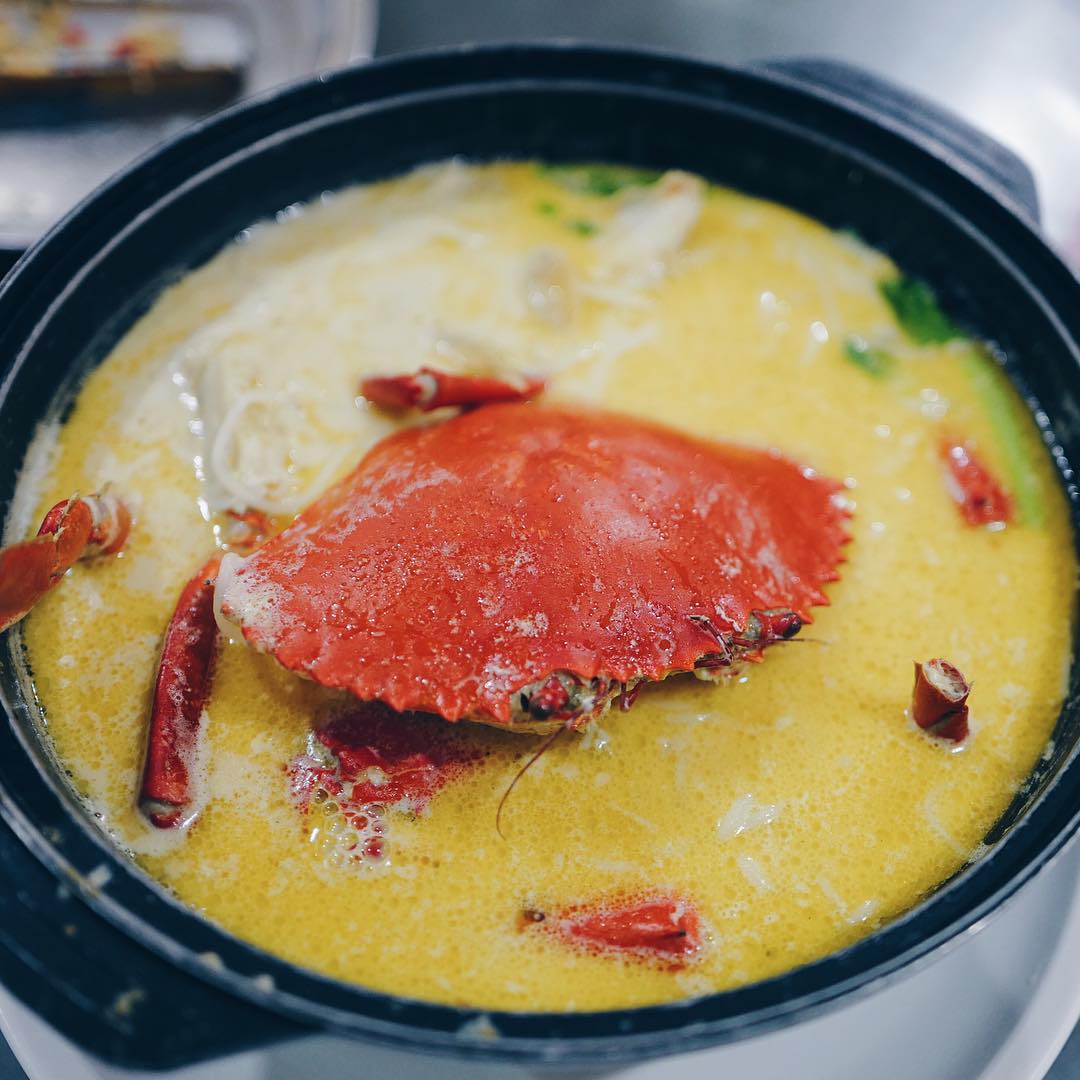 Image credit: @nieabtrinn
Apart from being known for their chilli crab, which is a signature dish at most zi char places, Mellben Seafood is also famous for their Claypot Bee Hoon Crab ($55/kg). It has a generous amount of slippery thick bee hoon doused with an addictive umami broth that's both creamy and hearty. The crabs here are consistent in terms of quality, and are usually above 1kg. Remember to get a platter of mantou ($4 for 10 pieces) while you're at it. Not only are these golden pillows famous for mopping up fiery chilli crab sauce, they taste incredible with the claypot bee hoon crab broth as well.
Address: 232 Ang Mo Kio Avenue 3, #01-1222, Singapore 560232
Opening hours: Daily 4:30pm to 11:30pm
Tel: 6285 6762
Website
---
4. Hualong Fishhead Steamboat
---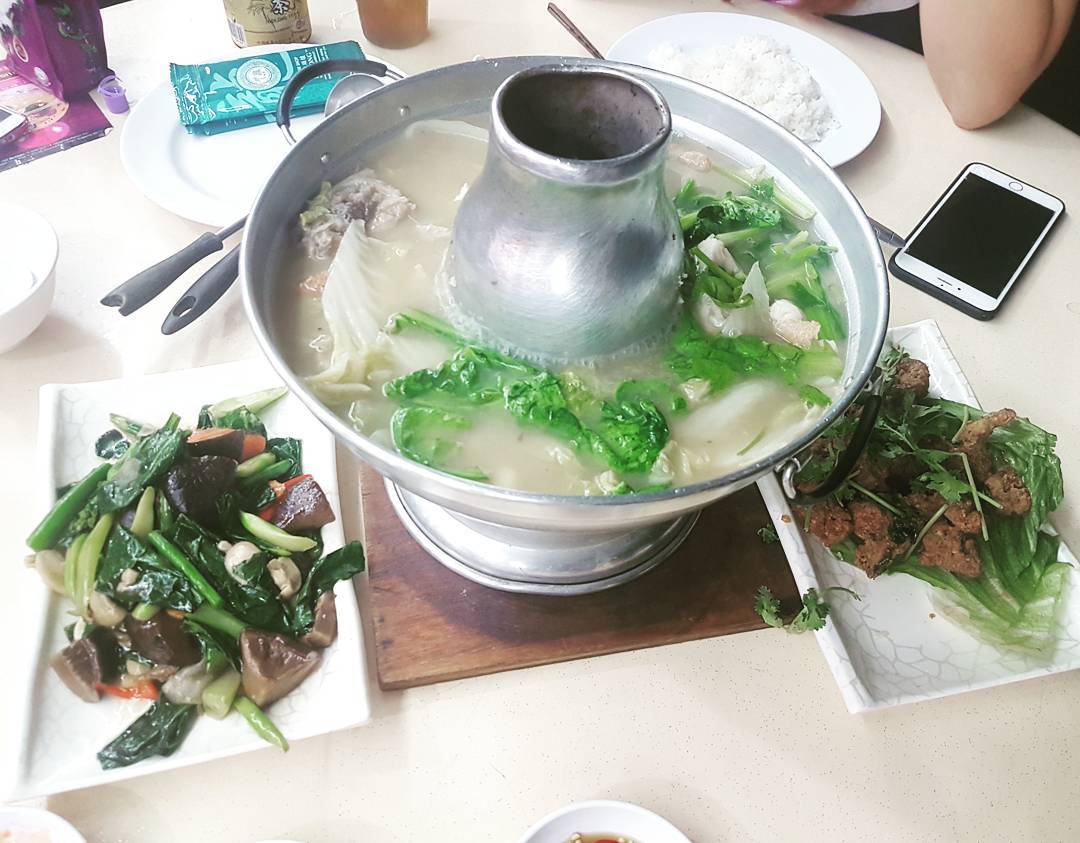 Image credit: @jiaen_jacelyn
Hualong Fishhead Steamboat serves an array of zi char dishes, so you'll be sure to find something that suits your taste buds. One of their must-tries is Fish Head Steamboat ($28.80/$38.80/$48.80). The chefs here use over six types of ingredients to make it, and simmers it over charcoal for many hours. Two of their more unique dishes are Honeydew Wasabi Prawn Balls ($22) and Irish Guiness Stout Pork Ribs ($11/$16/$21).
Address: 347 Ang Mo Kio Avenue 3, #01-2142, Singapore 560347
Opening hours: Daily 4:30pm to 11pm
Tel: 6457 2275
---
5. Kam Jia Zhuang Seafood

---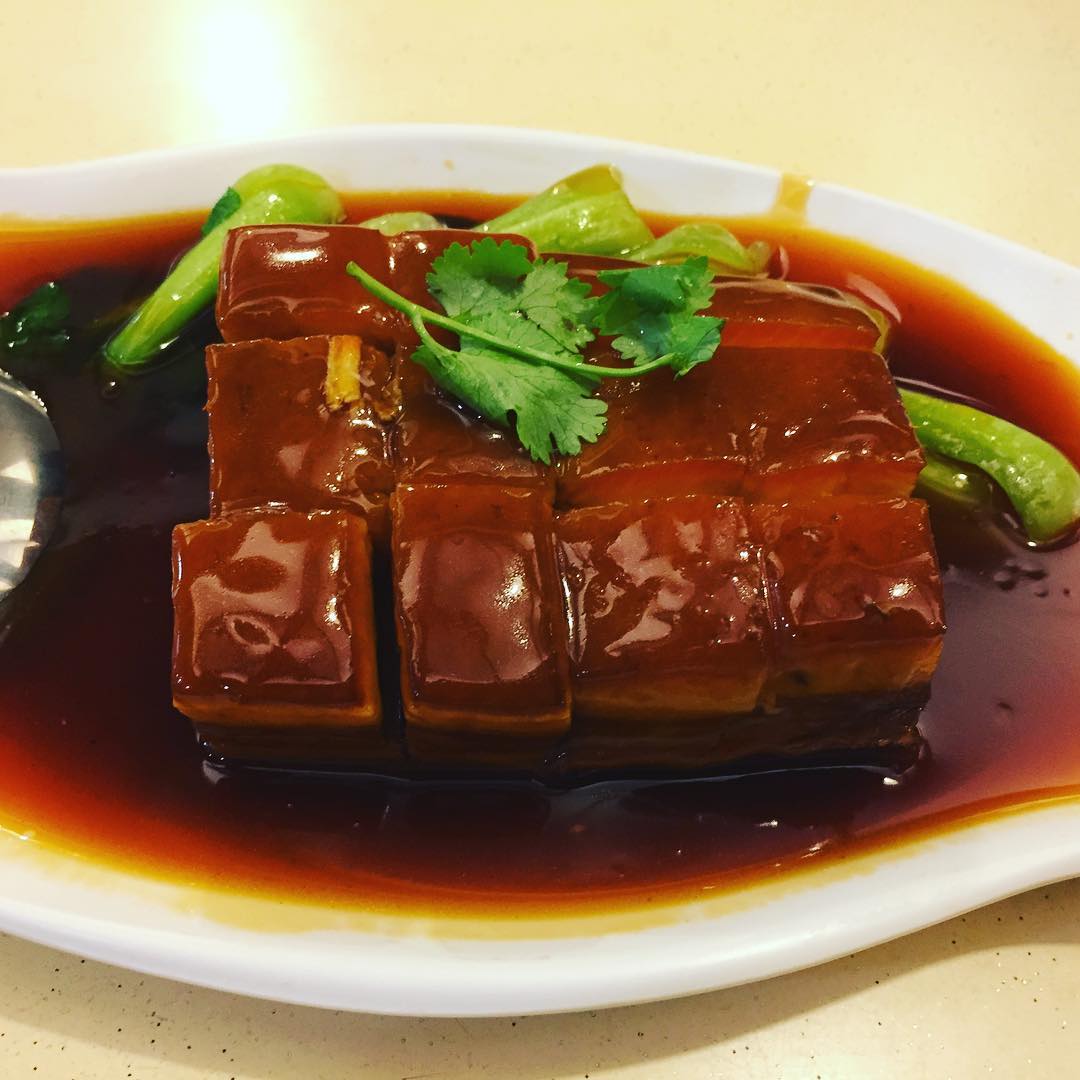 Image credit: @accafwl
Kam Jia Zhuang Seafood's Pumpkin Prawns ($16) is a must for those who are tired of the usual cereal prawns or salted egg prawns. The huge prawns used here are coated in egg and breadcrumbs, and fried till golden. It is then slathered with a good amount of creamy pumpkin sauce. Be sure to also go for their Dong Po Pork Belly ($13). This one's cooked in their house-made sauce for over three hours. Once you sink your teeth into these cubes of melt-in-your-mouth pork belly, you'd for sure be tempted to holler at the waiter for another bowl of rice.
Address: 202 Ang Mo Kio Avenue 3, #01-1690, Singapore 560202
Opening hours: Daily 3pm to 11:30pm
Tel: 9151 6798
---
6. Taste of Thailand
---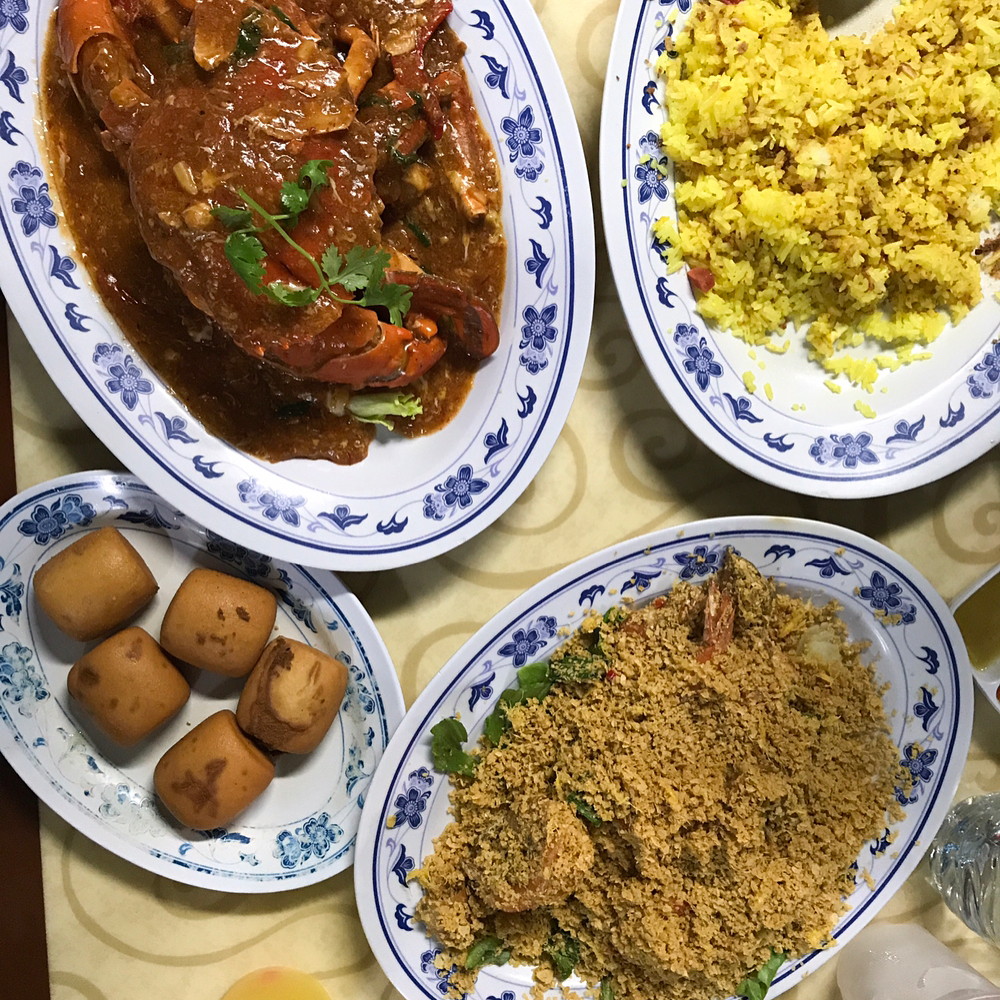 Image credit: @peggyschoo

To switch things up a little, Taste of Thailand serves up modern zi char fare with Thai-inspired flavours. You cannot miss their Fish Delight ($22), which is a fried whole fish that manages to retain a juicy centre. Together with its Thai sweet chilli dip, this dish hits homerun for me. Another crowd-favourite would be their Wet Pad Thai ($8). This is a cross between hor fun and phad thai. It carries distinct Thai flavours and packs a strong wok hei flavour.
Address: 1001 Yishun Industrial Park A, #01-1001, Yishun Industrial Food Centre, Singapore 768743
Opening hours: Daily 11am to 2pm, 5pm to 9:30pm
Tel: 6758 9121
---
7. Teck Ee Seafood Fish Head Steamboat

---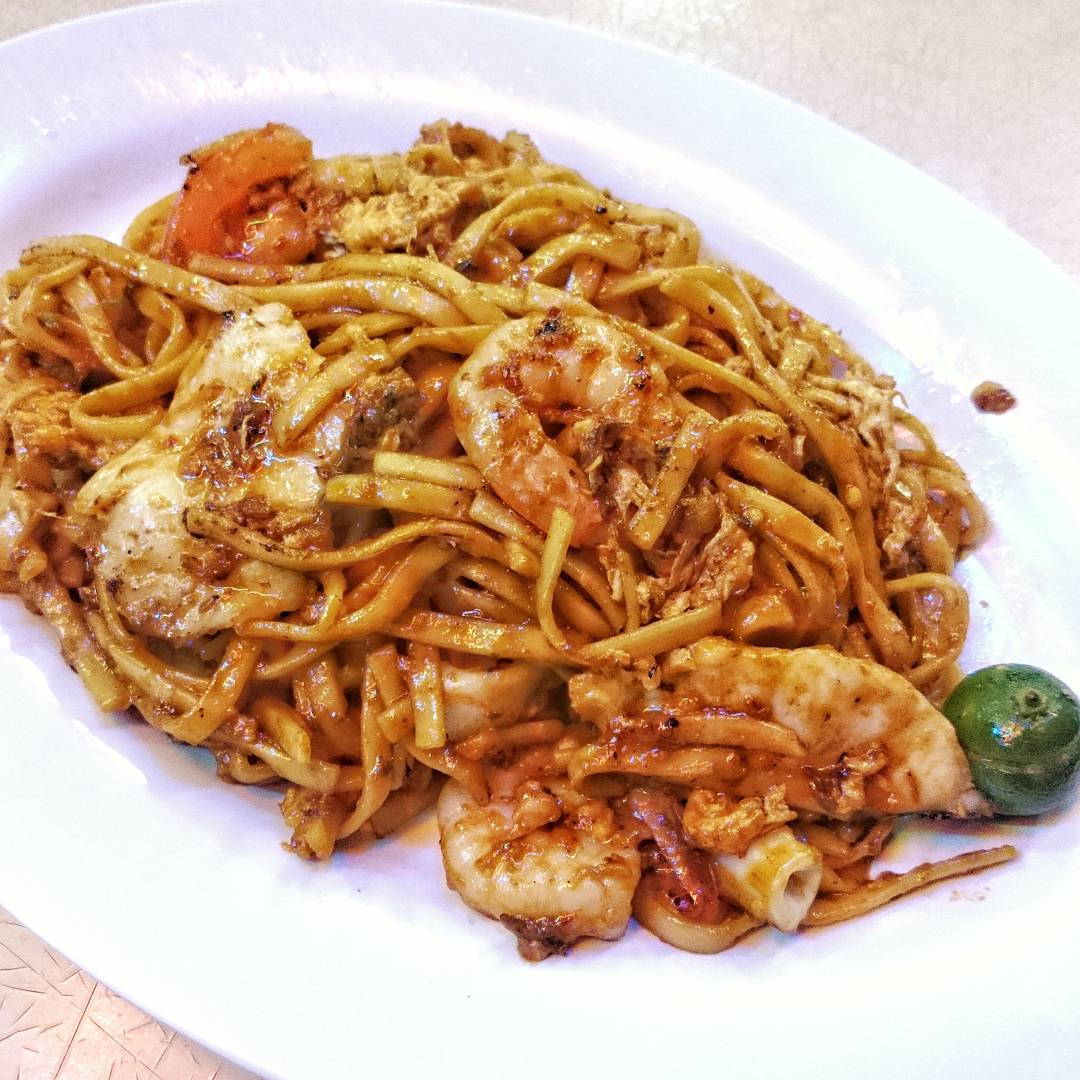 Image credit: @choclies
Teck Ee Seafood Fish Head Steamboat serves simple zi char dishes that are done well. The regulars often go for their Signature Beancurd ($10/$13/$16). With large cubes of soft tofu that have a crispy fried exterior and are topped with a large amount of braised minced pork, this dish pairs great with white rice. Prawn Paste Chicken ($10/$13/$16) is also one of their chef's recommendations. This deep-fried dish is satisfyingly crisp on the outside and the juicy chicken flesh is to die for.
Address: 277C Compassvale Link, #01-13, Singapore 543277
Opening hours: Daily 11am to 10:30pm
Tel: 6481 1132
---
8. 21 Seafood

---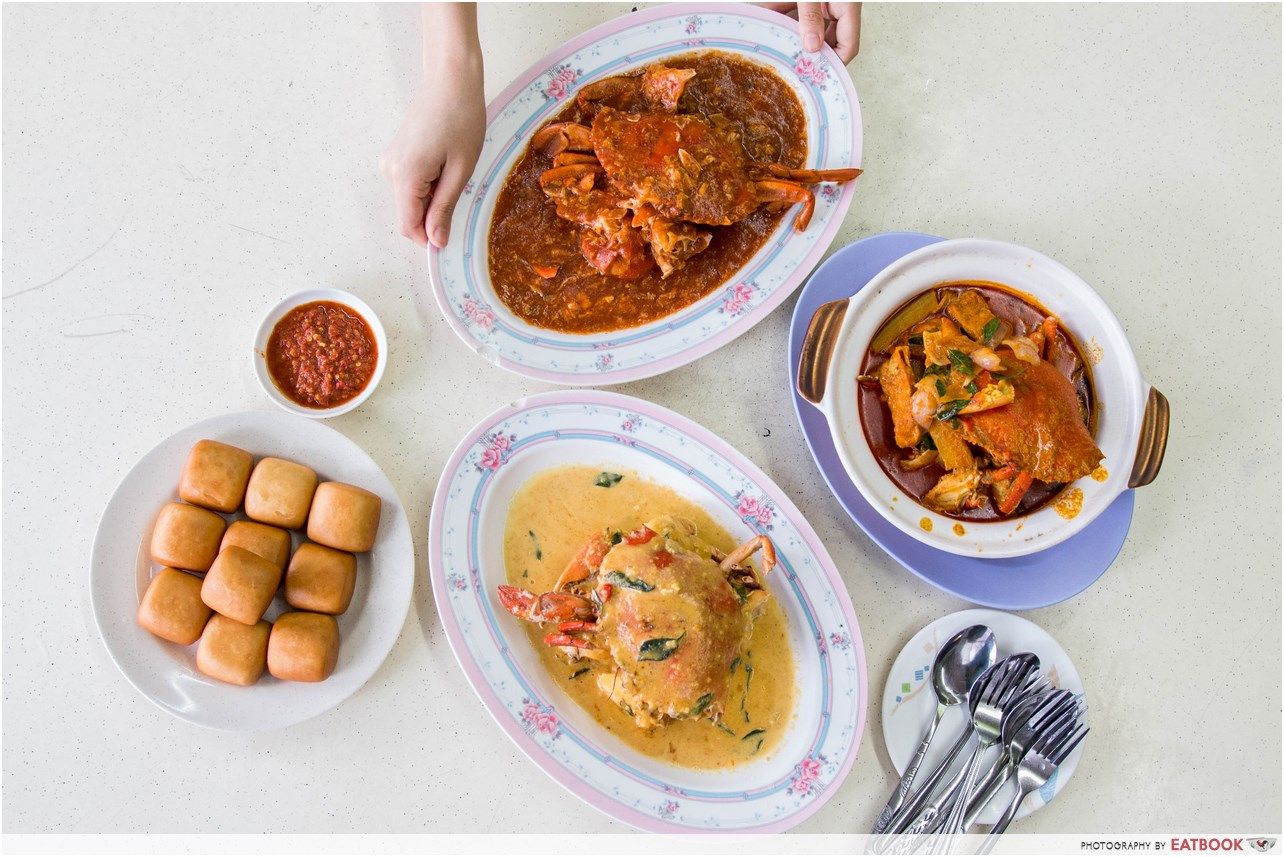 21 Seafood offer crabs that are both affordable and delicious. They offer medium to large crabs at $40 for two, and there are 16 crab dishes on the menu. If you're feeling a little adventurous, you can opt for Cereal Oats Crab or Kam Heong Fragrant Crab. If not, go for good ol' Chilli Crab and prepare to be blown away by its luscious sauce and firm crab meat. They may run out of crabs at times, so be sure to drop them a call before you head down!
Check out our full review of 21 Seafood!
Address: 212 Hougang Street 21, #01-347, Singapore 530212
Opening hours: Daily 12pm to 2am
Tel: 6343 0771
---
9. Ban Leong Wah Hoe Seafood
---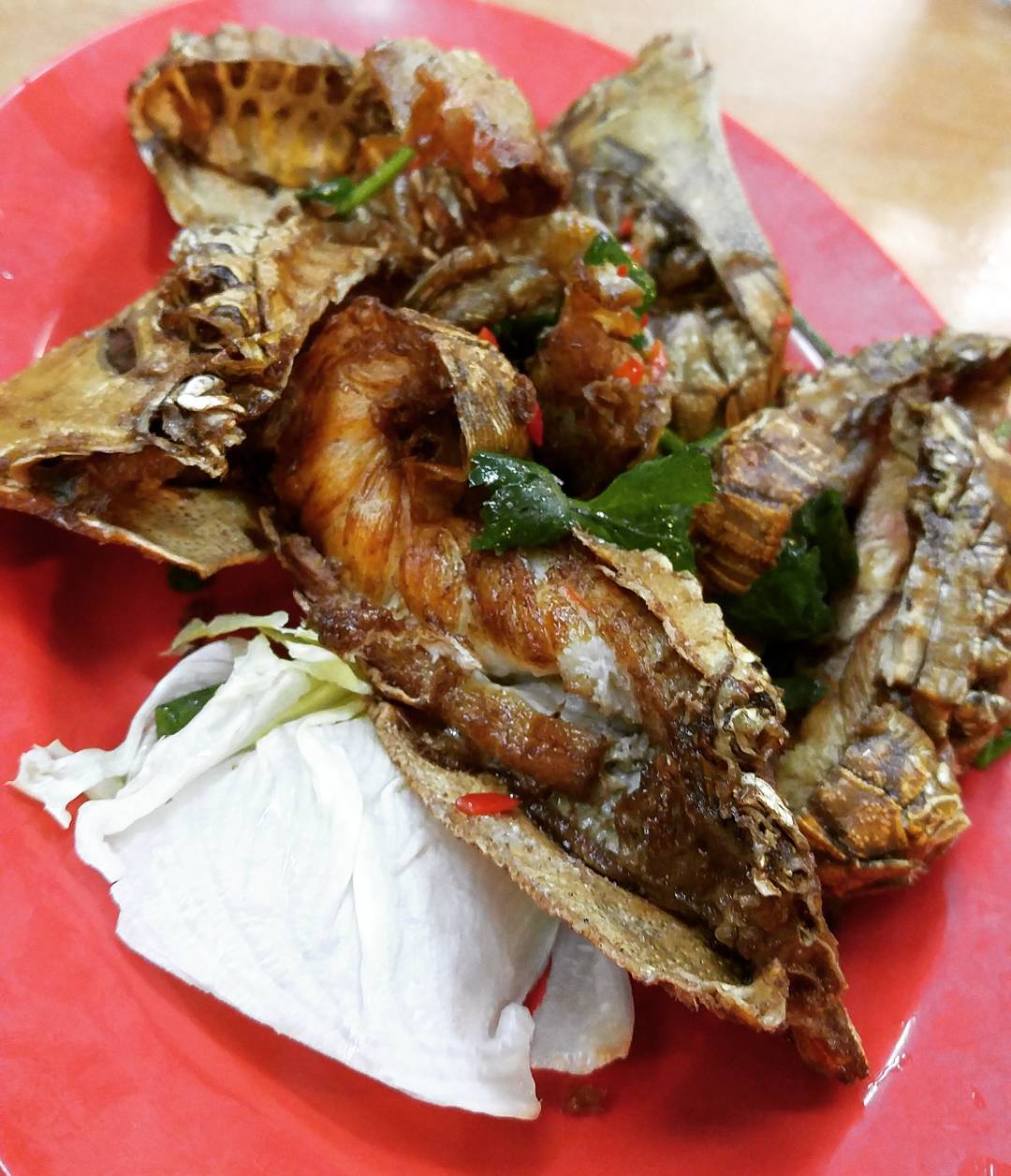 Image credit: @rog_gucci_k
Ban Leong Wah Hoe Seafood's Pai Gu Wang ($10/$15/$20) is a plate of tender and succulent pork ribs covered in a well-balanced brown sauce. Also, having tried countless of prawn paste chickens from zi char stalls, I can confidently say that Ban Leong's Har Cheong Kai ($8/$12/$18) is pretty good. The chicken wings are evenly fried and served piping hot, and each piece comes with incredibly juicy and succulent meat.
Watch us attempt Ban Leong Wah Hoe Seafood's chilli crab challenge:
Address: 122/124 Casuarina Road, Singapore 579510
Opening hours: Daily 11am to 2:30pm, 5pm to 12am
Tel: 6452 2824 / 6455 4013
Website
---
Zi char all day, err' day
---
With this cheat sheet, you North-Easties will no longer have to rack your brains thinking where to go for dinner. Drop us a comment if we missed out on your favourite zi char spot in the North-East region. For those who stay in the East, check out our East-side zi char guide! Alternatively, these famous zi char dishes can hit the spot too.
---
Featured image adapted from Instagram user @samuelfwk's post.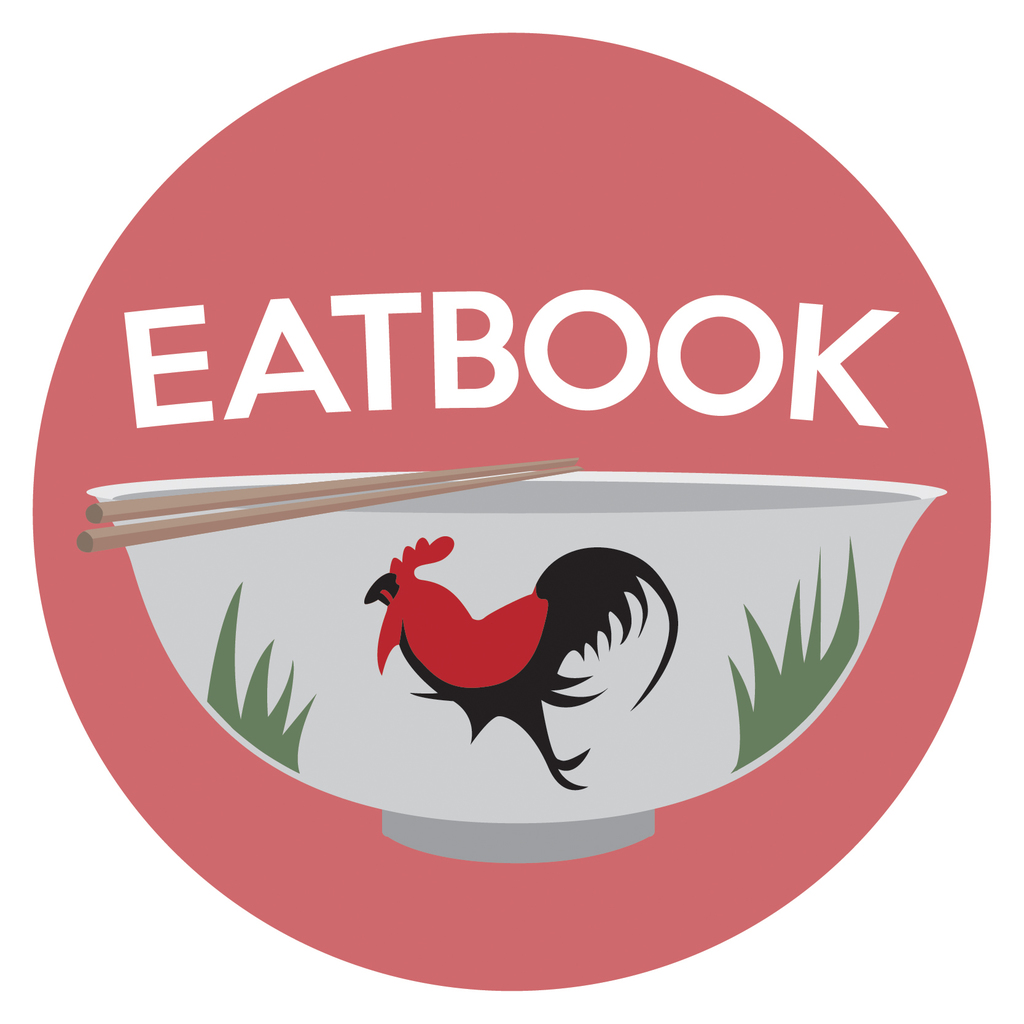 Drop us your email so you won't miss the latest news.