---
Northshore Plaza food guide
---
Punggol is an up-and-coming hotbed for good eats, evinced by our Punggol food guide, and rundown of where to eat at Waterway Point. Joining the mix is a brand new waterfront mall known as Northshore Plaza. Split into two plazas, Plaza I and Plaza II, Punggol residents can look forward to an all-new shopping destination, as well as a place to feast. With that, here's our Northshore Plaza food guide.
---
1. A&W 
---
When A&W first arrived in Singapore in 2019, the queues were astounding for their Jewel flagship, with locals keen to get their hands on the nostalgic bites. They've since expanded to four locations across multiple corners in Singapore, with this opening at Northshore Plaza counting as the fifth.
Head down to feast on their signature Root Beer Float ($3.50)—a fizzy, creamy treat to beat the heat—their famed Golden Aroma Chicken ($3.20 per piece), and finish off with their Curly Fries ($3.60) as a side. Don't forget to end off with an ice cream and waffle treat too, priced at $5.90.
Unit number: Plaza II, #01-01/02/03
Opening hours: Daily 10am to 10pm
Website
---
2. Haidilao Hotpot 
---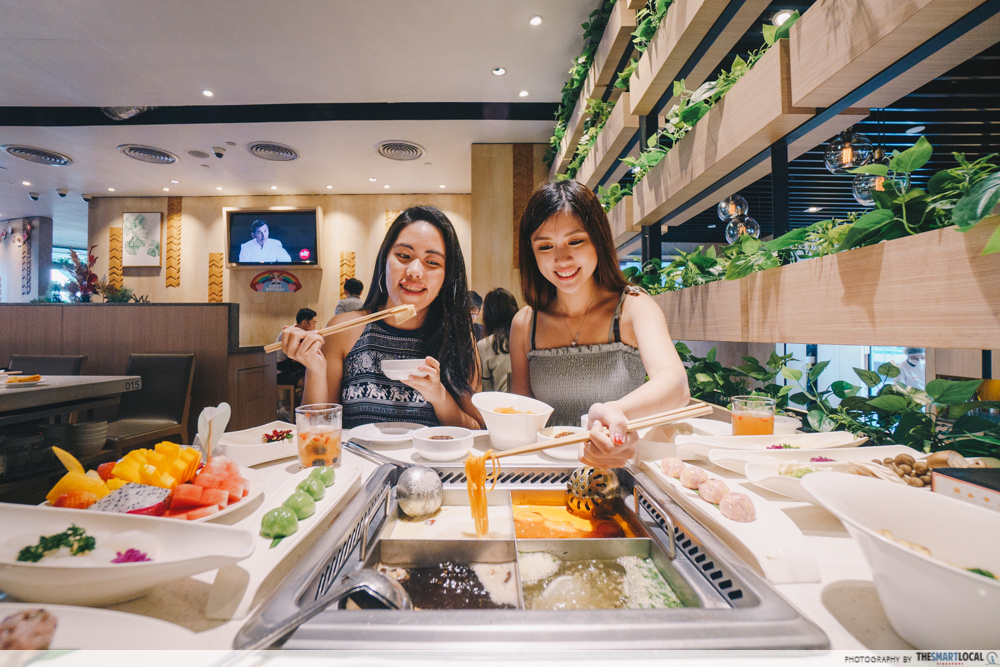 Late-night hotpot suppers can now be enjoyed in Punggol thanks to Haidilao's latest outlet opening. Choose from house-made soup bases that include flavours like tomato, tom yum, and mala, then add on their signature sides to fuel up on comfort fare. This includes their popular Mashed Shrimpwah (from $11), where ground shrimp turns into QQ fish cake-like bites when cooked, their specially marinated Mutton (from $11), and many more. They also have Fresh Pig's Brain ($8.50) if you're into offal!
Unit number: Plaza I
Opening hours: Daily 10:30am to 10pm
Tel: 6970 8885
Website
---
3. Creamier 
---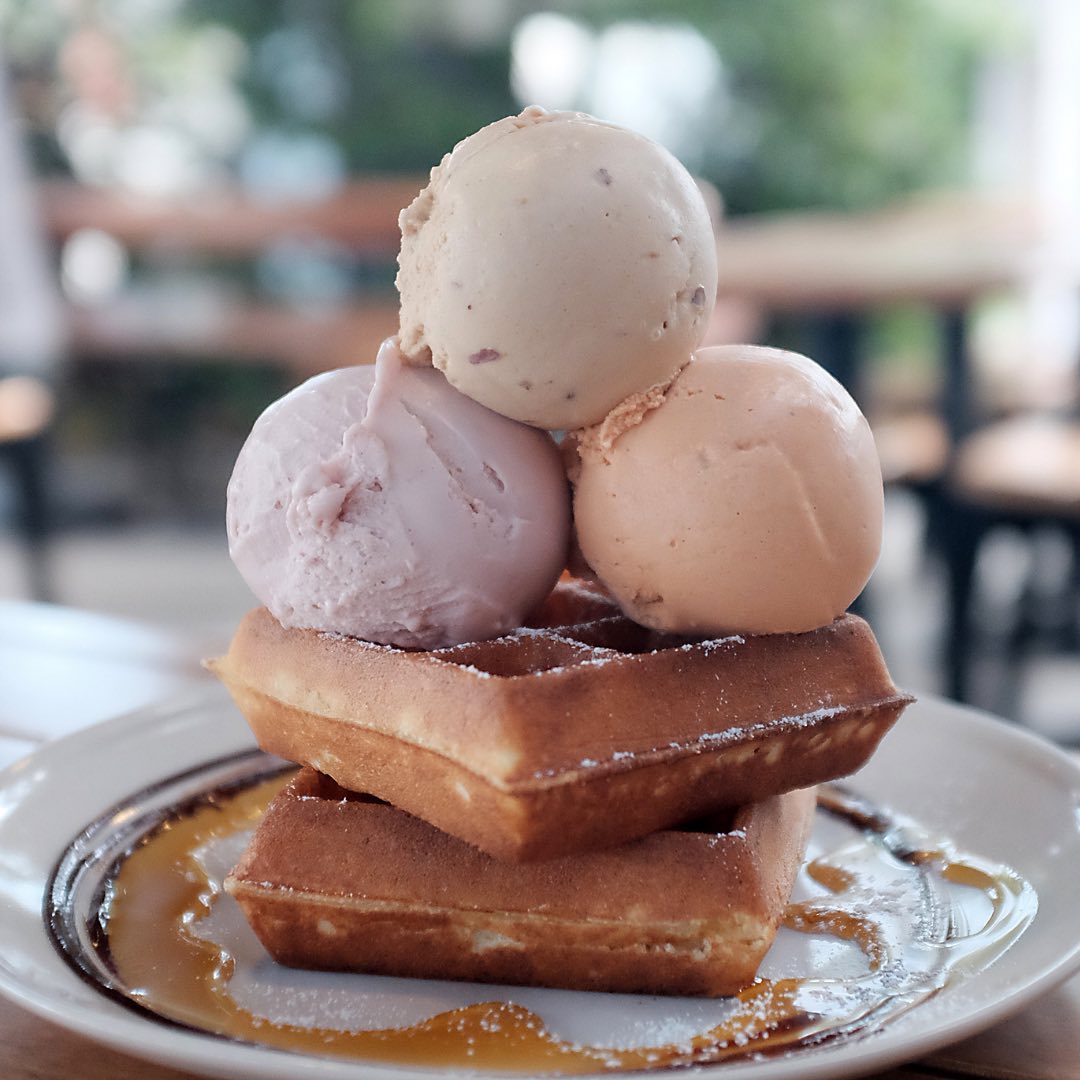 Image credit: Creamier
One of Singapore's OG homegrown ice creameries has opened their fourth outlet in Punggol, expanding the Northshore Plaza food options to include yummy desserts. Expect a wide range of their signature ice creams available to enjoy in a cup or cone, or atop a piping hot, golden-brown waffle.
We recommend their Roasted Pistachio ($4.80), for really pronounced notes of pistachio, or their locally inspired Sea Salt Gula Melaka ($3.80) for a moreish twist of sweet and salty. Coffee, tea, and other beverages are also available to complete your break. You can also bring home a pint or two; their IG-worthy Blue Pea Vanilla ($16.90 per pint) is one popular pick.
Unit number: Plaza II, #01-04/05
Opening hours: Mon-Thurs 12pm to 10pm, Fri-Sat 12pm to 11pm
Website
---
4. Dancing Crab 
---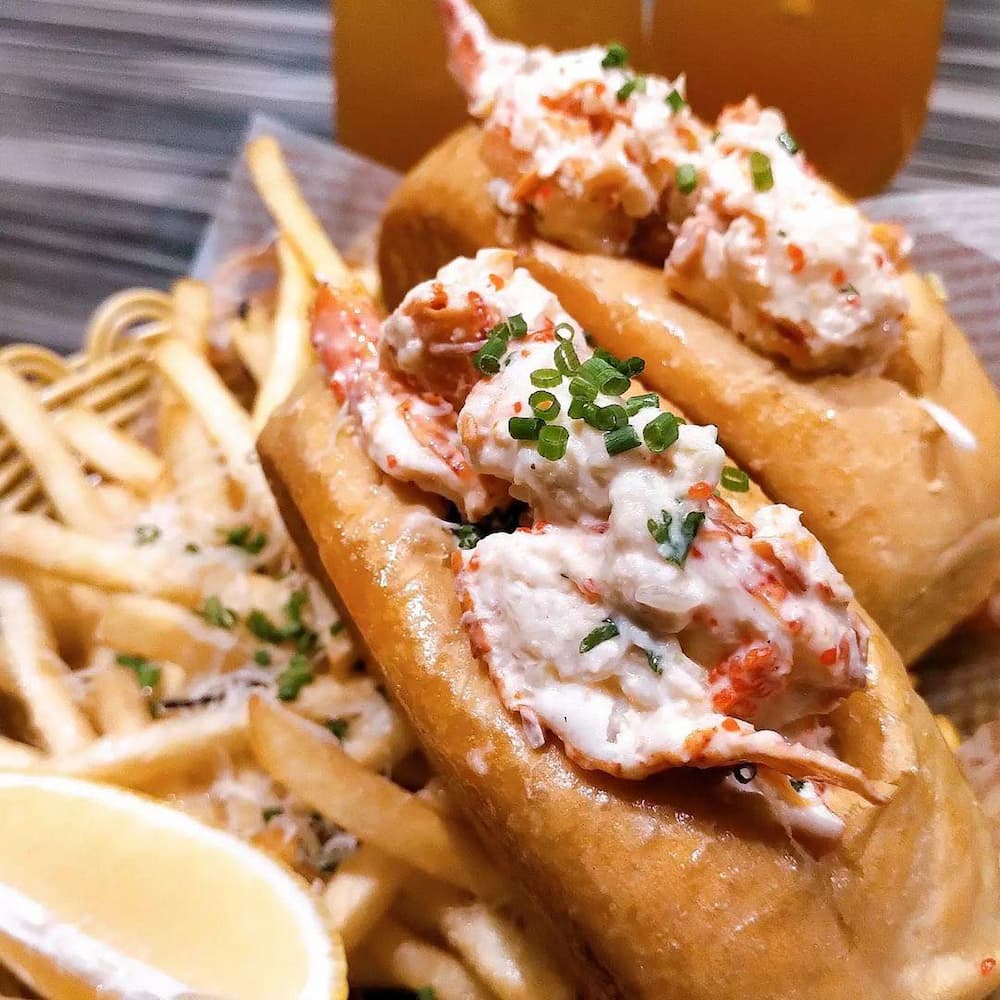 Image credit: Dancing Crab
Dancing Crab is famed for their seafood-in-a-bag options, which are great to enjoy with the fam if you all love crabs, crayfish, prawns, and the like. Get their DC1 Bundle, priced at $108++, for a whole 800g Sri Lankan crab, 350g of prawns, 350g of flower clams, corn, and chicken sausage, all tossed in a Cajun sauce. Otherwise, their Live Lobster Roll is also worth ordering. Priced at $41.80++, this feeds two, or one very hungry seafood lover, with two buttery rolls stuffed with lobster and a side of fries. You can top up $1 to swap out for truffle or sweet potato fries if you wish.
Unit number: Plaza II, #01-11
Opening hours: Daily 11:30am to 3pm, 5:30pm to 10pm
Tel: 6992 2992
Website
---
5. Gaku Sushi Bar 
---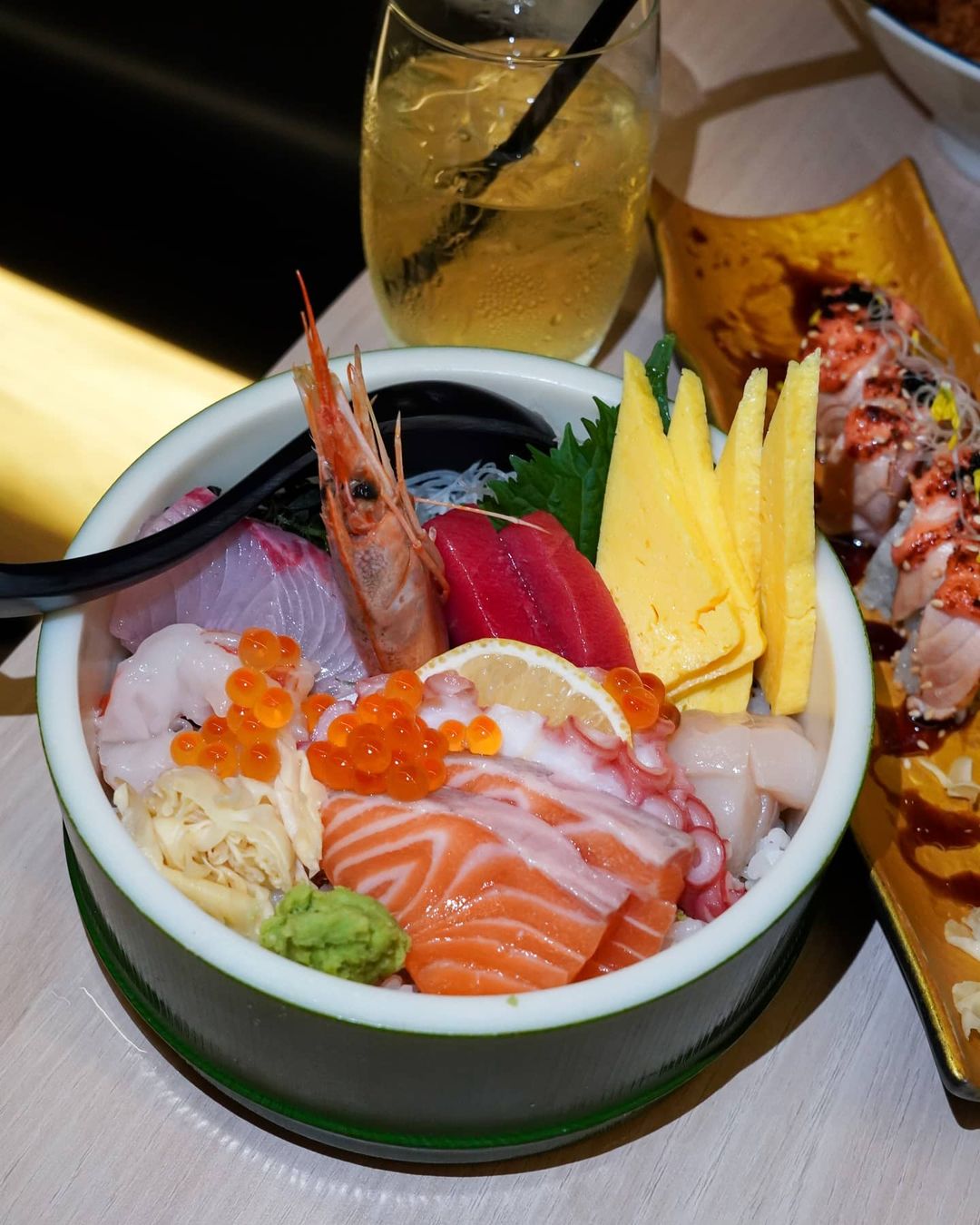 Image credit: @madhanrui
Futuristic Japanese diner Gaku Sushi Bar has branched out of the East with this new outlet. They specialise in mod-Japanese fare, with affordable omakase, as well as sushi and don sets. Depending on the time of day, you can expect their omakase to be priced below $90++. Though prices are low, the quality of their fresh seafood remains top-notch. Those who prefer to dine ala carte should try their fusion pasta dishes, especially the Angel Hair Truffle Pasta with Hokkaido Scallop ($25), served chilled.
Unit number: Plaza II, #02-01
Opening hours: Daily 11:30am to 3pm, 5pm to 10pm
Tel: 6969 4434
Website
---
6. Gurney Drive Signatures by Penang Culture 
---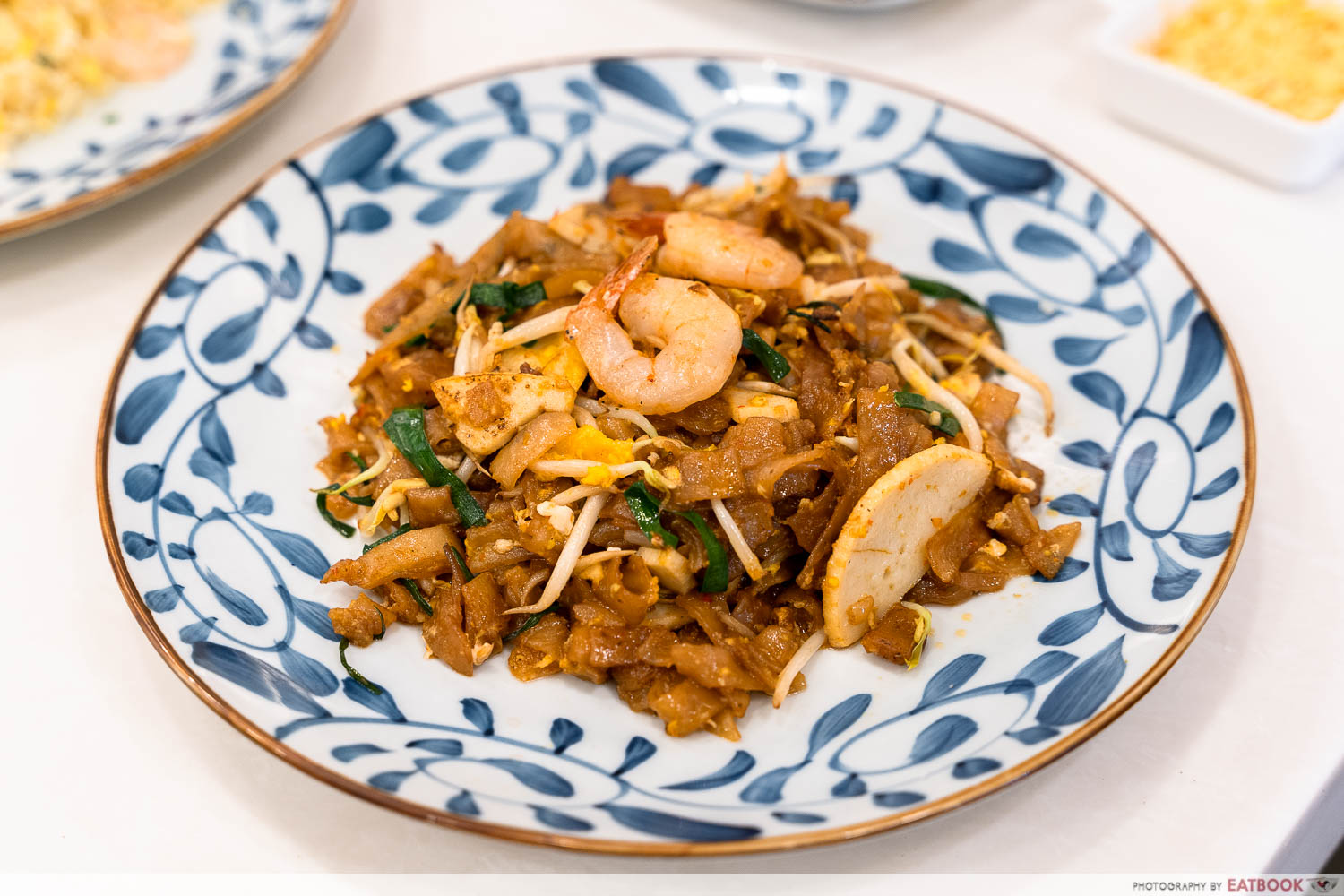 Enjoy a taste of Malaysia at Gurney Drive Signatures by Penang Culture. This chain restaurant serves up authentic, homely Malaysian fare, from the likes of claypot assam curry fish head to Panang-style Western fare. Also expect hawker fare transported from the flavours found along Gurney Drive, Penang's hawker mecca, at this eatery—from char kway teow to assam laksa, you'll feel like you're back across the causeway.
Unit number: Plaza II, #02-03
Opening hours: Daily 9am to 9pm
Website
Gurney Drive Reopens In Punggol With Assam Laksa, Penang Fried Kway Teow And More
---
7. Slappy Cakes 
---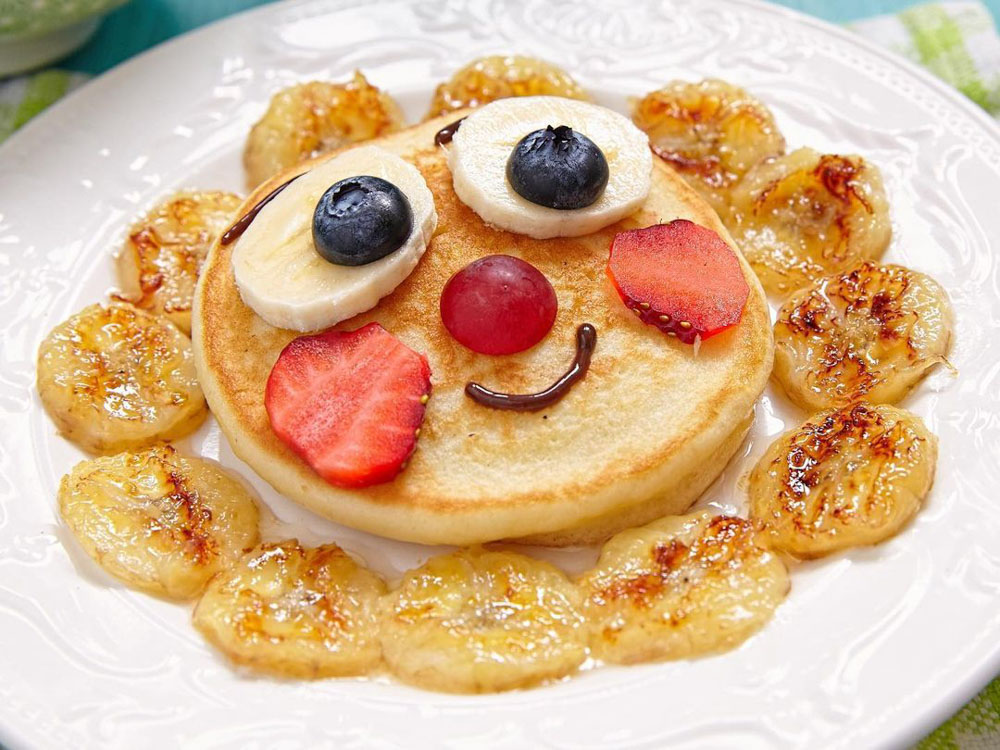 Image credit: Slappy Cakes
DIY pancake cafe Slappy Cakes has closed down in Plaza Singapura, but they have since reopened in Northshore Plaza. The concept, which hails from America, allows diners to customise their own pancake combinations as well as designs, and prepare them straight on a tabletop griddle. Brunch-style mains are also available, from waffles with fried chicken, to toasts, and even pasta dishes.
Unit number: Plaza II, #01-11
Opening hours: Daily 11:30am to 2:30pm, 2:45pm to 5:30pm, 6pm to 10pm
Website
---
8. Grove
---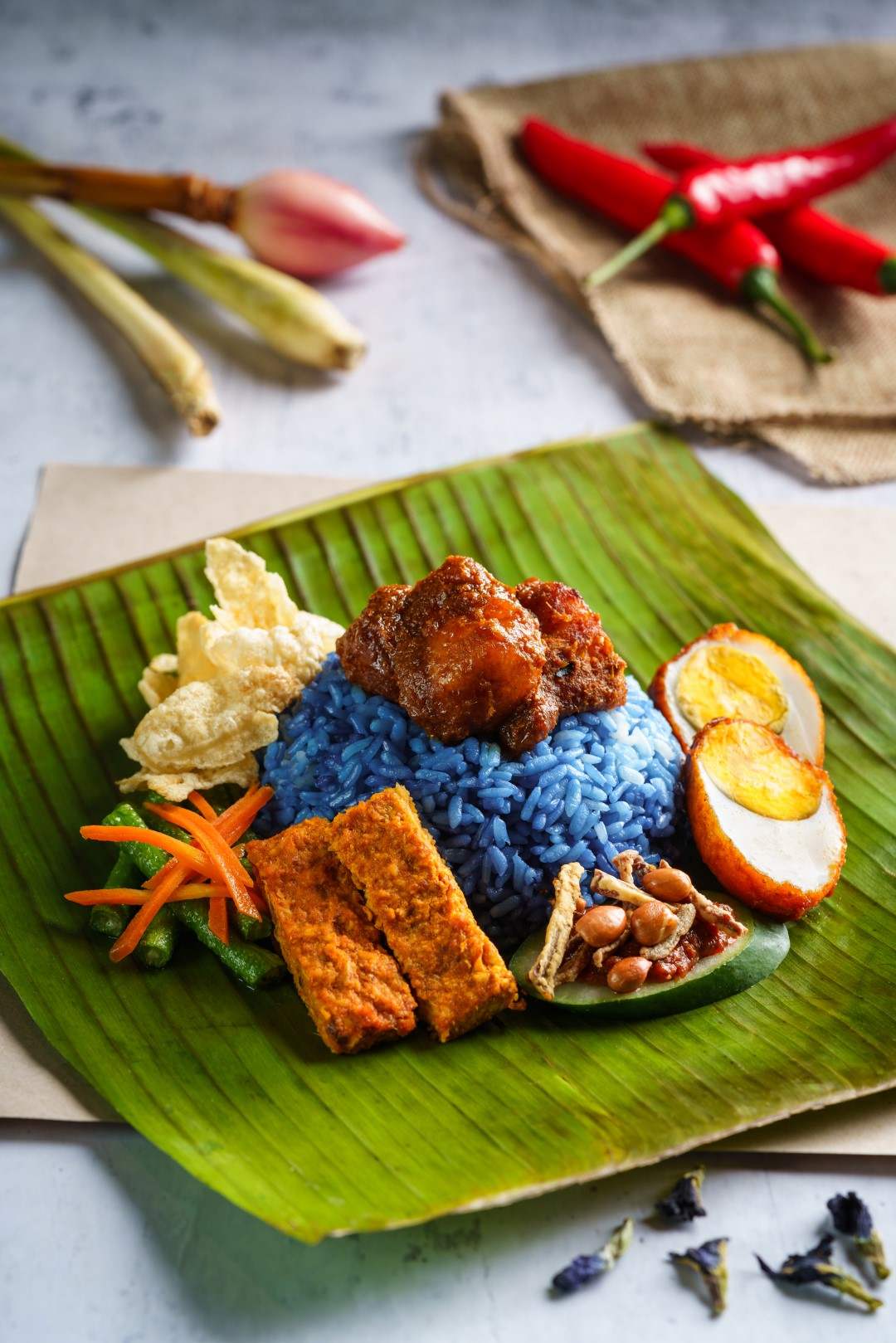 Image credit: Grove
Meatless meals don't have to be boring at Grove, a vegetarian food place in Northshore Plaza. Their menu offers plant-based spins on Asian classics, such as Hainanese Curry Rice (from $8.80), Rendang Curry with Blue Pea Nasi Lemak (from $8.80), and even Lu Rou Fan (from $6.80). The eatery also has breakfast and dim sum dishes available, including Malaysian-style Curry Chee Cheong Fun (from $3.20) and a variety of bao if you prefer smaller bites.
Unit number: Plaza I, #02-39/K5
Opening hours: Daily 8am to 9pm
Website
---
9. 4Fingers Crispy Chicken 
---

Image credit: 4Fingers Crispy Chicken
4Fingers Crispy Chicken offers simple, delicious Korean-style fried chicken, available at affordable price points. Choose from hot, soy garlic, or mixed sauce to dress your chicken, and enjoy it either a la carte, with prices starting at $8.45, or in a combo, with prices from $10.95 for a six-piece Wingettes and Drumlets meal. If you prefer rice instead of fries, then they also sell fried chicken bento boxes from $9.95. 
Unit number: Plaza II, #01-09/10
Opening hours: Daily 11am to 10pm
Website
---
10. Fun Toast
---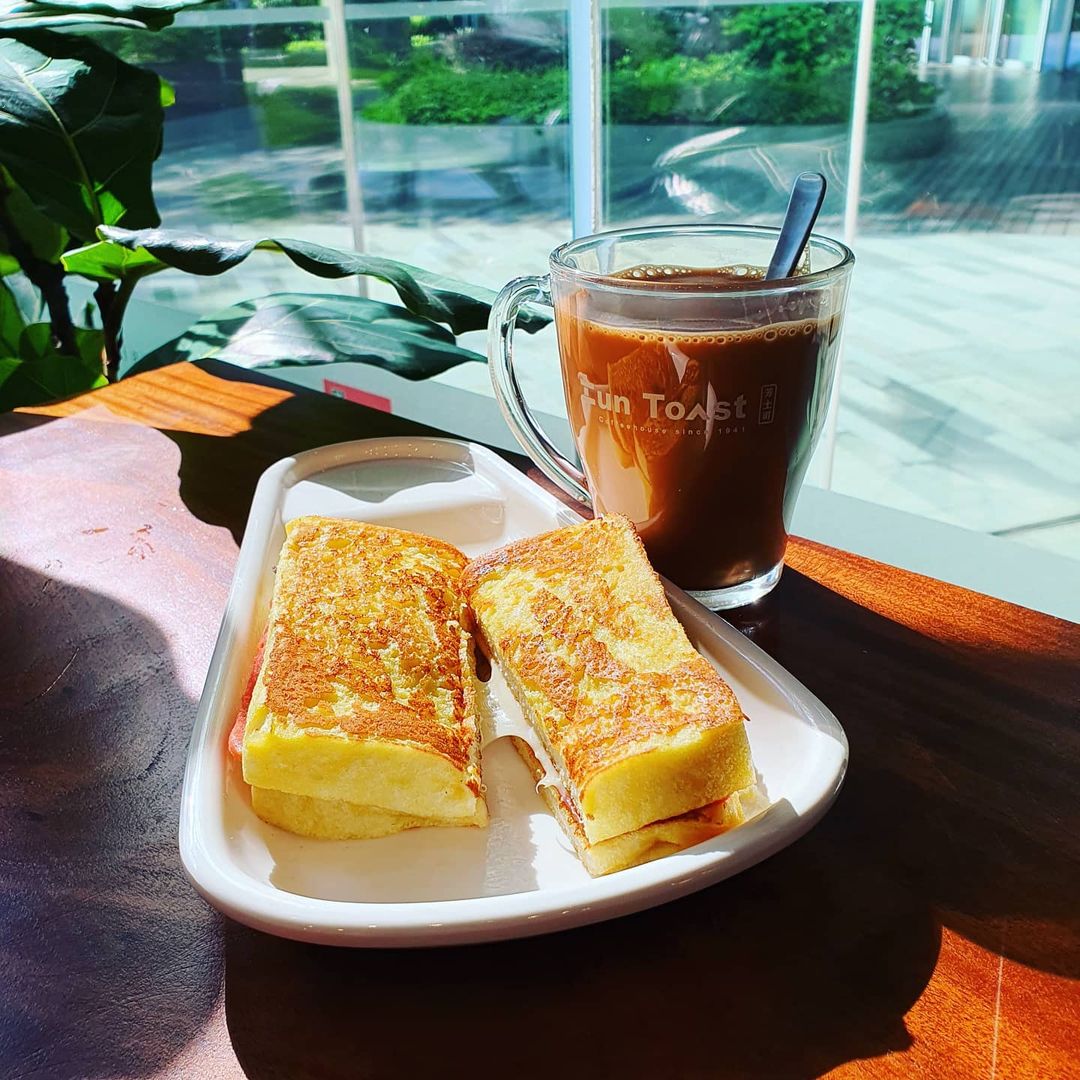 Image credit: @funtoastsg
If kaya toast sets are your go-to breakfast, then rejoice, as Fun Toast is opening in the 'hood. Signatures include their Yuan Yang Soft Bun Set ($5), featuring a duo of kaya-topped soft, thick toasts, served alongside your choice of hot drink, and soft-boiled eggs. Other options include their Toastburger, as well as French Toast sets. The latter is available in a Honey Butter ($4.50) flavour, if you enjoy that uniquely Korean combo.
Unit number: Plaza I, #02-37/38
Opening hours: Daily 7am to 9pm
Website
---
11. KOI Thé
---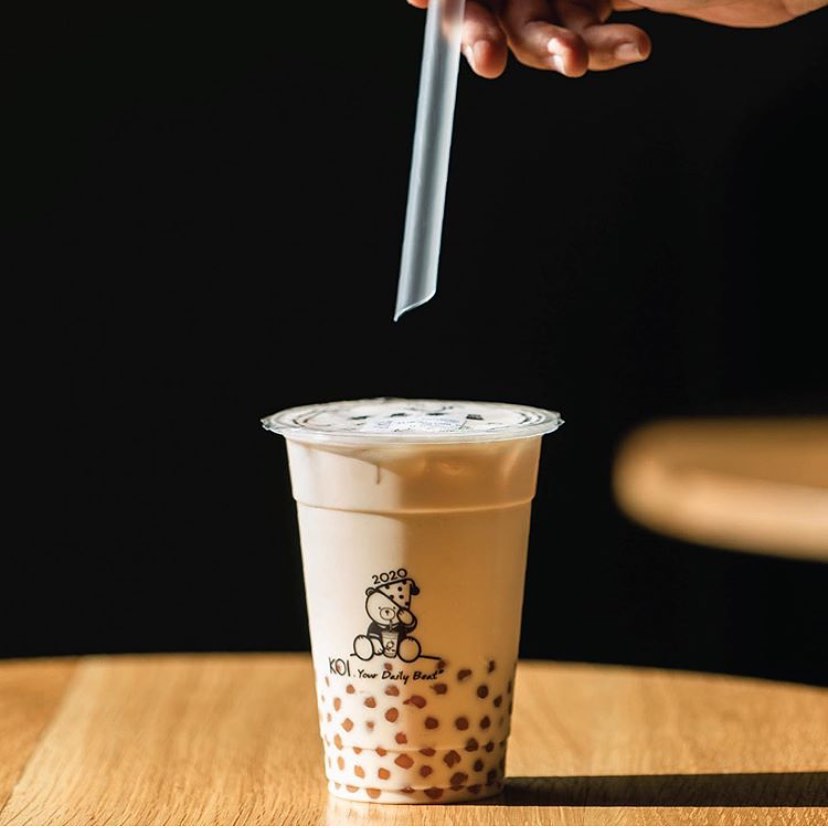 Image credit: KOI The
Get your bubble tea fix with KOI Thé's new outlet at Northshore Plaza. Get your usual order, or try out their popular choices, from their Yakult Green Tea ($4.10), Golden Bubble Milk Tea ($4.30), and Hazelnut Mik Tea ($4.10). Sugar levels, toppings, and ice levels are all customisable as well. Keep an eye out for their seasonal specials too!
Unit number: Plaza I
Opening hours: Daily 11am to 9pm
Tel: 6993 5374
Website
---
12. Swee Heng 1989 Classic 
---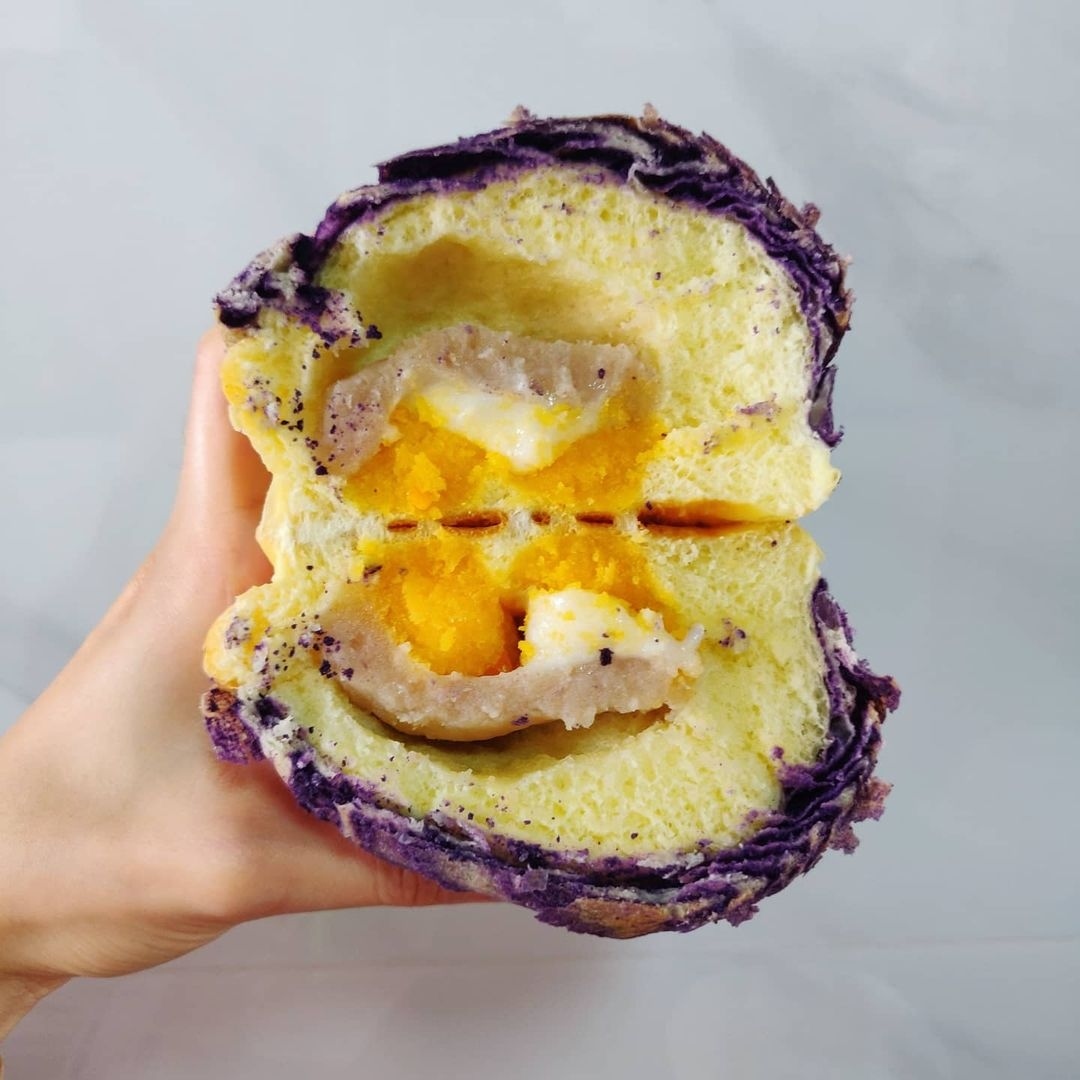 Image credit: @abreadaday
Homegrown bakery Swee Heng 1989 Classic is a great pitstop for your snack or breakfast buys. Try their trendy Purple Potato Yam Mochi Tarik ($2.20) bun, a combination of mochi, sweet potato, and orh nee, or their generously stuffed Pandan Coconut ($1.60). The latter is literally packed with coconut, and housed in a fluffy pandan bun. They also sell cakes, swiss rolls, doughnuts, and savoury buns too!
Unit number: Plaza I, #02-03/04
Opening hours: 9am to 10pm
Website
---
13. Sixth Floor Oyster Cake 
---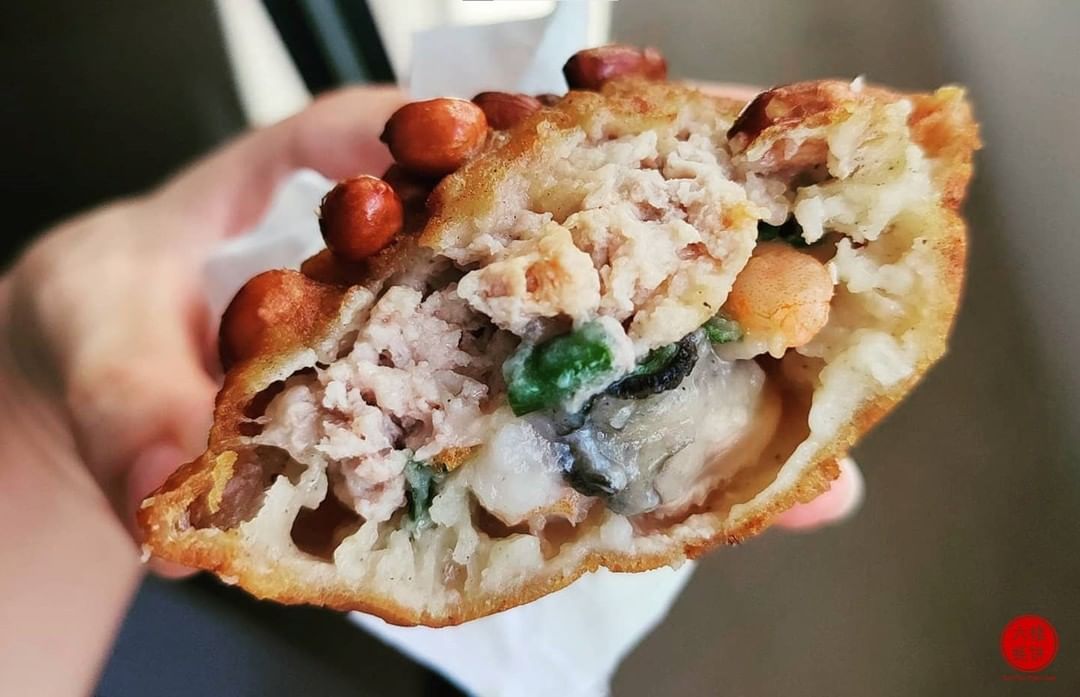 Image credit: @sixthflooroystercake
Sixth Floor Oyster Cake began as a home-based business, but has since expanded to open a flagship at Northshore Plaza. Their takeaway kiosk will sell freshly handmade and fried Fuzhou oyster cakes—great as a snack as you jalan jalan. Their oyster cakes are full of liao, from minced meat to oyster rounds, and spring onions for freshness, so you get a little something with every bite. Prices are yet to be confirmed.
Unit number: Plaza I, #02-41
Opening hours: Daily 10am to 9pm
Website
Sixth Floor Oyster Cake: Home-Based Business Opens Punggol Kiosk, Sells Fried Oyster Cake With Kimchi
---
14. Black Ball
---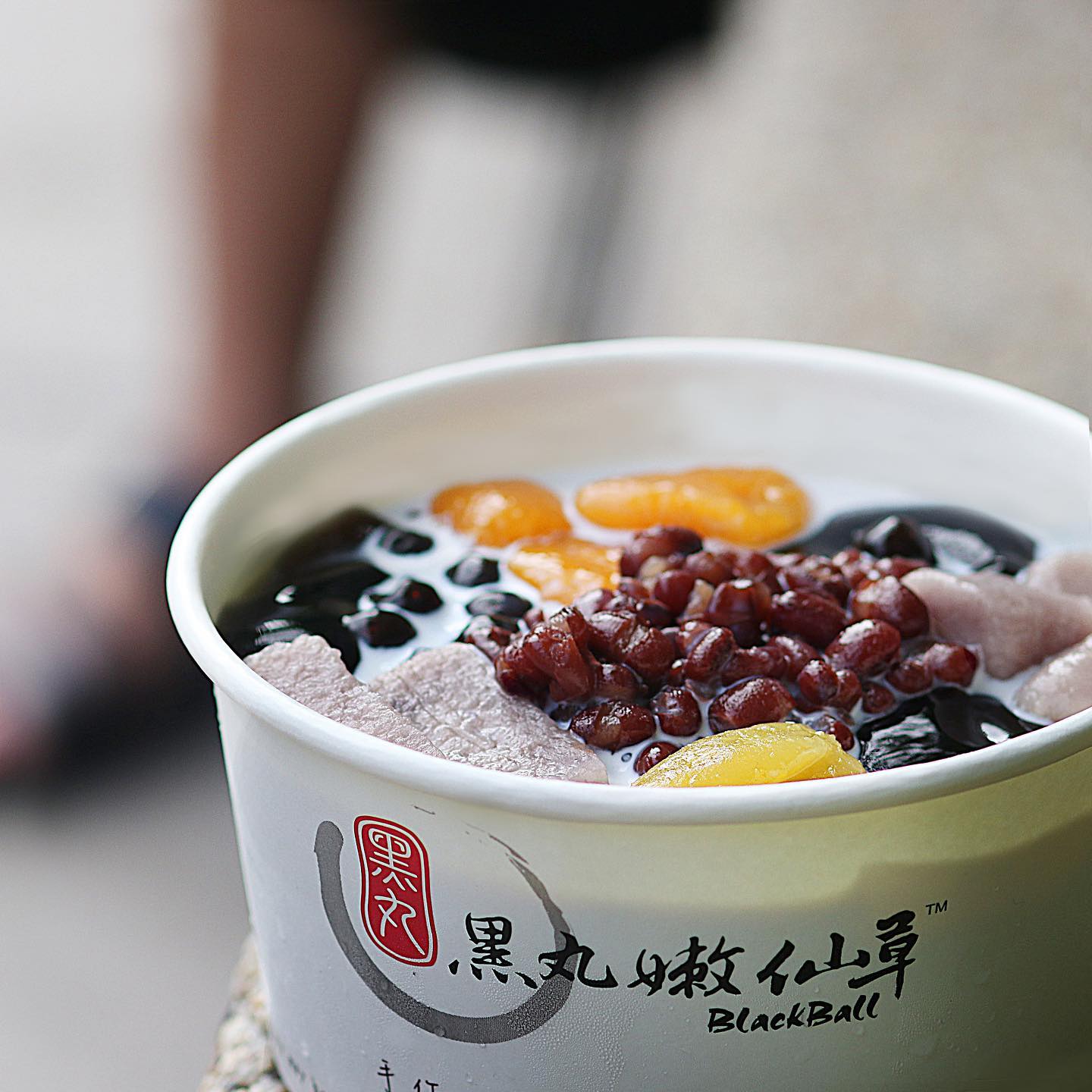 Image credit: @blackball.singapore
Taiwanese dessert bowl chain Black Ball is where you want to go for hearty desserts in Northshore Plaza. Their Black Ball Signature ($6.50) comes with the full monty, from taro and sweet potato mochi rounds, to beans and pearls. Choose between warm or cold, and between your preferred shaved ice flavour, be it wintermelon or grass jelly. Personalised desserts are also available, starting at $2.50 for your base of choice. Finally, give their bubble tea a try! These are lowkey gems to satisfy your thirst, with flavours including their Taro Milk Tea with Mini Ball ($4.20) and 3Q Passion Green Tea ($3.90) rivalling many big-name bubble tea stores.
Unit number: Plaza I, #02-07/K3
Opening hours: Daily 11am to 10pm
Tel: 8917 5118
Website
---
15. McDonald's
---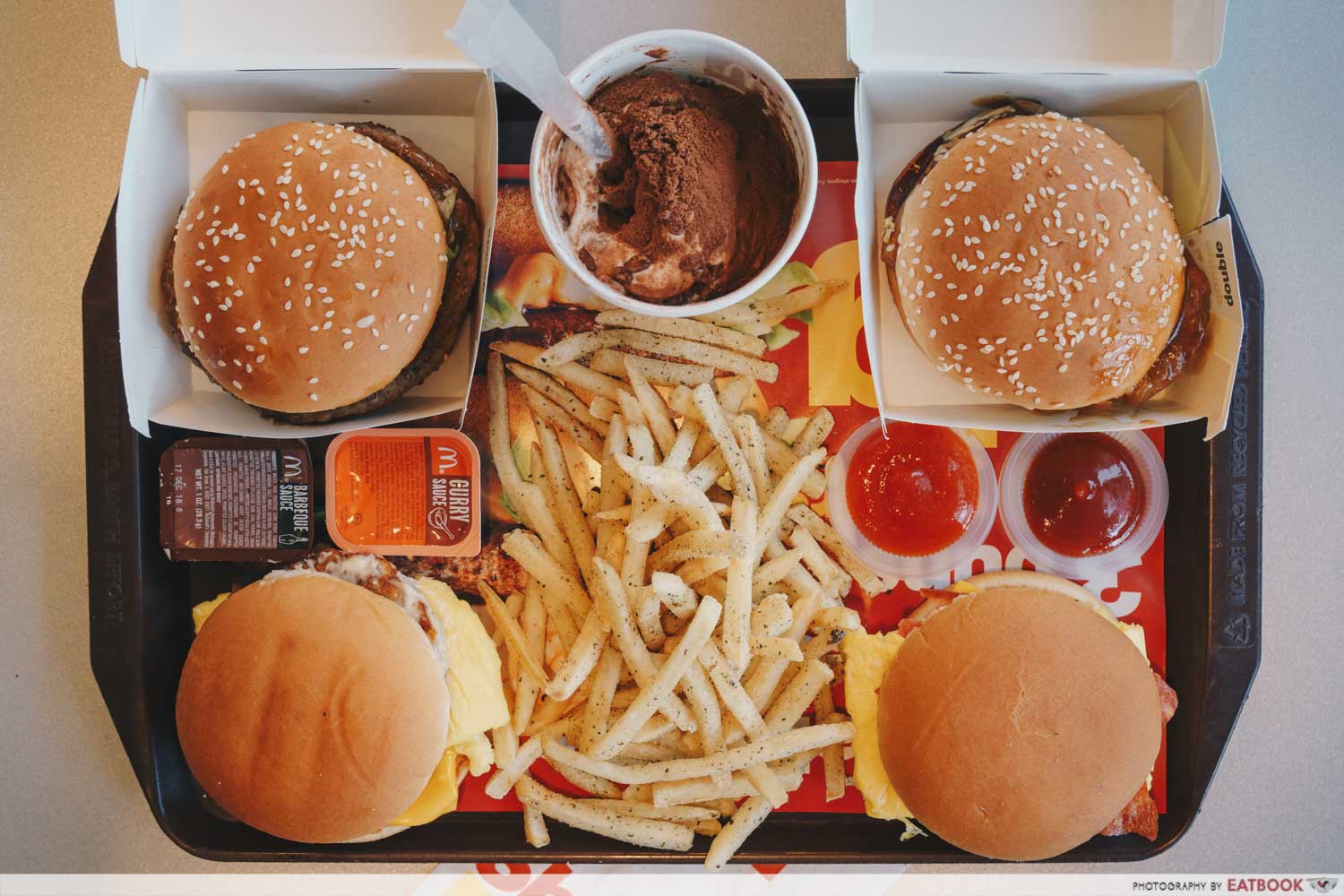 McDonald's remains one of the most popular fast food outlets in Singapore, and while they have existing outlets in Punggol, their Northshore opening makes it more convenient for those living in the area. Grab your fave Extra Value Meals, or head down to nab their seasonal specials. If you're feeling like a snack, their dessert kiosk or a la carte menu will have something for you.
Unit number: Plaza I, #02-30/31
Opening hours: Daily 6:30am to 11:30pm
Website
---
16. Downstairs 
---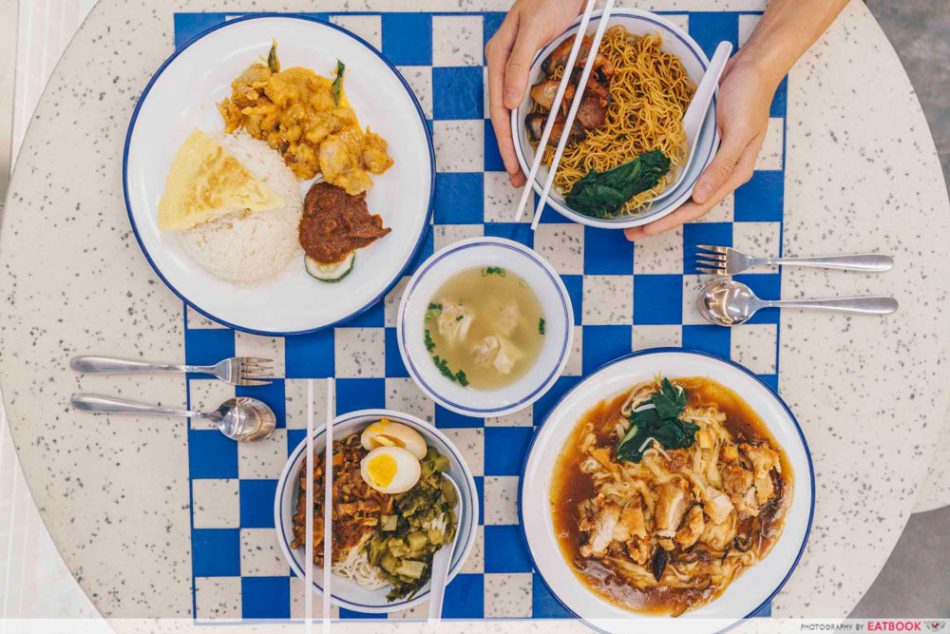 Downstairs first opened in Suntec City and gained tons of online attention for their old-school HDB void deck-inspired decor. Come for the nostalgia, and stay for their Taiwanese and zi char fare. This ranges from a unique Lu Rou Mian ($6), where the toppings of the Taiwanese braised pork rice are served on QQ you mian noodles, to their crowd favourite Salted Egg Chicken Nasi Lemak ($8.90), which levels up the local staple with creamy salted egg yolk sauce on crispy chicken.
Read our Downstairs review.
Unit number: Plaza I, #02-22
Opening hours: Daily 8:30am to 8:30pm
Website
---
17. Song Fa Kway Chap 
---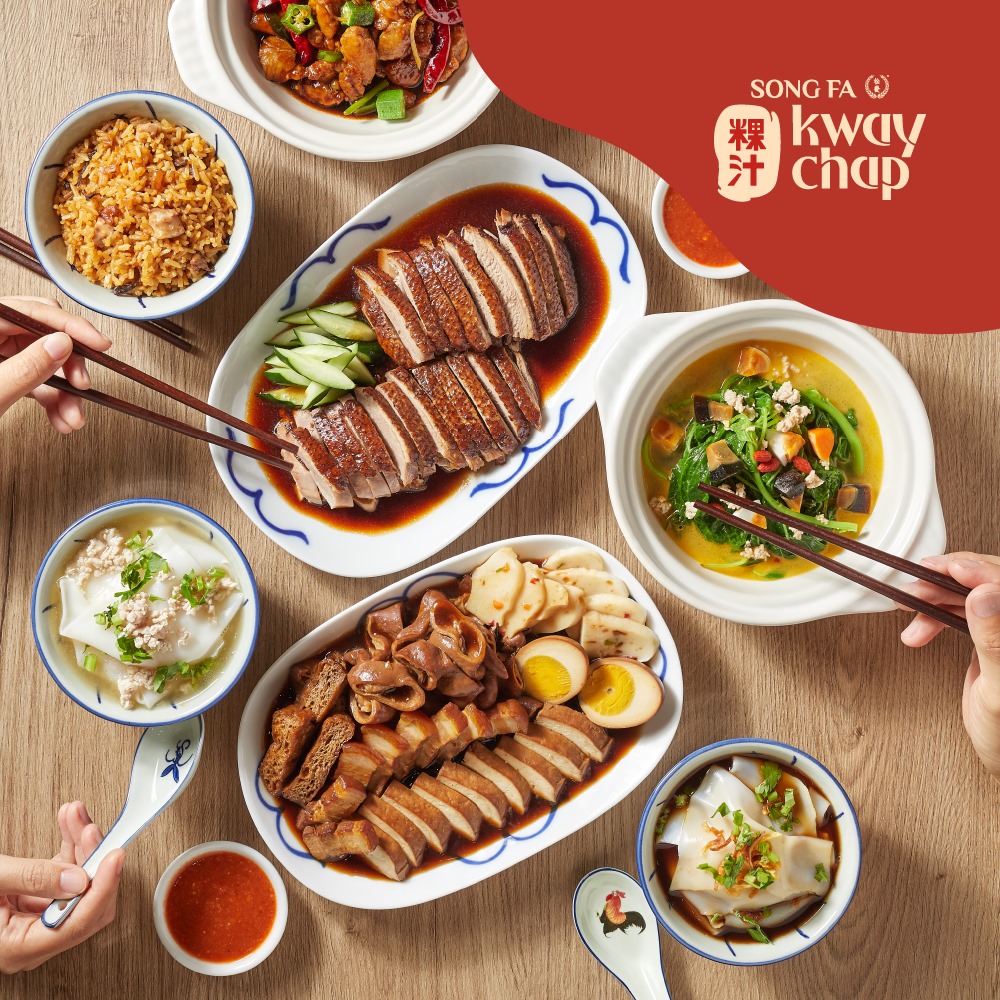 Image credit: Song Fa Kway Chap
You may be familiar with the Song Fa name for their popular bak kut teh, but they've since expanded to open a new concept, Song Fa Kway Chap. The restaurant debuted in Northshore Plaza, and specialises in the Teochew Kway Chap sets starting from $6+ per person. If you want the best of both worlds, the eatery also has a Peppery Kway Chap Deluxe Set ($22+). This feeds two people, and serves up the kway in bak kut teh broth, instead of the usual spiced soy gravy. Aside from kway chap, you can find claypot and duck rice here.
Unit number: Plaza I, #02-22
Opening hours: Daily 10:30am to 9pm
Website
---
18. Super Wok 
---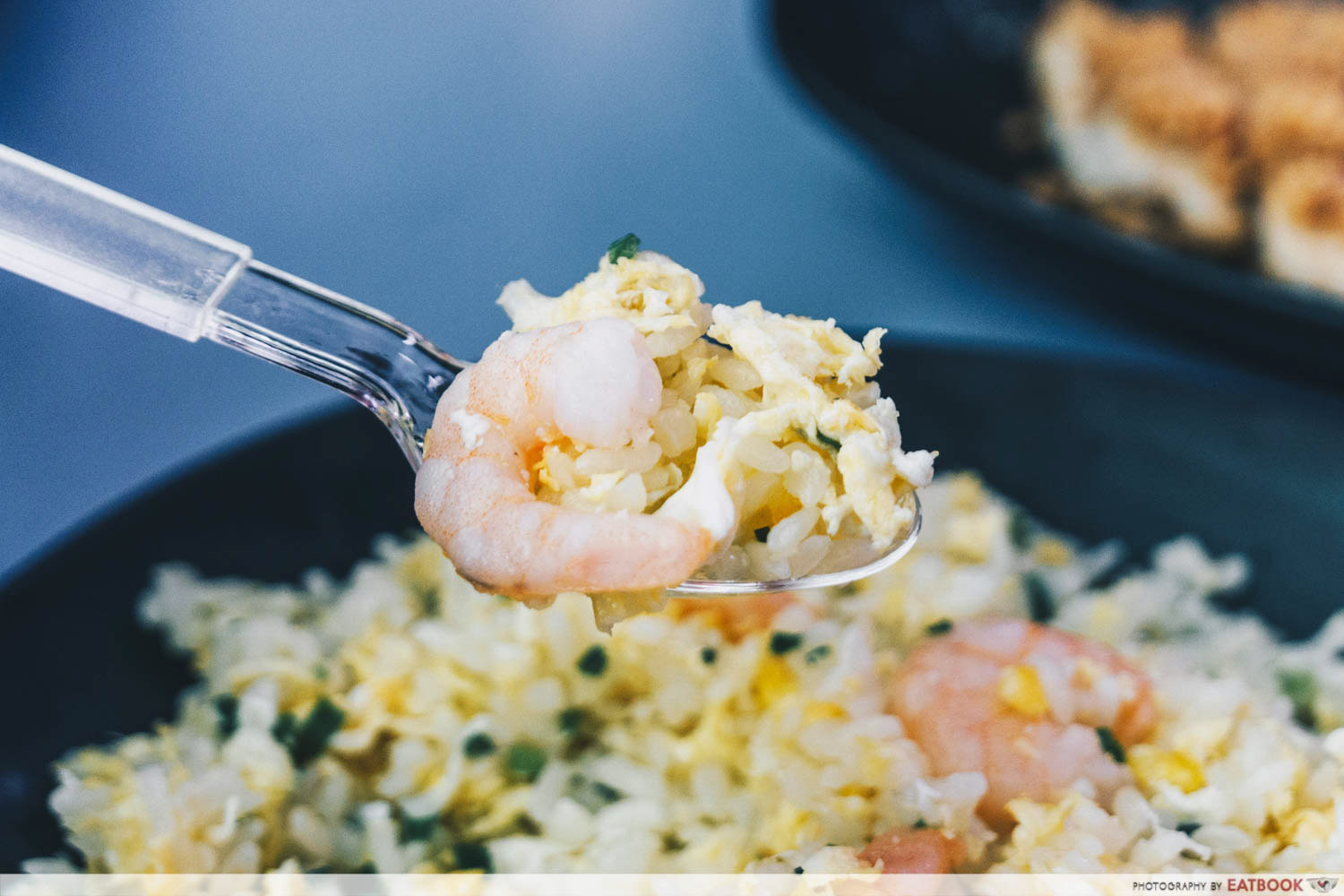 Super Wok is known for their grab-and-go zi char dishes, all priced under $10. You can opt for one-dish meals here to dabao and enjoy at home. Their house signature, the Super Sesame Oil Chicken Rice ($7.90), comes highly recommended, but if you're more Team Noodles, then try their smoky Beef Hor Fun ($8.90). Otherwise, the stall also has some non-traditional wok-fried options, from Korean Spicy Chicken Rice ($7.90), to Homemade Coffee Pork Ribs Rice ($6.90).
Unit number: Plaza I, #02-42
Opening hours: Sun-Thurs 11am to 9:15pm, Fri-Sat 11am to 9:30pm
Tel: 8699 2100
Website
---
19. Nomstar 
---
If you're dining with a group and nobody can settle on just one cuisine, head on down to NOMSTAR. The crowd-pleaser of an eatery houses five famous Asian restaurants in one place: Tim Ho Wan, Tsuta, Hawker Chan, Mrs Pho, and Thai Lae Dee. Mix and match your orders from the respective stores, and enjoy everything from Michelin-starred ramen to famous Thai basil chicken rice, all in one meal.
Read our NOMSTAR review.
Unit number: Northshore Plaza II, #03-02
Opening hours: Mon-Fri 11am to 9:30pm, Sat-Sun 10:30am to 10pm
Website
---
20. Little Caesars Pizza
---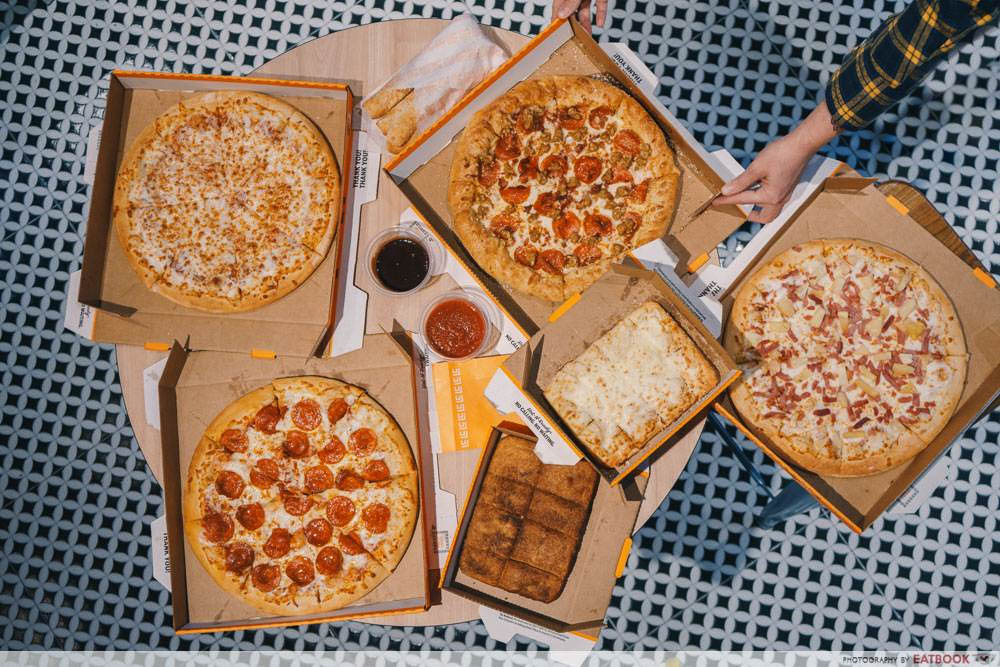 Little Caesars Pizza is where it's at if you want truly affordable pies, as you can get a 12-inch Pepperoni Pizza for only $8.90. If the classic pepperoni and cheese combo is not your jam, then choose from Little Caesars' other flavours, including their popular 3 Meat Treat ($15.90) and Hula Hawaiian ($15.90). Don't forget to grab their Stuffed Crazy Bread ($4.50) to make it a true carb-loaded feast. These breadsticks are packed with gooey mozzarella, and served with a side of marinara dipping sauce.
Unit number: Plaza I, #02-20/21
Opening hours: Mon-Thurs 12pm to 9pm, Fri-Sun 11am to 9pm
Website
Famed US Brand Little Caesars Pizza Now In Singapore With Large Pizzas From $7.99
---
What to eat at Northshore Plaza
---
The next time you're wandering around this new mall and thinking of where to dine, check out this guide for Northshore plaza food options. Otherwise, check out our BBBurgers review for Korean smashed burgers in Punggol, or our Maruhachi Donburi & Curry review for don bowls by an ex-restaurant chef in Punggol too.
Address: 407 Northshore Drive, Singapore 820407
BBBurgers Review: New Hidden Kiosk In Punggol Serves Korean Smashed Burgers And Sodas
Featured image adapted from Creamier, Penang Culture, Dancing Crab, and Sixth Floor Oyster Cake.