Limited edition Red Bean'O at Old Chang Kee
It's Children's Day tomorrow, and Old Chang Kee celebrates with a new, limited-edition red bean puff made with real strawberry pastry. Red Bean'O is their latest puff that will only be available for a week starting from 2 October at all Old Chang Kee retail stores.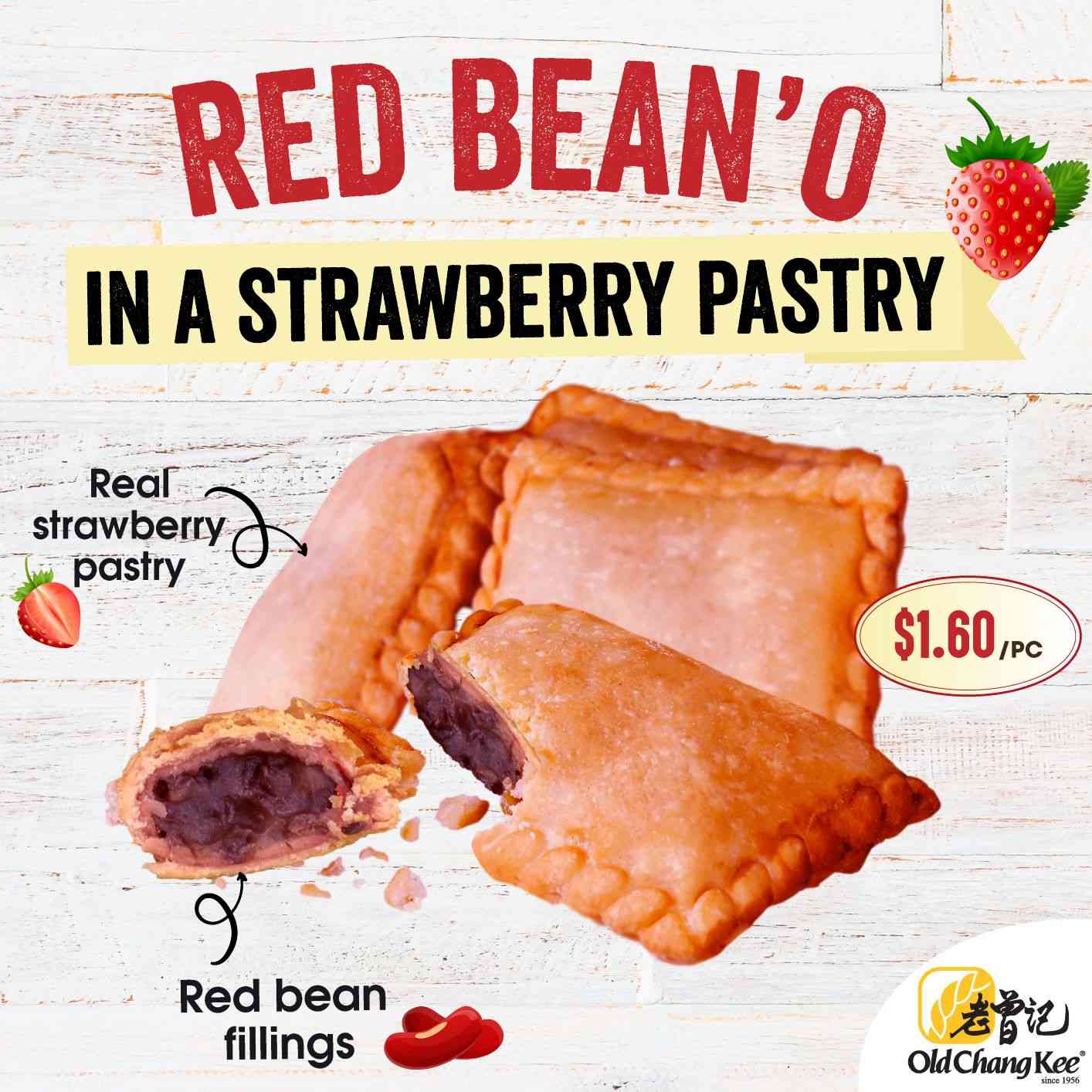 Image credit: Old Chang Kee Singapore
The pastry of Red Bean'O is made with strawberries from New Zealand, and you'll get chunks of fruit in each bite. The addition of real strawberries lends a pink tint to the usual yellow-brown pastry that's typical of Old Chang Kee's usual puffs. It's the latest in their line-up of coloured puffs, like the marbled red-and-white Chilli Crab'O that they launched for National Day, and the memorable Camou Curry Puffs for SAF Day.
Dolc Patisserie Review: New Patisserie Selling IG-Worthy Tarts With Strawberry And Basil In Outram
This pink puff is complemented by a filling of red bean ─ a sweet treat that's a change from the usual Old Chang Kee menu of savoury bites.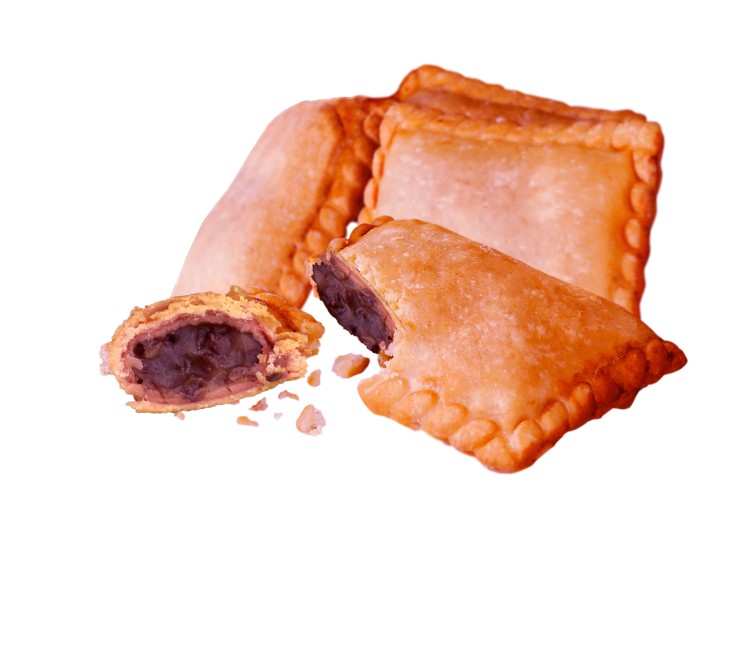 Image credit: Old Chang Kee Singapore
With today being the last day for Salted Egg Yam'O, don't miss the Red Bean'O when it launches tomorrow. A limited quantity of Red Bean'O, available at $1.60 each, will be sold at all Old Chang Kee outlets for a week, or while stocks last. 
Flor Patisserie Review: IG-Worthy Japanese-Style Pastries With Yuzu Strawberry Tarts And More
If you love strawberry treats, check out Dolc Patisserie in Kampong Bahru, a new cafe that serves an IG-worthy tart that oozes with strawberry jam. Flor Patisserie at Capitol also has a crowd-favourite Yuzu Strawberry Tart that is now a permanent item on the menu. Otherwise, you could also head to 75 Ah Balling at Golden Mile Food Centre for red bean ah balling before the food centre closes for renovations this December!
Meanwhile, we tried our hands at recreating Old Chang Kee's famous curry puff and put it to a Taste Test. You can try this out at home too!
Featured image adapted from @honeybuns.eat and Old Chang Kee Singapore.