Christmas eclairs and pastries at OLLELLA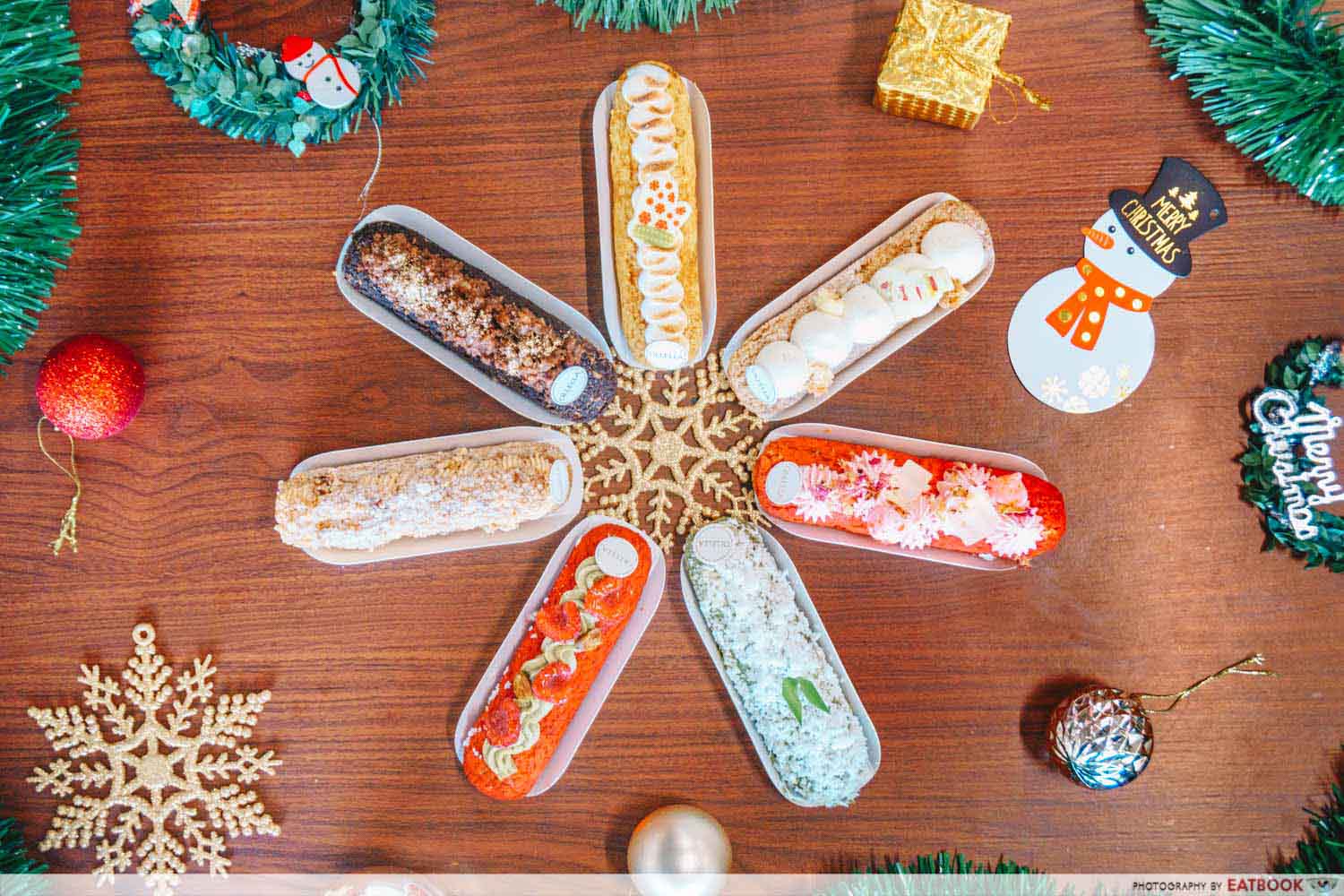 OLLELLA is a local dessert store that sells both traditional Indonesian kueh, and airy Parisian pastries. The store was founded by two sisters, Ollyvia and Marcella Putri. The siblings grew up watching their grandmother make traditional kueh, and were so enthralled by her delicious goodies that they decided to get into the business later in life. 
After training in the art of pastry making from French and American chefs, they started up OLLELLA in 2016. The name of the store comes from two halves of the sisters' names. Ollyvia and Marcella.
This year, the patissier introduced a new range of eclairs for Christmas. Some of the decadent desserts have the same flavours as their signature choux puffs, but a couple of new flavours have been brought to the table. 
Before I got a taste of the eclairs, I was already impressed by the kaleidoscope of colours and toppings. There were lines of torched meringue, green pistachio icing on a vivid red crust, white coconut shavings, and dollops of pink cream present on the assorted range of eclairs. Seeing that many colourful snacks was a real feast for the eyes. We chose the 7 Piece Eclairs ($43.50) combo, which allowed us to get all seven different flavours.
Food at OLLELLA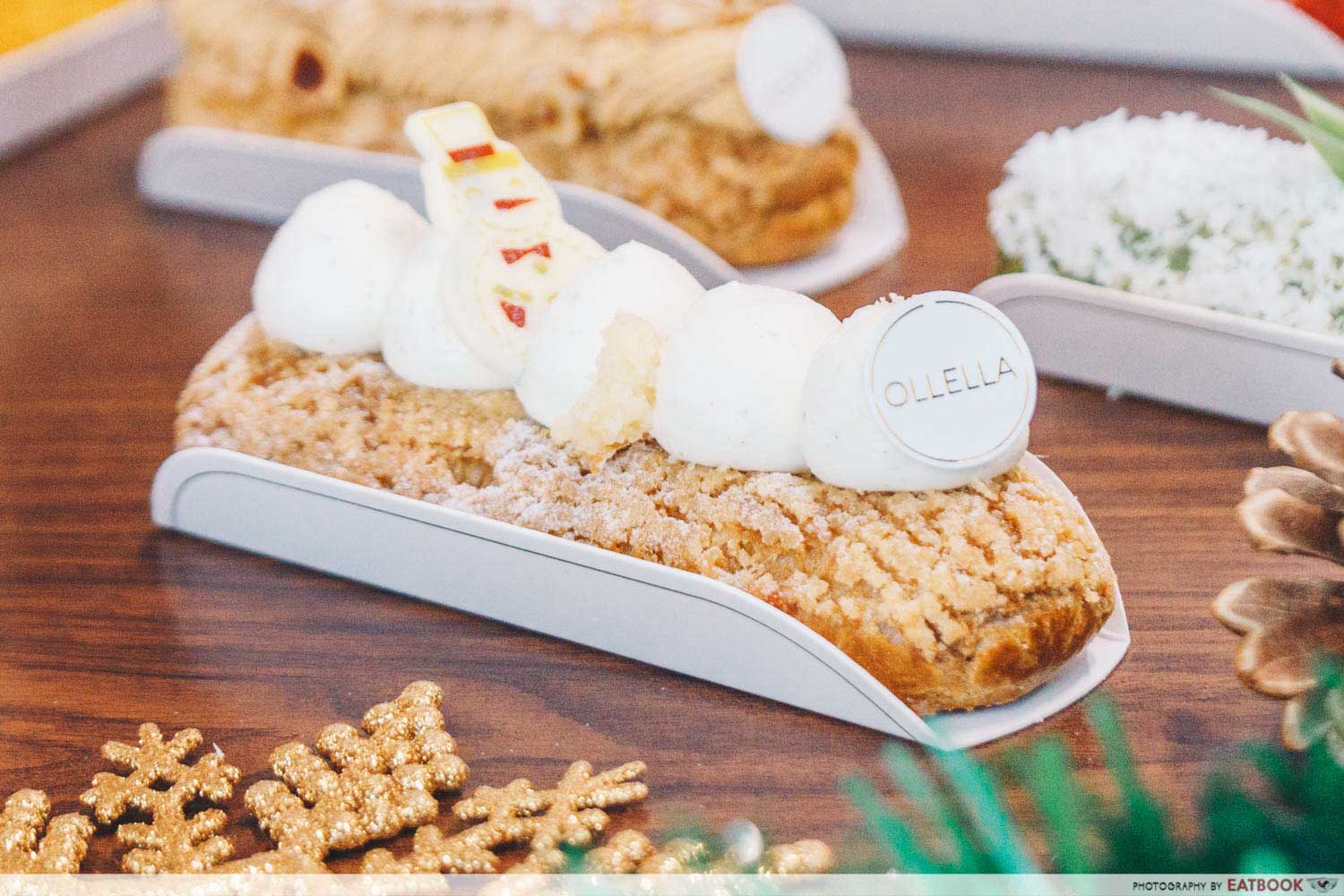 My favourite eclair was definitely the Vanilla Mascarpone ($6.90). As soon as I bit it, I could feel the satisfying crunch of the sweet cookie crust. The mascarpone cream was slightly tart, with a hint of vanilla fragrance amidst the cream. White chocolate icing sits atop it, and the whole pastry was enjoyably sweet, while not being cloying.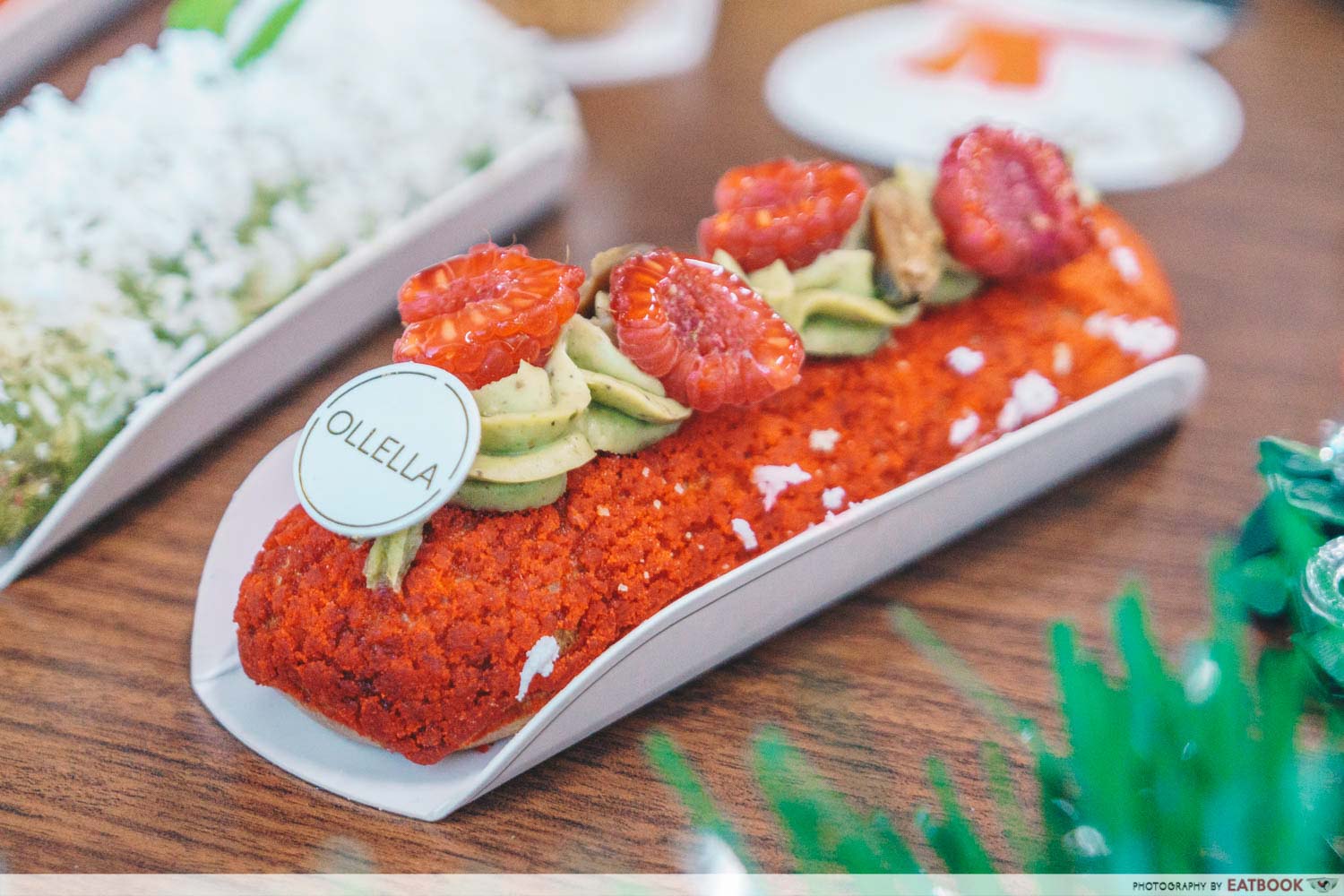 I tried the Raspberry Pistachio ($6.90) next, which is one of the newer additions. I mistook it for lychee flavour at first, so I was surprised to taste the sour fruity cream.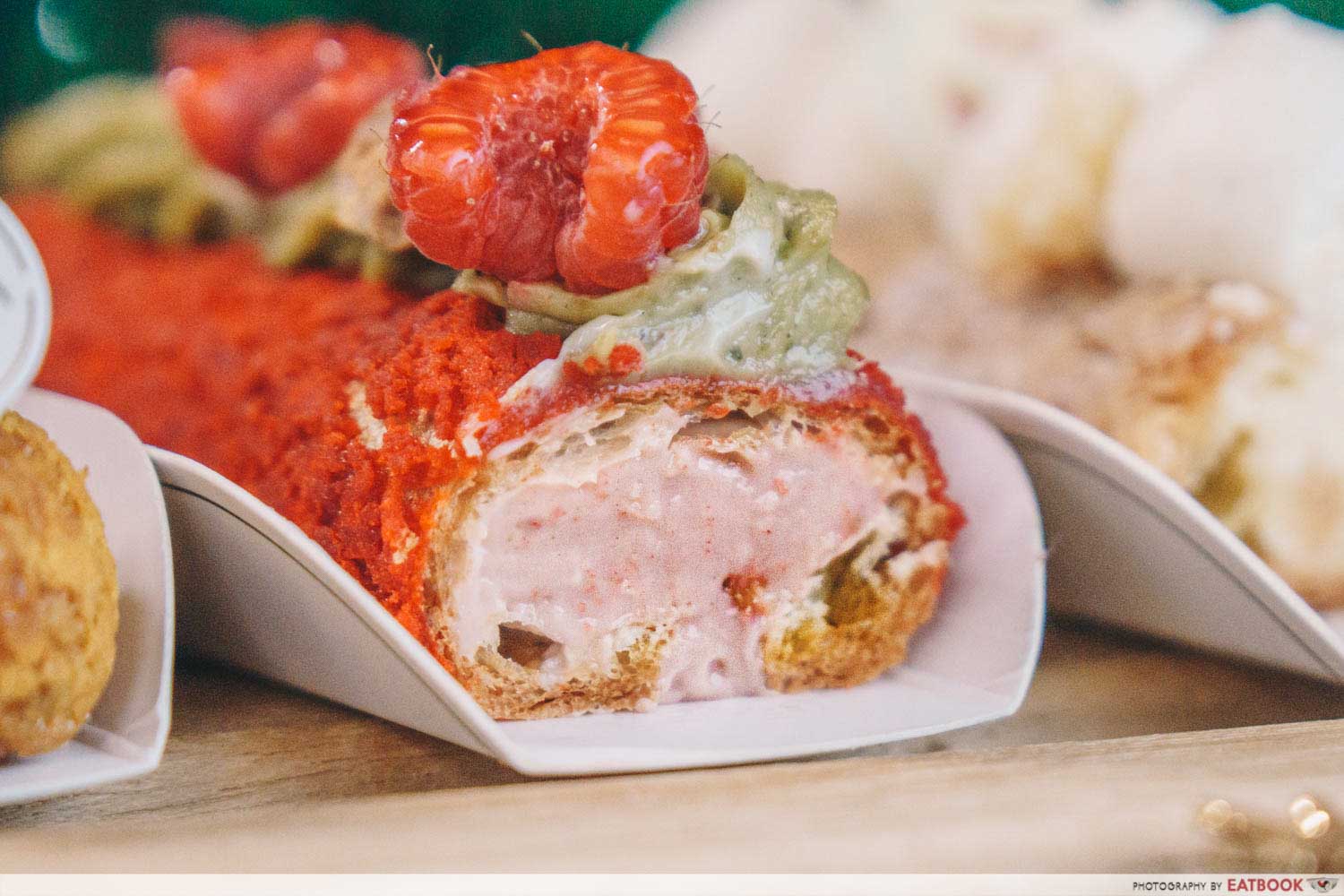 It was topped with raspberries too, which gave huge bursts of tartness to each bite of the eclair. While I'm a fan of sour, citrusy flavours, this eclair was a little bit too much for me.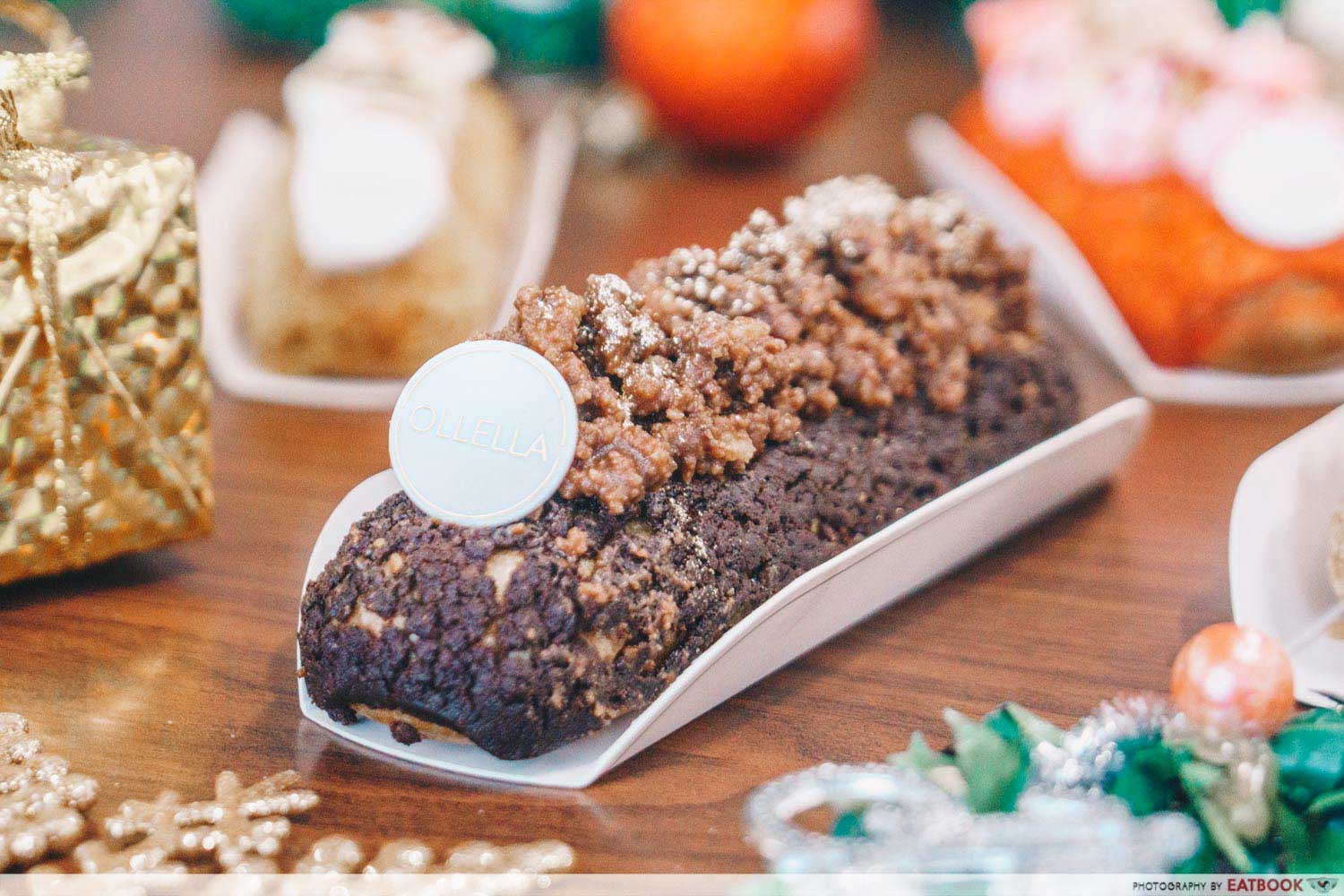 A long pastry with chocolate smeared on the upper half is the common image of a classic eclair. Ollella's chocolate flavour takes that formula and puts a far fancier spin on it, coating the pastry with gold dust and streusel toppings. The Intense Dark Chocolate ($6.90) was, true to its name, very rich and intense.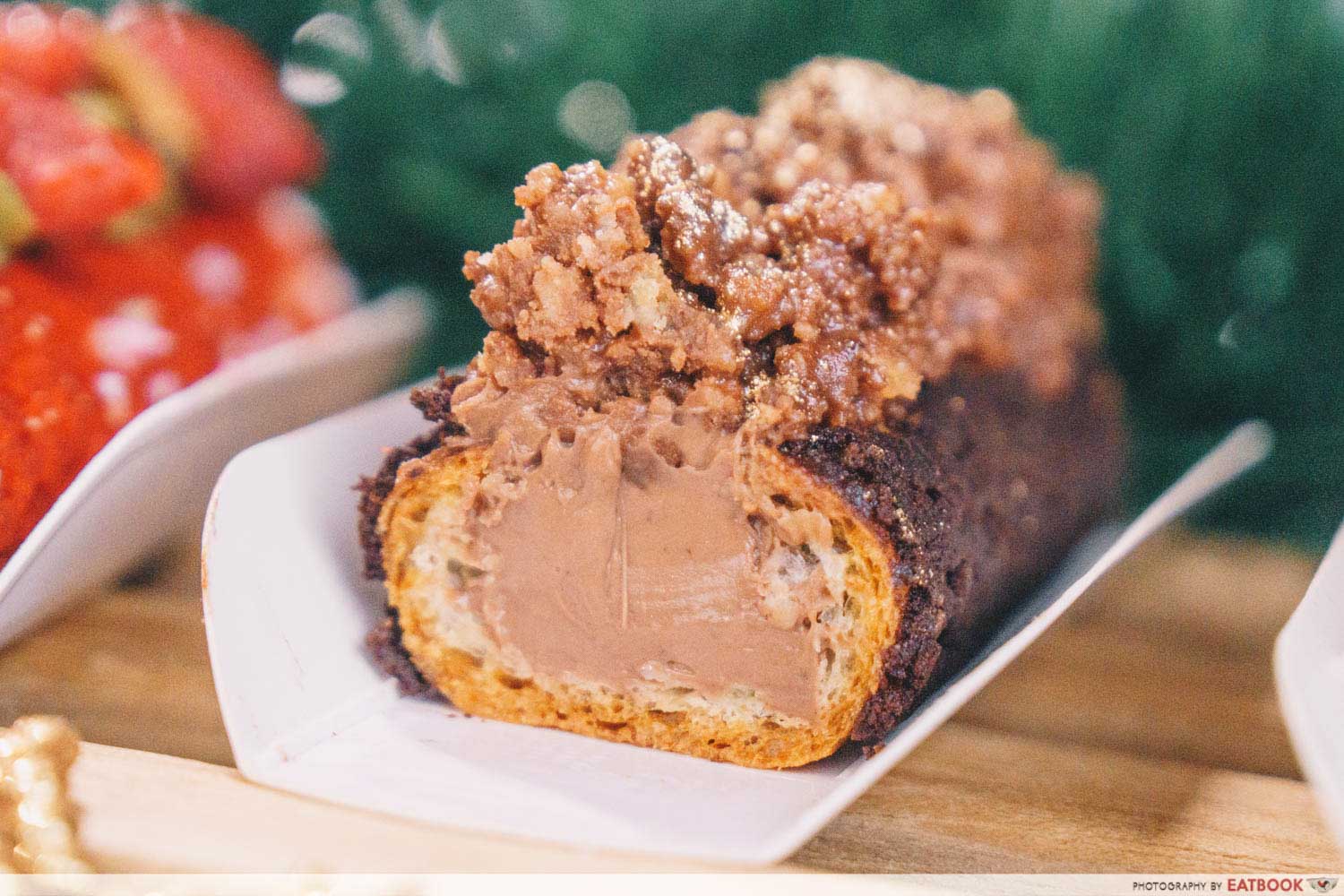 It came with chocolate streusel on top, and I enjoyed the crumbly, biscuit-like texture. Chocolate lovers will absolutely adore this, since the powerful taste of cocoa is clearly present and delightful.
The Hazelnut Praline ($6.90) eclair was smooth and nutty, with almonds topping off the choux dough dessert. Bits of praline gave each bite a bit of crunchiness. As it's hazelnut-flavoured, the taste might remind you of Nutella, without any of the chocolate flavour. While it was tasty, it wasn't as remarkable as the other types.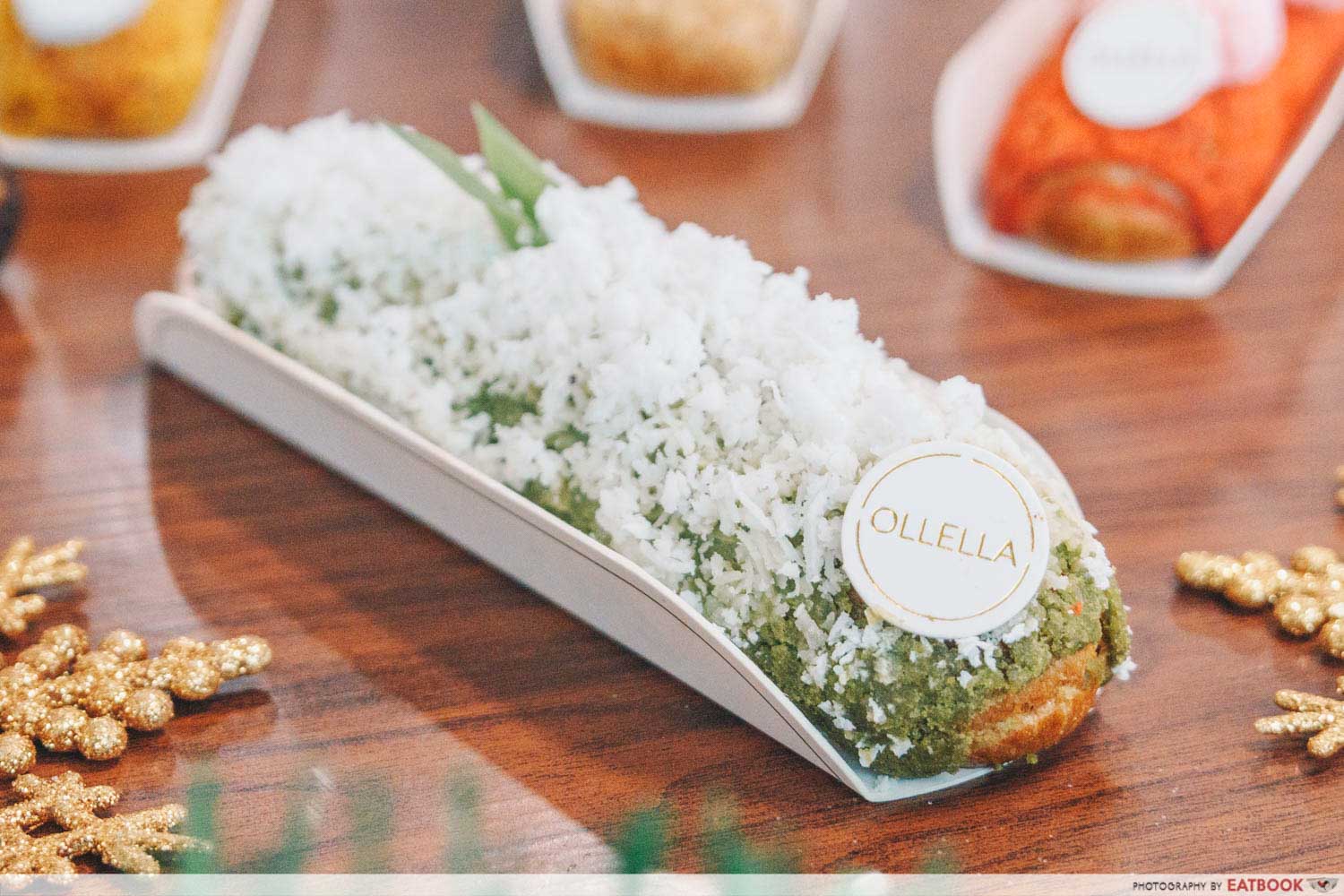 I was most excited for the Flowy Gula Melaka Ondeh Ondeh ($6.90) eclair. I absolutely adore ondeh-ondeh and gula melaka, so I had high hopes when I bit into the light green, coconut-coated dessert. Alas, it didn't meet my expectations. I could hardly taste any of that sweet, iconic gula melaka taste.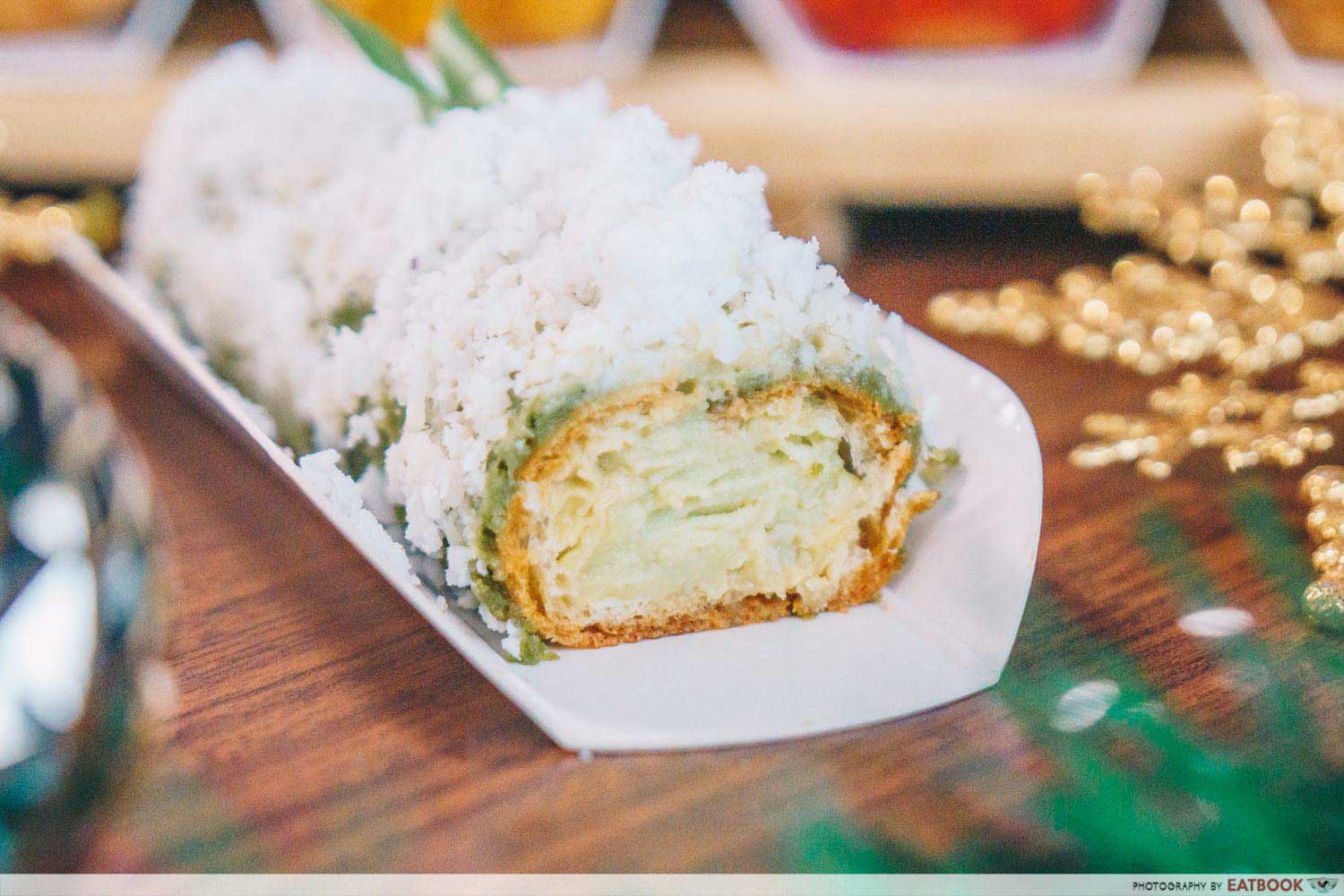 While ondeh-ondeh has pandan infused into the chewy dough, this eclair had it on the inside as cream instead. It felt like it was filled with kaya and not the sugary gula melaka that I enjoy in the legitimate snack.  
The Lychee Rose ($6.90) was sweet and mild. The cream had the funkiness of lychee, with no overpowering elements. I liked the rose-tinged cream on top, and there were fluffy marshmallows atop the cookie crust. It wasn't as crunchy and sweet as the Vanilla Mascarpone, but I'd peg this flavour as my second fave from Ollella.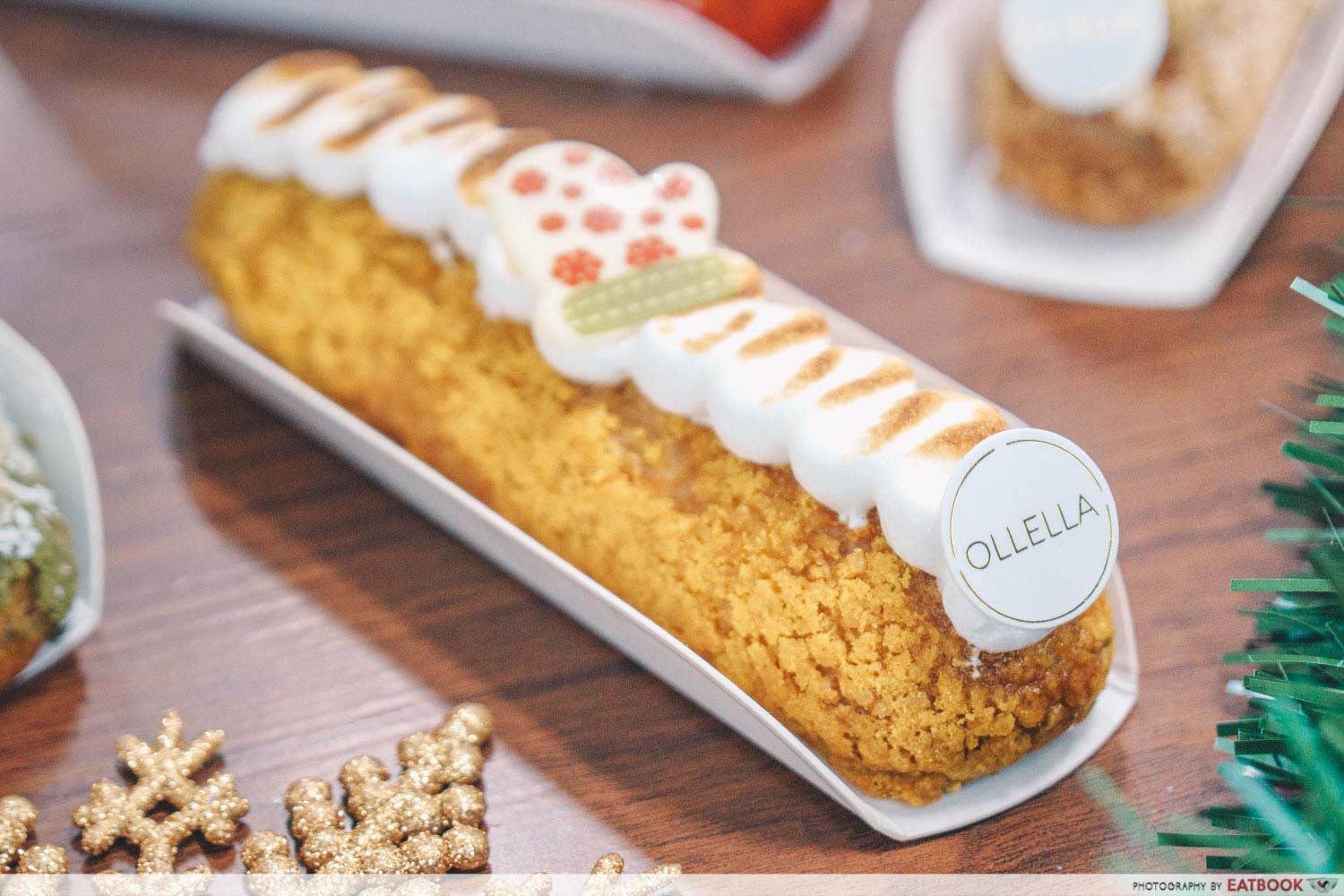 Lastly, there was the Yuzu Yoghurt Eclair ($6.90), which came with torched meringue and sour yoghurt filling inside its orange crust. It was sour and zesty, with the meringue providing a silky-smooth mouthfeel. Along with the raspberry, it was one of the newer flavours.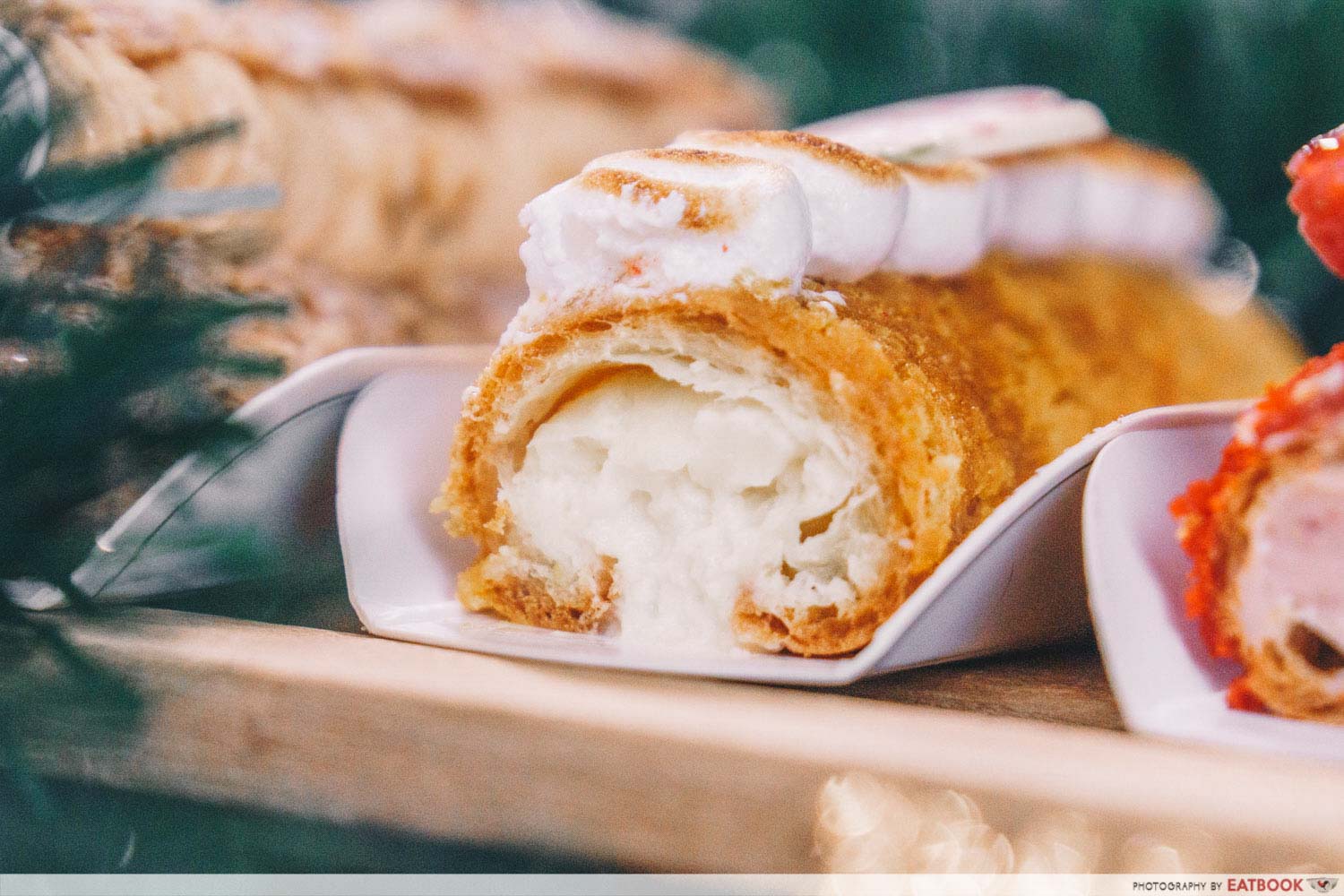 I enjoyed the tart sour flavour, and it had a more subdued taste compared to the overpowering raspberry eclairs.
The verdict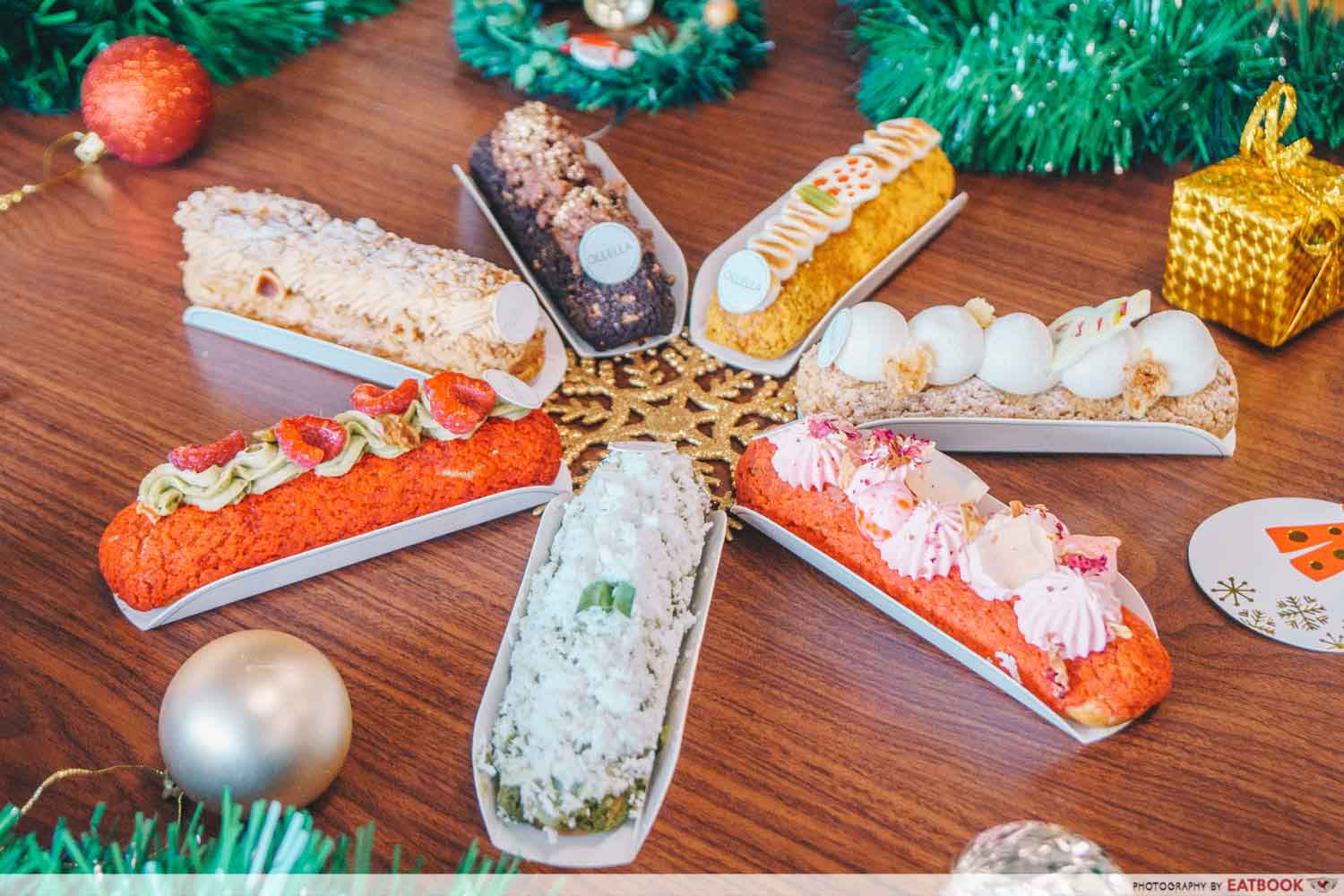 For premium eclairs, the prices at Ollella aren't bad at all. There's a wide variety of flavours and when I tried them with my colleagues, everyone had one particular flavour they liked. If you want to get just one, I'd suggest either the vanilla or chocolate since you can't go wrong with the classics. While the eclairs are a bit too extravagant to eat regularly, I'd love to treat myself to these every once in a while.
For more desserts, check out our review of Kind Kones, which serves vegan ice cream with the same creamy texture as the real deal! If you're interested in cafes to satisfy your sweet tooth at, check out our list of 10 cafes in Tampines! 
Kind Kones Review: Vegan Ice Cream In Singapore With Pandan Gula Melaka And Black Forest Flavours
Address: 454 Race Course Road, Singapore 218697
Opening hours: Wed-Sun 11:30am to 6pm
Tel: 6917 7273
Website
Photos taken by John Lery Villanueva.
This is an independent review by Eatbook.sg.
Summary
Pros
– Large variety of unique flavours
– Good texture for the crust 
Cons
– Ondeh ondeh flavour didn't taste legit
– Raspberry eclair was too sour
Recommended dishes:Vanilla Mascarpone ($6.90), Intense Dark Chocolate ($6.90), Lychee Rose ($6.90)
Opening hours: Wed-Sun, 11:30am to 6pm
Address: 454 Race Course Road, Singapore 218697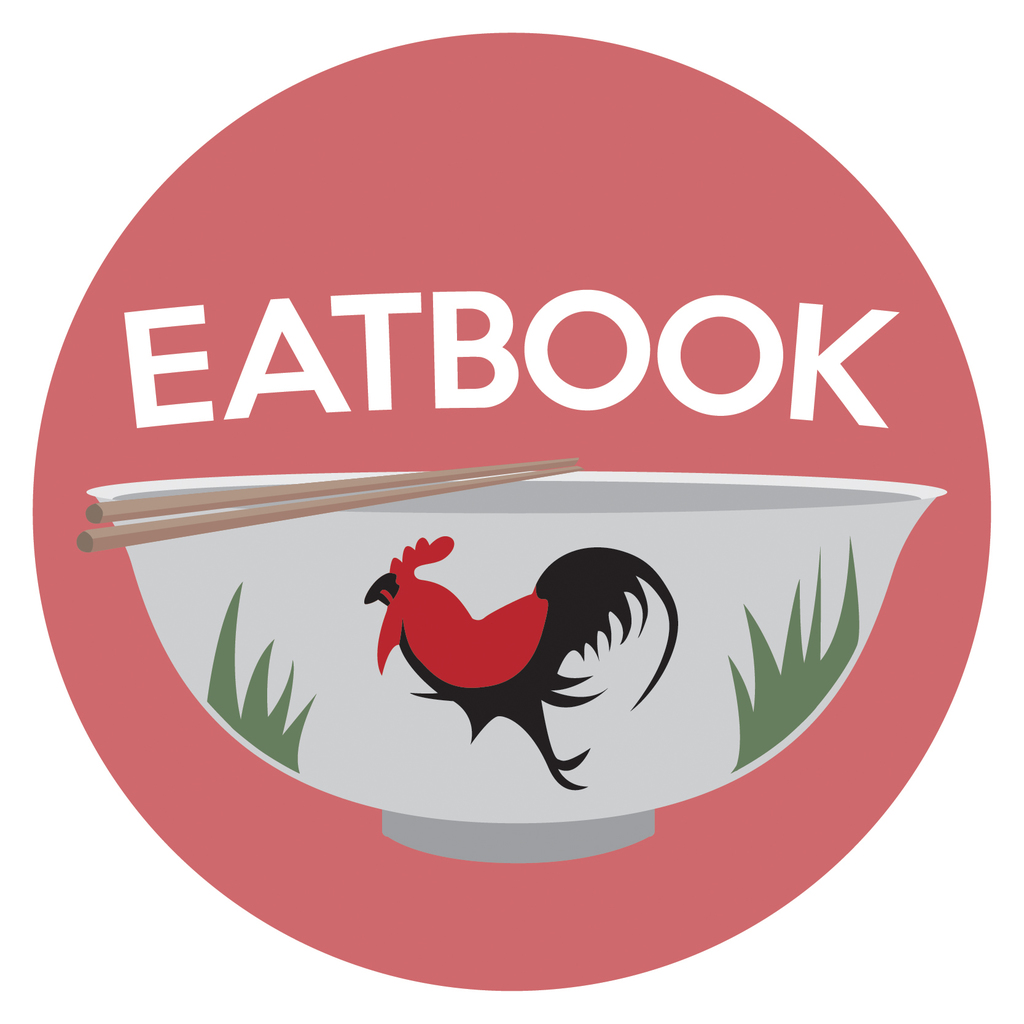 Drop us your email so you won't miss the latest news.