Oreo Yoghurt in Singapore

Image credit: @tfdolan
Oreo is such a great snacc, it can literally be added into any dish and still taste great. From House Of Seafood's Oreo crab to Oreo Magnum-like ice-cream bars, Oreo creations are on the rise, and new on the list is this Oreo Yoghurt.
Available at Cold Storage and Redmart, this vanilla-flavoured yoghurt by Muller Crunch comes packed with Oreo cookie crumbs on the side. If you love adding Oreo bits onto your Yole or Llaollao orders, then you best be stocking your fridge up with this tantalising creation.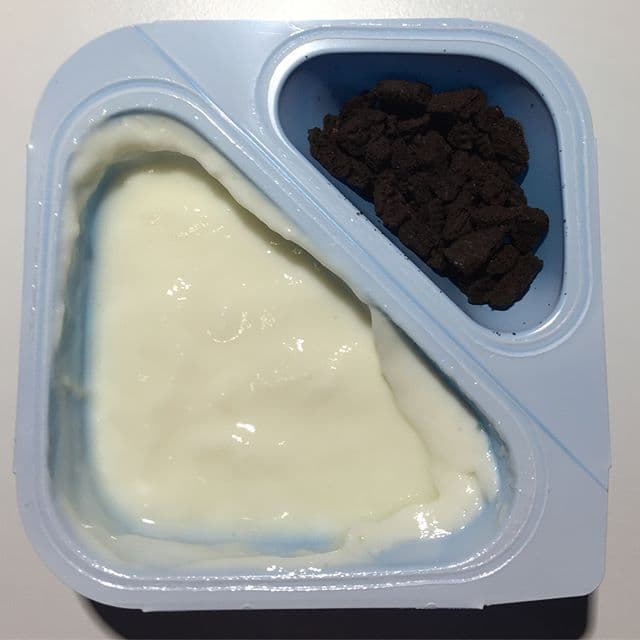 Image credit: @tfdolan
Based on online reviews, the creamy yoghurt is on the sweeter side. Mix the crumbs into the yoghurt and the flavours will remind you of an actual Oreo cookie, with a touch of tartness. 
Prices differ; you have to fork out $3.40 if you're swinging by Cold Storage, or $3.30 if you're buying online at Redmart. Plus, the packaging for Cold Storage is different from the square packet showcased in the article; it's rectangular instead of square, and is shipped in from Germany instead of the United Kingdom. 
That being said, we doubt the taste will differ!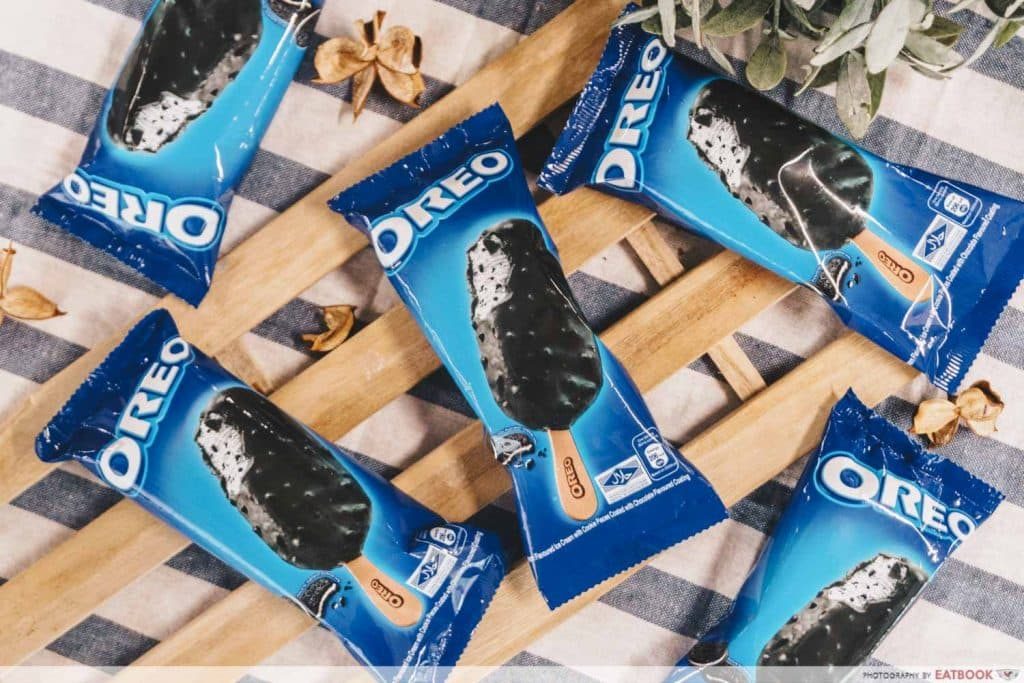 If you're craving for a more decadent Oreo treat, grab one of their ice-cream bars. Priced at $2.70 a stick, the luscious vanilla ice-cream is coated in a casing of Oreo cookie! There are also tiny Oreo bits found in the ice-cream for an added touch of chocolatey richness.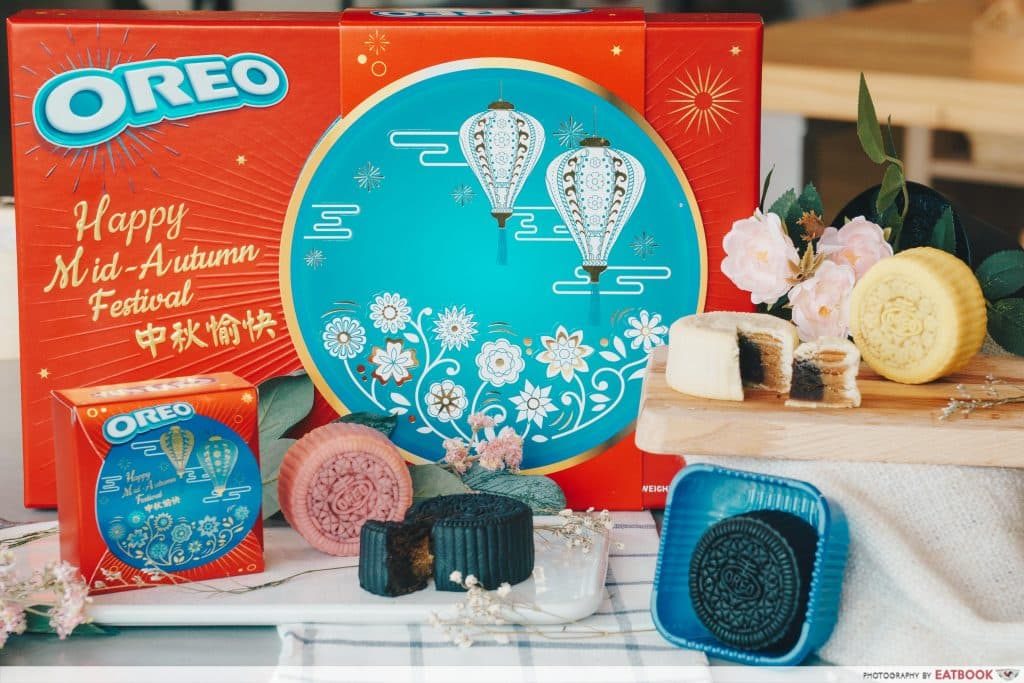 You can also celebrate Mid-Autumn Festival with these Oreo mooncakes. However, unlike the Oreo yoghurt and ice-cream bar, you won't find Oreo crumbs infused into these mooncakes. Instead, you will find flavours such as Brownie Chocolate, Double Chocolate with Milk, Strawberry Jam, and Cappuccino. The mooncakes really do look like Oreo cookies though, with the symbol imprinted on the face of all the mooncakes! 
Oreo Mooncake Is Now In Singapore And It Comes In Flavours Such As Brownie Chocolate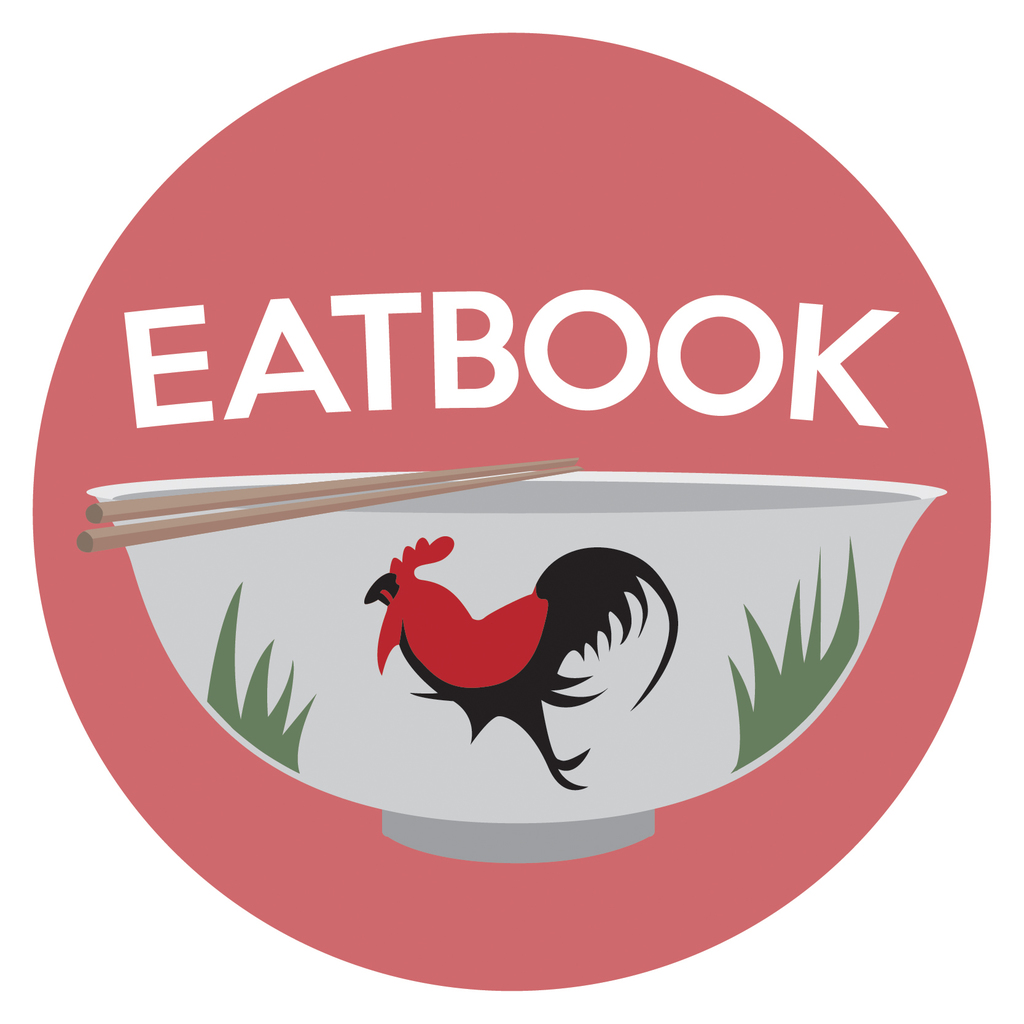 Drop us your email so you won't miss the latest news.