OUE Re:Store offers fuss-free meals for CBD peeps

While 60 minutes in the office may feel like forever, I am sure many can empathise how unbelievably fast the same hour flies by when it's lunchtime. After the pain of deciding what to eat, there is still the need to brave the insane lunchtime queues, and then battle for seats. By the time you actually start eating your food, it's about time to head back to work.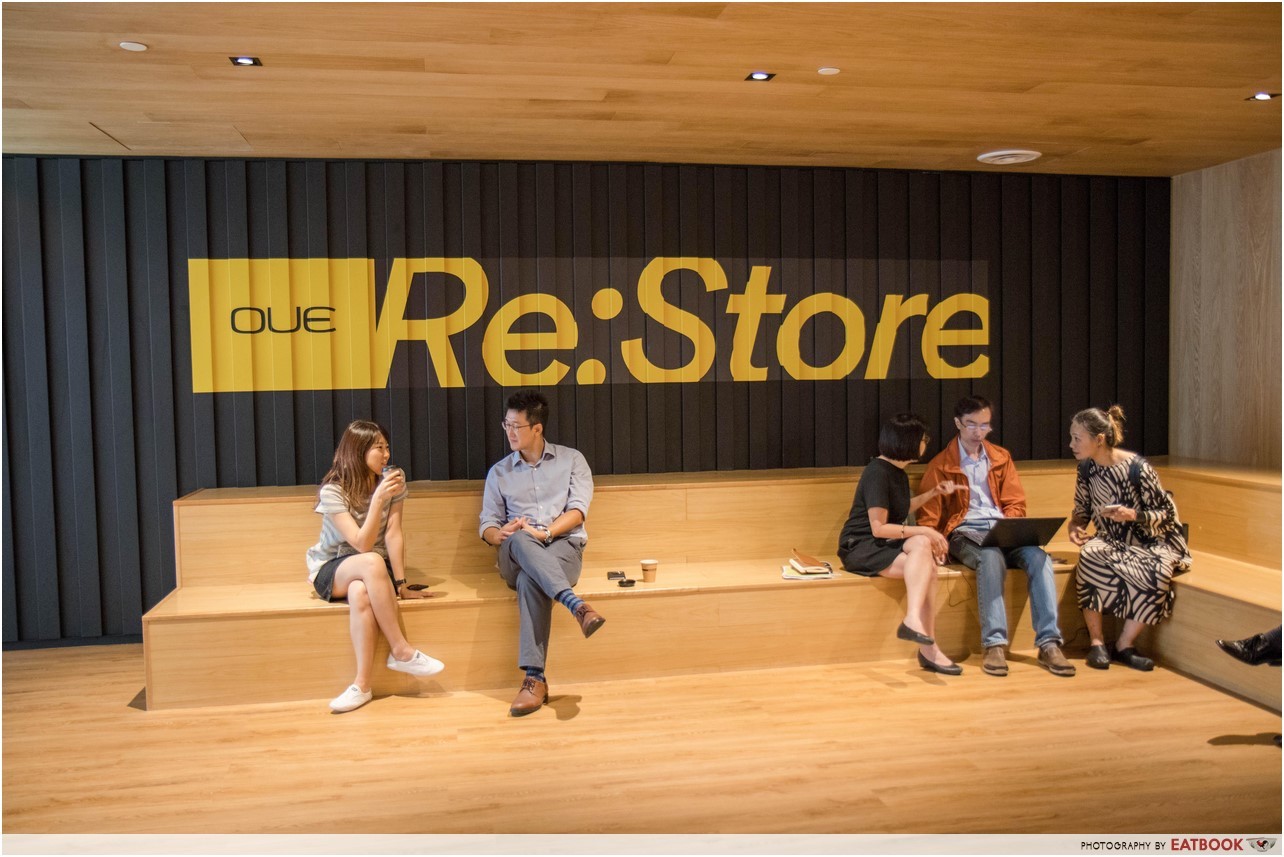 OUE Re:Store makes getting your food less of a chore. This huge room at Downtown Gallery consists of rows of lockers that you can get food from. With the Downtown Gallery mobile app, you can make your order from over 20 different dishes, indicate your preferred time of collection, and make your way down when it's time.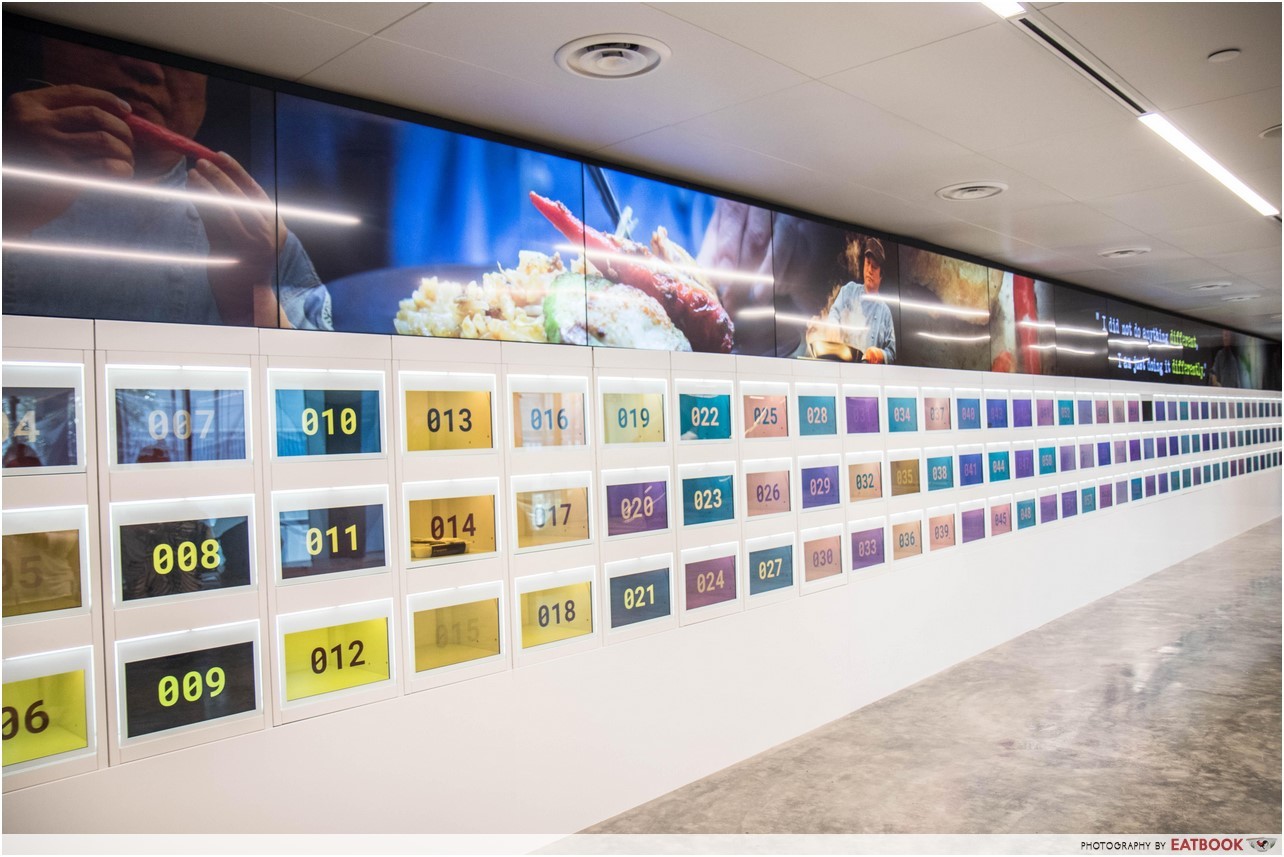 These storage machines are located on the second and third level of the building and are hard to miss. After making your order, the app will show the number of the vault assigned to you for the collection of food.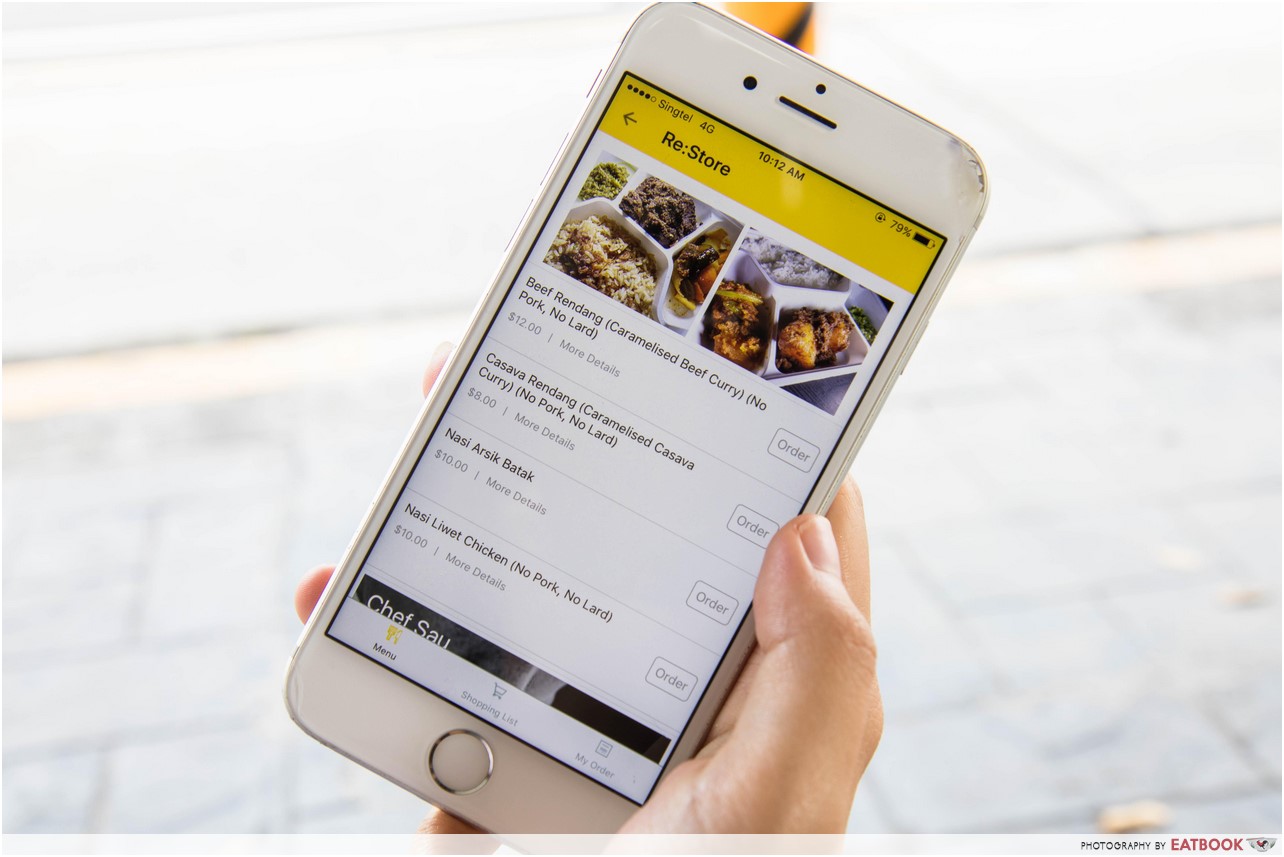 Instead of the usual run-of-the-mill microwavable meals, OUE Re:store serves dishes created by renowned chefs, namely:
William Wongso – Indonesian cuisine

Malcolm Lee – Peranakan cuisine

Sau del Rosario – Filipino cuisine

KF Seetoh – Singaporean cuisine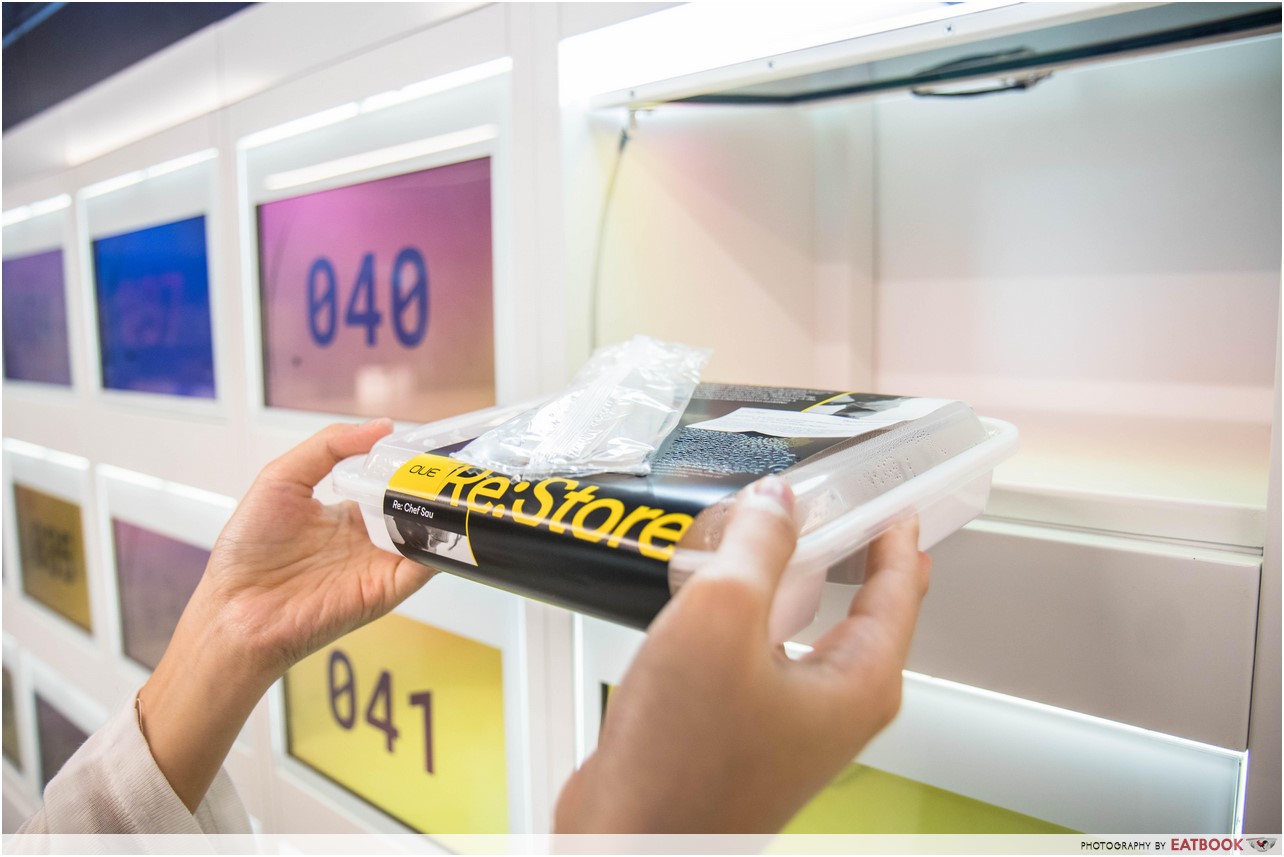 With prices ranging from $8 to $12, the food comes out of the machines piping hot and are packed in a bento box. In order to maintain the freshness of the food, only 15 minutes will be given for you to collect the food and you will have to return at another stipulated time if you missed the time slot!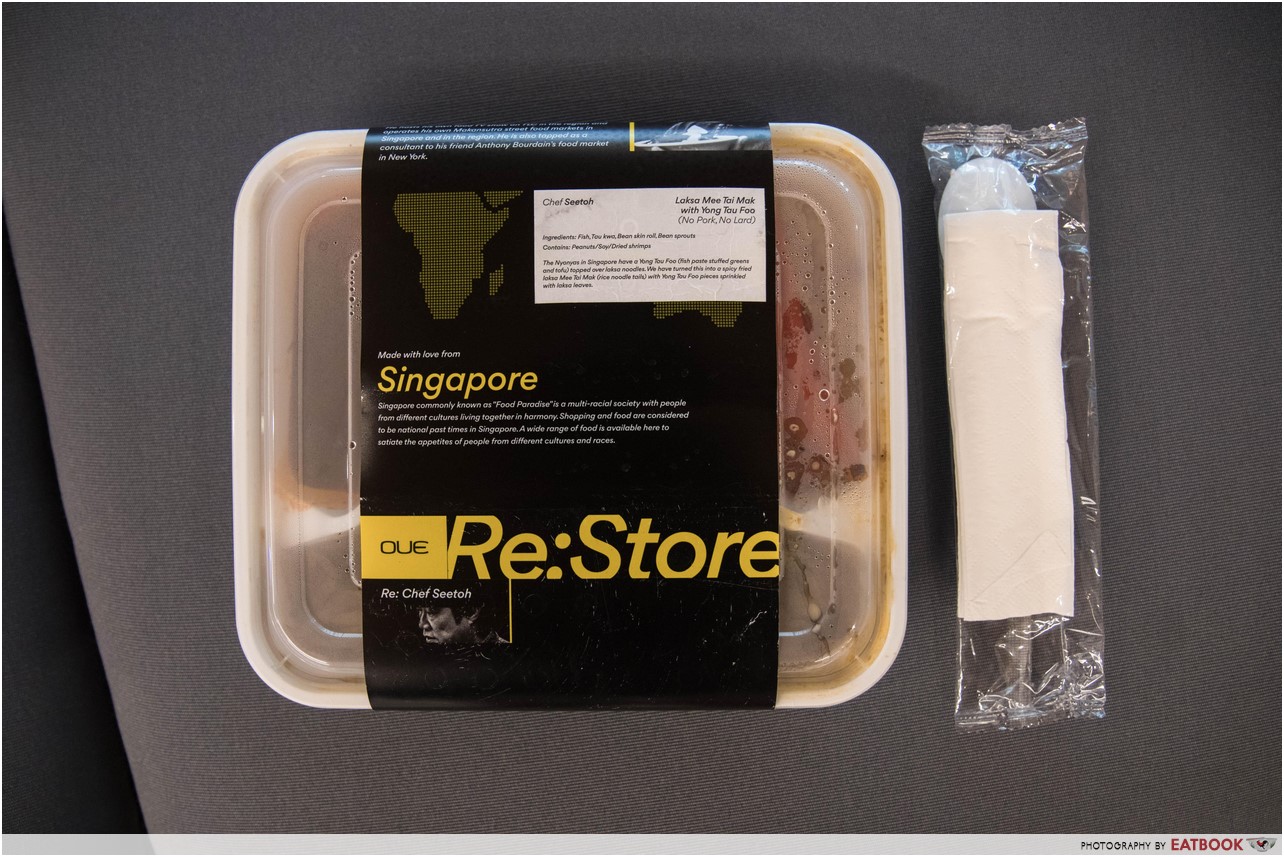 We tried some of the meals available and some of the most interesting choices that we enjoyed most were Salted Egg Yolk Macaroni Seafood Celery ($10), Buah Kelauk Fried Rice with Roast Chicken ($12), and Casava Rendang ($8), a "beef rendang" dish for vegetarians.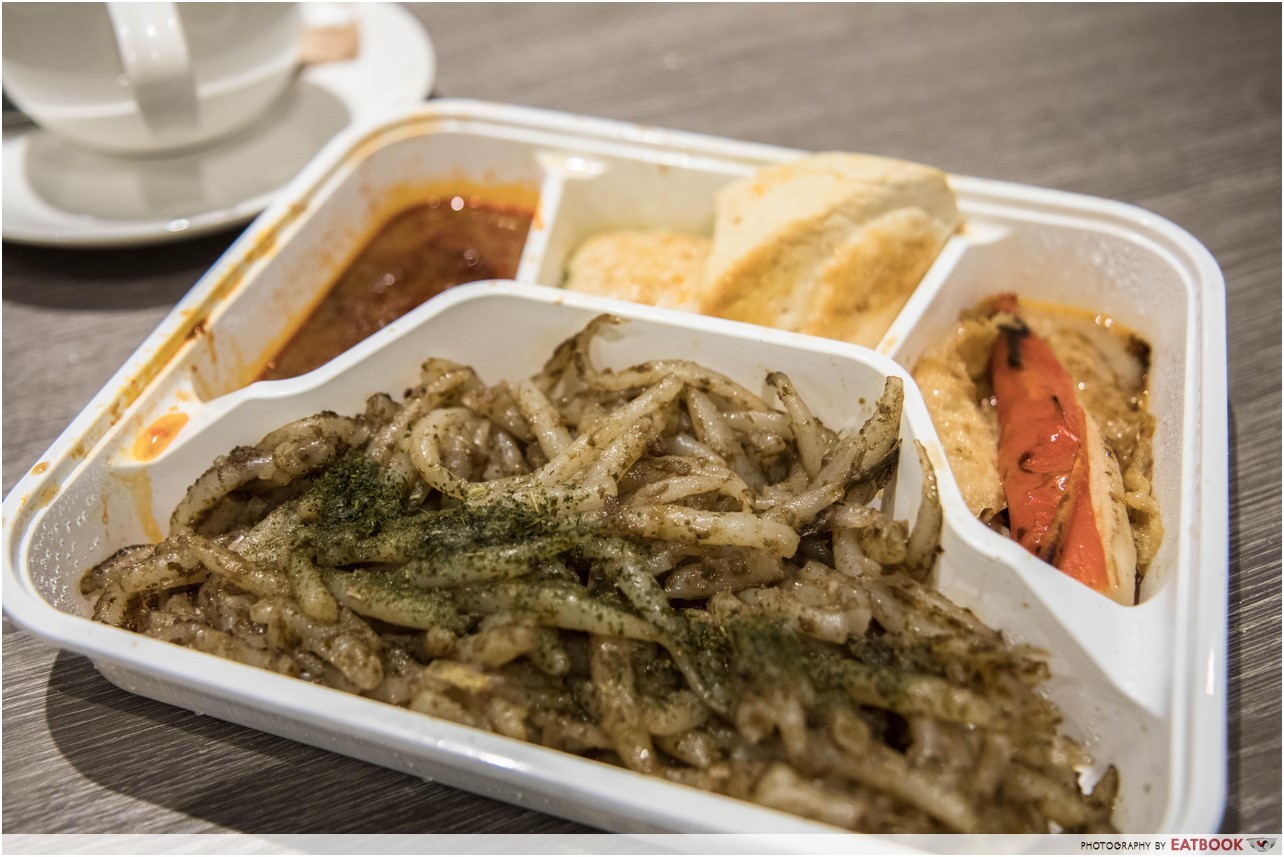 Portion-wise, the meals were more than enough for a hearty lunch and taste-wise, they did not disappoint either. Steaming hot and flavour-packed with spices, these bento sets tasted just like those you'd find at restaurants.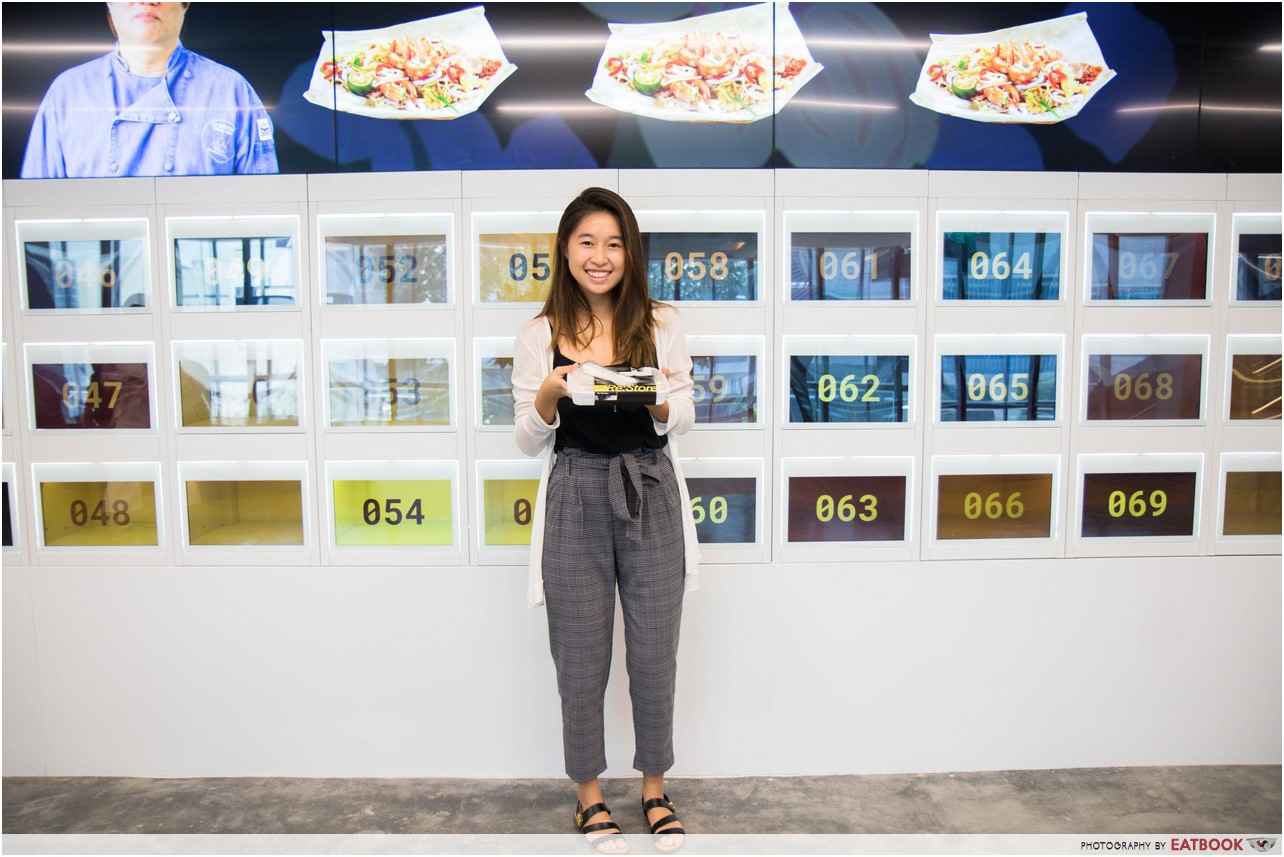 The overall experience was interesting and fun, giving me a glimpse into what felt like a futuristic world. From navigating around the app to making payment online, and collecting the food, the entire process was efficient and straightforward! If you have time to properly sit down and eat, check out Pepper Bowl or Taste Affair at Amoy Street Food Centre instead!
Address: 6A Shenton Way, #03-02/03, Downtown Gallery, Singapore 068809
Opening hours: Daily 10am to 7:15pm (last order at 7:15pm)
Website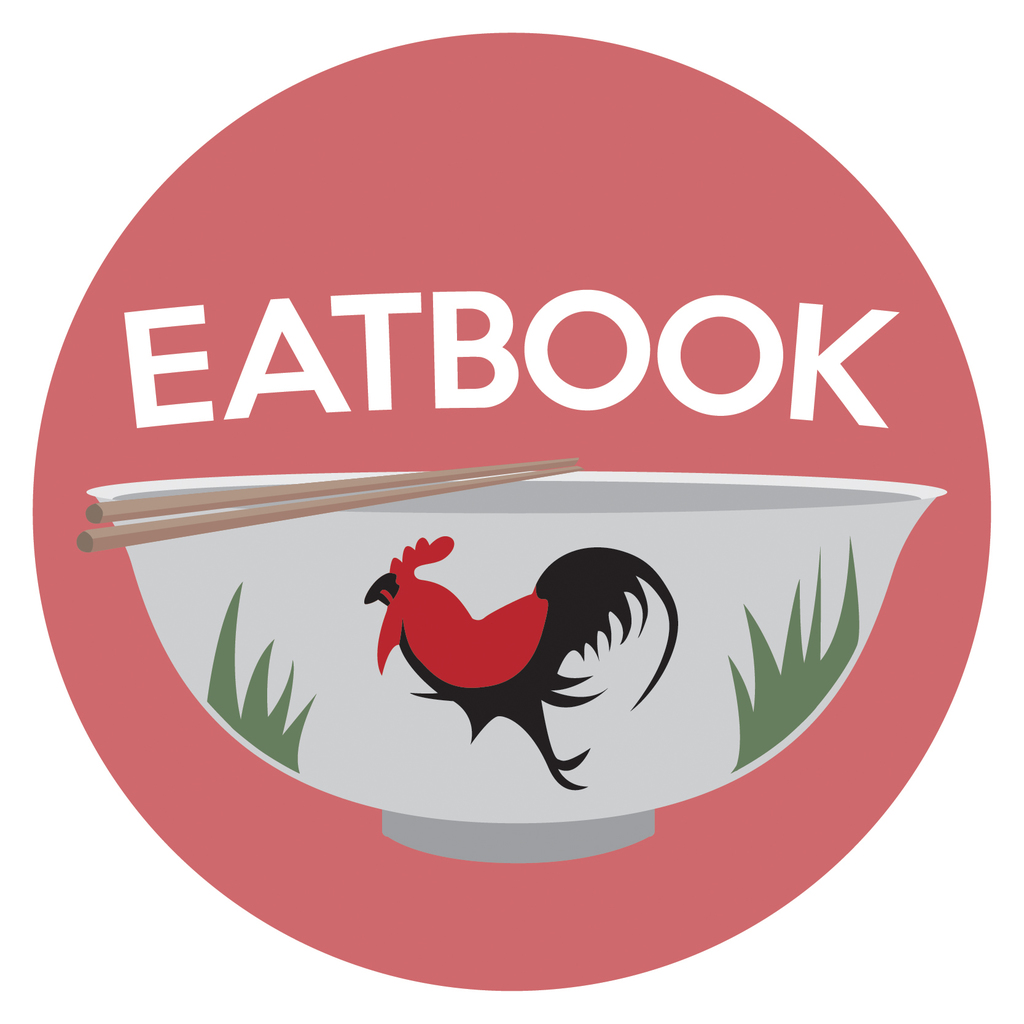 Drop us your email so you won't miss the latest news.