Pluseighttwo is a dessert cafe opened by BTOB's Eunkwang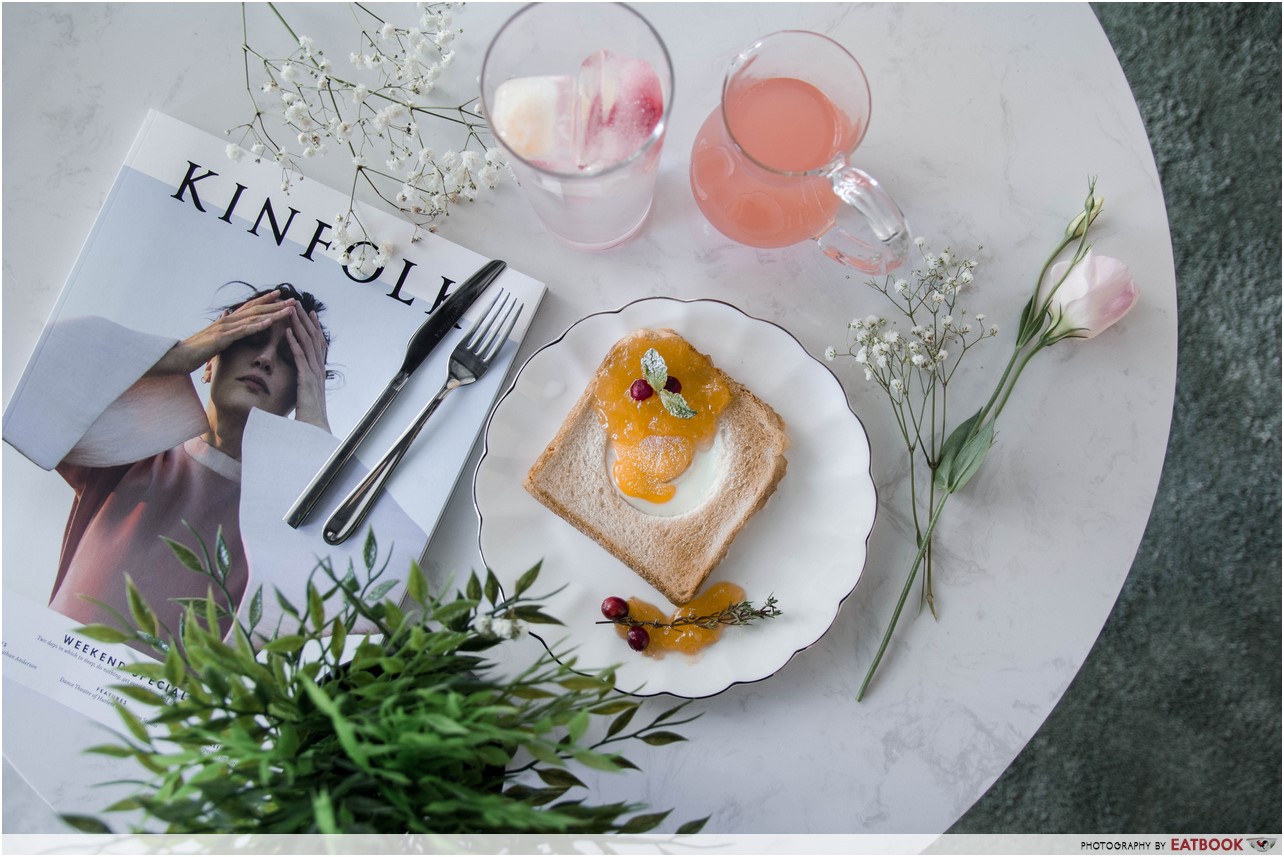 When we first heard the news about a Korean dessert cafe opening in town, we did not bat an eyelid. When we heard that BTOB's Seo Eunkwang is the co-founder of this cafe, our ears perked up. When we headed down to the launch of Pluseighttwo, our eyes absolutely lit up. This cafe is the epitome of #aesthetics, and I'm not only talking about its design.
Food at Pluseighttwo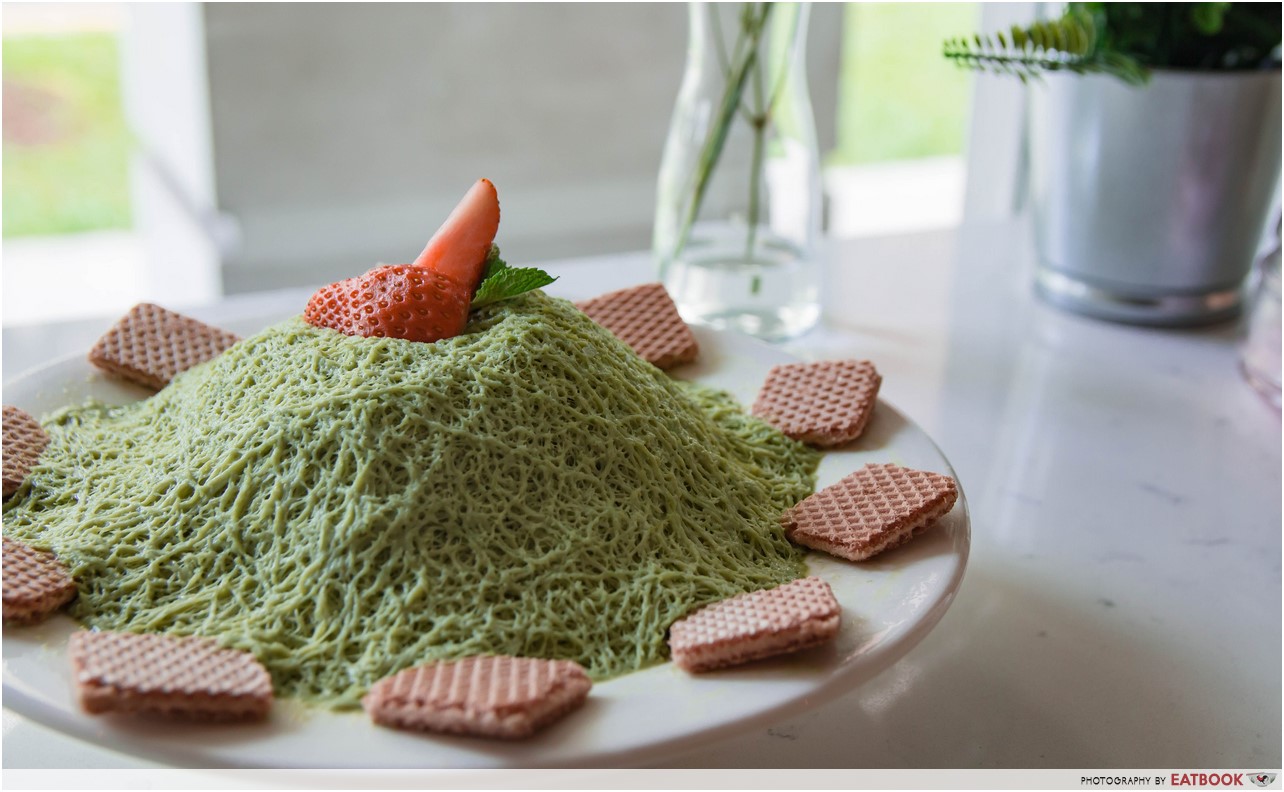 What blew us away was how different their Siltarae Bingsu ($17.90) looks. There are three choices, namely matcha, chocolate, and banana. It doesn't look like anything I've seen in Singapore, nor during my past two trips in Korea. Stringy and fine, the bingsu reminded me of strands of silk thread. But amusingly, my colleague said it looked more like a mountain of bee hoon.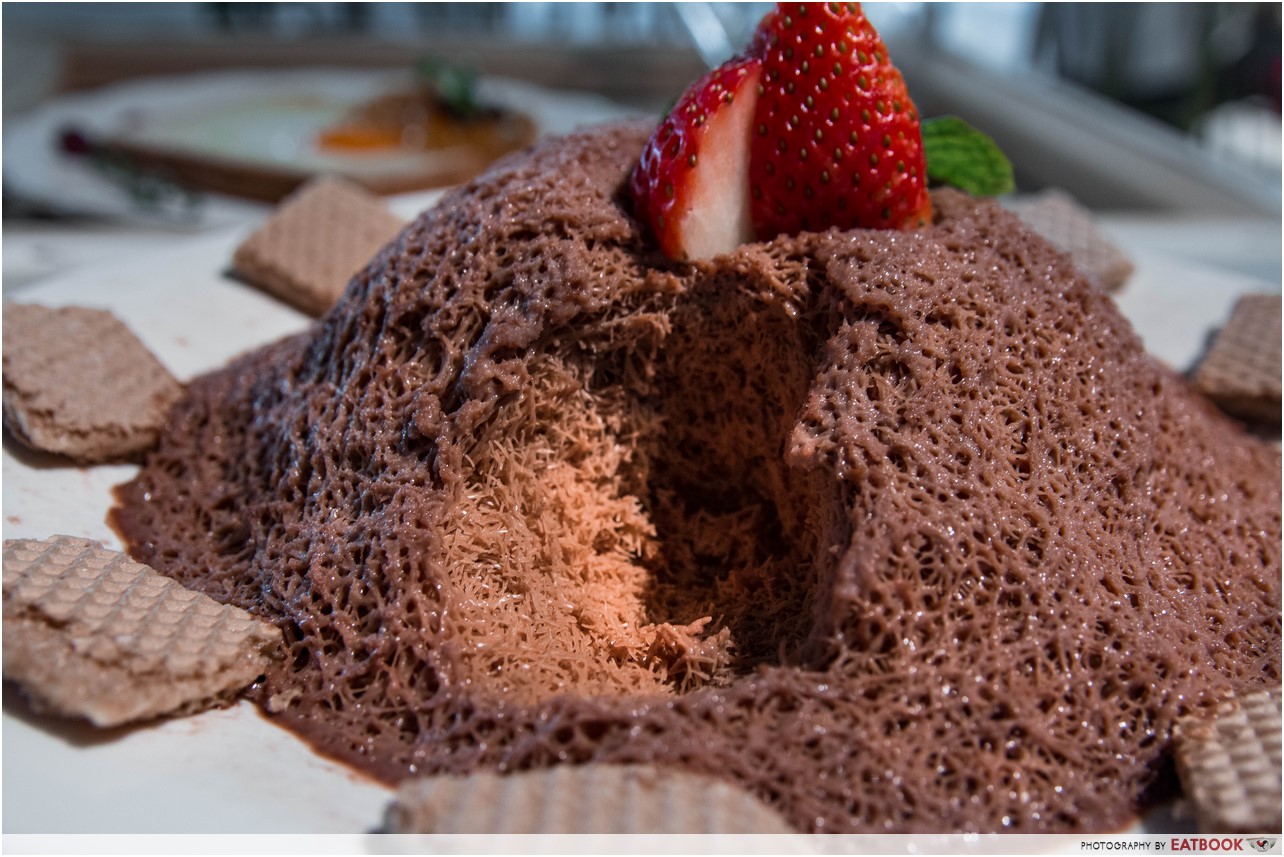 With a cold metal spoon, I broke the patterned surface of the bingsu. Even though from the outside it looked like strands of thread, the bingsu crumbled in contact, like freshly fallen snow. Bewildered, I shoveled a spoonful into my mouth. Before I realised, the shaved ice disappeared into oblivion. Taking a second spoonful, I counted, and it took just four seconds for everything to melt. It was a whimsical experience.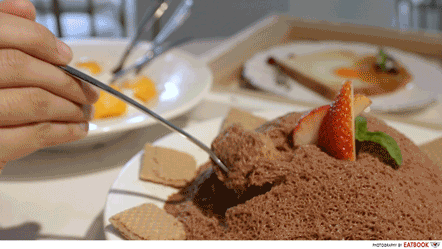 Our favourite was the chocolate siltarae bingsu. The chocolate shaved ice was sweet, rich, and smooth. It tasted like chocolate milk. If you're a fan of the Binggrae Banana Milk from Korea, you would love the banana siltarae bingsu. For those who prefer something less sweet, the matcha one might be a better choice.
Aside from siltarae bingsu, the more common type of bingsu is served here as well. Starting at $15.90, these come in flavours such as Oreo, injeolmi, strawberry, and melon. The prices of smaller portions that come in cups start at $6.80. We recommend their Strawberry Snow Flake Bingsu ($18.90). The milky shavings tasted great on their own, and we didn't need to add more milk like we usually do at other bingsu cafes in Singapore.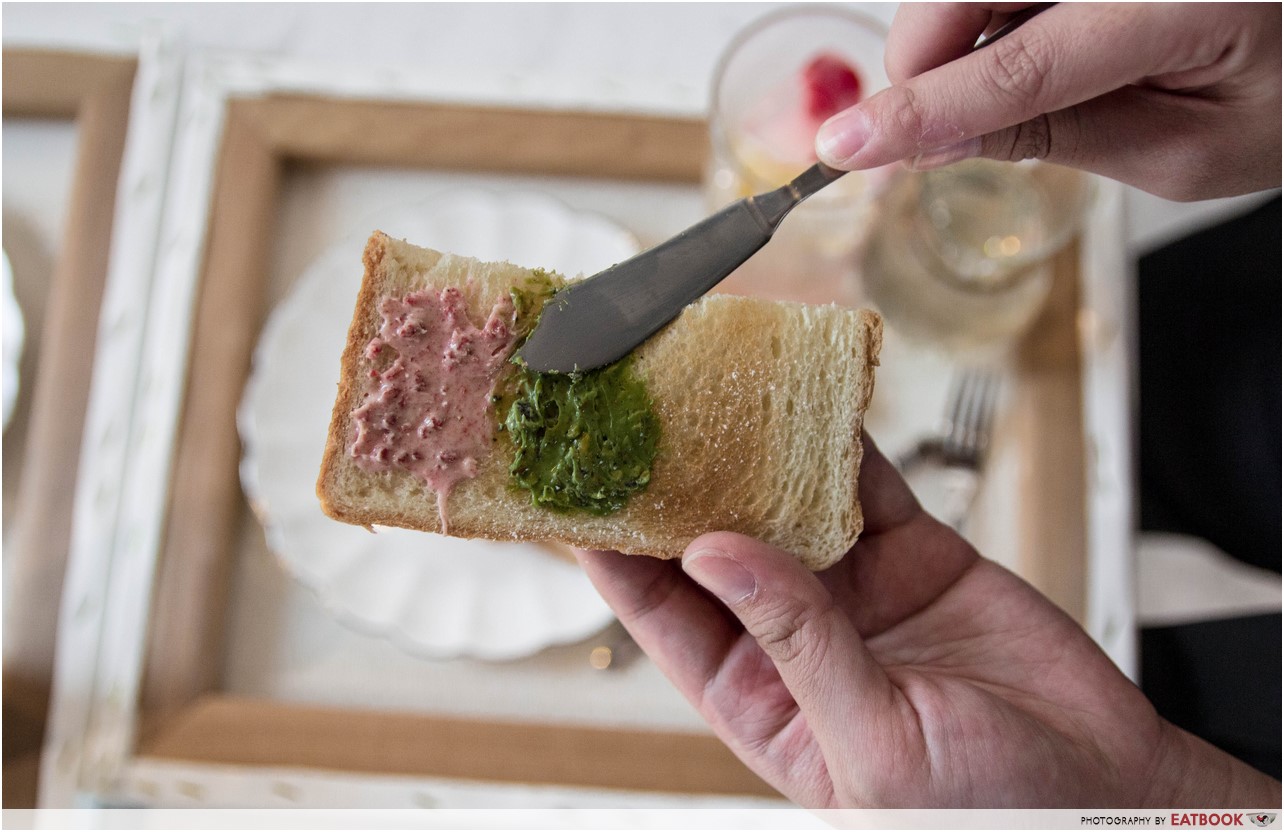 Another item that caught my eye was the Palette Toast ($8.50).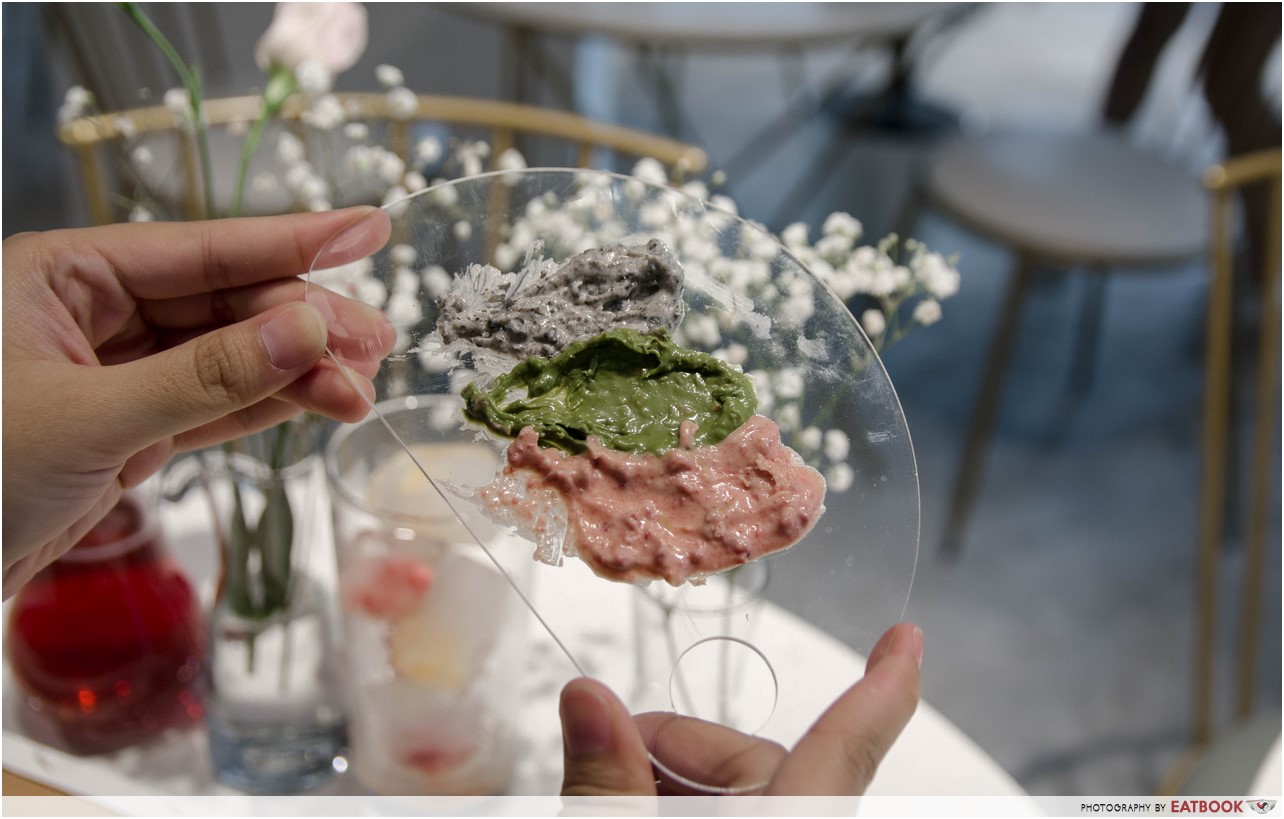 It reminded me of the time when videos of people mixing wet paint blew up on Instagram, and was even considered a form of ASMR. Recreate your own version with toasts and a trio of milk spread in flavours such as cookies and cream, matcha, and strawberry.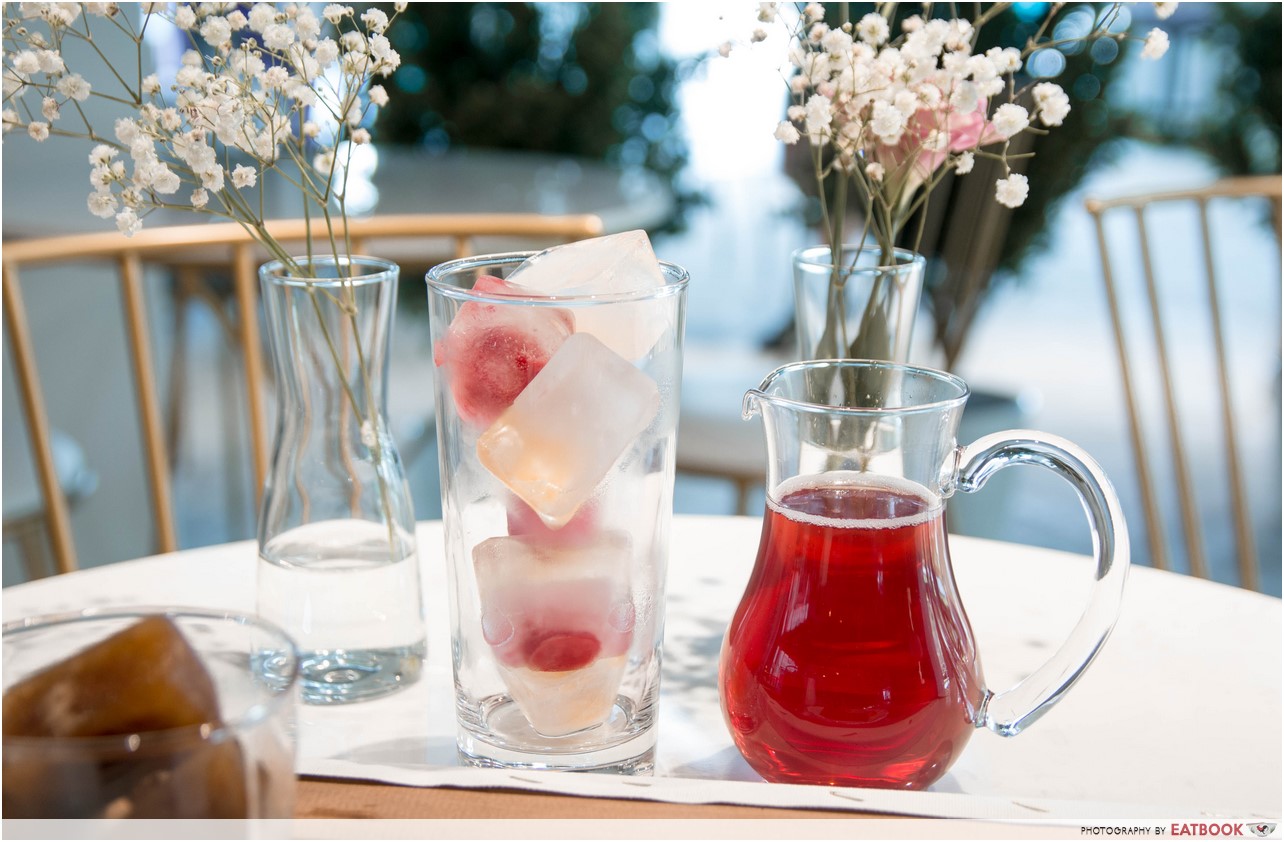 The drinks here all hold an element of fun. Ice Cube Soda ($7.50) features a pitcher of soda and a cup of raspberries and pineapples frozen into ice cubes. Both fizzy and tart, the drink makes a good thirst quencher on a hot day. You can also try their Jolly Pong Latte ($7), which is a deliciously sweet latte topped with puffed buckwheat crisps covered in honey.
Ambience at Pluseighttwo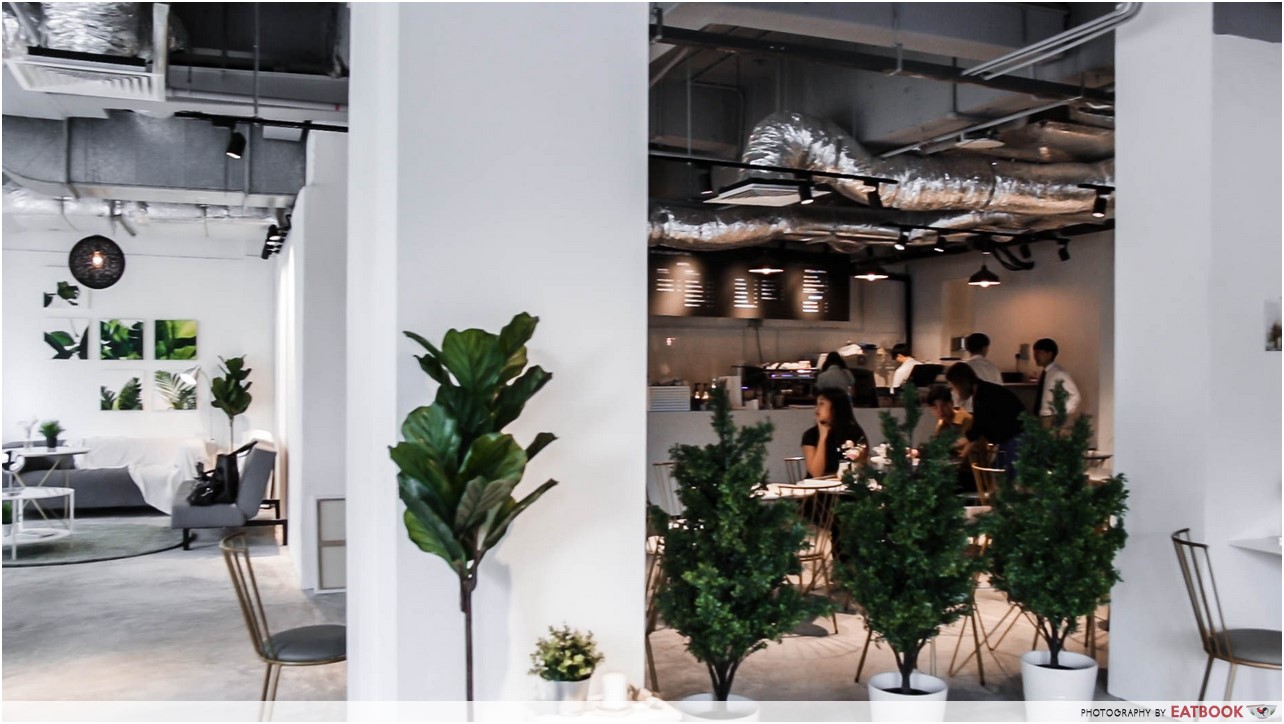 Pluseighttwo screams both #aesthetics and #minimalist. These two factors added together makes a formula for a cafe that stands out. While the streets of Korea are peppered with such cafes with differentiated concepts, the cafe scene in Singapore is saturated with cafes that look similar, and give off a more cosy vibe.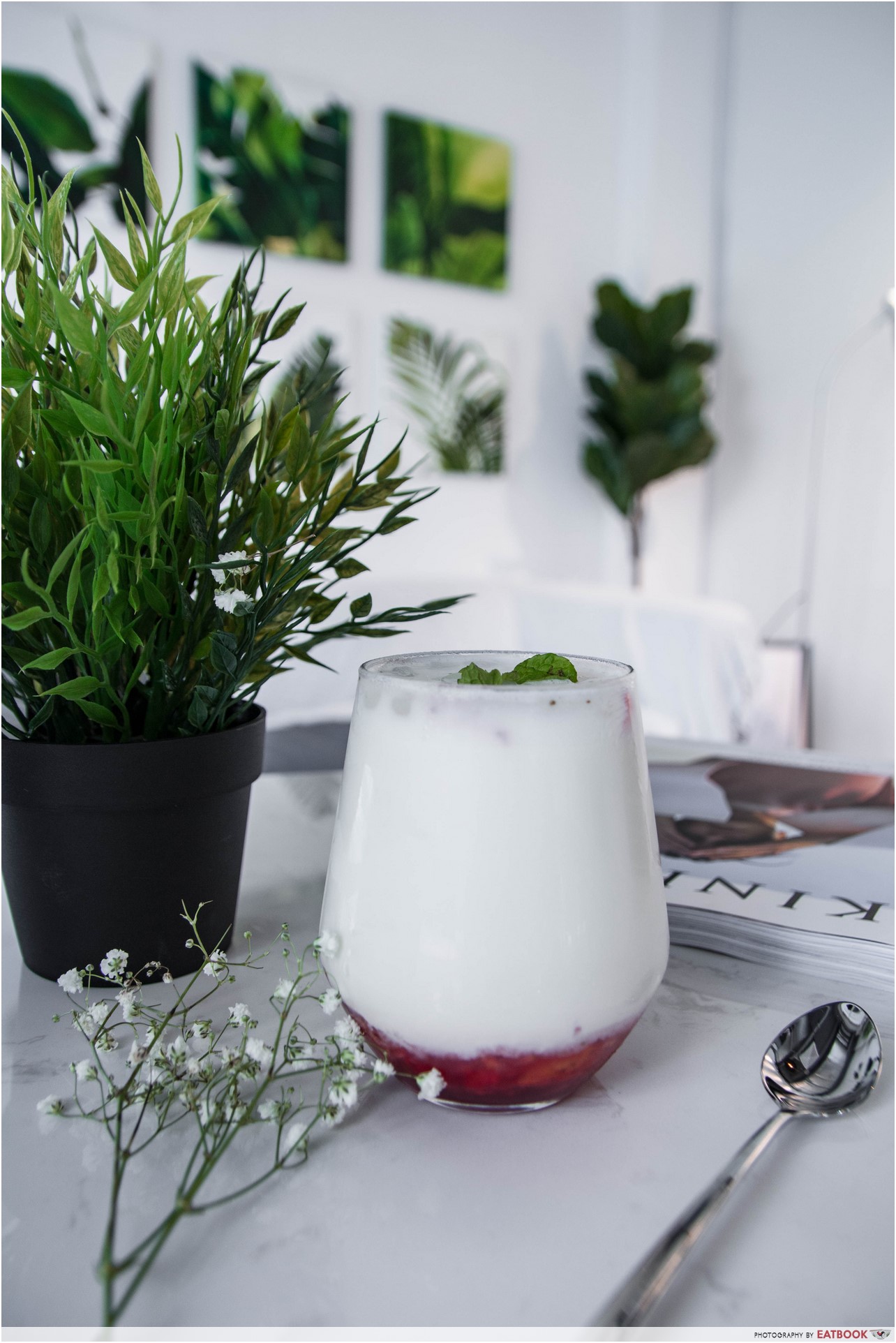 A hopeless romantic like myself just could not help but fall in love with the wood and white marble decor, as well as details such as fresh flowers and lush green plants that give off the Kinfolk magazine vibe. This dessert cafe is a great place for you to bring your date to after a movie at The Cathay or Plaza Singapura. It also makes a comfortable place to chill at and people-watch from the window seats.
The verdict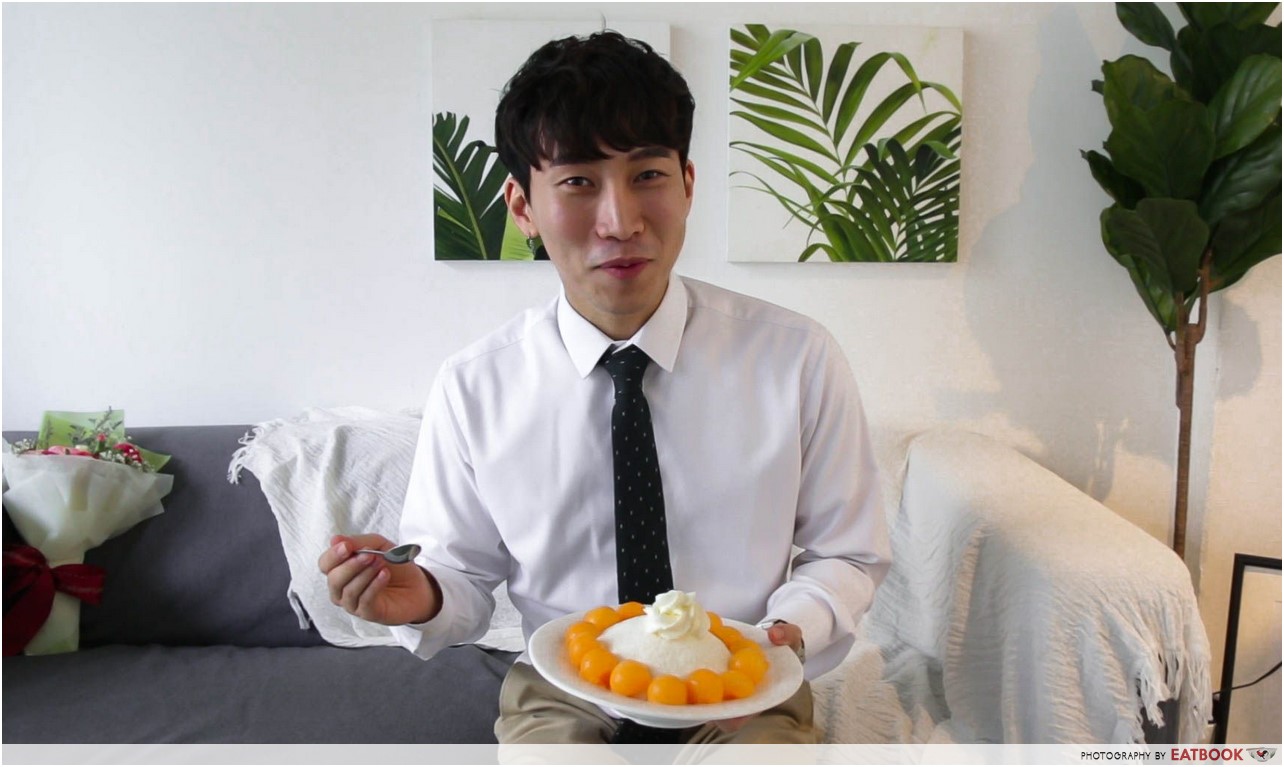 I wasn't expecting much initially, but Pluseighttwo pleasantly surprised me. Though the desserts are on the pricier side, the food justifies a visit when you're in the area or when you're looking for a spot for some after-dinner indulgence. With K-pop star Eunkwang being part of the team that heads the cafe, BTOB fans can pop by to try their luck at spotting him too! If you've been hit by the K-wave, here is a list of affordable Korean food as well as halal Korean food places to check out.
Address: 9 Bras Basah Road, #01-02, Rendezvous Gallery, Singapore 189559
Opening hours: Daily 11am to 11pm
Website
Pluseighttwo is not a halal eatery.
This was a media tasting at Pluseighttwo.
Summary
Pros
– Offers siltarae bingsu
– Aesthetically pleasing environment
– Convenient location
Cons
– Expensive
– Small menu
Recommended Dishes: Siltarae Bingsu ($17.90), Jolly Pong Latte ($7)
Opening Hours:
Daily 11am to 11pm
Address: 9 Bras Basah Road, #01-02, Rendezvous Gallery, Singapore 189559