Restoran Sulam in Johor Bahru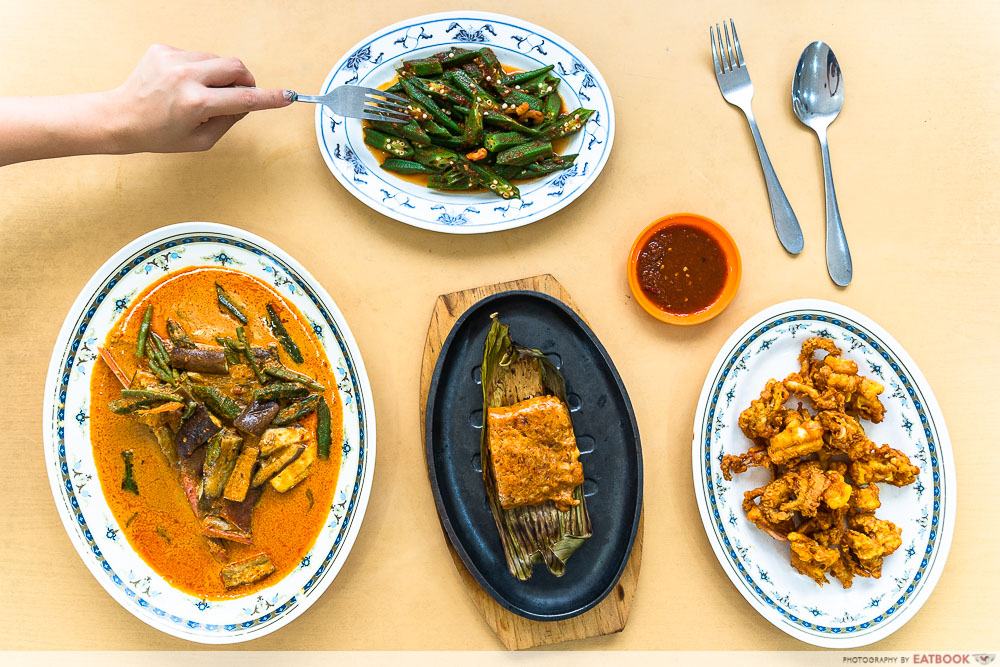 The fish head curry in JB that you've most probably heard most about is Kam Long Ah Zai, not too far away from the Causeway. Travel a little further into the Malaysian peninsula, though, and you'll find Restoran Sulam, a seafood zi char eatery that's been around since 1987, and also specialises in that same dish.
You won't be alone if you find you love the Kari Kepala Ikan, or Curry Fish Head (RM42 to RM68/~S$13.50 to S$21.80) here—the walls of this small zi char establishment are plastered with photos of local and foreign dignitaries who've come for the fish head curry here too.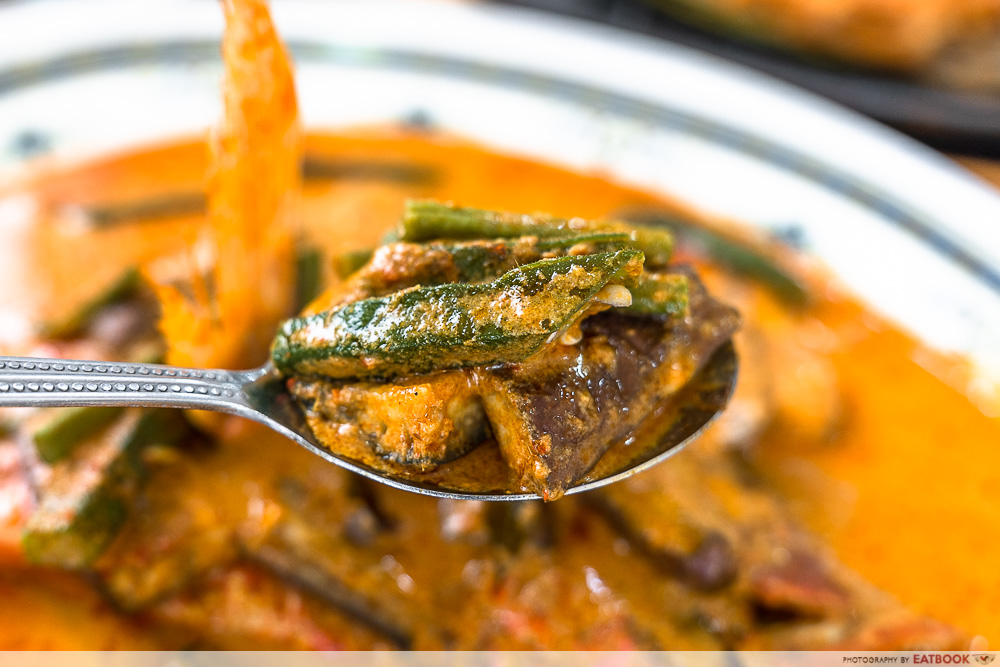 The curry here is rich, flavourful, and thick, without being overly lemak or cloying, nor is it too heavy with spice. It's also loaded with vegetables including long beans, eggplant, and lady's finger—all of which are great vehicles for the gravy, yet not overcooked till mushy.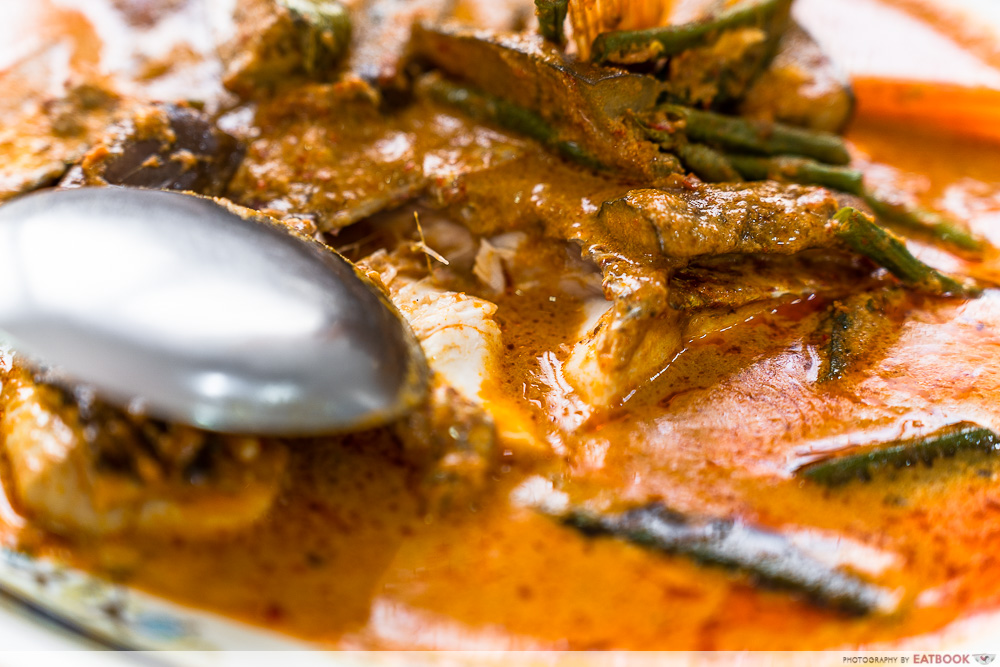 You can also be assured that the red snapper they use here is fresh: they head to the market each morning to pick from the day's catch, and again in the afternoon if they've gone through their supply at lunchtime.
While they're famous for their curry fish head, Restoran Sulam also does a Sambal Kering Kepala Ikan, or Dry Sambal Fish Head. It's similarly priced, and features the same fish head slightly fried to golden ends, then stir-fried in a hei bee-laden, spicy sambal paste over high heat.
On the curry front, there's also Udang Kari Claypot (RM24 to RM48/~S$7.70 to S$15.40), where fresh prawns are cooked in a claypot of curry. We imagine the sweetness of the prawns potentially makes the curry extra lovely.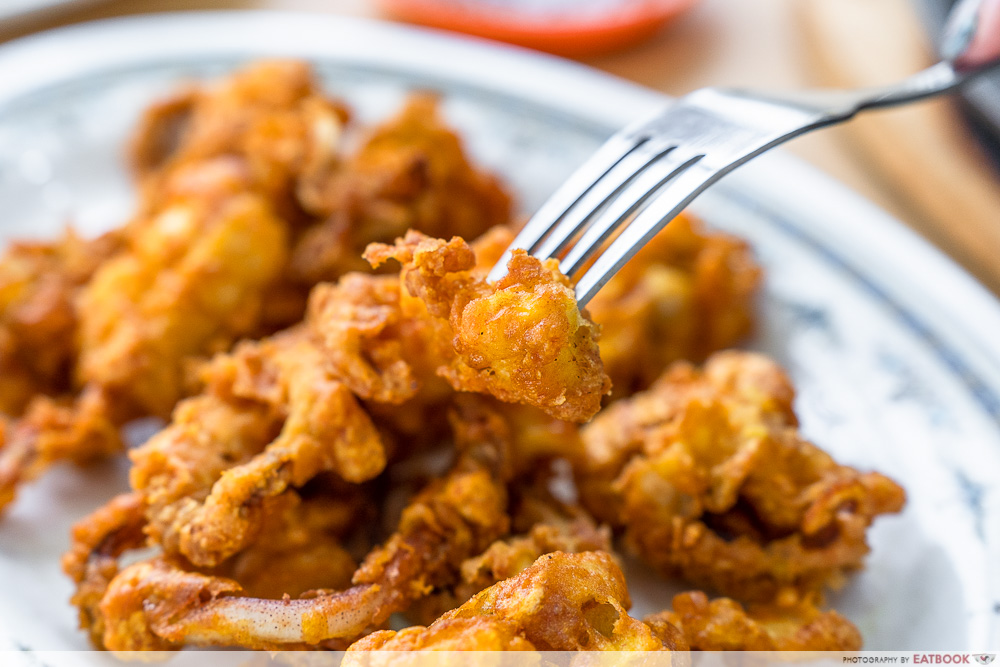 We're most accustomed to seeing Salted Egg Sotong on the menu; here, you get Sotong Telur Masin (RM22 to RM34/~S$7.10 to S$10.90) alongside Sotong Goreng Kunyit: a specialty that's delightfully crisp and savoury, enhanced with the earthy notes of turmeric. Otherwise, Sotong Butter is a luxe, buttery iteration of the same deep-fried squid dish.
Alternatively, you can try the turmeric-laced batter in the Ayam Goreng Kunyit (RM22 to RM34/~S$7.10 to S$10.90). Other popular chicken dishes here are Ayam Garlic—a tomato- and vinegar-based, sweet-sour dish— and Ayam Peria, where chicken pieces are fried with bittergourd and black bean paste.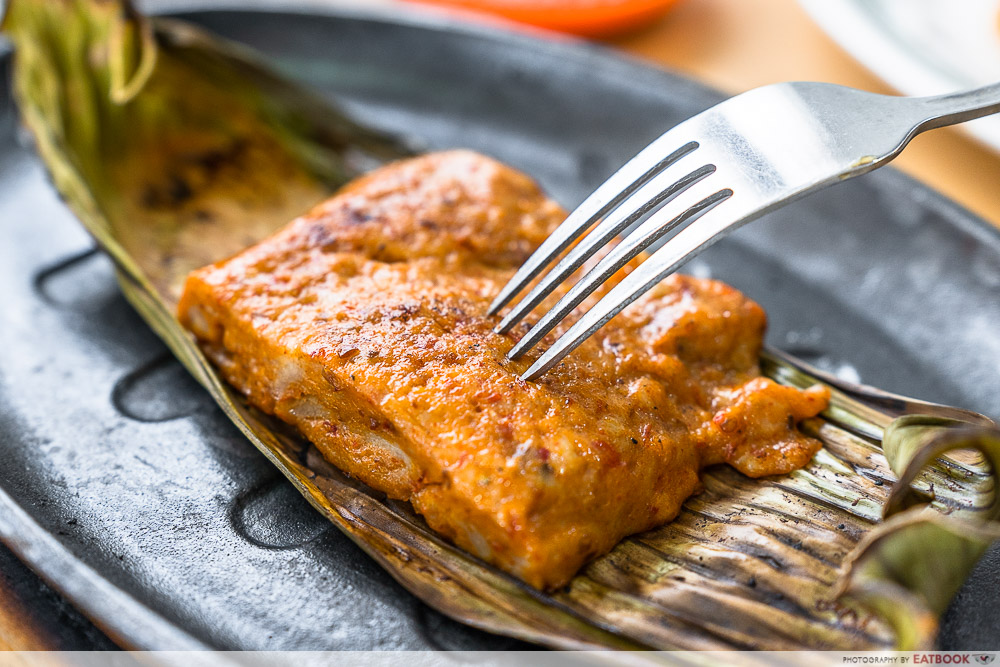 If you enjoy a good, chunky Otak-Otak (RM8/16/~S$2.60 to S$5.20), be sure to order yourself the one at Restoran Sulam. It's available as a half or full cake, grilled on banana leaf and served on a hotplate.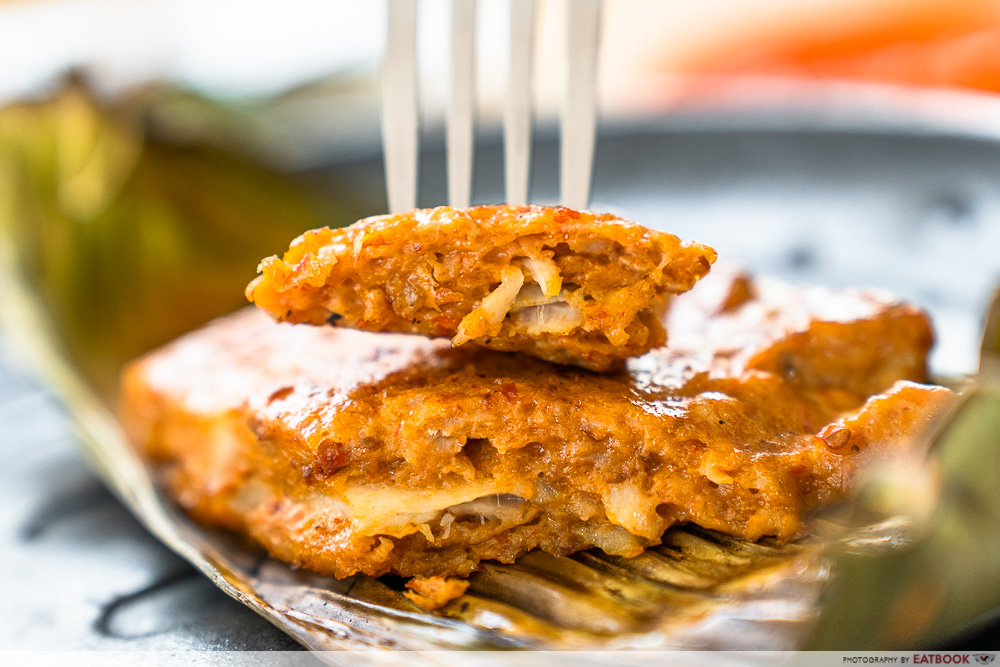 It's no longer house-made, but they've specially sourced it from a supplier whose otak meets their standards.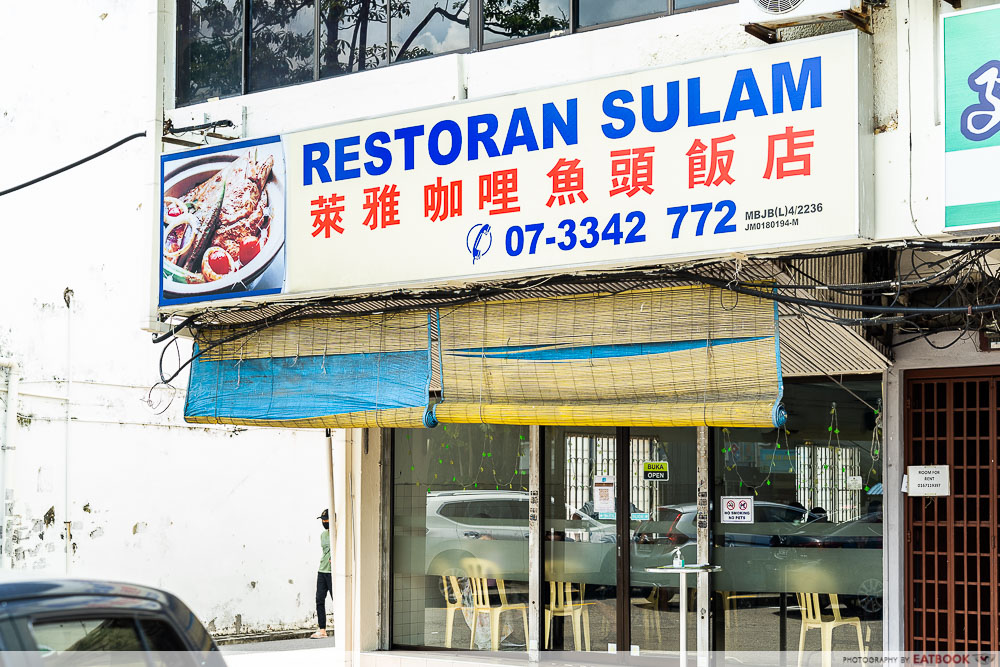 There aren't many seats in this popular zi char eatery, so consider heading down early, or drop them a call to make a reservation just in case!
For something closer to home, we've sussed out a list of places where you can get your next curry fish head fix. While you're in JB, though, you could also check out these JB hawker places!
Address: 51, Jalan Sulam, Taman Sentosa, 80150 Johor Bahru, Johor, Malaysia
Opening hours: Daily 11am to 3:30pm, 5pm to 9pm
Tel: +60 12-732 2113
Website
Restoran Sulam is not a halal-certified eatery, but is Muslim-friendly
18 Johor Bahru Hawker Food Stalls To Eat At During Your JB Getaway
Photos taken by Brad Harrison Lee
This was an independent visit by Eatbook.SG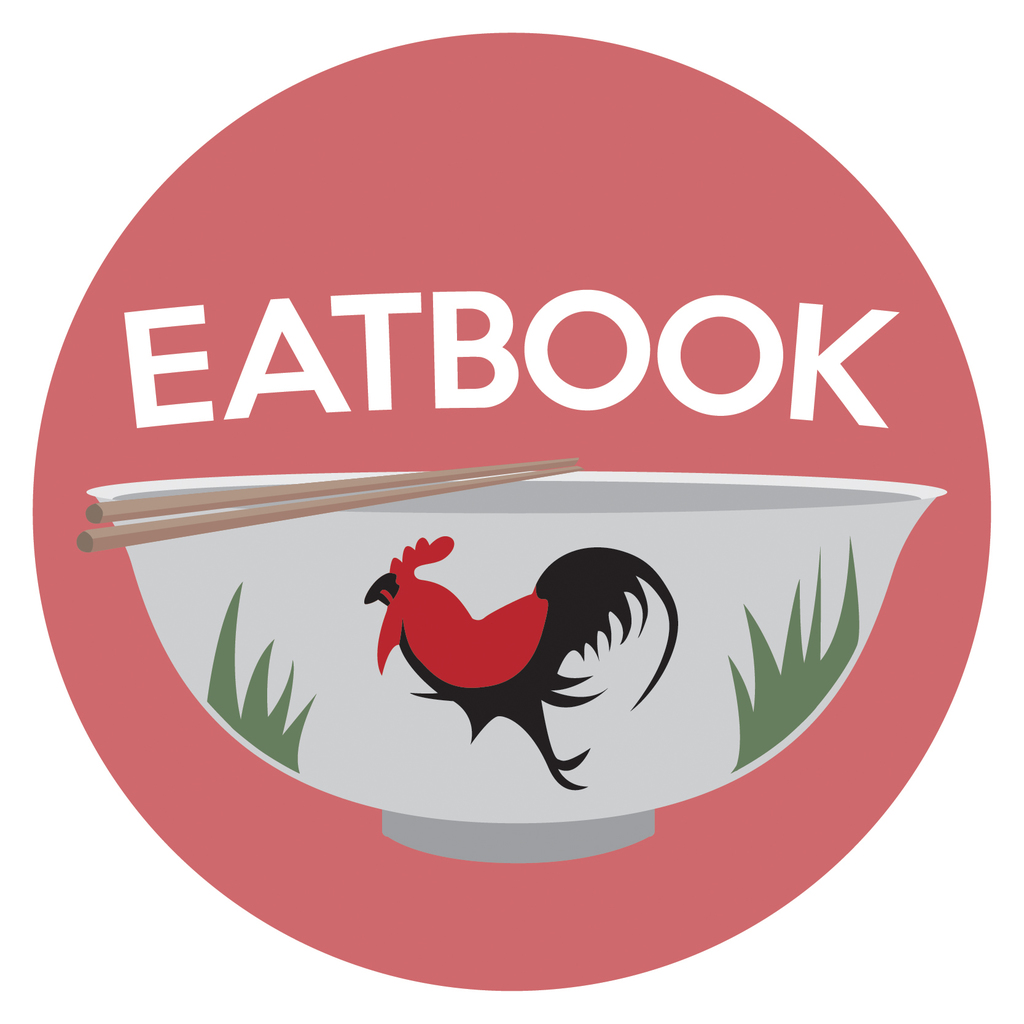 Drop us your email so you won't miss the latest news.