#ricesando Tokyo at Plaza Singapura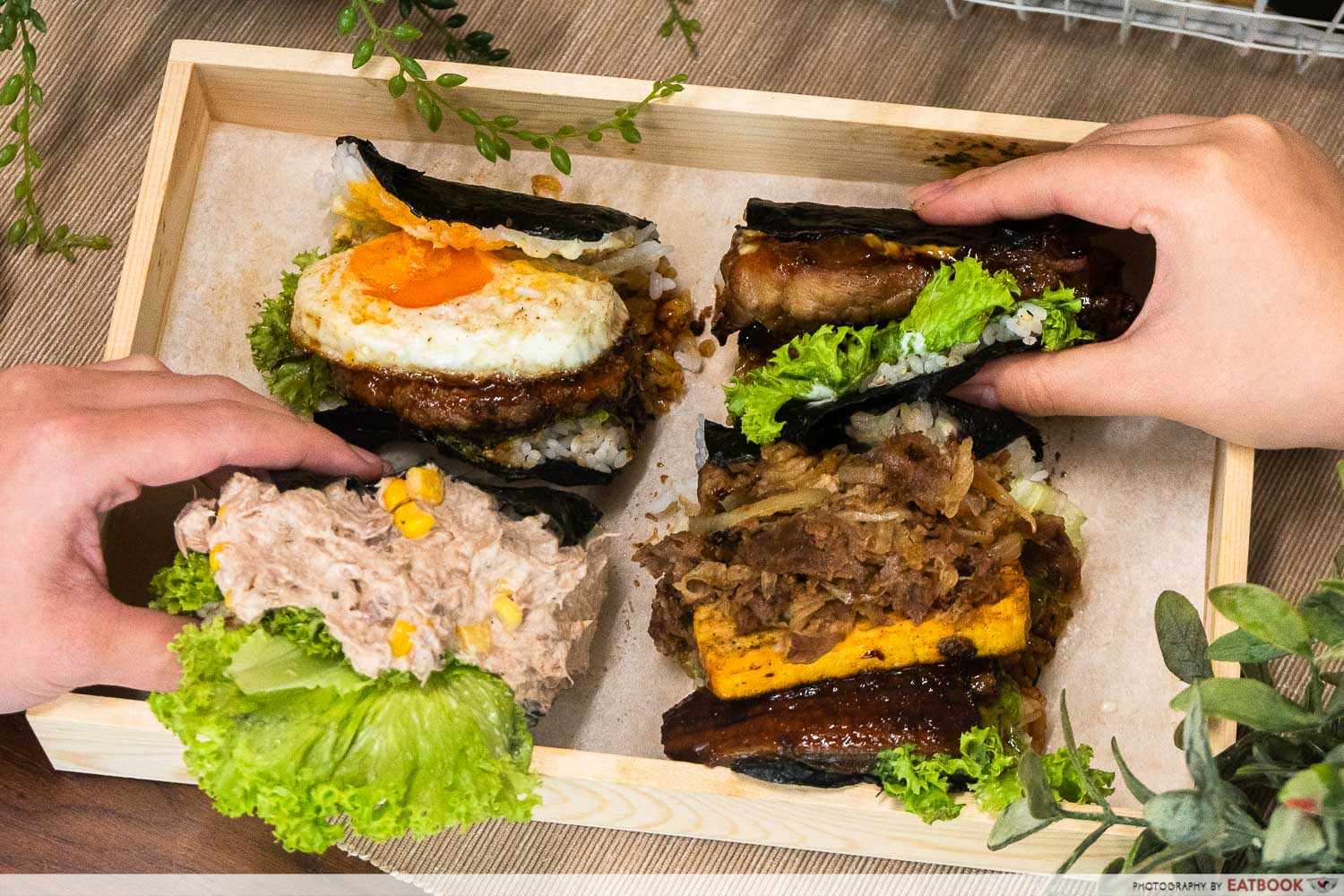 There are already a slew of thick sandos stores scattered across the island, including popular names such as Korio, Sando and more. The most recent one I tried was 46 Mittsu, a Japanese-inspired sando stall known for their incredibly thick and flavoursome sandwiches that I am still in awe of till this day.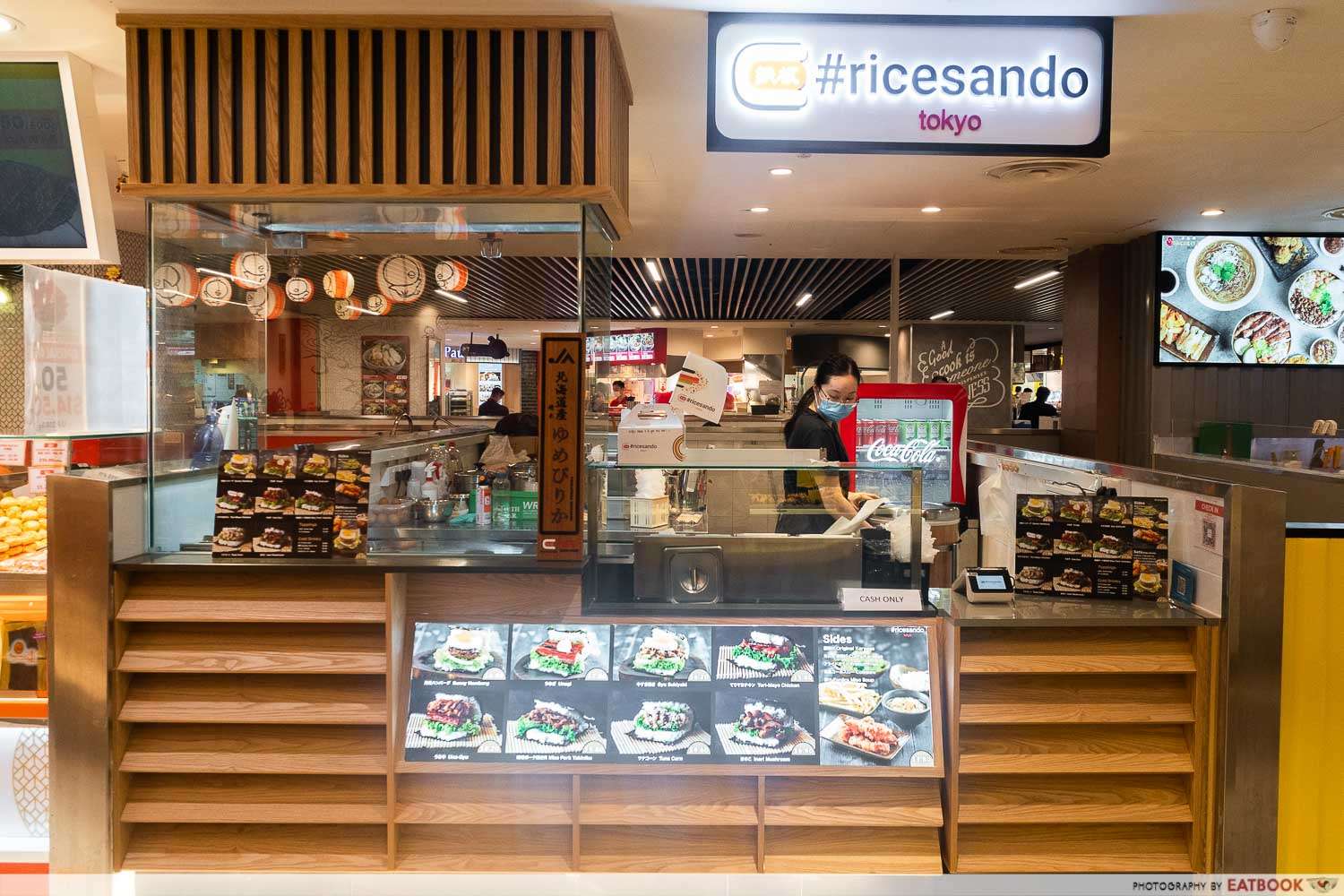 Knowing how much I enjoy sandwiches, my colleague shared a new sandwich store for me to check out, named #ricesando Tokyo. They just opened last month in Plaza Singapura, and have gained a lot of attention on social media. What caught my eye were the unique rice sandos, AKA onigirazu, which are unlike the Western-style sandwiches that I'm more used to. Drawn by its interesting concept, I went down with my colleague to have a taste. 
 #ricesando Tokyo is co-founded by Yamada, the founder of Tendon Kohaku, together with Koga Akihiko, the founder of Tamoya Udon, and Serene, the founder of a Taiwanese snack store Snackz It!. Learning this definitely raised my expectations even before trying the sandos.
Ganko Sushi Review: Sushi From $3 By Famous Osaka Sushi Chain In Dhoby Ghaut
Food at #ricesando Tokyo
The menu at #ricesando Tokyo is rather small. It only features eight different types of sandwiches, all of which come with a filling of your choice, wrapped in lettuce, rice, and seaweed. 
What's special about their sandos is the list of ingredients used. The rice, named Hokkaido Yumepirika, is ranked as a Special A grade, and is known to be one of the best rice in Japan. It is slightly sticky and sweet, which gives the rice sandwiches a nice bite. The seaweed, on the other hand, is from Fukuoka. It's specially chosen for its crispiness and rich, umami flavour.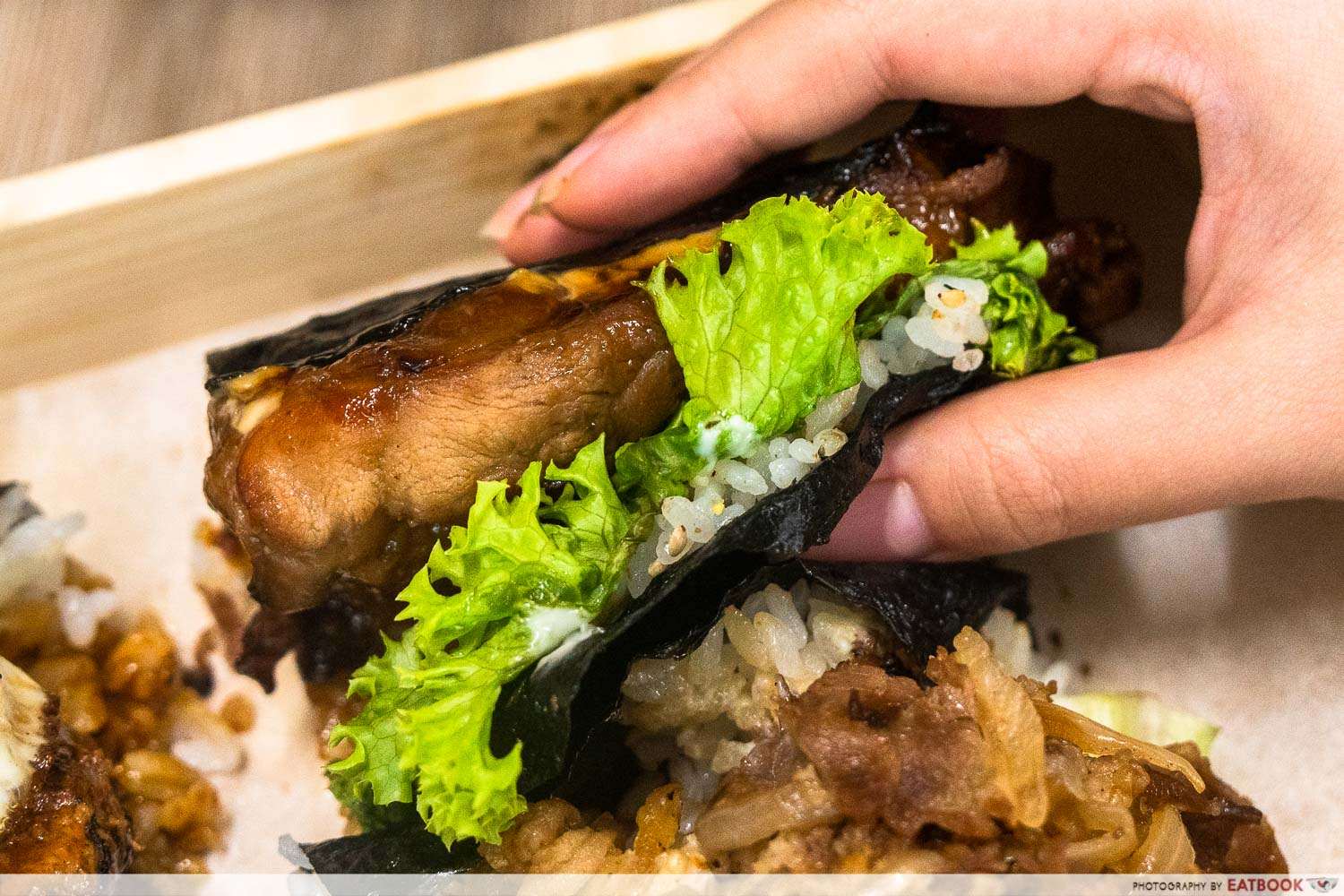 To start off, we tried the Teri-Mayo Chicken ($5.80). The chicken was first grilled on the teppan hotplate, and then generously glazed with a teriyaki sauce before it's assembled into a rice sandwich.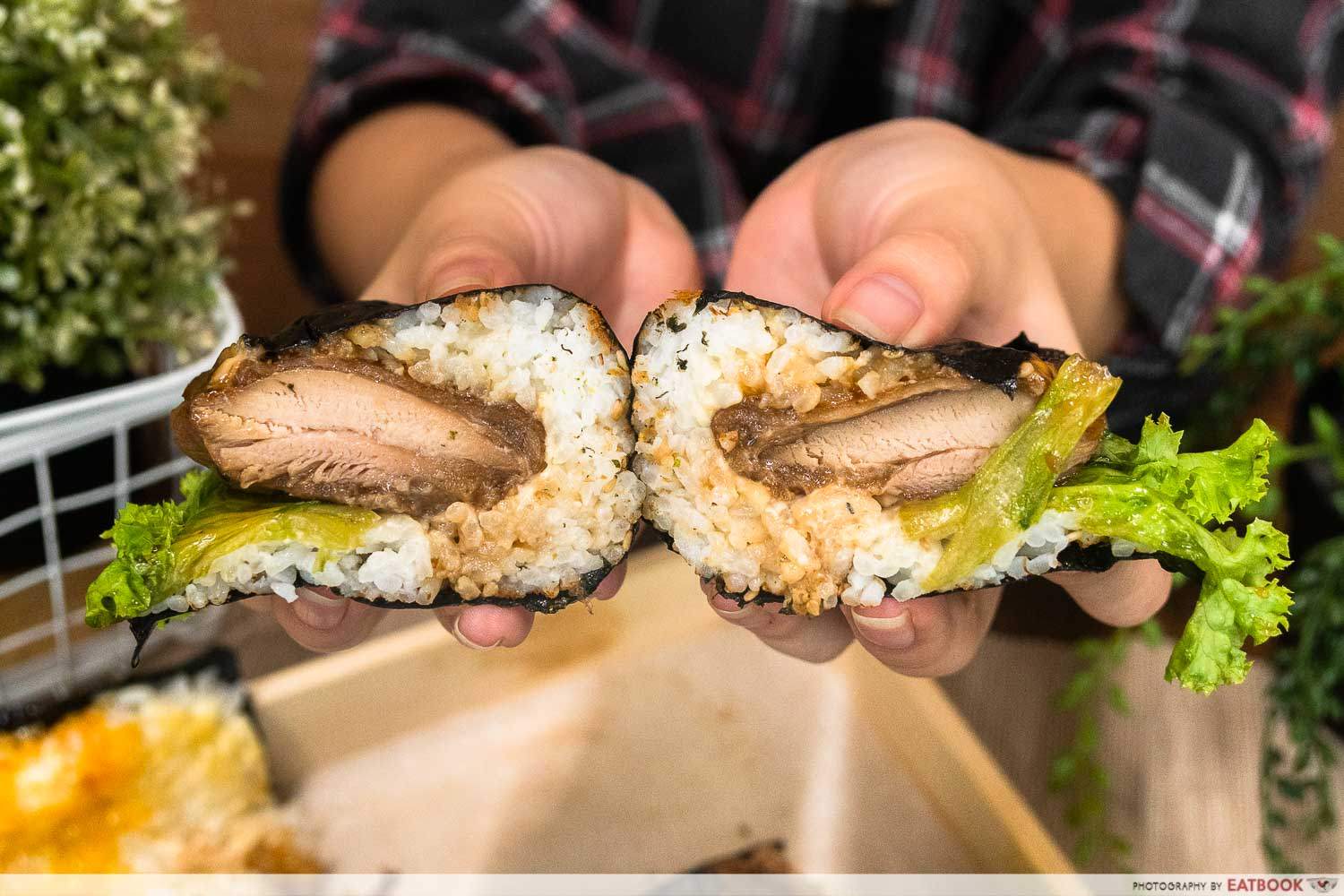 This was by far one of my favourite sandwiches that we tried at #ricesando. The chicken was incredibly succulent, tender and juicy. I was also impressed by how thick the chicken was. 
Besides the texture, I also enjoyed the classic combo of mayo and teriyaki sauce. It was sweet, slightly tangy, and savoury, all in one bite. Personally, I felt that the sandwich could use less sauce as the flavours were too intense for my liking. 
Side note: if you want to consume two different sandwiches, I recommend having the Teri-Mayo Chicken last as it's the sando with the strongest flavour.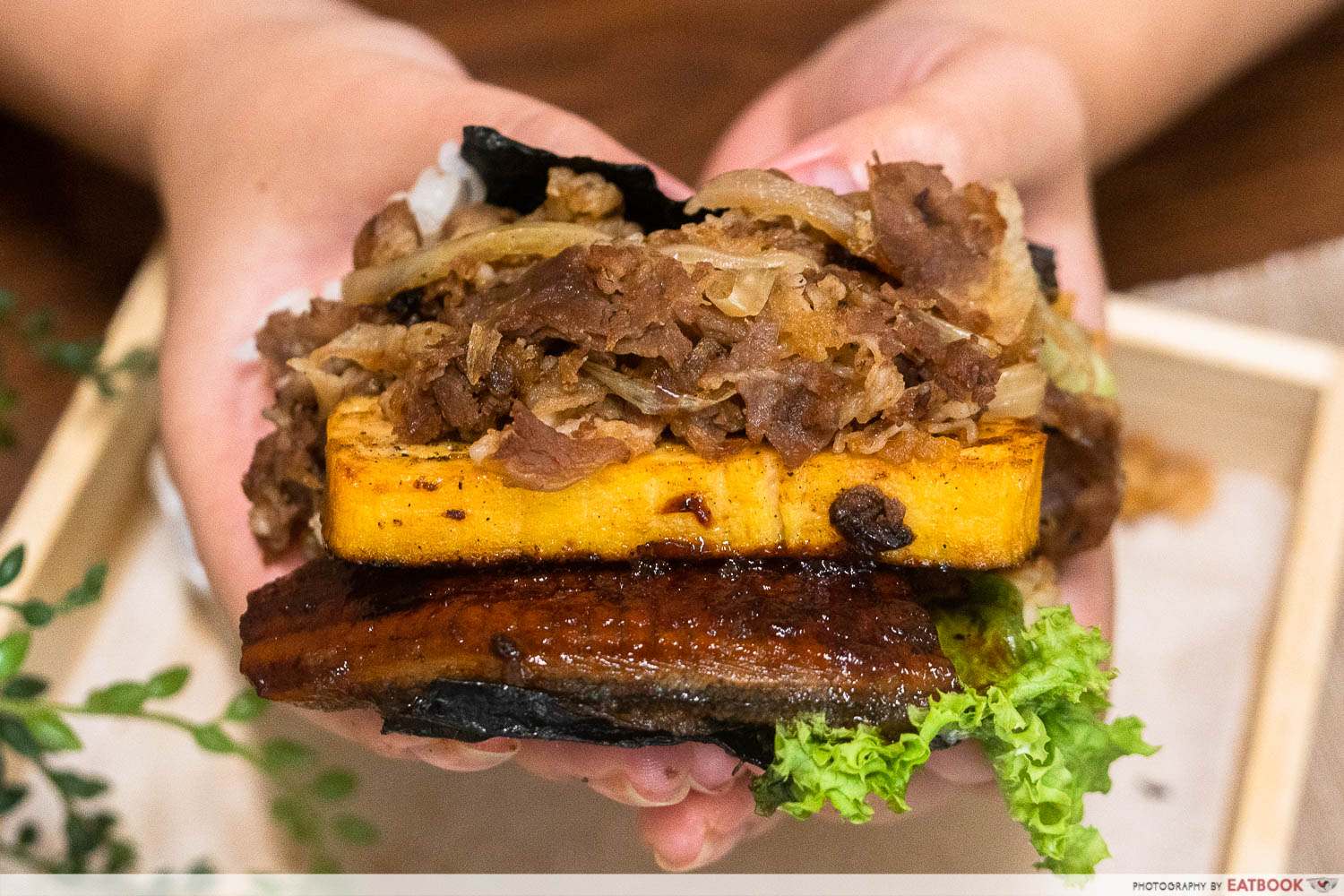 The Una-Gyu ($8.20) came in a close second due to its generous portion of ingredients. It was bursting with slices of pork belly, two pieces of unagi, and a slab of tamagoyaki.
I was rather intimidated by the size of the sandwich as it was too huge to bite into. So, I tackled the sando first by trying each component individually. The pork belly had a balanced fat-to-meat ratio and was well seasoned. Just like the typical Japanese braised pork belly don, the meat here was slightly sweet and incredibly tender. It didn't take much effort to chew!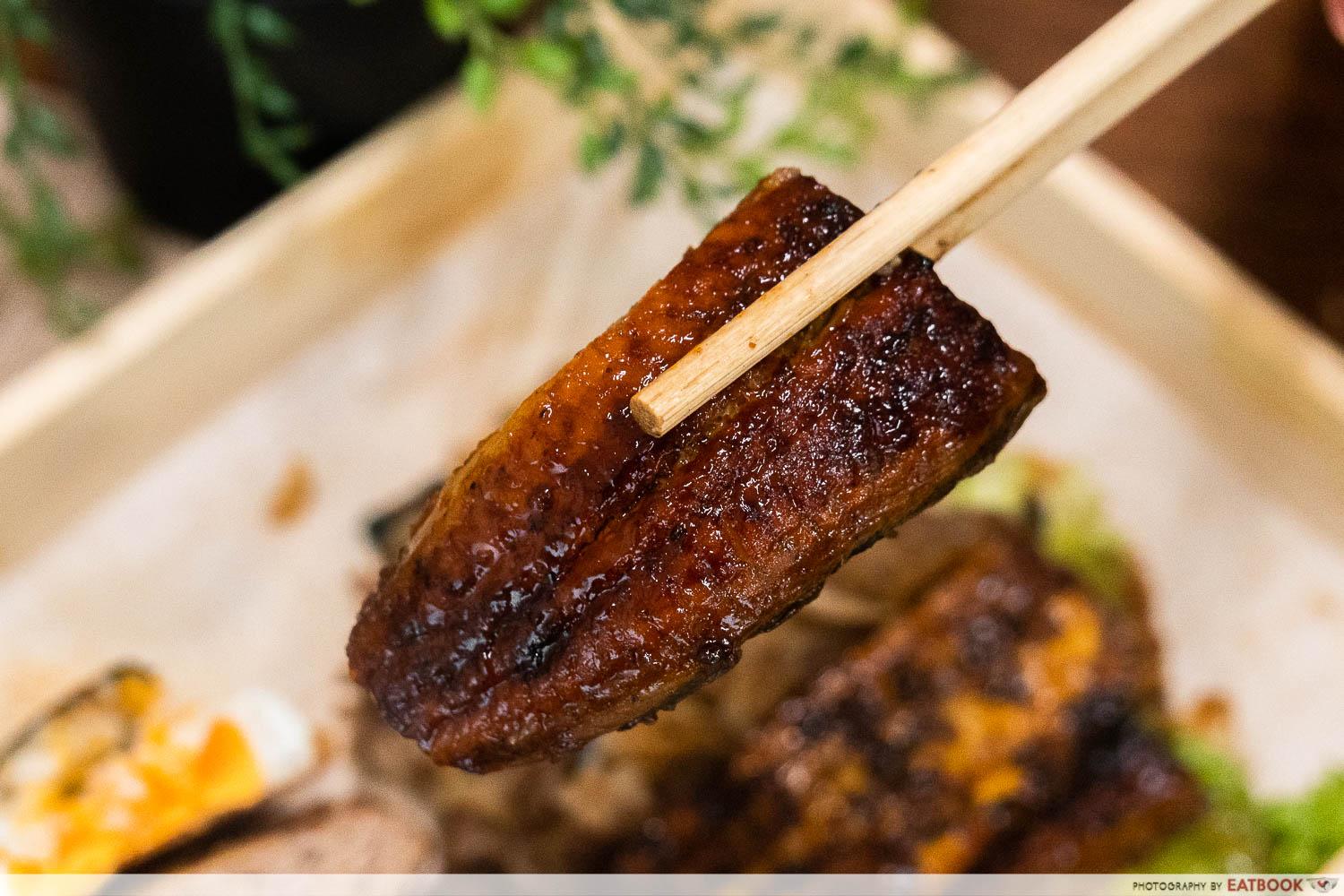 The unagi, on the other hand, was thinly sliced and soft. However, I would have appreciated it more if the meat had been slightly plumper to give it a bit more bite. In terms of flavour, it had a distinctive sweet-savoury taste, and charred aroma, which enhanced the natural eel flavour.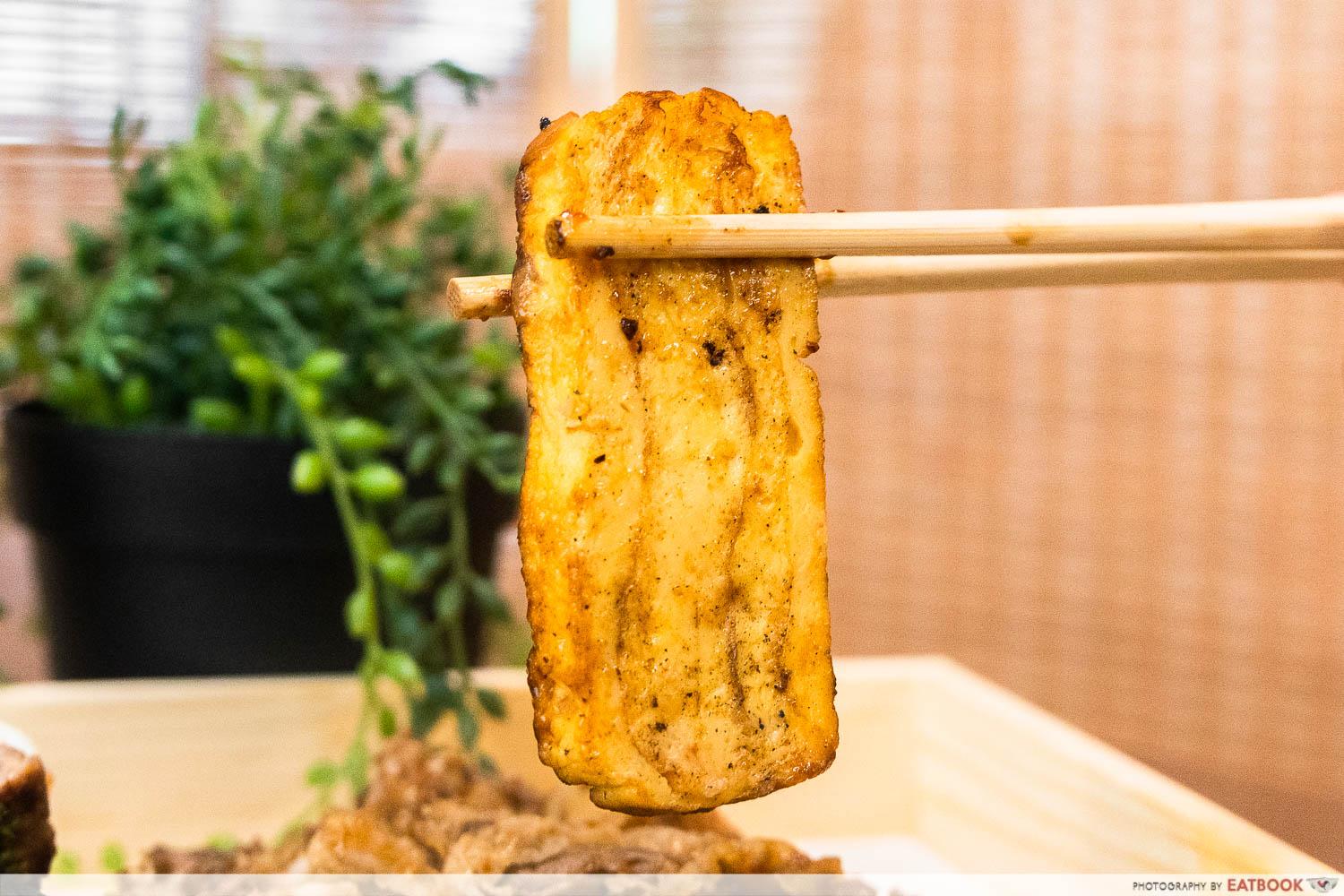 Lastly, my favourite component—the tamagoyaki. Aside from being sweet and eggy, it had a subtle smokiness, all thanks to the seared exterior. 
Even though each component was beautifully done, I felt that the sweet unagi sauce overpowered the other flavours in the sando. I also didn't quite like the fact that the sando was really difficult to eat it without a mess, but that's just a personal preference.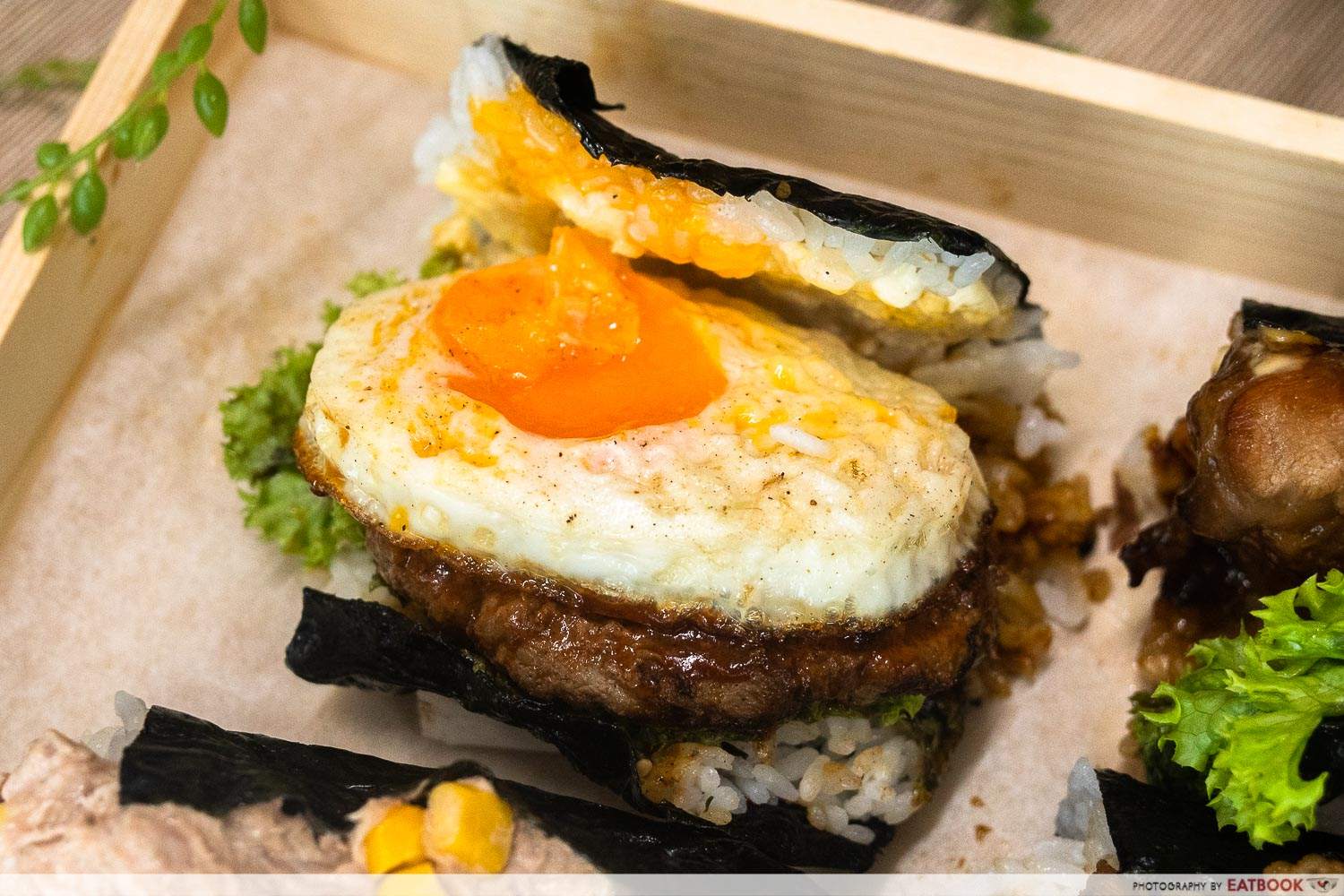 Next, we tried the Sunny Hamburg ($6.80), which features a Japanese hambagu and a sunny-side egg that comes wrapped in lettuce, rice and seaweed. 
If you don't know what a Japanese hambagu is, it's essentially a thick meat patty that is doused in a dark, sweet gravy, served with rice and roasted vegetables on the side. It is most commonly found in Western-influenced Japanese restaurants.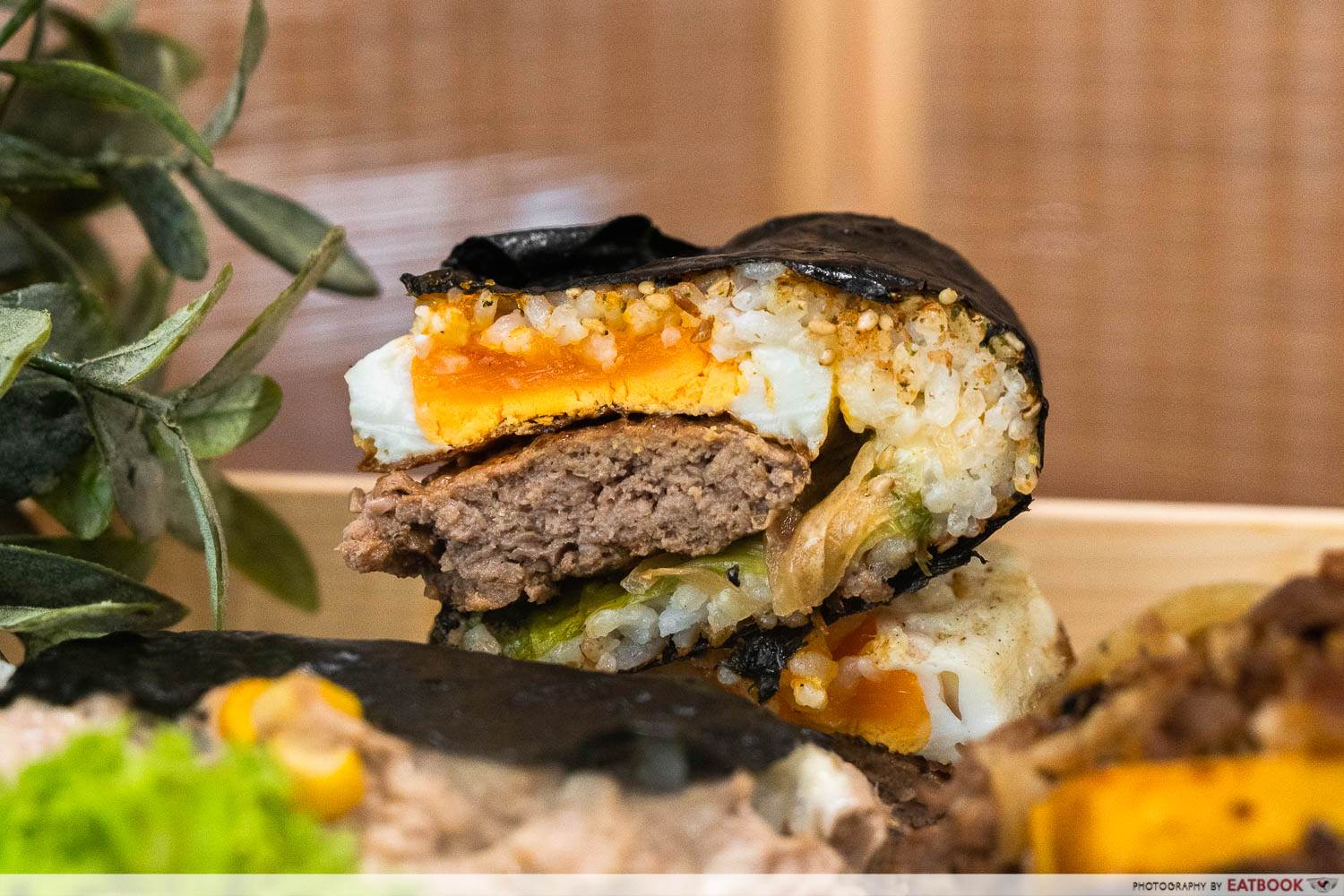 Unfortunately, I found the patty to be a little dry for my liking. Thankfully, the creamy yolk and sweet savoury sauce compensated for it, which gave a little moisture to the patty. I also felt that the flavours in this sando was much lighter than the previous two sandwiches that I tried. I could taste the natural savouriness and umaminess of the beef patty even with the presence of the sauce.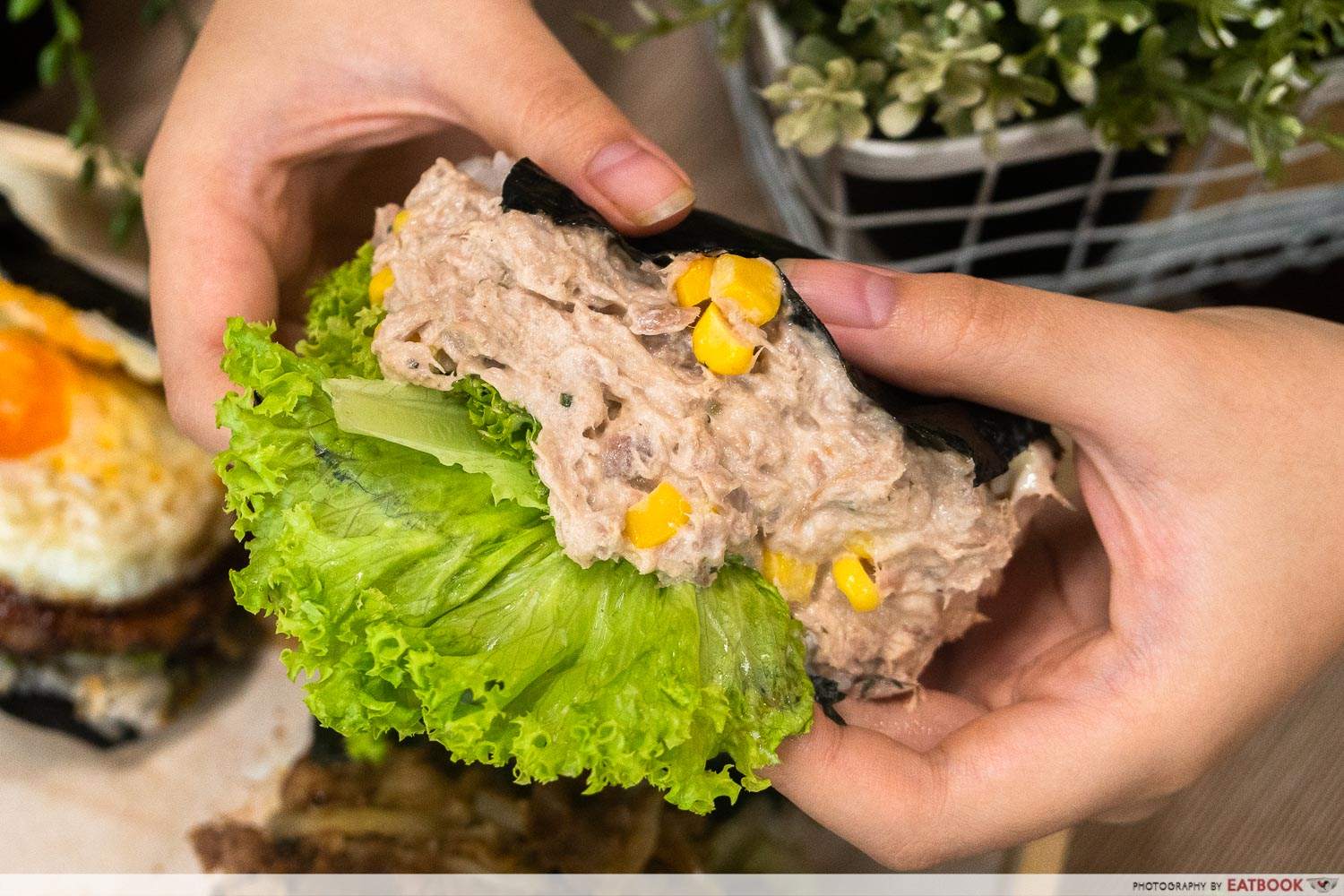 We finished off our experience with the cheapest item on the menu, the Tuna Corn ($4.60). This is great for someone who is looking for a quick, grab-and-go sandwich as there was no grilling or cooking involved. Instead of the typical tuna mayo sandwich with bread, the filling is wrapped with rice and seaweed instead. 
I have always detested the smell and taste of canned tuna as it is too pungent for my liking. To my surprise, the tuna mayo here was pleasantly sweet and less fishy than what I'd thought it would be.
I also felt that the addition of corn was essential as I enjoyed the occasional burst of sweetness. It was rather light and refreshing as it was served cold, reminiscent of a salad. 
Besides these rice sandwiches, #ricesando also has a few sides such as curry karaage and tonjiru miso soup, which are all priced at $3.80 each. Alternatively, you can opt to top up $4.80 for one side and drink of your choice to go with your sandos.
46 Mittsu Review: Thick Japanese-Inspired Sandwiches That Can Rival Sando, Korio And Two Men Bagel
Ambience at #ricesando Tokyo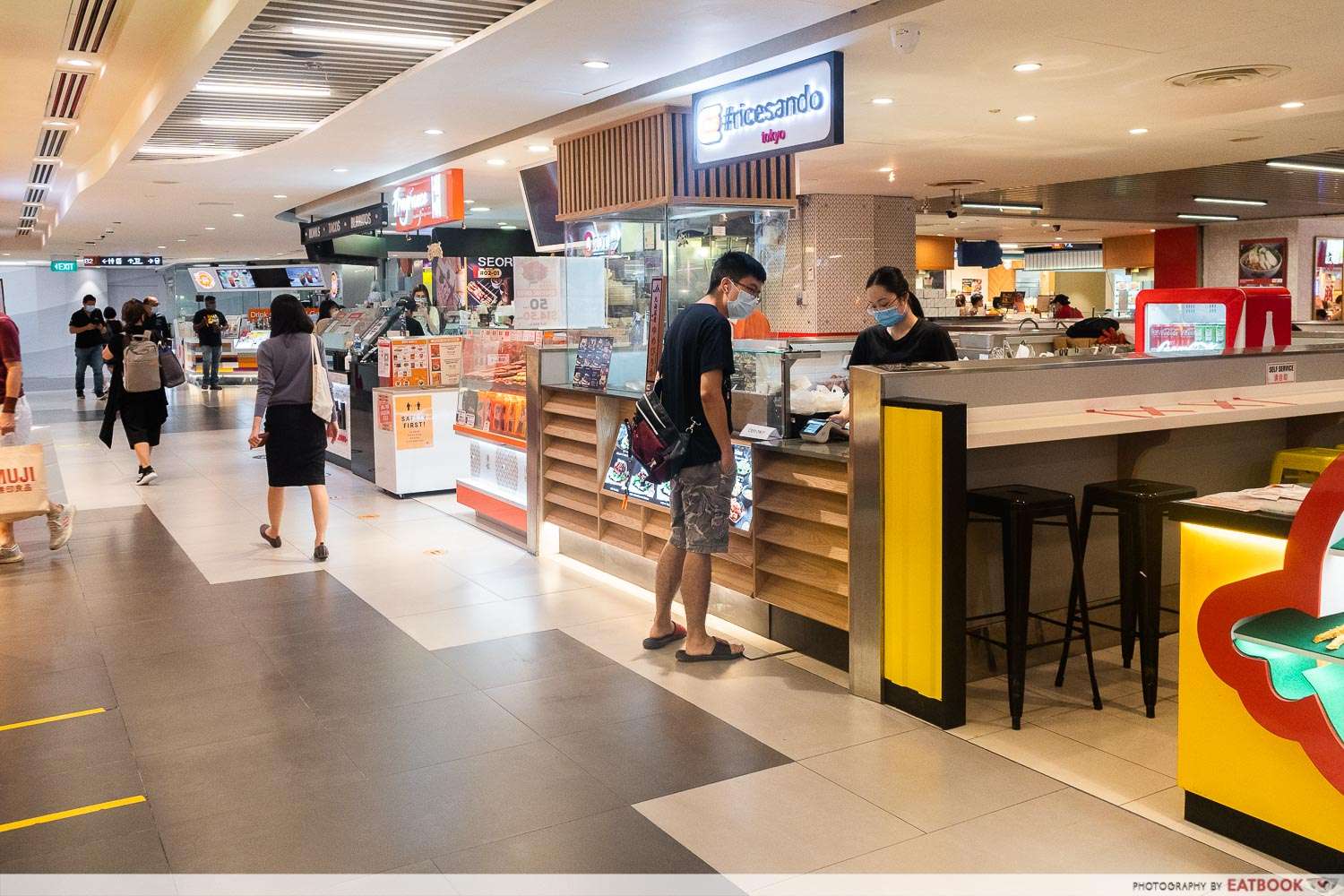 This small food kiosk is located at Basement One of Plaza Singapura. It is closest to Dhoby Ghaut MRT Station Exit D. If you have trouble locating them, look out for Stuff'd, Fragrance and Snackz It!, which are #ricesando Tokyo's neighbouring stalls. 
Unfortunately, you won't be able to dine in as there are no seats available. I would highly recommend consuming it ASAP or leaving your takeaway package slightly open to avoid condensation, which can lead to soggy seaweed. 
The verdict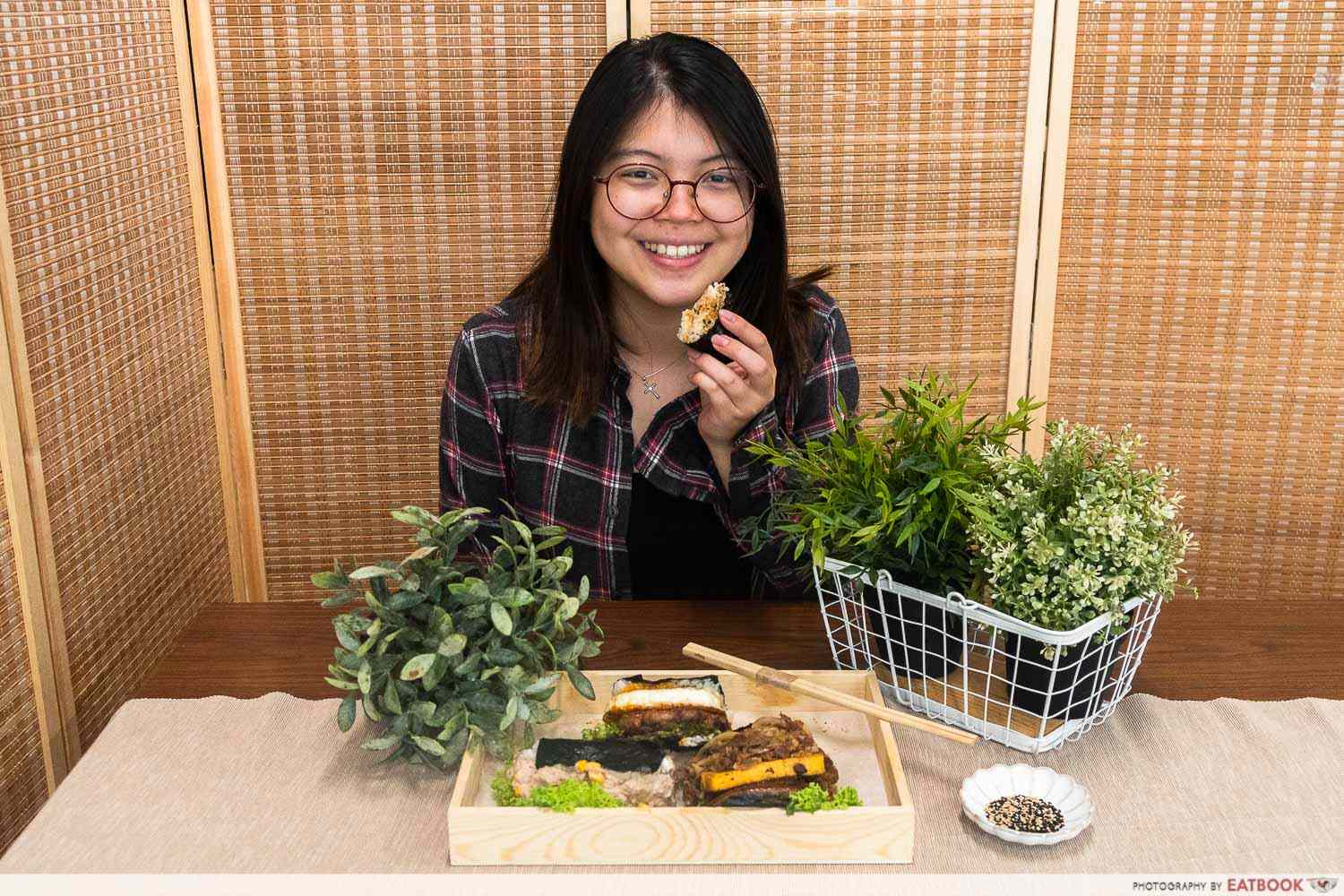 Overall, I felt that there were a few hits and misses during my visit at #ricesando Tokyo. I do believe that the ingredients used here are more premium, reflecting the slightly higher prices. However, taking into account the sandwich size, I personally feel that the sandwiches are a little pricey for me. It felt more like a snack rather than a filling meal. Nevertheless, the items were all well-executed, and I'll definitely return if I'm looking for a quick and fuss-free bite. 
If you are looking for more food around the area, check out our Plaza Singapura food guide which includes Wagyu steak, DIY pancakes and more. Alternatively, consider Ganko Sushi, a well-known Japanese sushi chain restaurant that just opened in Singapore this year. 
Plaza Singapura Food Guide: 15 Places For DIY Pancakes, Wagyu Steaks And More
Address: 68 Orchard Road, #B2-45, Plaza Singapura, Singapore 238839
Opening hours: Daily 11am to 9pm
Website
The #ricesando Tokyo is not a halal-certified eatery. 
Photos taken by Lim Yu Hui.
This is an independent tasting at #ricesando Tokyo.
#ricesando Tokyo Review: Thick Onigirazu With Fillings Such As Unagi And Hamburg At Plaza Singapura
#ricesando Tokyo Review: Thick Onigirazu With Fillings Such As Unagi And Hamburg At Plaza Singapura -

7/10
Summary
Pros
– Convenient location
– Well-executed dishes
– Compact sandwiches
Cons
– No seating area
– Seaweed can get soggy if left out
Recommended dishes: Teri-Mayo Chicken ($5.80), Sunny Hamburg ($6.80), Una-Gyu ($8.20)
Opening hours: Daily 11am to 9pm
Address: 68 Orchard Road, #B2-45, Plaza Singapura, Singapore 238839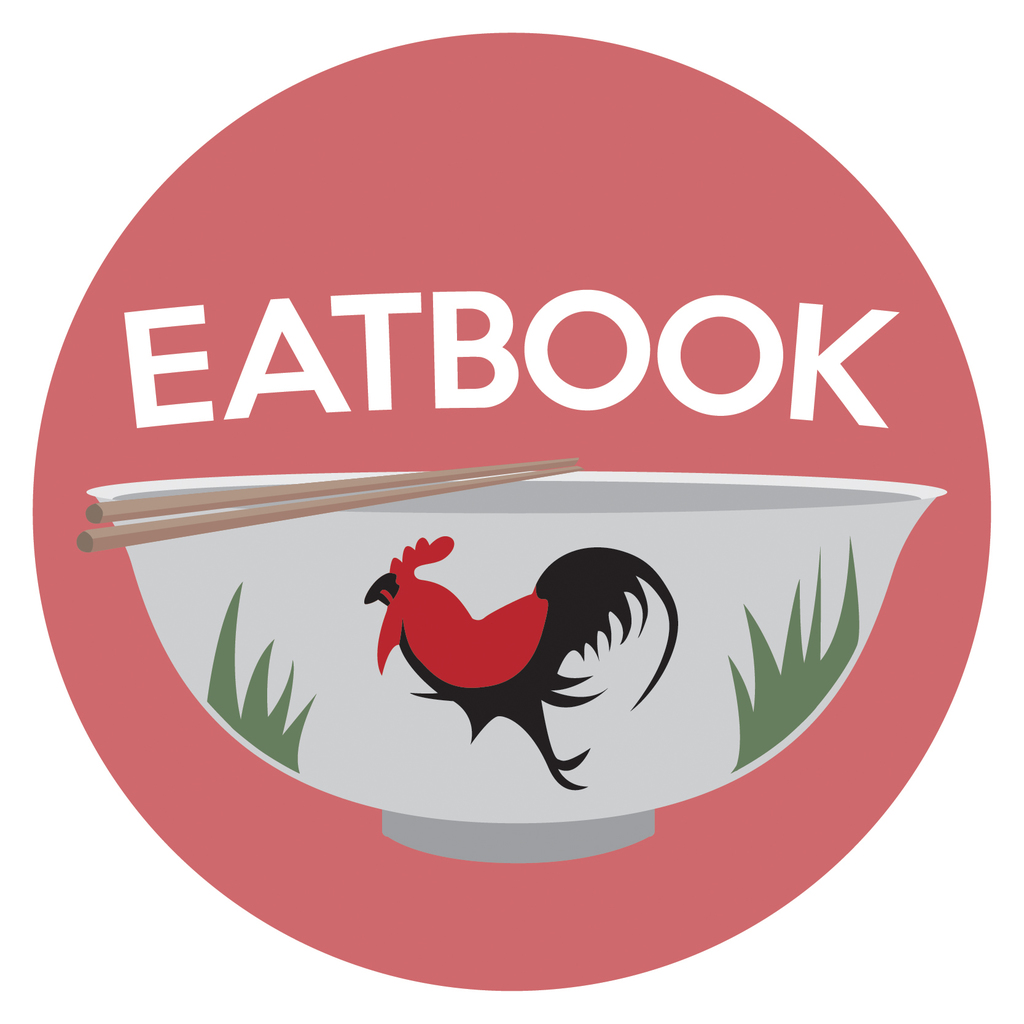 Drop us your email so you won't miss the latest news.