Roast Paradise is opening in Sengkang
One of the stalls at Old Airport Road Food Centre that always draws long queues is Roast Paradise, a stall known for their glossy, beautifully-charred KL-style roast meats. They'd previously expanded to locations such as Lau Pa Sat and Ang Mo Kio, which eventually shut down, but they're trying once again with a brand new stall in Sengkang that's opening on 9 September 2022.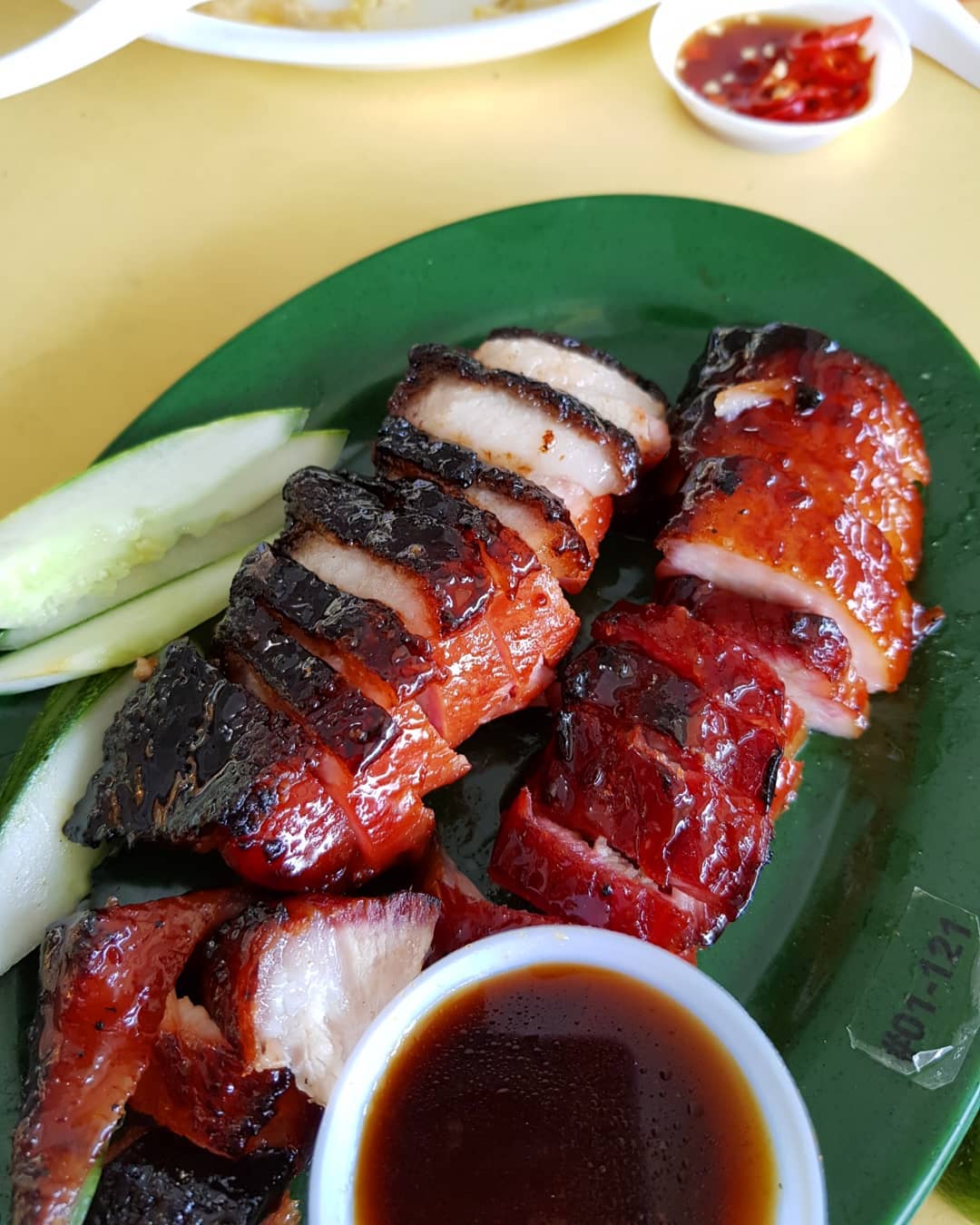 Image credit: @laieatlaiplay
Located in a coffeeshop at Compassvale Link, Roast Paradise's upcoming stall will still feature their classic menu of char siew and siew yoke, with your choice of rice or Hakka noodles.
Roast Paradise Review: Beautifully Charred KL-Style Char Siew At Old Airport Road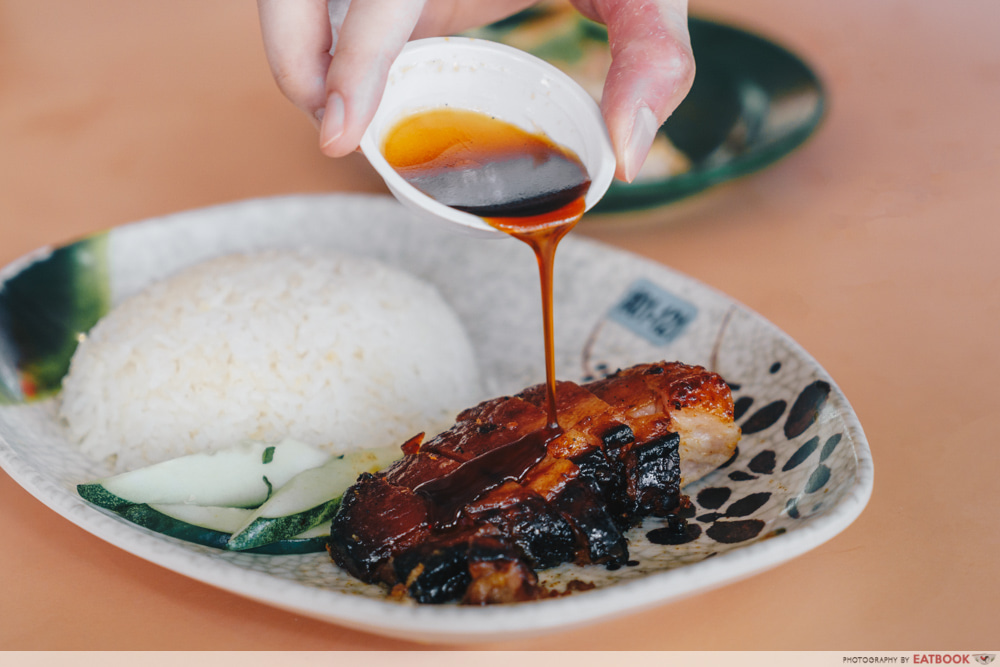 Prices start at $4.50 for a plate of Roast Pork or Char Siew Rice; you could have them with Noodles too for the same price. Otherwise, a combination Char Siew Roast Pork Rice or Noodles will set you back $5.80. Just $2.50 gets you an extra serve of either roast meat, if you like.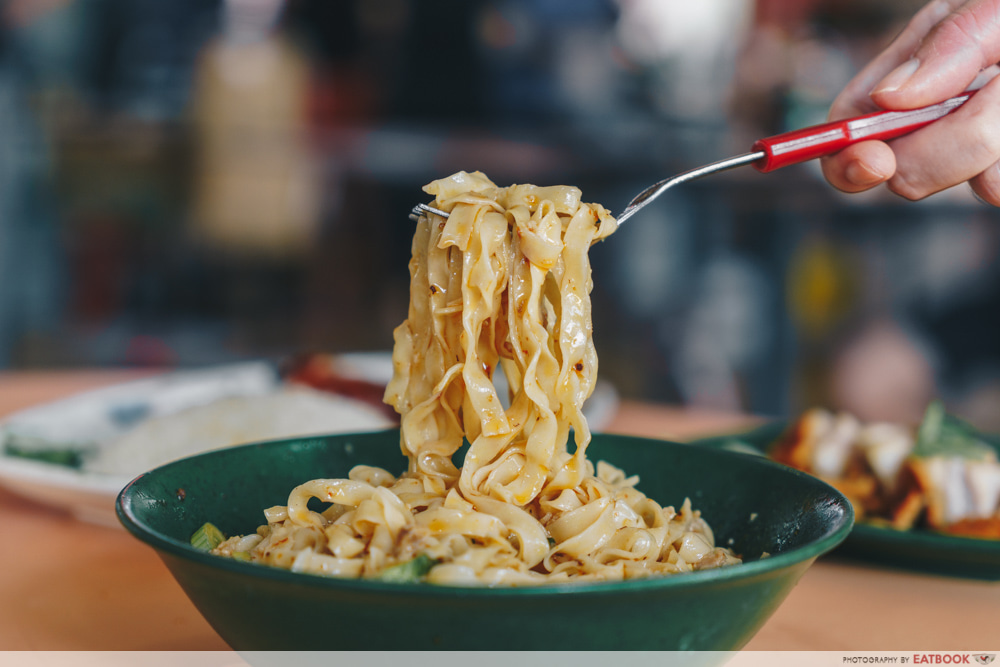 We liked how they cooked the mee pok al dente so it retained its springiness. It comes tossed in lard oil, a Hakka-style sauce blend and seasoned mince to complement the tasty meats. You also won't be served plain white rice here—theirs is aromatic with butter, garlic, ginger, and pork oil.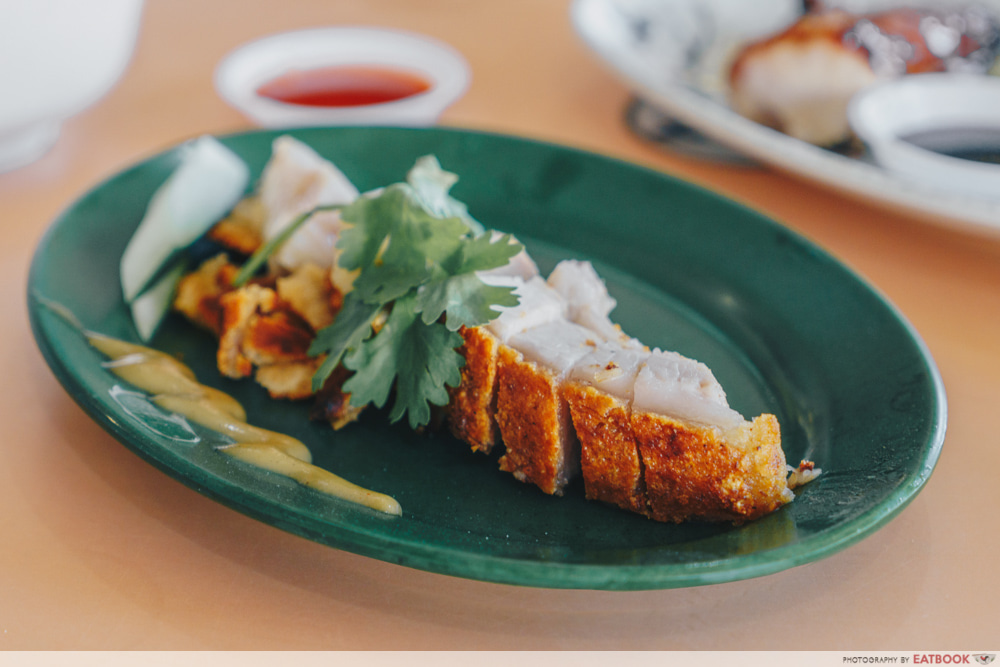 If you're looking to order just the roast meats, approximately 100g of either char siew or siew yoke will set you back $6.50. This goes up to $12 for 200g, and $18 for 300g. There is a $0.20 surcharge for takeaway orders.
17 Roast Meat Stalls In Singapore For Char Siew Shao Rou Fan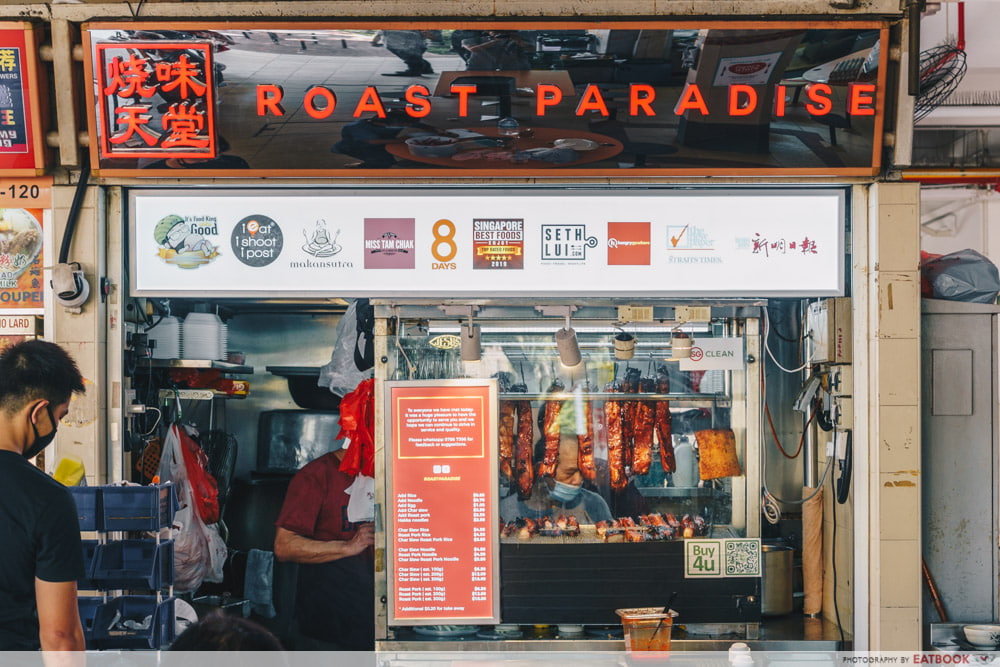 As with their main branch at Old Airport Road, the meats will all be roasted fresh on the premises each day. We've seen diners who've preordered their meats rock up to the front of the queue, so it's probably best to take that extra step here too, to avoid any disappointment—just in case they run out.
For more KL-style roast meats, you could head to Marsiling for Fu Shi Traditional Roasted. Alternatively, check out our guide to char siew siew yoke rice in Singapore!
Address: 267 Compassvale Link, Singapore 540267
Opening hours: Daily 10am to 9pm
Tel: 9786 7396
Website
Roast Paradise is not a halal-certified eatery
Fu Shi Traditional Roasted Review: KL-Style Char Siew And Roasted Meats With Long Queues At Marsiling
Feature image adapted from @laieatlaiplay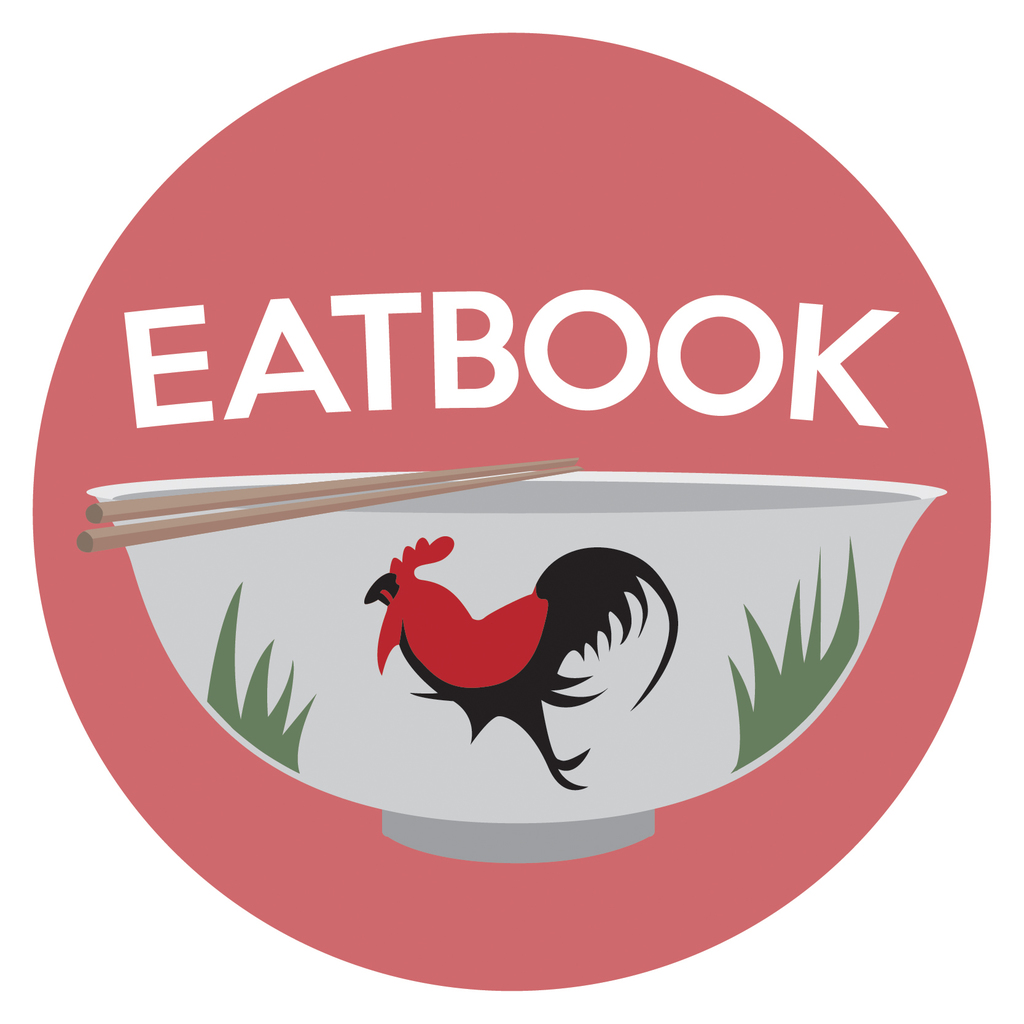 Drop us your email so you won't miss the latest news.