Rolina Traditional Hainanese Curry Puffs in Tanjong Pagar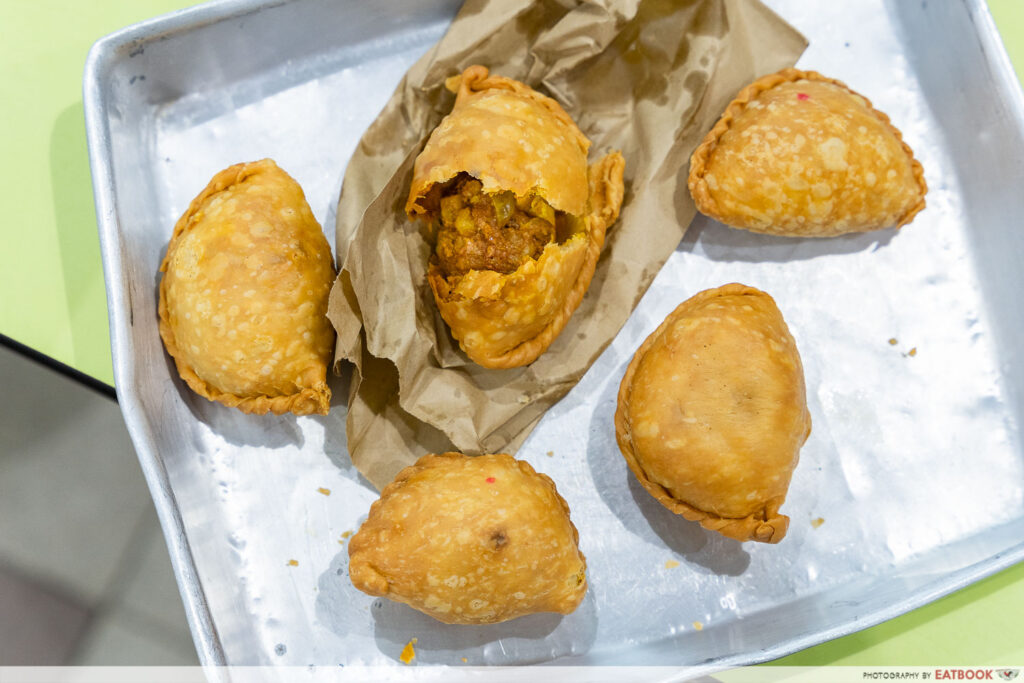 Curry puffs are a childhood favourite for many of us. These palm-sized snacks come deep-fried with a crispy crust, encasing a spicy, savoury filling of chicken curry or sardine. One noteworthy stall is Rolina Traditional Hainanese Curry Puffs, which has been making these golden pastries since 1958.
Rolina is currently run by second-generation owner Mr Bren Tham, who took over the business around 10 years ago. What was once a humble pushcart outside Novena Church over 50 years ago is now a hawker stall in Tanjong Pagar Plaza Market and Food Centre.
Beigelhaus Review: Bagels By Ex-Lolla Chef Near Tanjong Pagar MRT Station
Food at Rolina Traditional Hainanese Curry Puffs
These golden goodies earned a Michelin Bib Gourmand award in 2018, so I had high hopes for them. Mr Tham makes everything from scratch, from the dough to the curry filling, which features a secret rempah mix consisting of many spices that he refuses to divulge.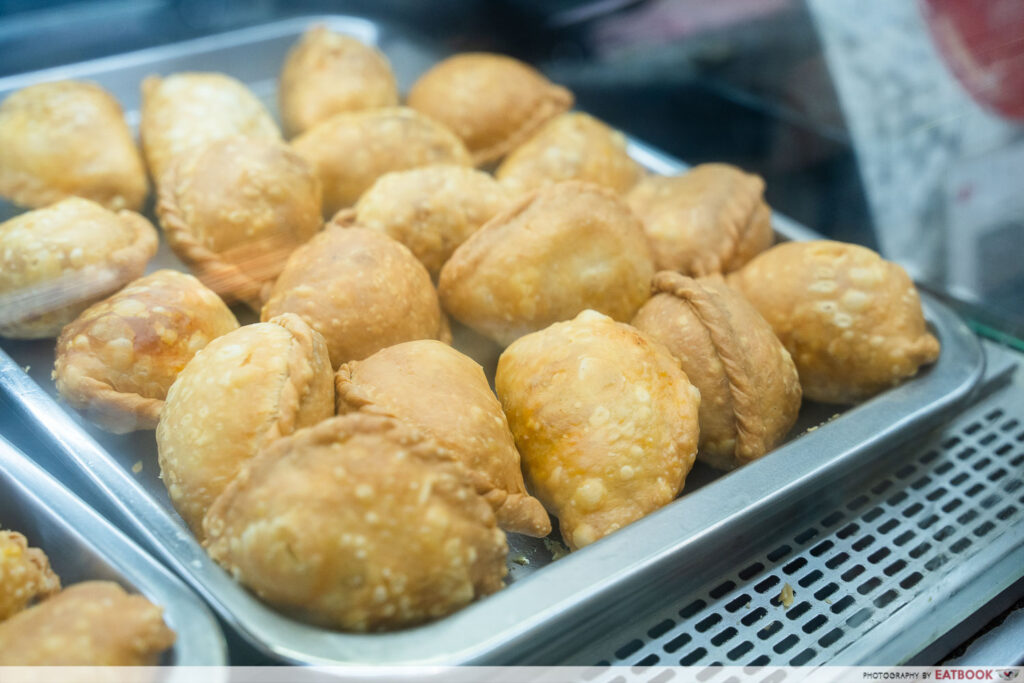 There are only two puff flavours available: Curry Chicken & Egg ($1.80) and Sardine ($1.80). Both options had a thin crust and a substantial amount of filling, albeit with a visible air pocket due to frying that made it look less than expected.
Mr Tham explained that the recipe was handed down from a sailor who taught his father how to make them. Its thin crust is the same as its predecessor's, aligned to what used to be the standard form of curry puffs back in the day. Apparently, flaky curry puffs are the later-day iteration.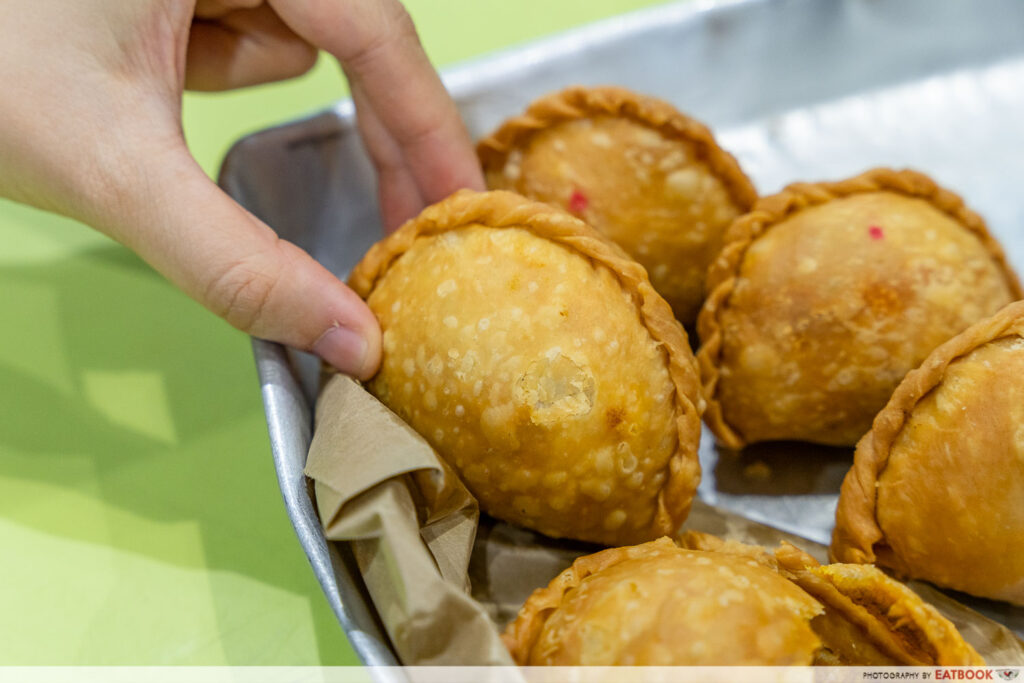 Unfortunately, I found the crust to be rather unmemorable and a tad hard for my liking. The puffs arrived warm, but the quality of the crust deteriorated fast, so I'd recommend consuming them as soon as possible.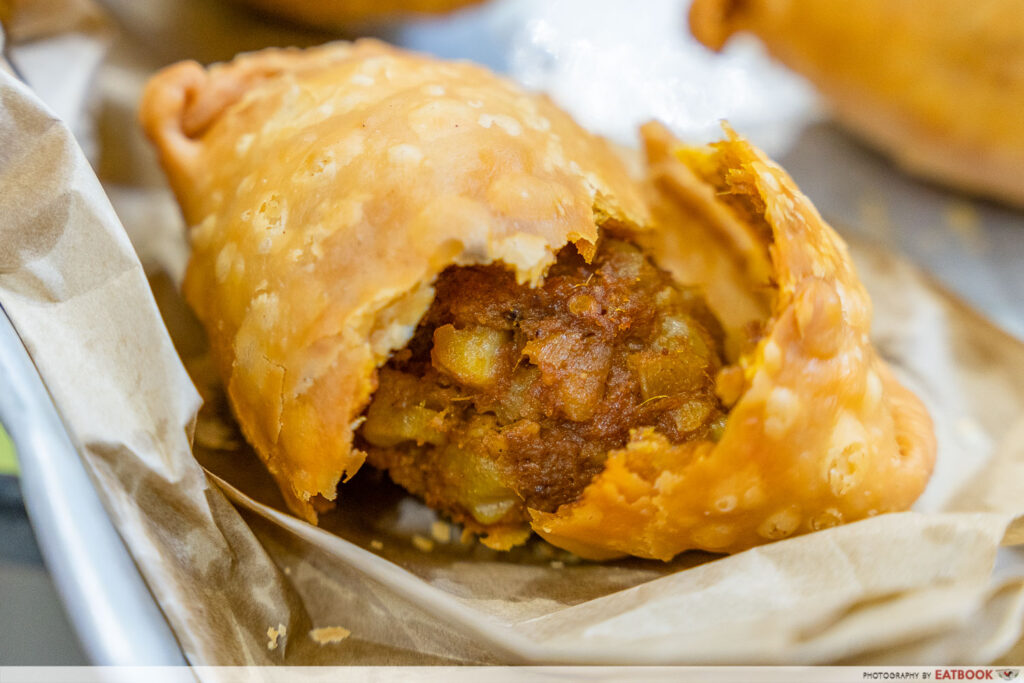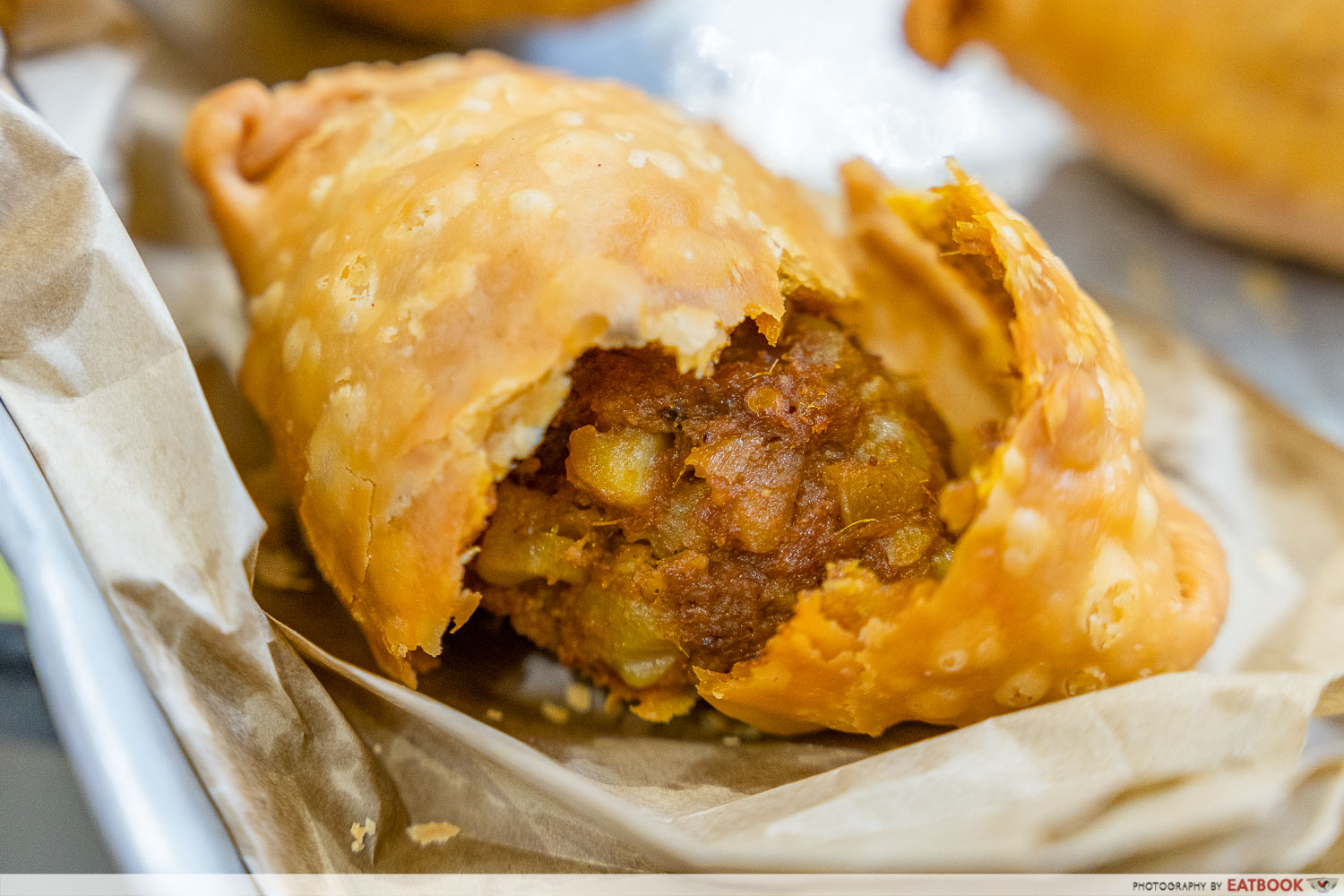 Nonetheless, the curry filling was incredibly flavourful, thanks to the rempah that was painstakingly prepared the day before. The chicken and potato chunks were tender, as they should be, while the wedge of egg provided textural variation.
Although the curry was packed with flavour, I wished it was spicier.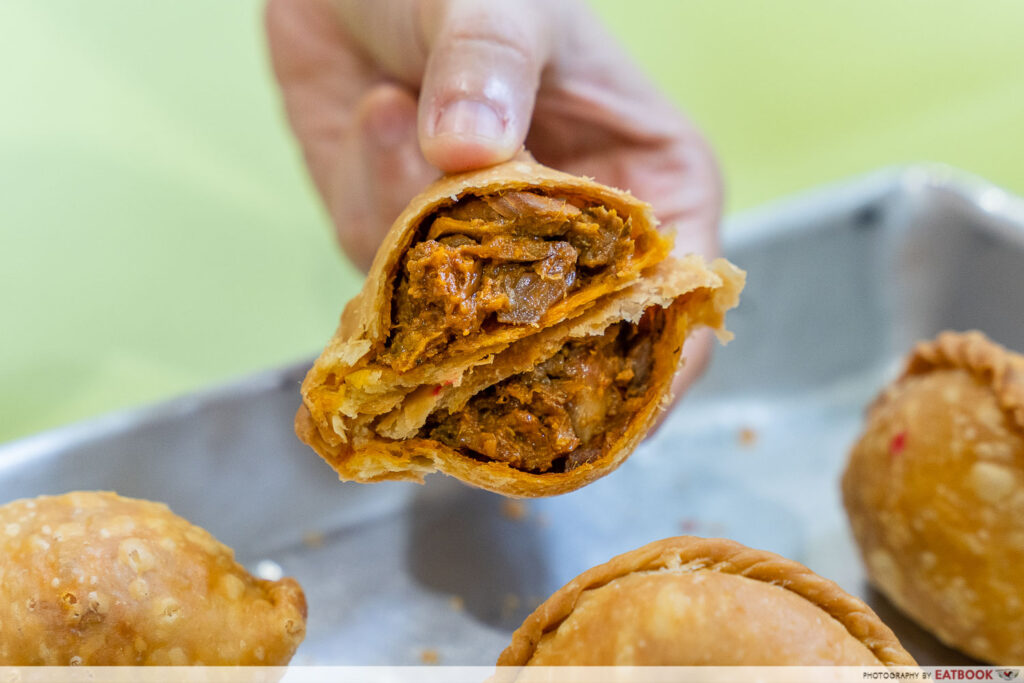 The sardine version was also delicious, with generous chunks of flaky fish and green chilli for an additional layer of flavour. It did, however, have that fishy flavour that some may not be a fan of.
Each puff is handmade and assembled on the day of, then fried in batches, so they're the freshest possible.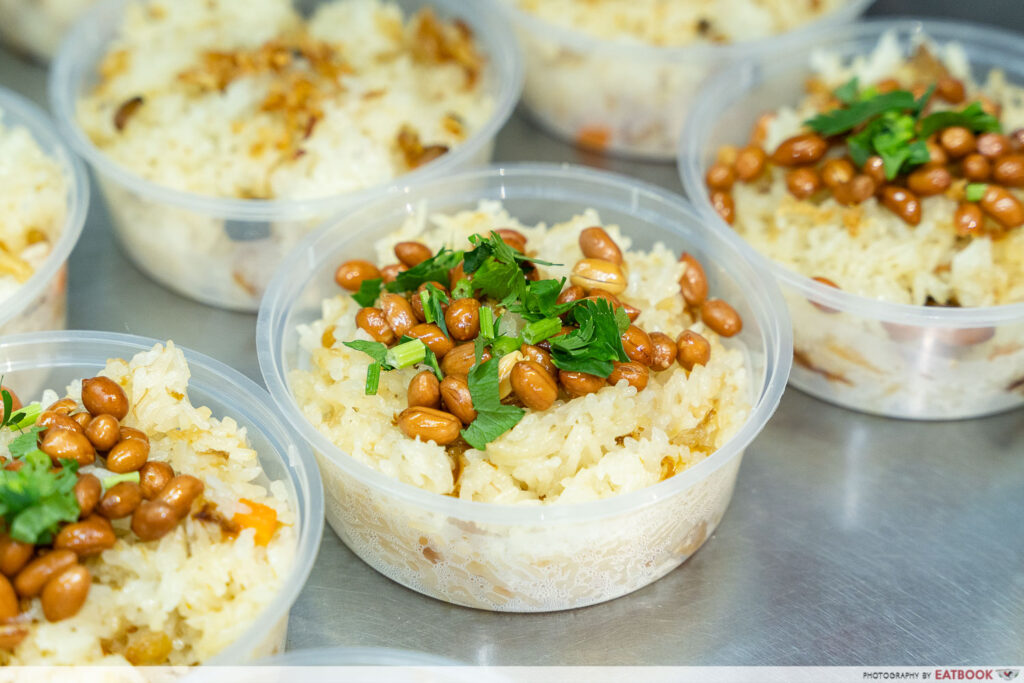 While the puffs were decent, it was the Glutinous Rice ($2.50) that truly took the cake for me. Also known as nuo mi fan (糯米饭), this Teochew-style sticky rice turned out to be a personal favourite.
Steamed to soft-chewy perfection, the savoury rice was incredibly flavourful yet not overly greasy. Simply put, it reminded me of home.
12 Underrated Curry Puff Stalls Around Singapore That Are As Good As Old Chang Kee
Ambience at Rolina Traditional Hainanese Curry Puffs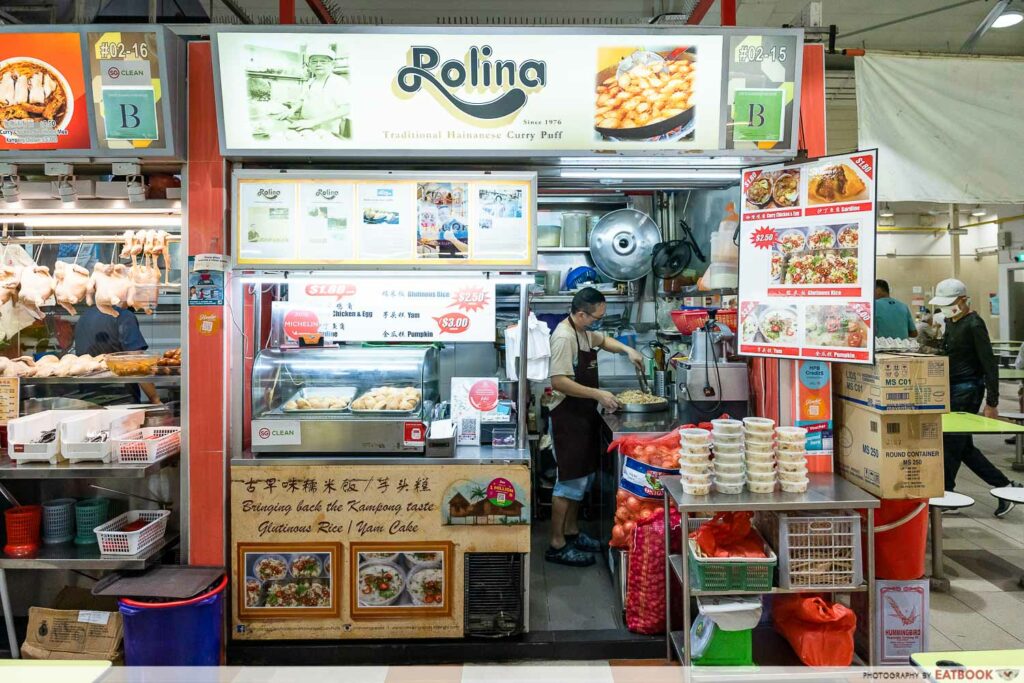 The stall is located on the second floor of the market and food centre, which is a five-minute walk from Tanjong Pagar MRT Station.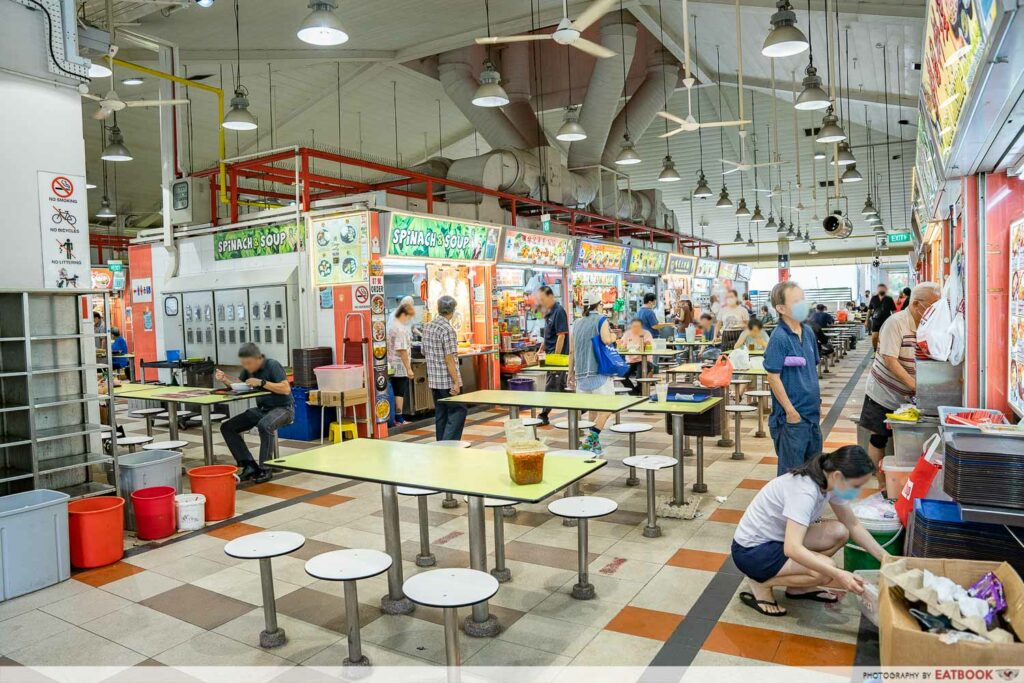 It's a fairly small hawker centre with popular eats such as Kueh Ho Jiak, so you can fill up on more substantial fare after snacking on the puffs. Chope a table near the windows for more breeze, and make sure you avoid the peak lunch hour crowd if you can.
The verdict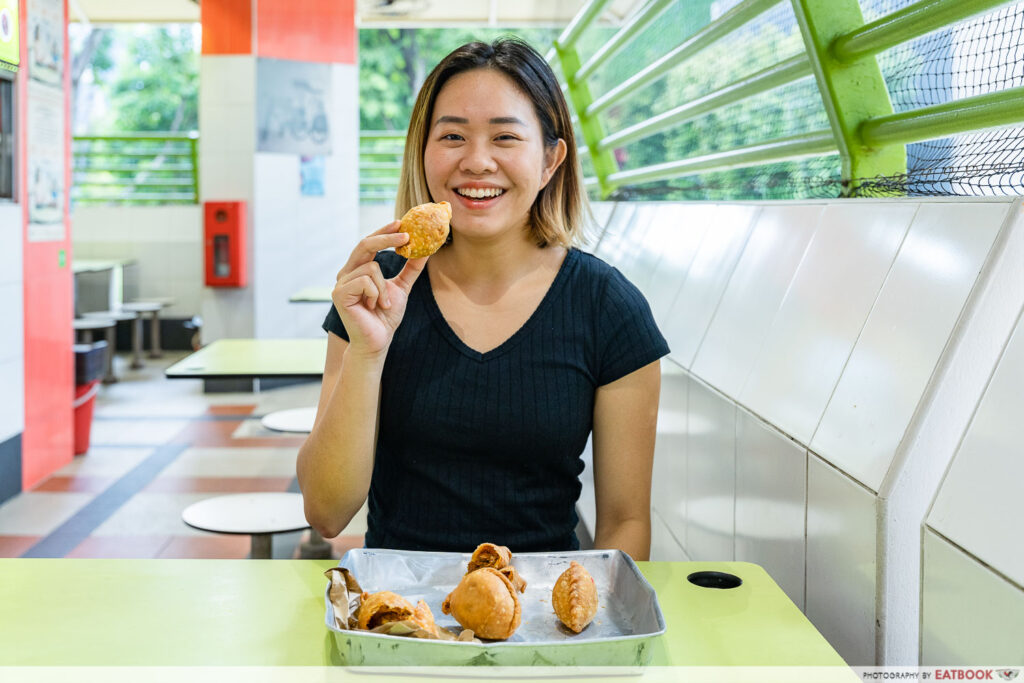 It's the time-tested curry puff recipe that earned Rolina Traditional Hainanese Curry Puffs its Michelin chops, but I'd love to see Mr Tham push out more innovative flavours to come. If you're paying the stall a visit, do yourself a favour and grab some glutinous rice, too—you won't be disappointed!
For more food in the hood, read our Tanjong Pagar food guide, which includes cheap muffins, ramen and more. We also have a guide to the best Korean restaurants in Tanjong Pagar and the CBD for hearty army stew, Korean barbecue and more.
Address: 6 Tanjong Pagar Plaza Market and Food Centre, #02-15, Singapore 081006
Opening hours: Wed-Mon 6:30am to 2pm
Tel: 9235 8093
Website
Rolina Traditional Hainanese Curry Puffs is not a halal-certified eatery, but does not use pork or lard.
18 Korean Restaurants In Tanjong Pagar And The CBD For Korean Barbecue And Army Stew
Photos taken by John Lery Villanueva.
This is an independent review by Eatbook.sg.
Rolina Traditional Hainanese Curry Puffs Review: Michelin-Approved Handmade Curry Puffs Since 1958
Rolina Traditional Hainanese Curry Puffs Review: Michelin-Approved Handmade Curry Puffs Since 1958 -

7/10
Summary
Pros
– Puff fillings were flavourful
– Glutinous rice was delicious
– Convenient location
Cons
– Crust was a little hard
– Limited variety of puffs
Recommended dishes: Glutinous Rice ($2.50), Curry Chicken & Egg Puff ($1.80)
Opening hours: Wed-Mon 6:30am to 2pm
Address: 6 Tanjong Pagar Plaza Market and Food Centre, #02-15, Singapore 081006