Sama Sama at Jewel Changi Airport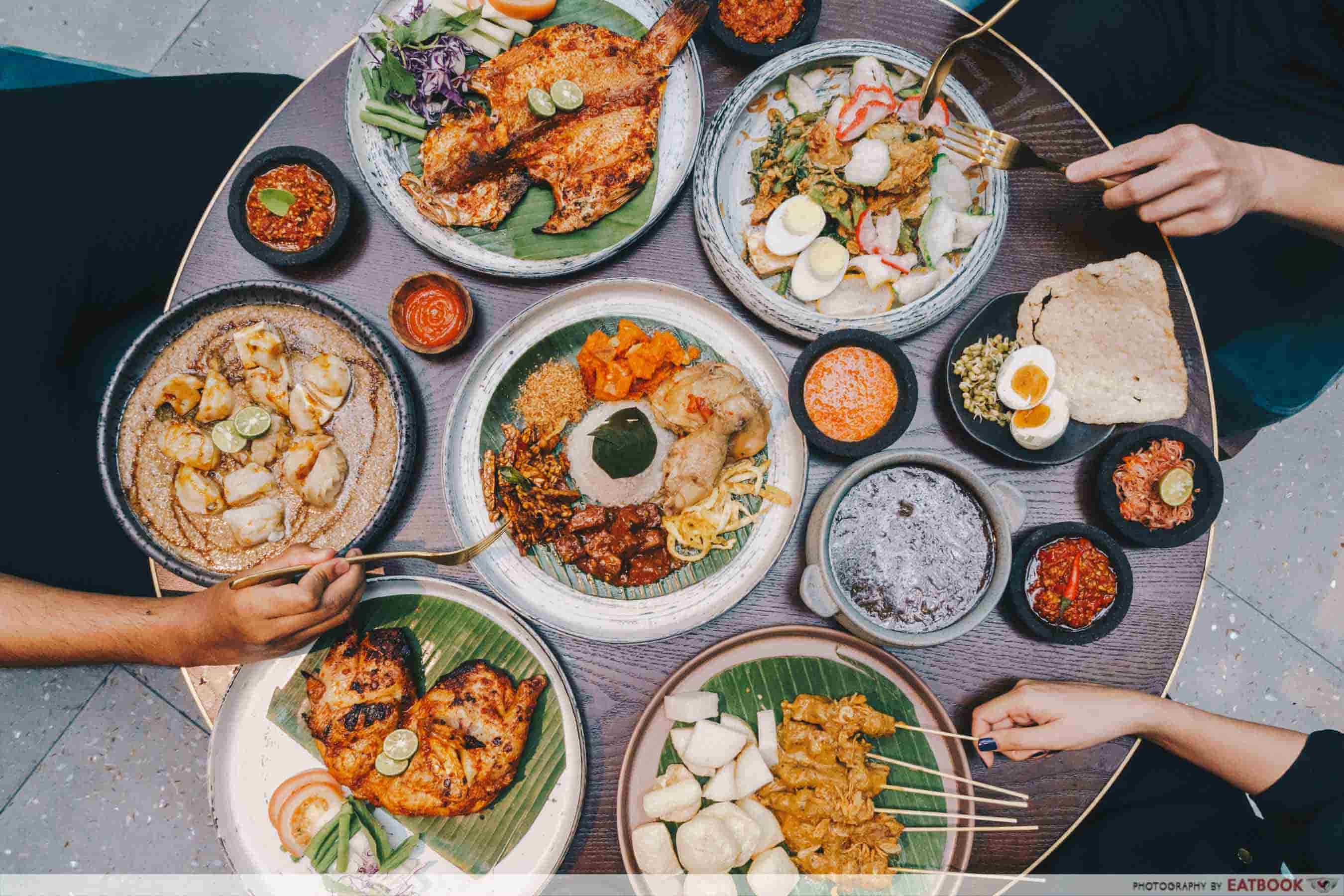 I first heard about Sama Sama during the early days of Jewel Changi Airport's opening. At a time when Shake Shack and A&W queues were at all-time highs, this Indonesian restaurant somehow managed to stand out from the big brands with its rave reviews. One reviewer even called it "the best food experience in Jewel"—a very bold statement to make.
Coupled with the fact that good Indonesian food is extremely rare in Singapore, I knew I had to try this new joint out.
16 Jewel Changi Airport Food Places To Visit When It Opens On 17 April 2019
Food at Sama Sama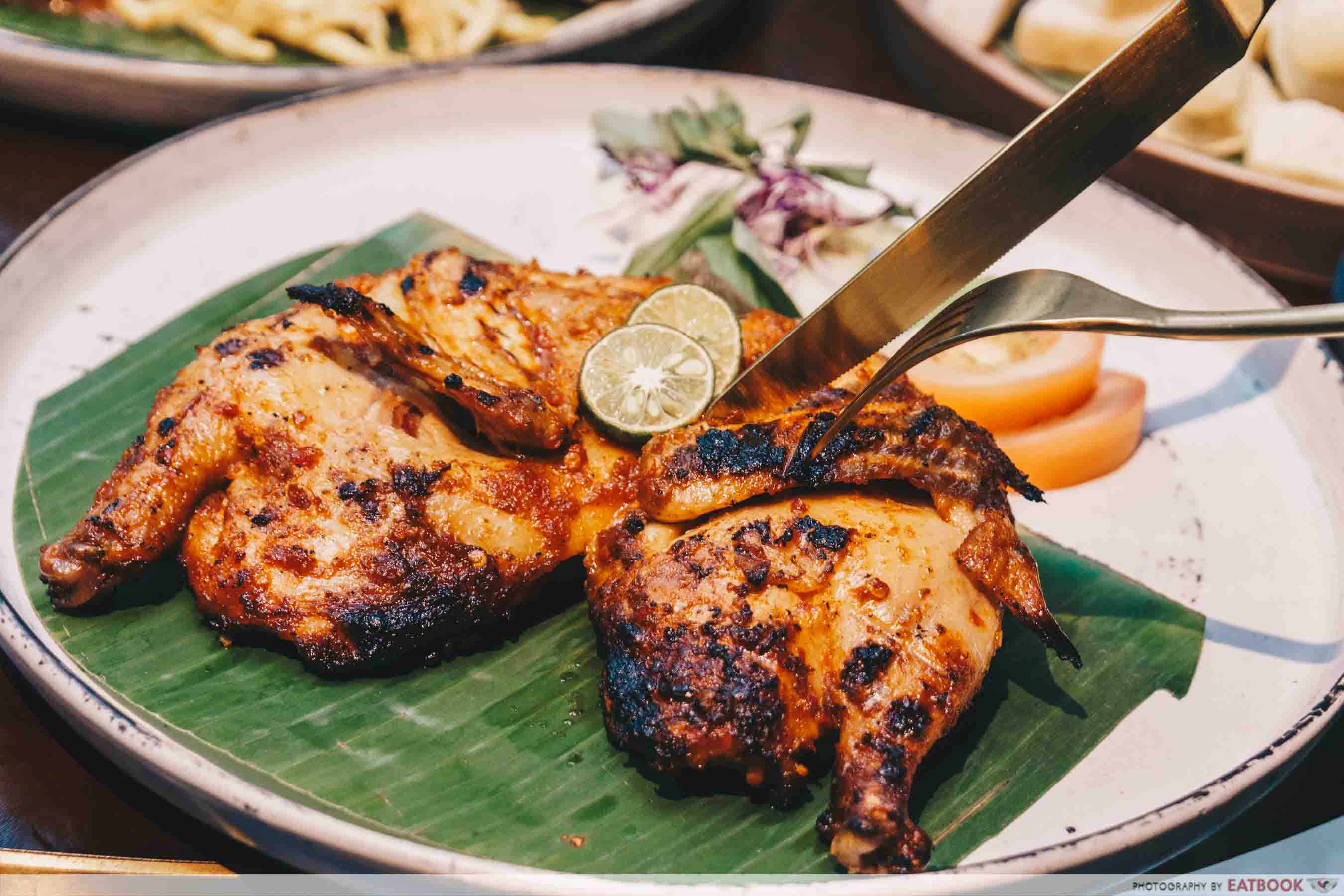 As food filled our table in rapid succession, my senses were bombarded on all fronts—from the bubbling of the beef stew to the tantalising charred smell of grilled fish. Funnily enough, what stood out most to me were the handmade deep plates used to serve the dishes. They were hefty, beautiful, and exuded a certain kind of luxe that made even the plainest-looking food striking.
Case in point: the Ayam Bakar Taliwang ($29++).
The golden brown skin of the grilled chicken contrasted beautifully against the white ceramic plate, with the veggies and charred bits giving pops of colour that elevated this simple dish.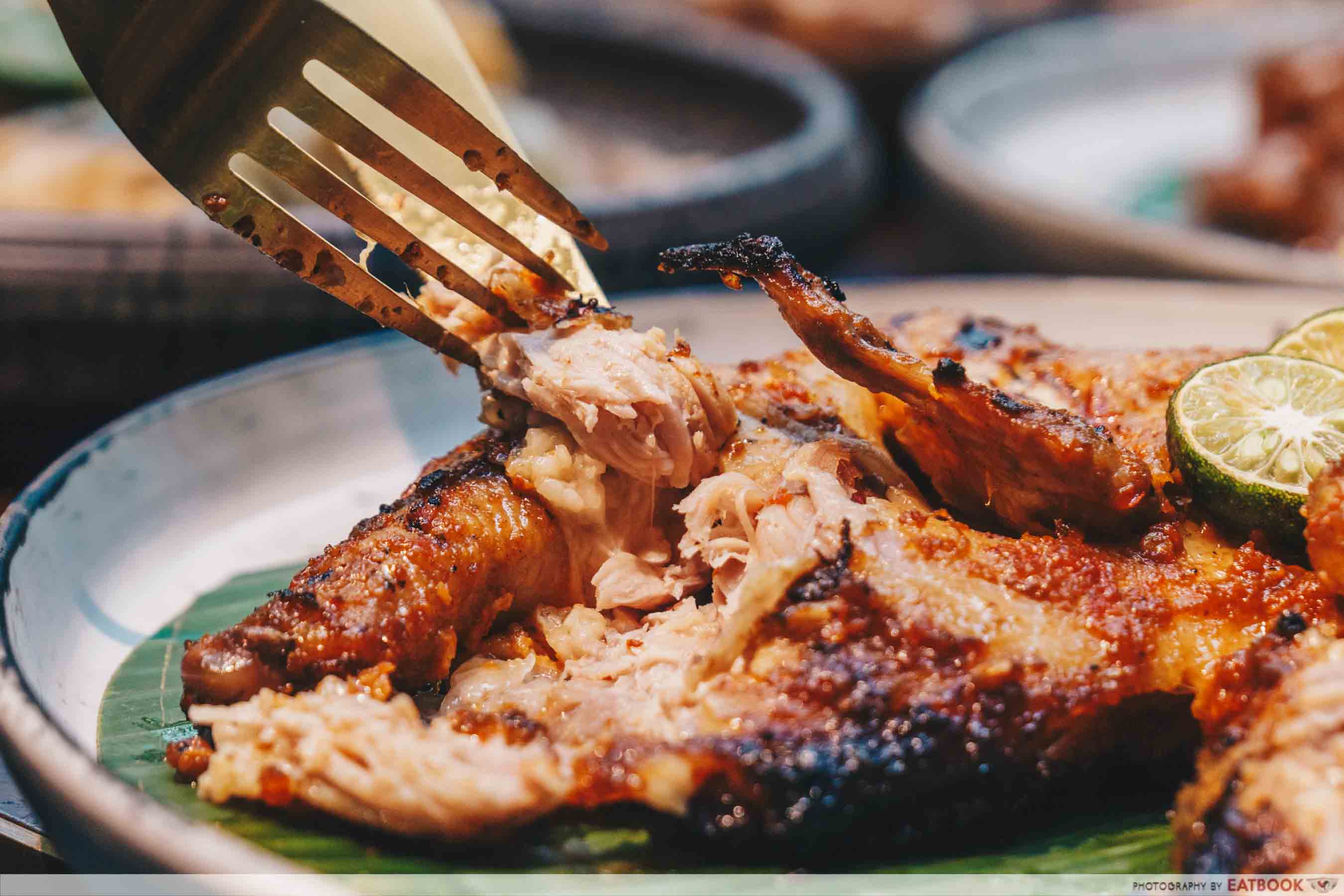 The chicken was seared just right; it had a crisp skin and tender flesh. Initially, I was taken aback by the slight pinkness of the meat. But upon tasting it, I found that it was fully cooked throughout and juicy to boot. Lesson of the day: just 'cause it's pink, doesn't mean it stinks.
The dish is marinated Lombok style, meaning there's shrimp paste, garlic and chilli in the mix. It's then spiced with pounded black peppercorns and purified sea salt. All these lend to the savoury and spicy taste that's prevalent in every inch of the chicken.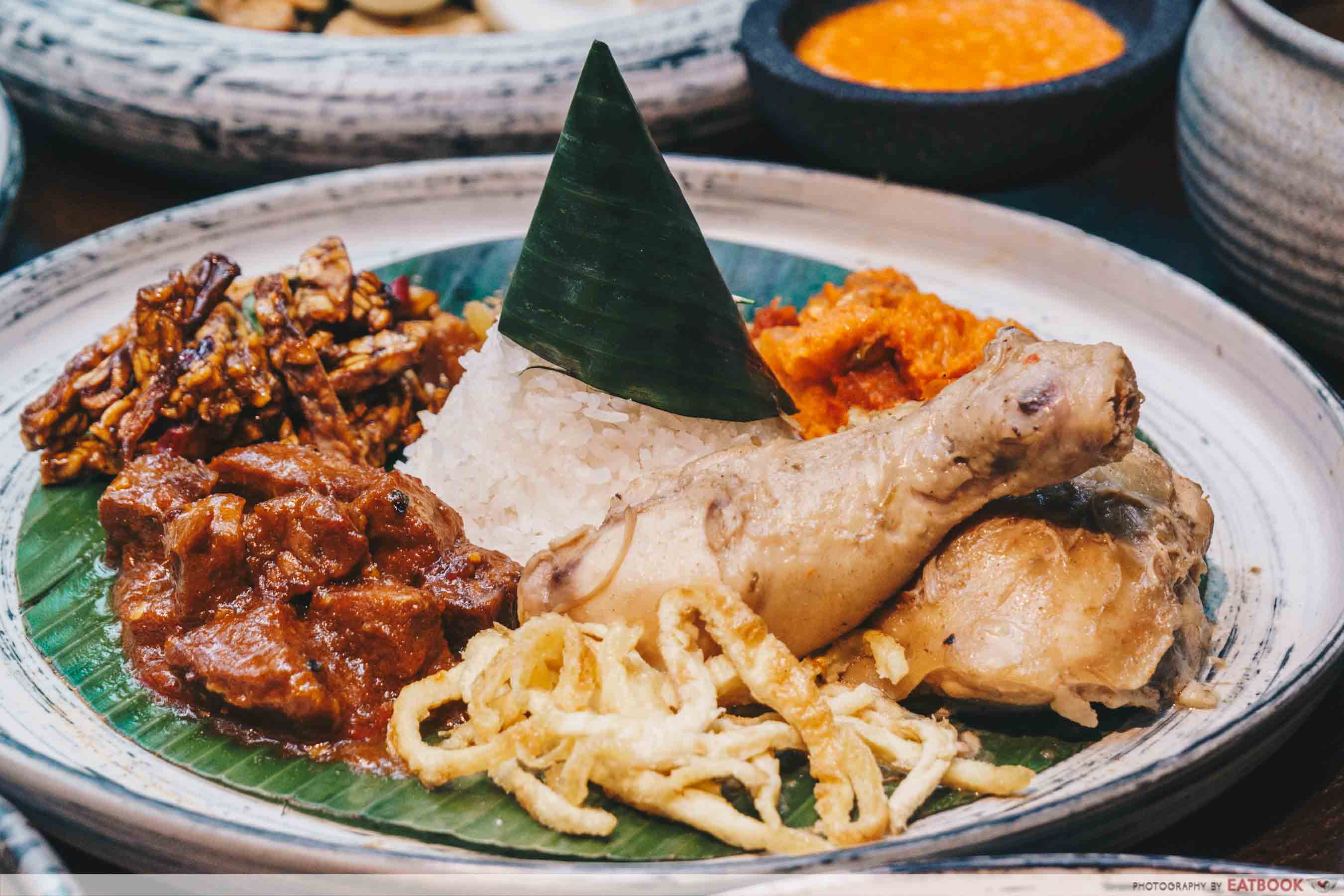 Since rice is an Indonesian staple, we knew we couldn't leave without trying a rice-based dish. The Nasi Langgi ($17++) came highly recommended, thanks to the wealth of tasty sides accompanying the tower of coconut rice. This includes Javanese curry chicken, beef rinds, beef stew and tempeh.
While the chicken was nothing much to shout about, the beef stew and tempeh scored full marks. The former was rich and soft, giving the rice loads of flavour. On the other hand, the tempeh whets your appetite with an assam-like sourness that goes hand-in-hand with the umami of fermented soybeans.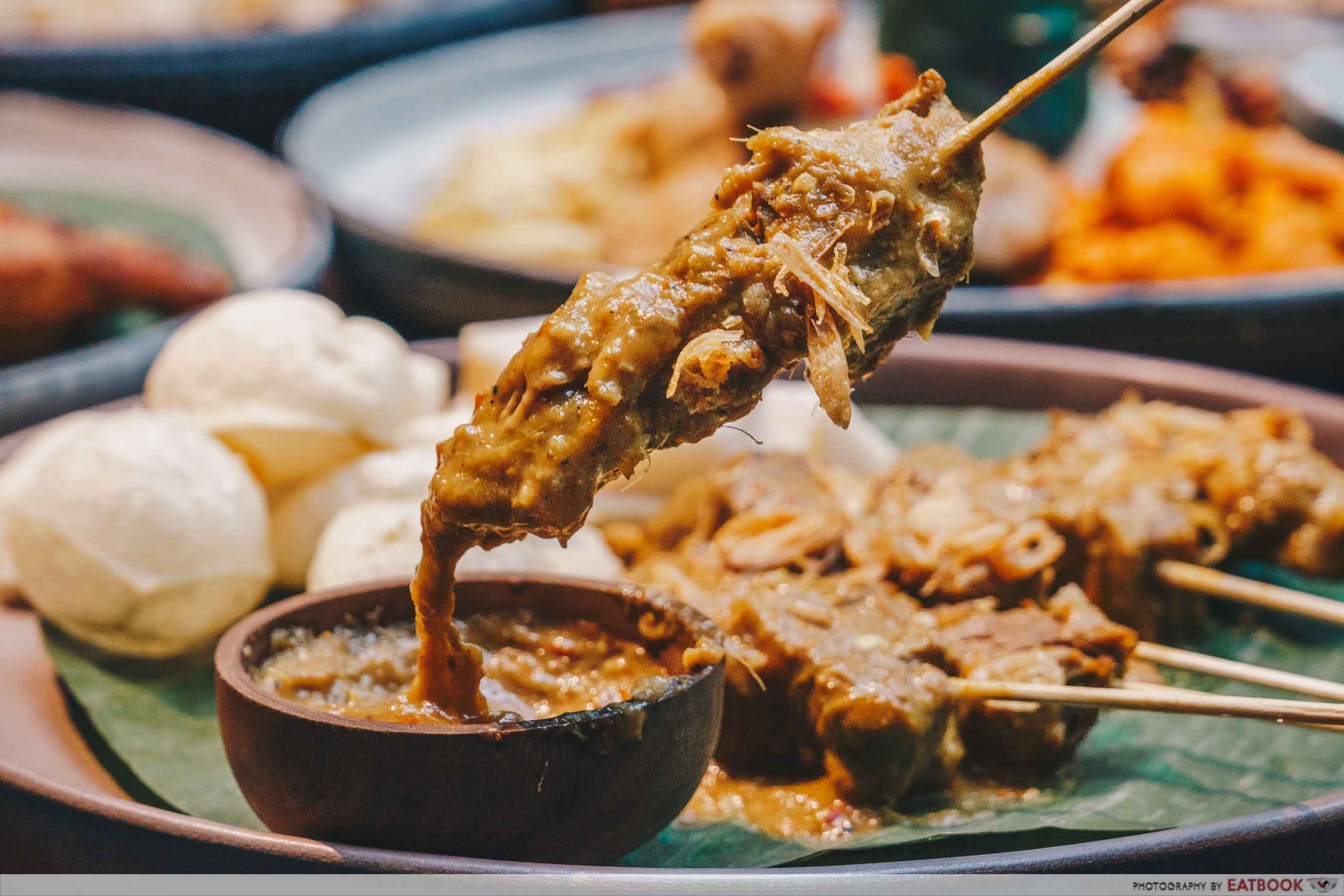 Speaking as a hardcore satay lover, I thought their Sate Padang ($21++) was one of the best skewered meats I've ever tried. Unlike the usual ones from East Coast Lagoon and Newton Food Centre, Sama Sama's satay was thicker and juicier. A key reason for this is the addition of beef tongue, AKA the best part of a cow.
Apparently, these skewers were marinated overnight, which explains why they were redolent of spices. In lieu of peanut sauce, satay here is served with creamy curry sauce that goes well with the tender chunks.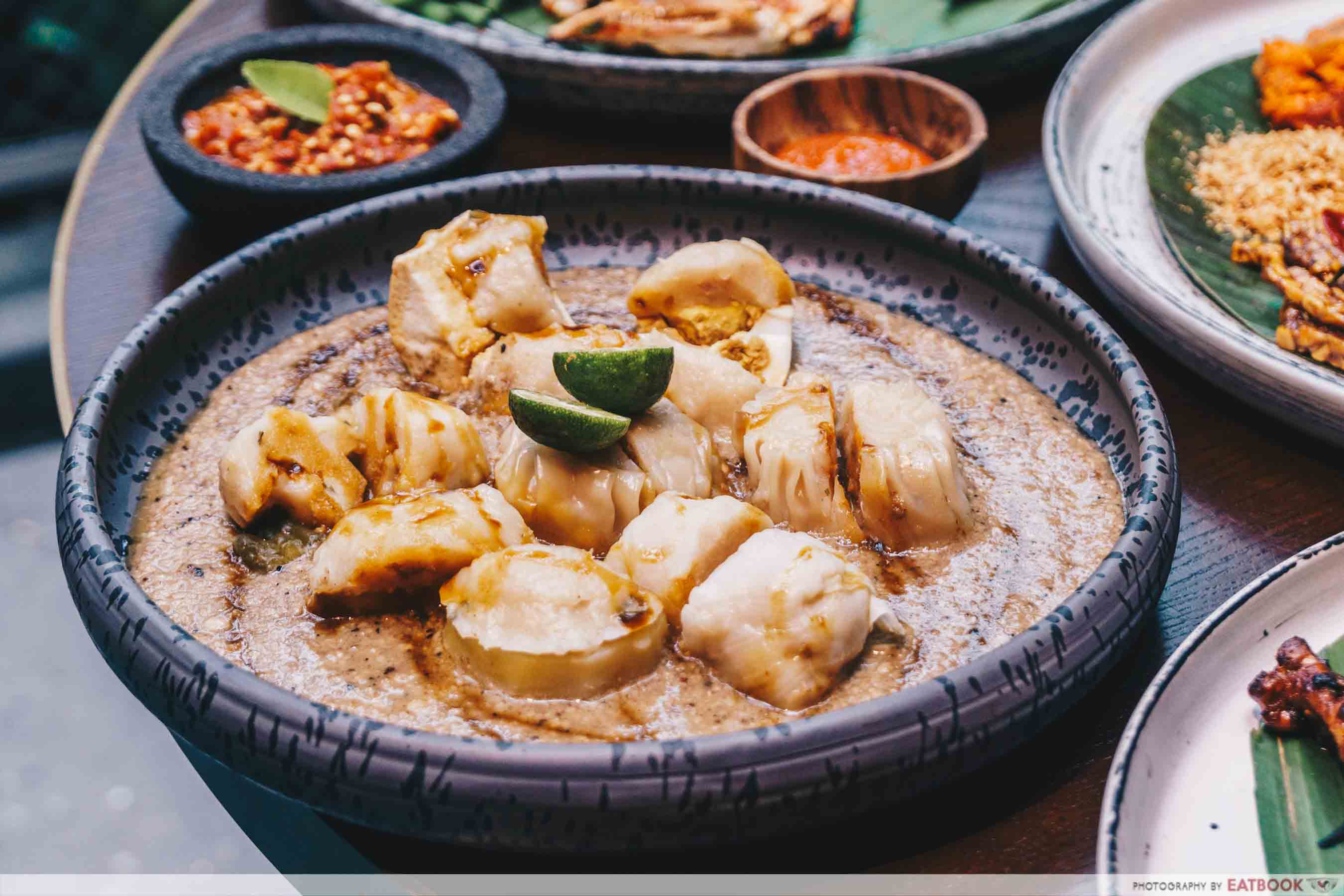 Speaking of peanut sauce, you'll find 'em blanketing the Siomay Bandung ($12.50++). This Javanese take on siew mai features fish dumplings served with tofu, eggs, potatoes and bitter gourd—a combination that's reminiscent of gado-gado.
Save for the sauce which provided a nutty tang, I found this dish bland. The thick siew mai skin did no favour to the plain fish meat, making them taste like overglorified fish balls. Definitely skip this if you're here.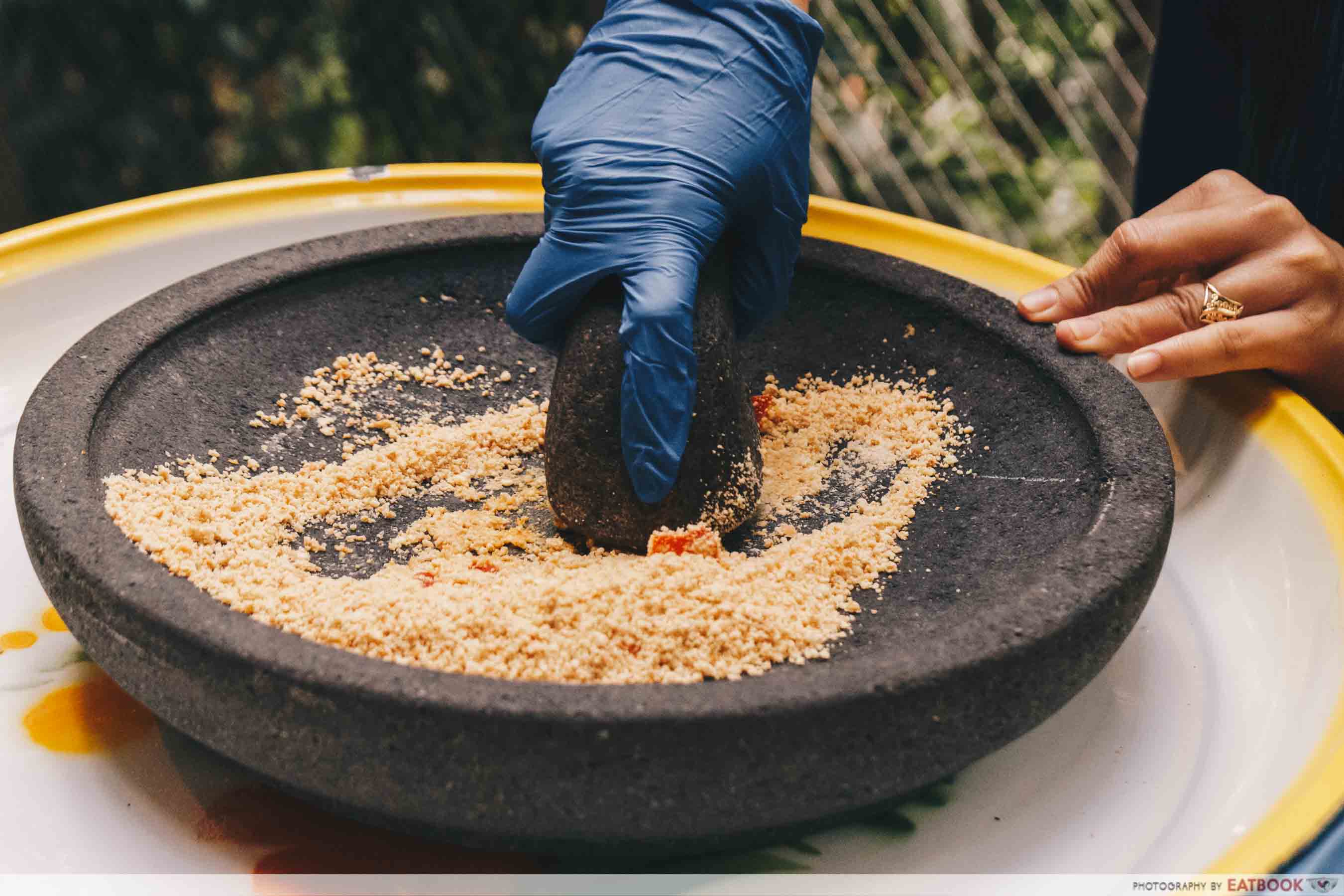 A stark contrast from the pale imitation that came before it, the Gado Gado ($15++) was one of the best dishes we tried that day. The phrase "freshly prepared" took on a new meaning here, as the staff pushed a trolley full of ingredients in front of us, and whipped up the dish before our eyes.
Select your spiciness level, and that'll determine the number of chillies tossed into the medley of peanut sauce, shallot and vegetables.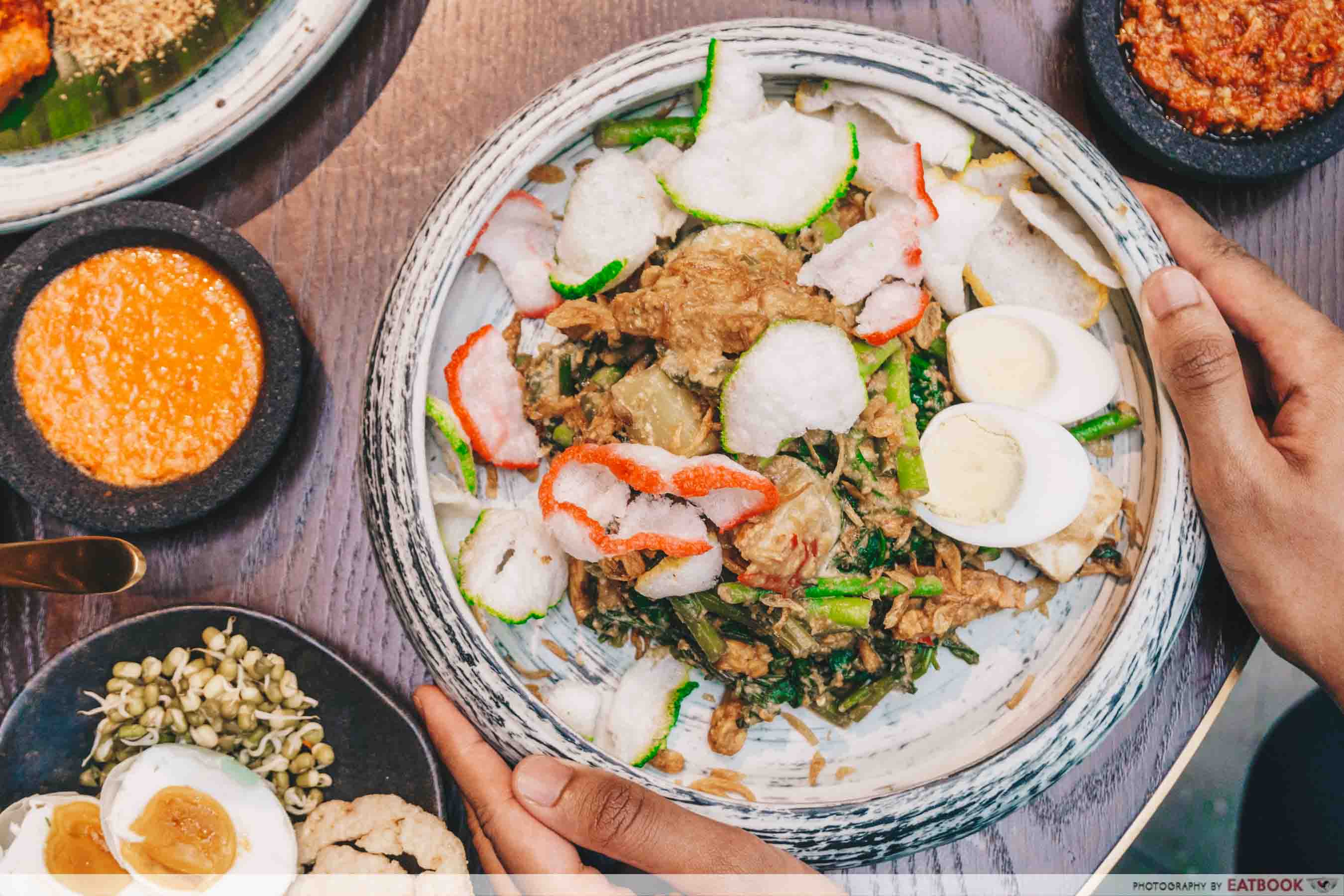 Served with crunchy crackers and boiled egg, the dish was truly delicious. Even though we chose "super spicy", the heat from the chillies did not overpower the other components. Fresh greens, like the juicy long beans, tempered the spice while providing a good mix of textures.
The peanut sauce went above and beyond to hold all the ingredients together, giving a much-needed sweetness to the dish.
Ambience at Sama Sama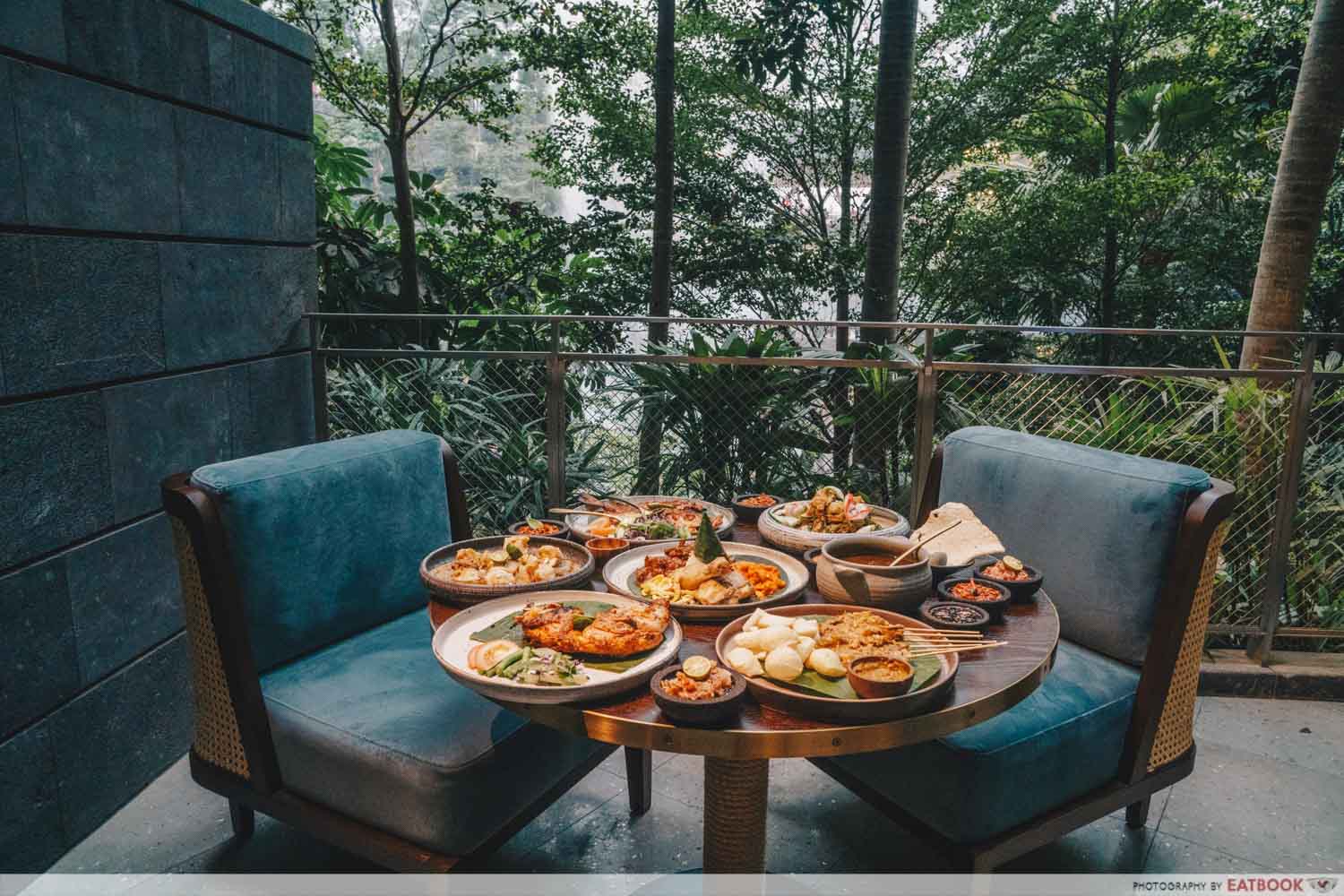 We were lucky enough to get the best seats in the house on the day we came. Facing the Rain Vortex, our set-up blessed us with a steady flow of cooling ventilation amidst lush greenery. It was like dining in the rainforest, with the added comfort of soft couches. That's why I would highly recommend getting these seats if you're here; your date will really appreciate it.
The verdict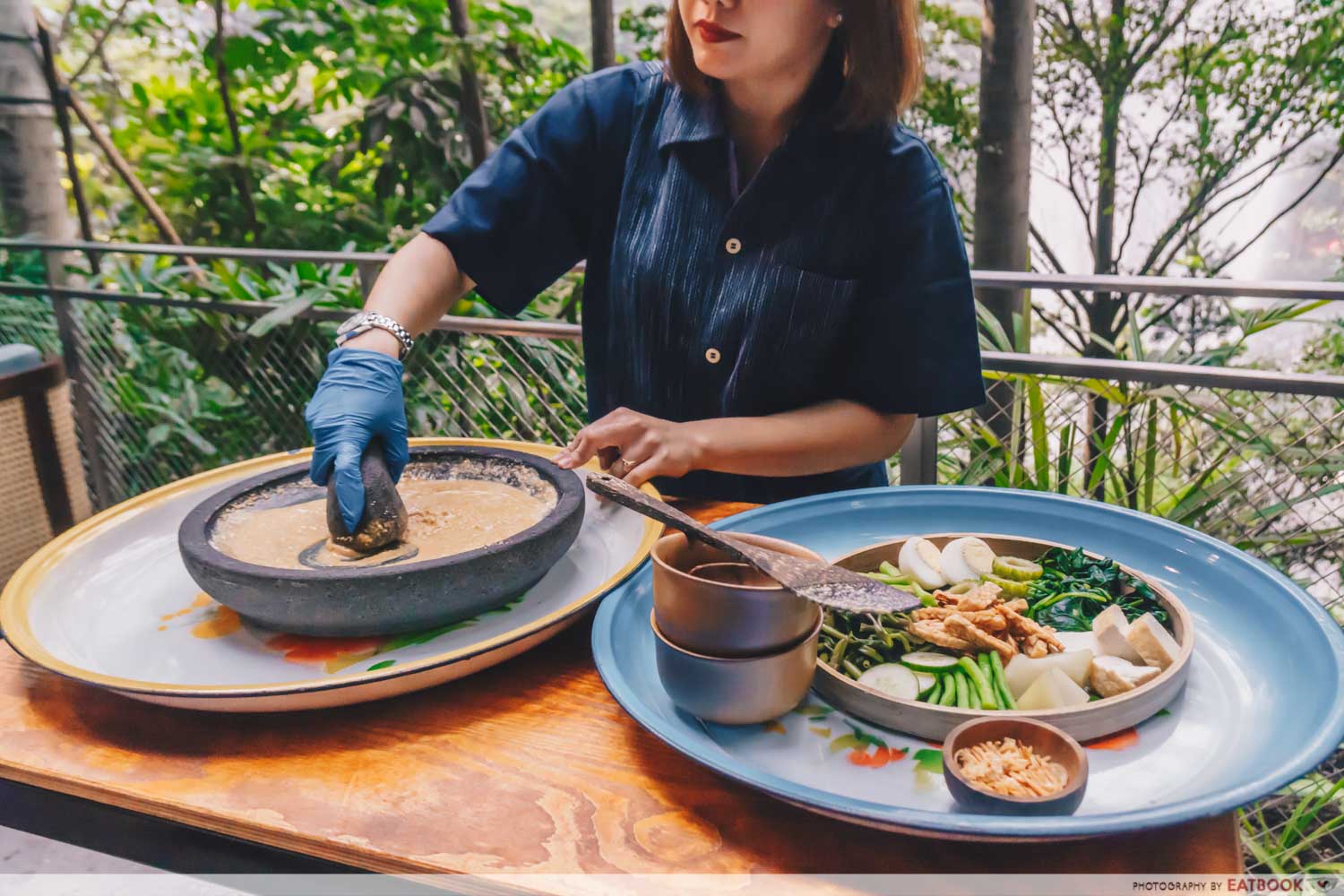 Hands down, Sama Sama was one of the best dining experiences I've had this year so far. Save for the Siomay Bandung, every dish we tried knocked it out of the park. You can see that a lot of attention to detail went into preparing these dishes, whether it's sourcing the plates from Bali to replicating the flavours of the different Indonesian regions to a T.
It's a place I can see myself making multiple visits to, even when Jewel Changi Airport loses its allure.
Check out our list of halal food places in Jewel Changi Airport. If you're looking for Indonesian food that's more affordable, check out The Rice Table's Dutch-Indonesian buffet at Orchard:
The Rice Table Review: 14-Course Indonesian Lunch Buffet At $18.95 Nett At Orchard
Address: 78 Airport Boulevard, #03-225/226, Jewel Changi Airport, Singapore 819666
Opening hours: Daily 10am to 10pm
Sama Sama has applied for their halal certification.
Photos taken by Rae Fung.
This was a media tasting at Sama Sama.
Summary
Pros
– Food is extremely flavourful
– Beautiful ambience
– Excellent plating
Cons
– Expensive
Recommended dishes: Ayam Bakar Taliwang ($29++), Sate Padang ($21++), Gado Gado ($15++)
Opening hours: Daily 10am to 10pm
Address: 78 Airport Boulevard, #03-225/226, Jewel Changi Airport, Singapore 819666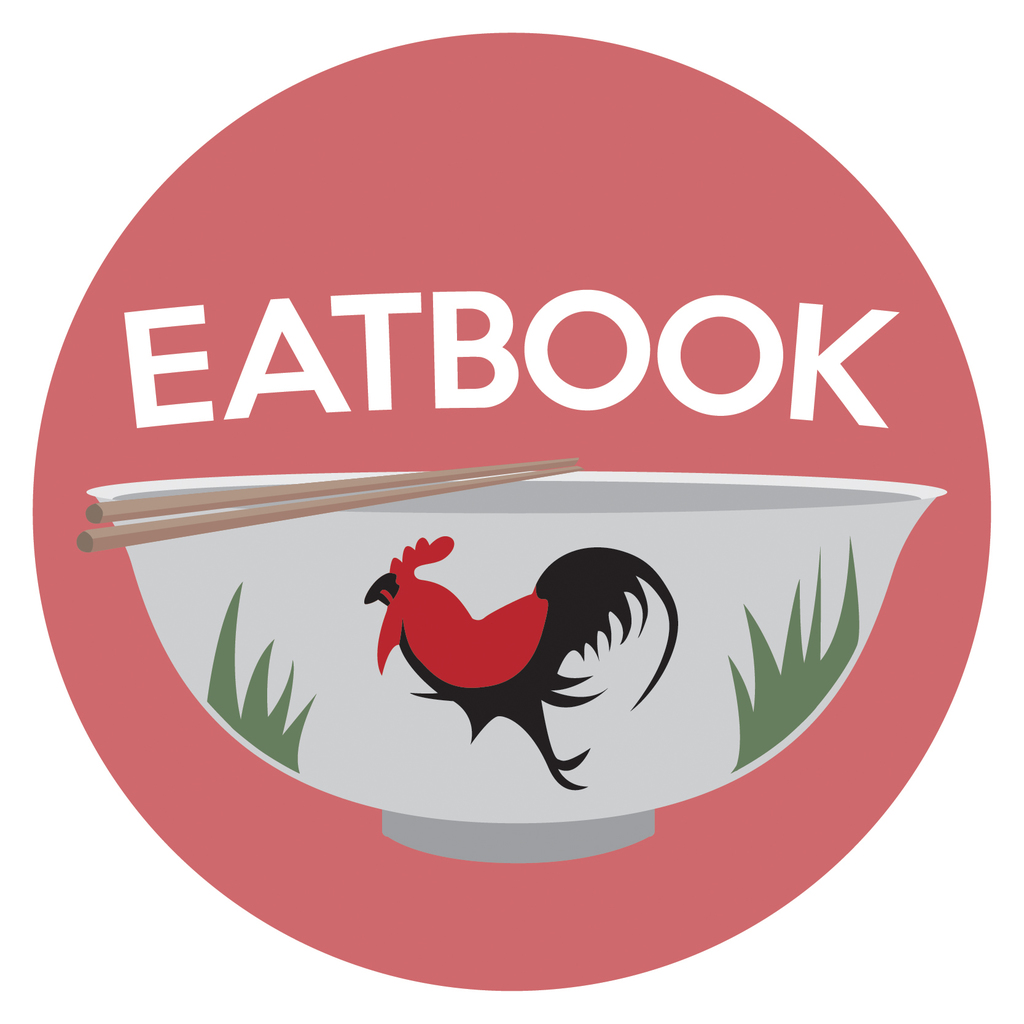 Drop us your email so you won't miss the latest news.