Sauce It at Pasir Ris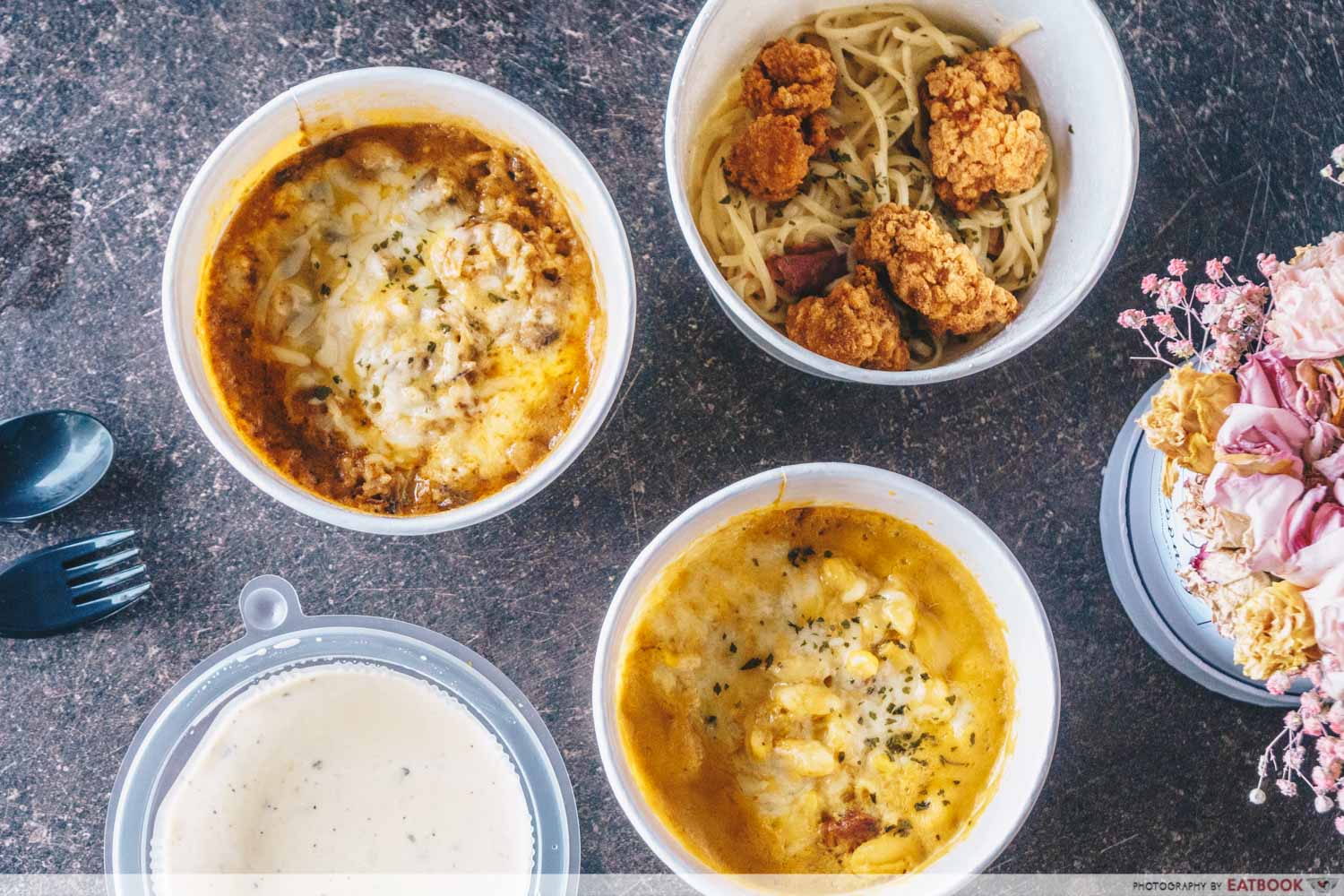 The best thing about DIY bowls is the wealth of customisation options they have. Case in point: you can pair your pasta with escargot AND truffle oil at Tipo, or stack up as many toppings as you want at SimpleBurger Inc. Joining this list is Sauce It. Located at White Sands, this humble kiosk dishes out bowls that can be filled with the likes of mac & cheese, chicken katsu, and scallops. This arsenal of unique fillings makes for exciting combinations you can't really find elsewhere. 
Tipo Pasta Bar Review: New Halal Pasta With Premium Toppings Of Escargot And Caviar
Food at Sauce It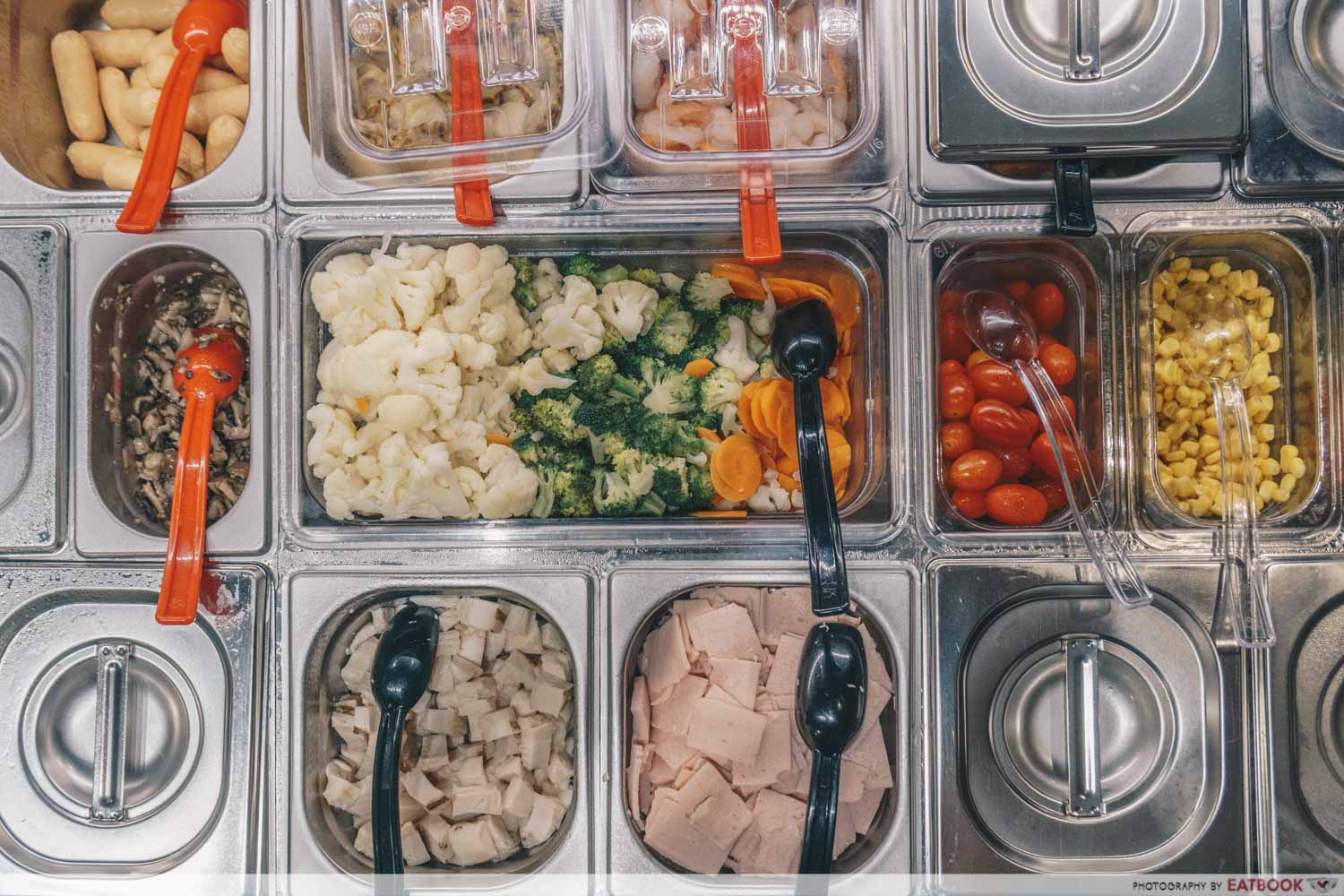 Ordering food here is a simple affair. First, choose your main which includes linguine, mac & cheese, and baked rice. Next, fill 'er up with an assortment of ingredients such as scallops, chicken, and even smoked duck. Finally, top your creation with tantalising sauces—we're talking cheddar cheese, tom yum, and alfredo!
We took the easy way out and asked the owner, Ben, to recommend us a few sure-fire combos.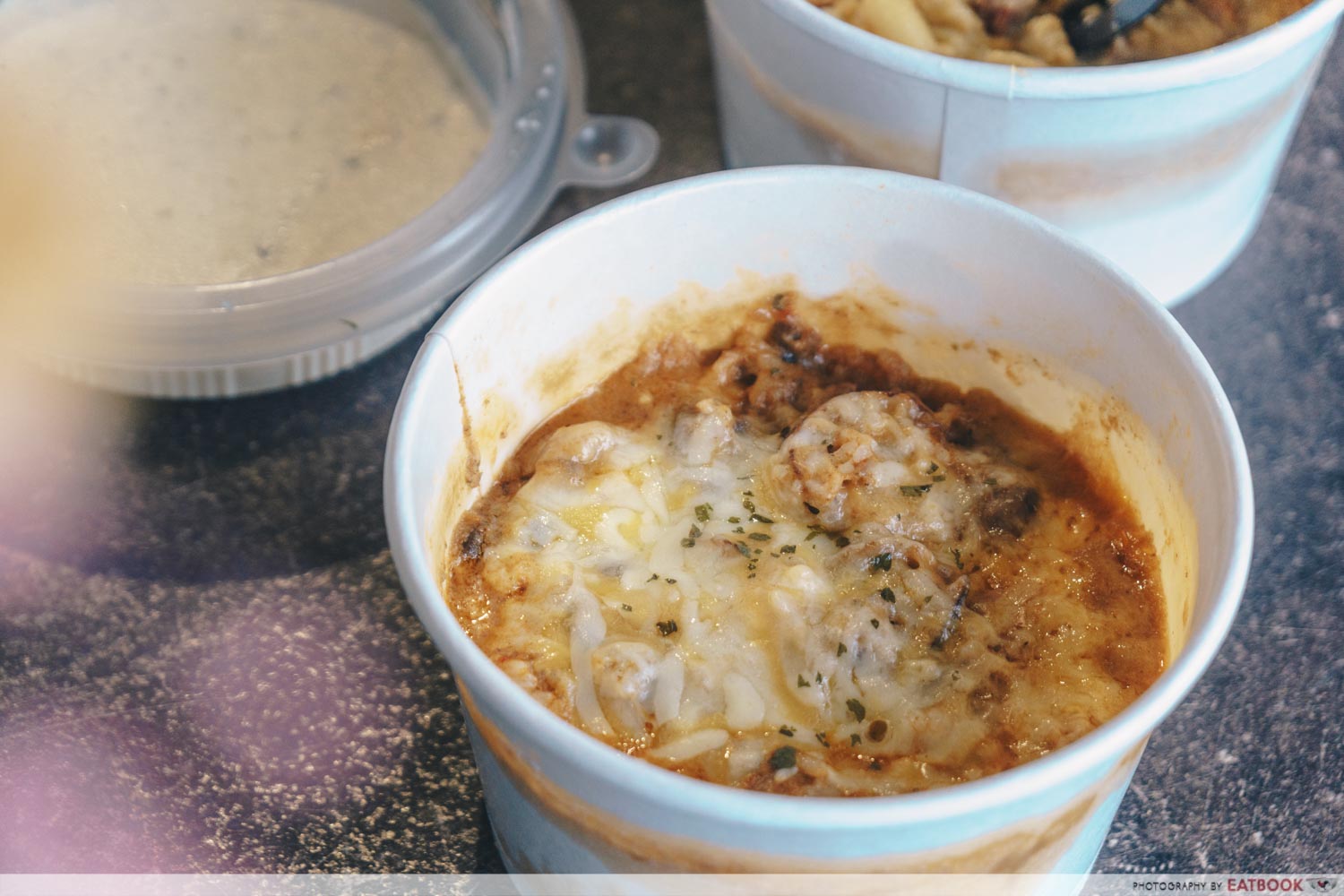 First up was our baked rice (from $4) which was topped with scallops (additional $2), mixed mushrooms ($2), and tom yum sauce (additional $1). Personally, I loved this combo a lot because the sauce was on a whole 'nother level.
It had a pronounced spiciness with bursts of sourness—the mark of good tom yum. The melted cheese added on to the milky undertones of the dish, making it all the more creamy and comforting.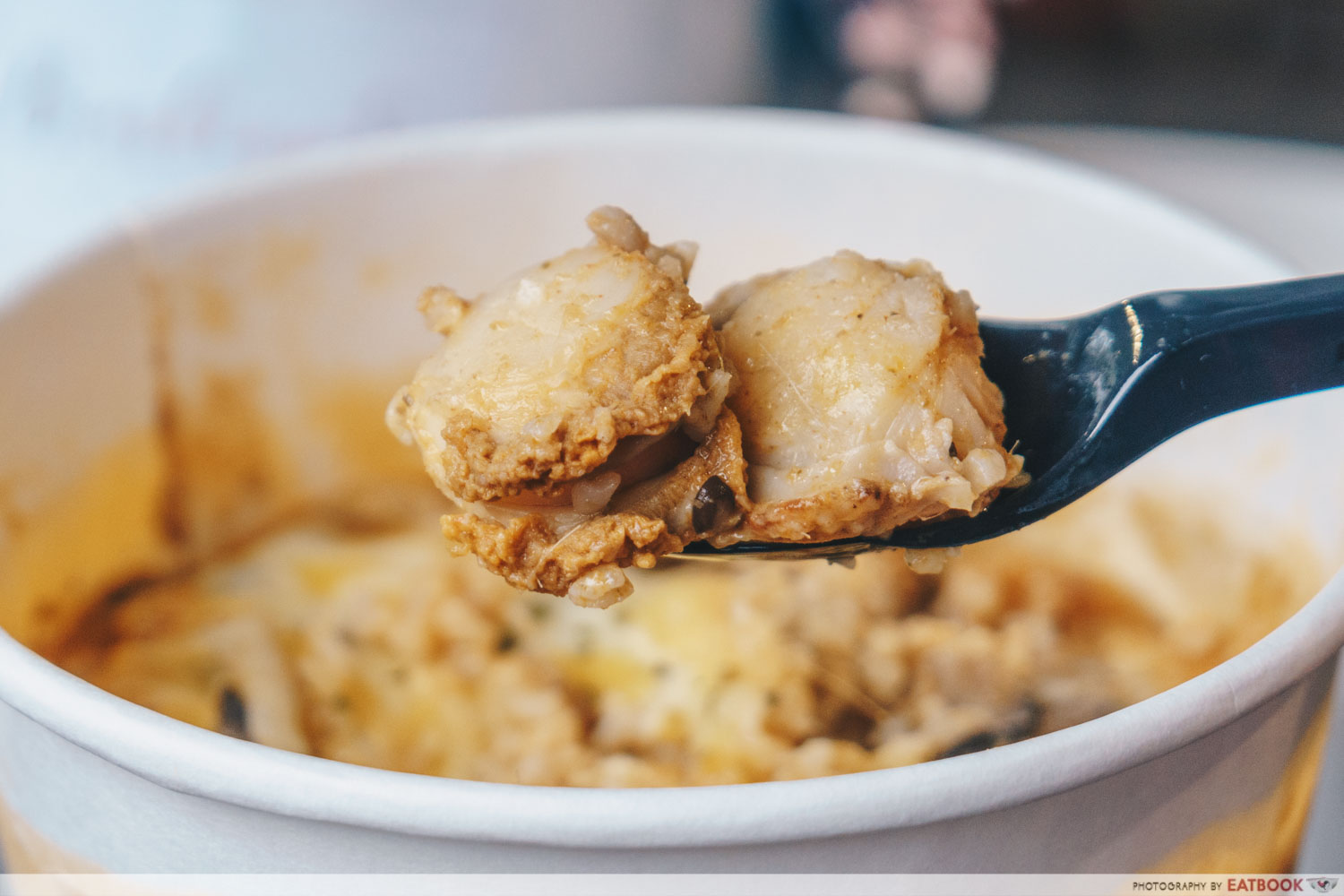 Despite their cheap price, the scallops were pretty good. Of course, you can't expect sashimi-grade, ultra plump hotate. That being said, the morsels we got were juicy enough with a hint of brininess.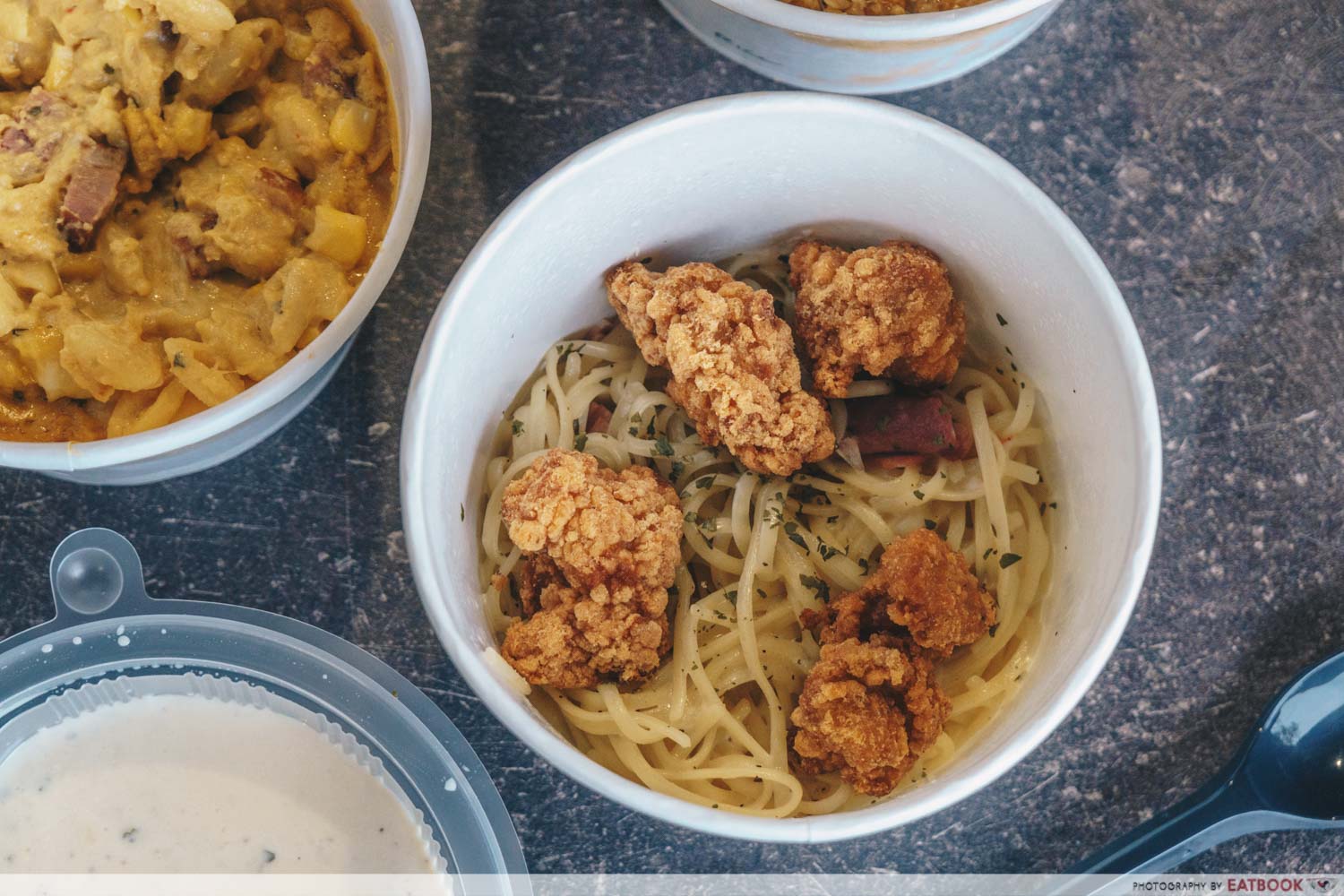 Next up was the spaghetti (from $4) which gave us a much-needed protein fix thanks to an assortment of meats including turkey bacon (additional $2), snowy crab stick (additional $1), and crispy chicken (additional $3). The alfredo sauce, which comes at an extra $1, is packed separately from the pasta, so you won't have to worry about soggy pasta.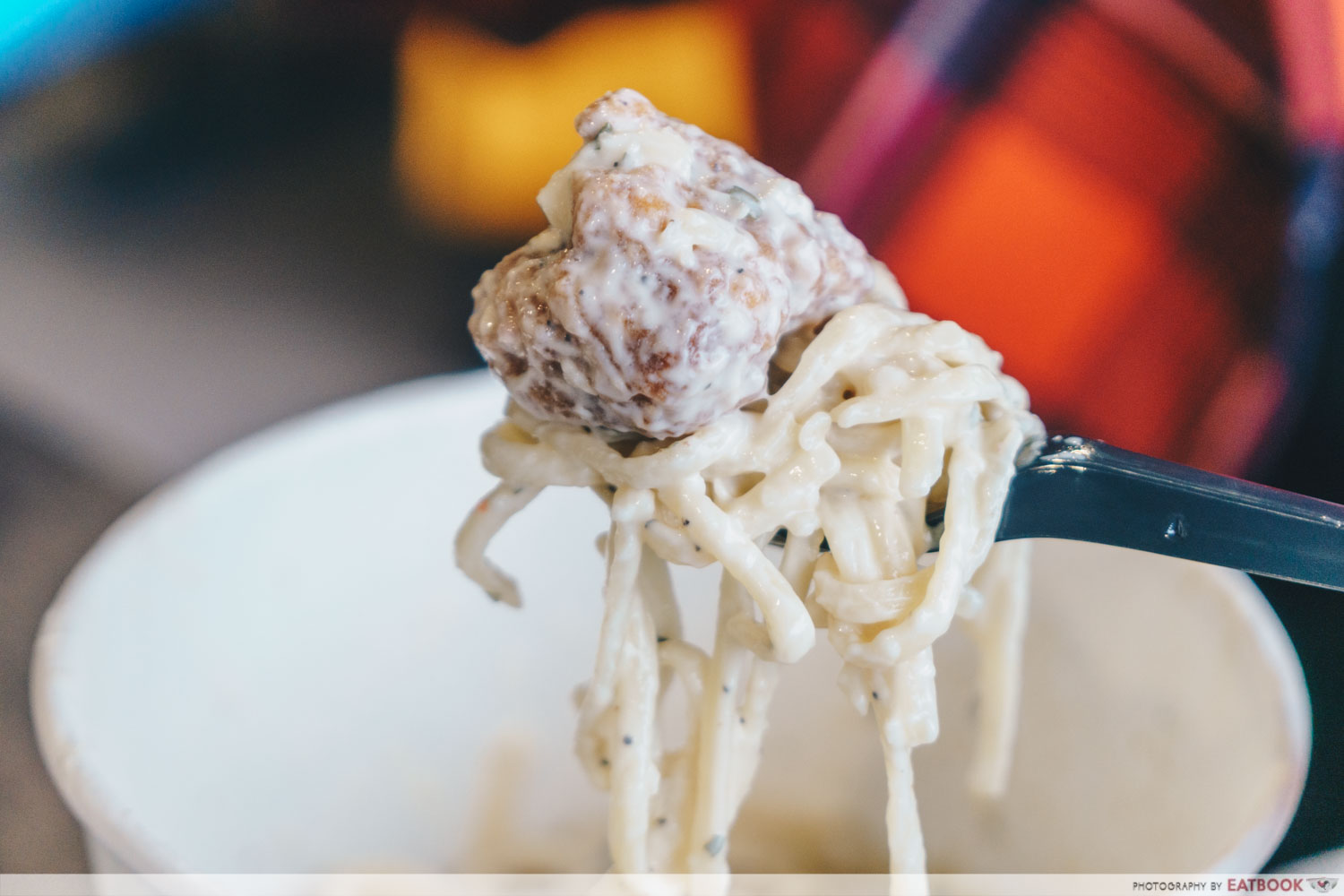 Unfortunately, the pasta was a lil' dry side despite the short walk from White Sands Shopping Mall to Pasir Ris Central Hawker Centre where we took these pictures at. The alfredo sauce did help to provide some much-appreciated creaminess. However, their main contribution was the garlicky kick which meshed wonderfully with their crispy yet juicy chicken.
10 Pasir Ris Central Hawker Centre Food To Try Including Bingsu, King Prawn Udon And Army Stew
Ambience at Sauce It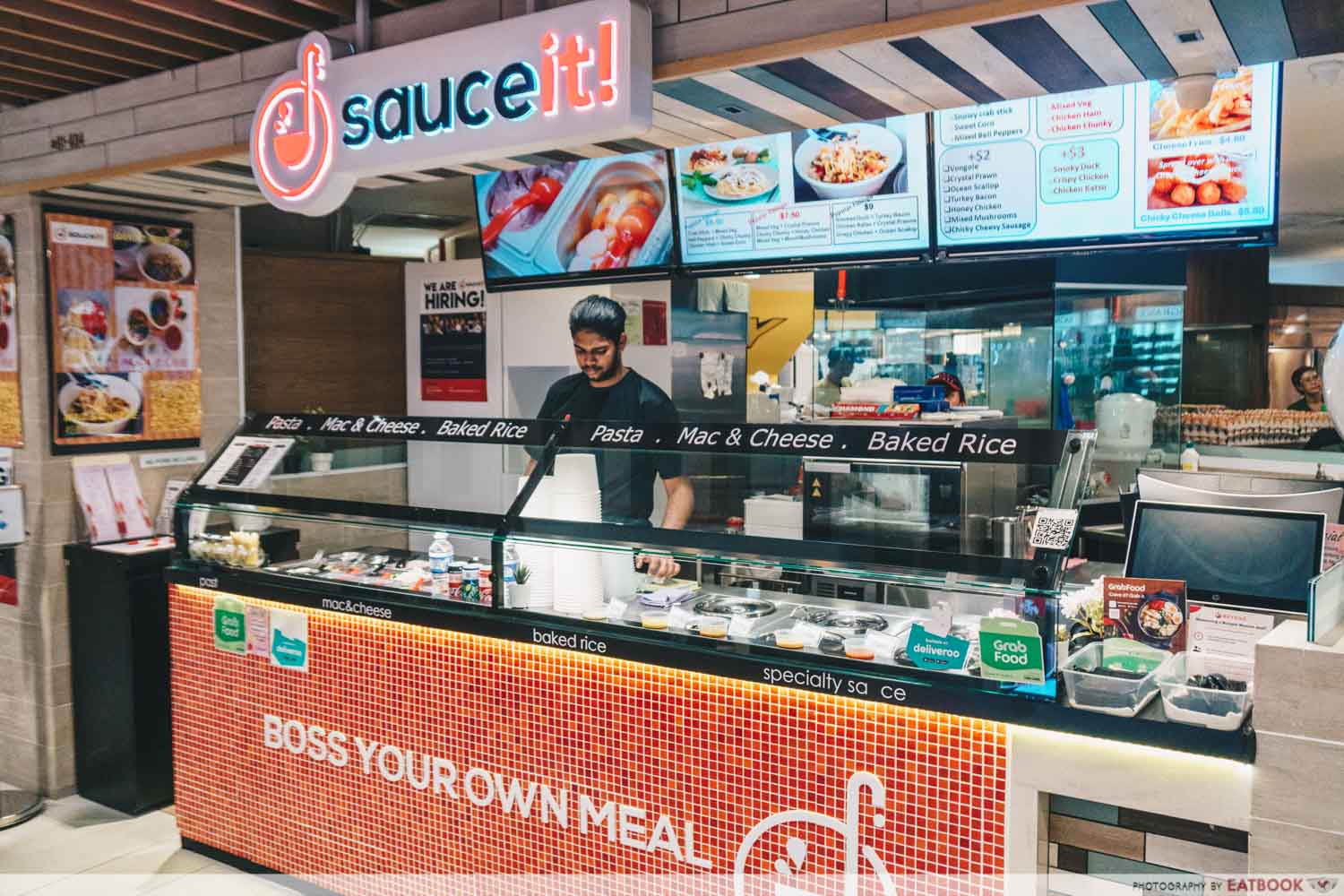 Wedged in a sea of kiosks at White Sands' Basement 1, Sauce It can be tricky to get to. Once you find it, you'll realise it's easy to order thanks to their huge display and friendly staff. However, given the lack of seats in the area, you might not be able to enjoy these bowls at their freshest if you bring them home.
As such, we recommend eating them ASAP at the nearby hawker centre.
The verdict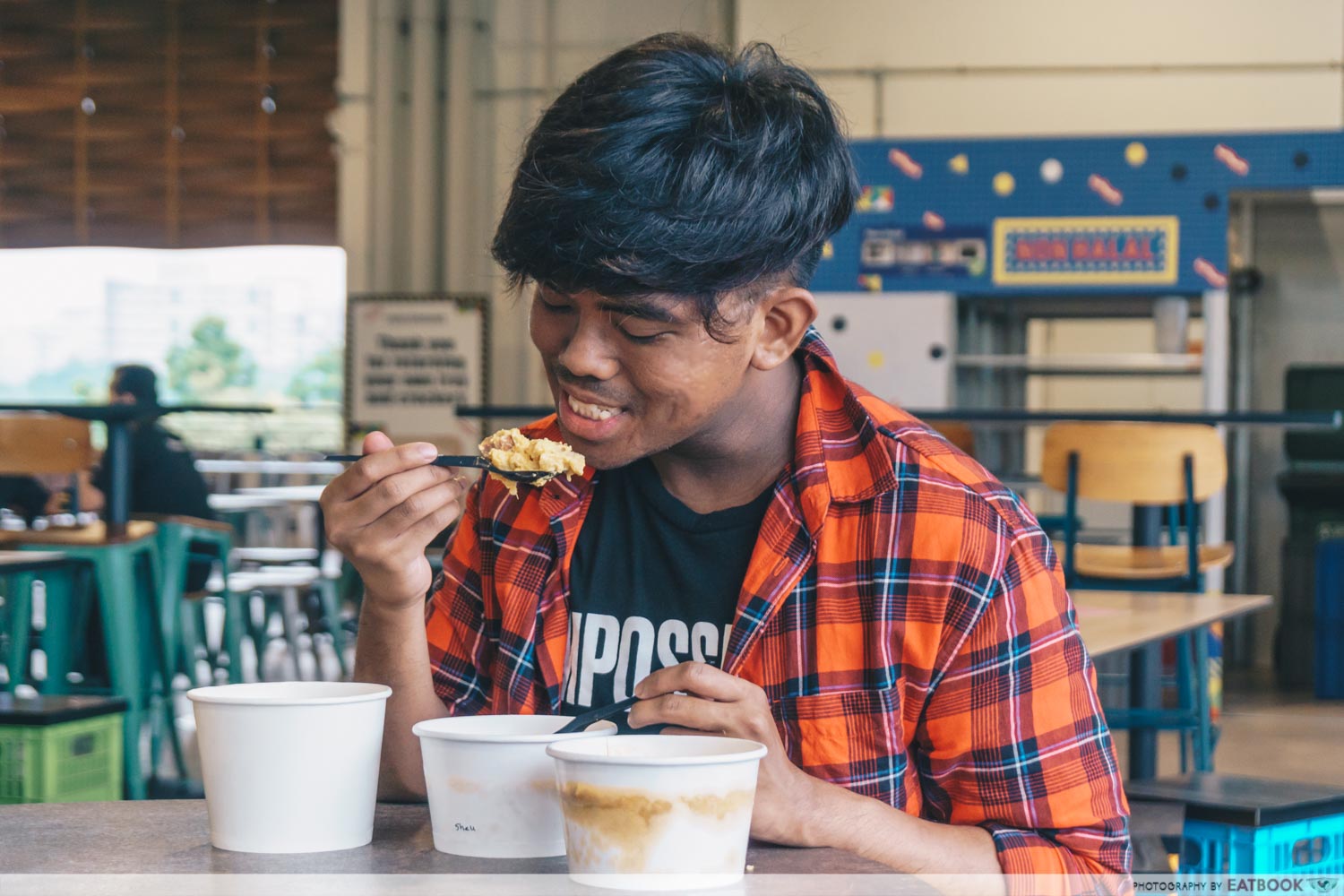 If you're in Pasir Ris looking for a filling and tasty meal pronto, I highly recommend Sauce It. They're extremely generous with their toppings—most of which are pretty tasty.
For those living anywhere else, you can totally skip the place. The flavours aren't consistent across the board to warrant the commute. Plus, there's the issue of the bowls losing their freshness on the way back home.
Address: 1 Pasir Ris Drive 3, #B1-K04, White Sands Shopping Centre, Singapore 518457
Opening hours: Daily 10:30am to 10pm
Website
Sauce It is a halal-certified eatery.
Photos taken by Crystal Tan.
This was a media tasting at Sauce It.
Sauce It
Summary
Pros
– Extremely filling
– Generous portions
Cons
– Inconvenient location
– Taste isn't consistent
Recommended dishes: Baked rice + Scallops + Mixed Mushrooms + Tom Yum Sauce ($9)
Opening hours: Daily 10am to 9:30pm
Address: 1 Pasir Ris Drive 3, #B1-K04, White Sands Shopping Centre, Singapore 518457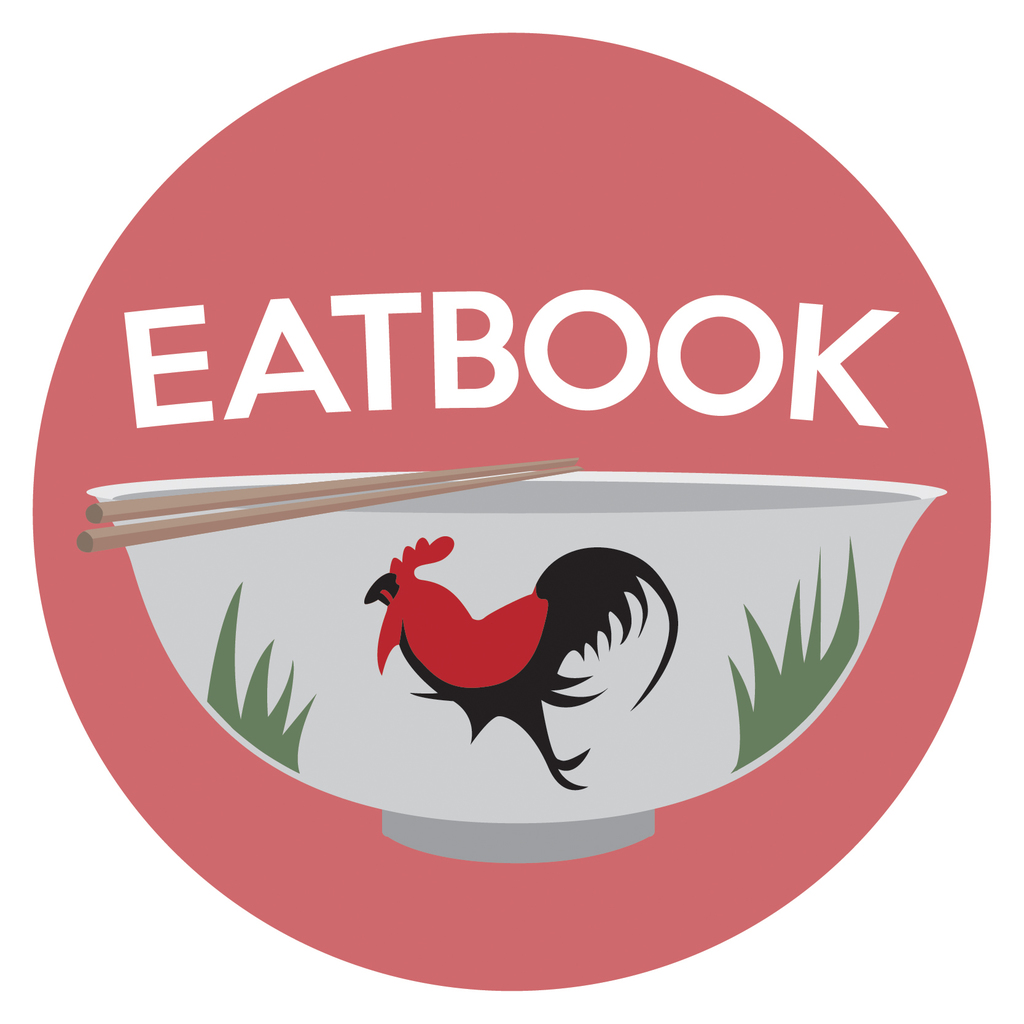 Drop us your email so you won't miss the latest news.