---
Best soup kambing in Singapore
---
Soup kambing is one of those dishes that has been around forever, but its popularity has been on the wane in recent times, especially among the younger generation. For those unaware, the dish is a Muslim Indian mutton soup that is stewed in rich spices and served with bread. While savouring the hearty soup, you dip the bread into the greenish-yellow broth to enjoy all its rich flavours.
If the sound of mutton doesn't scare you off—its gamey taste is understandably divisive—then keep reading, for we will introduce you to five of the best soup kambing stalls in Singapore. After trying some of these, you'll be wondering why the dish isn't more prevalent these days!
---
1. Soup Kambing Haji M. Abdul Razak
---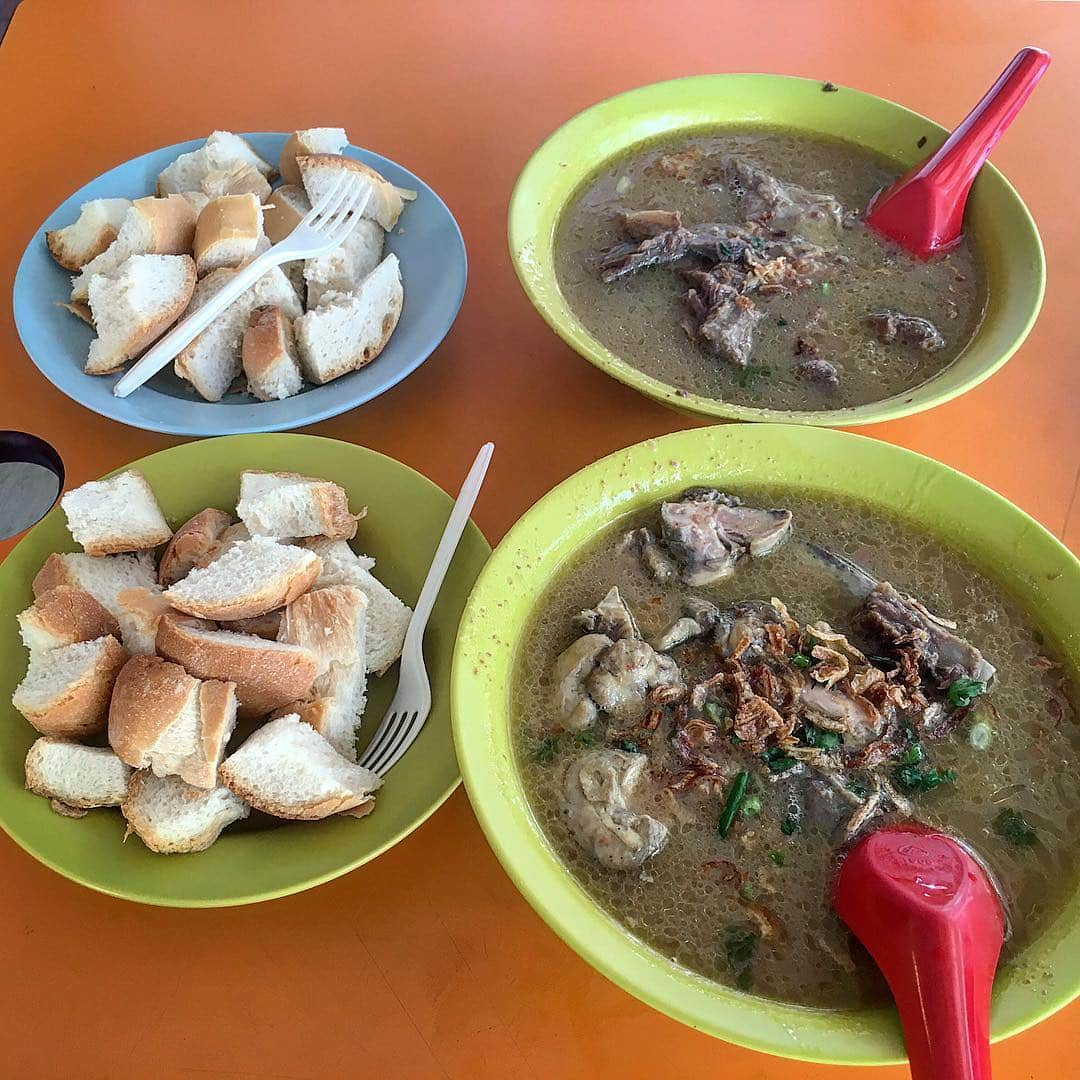 Image credit: @lyricalmomentsphotos
Probably the most famous entry on this list, Soup Kambing Haji M. Abdul Razak has been making remarkable soup kambing since its inception in 1955. Just ask any loyal fan of theirs, who will tell you that the food here has remained consistent over the years, and is worth returning for whenever the soul craves the warmth of mutton soup.
You can choose from a variety of mutton parts to have with your soup. The Sup Isi Meat Soup (from $6.50), which uses cubes of mutton, is the most basic option, while Sup Campur Mixed Soup (from $10), featuring parts such as ribs, tongues, and even brains, is by far the most complex. Regardless of which dish you order, the soup is said to be highly flavourful, with the gamey taste of mutton shining through.
Address: 17 Upper Boon Keng Road, #01-03, Upper Boon Keng Market & Food Centre, Singapore 380017
Opening hours: Wed-Mon 11am to 11:30pm
Soup Kambing Haji M. Abdul Razak is a halal-certified eatery.
---
2. MA Deen Biasa
---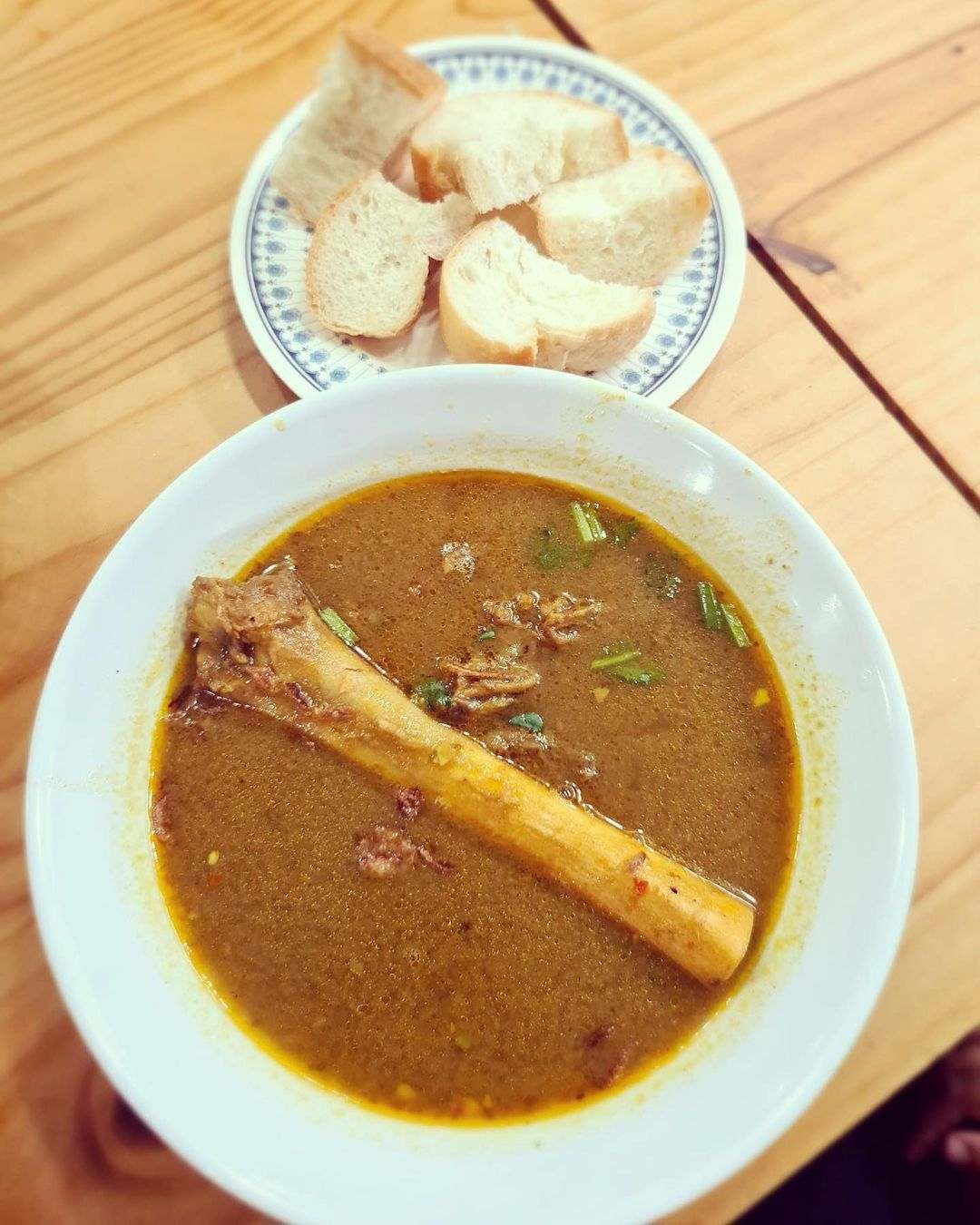 Image credit: @yummytummywithme
Though they consider themselves the 'the king of sup tulang', MA Deen Biasa also serves excellent Soup Kambing ($7). Here, the mutton broth is said to be delightfully thick and well-spiced, and the mutton is tender and tasty. Remember to dunk your bread into the soup for maximum enjoyment.
While you're there, try the dish that's their claim to fame: Sup Tulang (from $10). This reddish mutton soup is similar to soup kambing, but uses mutton bone marrow instead of the usual chunks of meat.
Address: 95/97 Jalan Sultan, Singapore 198998
Opening hours: 24h daily
MA Deen Biasa is a halal-certified eatery.
---
3. Iqbal Soup Kambing
---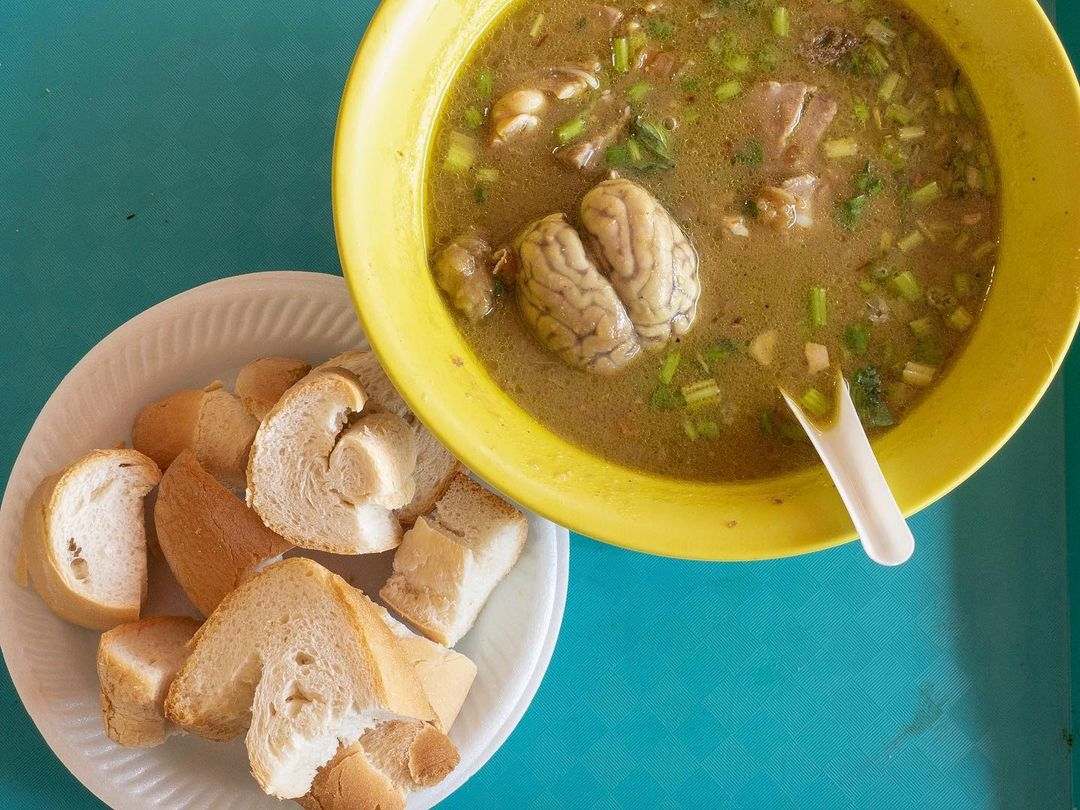 Image credit: @poppycock
At Iqbal Soup Kambing, mutton soup is made as thick and rich as it gets. Start by choosing your preferred mutton parts, whether it be the basic mutton meat of Sup Isi (from $6), the succulent ribs of Sup Rusuk (from $6), or all that and more with the mixed Sup Campur (from $10). Then, enjoy the tender meat with the addictive mutton broth that will warm you up in no time.
If you would like something heartier, you can also order mee goreng. Soup Kambing with Mee (from $6) gets you some delicious stir-fried noodles to go with your mutton soup.
Address: 1 Geylang Serai, #02-128, Geylang Serai Market and Food Centre, Singapore 402001
Opening hours: Daily 9am to 9pm
Iqbal Soup Kambing is a halal-certified eatery.
---
4. A Rashid Khan
---
Image credit: @simon_likes_eating
The soup kambing at A Rashid Khan has a lighter taste than the other picks on this list, but that doesn't make it any less tantalising. Order anything from their Mutton Soup (from $5) and Mutton Leg Soup (from $6) to experience a well-balanced broth that is highly aromatic and hearty.
The stall is also known for its unusually orange Mee Siam (from $3). Appearance aside, the dish is said to be flavourful, and one of the better renditions of Indian-style mee siam.
Address: 503 West Coast Drive, Ayer Rajah Food Centre, Singapore 120503
Opening hours: Tue-Sun, 8am to 11pm
A Rashid Khan is a halal-certified eatery.
---
5. Bahrakath Mutton Soup King
---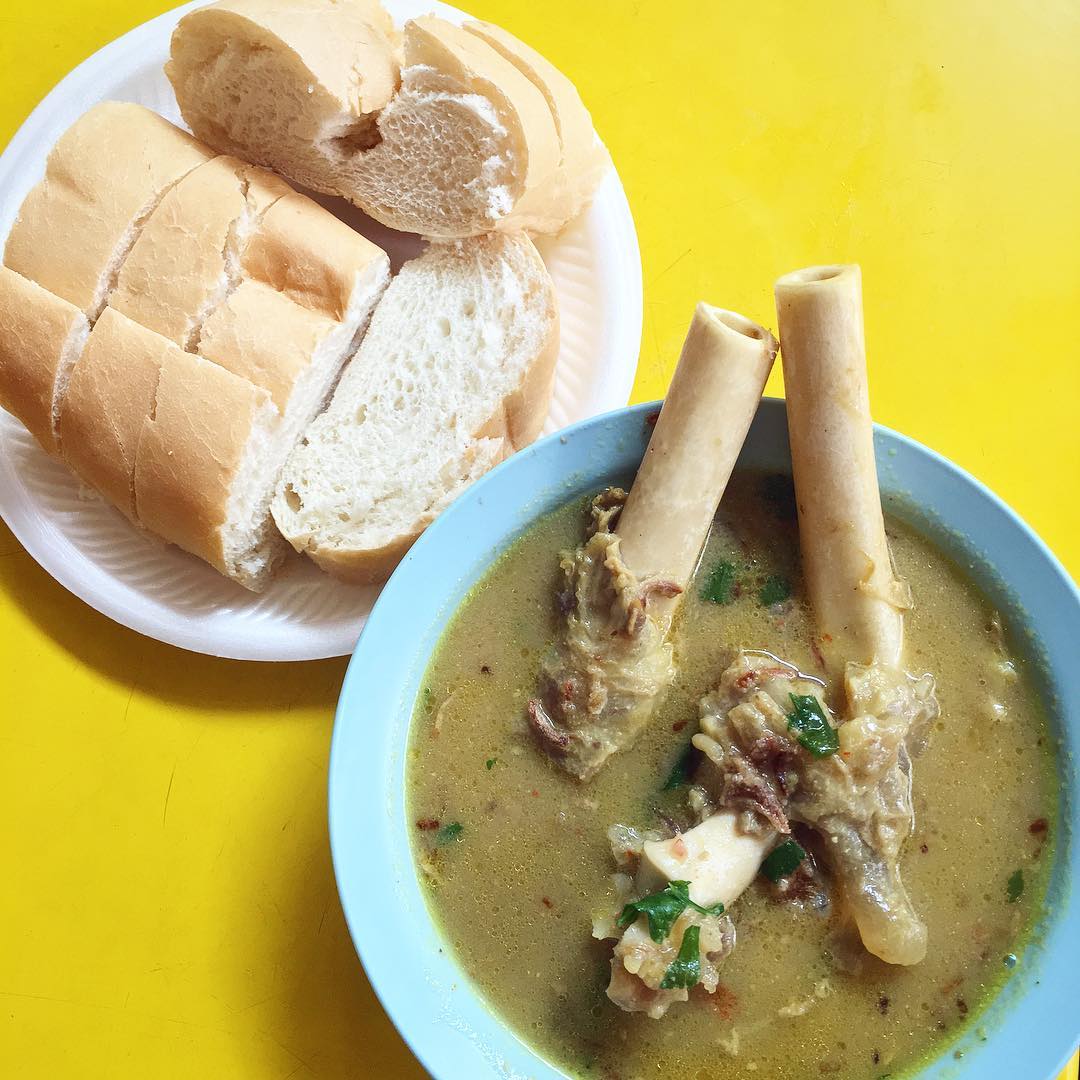 Image credit: @calvin_oky
Calling yourself the king of anything is a daring move, but as regular patrons of Bahrakath Mutton Soup will attest to, the soup kambing here tastes absolutely regal. Their Mutton Leg (from $6) is a must-try, as the meat is succulent and has a rich gaminess, while the dense mutton soup ties it all together.
Bahrakath Mutton Soup King opens till 3am, so head on down if mutton soup for supper sounds like a great idea to you.
Address: 2 Adam Road, #01-10, Adam Road Food Centre, Singapore 289877
Opening hours: Daily 1pm to 3am
Bahrakath Mutton Soup is a halal-certified eatery.
---
Where to eat soup kambing in Singapore
---
Enjoy the unique and underappreciated soup kambing at the stalls on this list. For more halal food worth checking out, have a look at our nasi padang guide or cheap halal food guide.
10 Best Nasi Padang In Singapore, Including Michelin-Approved And Late-Night Supper Stalls