Start your morning right with breakfast at Starter Lab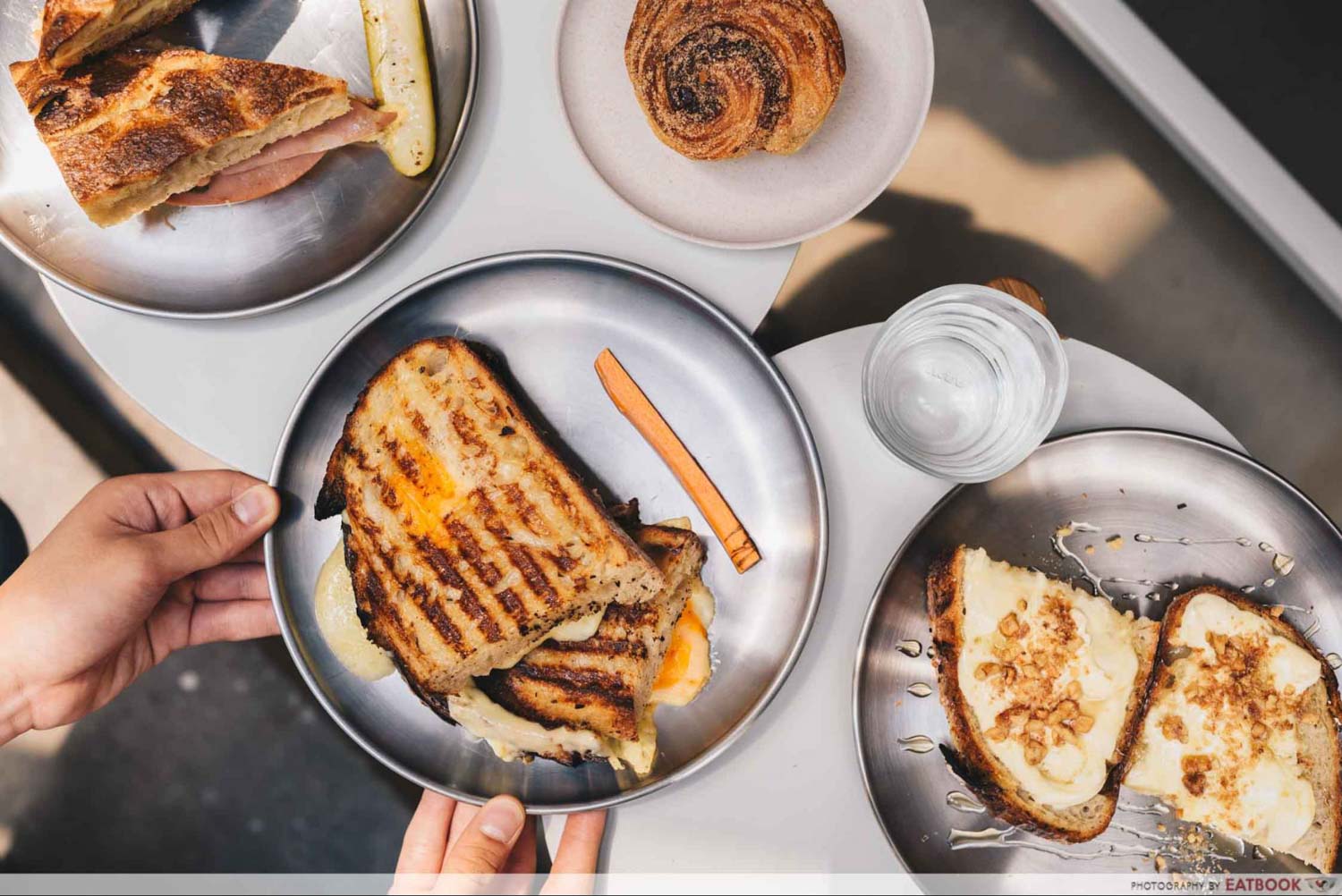 Artisanal bakeries churning out quality bakes in small batches are no longer a novelty in Singapore. Gone are the days of rock hard sourdough—carefully fermented, airy loaves aren't difficult to find these days. That's why when Starter Lab arrived on our shores from Bali in a cloud of excitement, we knew we had to see what all the hype was about.
The small bakery is a sensation on the Indonesian island, supplying some of the city's most illustrious restaurants with bread. This includes Locavore, Indonesia's only representative on Asia's 50 Best Restaurants list. They aren't just fine dining darlings either; tourists are known to fill their suitcases up with loaves and fly 'em back home.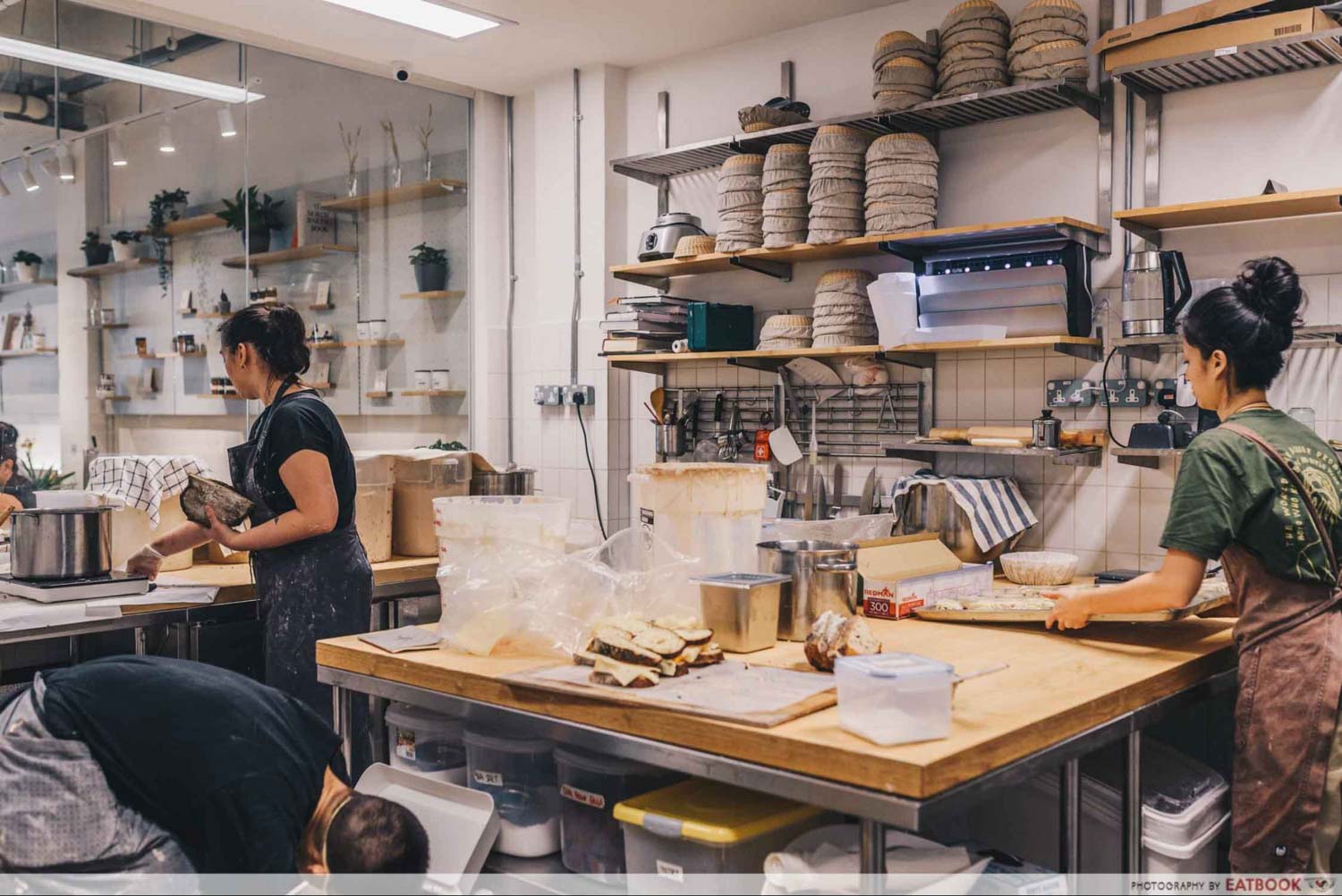 The people behind the wildly successful Bali operation are baker Emerson Manibo and Min Siah, who handles the business. Emerson boasts an impressive resume, featuring stints at three Michelin-starred Per Se and the renowned Californian bakery Tartine. It's his experience at Tartine of bringing modern techniques to old-school food that influenced the ethos of Starter Lab Bali.
That said, Emerson is only a consultant for this new venture, and will soon be heading back to Bali. 
He's handed over the reins of the Singapore outpost to Min and new head baker Shannon. The entire Singapore team has been trained by Emerson in Bali before coming over, so don't expect a drop in quality here.
Food at Starter Lab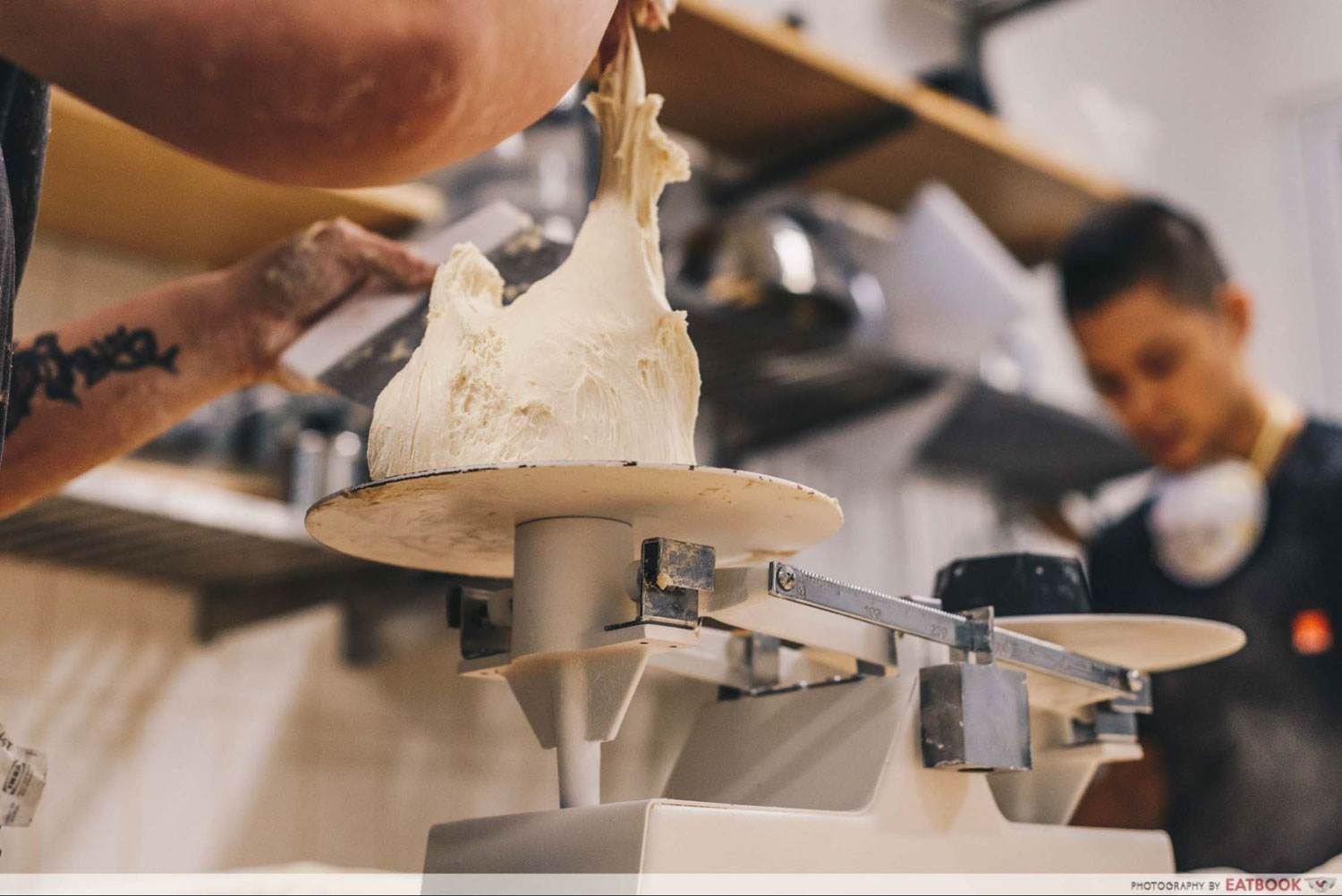 It's not everyday people check in a suitcase worth of bread at the airport, so we asked Min what's Starter Lab secret. 
Key to their process is baking in small batches and taking their time. Each loaf ferments leisurely from 24 to 36 hours, depending on the type of bread, resulting in plenty of flavour development and airiness.
Equally important is the crew's sheer expertise. Not everyone can turn their eponymous three-year-old starter from Bali into baked ambrosia. All that coaching from Emerson means each baker is able to "listen to the dough" and know when it's ready for baking.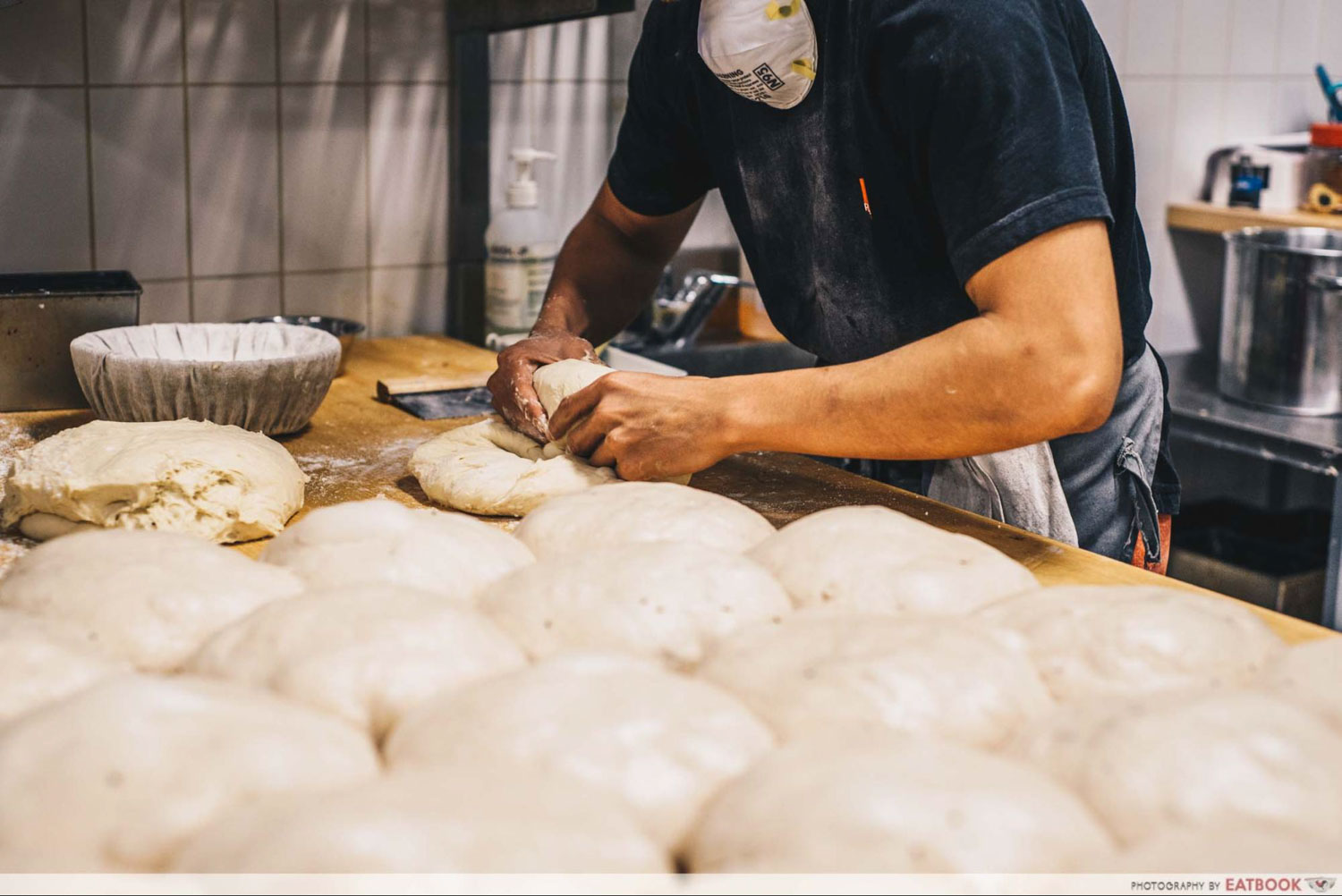 With such high-quality bread, it makes sense to let their signature sourdough shine. As a result, Min's mandate for the cafe's menu is simple dishes with a few ingredients that let the sourdough take centre stage. Those ingredients are top quality too, either house-made or sourced from artisanal regional suppliers whose products are displayed on the wall.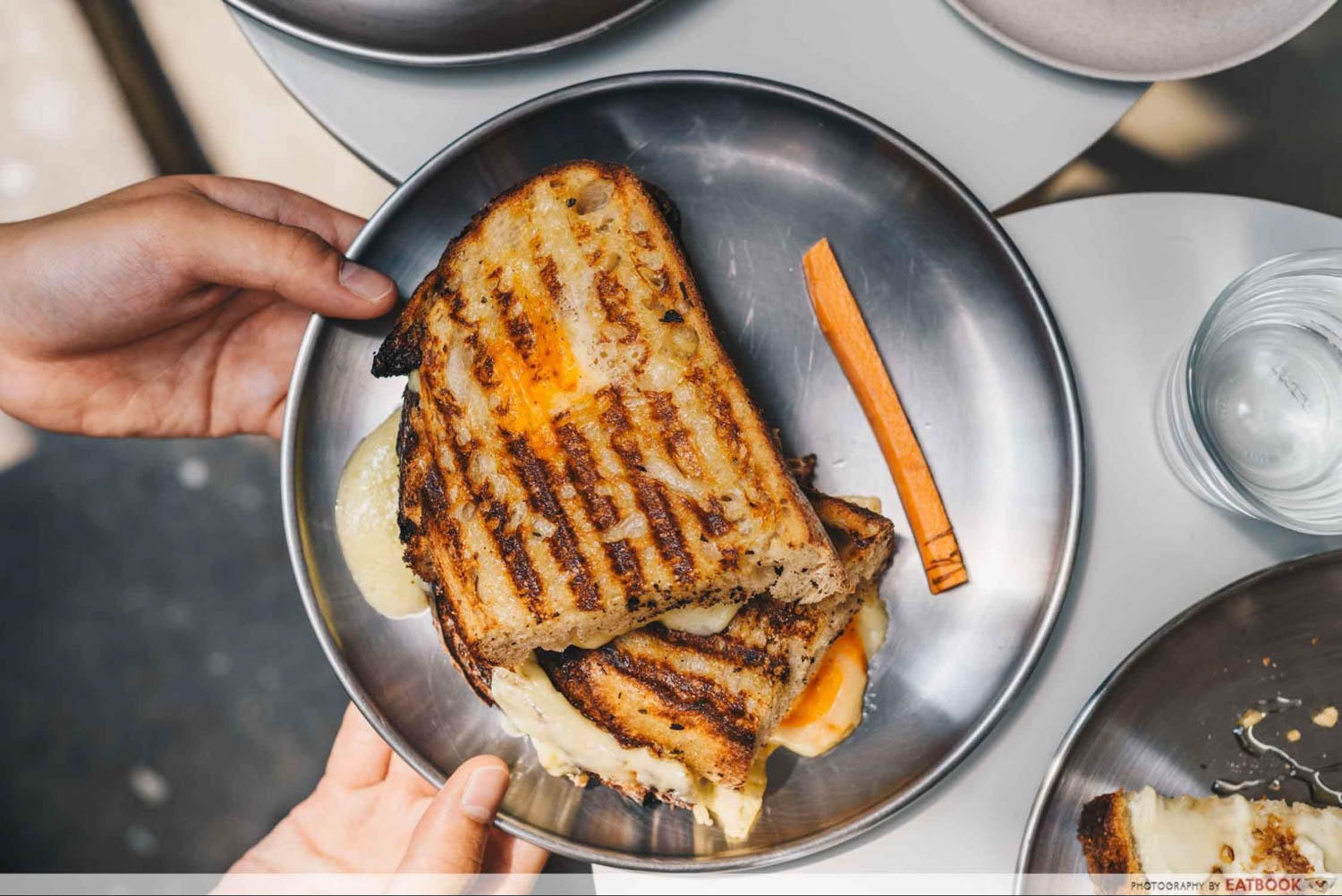 Scored by beautiful grill marks, the Starter Lab 3 Cheese ($19) sandwich was an absolute stunner. An orange-and-white patchwork of cheese oozed out of two slices of rosemary sourdough, bleeding enticingly onto our plate. This is flanked by a solitary stick of pickled carrot.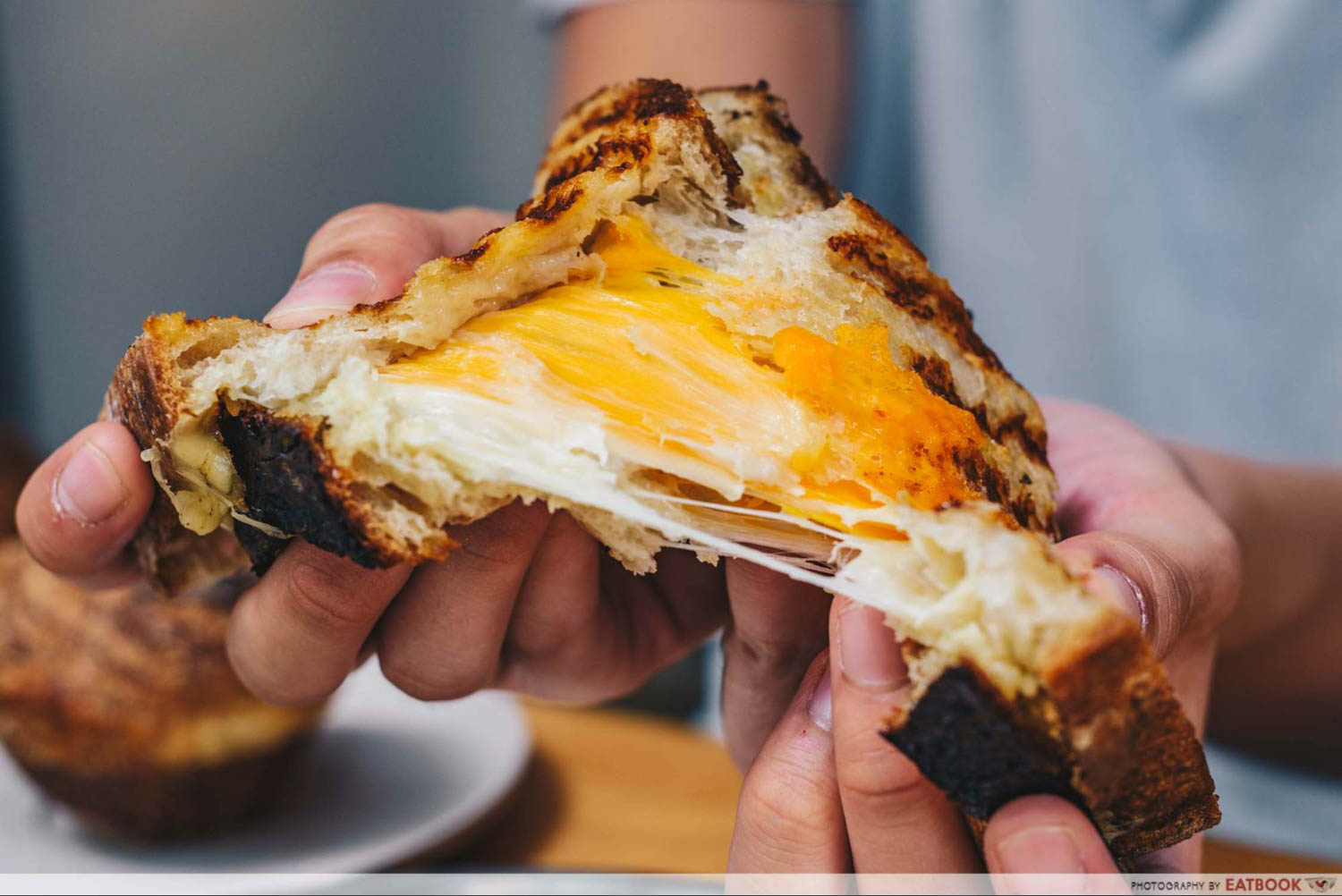 That blend of mimolette, cantal, and emmental cheese resulted in a gorgeous, IG-worthy cheese pull as we tore into our sandwich. 
Despite the copious amounts of cheese, our dish was still remarkably balanced, and not overpowered by cheesy saltiness or richness.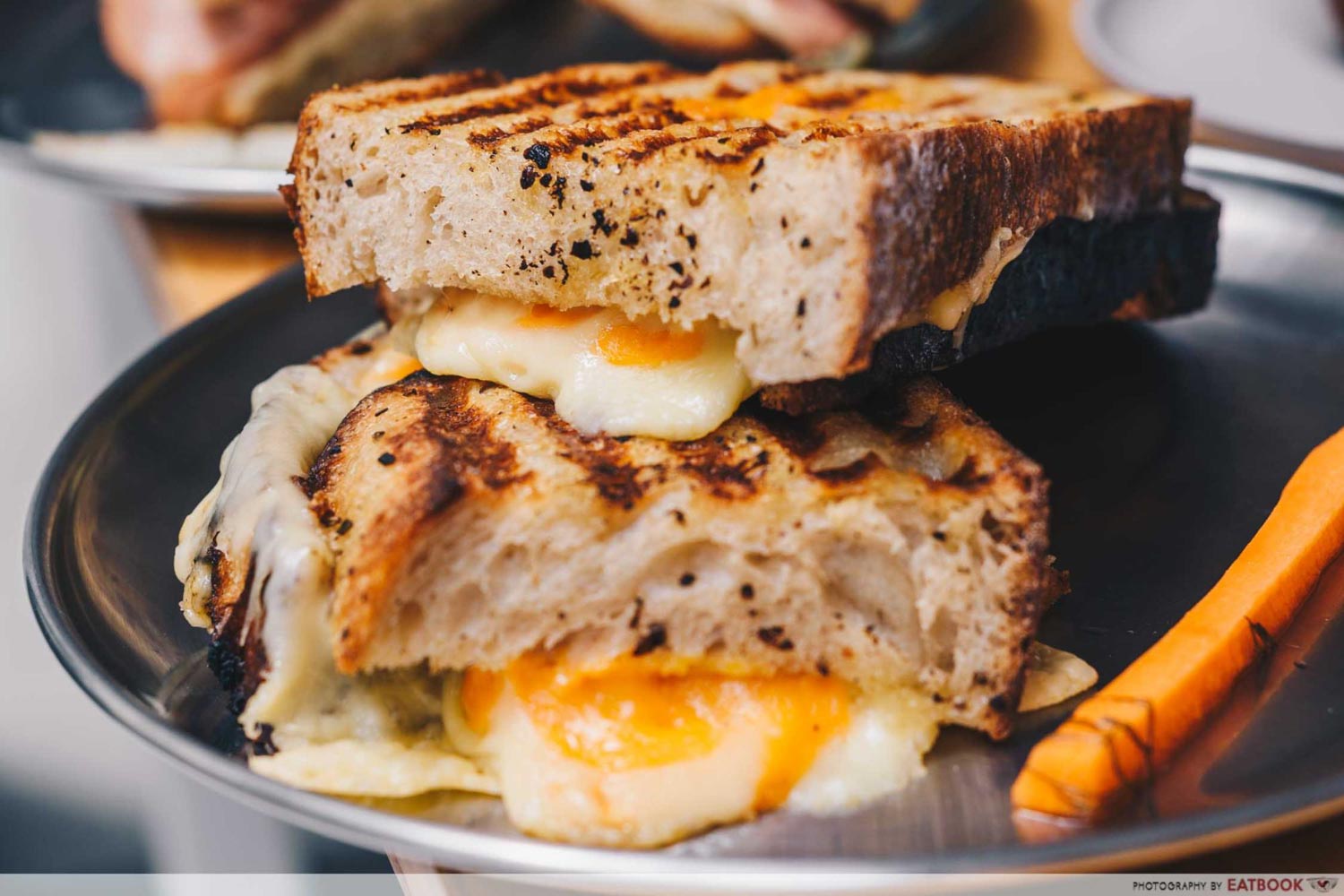 Aesthetically pleasing cheese pulls and grill marks are nice bonuses, but what we really wanted was wonderful sourdough—and that's exactly what we received. 
The crispy, grilled outer layer gave way to an airy, slightly chewy crumb that proved a great vehicle for the stretchy cheese. Even though we left the sandwich out for a while, the bread retained its fantastic texture, never becoming soggy.
On the flavour front, the sourdough was exceptionally savoury with a strong tang, perhaps indicating an extra-long ferment. However, it did lack the rosemary accents advertised on the menu, which could have added an extra dimension of herbaceous flavour.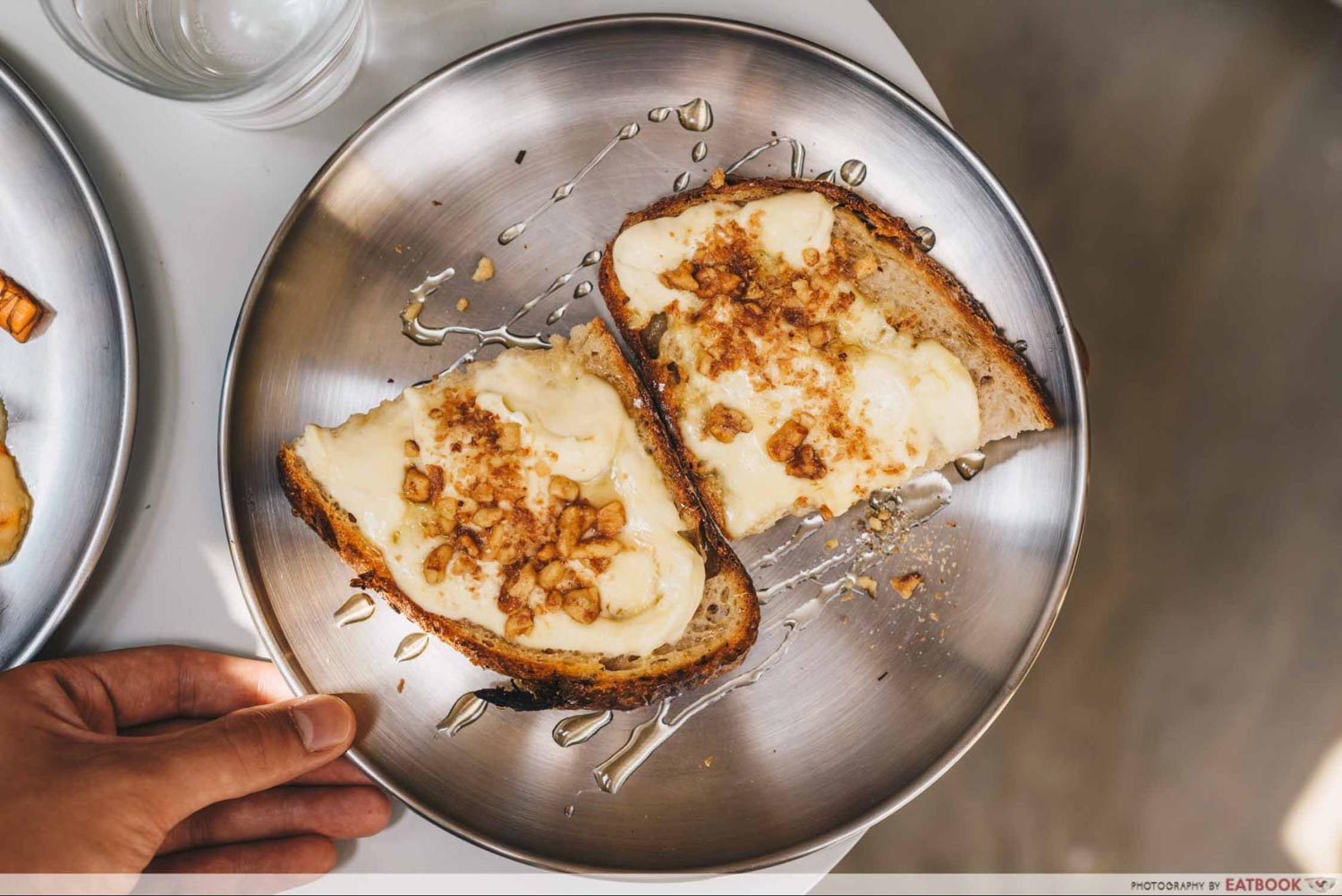 We also nibbled on their selection of posh toasts with the Honeyed Mascarpone ($14). House-made mascarpone is slathered onto two half-slices of seeded sourdough, before being topped with a drizzle of honey, a pinch of black sea salt, and a shower of crushed walnuts and bee pollen.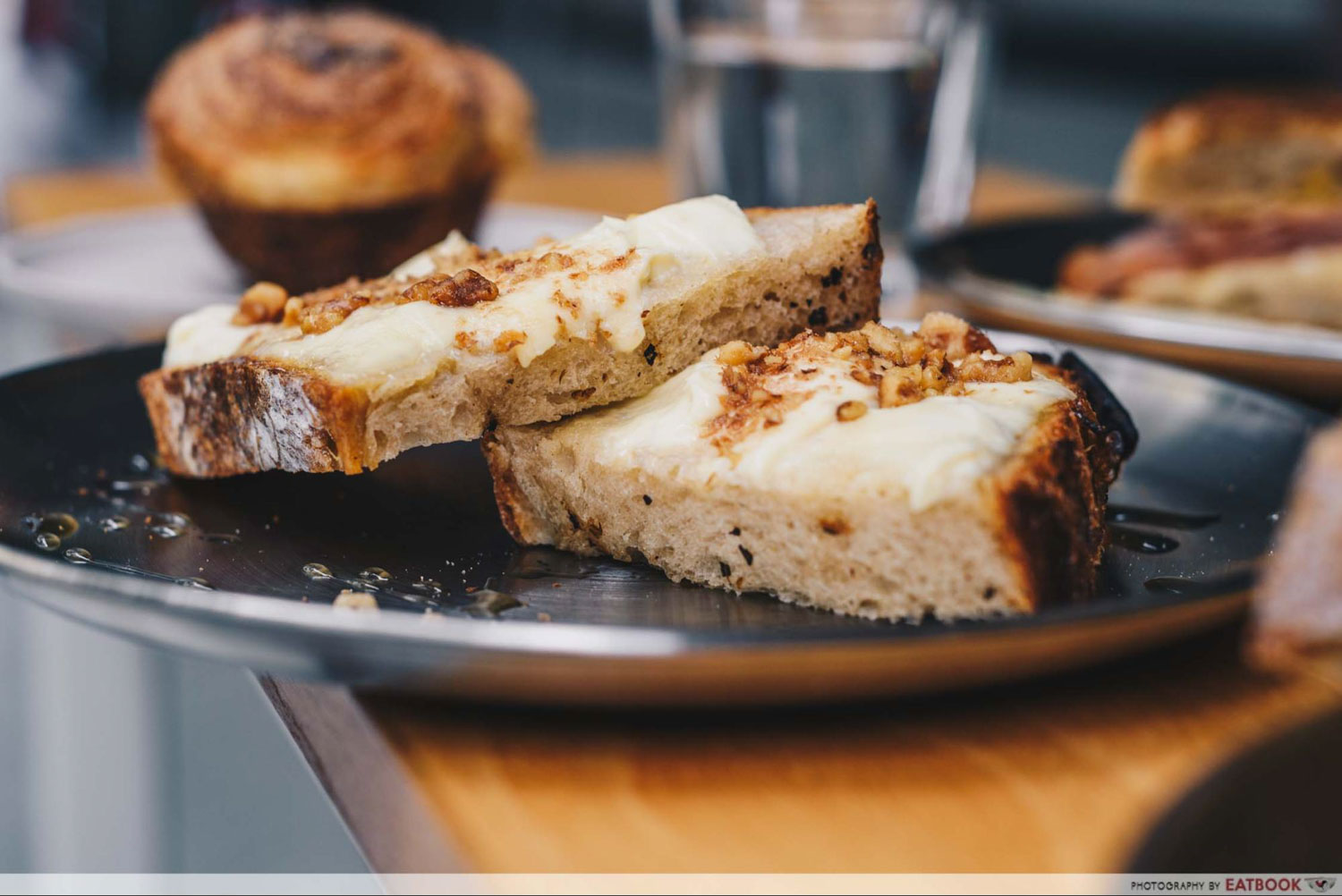 This was a dish clearly in line with the doctrine of letting the bread star—and star it did. 
These thin slices featured a denser, softer crumb than its rosemary counterpart, along with a significantly gentler tang and slightly tougher crust. That meant that the crusty bread didn't overwhelm the relatively gentle flavours of its toppings.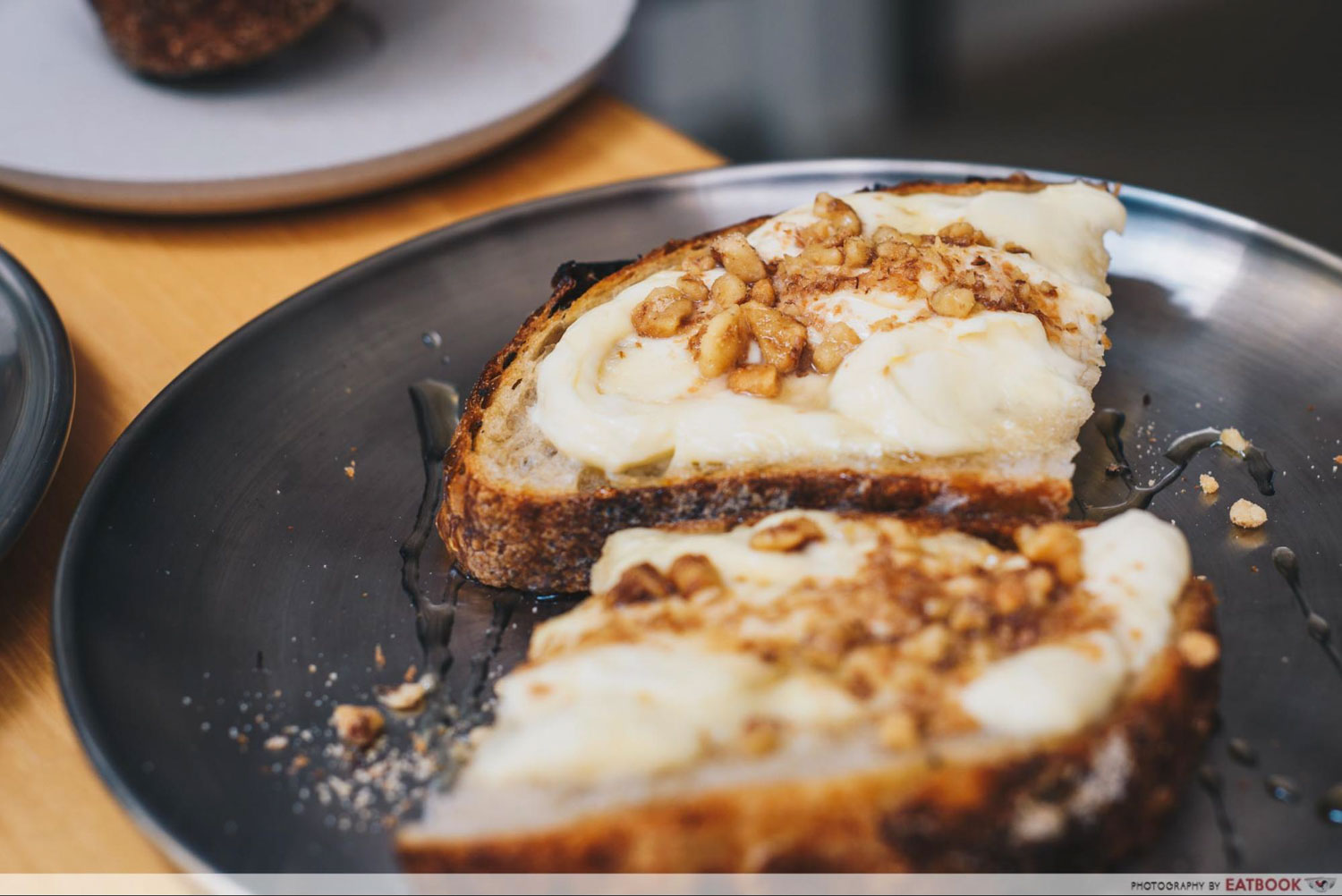 The toppings were headlined by a layer of mascarpone, which was light and fluffy like a cloud of cheese. The streaks of honey were an unsung hero, imparting both sweetness and enchanting floral, orangey notes. 
Meanwhile, bee pollen and crushed walnuts provided crunch, while black sea salt balanced out the sweet honey to create an admirably harmonious slice of bread.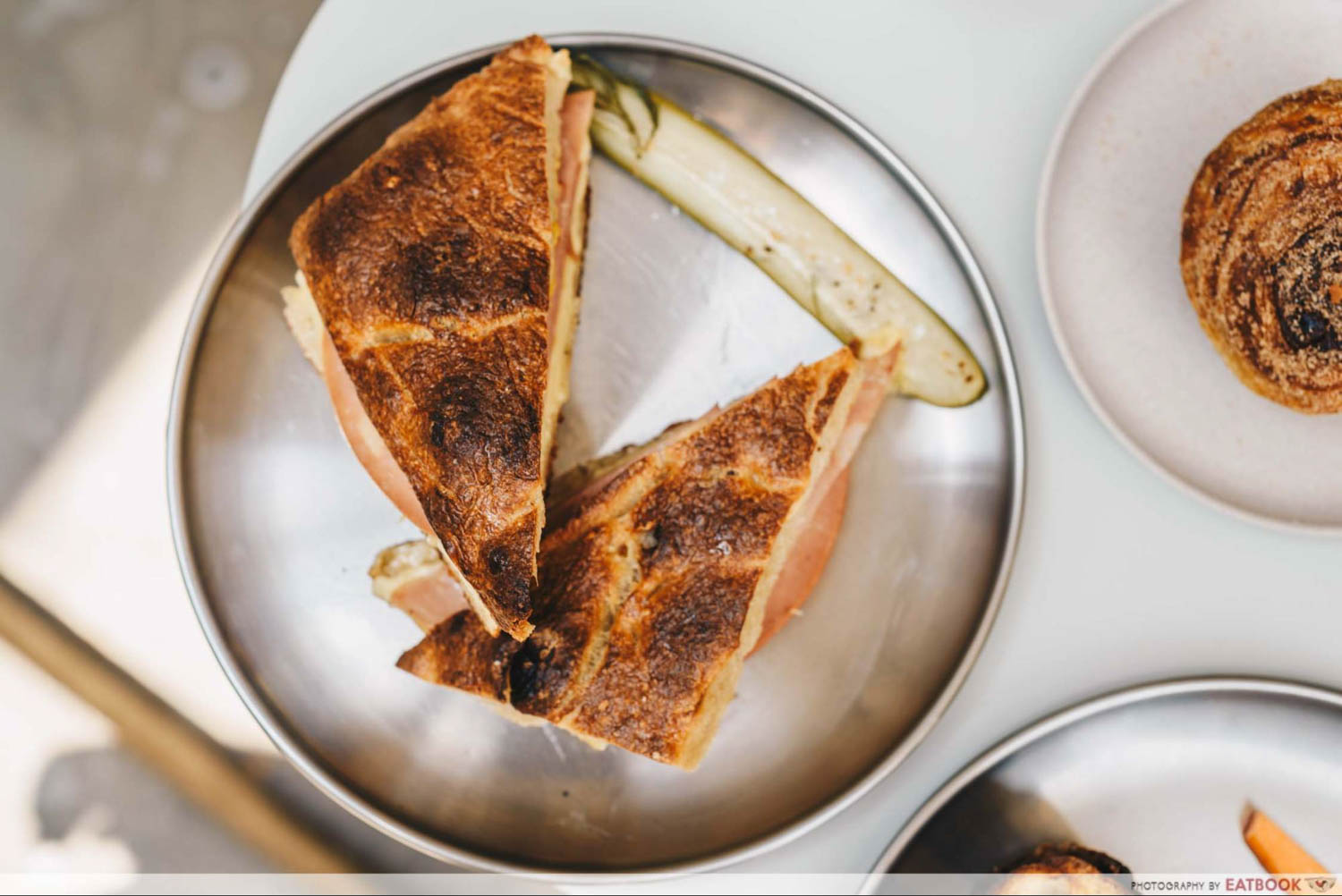 The focaccia that formed the base of our Mortadella ($18) was the best bread we tried that day—and possibly the best focaccia I've ever tasted. 
A stack of mortadella—a fatty Italian cold cut—melted emmental cheese, and a thin coat of house-made mayonnaise completed the sandwich, but it was certainly the sourdough that stole our hearts.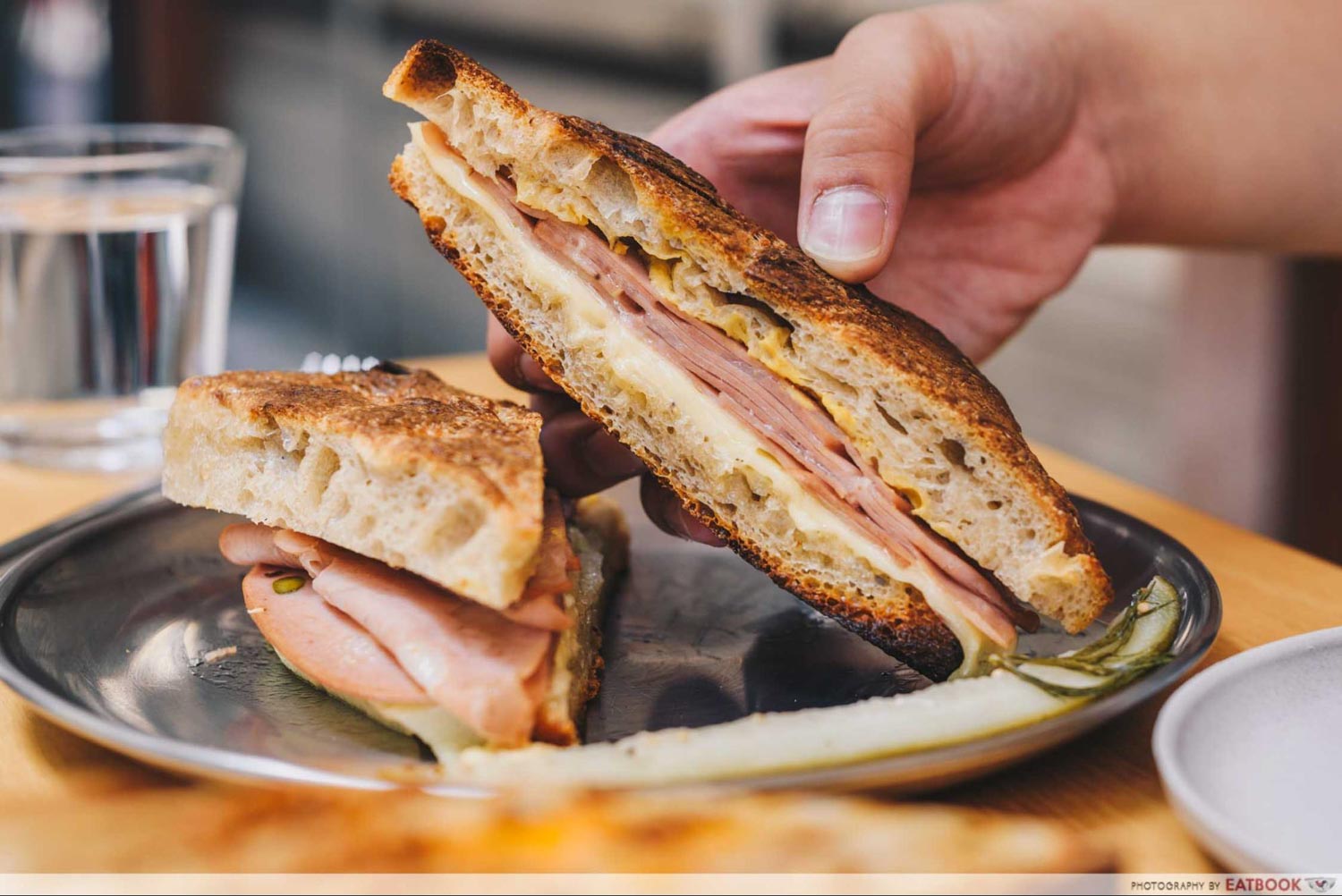 Fermented for a relatively shorter period of 12 hours, this focaccia was noticeably gentler in the flavour department. 
The sourdough starter instead flexed its muscles by creating the bread's springy crumb, spawning a pleasant chew that's absent from your everyday focaccia.
That springiness was contrasted with a hearty and crunchy, almost biscuit-like crust. The crust was a marvel in itself, blessed with a smoky and earthy character that nudged our sandwich to the next level.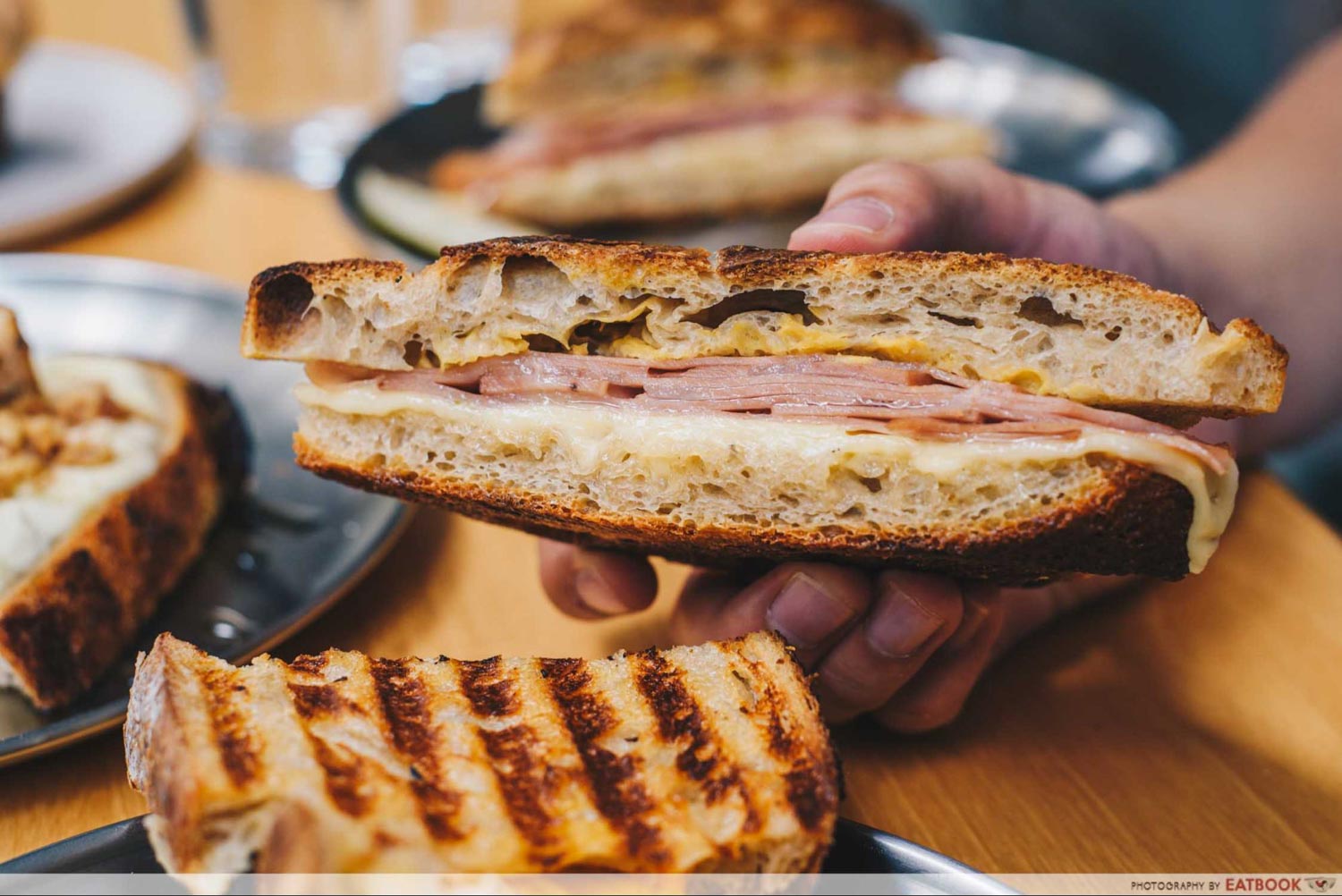 While we're all for generous portions of premium ingredients, they were a little heavy handed on the mortadella. The ample slices of ham meant our meal became salty after a few bites, especially in concert with the accompanying cheese and mayo. 
Perhaps they could given more slices of their house-made pickles to provide a sharp counterpoint to those savoury flavours.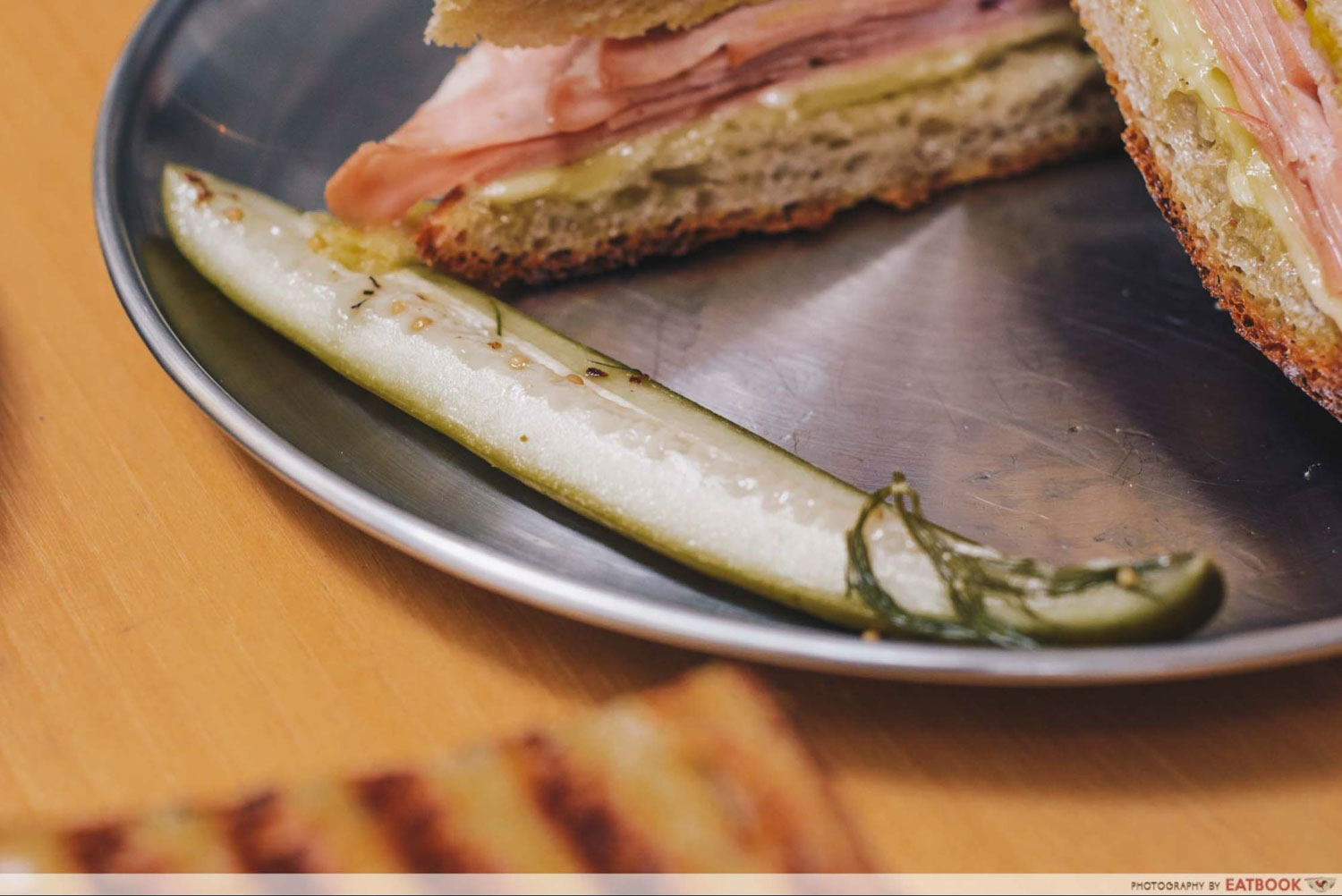 Speaking of their pickles, the shards of cucumber and carrot batons that were served with the respective sandwiches were some of the best bites we had. That's not an indictment of anything else on the menu—these were just superb pickles.
Tantalisingly tart and fresh, the veggies retained their crunch while getting perfumed by dill sprigs and mustard seeds. Min mentioned that they would be on sale soon, so don't be surprised to see me popping by to snag a jar.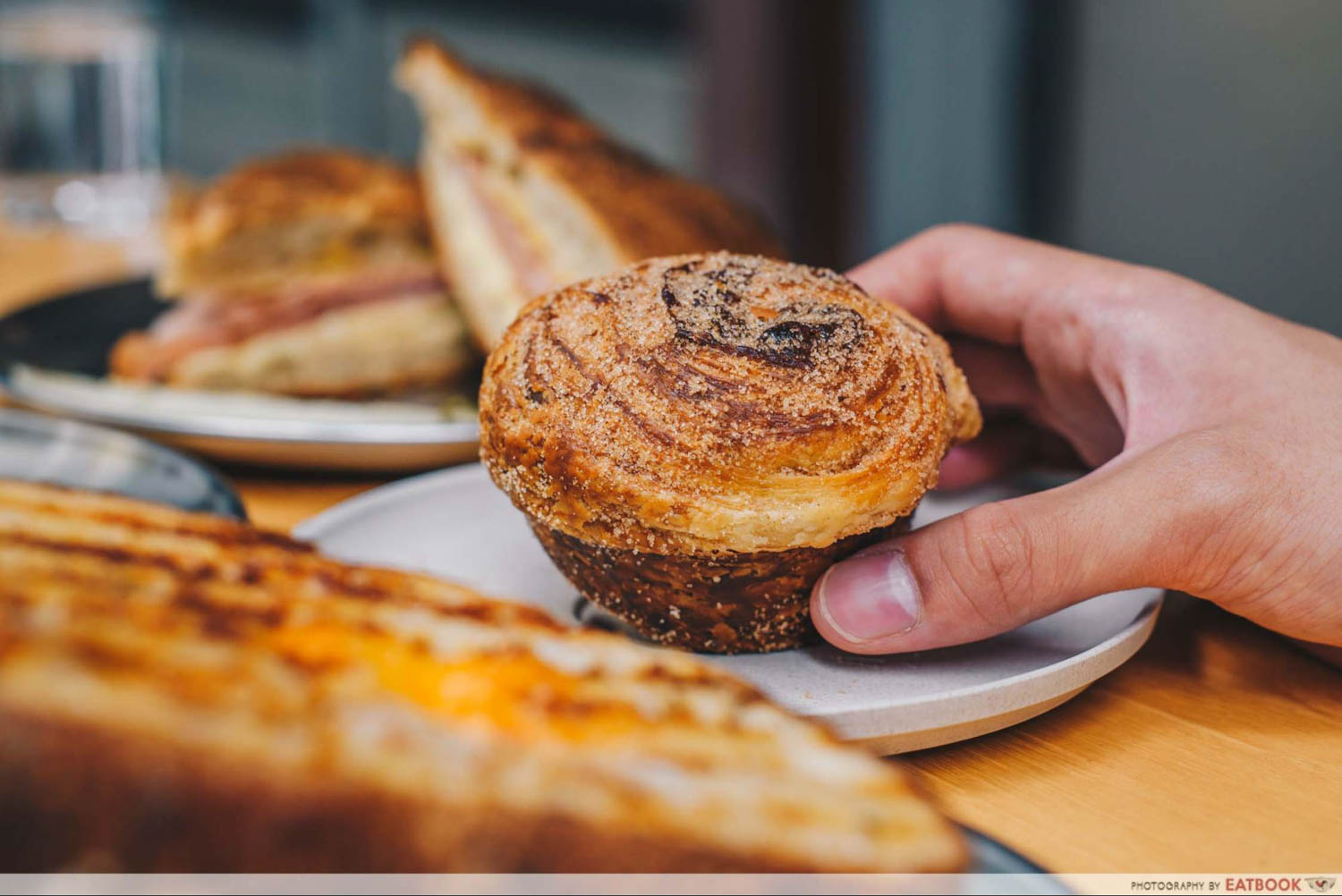 Aside from sandwiches, Starter Lab also has a lineup of pastries. The cupcake-shaped, sugar-dusted Morning Bun ($4.50) is the bakery's stab at a quick, light breakfast option. 
It's a crossbreed between a cinnamon bun and a croissant, combining cinnamon sugar and swirls with the flaky dough of the classic French pastry.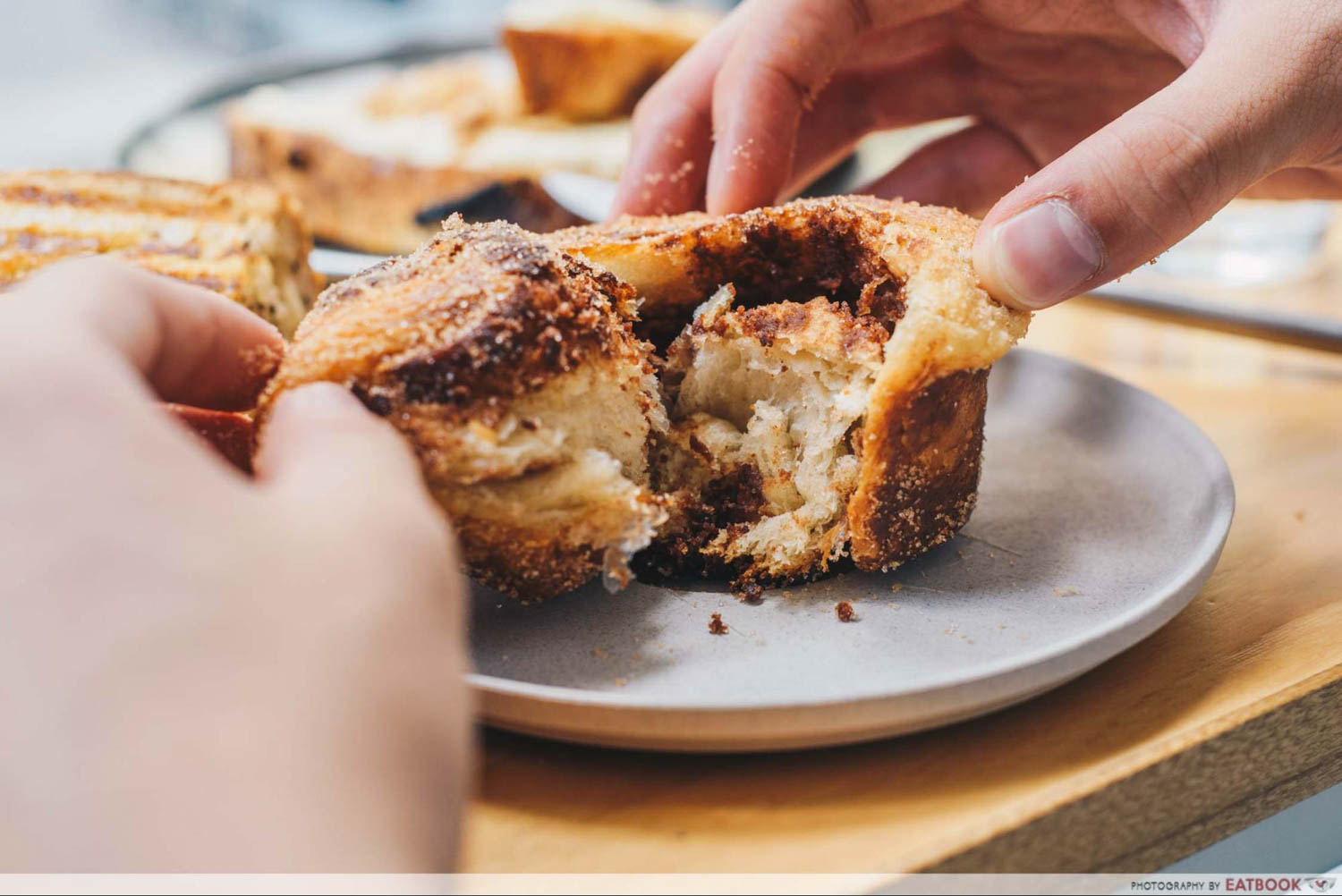 However, this pastry lacked the distinct flaky and buttery layers of the French stalwart it drew inspiration from. While it was soft and pillowy, the pastry simply didn't possess the satisfying richness we had hoped for.
We would also have liked a slightly stronger cinnamon punch. Despite a coat of cinnamon sugar and swirls of cinnamon lining the bun's interior, the spice's warm tones didn't pop as boldly as it could have.
Ambience at Starter Lab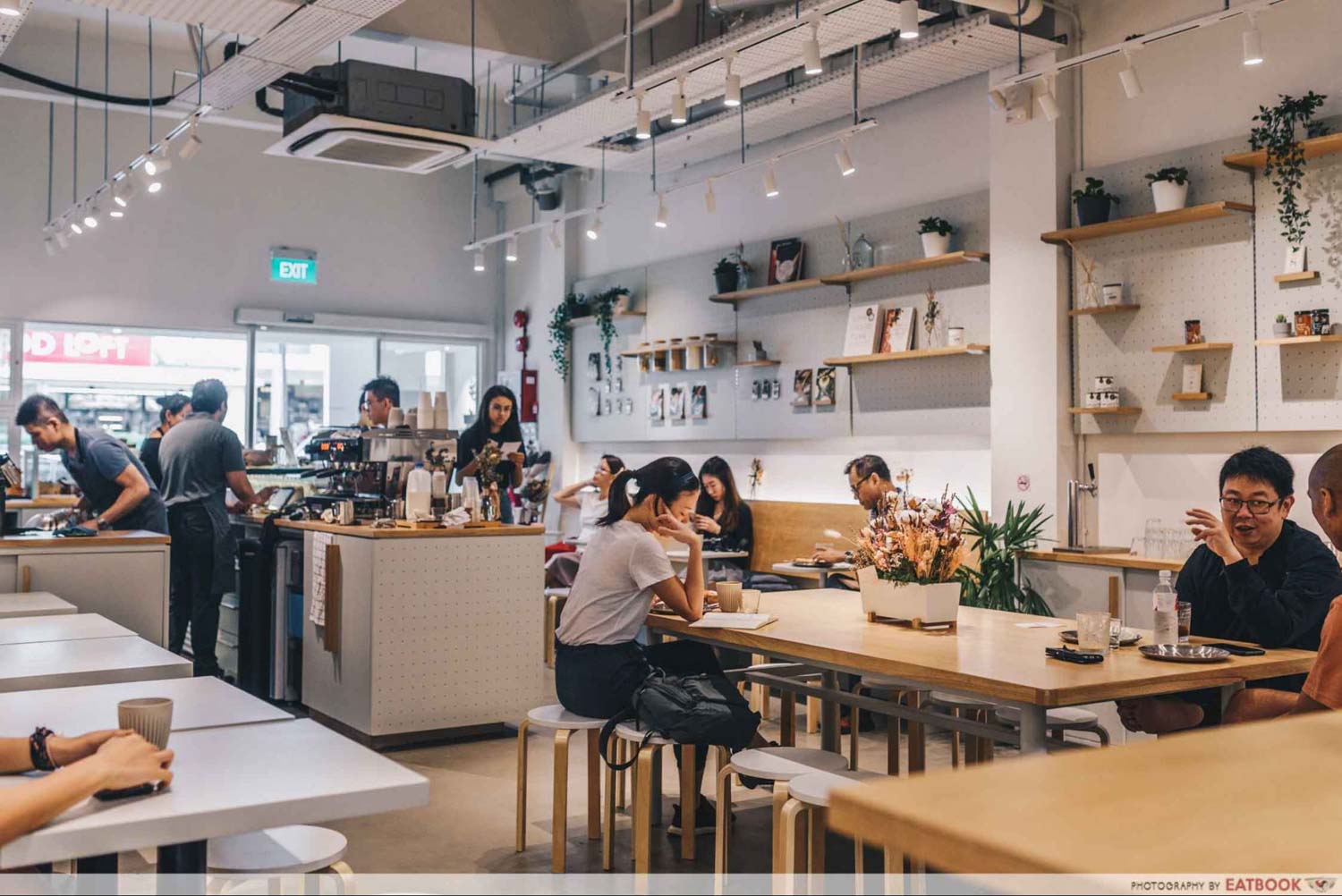 "Inviting" is the best way to describe this sleek bakery's atmosphere. Warm lighting and a communal table set the mood, and a wall showcasing polaroids of the staff at work adds to the welcoming atmosphere. All that separates the bakers and customers is a giant pane of glass, so you can watch them work their magic while munching on the fruits of their labour. 
Spending an afternoon here nibbling on pastries with a good book in hand is definitely an appealing prospect.
Sustainability is a key part of the bakery's ethos. They try to use every part of an ingredient, and partner with other organisations to facilitate upcycling whatever waste they do create.
The verdict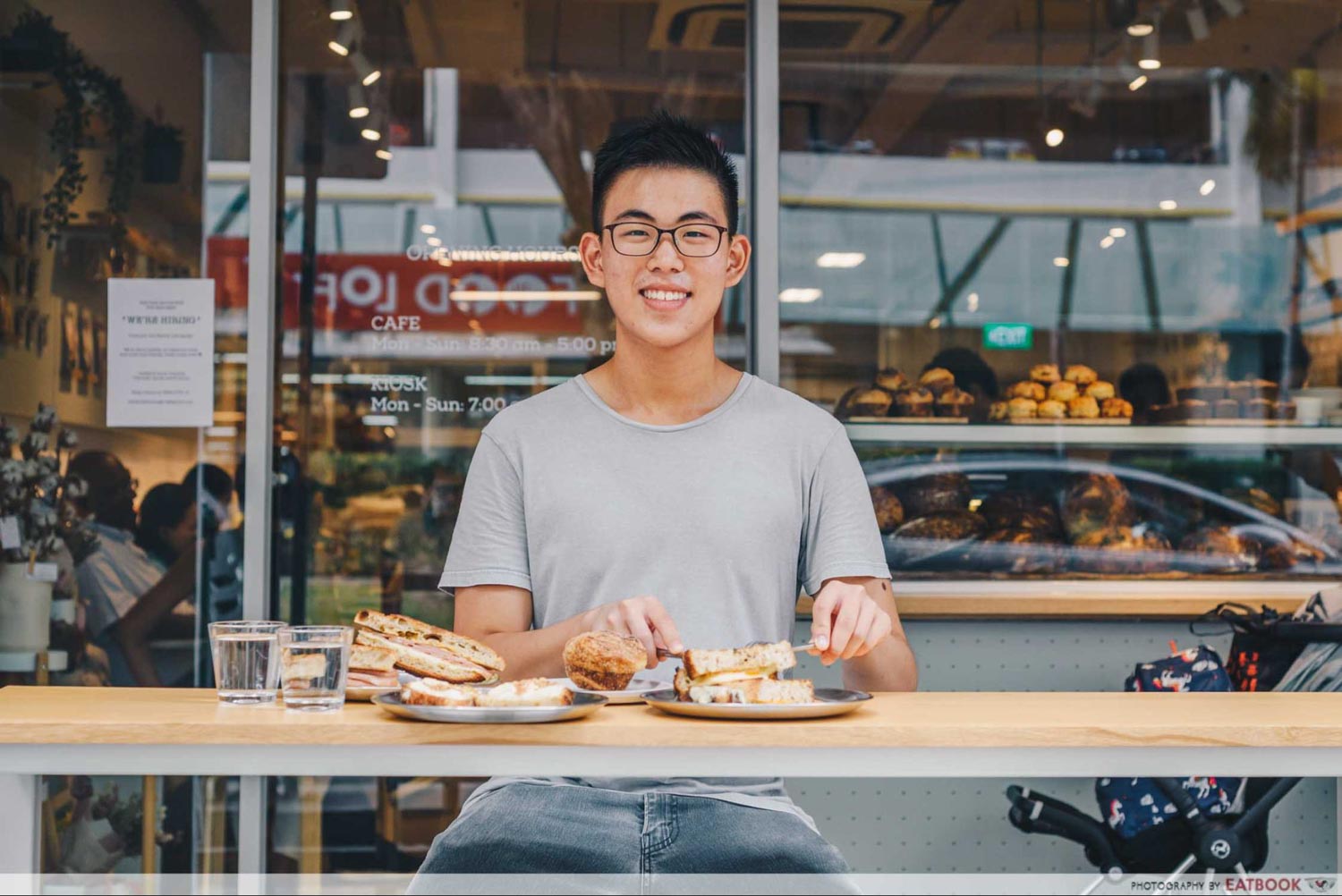 If brilliant sourdough bread is what you want, this should be the first bakery you head to in Singapore. While some sandwiches we sampled had minor issues, their mastery of sourdough is plain to see on every plate. That sheer expertise, along with their passion and attention to detail, means Starter Lab lives up to its reputation.
The caveat here is the price. Let's not sugarcoat it: nearly twenty bucks for a grilled cheese sandwich is pretty steep. The high prices are a result of their labour-intensive process and commitment to quality ingredients, both of which are well worth shelling out for. 
Regardless, coming here for a bite several times a week will be difficult to justify.
If you still can't get enough of the inviting scent of freshly baked bread, check out our review of Micro Bakery & Kitchen or our list of 10 artisanal bakeries for your bread fix.
Address: 721 Havelock Road, Singapore 169645
Opening hours: Daily 8:30am to 5pm
Tel: 9839 0408
Website
Photos taken by Leong Kit Shan.
This is an independent review by Eatbook.
Summary
Pros
– Superb bread
– Nearly everything made fresh, in-house
– Amazing pickles
Cons
– Expensive
– Mortadella sandwich was slightly salty
Recommended dishes: Starter Lab 3 Cheese ($19), Honeyed Mascarpone ($14)
Opening hours: Daily 8:30am to 5pm
Address: 721 Havelock Road, Singapore 169645