Sugar Toast in Wisma Atria
Update: The 11.11 deal is over. Sugar Toast has also updated their business model to sell selected flavours at specific timings daily. For more information, visit their website.
I cannot stress how much I love bread, especially when it is of the Asian variety. While crusty sourdough loaves and chocolate babkas do make my heart skip many beats, to me, it is the softer, Asian-style loaves that are the Platonic ideal of "good bread". This gave me more than enough reason to get very excited when Sugar Toast announced its opening in Singapore.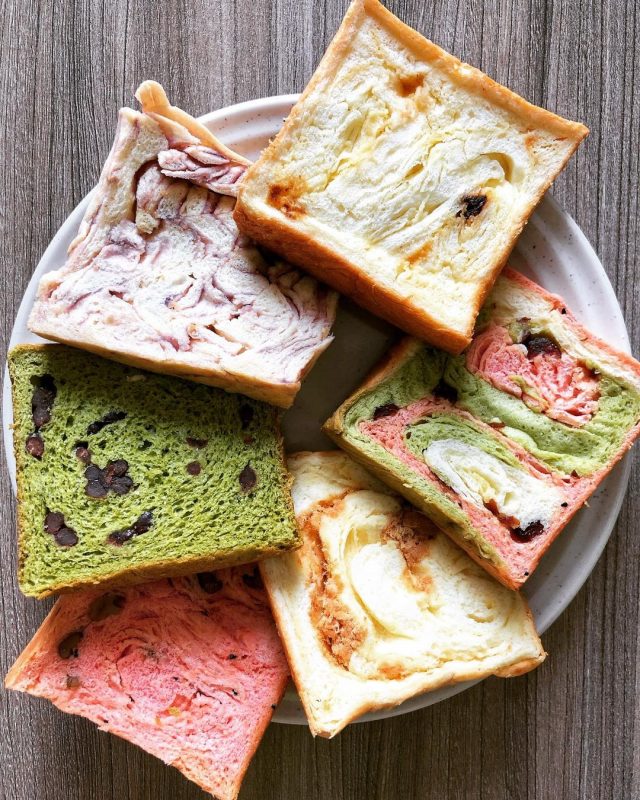 Image credit: @food_lover_sherlyn
The bakery hails from China, and specialises in flavoured milk bread loaves made in a manner similar to croissants. Their little hole-in-the-wall bakery is the first-ever Sugar Toast outlet in Singapore, following over 130 outlets in China, and two in Malaysia. Their Singaporean flagship is located at Basement One of Wisma Atria, next to Old Chang Kee. Instead of being a walk-in store, bread will be sold via a display counter.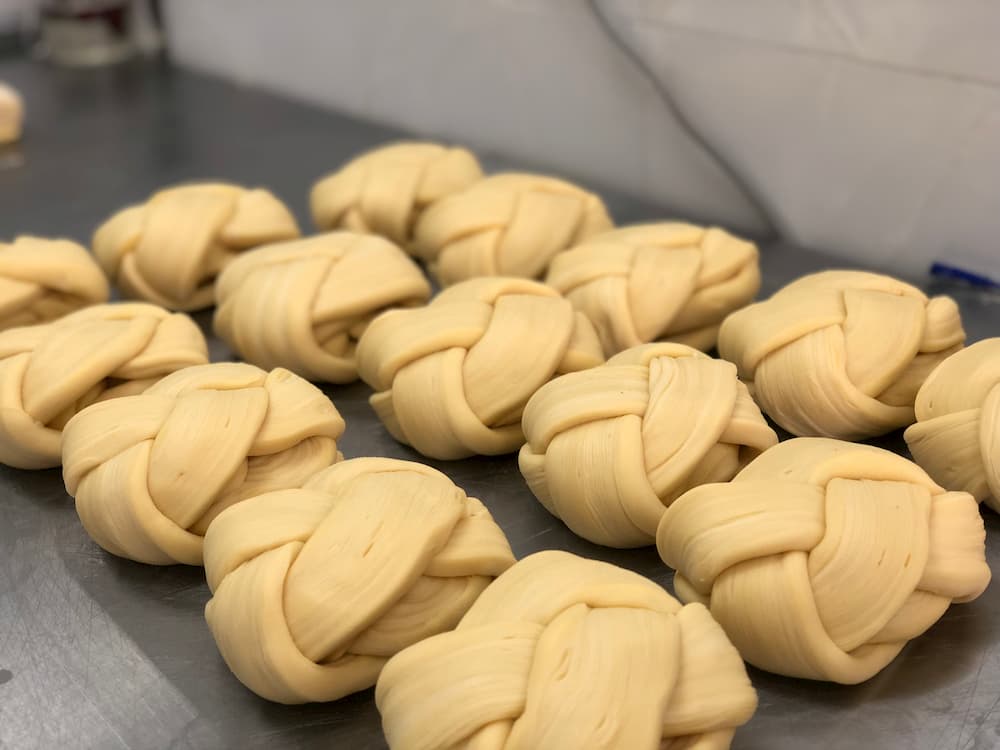 Image credit: Sugar Toast
Sugar Toast's strikingly coloured bread loaves are made by hand daily, with each taking up to four hours to prepare. These are coloured with all-natural ingredients, and no preservatives are used either. To get the signature swirls of both flavour and colour, each loaf is kneaded by hand, then pounded with a rolling pin, the way one laminates croissant dough. We were told that the chef "hits" the dough up to 200 times before it goes to proof.
Mad Roaster: Hawker Stall Has Chocolate Babka And Honey Butter Coffee At Amoy Street Food Centre
After proofing, the dough is cut into three, then braided to intensity the appearance of the final product. Sugar Toast takes their aesthetic very seriously.
The end result is worth the painstaking process. Every slice juxtaposes a dense milkiness with airy, fluffy bread, tasty right down to the crust.
Image credit: Sugar Toast
Equally intense is the menu at Sugar Toast, which has 13 sweet and two savoury options. These span Dark Chocolate, Matcha Azuki, and Dragonfruit Walnut, as well as the more unusual Brown Sugar Souffle, and Salted Cheese Toasts ($7.90 each). Though most of the menu comes in 300g loaves, pre-sliced into five slices, there is also a Cheese Crown ($10.90) available. Shaped like what it is named after, the pull-apart crown comprises Hokkaido milk buns filled with cream cheese.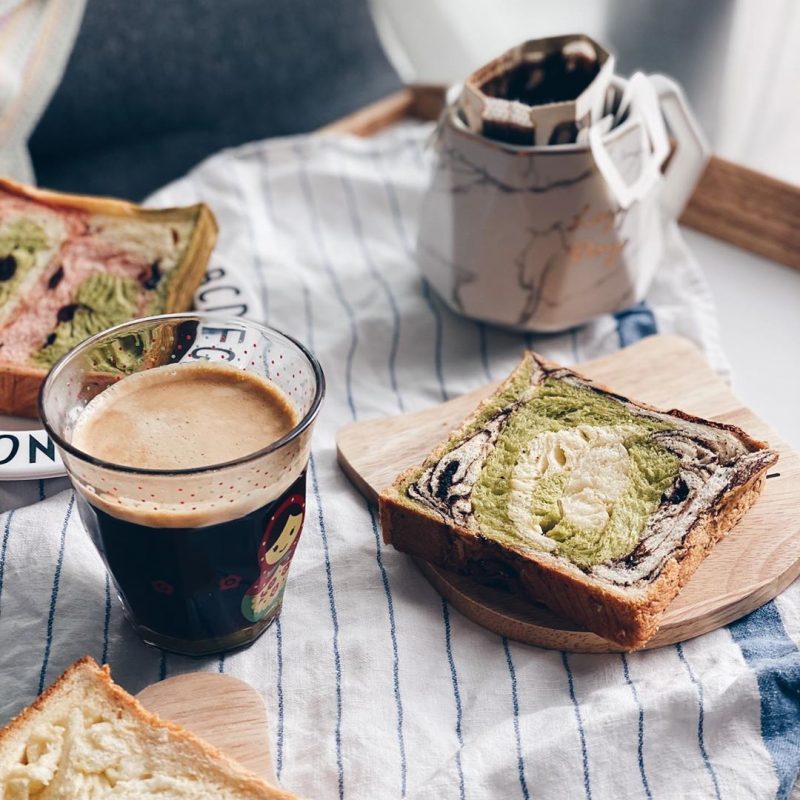 Image credit: @loccoberrylifestylediary
I sampled four loaves from the menu with the Eatbook team: the White Chocolate Matcha ($7.90), Original ($6.90), Rainbow Cranberry ($7.90), and Purple Sweet Potato ($7.90) Toasts.
Of the lot, our favourites were the White Chocolate Matcha, and the Purple Sweet Potato. The former had whiffs of green tea underscored with the sweetness of white chocolate. Not so overpowering that you can't enjoy whatever you spread on top of these squares, the subtleness of the matcha did, however, make this something very enjoyable to snack on plain.
The Purple Sweet Potato was my personal top pick. The candied purple potato was matched by a very light berry note, and bolstered by the buttery bread dough.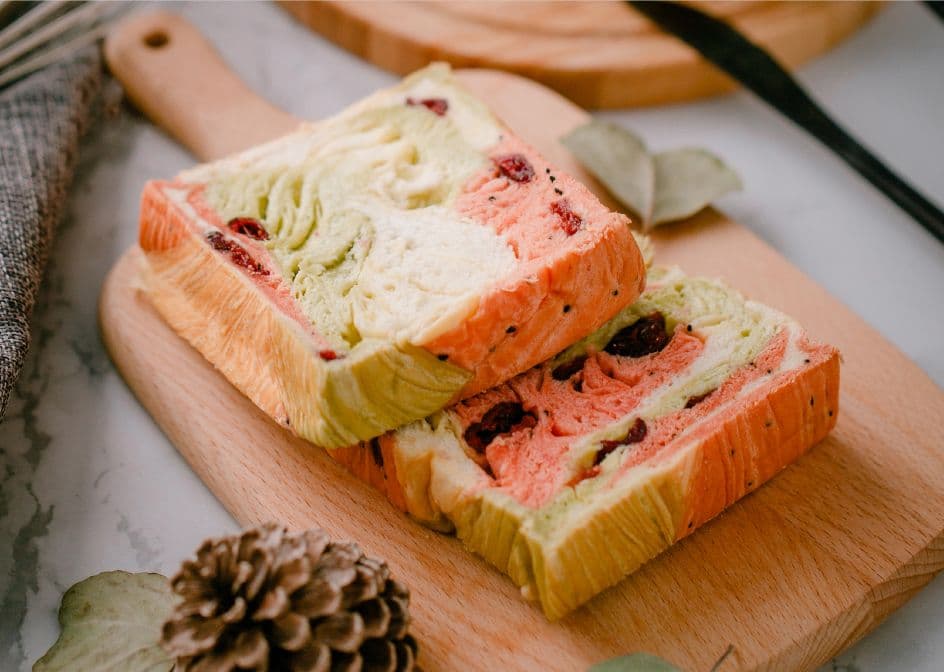 Image credit: Sugar Toast
Both the Rainbow Cranberry and Original Toasts were tasty, but paled slightly in comparison to the two above. The Rainbow Cranberry is best suited for people who prefer fruitier loaves, while the Original would work well with any spread, but for the price, we collectively agreed to stick to our Gardenia.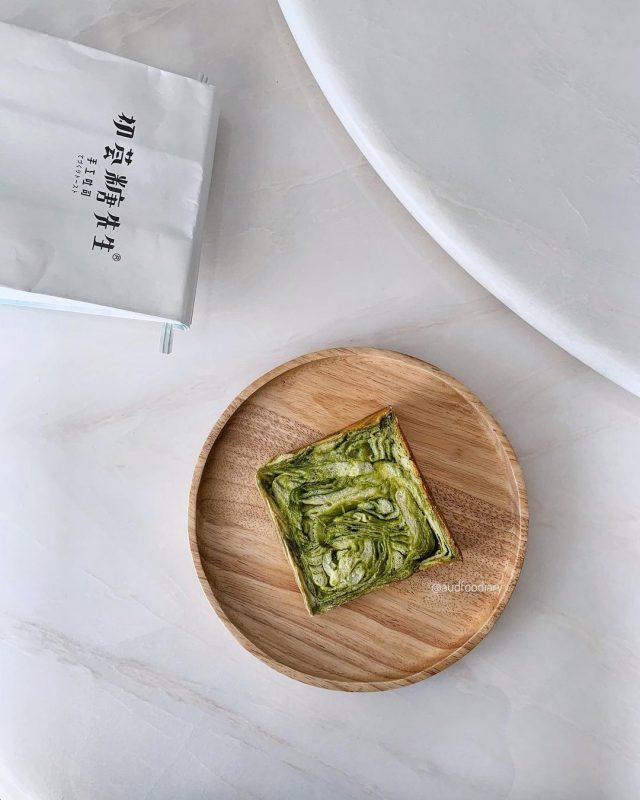 Image credit: @audfooddiary
The price remains a small caveat, as it is not the most wallet-friendly compared to your supermarket selection. In my books, though, Sugar Toast's loaves are really arduous labours of love, and the handiwork every loaf takes does justify the price behind most of the menu. Either way, I'll be back to bag myself more of the menu.
If you need more excuses to visit Sugar Toast, they are running an 11.11 deal from now till 15 November, so you can get the loaves at 11% off.
Korfe: New Korean Bakery With Injeolmi Mochi Bread And Nutella Cookie Buns In Bishan
For more bread-related stories, check out Mad Roaster, a new cafe-style hawker at Amoy Street Food Centre that makes brioche. Alternatively, there is Korfe, a Korean bakery that makes injeolmi and Nutella cookie buns in Bishan.
Address: 435 Orchard Road, #B1-48, Wisma Atria, Singapore 238877
Opening hours: Daily 11am to 9pm
Website