Tempura Tendon Tenya has affordable tendon
We've had a recent flurry of international eateries opening in Singapore, and 15 October sees the opening of the latest Japanese import ─ Tempura Tendon Tenya, the number one tendon chain there with a history dating back to 1989.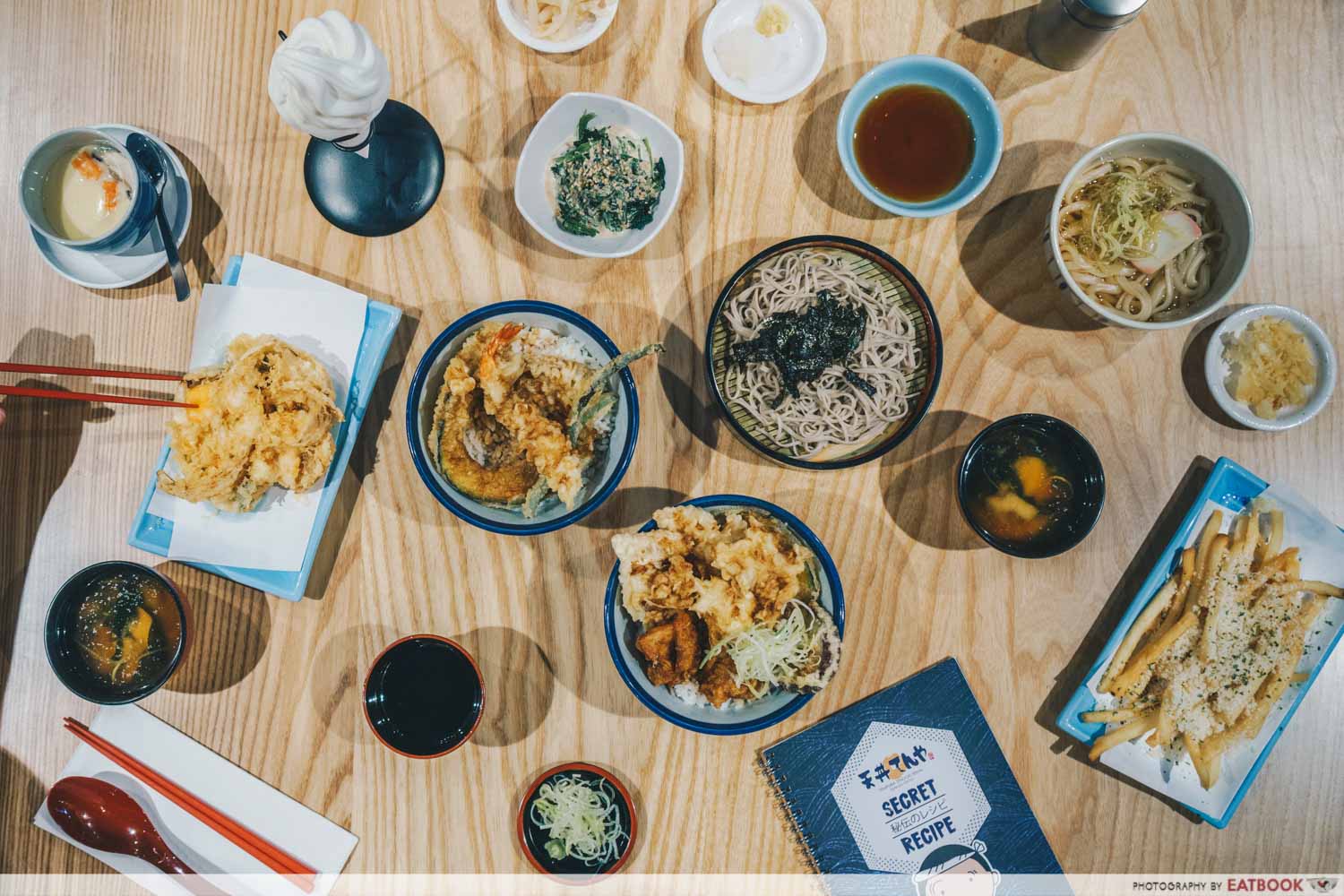 This tempura specialist has 226 stores in Japan alone. Known as Tenya, for short, they pride themselves on serving quality tempura rice bowls which are value-for-money. Each of their menu items is also made with ingredients sourced from reputable producers in Japan, or Japanese-controlled producers in other parts of the world. What is extra-unique about the Singaporean outlet is that it is semi-automated, with a robot server.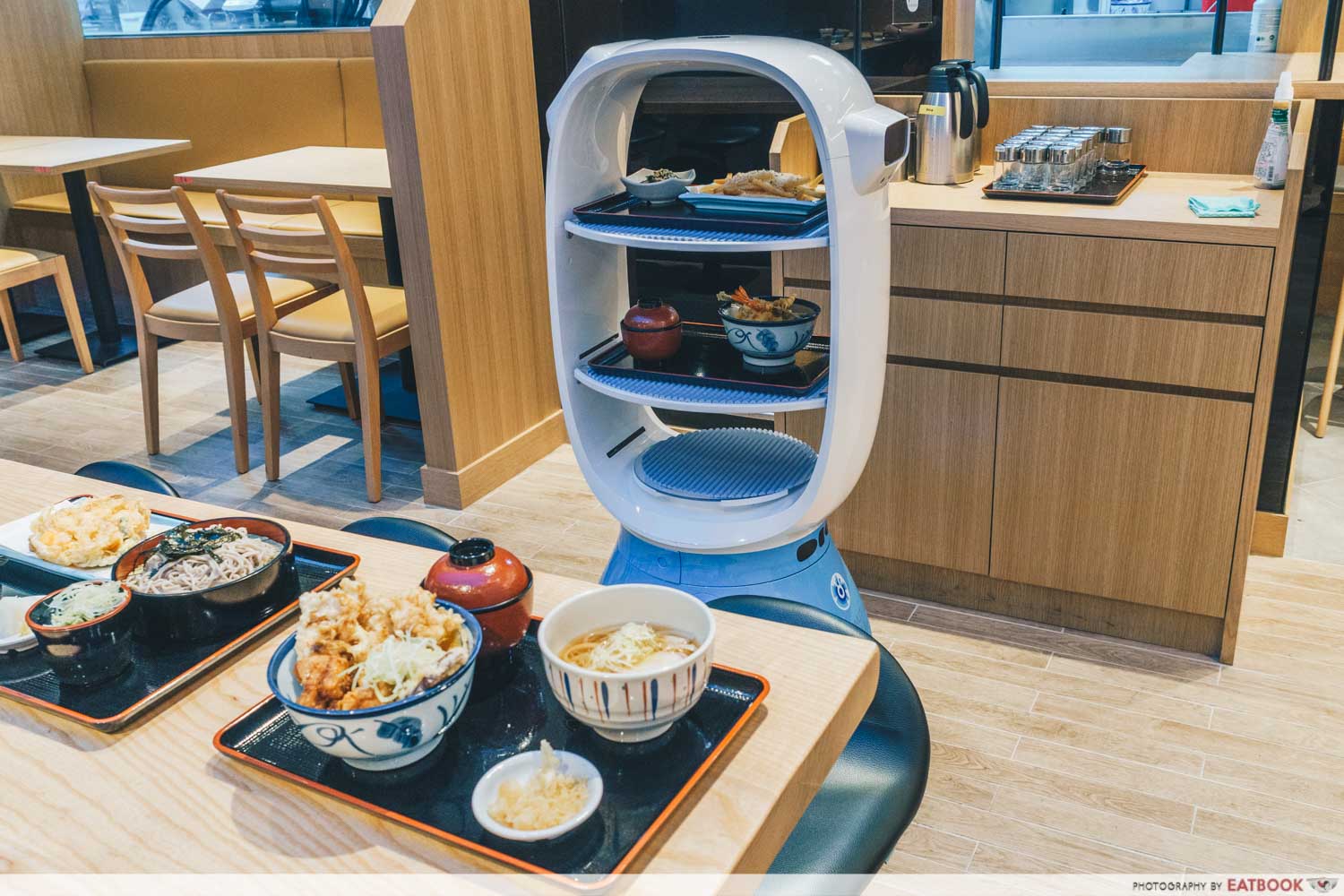 Having scored an invitation to a media preview of Tenya, I headed down to the sublevels of Orchard Central to check out their food and cute little robot server, Peanut.
Food at Tempura Tendon Tenya
We started with the Tenya Tendon ($8.50), a tendon lined with Aomori Masshigura rice that was specially picked for its firm texture and clean taste to match with Tenya's signature tare sauce.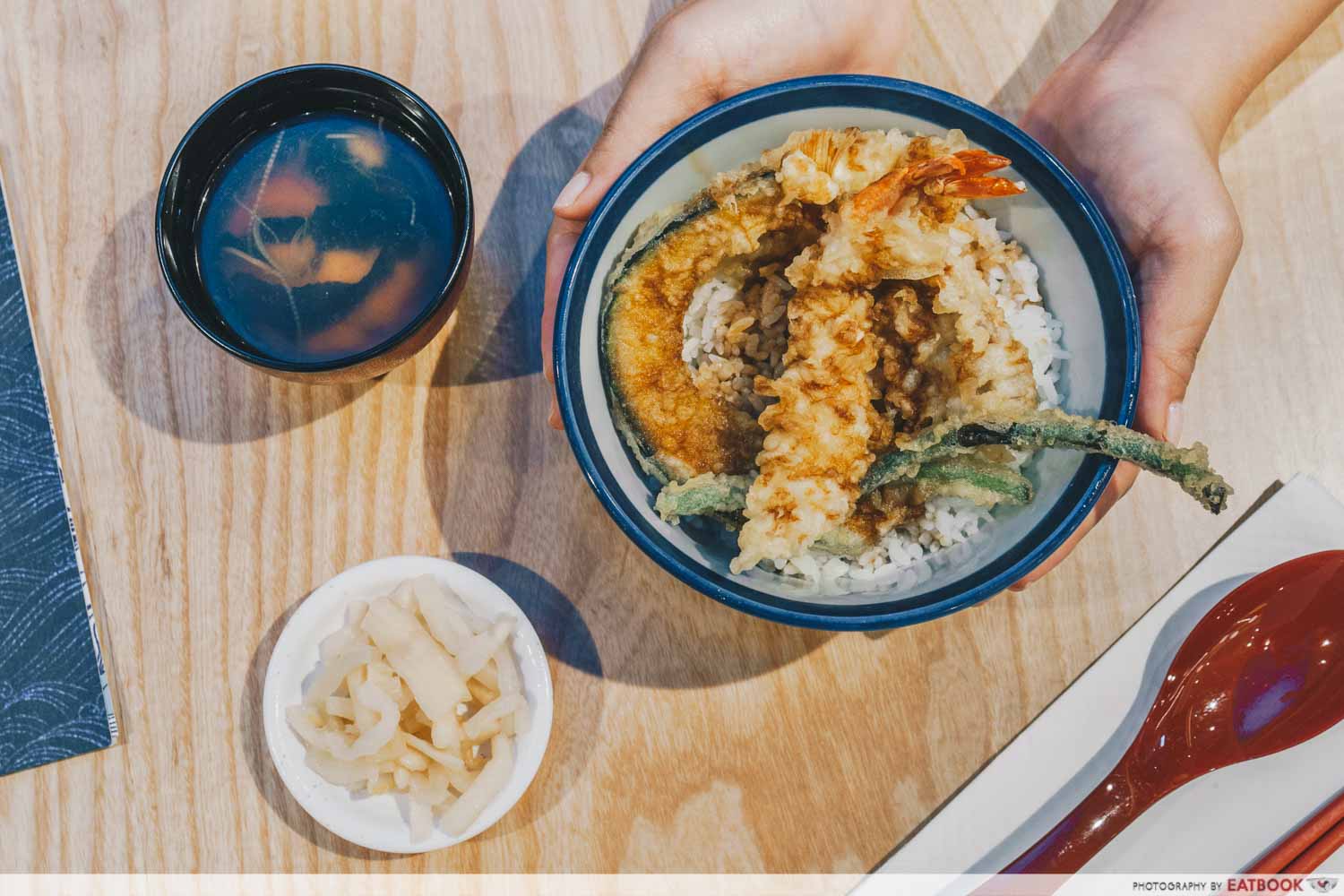 I particularly enjoyed the tare sauce here for being nicely savoury and not overly sweet, unlike at other tendon establishments. It's blended for Tenya by a traditional soy sauce maker in Japan, and has grilled eel essence in it, giving it an extra oomph.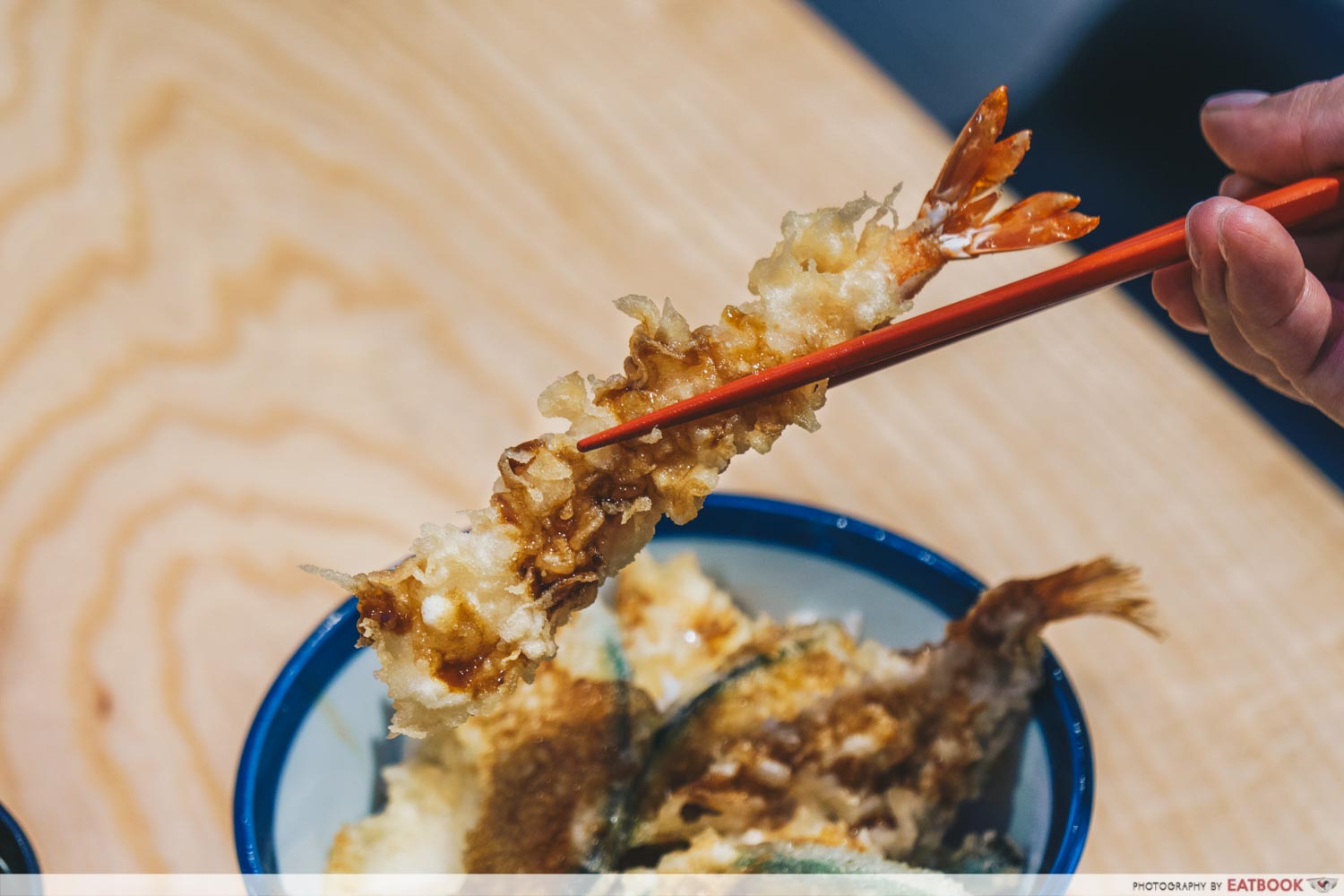 This tendon came with a selection of tempura: prawn, redfish, squid, pumpkin and french beans. 
What sets the tempura here apart from its peers is the precision behind each item ─ every single piece is cut to an exact size so that it's perfectly cooked in the two minutes it takes the automated fryer to complete frying it.
Each ingredient was fresh and plump, coated in a good amount of crispy batter, which I wish could be a touch lighter. Perhaps because it should be eaten doused liberally in tare, we found the tempura batter was a little clumpy and bland where we ate it without sauce. 
However, the sweetness of the vegetables shone through, especially in the sweet potato and pumpkin. The vegetables are aged for a month so that it gets crisper when it's fried. The natural sugars in these were highlighted when paired with the savoury tare.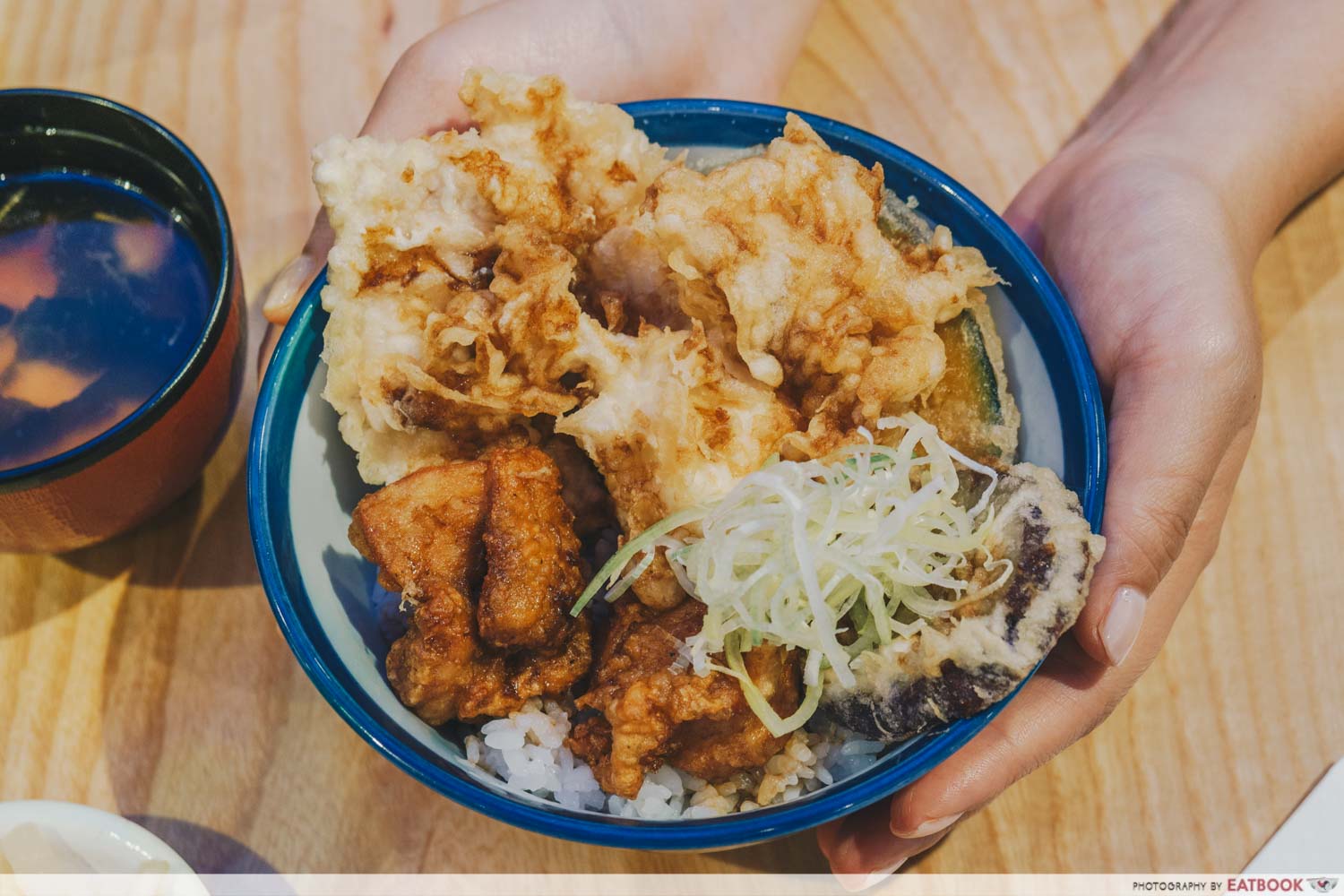 Both of us enjoyed the Singapore-exclusive Tori Tendon ($9.90) the most out of the tempura menu. This chicken bowl comes with karaage, chicken breast tempura, pumpkin, sweet potato, and a tempura soft-boiled egg.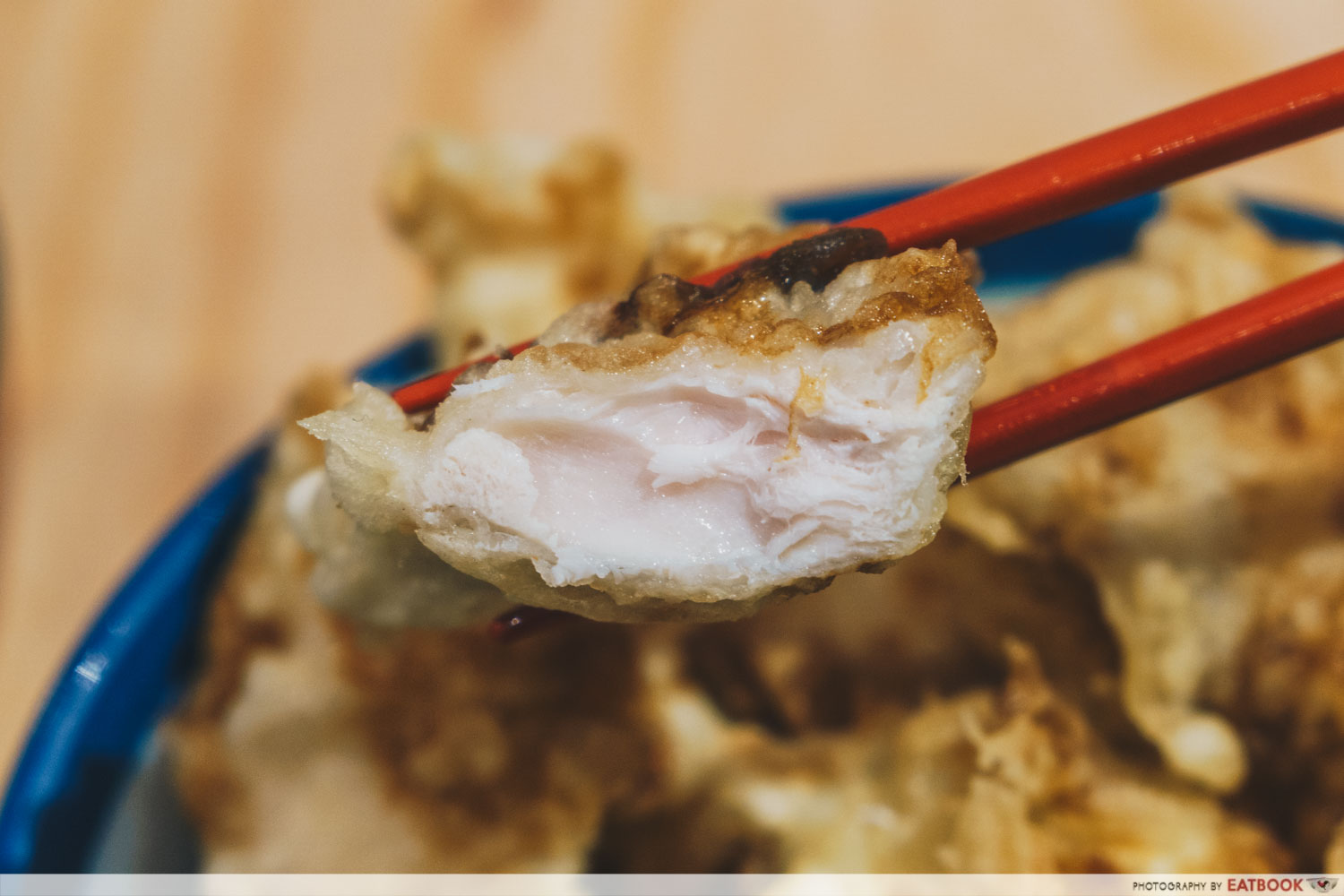 Well-marinated karaage is always a winner, but one of the two highlights in this tendon is the chicken breast tempura, which defied all expectations of chicken breast being the driest meat on the bird. On the contrary, this was silky and maintained its juiciness.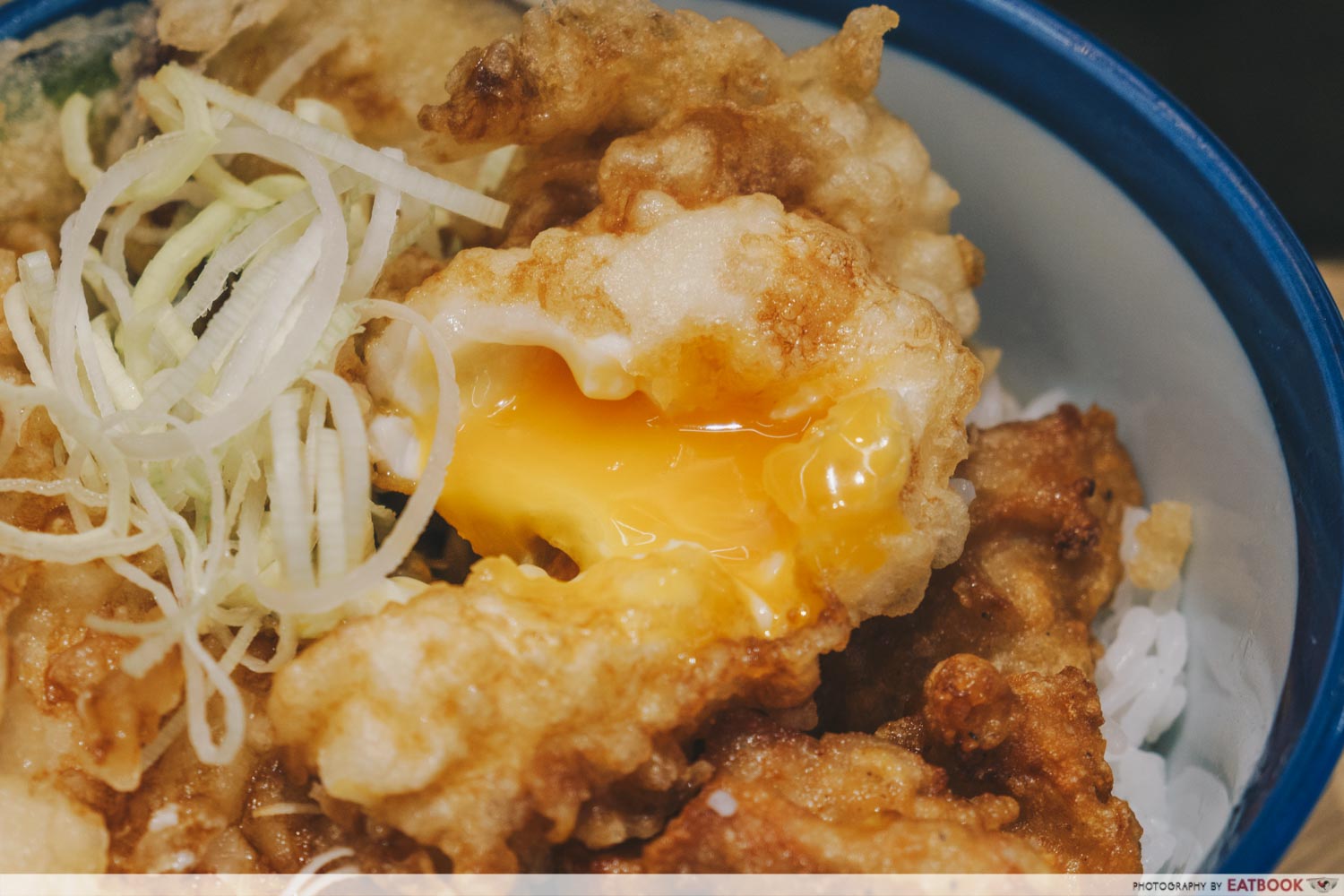 The other star was the tempura soft-boiled egg, which drew gasps from my dining companion as I cut into it, and the molten yolk oozed out.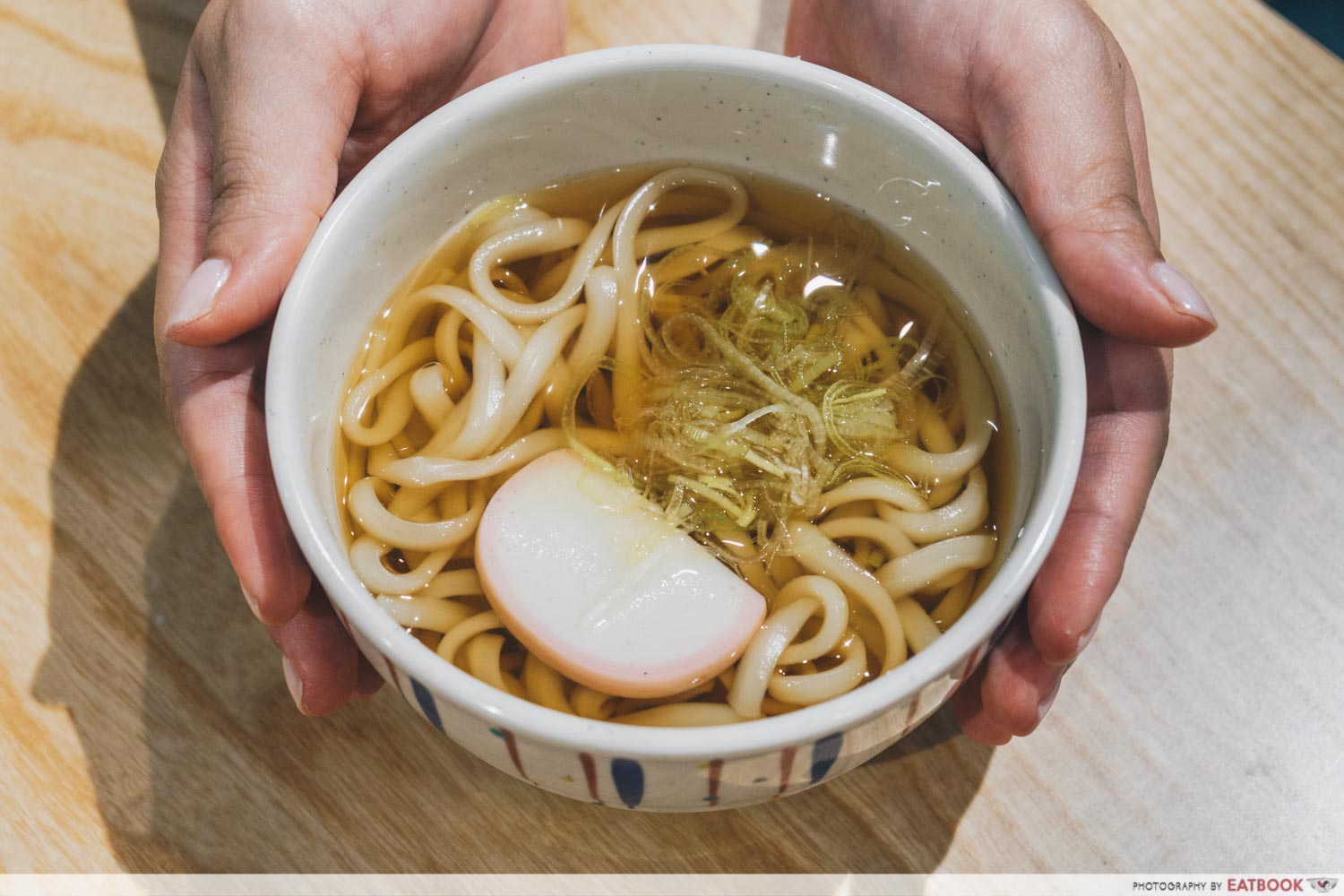 Make your tendon into a set meal with the addition of cold or hot soba or Inaniwa udon (price TBA). The latter is a thinner variety of udon than your usual, and I would recommend having this cold to best enjoy its smooth, QQ texture.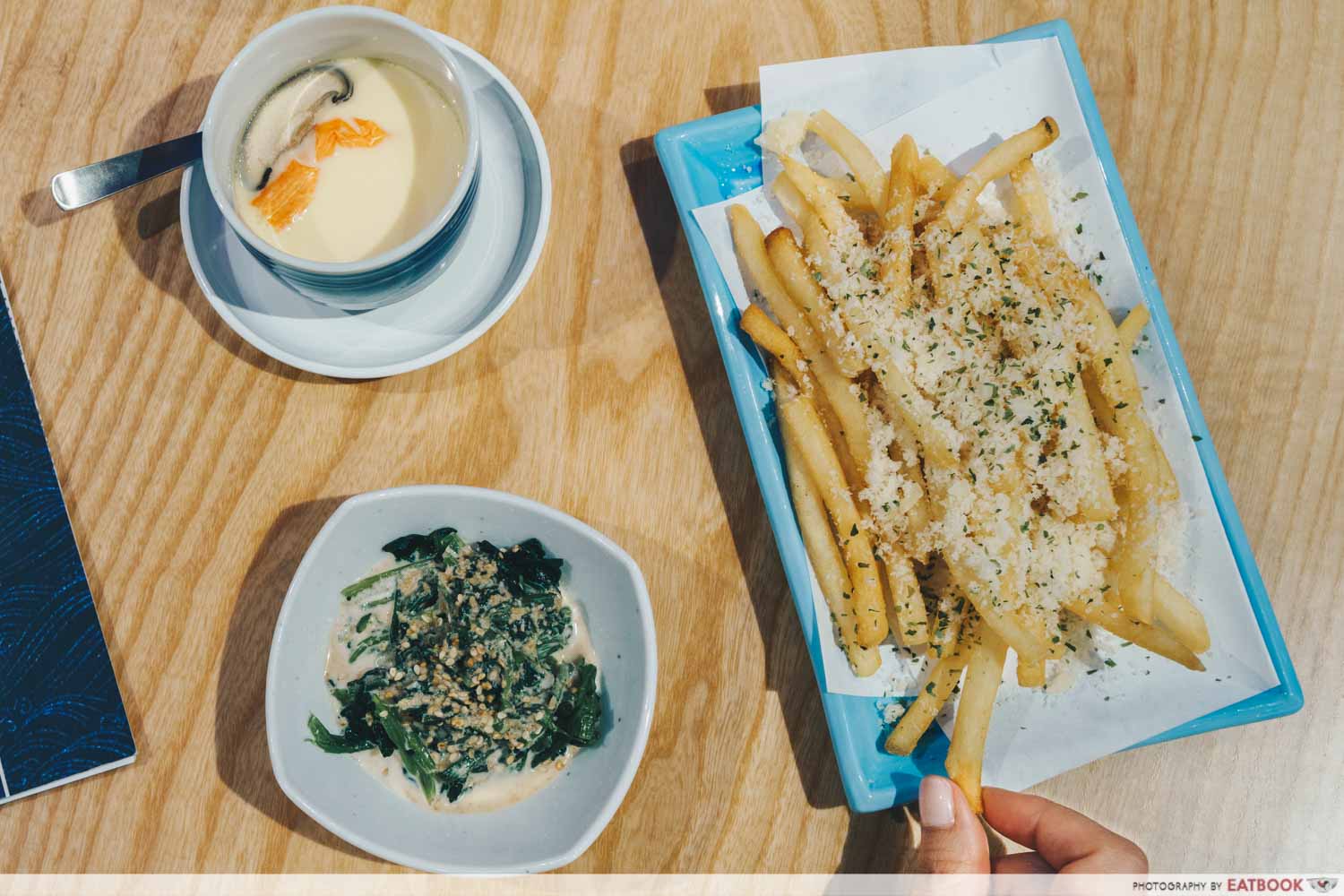 Complete your meal with the very reasonably-priced side dishes, ranging from $2.50 for a Chawanmushi and $2.90 for the Horenso, a salad of Japanese spinach in sesame dressing, to $3.90 for Truffles Fries drizzled with white truffle oil.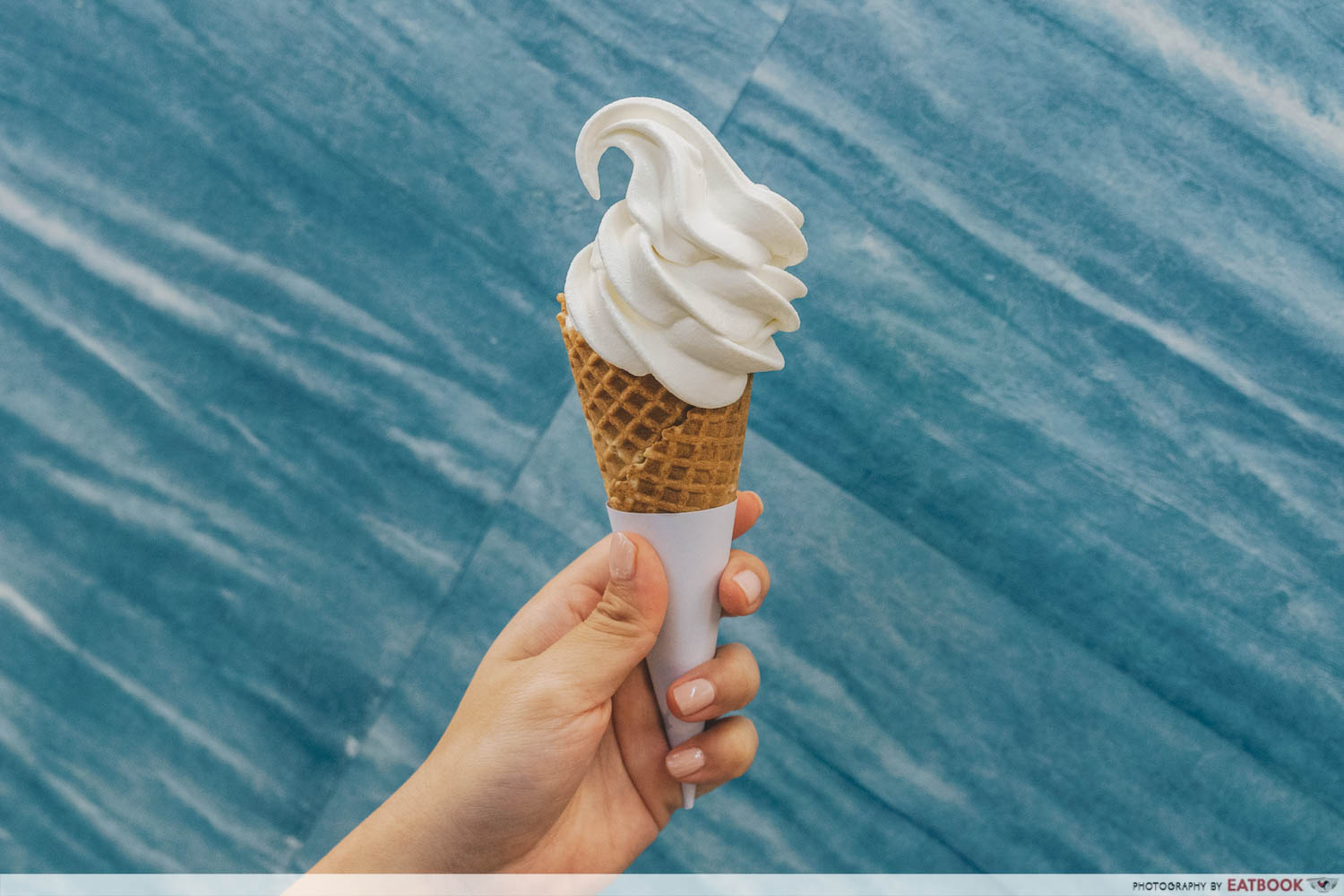 The icing on Tenya's cake comes in the form of a Hokkaido Soft Serve. It's the only item on their menu that's priced at a $2 nett, made of 100% dairy products from Hokkaido. This smooth, creamy dessert melts really quick, so you have to lick it up fast.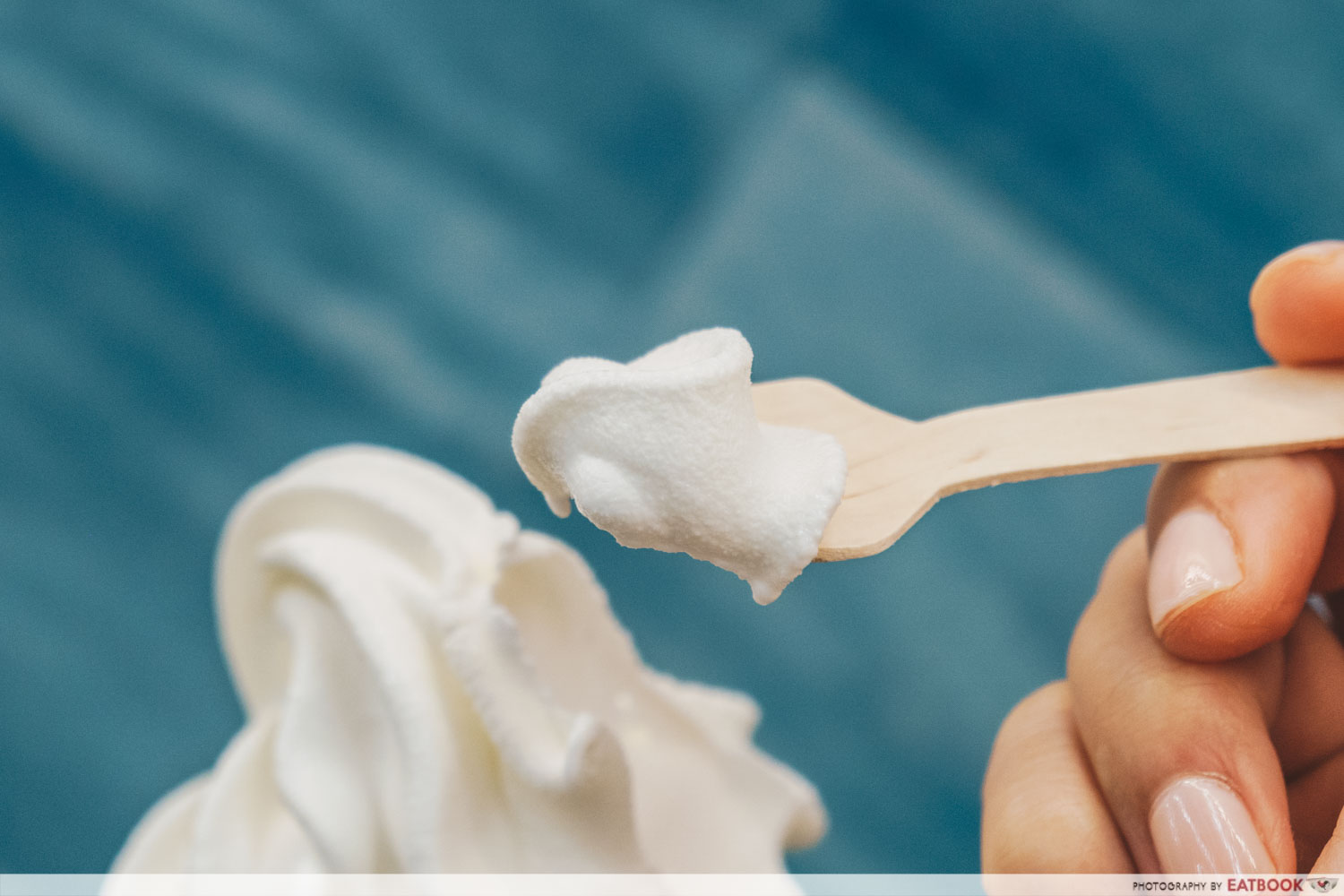 You can also walk in just to buy the Hokkaido Soft Serve from their counter, but personally, I'll be back to try it in the IBC Root Beer Float ($4.90).
Ambience at Tempura Tendon Tenya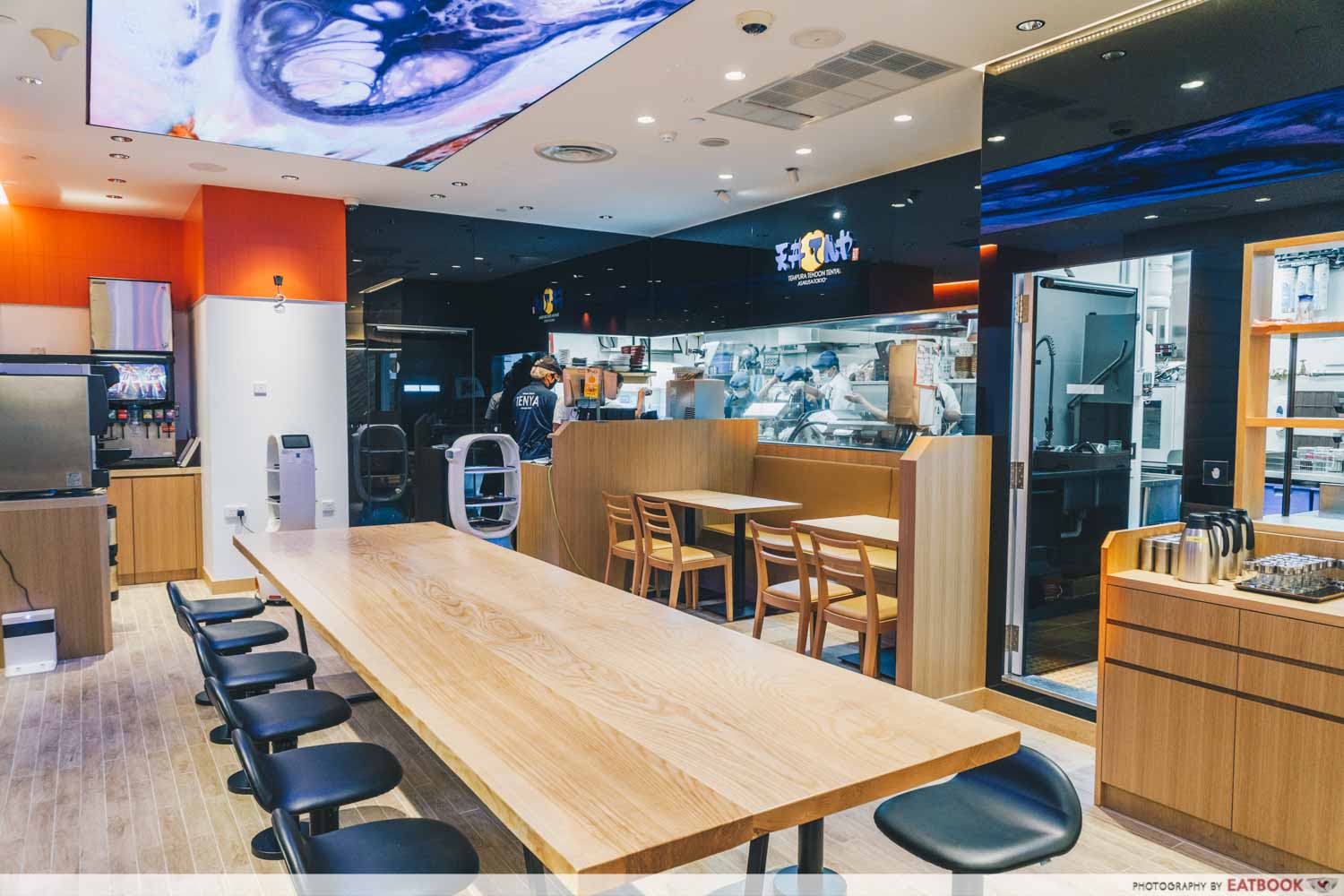 Despite being housed in a discreet basement corner in Orchard Central, Tenya is a brightly lit unit with a selection of small tables, booths and a big communal table. There is an LED display on the ceiling above the communal table screening oscillating light displays, including one that makes you feel like you're underwater. 
The verdict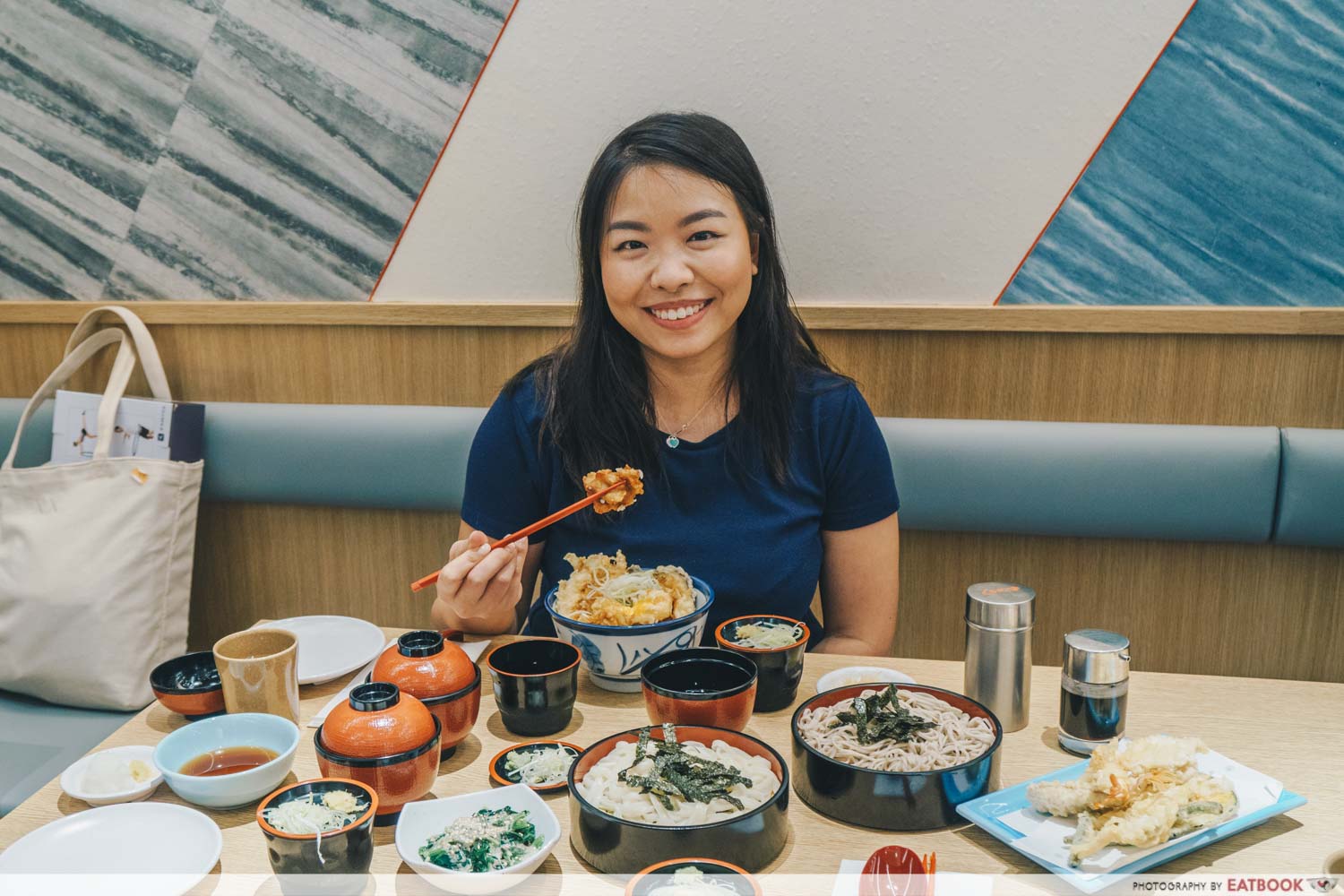 Tenya offers a good selection of tempura that's priced very affordably. I appreciate that the ingredients used in the food are of good quality, and that makes me feel like I'm getting my money's worth to dine there.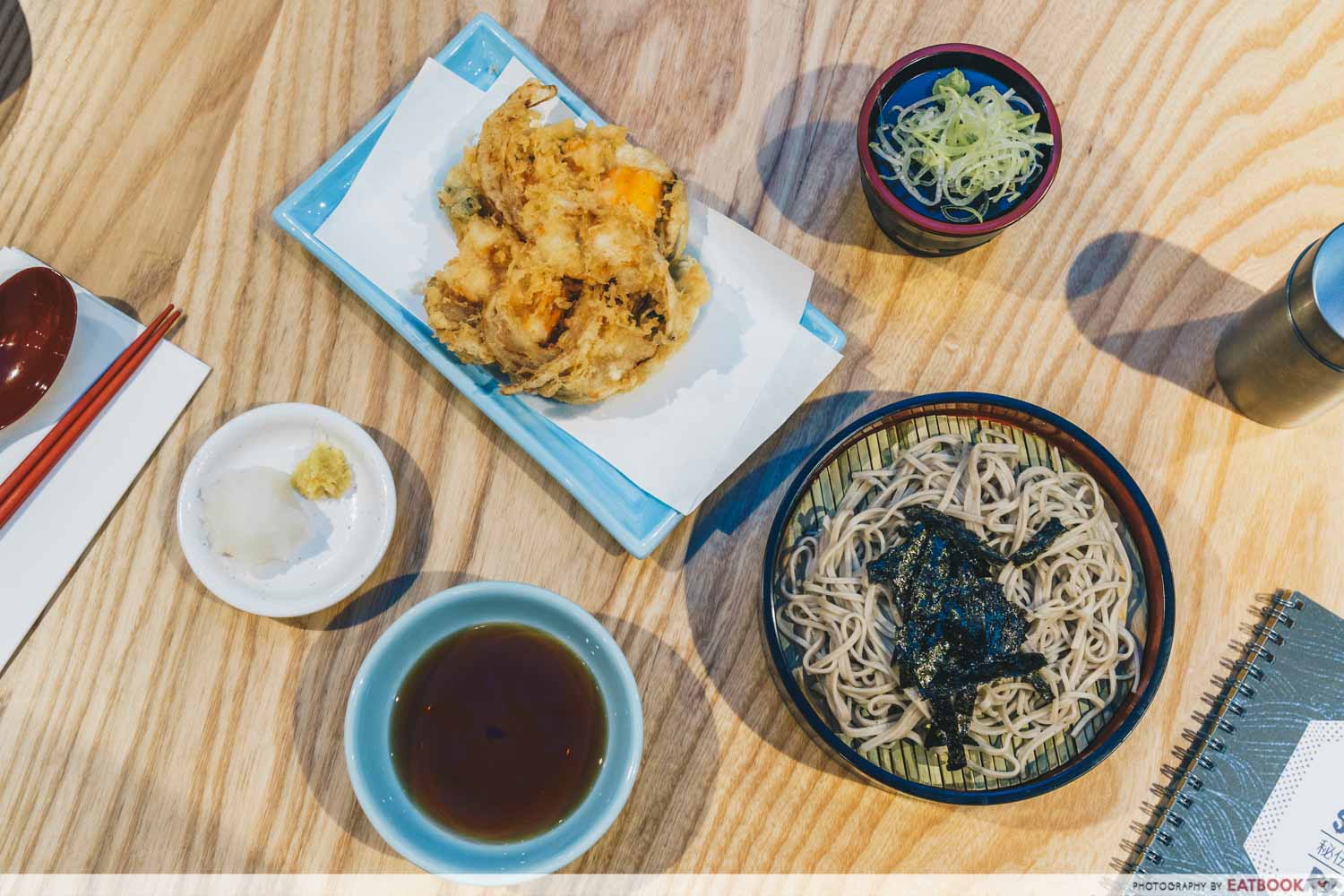 More plus points go to Tenya's very central location in Orchard Road, and for being just next to the toilet, should you need to catch a break while queueing ─ we foresee long queues like the ones at Tendon Kokaku when they first opened.
If the queue at Tenya is too daunting, check out our guide to dining in Orchard Central!
Address: 181 Orchard Road, #B1-01, Orchard Central, Singapore 238896
Opening hours: 11am to 10pm (last order at 9:30pm)
Tel: 6509 6838
Website
Tempura Tendon Tenya is not a halal-certified eatery, but their food contains no pork or lard.
Photos taken by Hay Thi.
This was a media tasting at Tempura Tendon Tenya.
20 Orchard Central Food Places Including Korean Buffets And A Japanese Food Hall
Summary
Pros
– Value-for-money
– Quality ingredients
– Well-cooked chicken tempura
Cons
– Tempura batter was slightly thick and lacking in flavour

Recommended Dishes: Tori Tendon ($9.90), Tori Tempura Cold Udon ($14.30), Hokkaido Soft Serve ($2 nett)
Opening hours: 11am to 10pm (last order at 9:30pm)
Address: 181 Orchard Road, #B1-01, Orchard Central, Singapore 238896