Tha Chang Noodle Bar has legit Thai boat noodles in Telok Ayer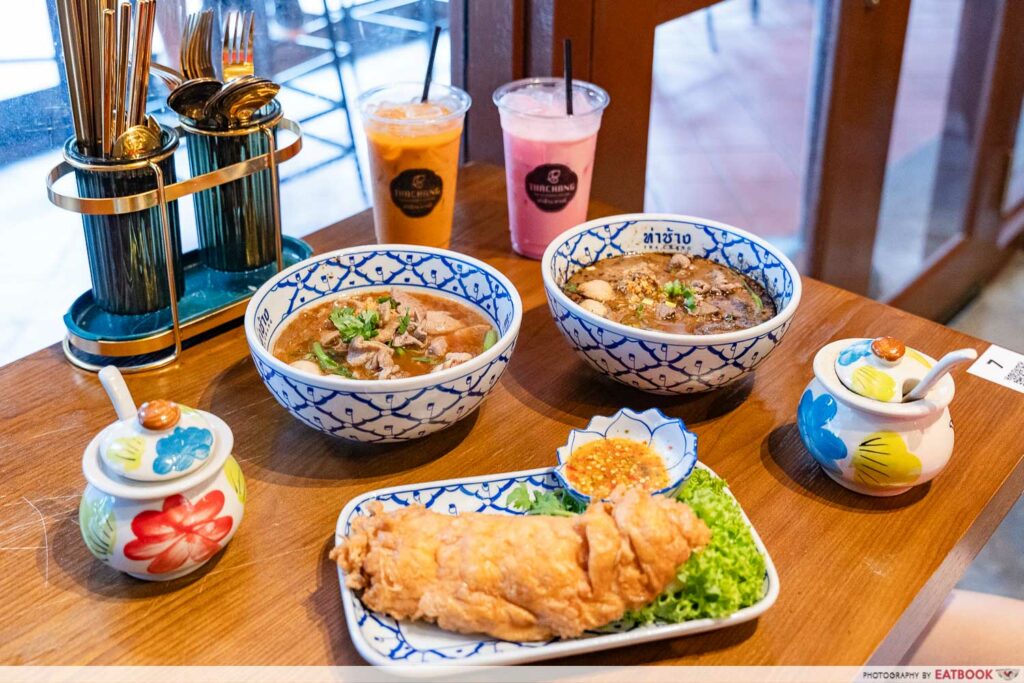 Before closing its shutters, Golden Mile Complex was home to a number of noteworthy Thai eateries—Golden Banana, The Flying Pig, Tha Chang Noodle Bar and many more. The latter recently shifted to a swankier spot in the CBD, while retaining most of its signature dishes on the menu, including Thai boat noodles and crab omelette. We dropped by the Telok Ayer restaurant for lunch on a weekday!
Food at Tha Chang Noodle Bar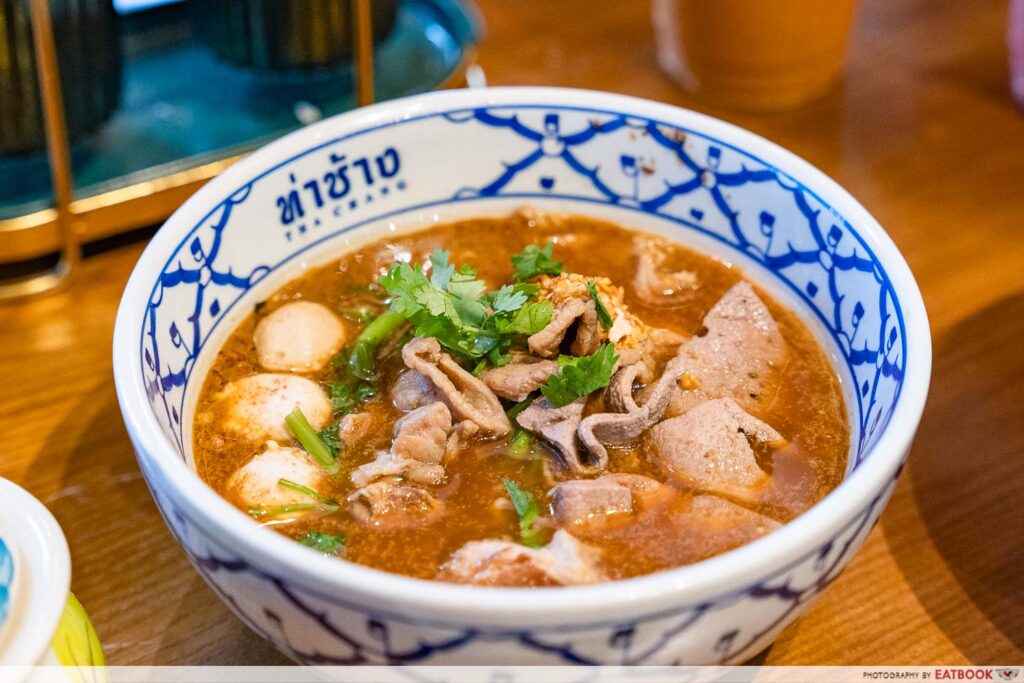 Tha Chang fans will be delighted to know that the eatery's famous boat noodles are available here. There's the Special Pork Boat Noodle Soup ($9.90+), which we opted to have with Egg Noodle. You can also choose from Thai Noodle, Bee Hoon, and Vermicelli.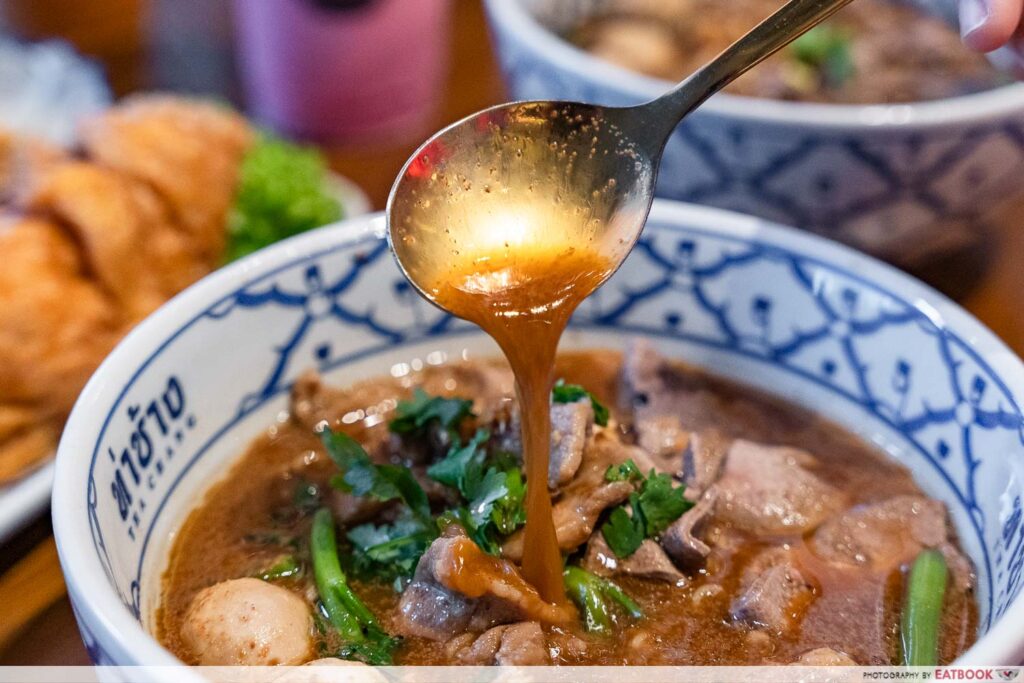 Right off the bat, the broth was rich and full-bodied, with a robust flavour that reminded me of the version you'd get on the streets of Bangkok. While pig's blood is traditionally added to thicken and season the soup, the ingredient is banned here in Singapore. I felt like this bowl was delicious enough without it, though.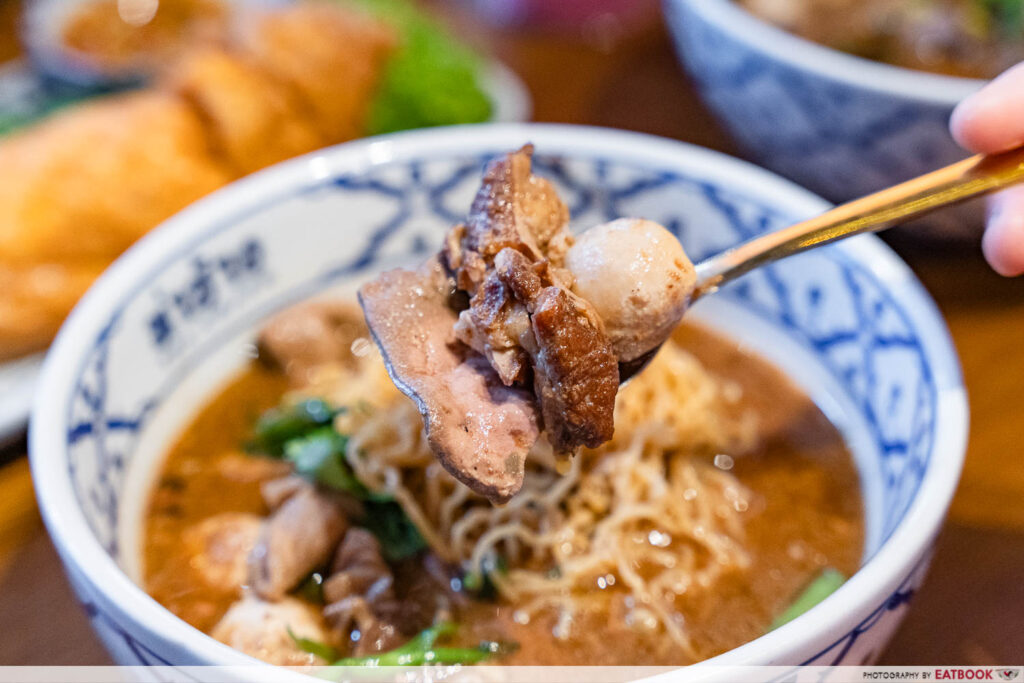 The soup leaned sweet for my liking, so I think opting for the spicy version would have been a better choice in order to offset that sweetness. You also get a myriad of meaty toppings, including pork balls, tender pork slices, and liver.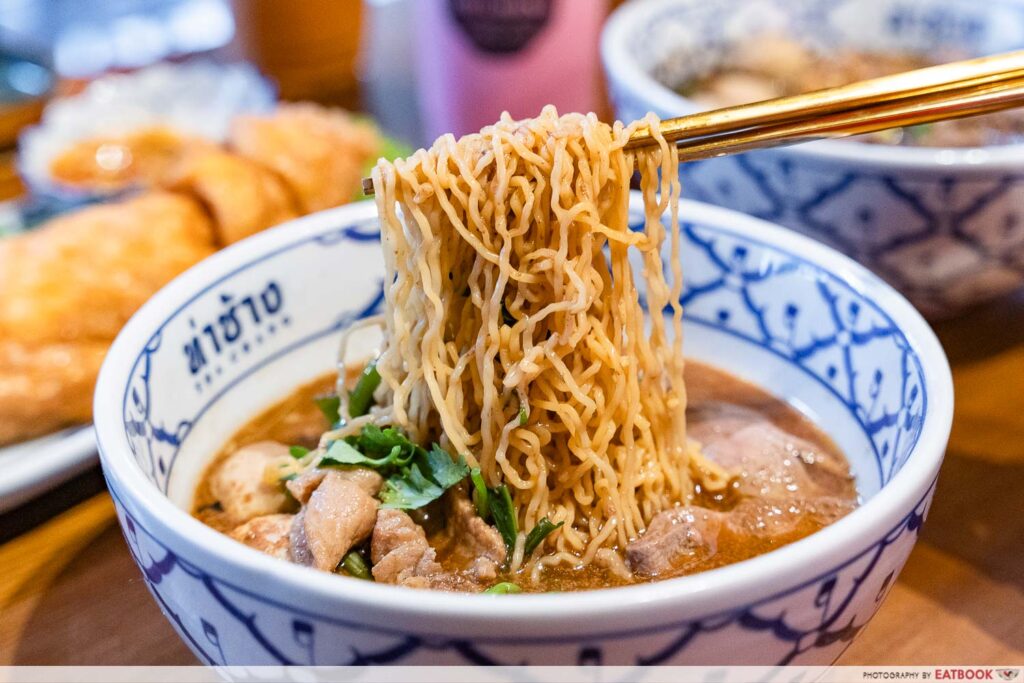 I enjoyed the springy egg noodles that retained their texture despite sitting in the broth, but my dining companion preferred having the quintessential Thai rice noodles instead. Perhaps these egg noodles would work better as a dry dish instead of in soup form, similar to ba mee haeng AKA Thai street noodles. You can, in fact, opt to have your boat noodles dry, which I'd love to try on my next visit.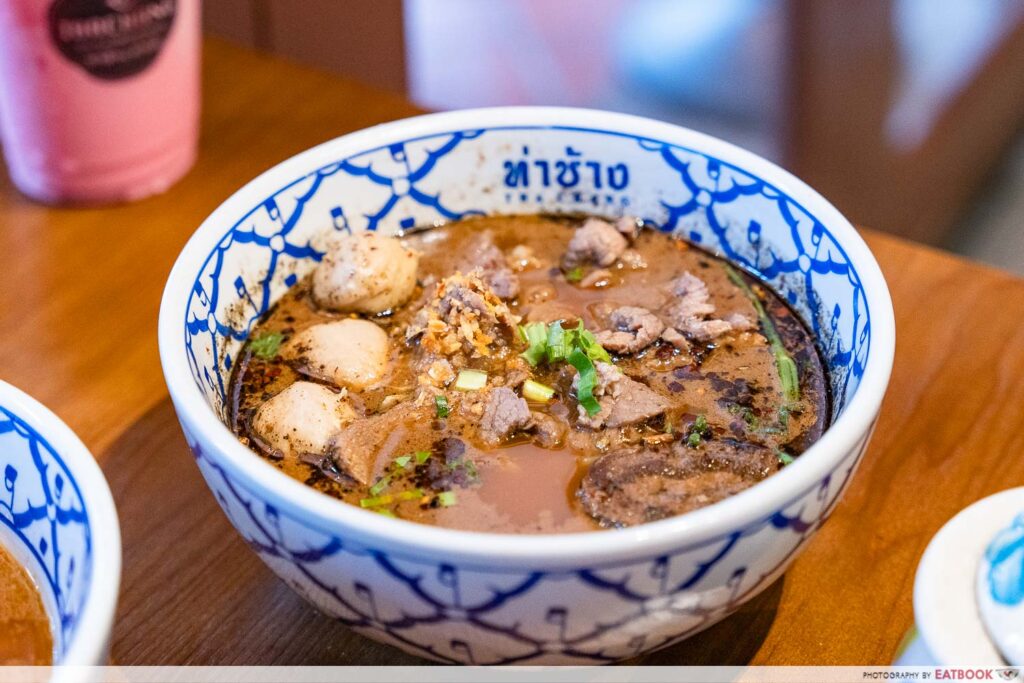 Our unanimous favourite was the Special Beef Boat Noodle Soup ($10.90+); we got this with Thai rice noodles and requested a spicy broth.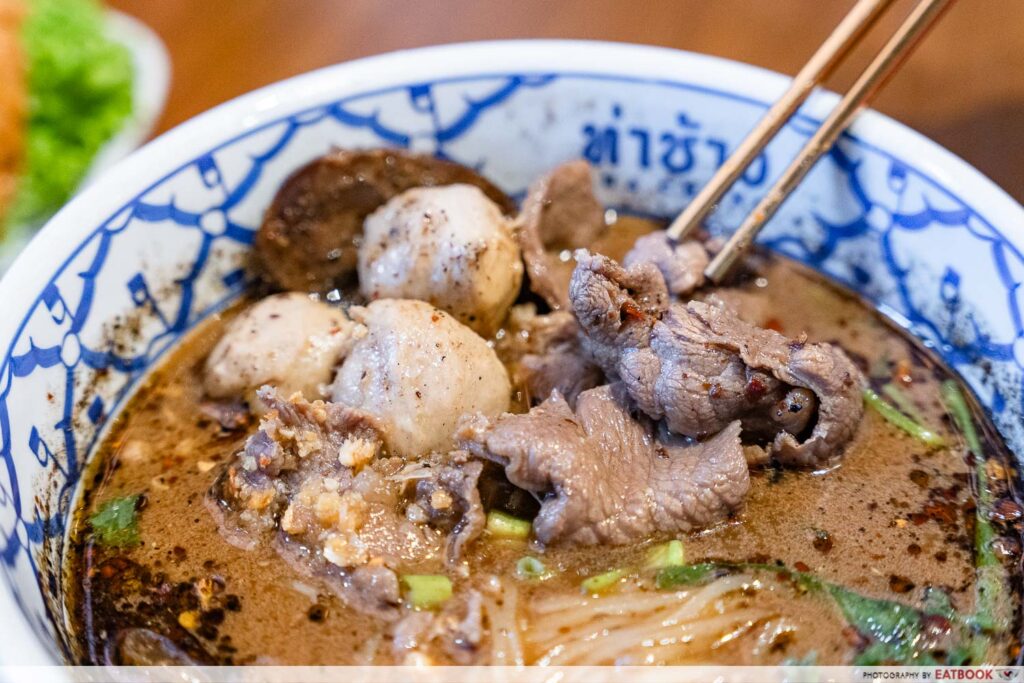 I wasn't expecting much from this bowl, and boy, was I blown away. First off, the generous portion. This came with ample beef slices and beef balls atop chewy rice noodles, held together by a flavoursome and hearty beef broth. For this price, I felt that I was getting a good bang for my buck.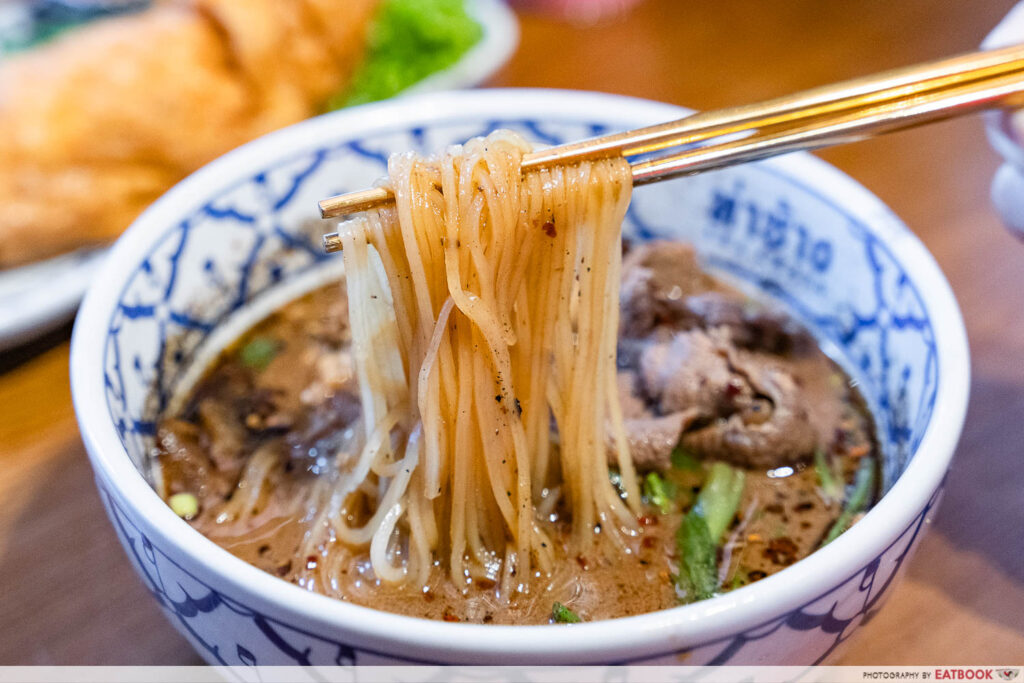 The spiciness of the soup was just right, making each slurp a moreish one—we kept going back for seconds and devoured the whole bowl within minutes. Paired with the QQ rice noodles, this number was a clear winner.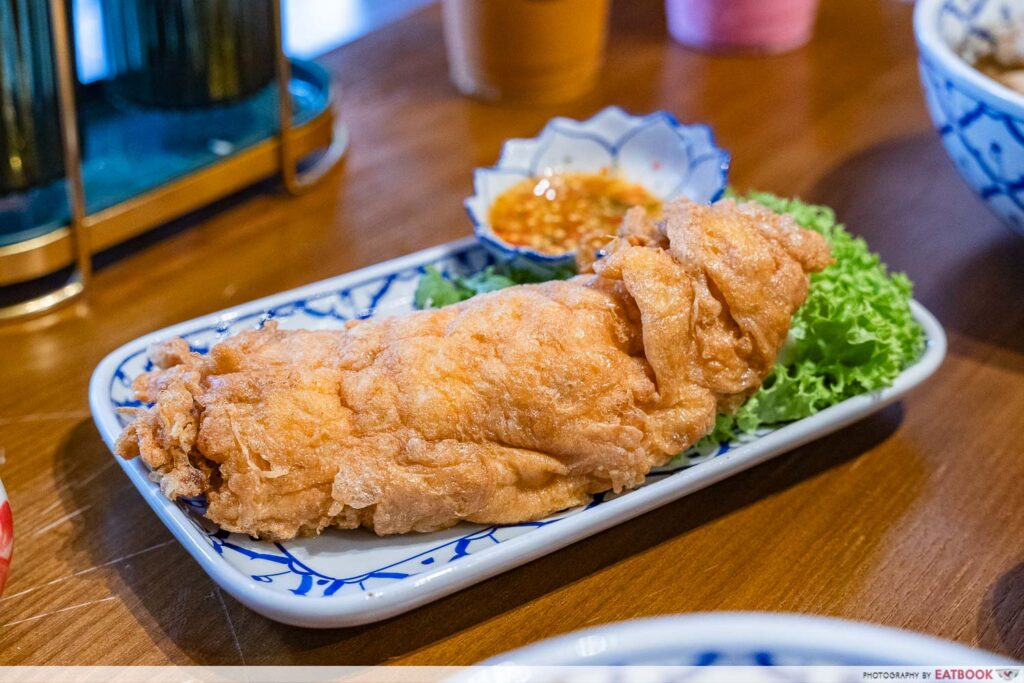 If you're looking to splurge, consider sharing the Omelette Crab Bomb ($23.90+), a sinful egg dish that goes excellently with Sticky Rice ($2+) and Basil Pork ($17.90+). You get a sizeable log of crab-filled omelette, deep-fried Thai-style, and served with a tangy chilli dip on the side.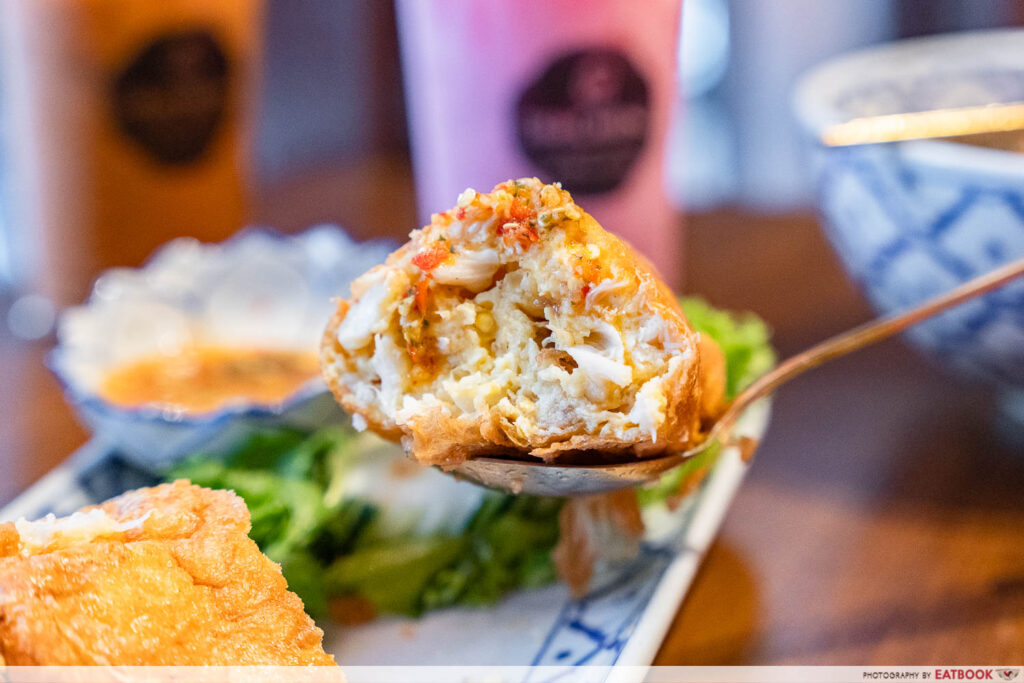 While there's a fair amount of crab meat in the egg, I felt that the omelette itself was a tad dry and the price was a little steep. This side did taste better as leftovers, though; maybe leaving it out for a while added some moisture back to the dish.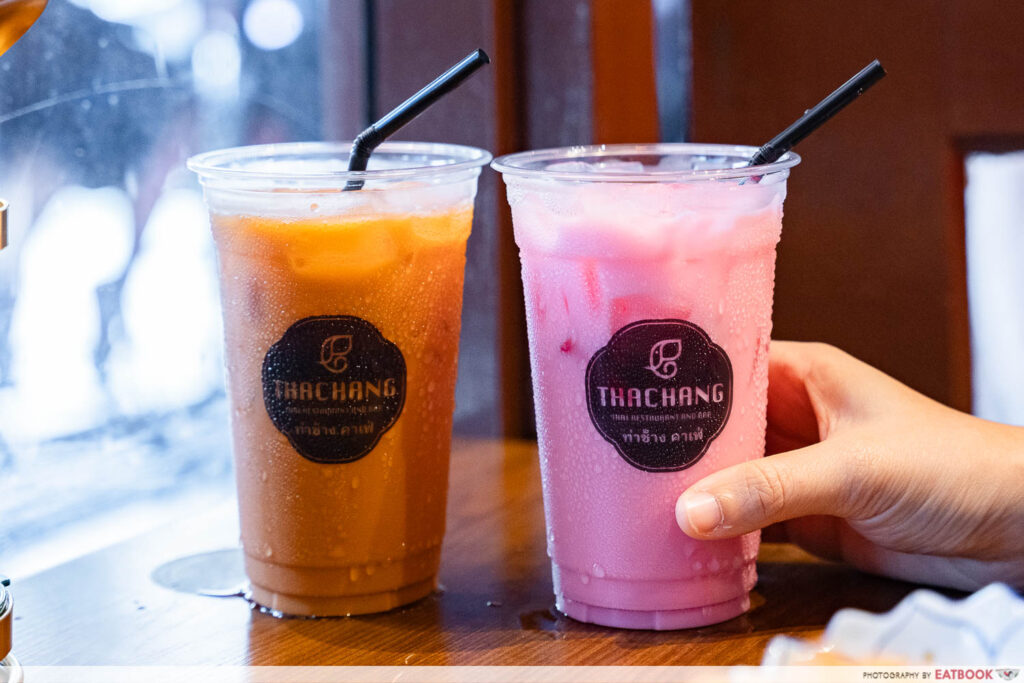 To wash down everything, you won't go wrong with a cup of Thai Milk Tea ($3.90+). I appreciated how this beverage boasted the perfect mix of tea, milk, and sugar, so you still get that iconic, floral fragrance of cha yen. Alternatively, if you have a super sweet tooth, maybe the Thai Bundung ($3.90+) would be up your alley. We found this overly sweet, bordering jelak, so order with caution.
Ambience at Tha Chang Noodle Bar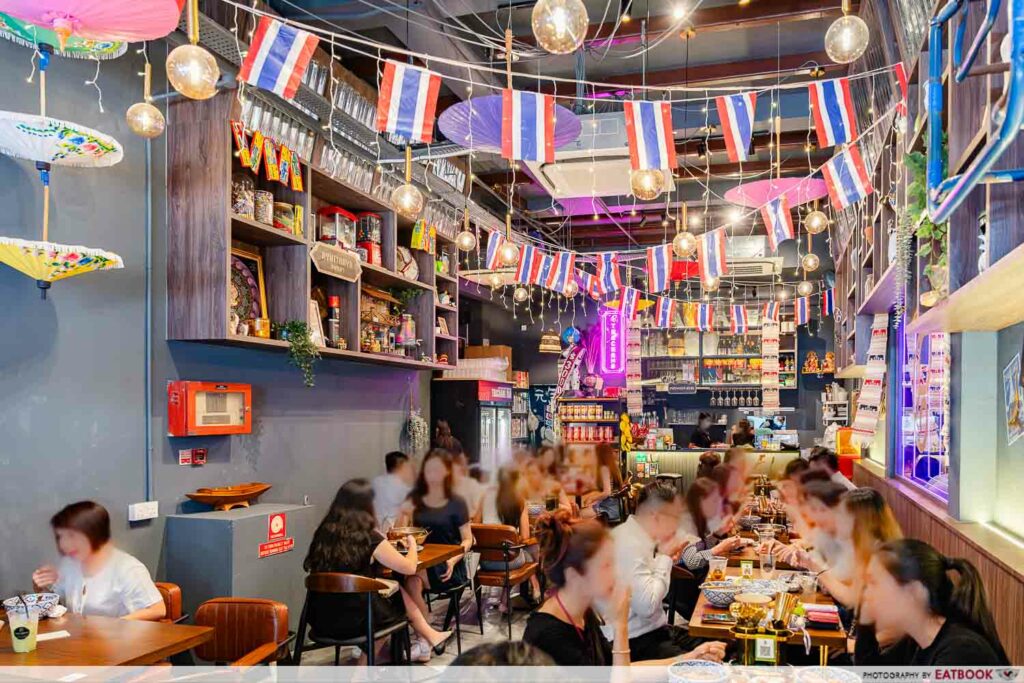 The space of the eatery isn't that large, so patrons might find it a little squeezy, especially during the peak lunch hour. We visited at 11:45am and managed to snag a cosy window-side spot, though the restaurant got packed in minutes. Soon after, there was a perpetual line outside waiting for a table. Come by before or after the office lunch crowd swarms in; otherwise, visit for dinner when it's less hectic!
Tha Chang is an easy four-minute walk from Telok Ayer MRT Station.
The verdict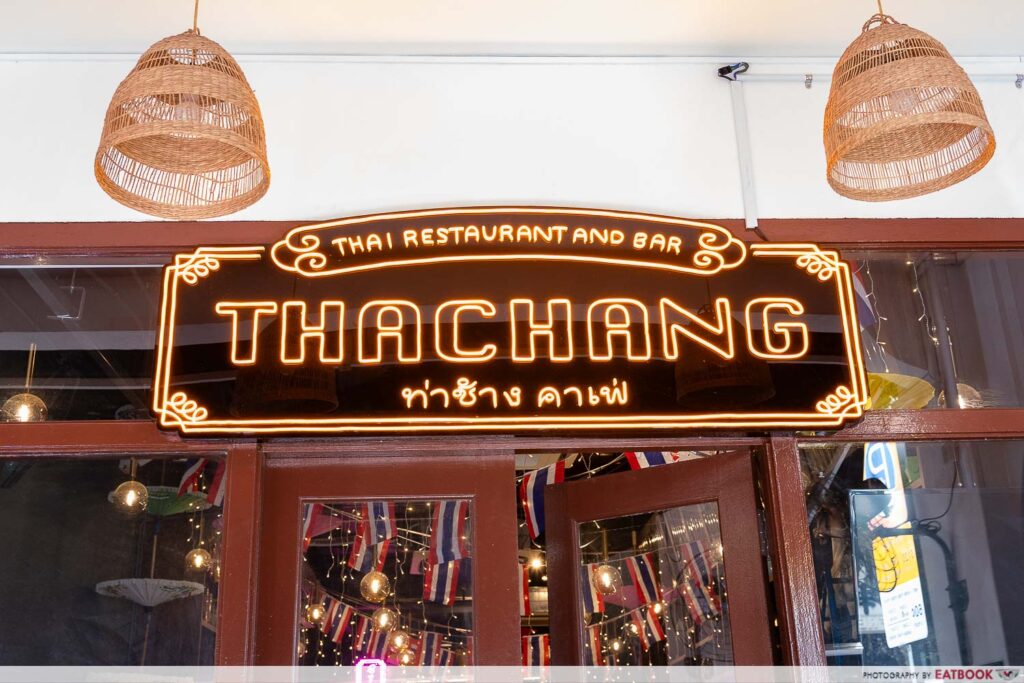 Tha Chang Noodle Bar's convenient CBD location is a huge draw, especially for those working in the area. However, I'd advise against visiting for weekday lunch unless you're prepared to wait. While the prices here aren't as affordable as before, the portions are pretty generous, so I think it's still worth a shot if you love Thai fare.
Another popular eatery in the CBD is Ah Lock & Co, which sells chunky min jiang kueh and Hakka rice bowls at Guoco Tower. Otherwise, if you'd like to check out the other Thai restaurants that have moved from Golden Mile, read our City Gate guide.
Address: 171 Telok Ayer Street, Singapore 068621
Opening hours: Daily 11:30am to 10pm
Tel: 8874 6868
Website
Tha Chang Noodle Bar is not a halal-certified eatery.
Ah Lock & Co Review: Highly Rated CBD Eatery With Loaded Min Jiang Kueh And Hakka Bowls
Photos taken by John Lery Villanueva.
This was an independent review by Eatbook.sg.
Tha Chang Noodle Bar Review: Popular Boat Noodle Eatery From Golden Mile Now In CBD
Tha Chang Noodle Bar Review: Popular Boat Noodle Eatery From Golden Mile Now In CBD -

8/10
Summary
Pros
– Convenient location
– Delicious beef noodles
– Hearty portions
Cons
– Long queue during lunch
– Omelette Crab Bomb was expensive
Recommended dishes: Special Beef Boat Noodle Soup ($10.90+), Thai Milk Tea ($3.90+)
Opening hours: Daily 11:30am to 10pm
Address: 171 Telok Ayer Street, Singapore 068621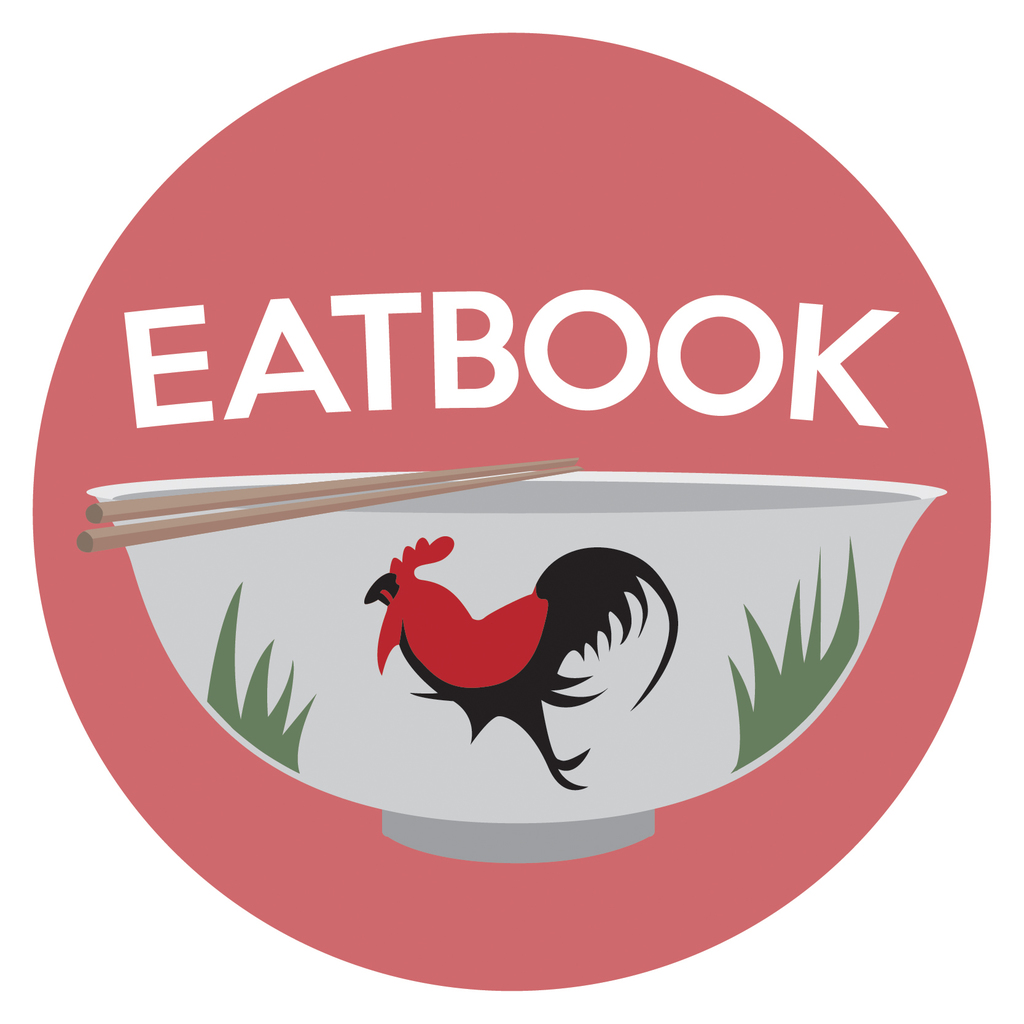 Drop us your email so you won't miss the latest news.