Tian Jin Fong Kee has handmade dumplings with a 74-year history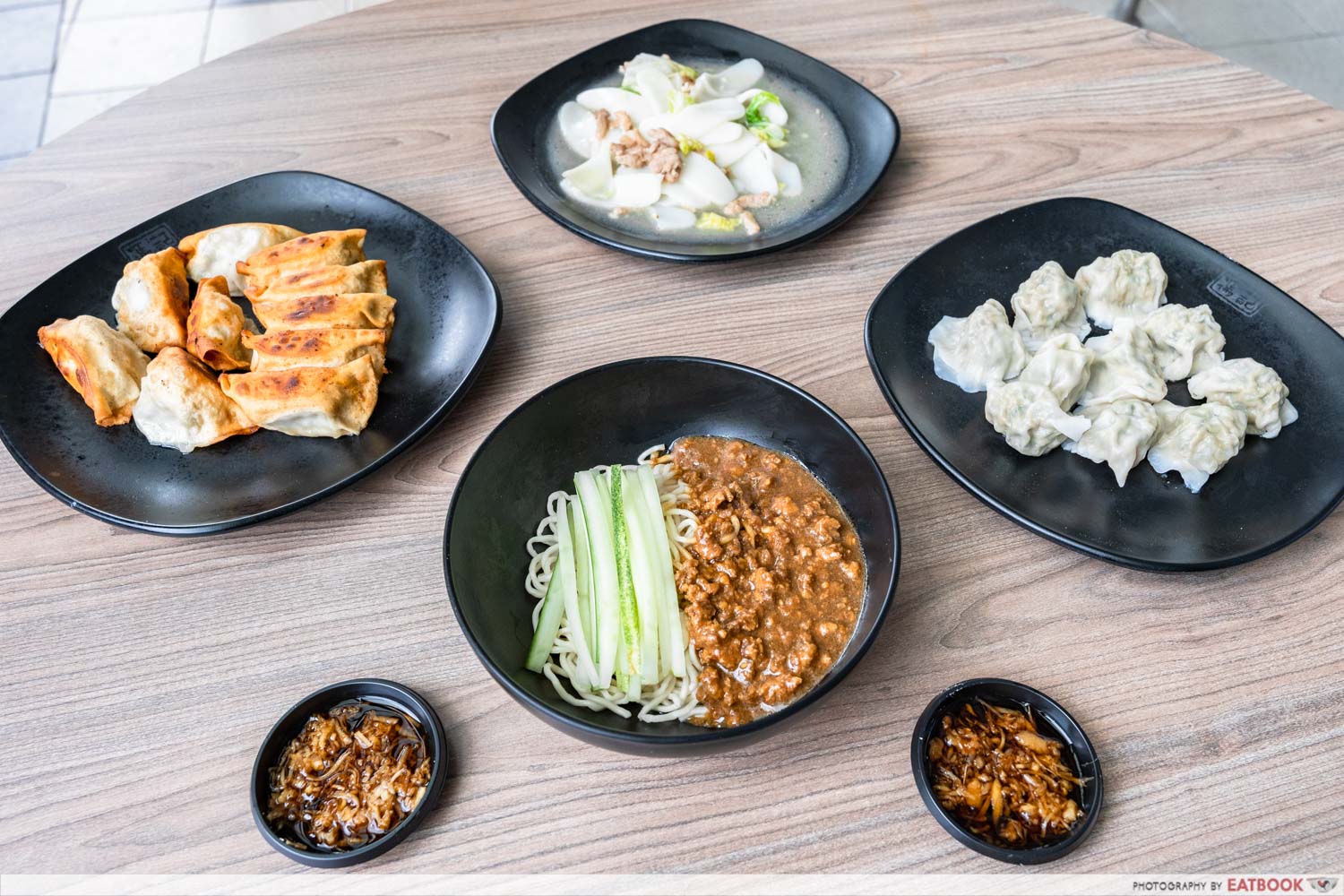 Dumplings: simply made with flour, water, meat, some vegetables, and seasonings. They're simple, convenient, and plain delicious. I often find myself boiling the typical, frozen ones from the supermarket into a pot for a quick meal, but let's be honest, nothing really compares to the real deal—handmade dumplings. When I heard about Tian Jing Fong Kee, which specialises in them, I knew immediately that I had to try the stall out.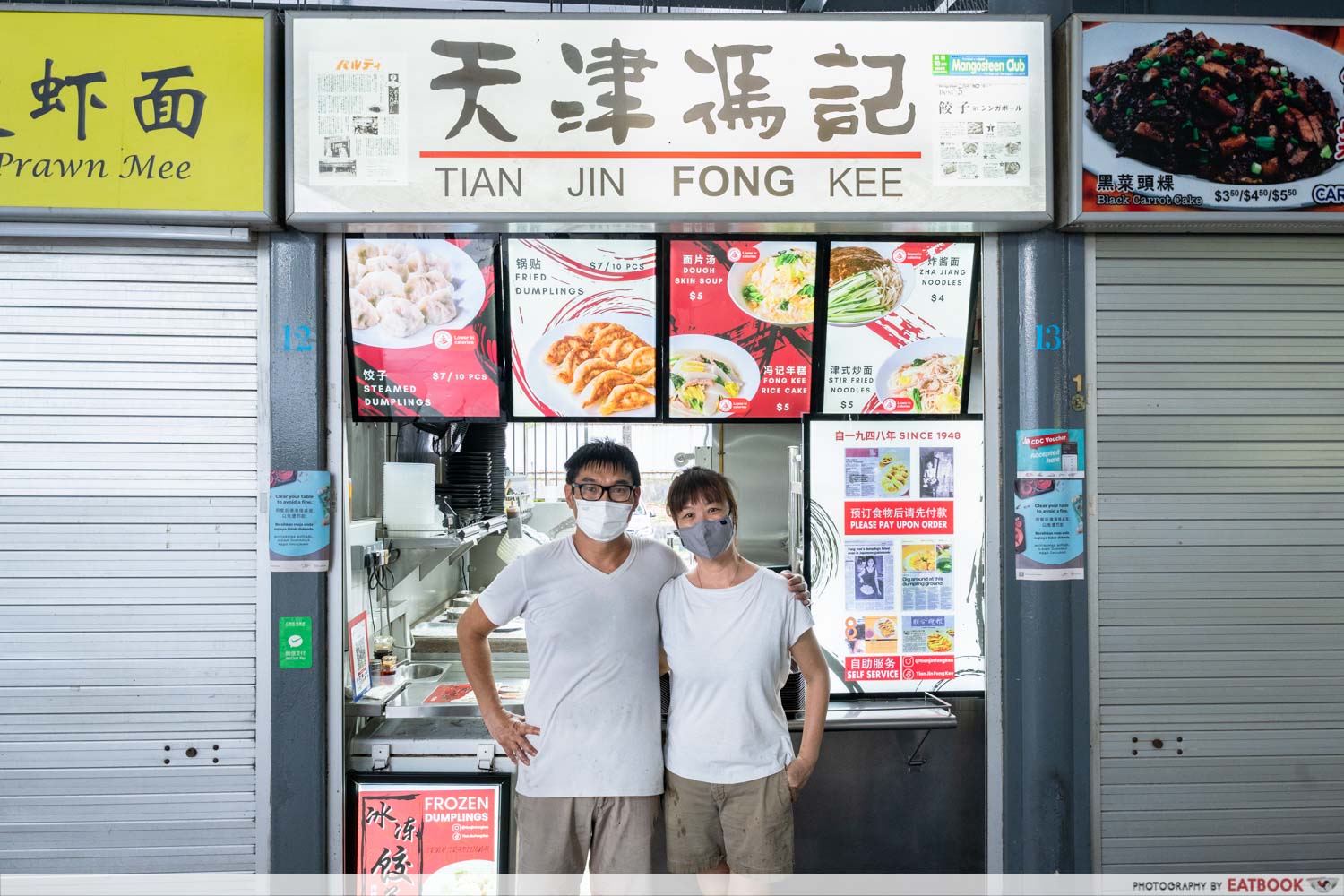 The first Tian Jing Fong Kee outlet was founded at People's Park in 1948. It's still in operation today, which makes them 74 years old! We visited the outlet at Serangoon Gardens, where the third-gen owner told us about how he's helped his grandfather at the OG shop since he was seven! Today, he runs the Serangoon stall with his wife.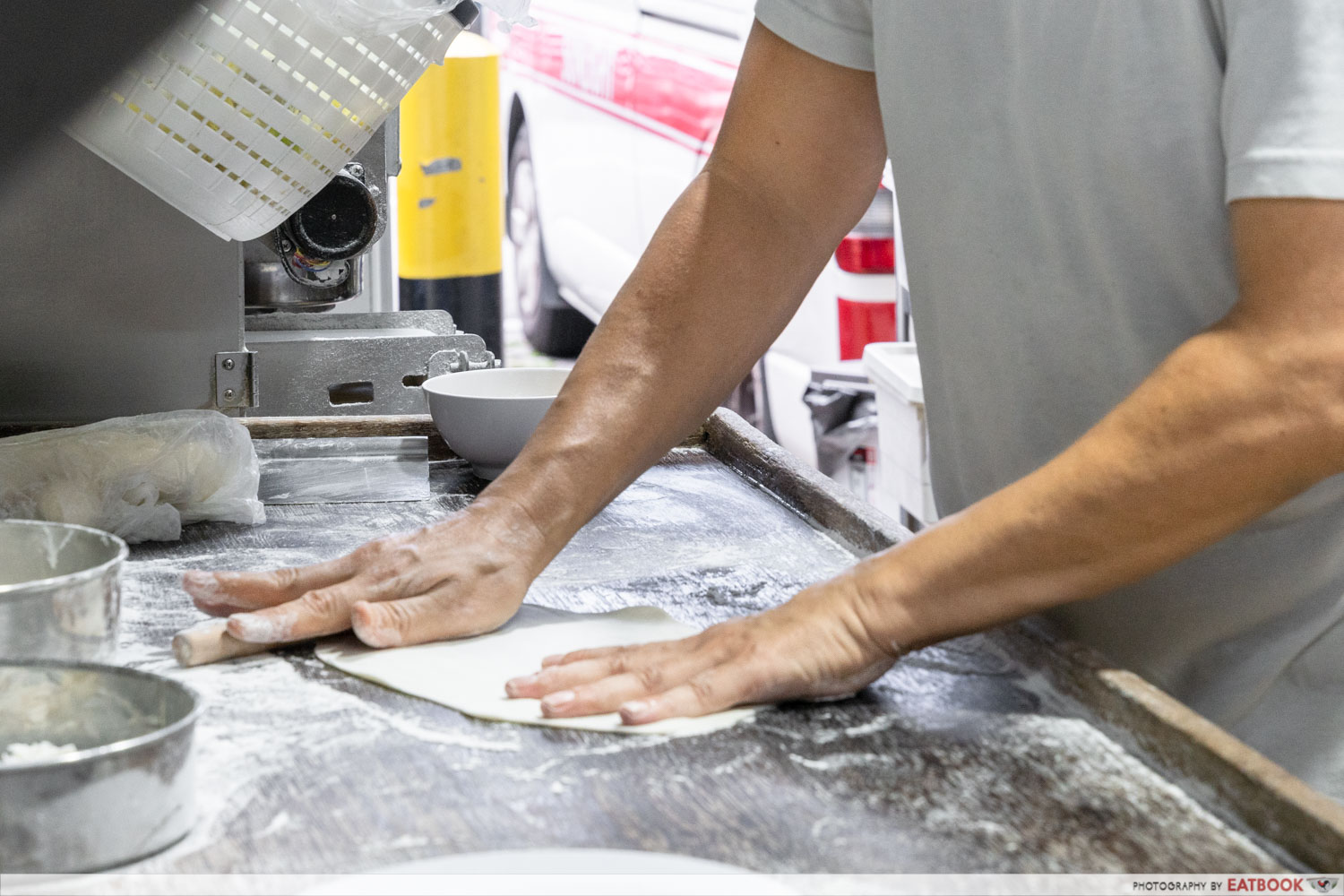 Like his grandfather, he's quite the perfectionist. If the dumplings don't make the cut, be it in terms of colour or flavour, they won't be served. In serving their customers quality dumplings each time, it ensures that diners leave satisfied, and will keep coming back.
JU Signatures Review: Ex-Hotel Chef Helms Dim Sum Cafe With Colourful Har Gao And Mochi Lava Puff
Food at Tian Jin Fong Kee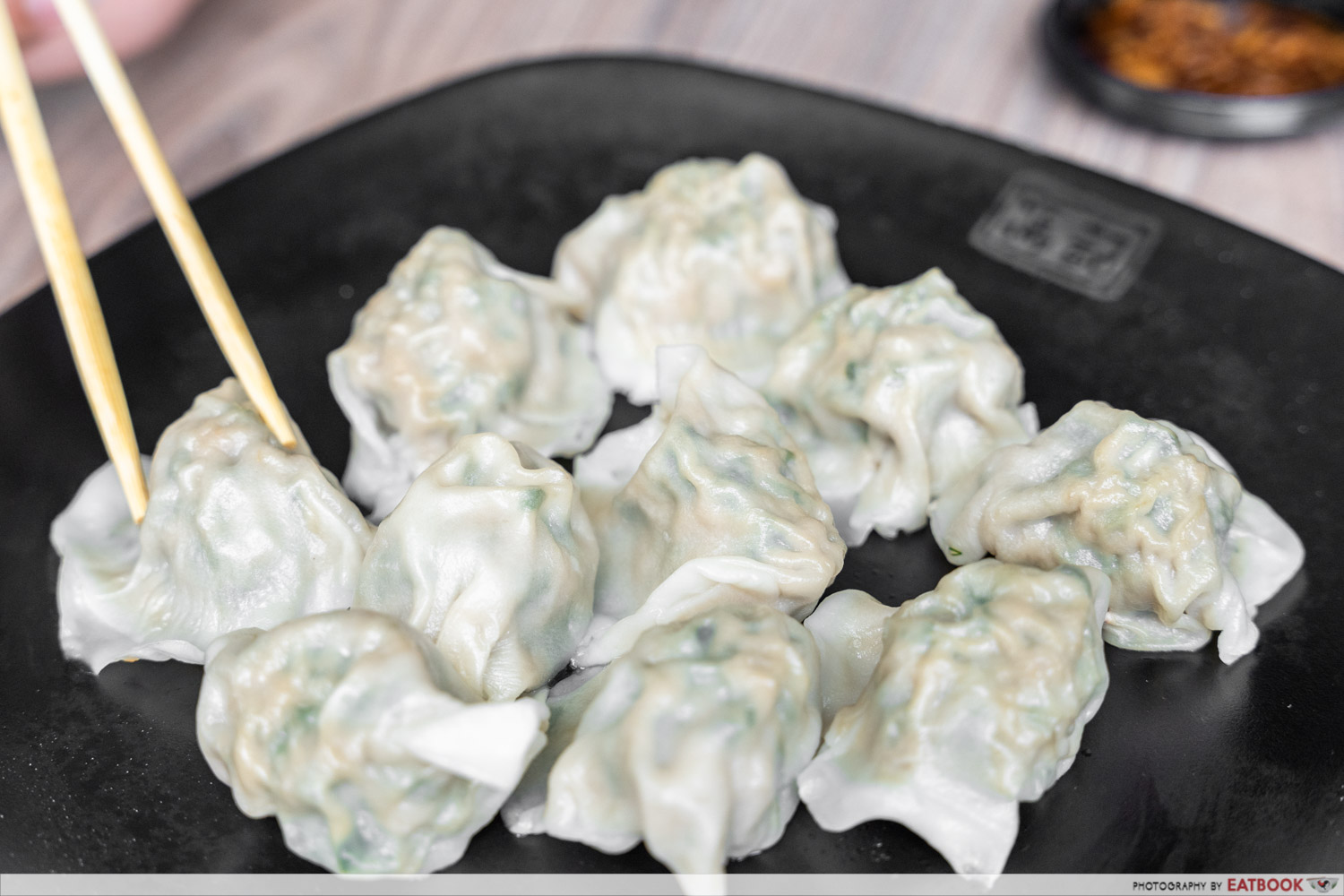 Inspired by his dedication, we had to give their Steamed Dumplings ($7 for 10 pieces) a try. It's a point of pride for Tian Jin Fong Kee that their dumplings are made fresh in small batches throughout the whole day. On a non-busy day, this still works out to about 12kg of dough!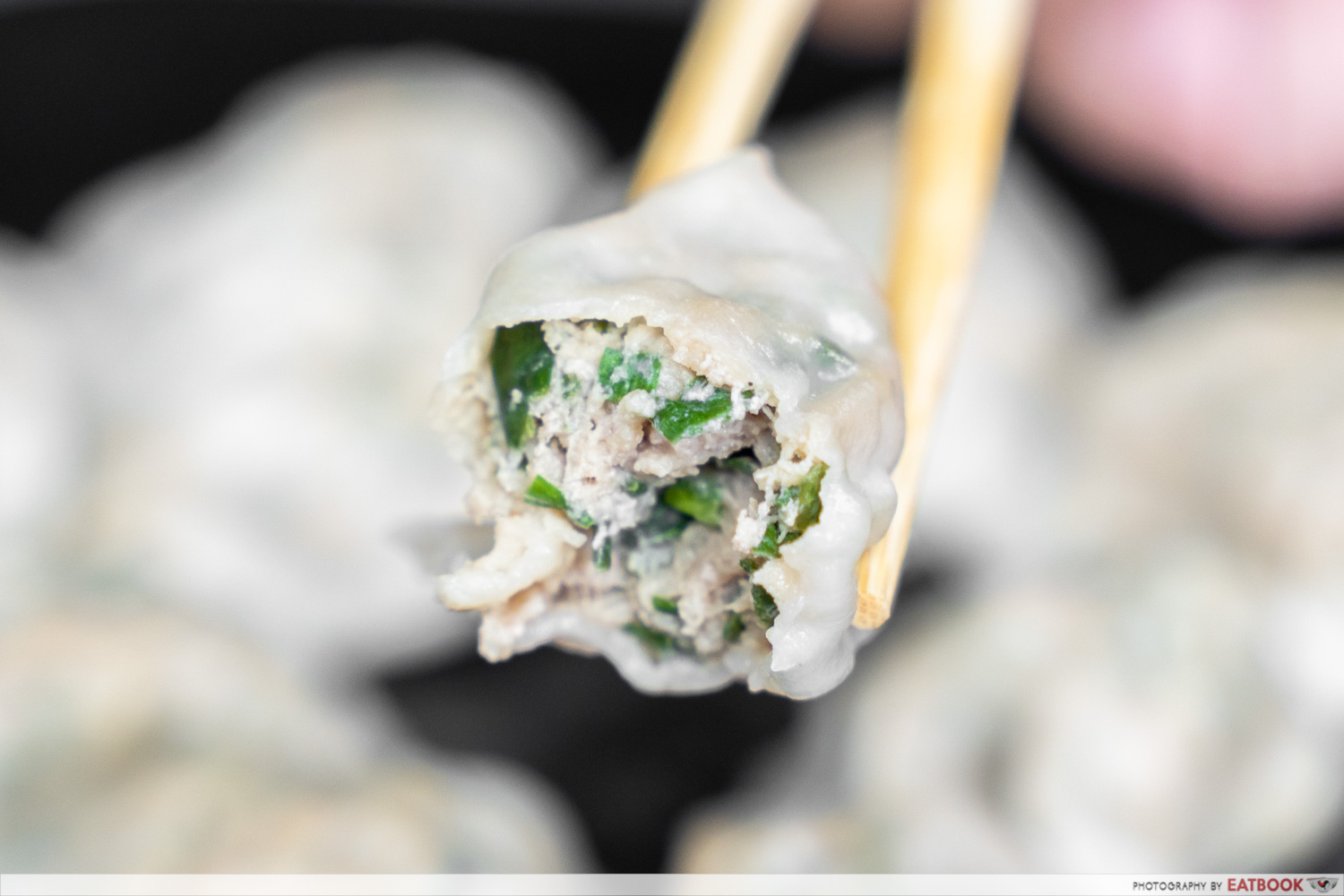 Biting into the plump dumplings, we found them stuffed generously with a well-seasoned meat filling that's fragrant with both sesame oil and chives.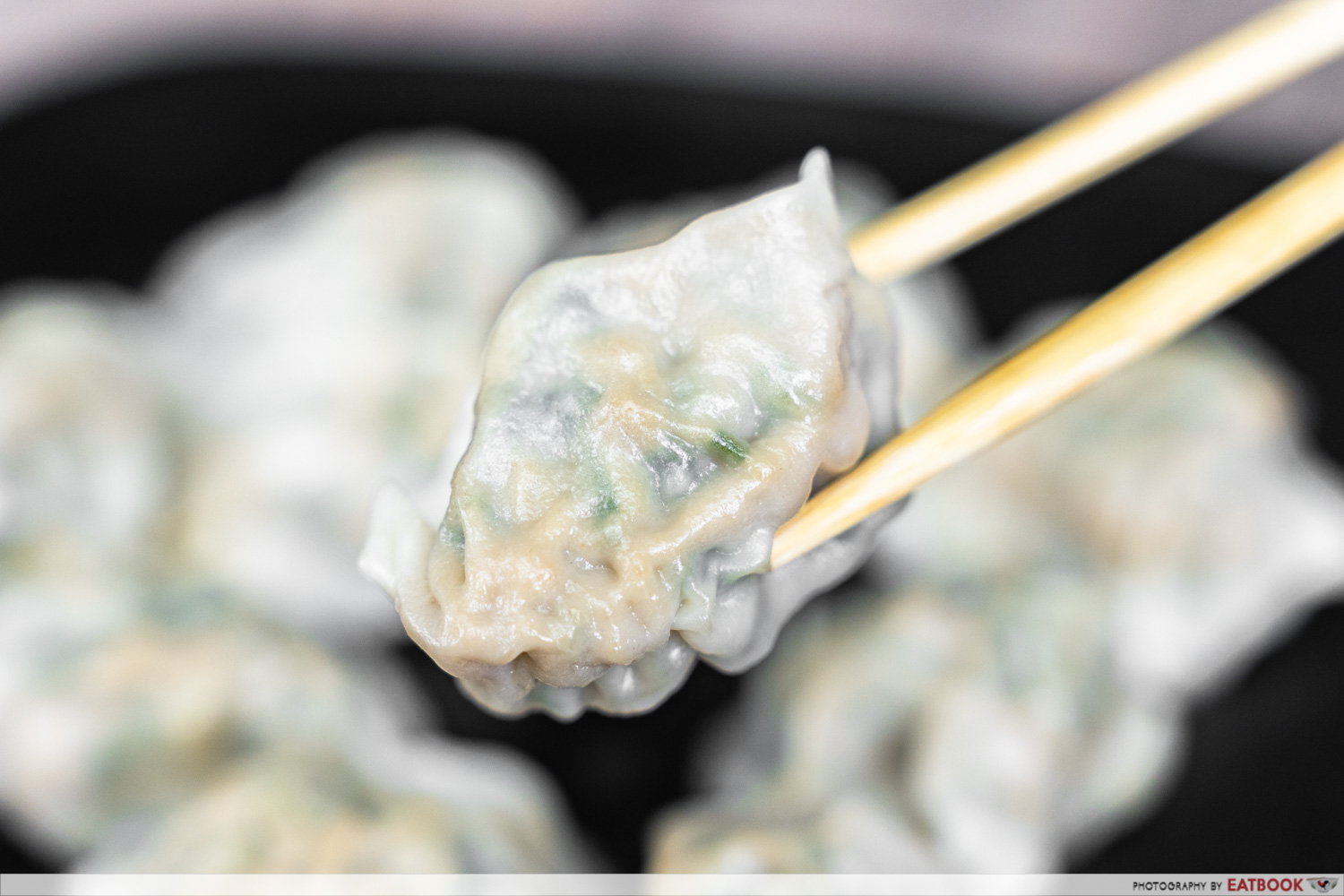 I loved how the skin of the dumplings weren't too thick—in fact, it was almost translucent, so you wouldn't feel stuffed from eating too much dumpling skin. You can also purchase Frozen Dumplings ($14 for 20 pieces) so you'll have a ready stash at home!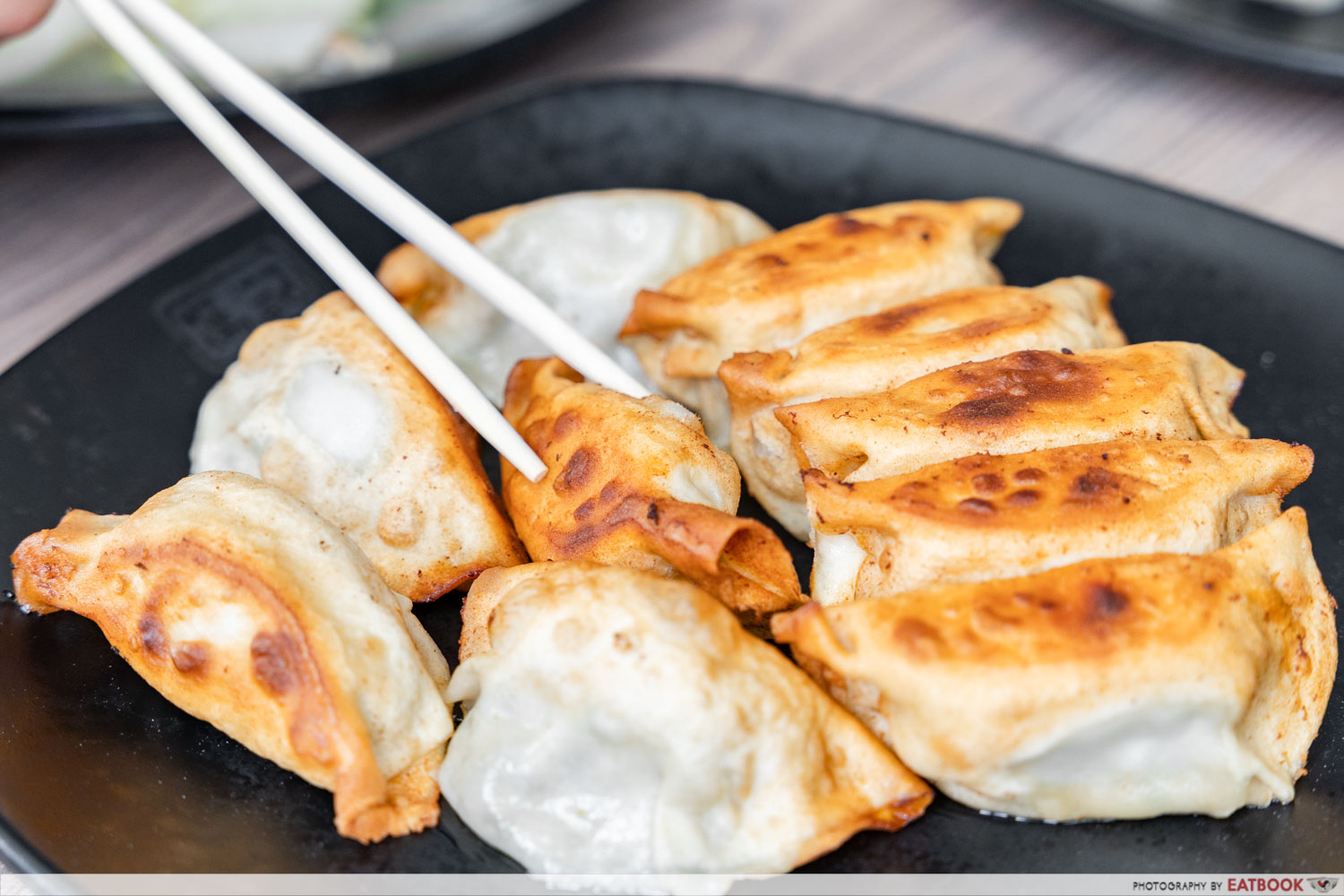 We also got ourselves some guo tie, AKA Fried Dumplings ($7 for 10 pieces). While we were waiting for our turn, we saw them churning out plate after plate of these, affirming our choice to order some.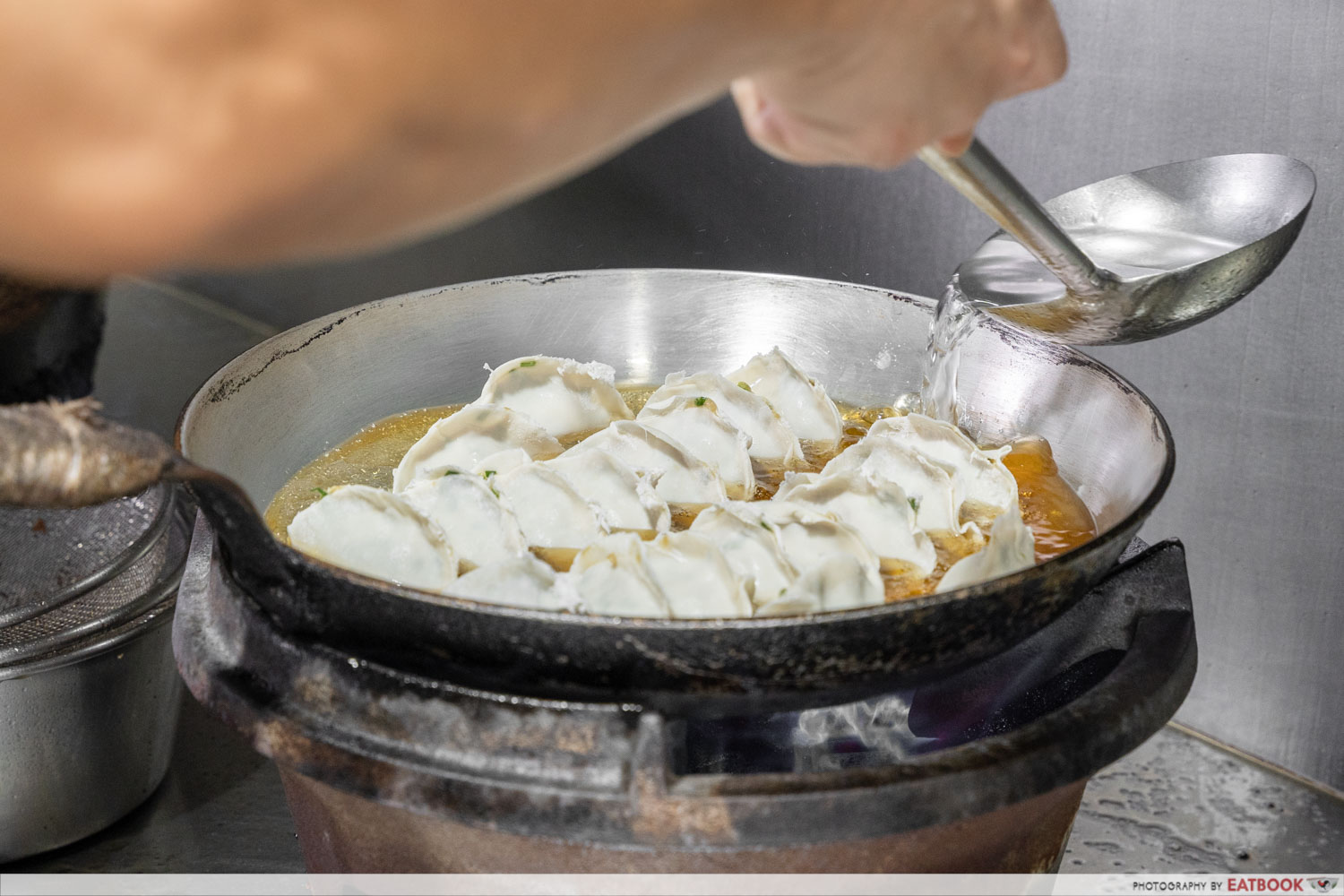 When we asked them about their Fried Dumplings, they shared that the secret to achieving that beautiful golden-brown crust is in frequently changing the oil.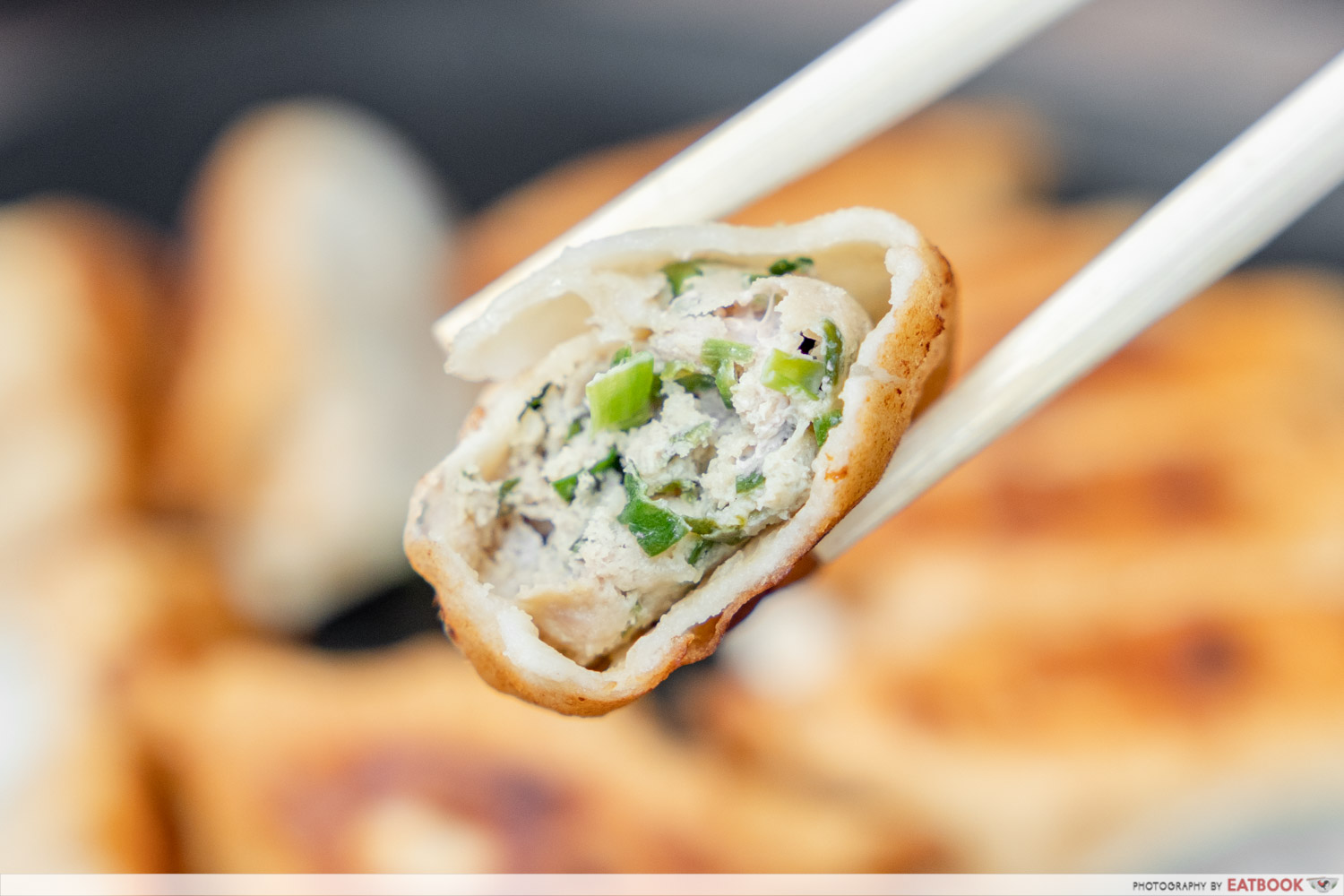 Featuring a similar filling and skin-to-meat ratio as the steamed dumplings, these were extremely juicy.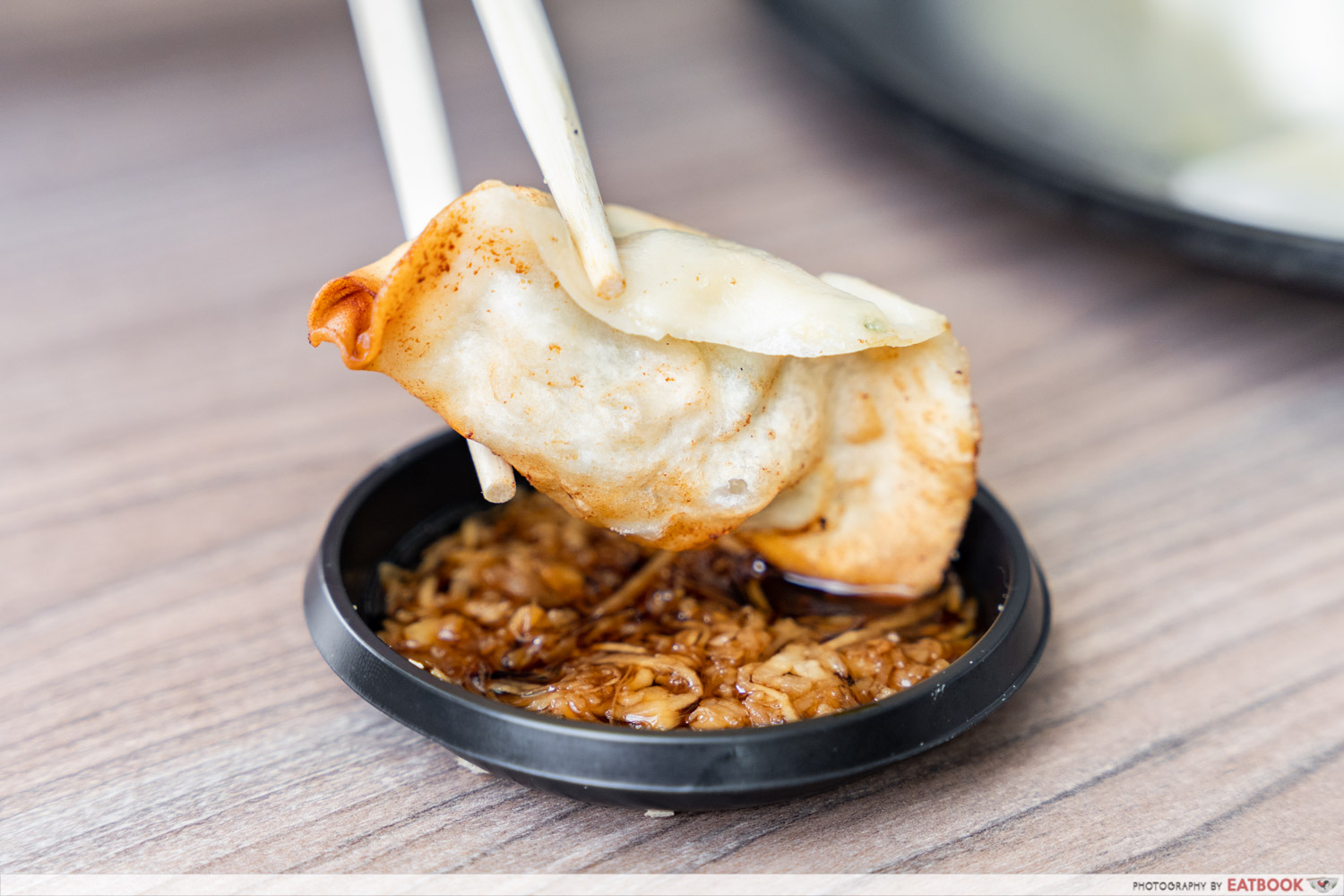 I'd recommend letting them cool for a bit before you take a bite, or you risk scalding your mouth as I did. I also enjoyed the contrasting textures of the crisp skin and tender filling.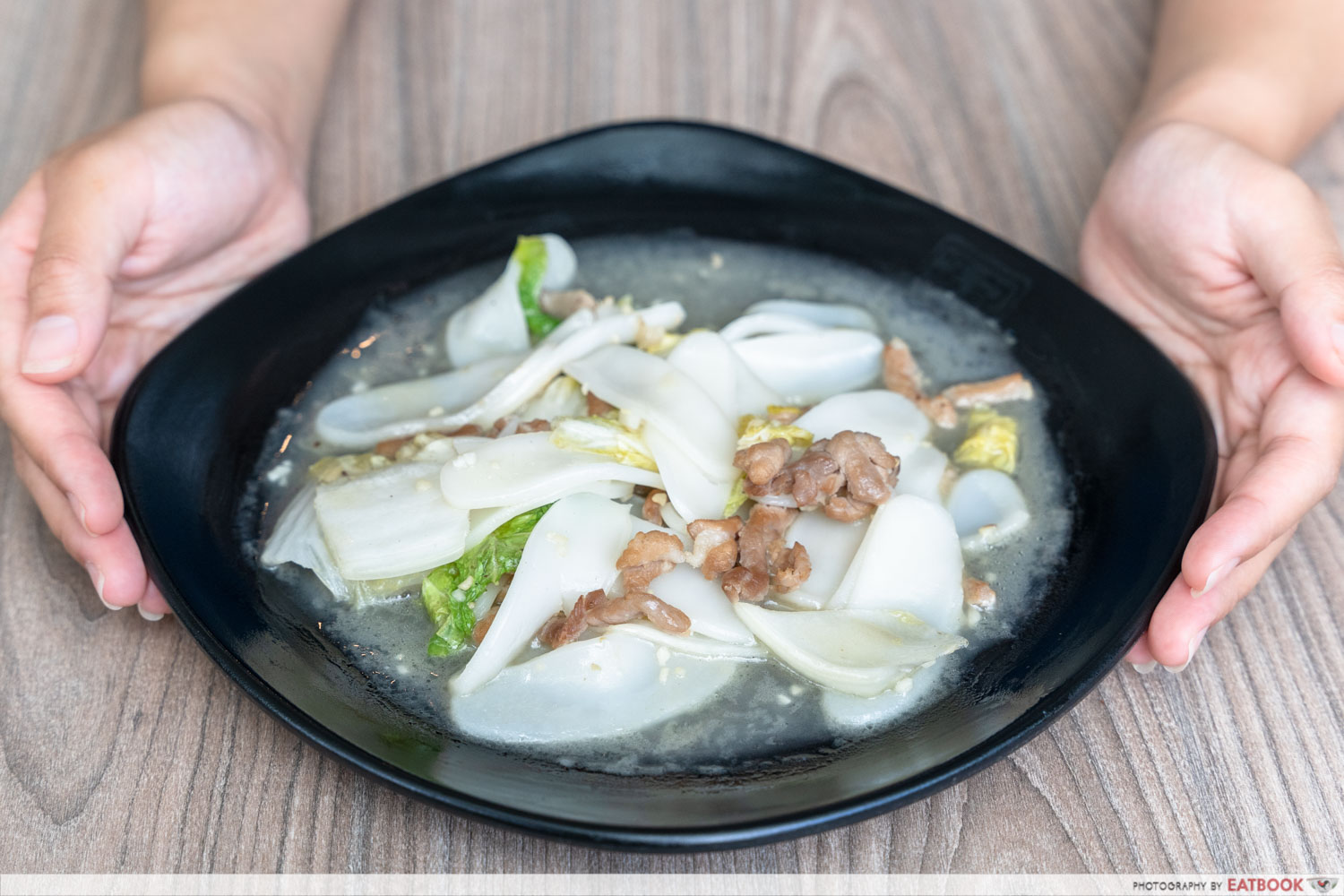 Aside from their famous dumplings, the dish that stood out to me was Fong Kee Rice Cake ($5). These reminded me, texturally, of Korean tteokbokki: chewy, yet soft. These, we are told, have to be soaked overnight before they can be cooked.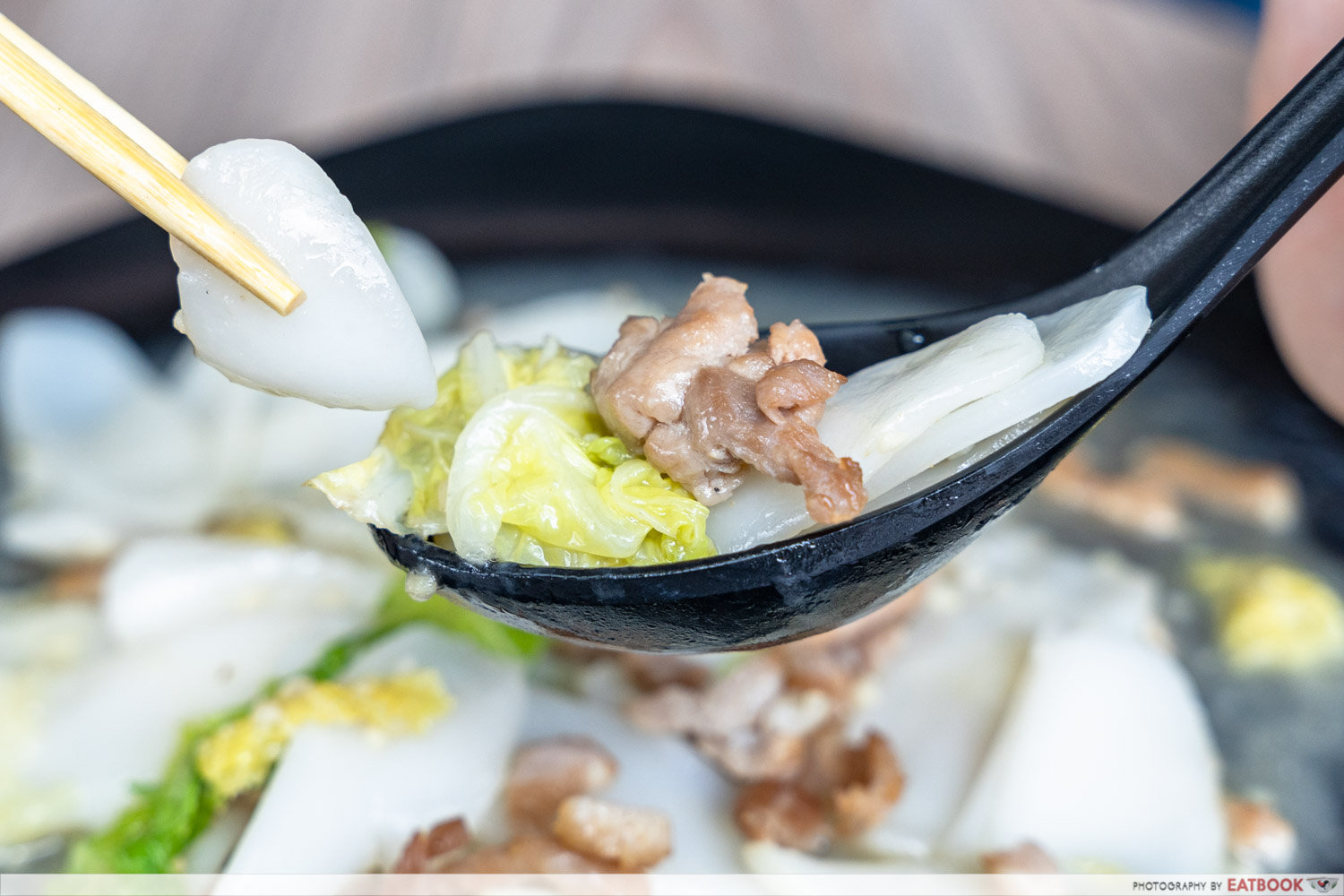 This ultra-garlicky gravy is cooked to order, with vegetables that are stewed till soft. I appreciated how heavy-handed they were with the garlic, but this might be off-putting for those who aren't fans of the flavour. While the gravy was starchy, I wished it could be more viscous, to better coat the rice cakes for extra flavour.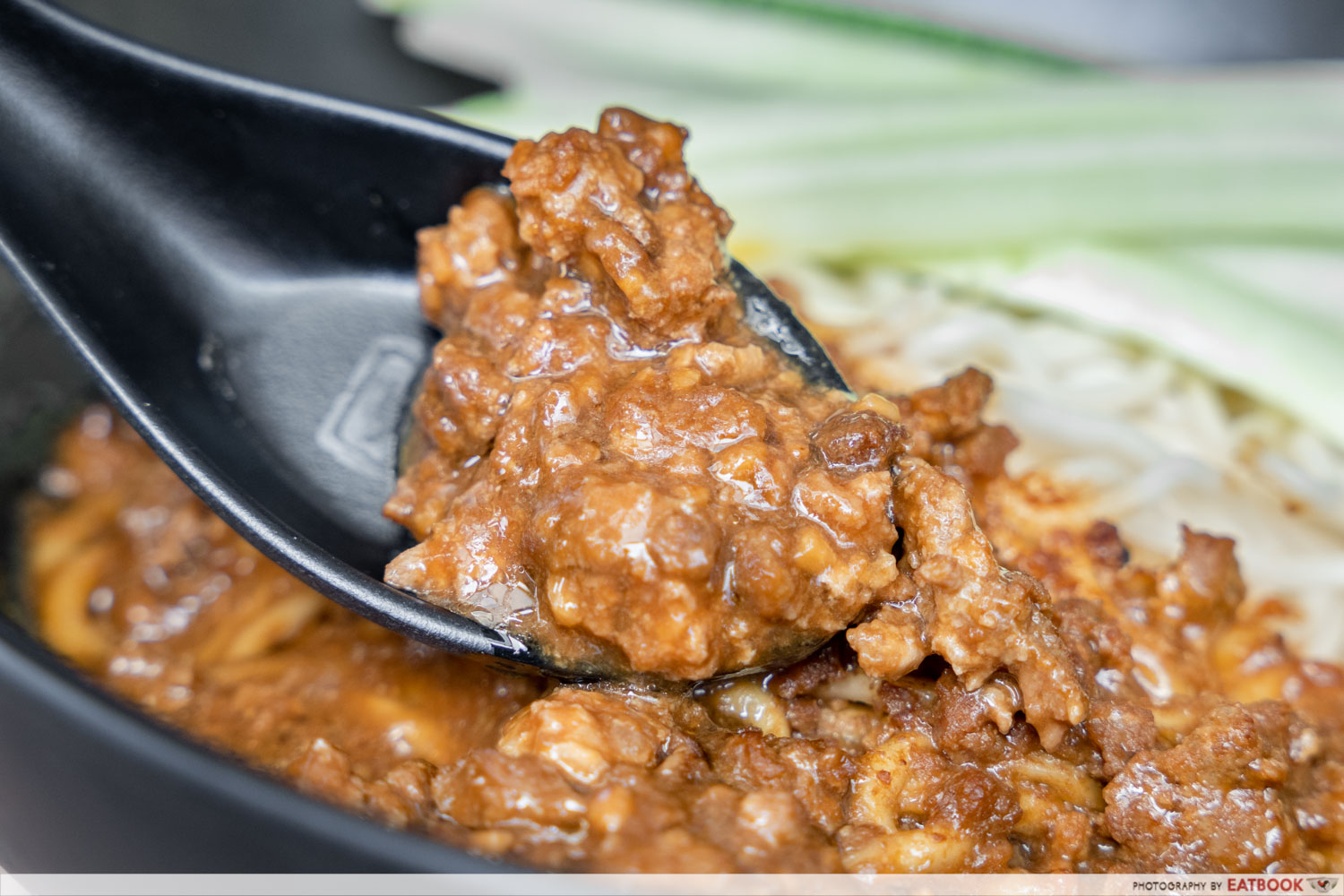 A dish that is exclusive to the Serangoon outlet is Zha Jiang Noodles ($4). This dish was only introduced here because of how it's popular with Singaporeans.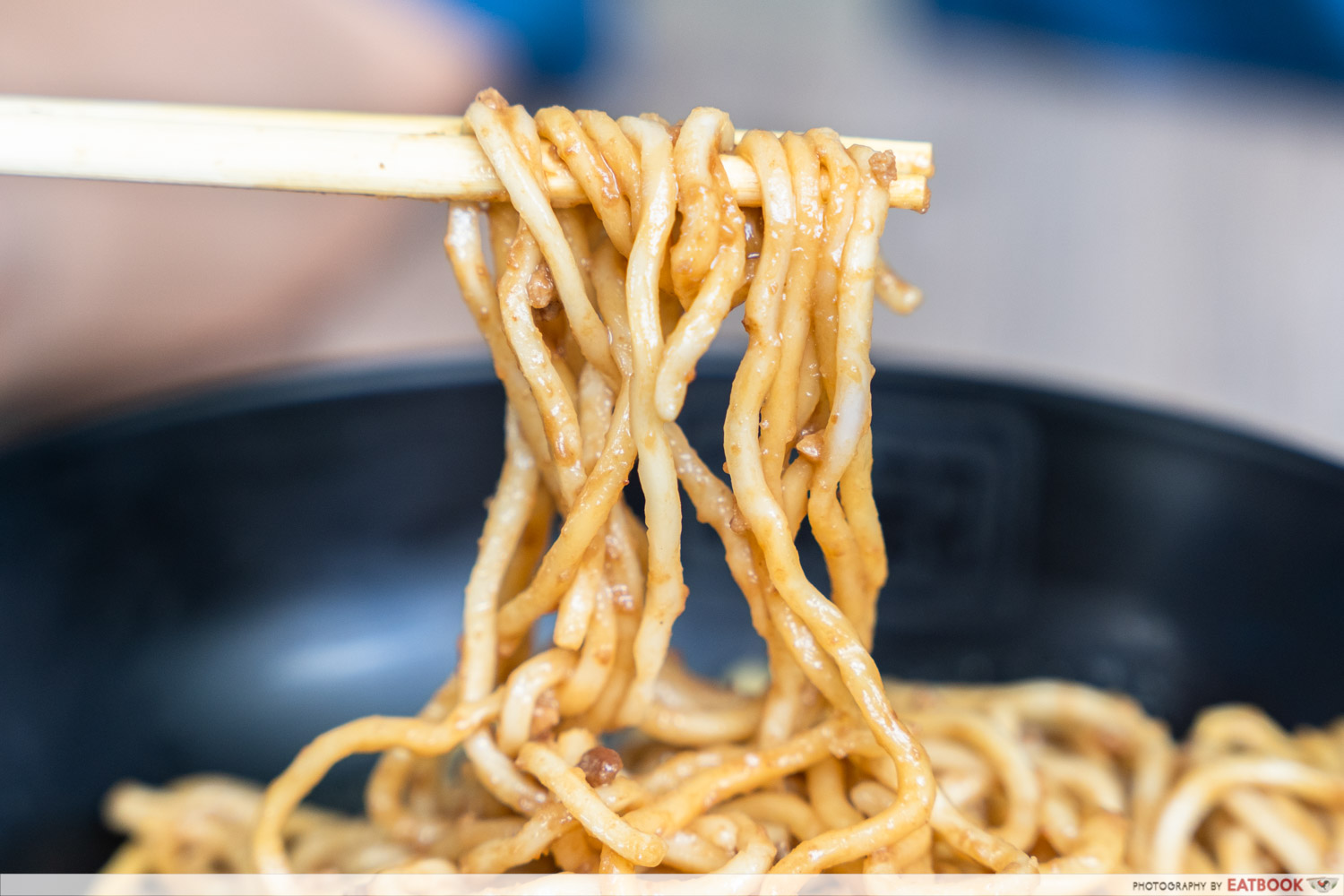 I felt that the hand-pulled noodles were a little on the soft side, though the meat sauce, prepared with fermented black beans, was savoury and umami.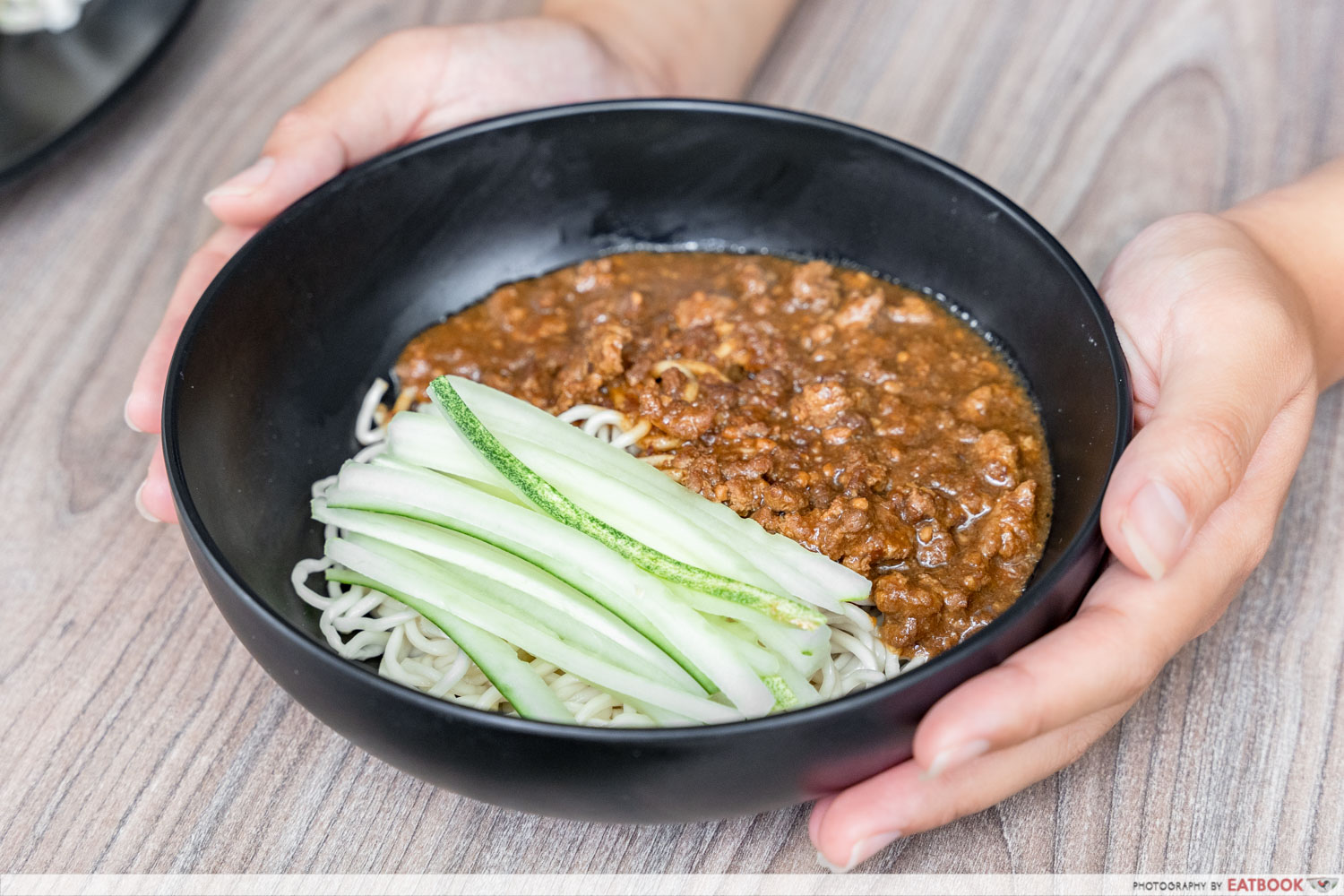 The heavy flavour of the meat sauce is balanced out with julienned cucumber, which brings freshness to the bowl. It's best to mix it all up ASAP, as the noodles do tend to get clumpy otherwise.
Aside from the Zha Jiang Noodles, another outlet-exclusive item is their Stir Fried Noodles ($5), which I'm looking forward to trying next time.
A9 Noodle Dumplings Review: 15 Dumplings for $4 And Mala Noodles At Bugis
Ambience at Tian Jin Fong Kee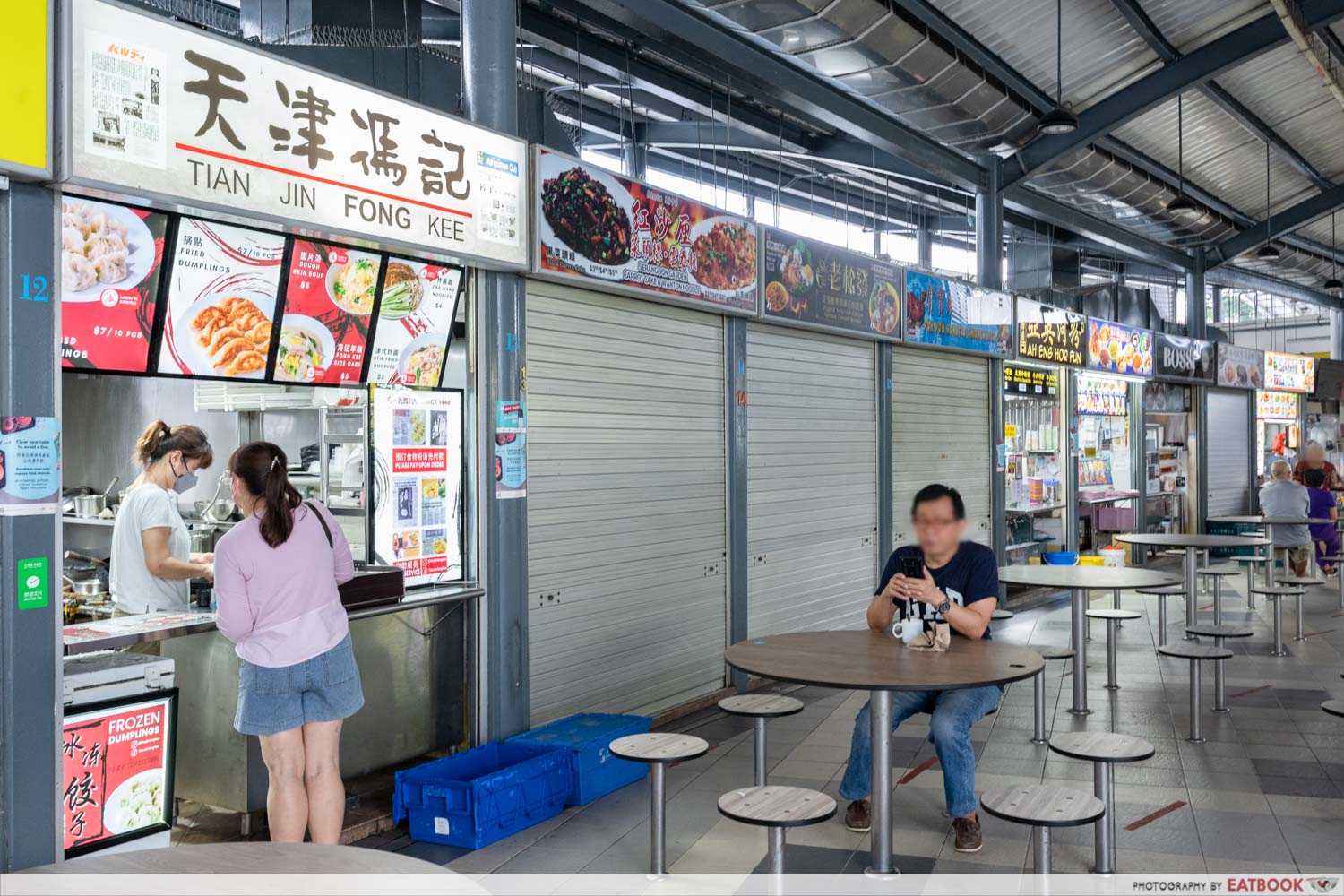 Serangoon Garden Market & Food Centre is a 20-minutes bus ride from Serangoon MRT Station, or 14 minutes from Lorong Chuan MRT Station. This well-kept hawker centre has an open-concept space, making it very breezy with lots of natural light. Most stalls here close very early, however, so it's best to head here in the morning or early afternoon if you're looking for a wider variety of food options.
The verdict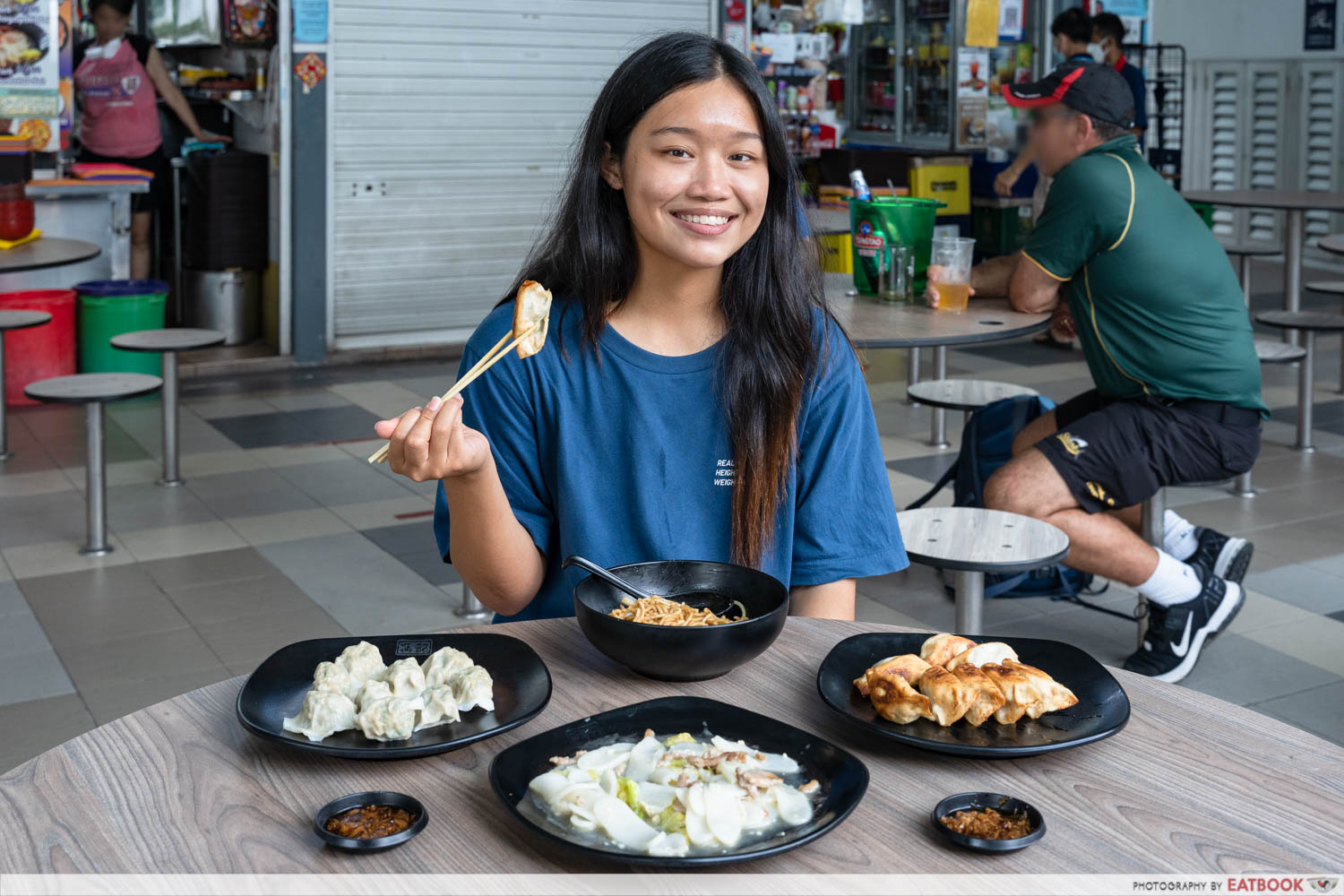 You'll see me back at Tian Jin Fong Kee again, for sure, for their authentic, handmade dishes. It's more expensive than my frozen supermarket dumplings, but Serangoon Gardens isn't too far from home for me, so I'm absolutely willing to pay that little bit more when I can make it down to the stall. In fact, since their dumplings are sold frozen, I'll probably be stocking up on these instead too! 
If you are looking for more delicious dumplings, check out Dumpling Darlings for truffle and mala dumplings, or A9 Noodle Dumplings for some cheap dumplings!
Serangoon Garden Way
Address: 49A Serangoon Garden Way, Stall 12, Serangoon Garden Market & Food Centre, Singapore, Singapore 555945
Opening Hours: Tue-Sun 10am to 8pm
Tel: 9656 4459​​
People's Park
Address: 32 New Market Road, #01-1146, People's Park Food Centre, Singapore 050032
Opening Hours: Tue-Sun 10am to 8pm
Tel: 6532 3318
Website
Tian Jing Fong Kee is not a halal-certified eatery.
Dumpling Darlings Review: Fried Truffle Dumplings, Ma La Dumplings And More At Amoy Street
This article was originally written by Eileen Png.
Photos taken by Lau Hui Hui.
This was an independent visit by Eatbook.sg
Tian Jin Fong Kee Review: Popular Handmade Dumplings With 74-Year History
Tian Jin Fong Kee Review: Popular Handmade Dumplings With A 74-Year History -

8/10
Summary
Pros
– Dumplings had thin skins and tasty meat fillings
– Zha Jiang Mian meat sauce was flavourful
Cons
– Fong Kee Rice Cake gravy could be thicker
– Not near an MRT station
Recommended dishes: Steamed Dumplings ($7 for 10 pieces), Fried Dumplings ($7 for 10 pieces)
Opening hours: Tue-Sun 10am to 8pm
Address: 49A Serangoon Garden Way, Stall 12, Serangoon Garden Market & Food Centre, Singapore, Singapore 555945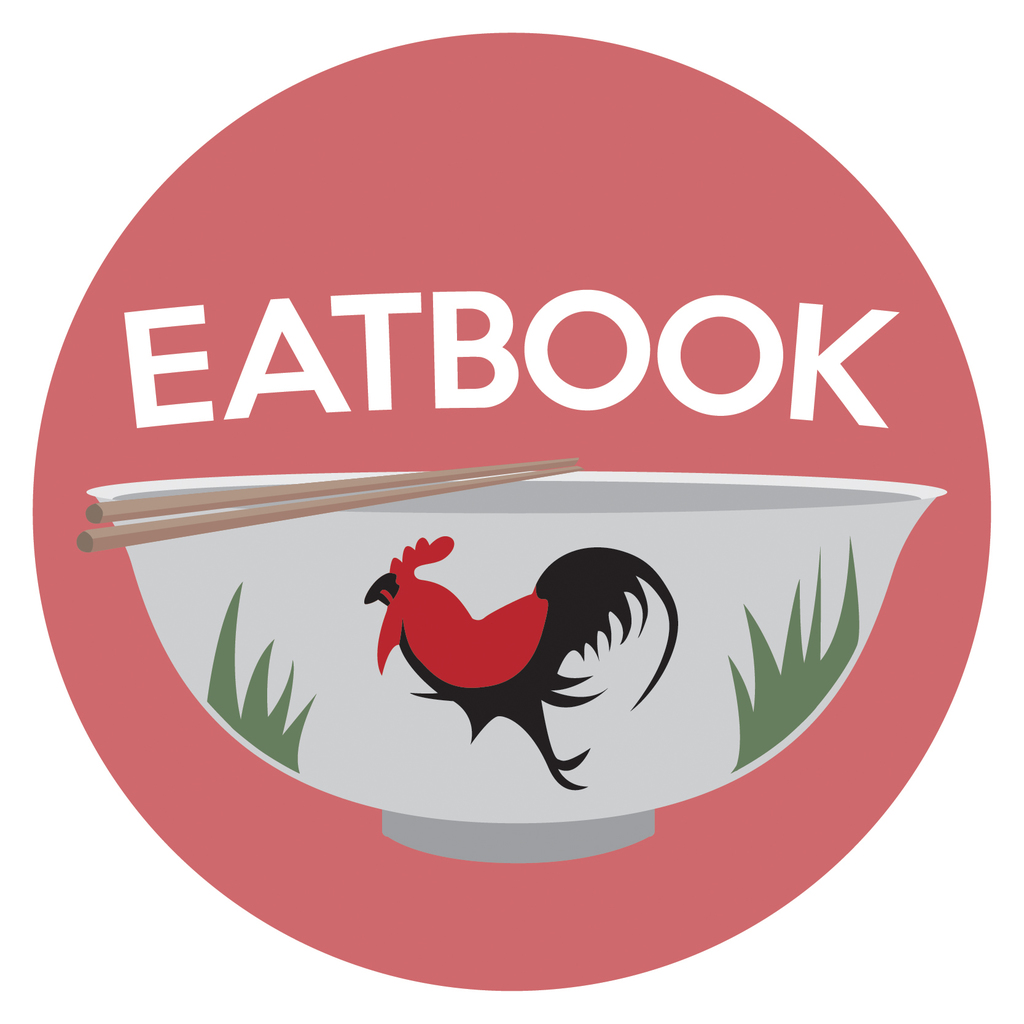 Drop us your email so you won't miss the latest news.