Golden Croissant at Tiong Bahru Bakery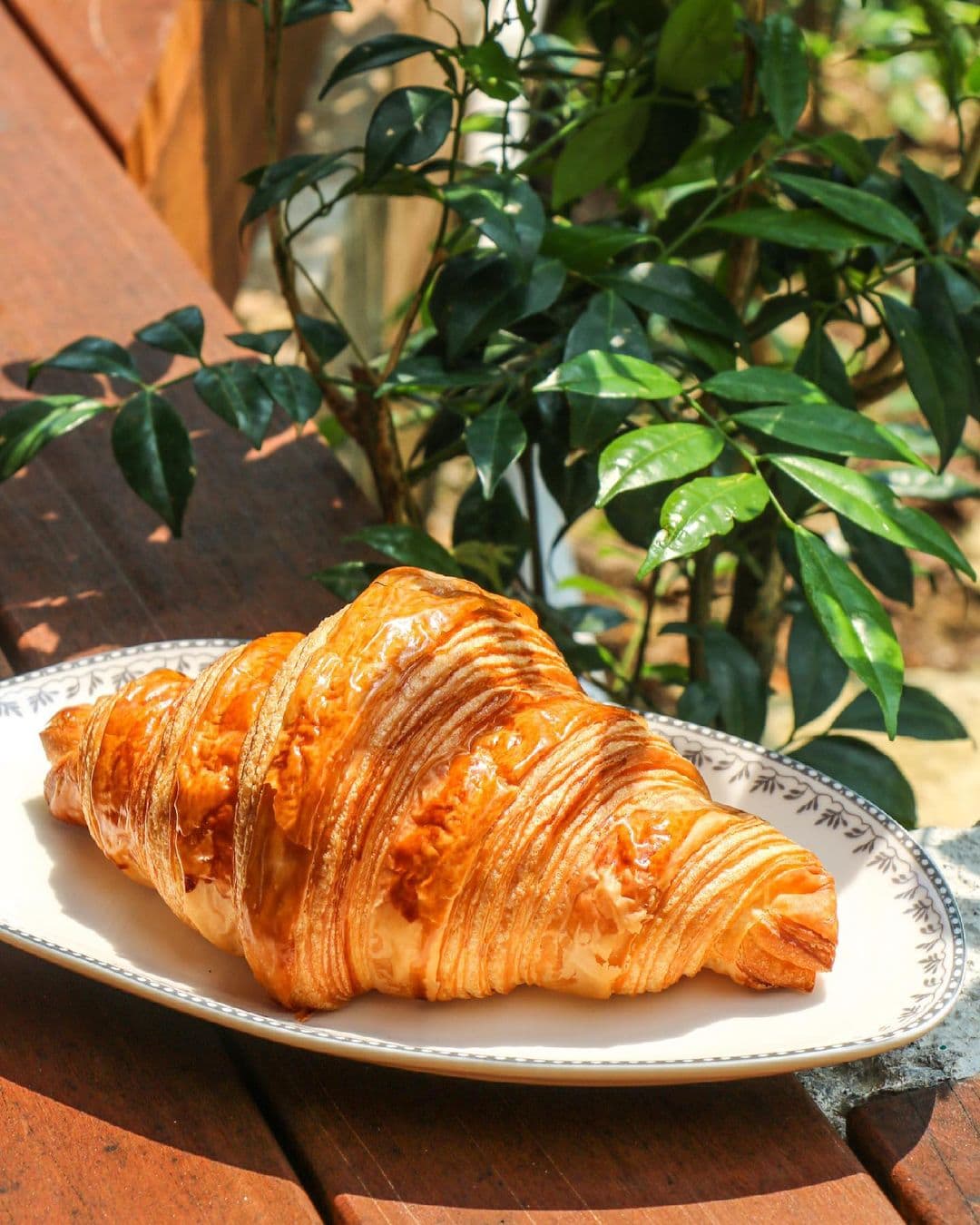 Image credit: @tiongbahrubakery
Those who love the buttery and flaky croissants served at Tiong Bahru Bakery will be delighted to know that they are having a lucky draw where one can potentially win a year's worth of TBB Signature Croissants ($3.50++) if you manage to find the elusive Golden Croissant. 
Tiong Bahru Bakery Diner Review: TBB Opens A New Restaurant That's Led By A French Chef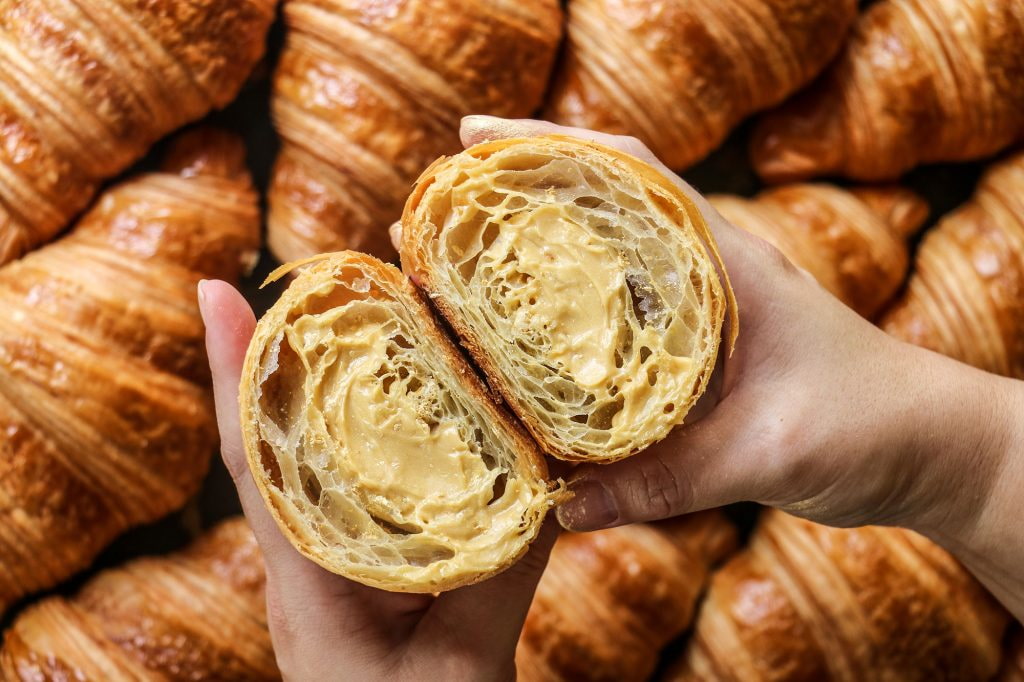 Image credit: Tiong Bahru Bakery 
From 11 October to 9 January, simply dine in at any Tiong Bahru Bakery outlet, and order a TBB Signature Croissant. If you find creamy yellow custard in the center upon biting into it, you'll know that you've found the Golden Croissant! Notify the staff immediately, and they will take you through the steps to get the Golden Croissant team to reach out to you regarding your win.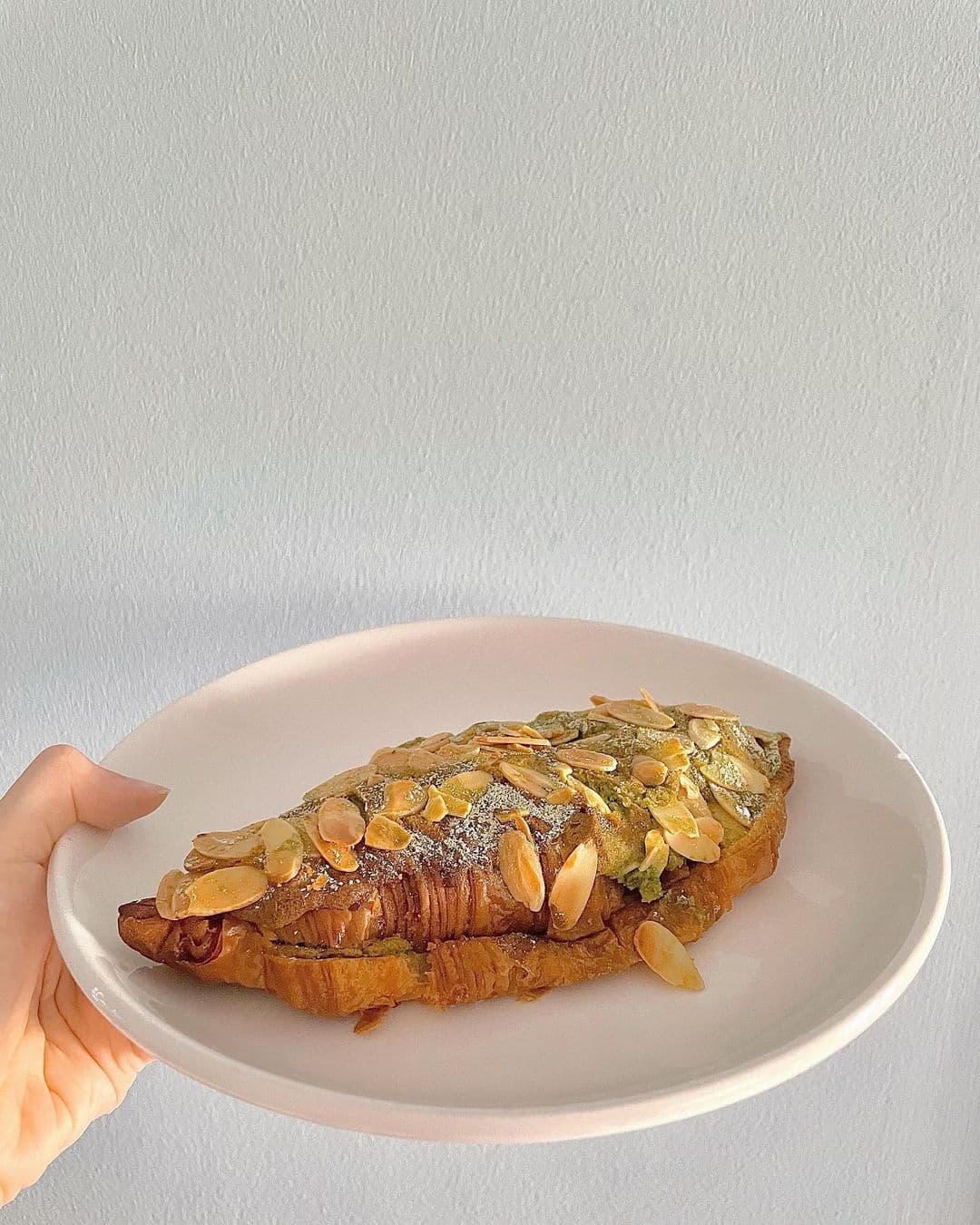 Image credit: @mochianddiary 
If classic croissants are too mainstream for you, go for the Green Tea Almond Croissant ($6.50++), topped with aromatic thinly sliced almonds, and earthy Japanese matcha powder. They also have an Almond Chocolate Croissant ($6.50++) that is filled with an intense dark chocolate and almond filling, or a pure Almond Croissant ($5.90++). 

Image credit: Tiong Bahru Bakery 
Although Tiong Bahru Bakery is popular for their croissants, they have a variety of other delicious bakes on their menu too. Their Kouign Amann ($5.90++) comes in four different flavours, including Original, Chocolate, Apple, and even Bak Kwa.
This rich pastry sees a generous amount of sugar sprinkled between layers of swirly dough, with a crispy exterior but soft and dense interior.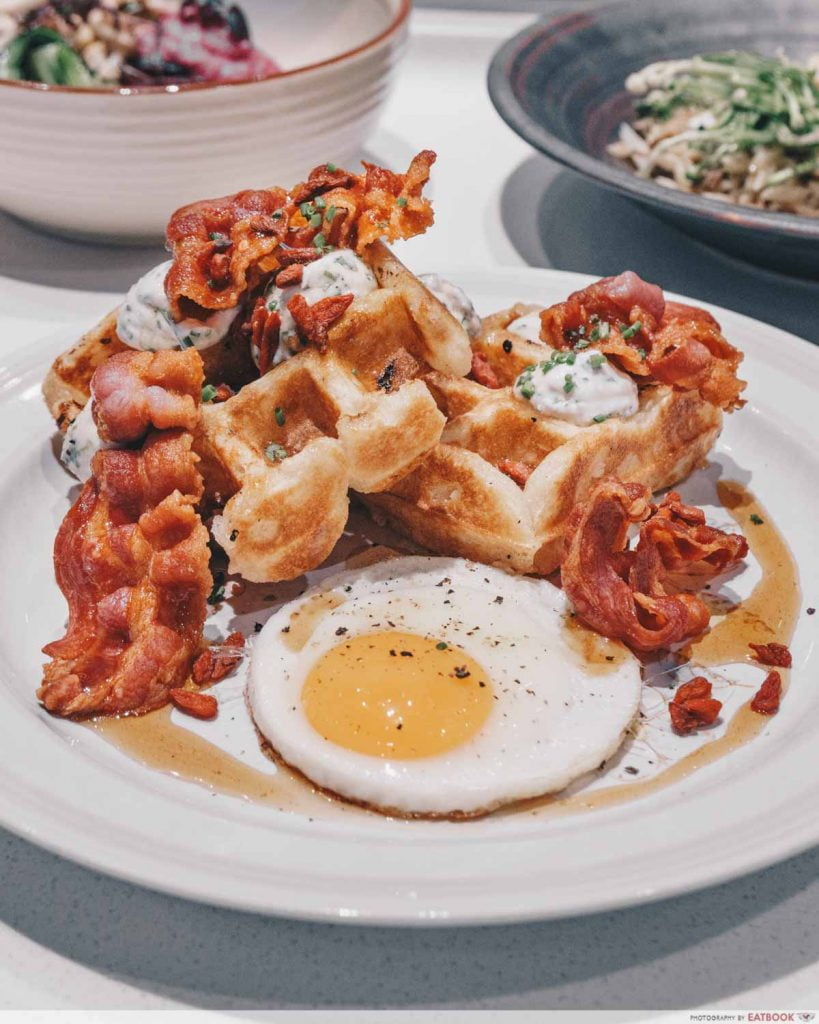 For something more substantial, try the 100% Sourdough Waffle, made with their 159 year-old starter. The Sweet ($21++) version comes with a drizzle of salted butter caramel sauce, and is topped with refreshing Thai mango and lemongrass chantilly. The Savoury ($23++) option screams of an American breakfast, with the addition of crispy bacon, and a sunny side-up egg. 
The Golden Croissant lucky draw will run till 9 January next year, and 21 lucky winners will be picked out. eEach winner will get 365 croissants worth $1277.50. Hurry down to your nearest Tiong Bahru Bakery outlet to increase your chances of earning a year's worth of buttery goodness! 
Hock Ann Confectionery Review: 35 Year-Old Bakery With Old-School Kaya Cake And $0.60 Custard Puff
Check out our Hock Ann Confectionery review, for old-school kaya cakes and custard puffs. If not, there is also our Mei Kee Bakery review, for unique bakes including orh nee tarts, coffee tau sar piah and more. 
Feature image adapted from @tiongbahrubakery and Tiong Bahru Bakery