---
Toa Payoh cafes that deserve more attention
---
Toa Payoh is one of my favourite neighbourhood to go on a food-venture with my food kakis when I'm on a budget, for this underrated hood is an enclave of cheap and good hawker stalls such as Kim Keat Hokkien Mee, Biang Biang Noodles Xi'an Famous Food and Don Signature Crab. However, this unassuming neighbourhood has recently been drawing in the crowds, as many new cafes and brunch spots have been sprouting up in the area. The next time you're along the red line or visiting HDB Hub and are clueless on where to head for brunch or desserts, hop off at Toa Payoh MRT station and check out these cafes!
---
1. The Daily Press
---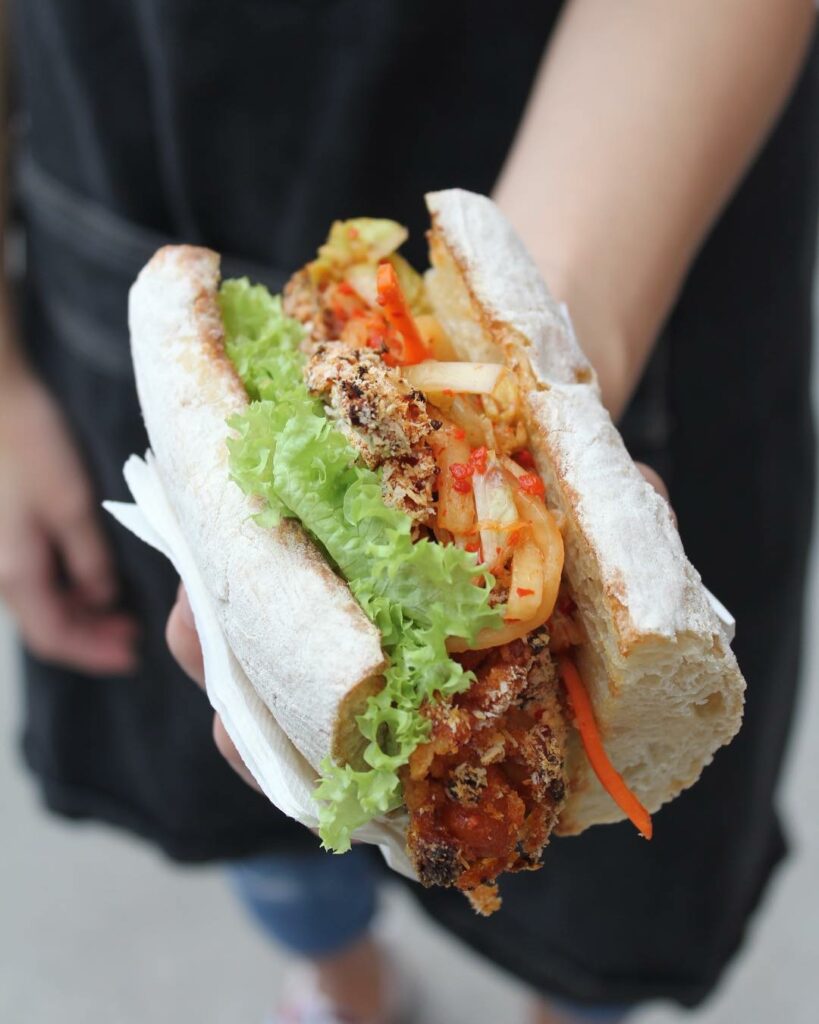 Image credit: @the.daily.press
The Daily Press is a minimalist cafe specialising in Asian-inspired sandwiches and pasta dishes. Drawing in the brunch crowd is their Korean Fried Chicken Sandwich ($13.90); a glazed deep-fried chicken and homemade kimchi slaw sandwiched between toasted ciabatta bread. Alternatively, the Zucchini Feta Pasta ($12) prepared aglio olio style is a great #MeatlessMonday option, consisting of julienned zucchini and dotted with crumbled salty feta cheese. Do note that the cafe is currently under renovation and will only open after 20th February 2018.
Address: Blk 126 Lorong 1 Toa Payoh, #01-561, Singapore 310126
Opening hours: Tue-Fri 10am to 9pm, Sat-Sun 9am to 8pm
Tel: 6258 0167
Website
---
2. Baby Moo Creamery
---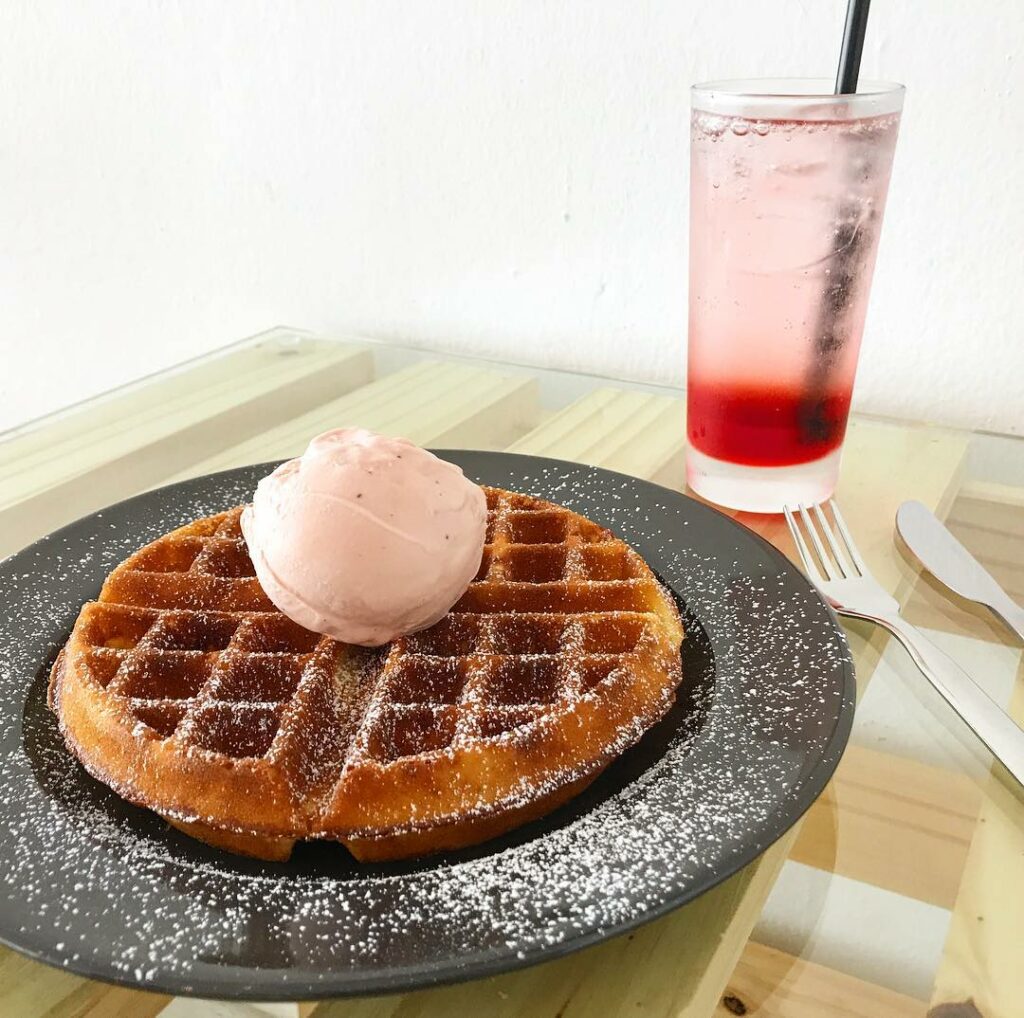 Image credit: @babymoocreamery
Replacing the former spot of The Little Prince Cafe, Baby Moo Creamery specialises in Waffles ($6), which comes in four variations – buttermilk, charcoal, red velvet and chocolate – and artisanal gelato made from scratch. The gelatos are on a rotational basis, and cost $3.50 per scoop, $6 for double scoop, and premium flavours require a top up of $1. Standout premium flavours include Mao Shan Wang, which has nuggets of durian pulp folded into the creamy gelato, and Lychee Cream – a refreshing option with a sorbet-like texture.
Address: Blk 47 Lorong 6 Toa Payoh, #01-134, Singapore 310047
Opening hours: Wed-Thu 1pm to 10pm, Fri-Sat 1pm to 11pm, Sun-Mon 1pm to 10pm (last order 30 minutes before closing)
Website
---
3. The Dream Cafe
---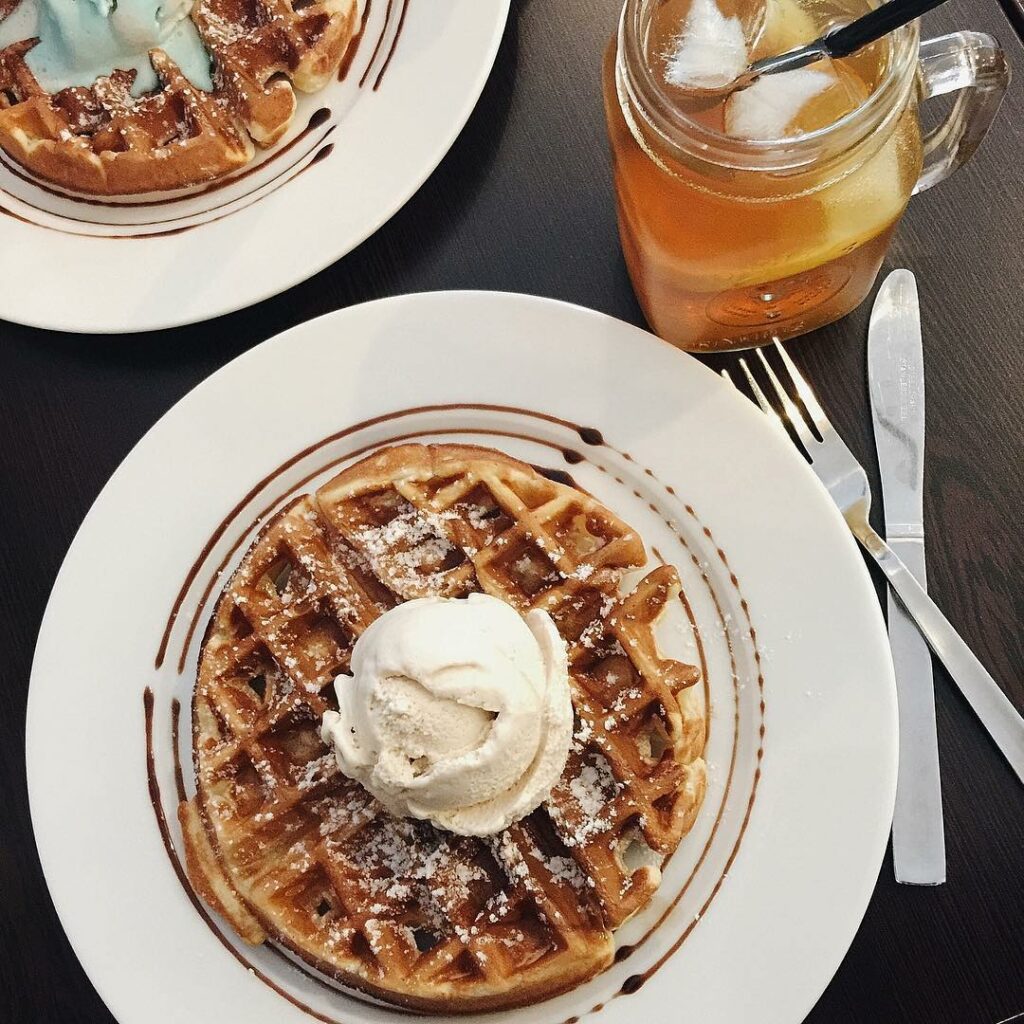 Image credit: @yanzxyanz
The Dream Cafe is a good choice for those looking for a quaint little space to unwind. Here, you can enjoy a variety of premium gelato flavours, Belgian waffles, as well as finger food. Go big or go home with their Combo 1 ($13), comprising of a waffle, molten chocolate lava cake and a scoop of gelato of your choice. If you're watching your waistline, opt for a single scoop which costs $4. Flavours to recommend include their Matcha and Hazelnut.
Address: Blk 163 Lorong 1 Toa Payoh, #01-1016, Singapore 310163
Opening hours: Daily 1pm to 10:30pm
Tel: 6258 3120
Website
---
4. Frozen by A Thousand Blessings
---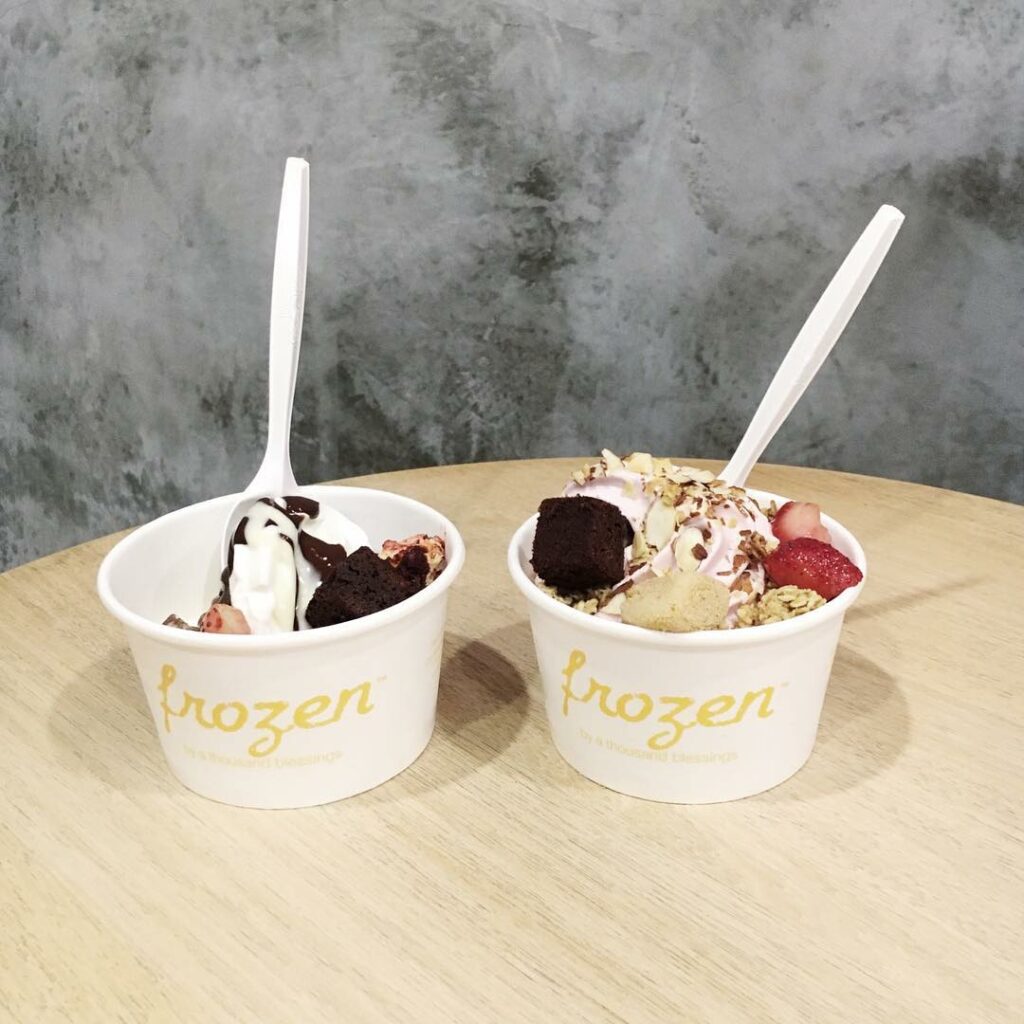 Image credit: @nurulteesha
If ice-cream and waffles are not your thing, scoot over to Frozen by A Thousand Blessings for a guilt-free treat. First established in Melbourne, they offer a wide variety of froyo flavours made from organic ingredients and sweetened with stevia. They also proffer a selection of toothsome toppings for you to customise your frozen yogurt. Go straight for their unique froyo flavours such as Mango & Soy and Pomegranate, and decorated it with premium toppings like mango pearls, banana bread and cheesecake chunks. Everything is charged by weight at $3.80 per 100g, so forgo the basic toppings and request for unique ones to make it well worth your money.
Address: Blk 126 Toa Payoh Lorong 1, #01-551, Singapore 310126
Opening hours: Mon-Thu 12pm to 10pm, Fri 12pm to 10:30pm, Sat 11:30am to 10:30pm, Sun 11:30am to 10pm
Tel: 6259 8028
Website
---
5. The Larder Cafe
---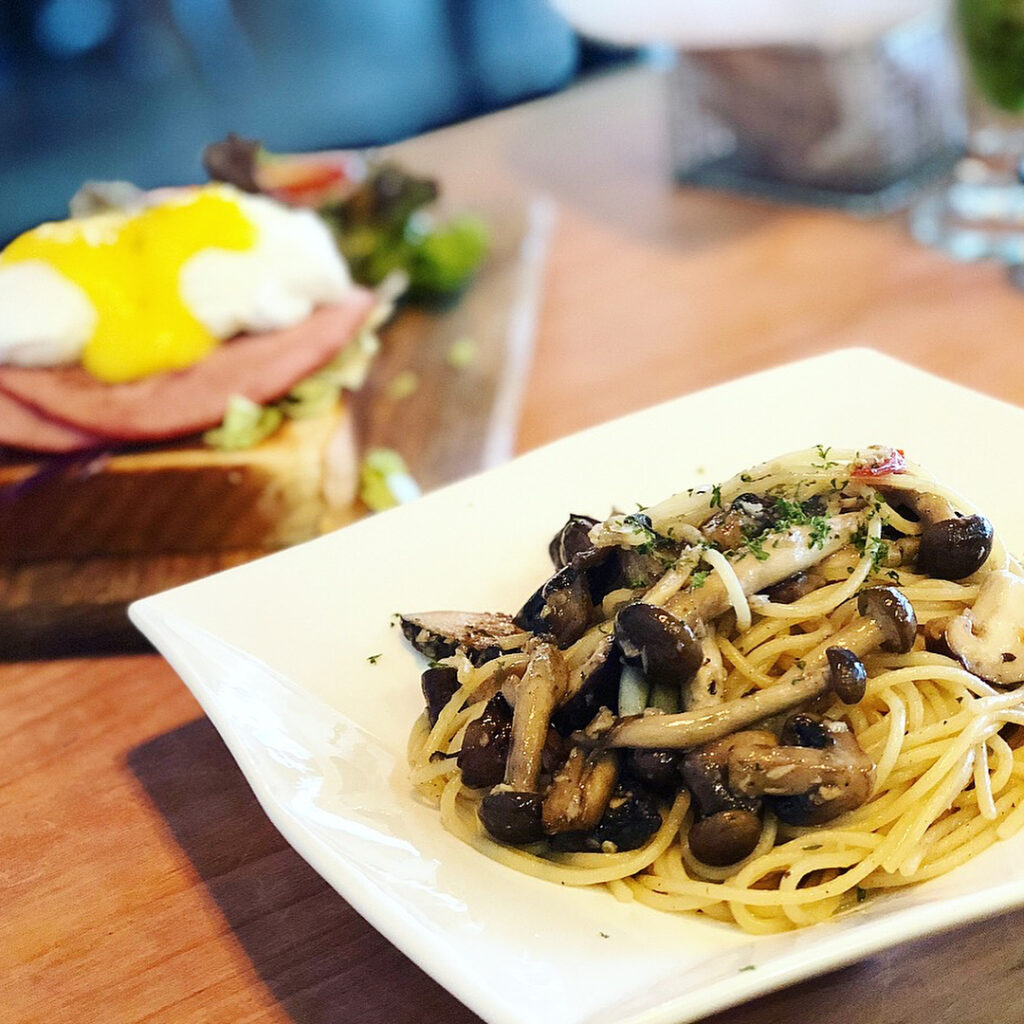 Image credit: @veryeng
The Larder Cafe prides themselves in dishing up quality brunch dishes and desserts. Mushroom Aglio Olio Spaghetti ($13) is a classic pasta dish that is hard to nail, and I was pleasantly surprised by the flavourful garlic aroma that coated the mushrooms, and the mild kick from the chilli padi. If you're a sucker for traditional brunch dishes, you will love the Honey Baked Ham Eggs Benedict ($16). It has a buttery brioche topped with honey baked ham, perfectly poached eggs and a generous amount of hollandaise sauce.
Address: Blk 177 Toa Payoh Central, #01-124, Singapore 310177
Opening hours: Tue-Sun 11am to 10pm
Tel: 6253 8382
Website
Menu
---
6. Niche Savoureuse
---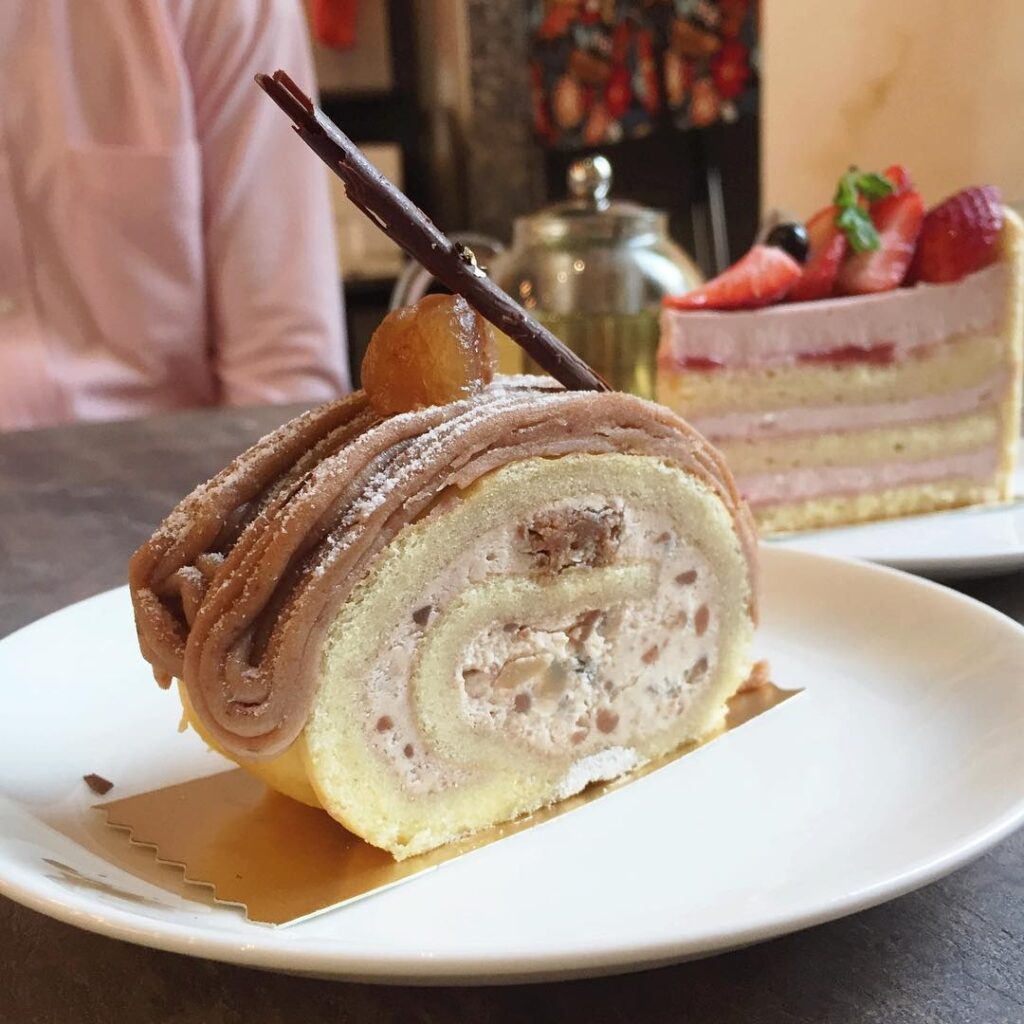 Image credit: @rchyyxx
Niche Savoureuse is an underrated cafe specialising in sweet treats, with an equally good savoury menu. Their crowd-pleaser, Black Truffle Carbonara ($14.90), has spaghetti, crispy bacon and a medley of mushrooms coated in truffle-infused cream, topped with a generous shaving of Parmesan and sliced truffle. Make it a complete meal and order their desserts. A bestseller is the Strawberry Fields ($5.90), comprising of layers of tart strawberry cream and classic vanilla cake crowned with fresh strawberry slices.
Address: Blk 128 Lorong 1 Toa Payoh, #01-833, Singapore 310128
Opening hours: Mon 11am to 9pm, Wed-Thu 11am to 9pm, Fri-Sun 10:30am to 10pm
Tel: 9633 5108
Website  
---
7. Shrove Tuesday
---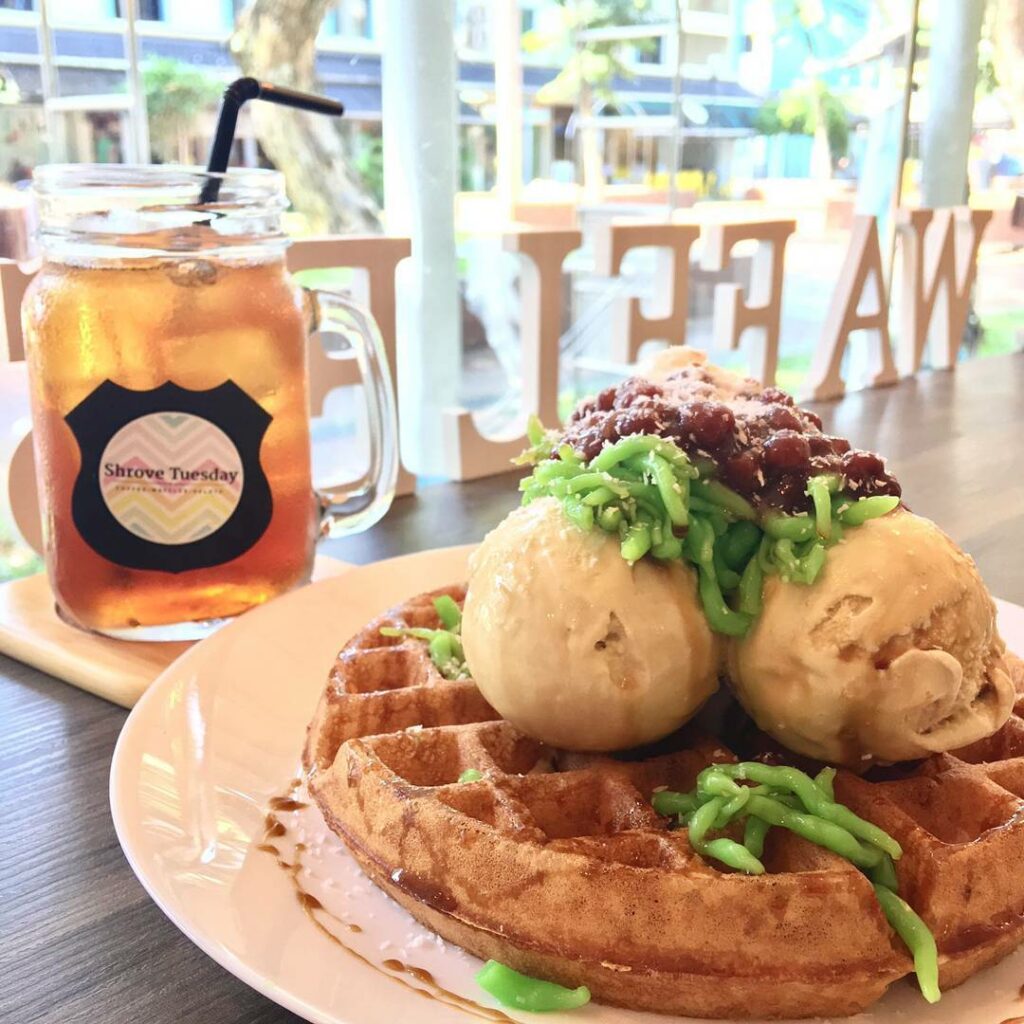 Image credit: @shrovetuesday_sg  
Tucked inconspicuously among a row of shops, Shrove Tuesday serves up both sweet treats and hearty mains. Their signature Nonya Chendol Waffles ($12.90) is a crowd favourite, comprising of waffles stacked with two scoops of chendol gelato and vanilla soft serve that's topped with azuki red beans, gula melaka syrup, desiccated coconut and chendol jelly. If you're a picky eater, create your own main and choose from three different bases such as Wazza (waffle and pizza) and Oven Baked Spicy Ramen, and four different toppings including Smoked Salmon on Tomato. Our favourite combination is the Wazza and Chicken Tikka with Butter Curry ($14.90).
Address: Blk 94 Lorong 4 Toa Payoh, #01-32, Singapore 310094
Opening hours: Sun-Thu 12pm to 10pm, Fri-Sat 12pm to 11pm
Tel: 6258 2254
Website
Menu
---
Toa Payoh cafes that spice up this neighbourhood
---
Toa Payoh is truly an underrated neighbourhood, with both cheap and tasty hawker stalls, as well as brunch and dessert cafes for days you when feel more atas. Drop us a comment below if you've been to any of the cafes mentioned above, and let us know if we missed out any of your favourite Toa Payoh cafes!   
---
Feature image adapted from Instagram user @rchyyxx's post.