Truffle carrot cake in Bukit Timah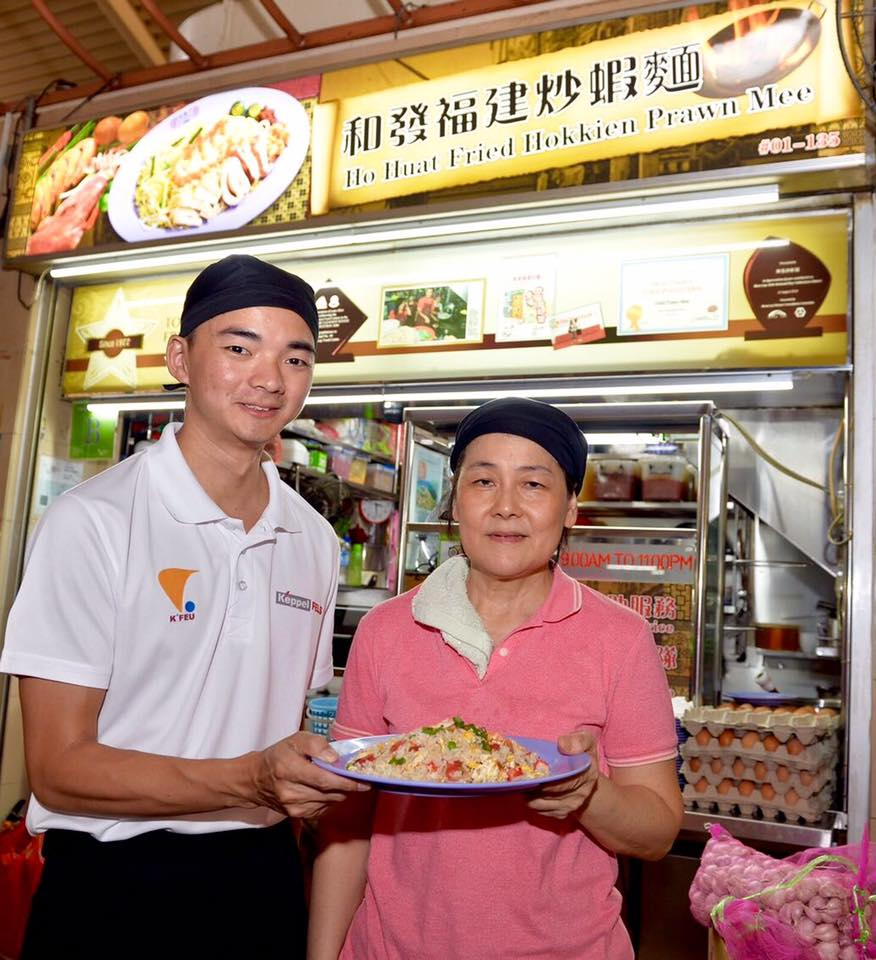 Image credit: Boon Lay Ho Huat Fried Hokkien Prawn Mee 
With four outlets islandwide, Boon Lay Ho Huat Fried Hokkien Prawn Mee is a well-known hawker stall that has been around for over 30 years. Now, apart from serving up plates of delicious hokkien mee, they also have a zhnged-up truffle-flavoured carrot cake that has never been seen before in our local hawker scene. 
Leong Wei Roasted Delight: $2 Char Siew Rice, Cantonese-Style Soups And More At Holland Drive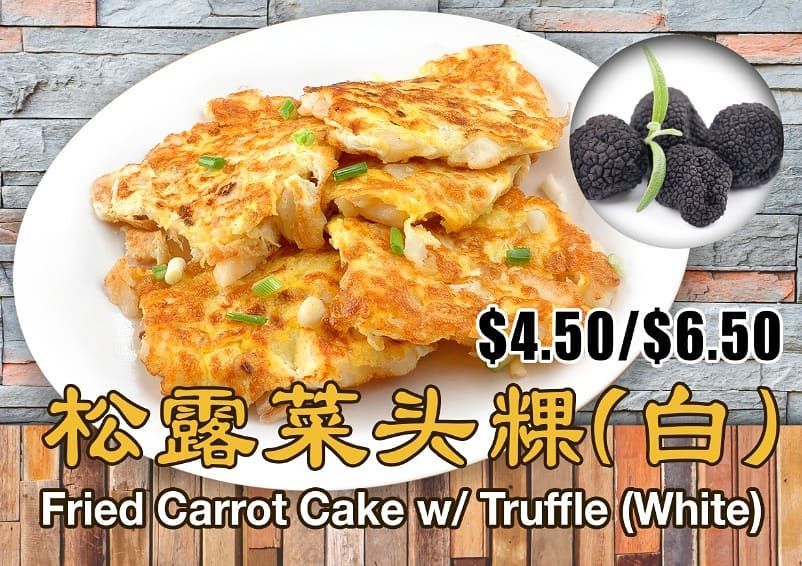 Image credit: @boonlayhohuatfhm
Priced from $4.50, this atas carrot cake is fried with truffle oil for an aromatic finish. Just like the usual fried carrot cake we get at hawker stalls, the carrot cake cubes are covered in a crispy layer of egg, and garnished with spring onions for added colour. Add on a dollop of their homemade chilli on the side for a tangy kick of spice. 
Do note that their Fried Carrot Cake With Truffle is available at all outlets except at their main outlet located at Boon Lay Place.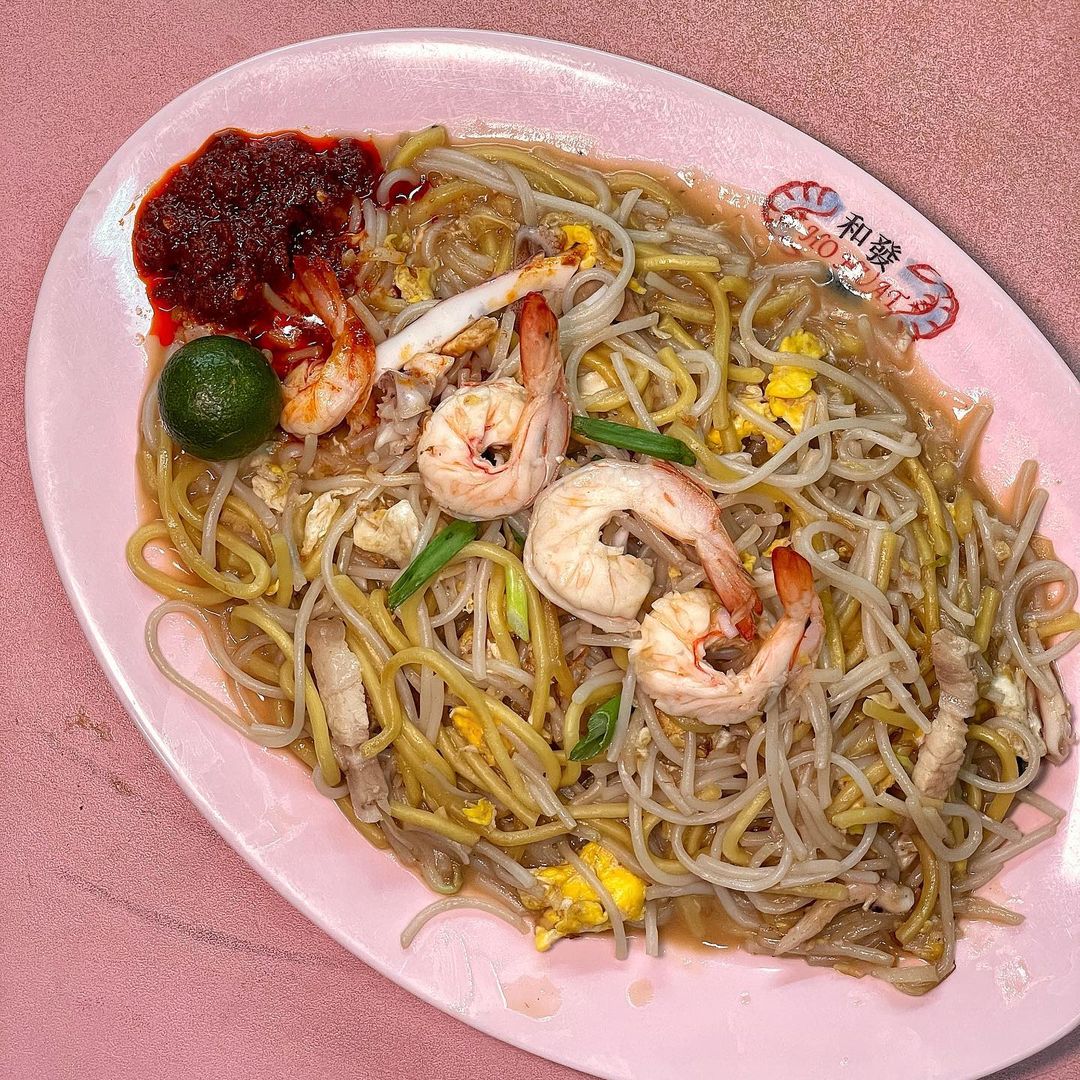 Image credit: @eaterries 
While you're there, go for their signature Hokkien Prawn Mee ($4.50), which has a decent amount of wok hei. It is fried in an umami-packed prawn broth and topped with generous pieces of crispy pork lard, creating an extra flavourful plate of noodles. You will find plump pieces of prawns, numerous slices of lean pork, spring onions, tau geh, and little chunks of fried egg. 
If you're feeling a little peckish, go for the $5.50 portion that is filled with extra noodles and ingredients. 
Mr Kneady's Review: Handmade Sourdough Pizzas From $12 In Bedok, Including A Banana Streusel Dessert Pizza
For more hawker-related news, check out Leong Wei Roasted Delight at Holland Drive with affordable $2 char siew rice, and hearty Cantonese styles soups! There is also Xi Le Ting located in Commonwealth, with $1 Chinese desserts including cheng tng and red bean soup. Alternatively, you can check out our Mr Kneady's review for handmade sourdough pizzas from just $12, including an interesting banana streusel dessert pizza. 
Address: 24 Sixth Avenue, Singapore 276481
Opening hours: Daily 9am to 10pm
Website
Feature image adapted from @boonlayhohuatfhm and Boon Lay Ho Huat Fried Hokkien Mee