Um Yong Baek is opening at Far East Square in Telok Ayer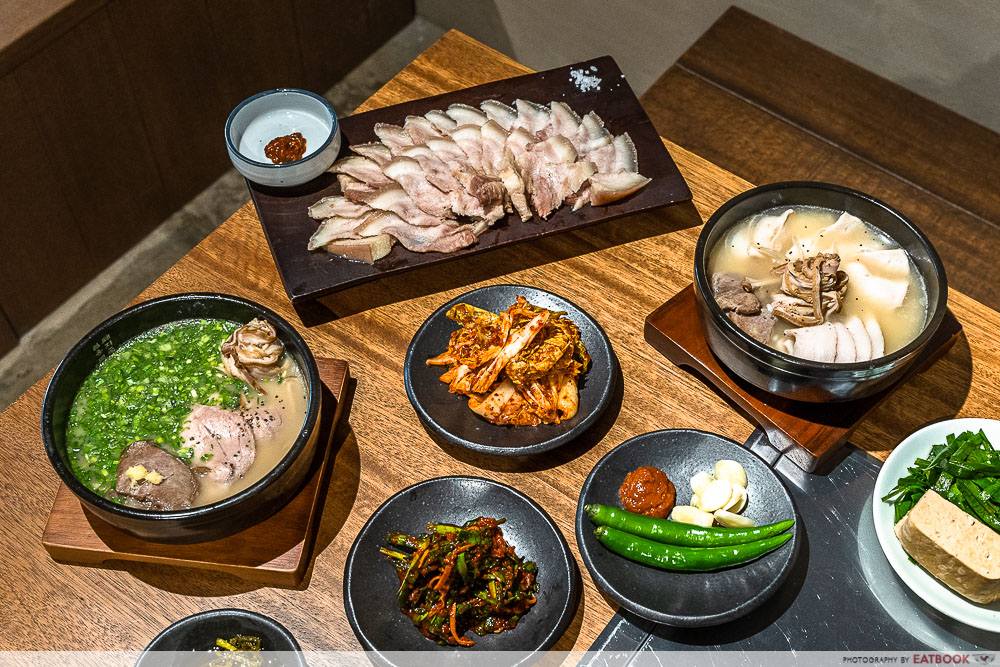 Even today, a whole year and then some after they first opened, Um Yong Baek is still drawing massive lines at both lunch and dinner for their ultra tasty Korean pork dishes: pork and rice soup, AKA dwaeji gukbap, and aged pork K-BBQ. For those of you who've been put off by the perennially long queues, we've got some good news for you. They're set to open a second outlet just across the road at Far East Square, scheduled for September 2023. Just in case you're too excited to do the math, that's in just two months' time!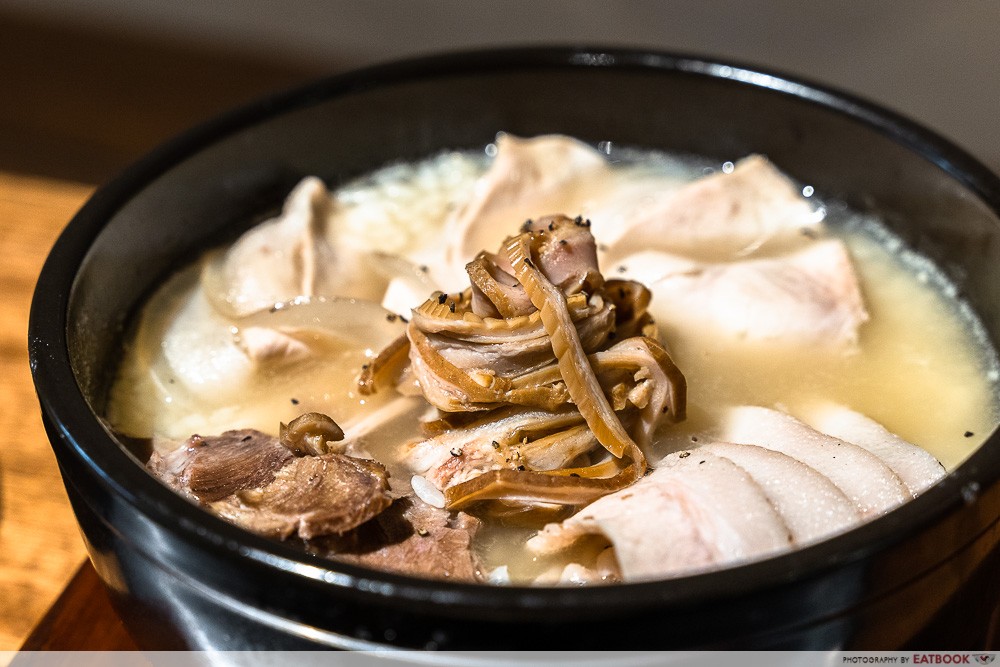 What's all the hype about, you may ask—first of all, there are only limited bowls of dwaeji gukbap every day. At last count, that was 80 servings a day of the ultra-rich and flavourful soup, boiled for at least eight hours.
Um Yong Baek Review: Famous Korean Restaurant With Traditional Busan Pork And Rice Soup, Limited Servings Daily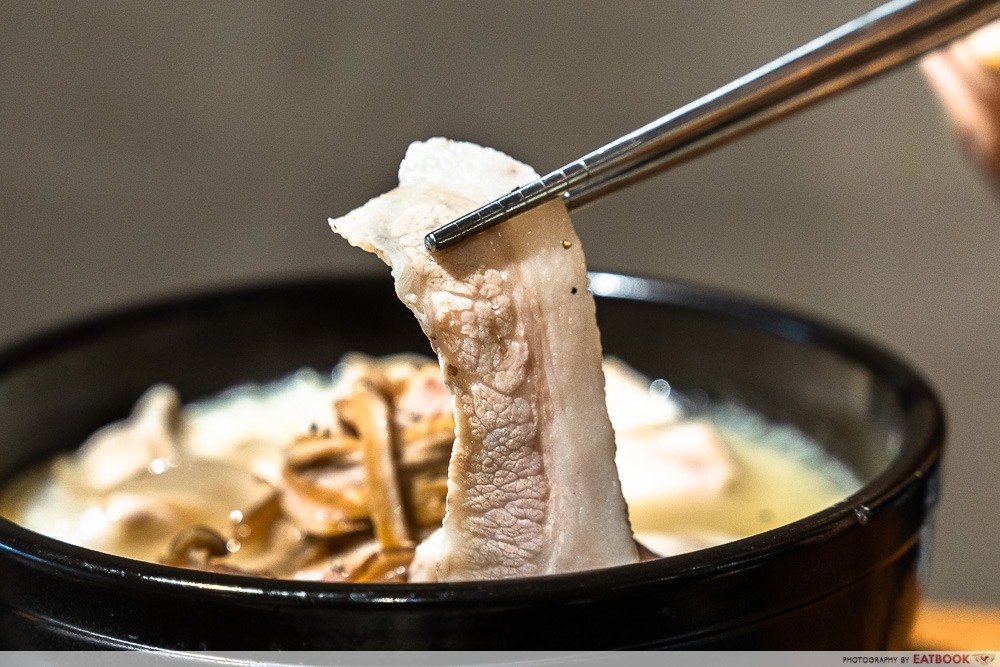 Priced at $21++ for a bowl of Busan Style Daejigukbab, it comes with pearl rice topped with pork collar, tender pork cheek, and pork stomach, each of which is prepared separately, and different from the pork used to boil the broth.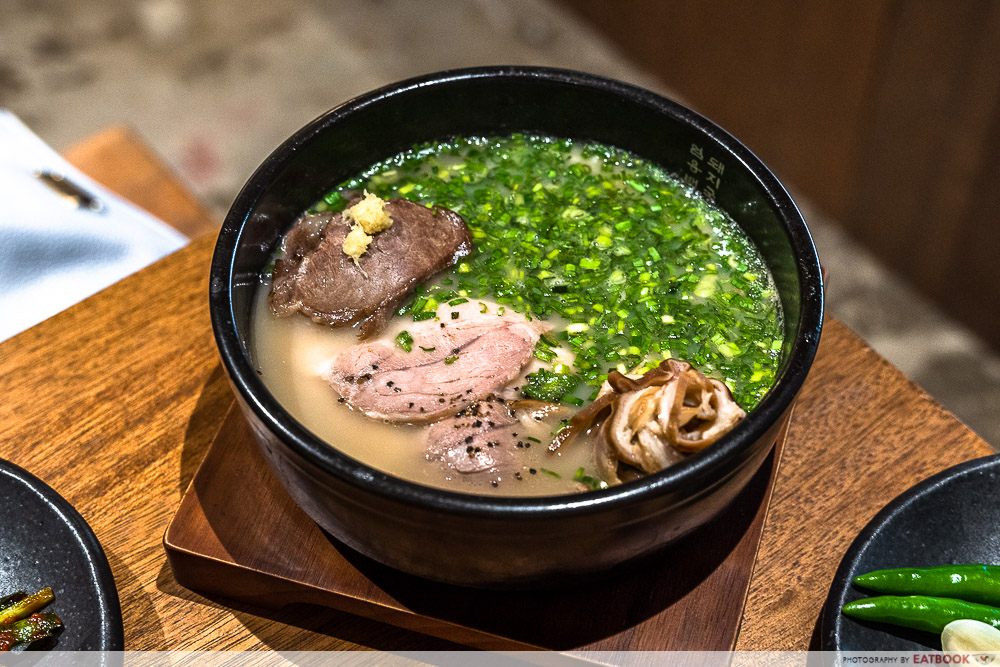 Then, there's Milyang Style Dwaejigukbab ($21++), another lunch-only special with a history that dates back to 1938, in Miryang City, near Busan. This creamy broth, boiled with pork bone, is more similar to that of tonkotsu, and stars a richer, heavier flavour.
SODENG Korean Restaurant Review: Unique K-BBQ Duck, Duck Mandu And More In Telok Ayer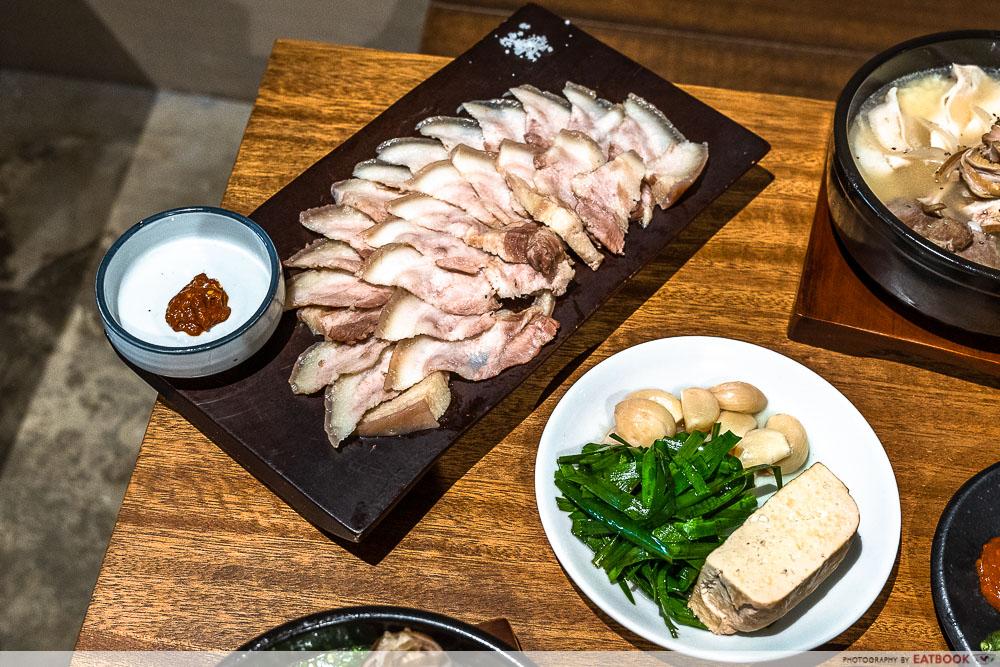 If you've some time and stomach to spare, consider their Ohgyeopsal Sooyuk ($45++), or Boiled Pork Belly with Skin. Each serving is pressure-cooked upon order, a process which takes approximately 15 minutes, but results in meltingly tender meat and fat.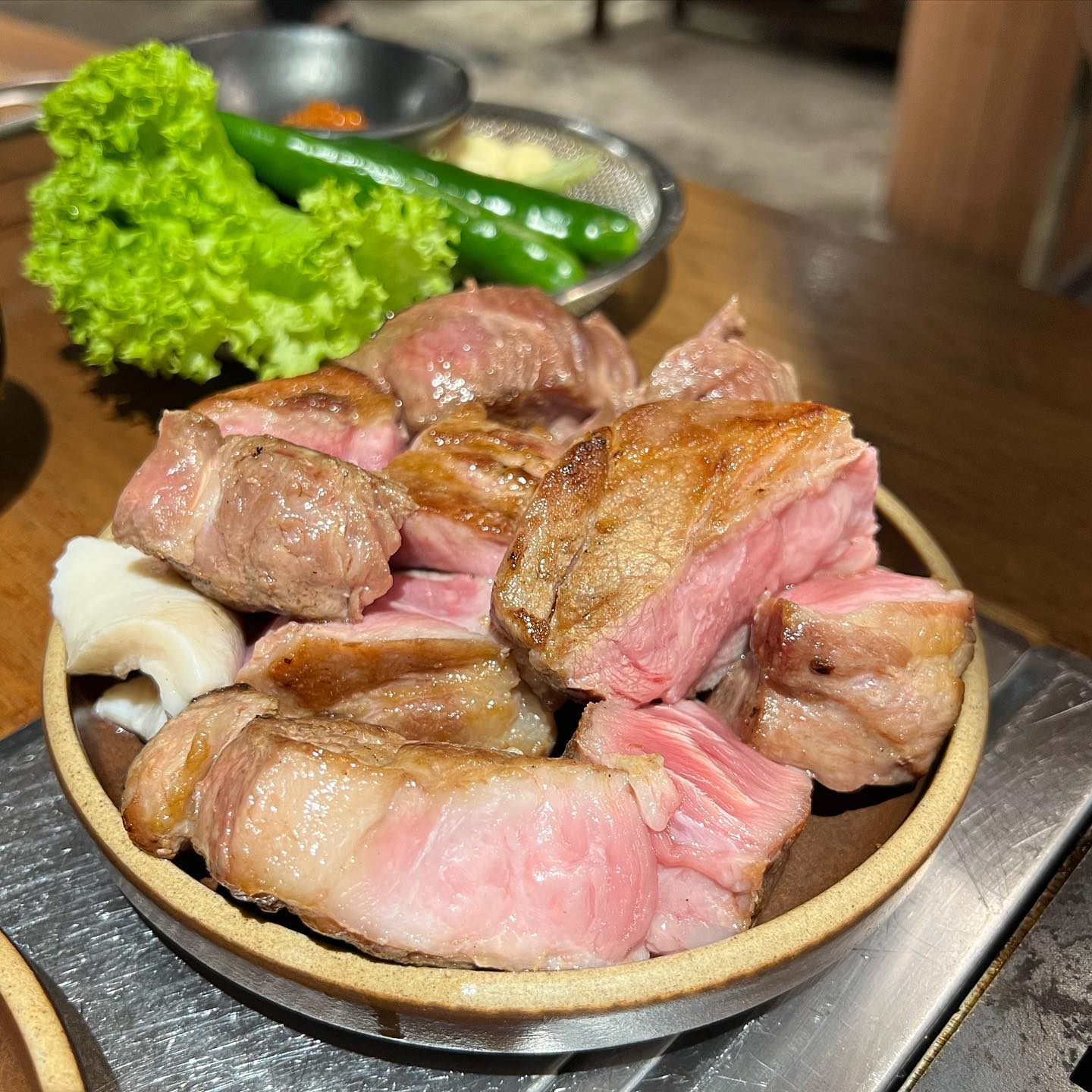 Image credit: @aspelicious
On the dinner menu, you'll find Jeju-style K-BBQ pork, aged three ways for an uber-rich flavour. The signature cut is Tongmoksal Jumeokgogi ($28++/150g) or pork collar, which they'll grill at the table.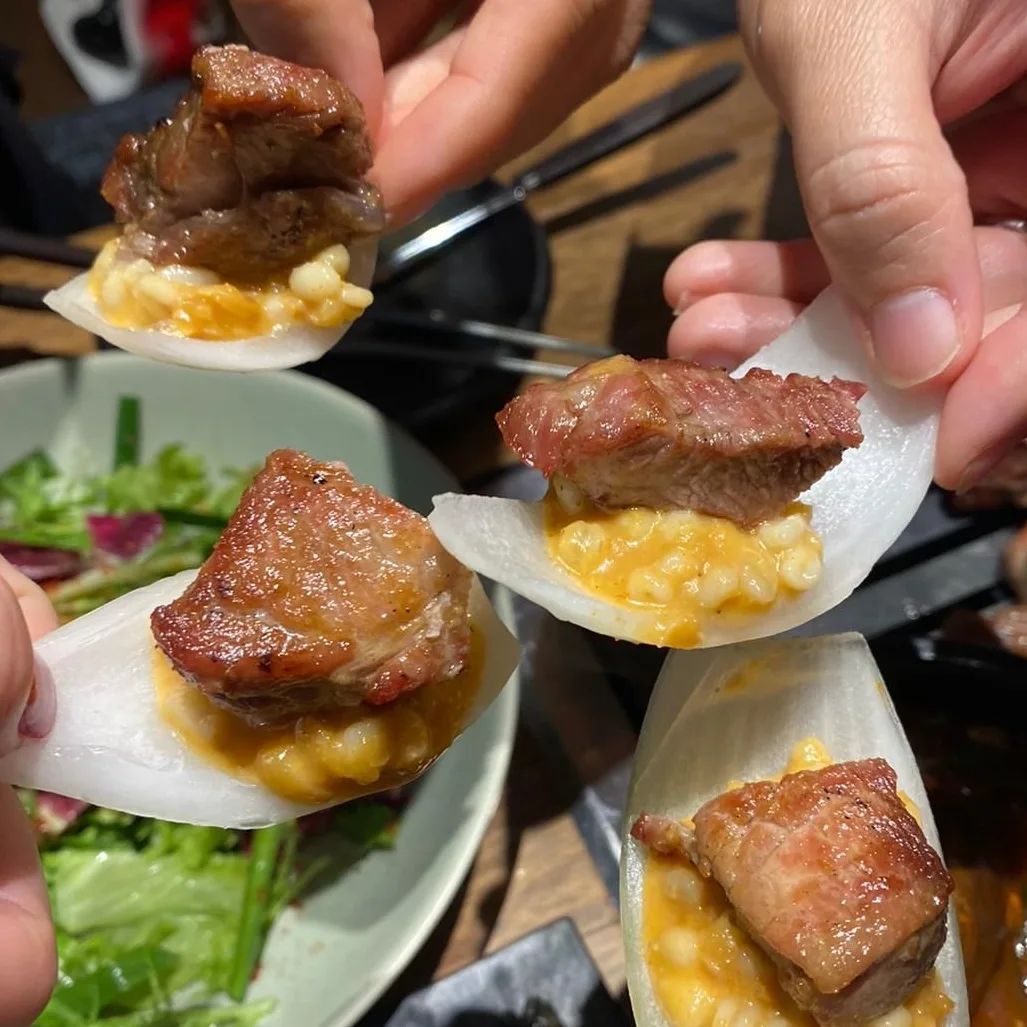 Image credit: @maison_hals
Enjoy it in one of three ways, which the waitstaff will tell you about: on slices of raw white onion with a house-made barley makjang, drizzled with Meljorim, a Jeju-style anchovy stew, or with pickled vegetables.

Image credit: @imsohhungry
Also served at dinner only are Soondubu-jjigae ($15++), Mul-Makguksu ($16++), and Deolgireum-Makguksu ($16++), for cold buckwheat noodles or buckwheat noodles with perilla oil.
Another K-BBQ restaurant that you try is SODENG Korean Restaurant, who specialise in duck! Otherwise, check out Hoodadak Korean Restaurant in One-north, which like Um Yong Baek serves Busan-style pork soup.
Address: 80/82 Telok Ayer Street, Singapore 048466
Opening hours: TBD
Tel: 8843 5968
Website
Um Yong Baek is not a halal-certified eatery
Hoodadak Korean Restaurant Review: Legit Korean Pork Soup And Rice In One-north 
Feature image adapted from @foodophilic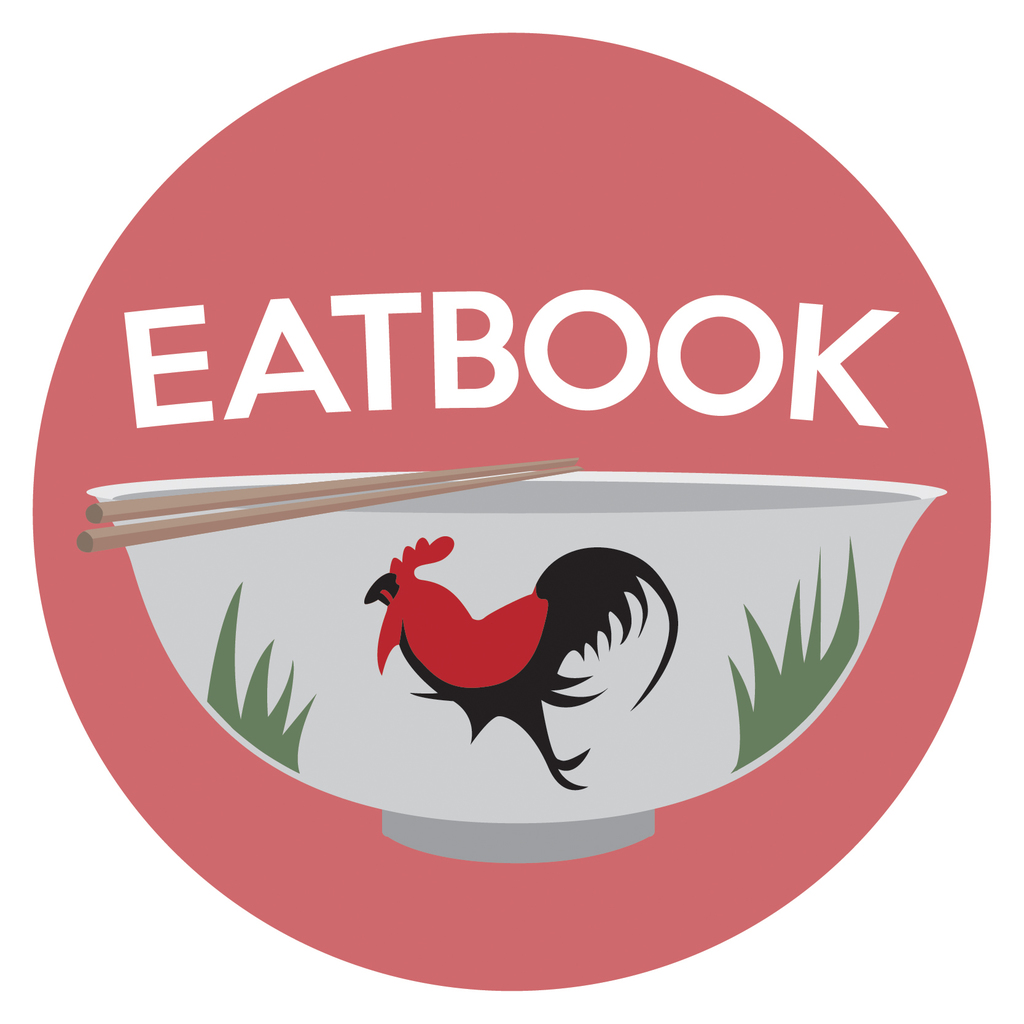 Drop us your email so you won't miss the latest news.