---
Unique McDonald's menu items in the world
---
The aroma of freshly fried french fries is what greets you when you walk into any McDonald's restaurant around the world. I've made it a point to visit a McDonald's store in every country during my recent travels around Europe. 
My aim was to discover each country's unique McDonald's dish. While Singaporeans are constantly raving about McSpicy and curry sauce, our foreign friends are blessed with McDonald's bubble tea and McRibs. Exploring foreign McDonald's menus is my passion, and here are the top 10 unique McDonald's dishes from around the world I really wish would come to our shores. 
---
1. McRib (U.S.A)
---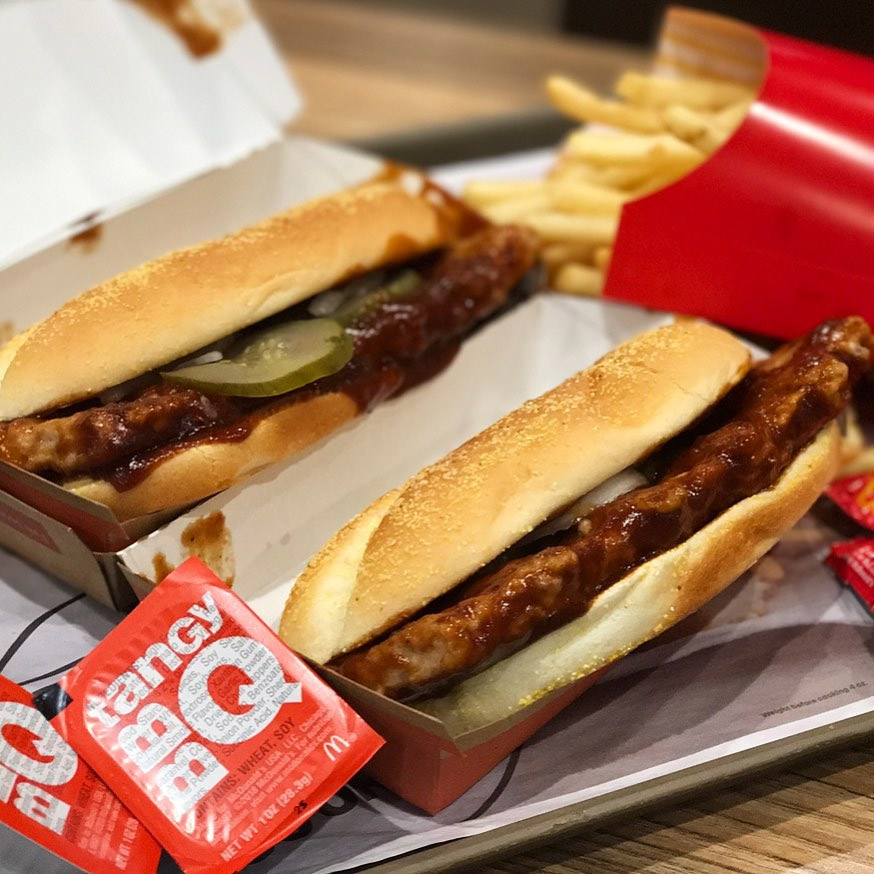 Image credit: @jankenboo
The McRib has peaked as a fan favourite, so much so that restaurants in the U.S.A are inspired to make their own McRib burgers. Here, a juicy pork patty is shaped into a slab of ribs, then coated in rich barbecue sauce and packed in a subway-style bun. Its sweetness is counterbalanced by slivered onions and tart pickles, making this hearty burger a flavour delight. As Singapore's McDonald's is halal-certified, you will need to travel out to try this juicy baby. 
---
2. Churros (South Korea)
---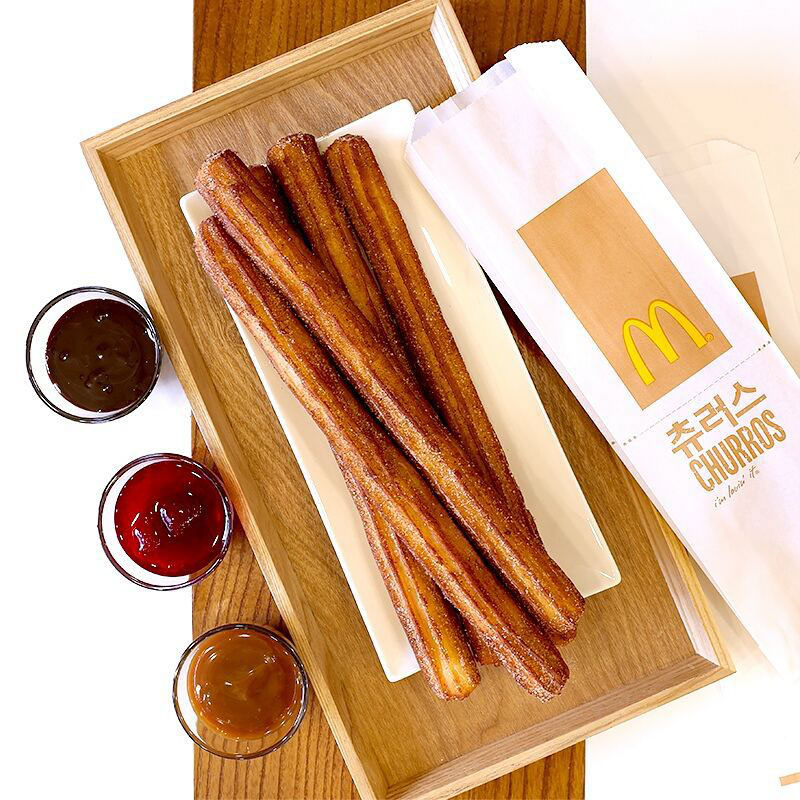 Image credit: @mcdonalds_kr
Served freshly fried, these churro sticks are generously coated in cinnamon sugar and retain a fluffy interior⁠—just like most good churro sticks you will find in Singapore. As someone with a massive sweet tooth, having a piping hot, sugary snack so conveniently available at Macs would be a dream come true. Plus, having a churro on hand to dunk into the Hot Fudge sundae sounds divine.

---
3. Big Brekkie Burger (Australia)

---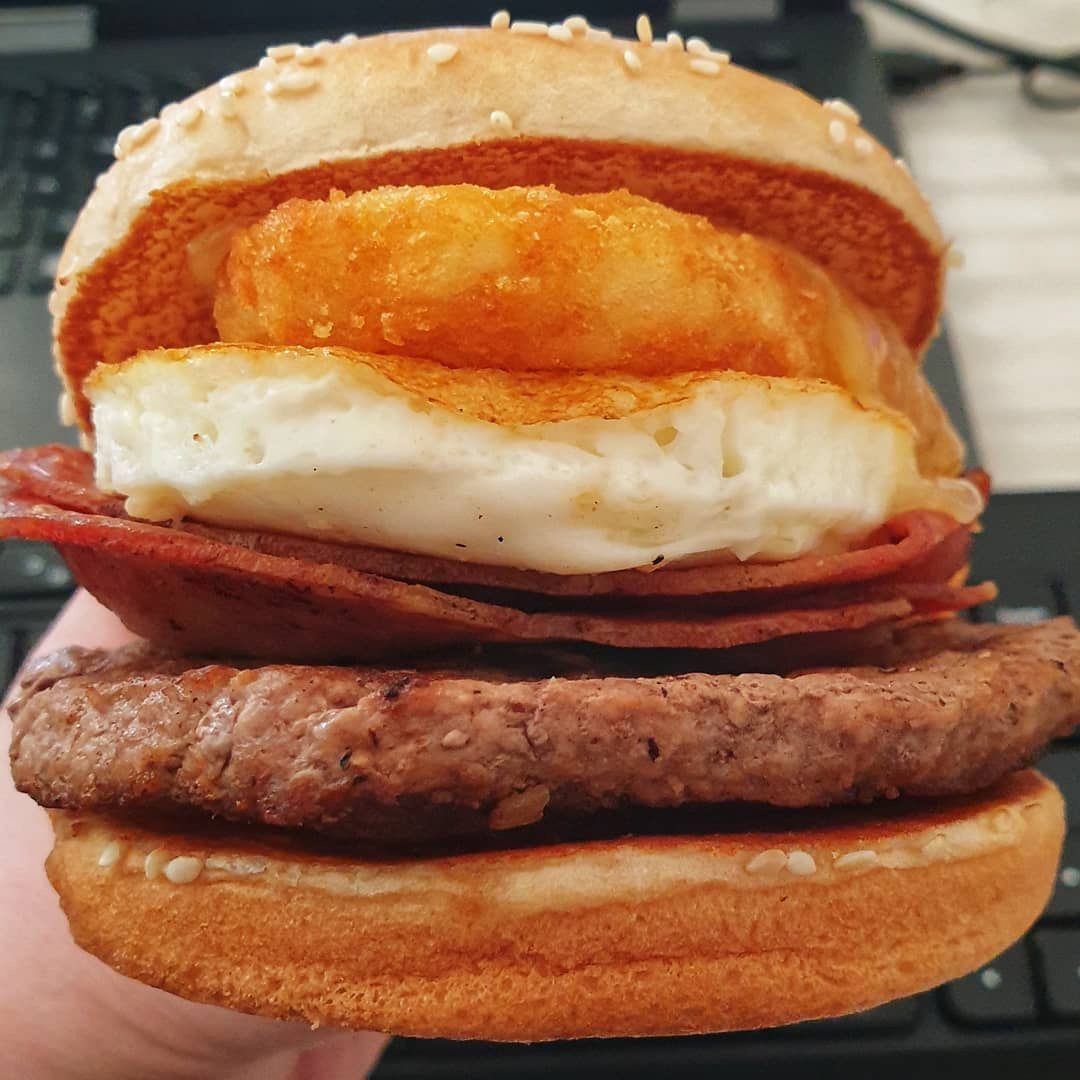 Image credit: @thegongappetite
Australia's McDonald's has the breakfast dish to end all breakfasts. The Big Brekkie Burger upgrades the typical cheeseburger by adding bacon strips, fried egg, and an entire hash brown to the mix. It's extremely decadent, and the kind of breakfast item that'll make you want to dive back into bed for a mid-morning nap. 
---
4. Cheesy Egg Bun (Thailand)
---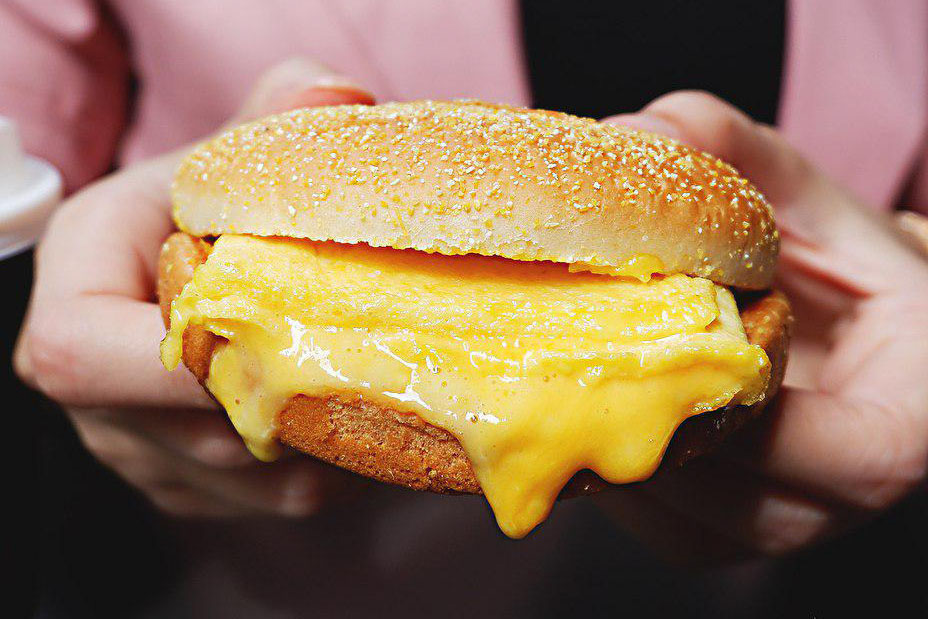 Image adapted from: @hotnow_app
The only thing that could make a warm, jiggly omelette better is gooey cheese to give it an oozy centre. This Cheesy Egg Bun from Thailand is just what it says it is; the three ingredients complement each other to make a savoury beast of a breakfast You can also order it with Pepper Chicken for a protein fix in the A.M.
---
5. McPoutine (Canada)

---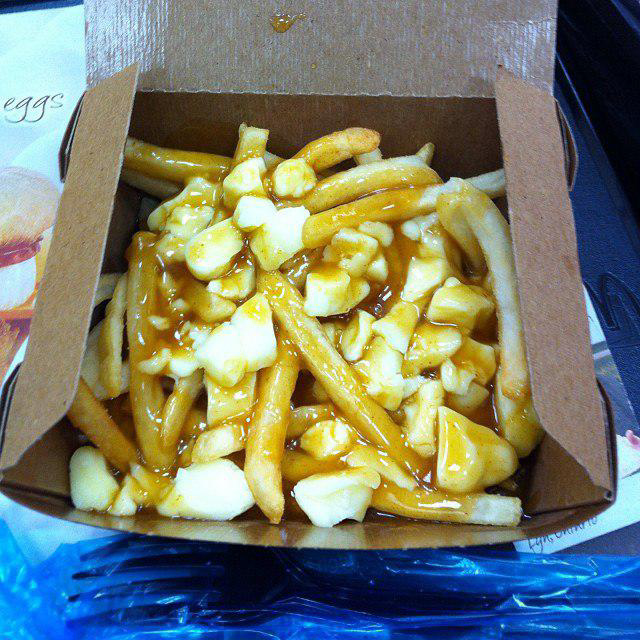 Image credit: @heatrowlesy
I can't be the only one who thinks that fries are the best part of a fast-food meal. A recreation of Canada's speciality, the McPoutine features the chain's signature skinny fries coated in savoury chicken gravy and melty cheese curds. Creamy and rich, poutine sounds like it could beat the curry sauce as a dip. If you need a dose of protein, you can top up a dollar and get three strips of bacon!

---
6. Bulgogi Burger (South Korea)

---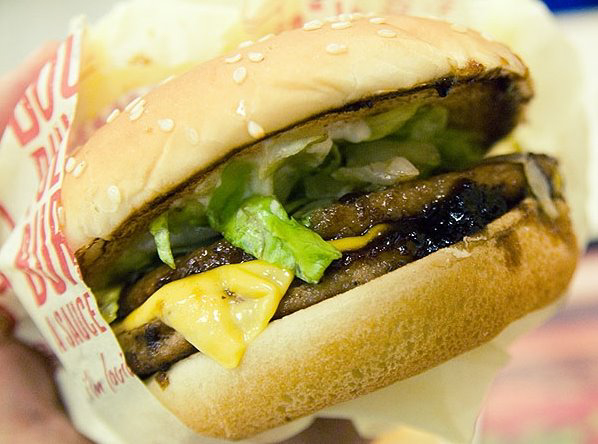 Image credit: Advanced Technology & Design Korea's Facebook page
For those who love sweet-salty flavour combos, Korea's Bulgogi Burger could be your favourite McDonald's order. The tender patty is made from Korean pork that's coated in the tart, caramel-like bulgogi sauce, and topped with lettuce for an element of freshness. That being said, the bulgogi taste is subtle and not as punchy as the real deal.
---
7. McKroket (Netherlands)

---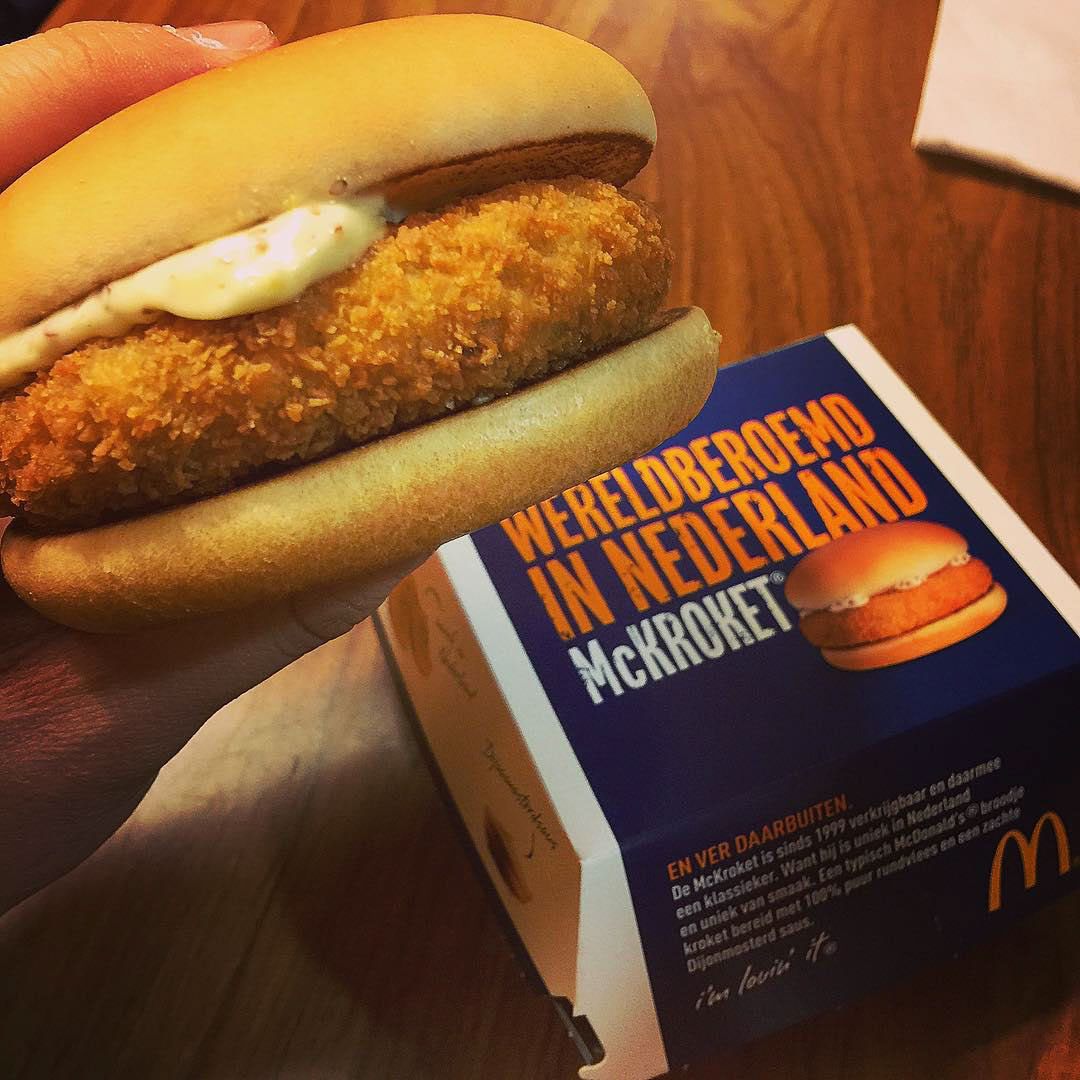 Image credit: @tommorusso
The McKroket is one of the most popular food items in the Netherlands, with tourists marking it on their must-try lists. The burger pairs a sharp mustard mayo with a croquette that's filled with beef bits. The filling is creamy with salty notes. However, its taste might be overpowering for some, so get this only if you're a fan of cheese.
---
8. Ube McDip (The Philippines)
---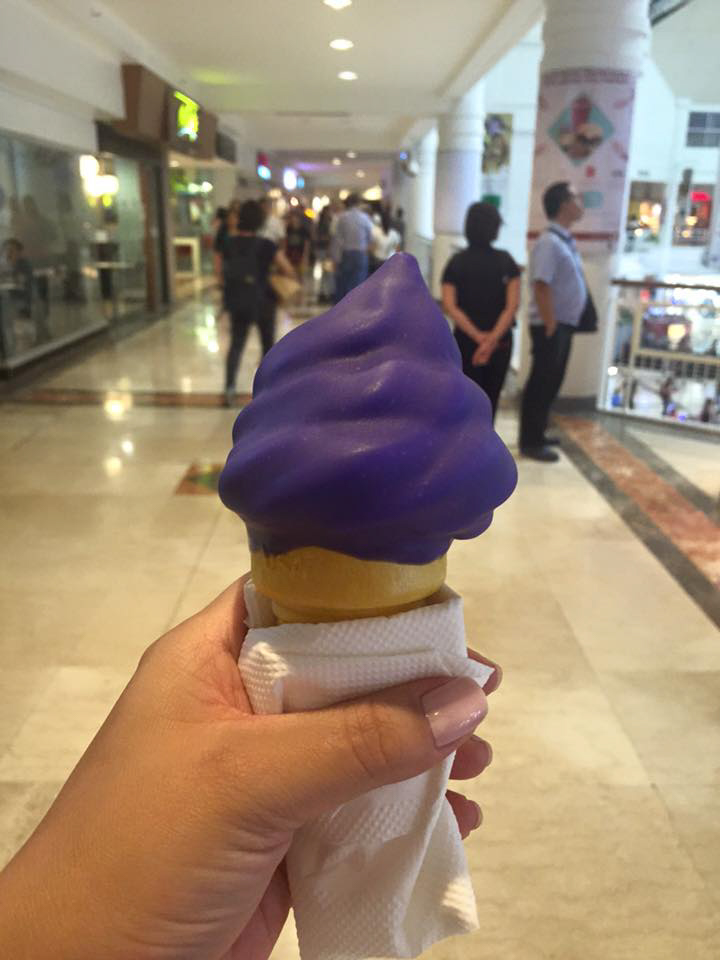 Image credit: My Cebuano Challenge's Facebook page
I was shocked to find out that other countries had more McDip flavours beyond the usual chocolate. One of which is the Ube McDip from the Philippines. It comprises a vanilla cone that's covered in a purple yam shell. Besides its aesthetic purple hue, the ice-cream has a subtle earthy aroma that elevates the sweet taste of yam.

---
9. Mcspicy Paneer (India)

---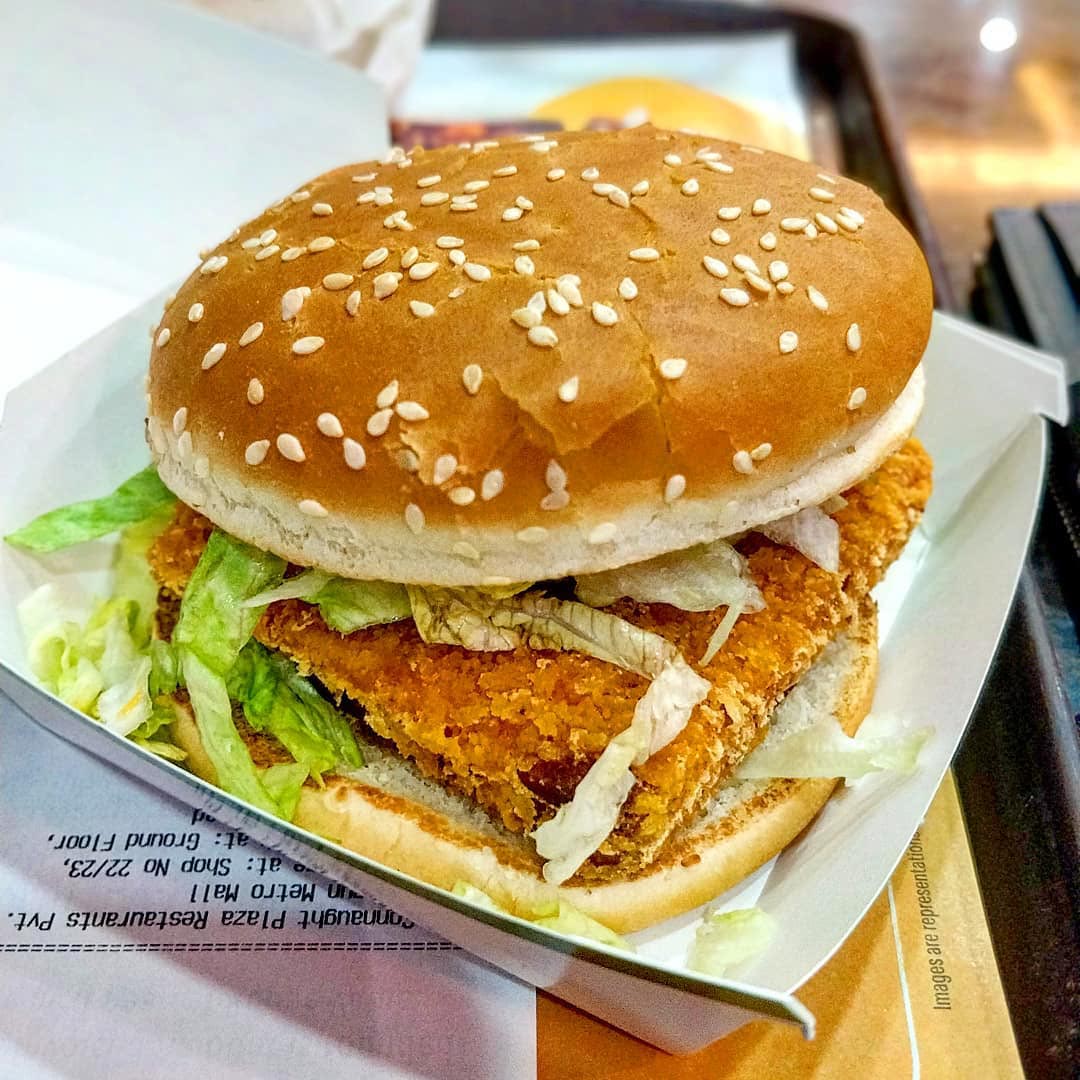 Image credit: @wake_eat_travel
For those who want spiciness without the pain, the McSpicy Paneer is constructed with a milky cheese patty. This helps to mute the heat of the McSpicy, making it great for those with a weaker spice tolerance. It's also topped with tandoori mayo for extra smoky flavour. Decorated with fresh lettuce, the burger is a vegetarian-friendly option if you're travelling in India. 
---
10. Bubble Tea (Hong Kong)

---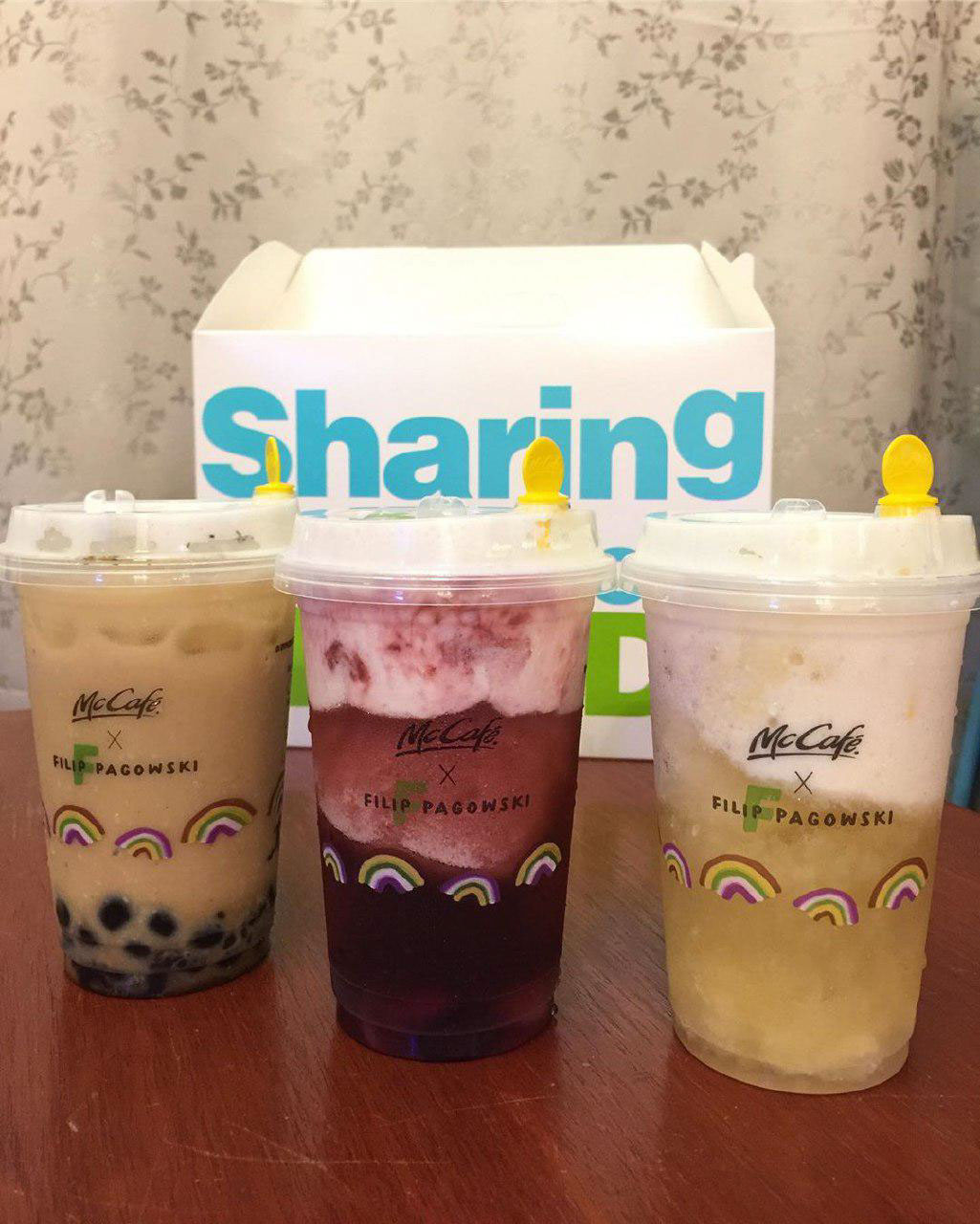 Image credit: @meow.wuuu
Bubble tea is now a worldwide currency, and Hong Kong is cashing in with their range of boba drinks. These treacly treats can be found in McCafe kiosks and come in flavours including milk tea with pearls and cheese mango. Their cheese tea is a recent addition and is topped with cheese foam from Europe and New Zealand. At around S$4.40 a pop, the drinks cost slightly cheaper than Singaporean variants, so be sure to try one when you're there!

---
Have a unique McDonald's meal anywhere in the world

---
Hunting for good food overseas can be a Russian roulette. Thankfully, there's a McDonald's outlet pretty much everywhere. If you're up for a fuss-free meal that's one-of-a-kind, try these 10 picks when you're out exploring. Leave us a comment and tell us about your McDonald's wishlist items!