Smoked meats and sausages at Urban Smokeshack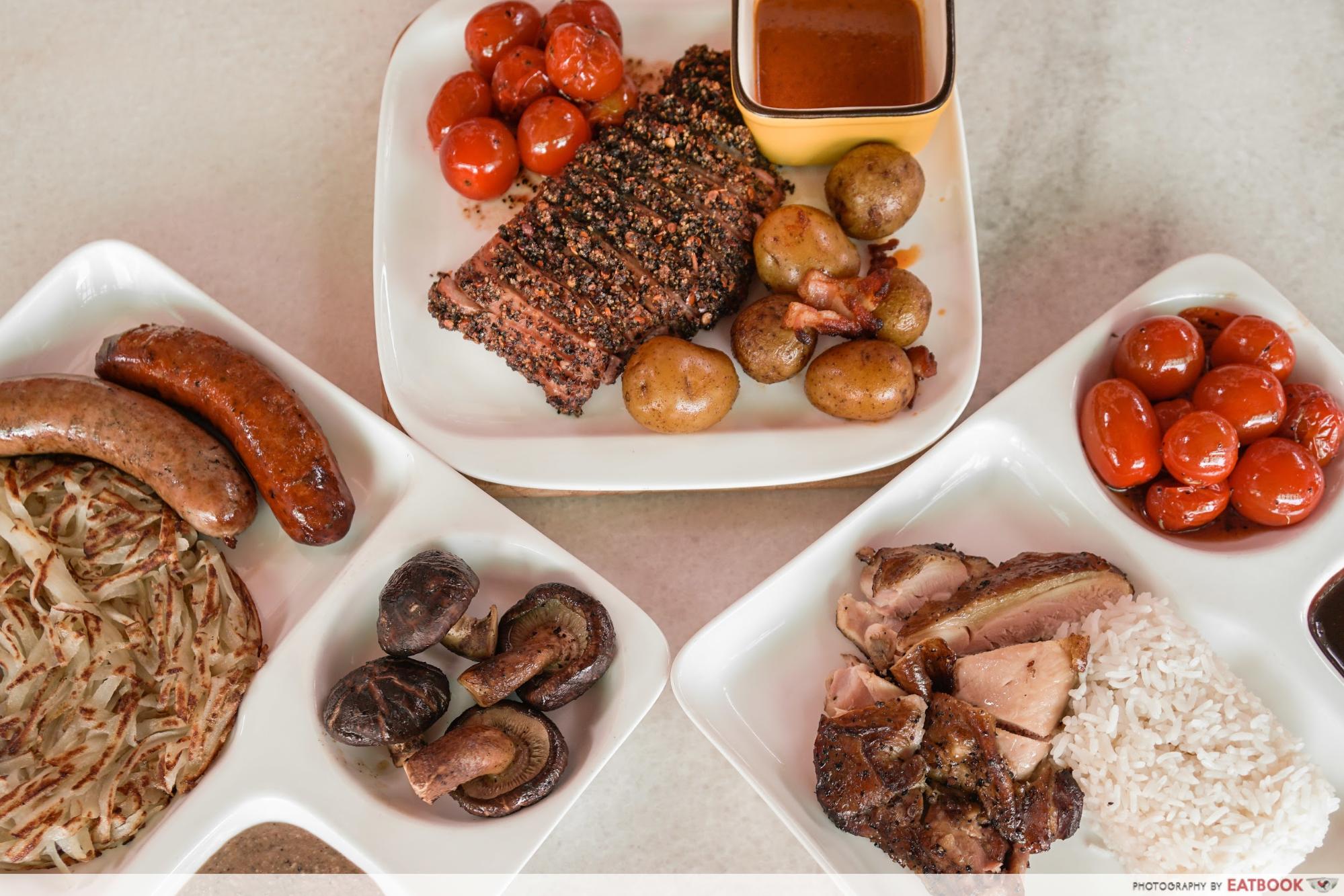 Since its revamp, The Bedok Marketplace has garnered attention as a the hipster hawker centre of the East. Along with the usual classics, there are all kinds of stalls selling non-traditional hawker fare, from Jamaican dishes at Mike's Caribbean Food to wagyu and foie gras donburi at The Burning Oak.
Urban Smokeshack is one such stall, and it serves up house-smoked meats and stews. They offer affordable lunch sets with interesting twists, as well as sharing platters. The meats are smoked with either hickory wood or applewood. The former supposedly imparts a robust smokiness to the meat, while the latter gives it a subtle fruitiness.
A few stalls down is Urban Smokeshack Dawgs, their sister stall that specialises in smoked sausages and rosti. Sausage options range from varieties of pork sausages, to lamb and beef sausages. This stall houses a proper raclette melter at the back, and offers diners the option of adding raclette cheese to their sausage sets.
Food at Urban Smokeshack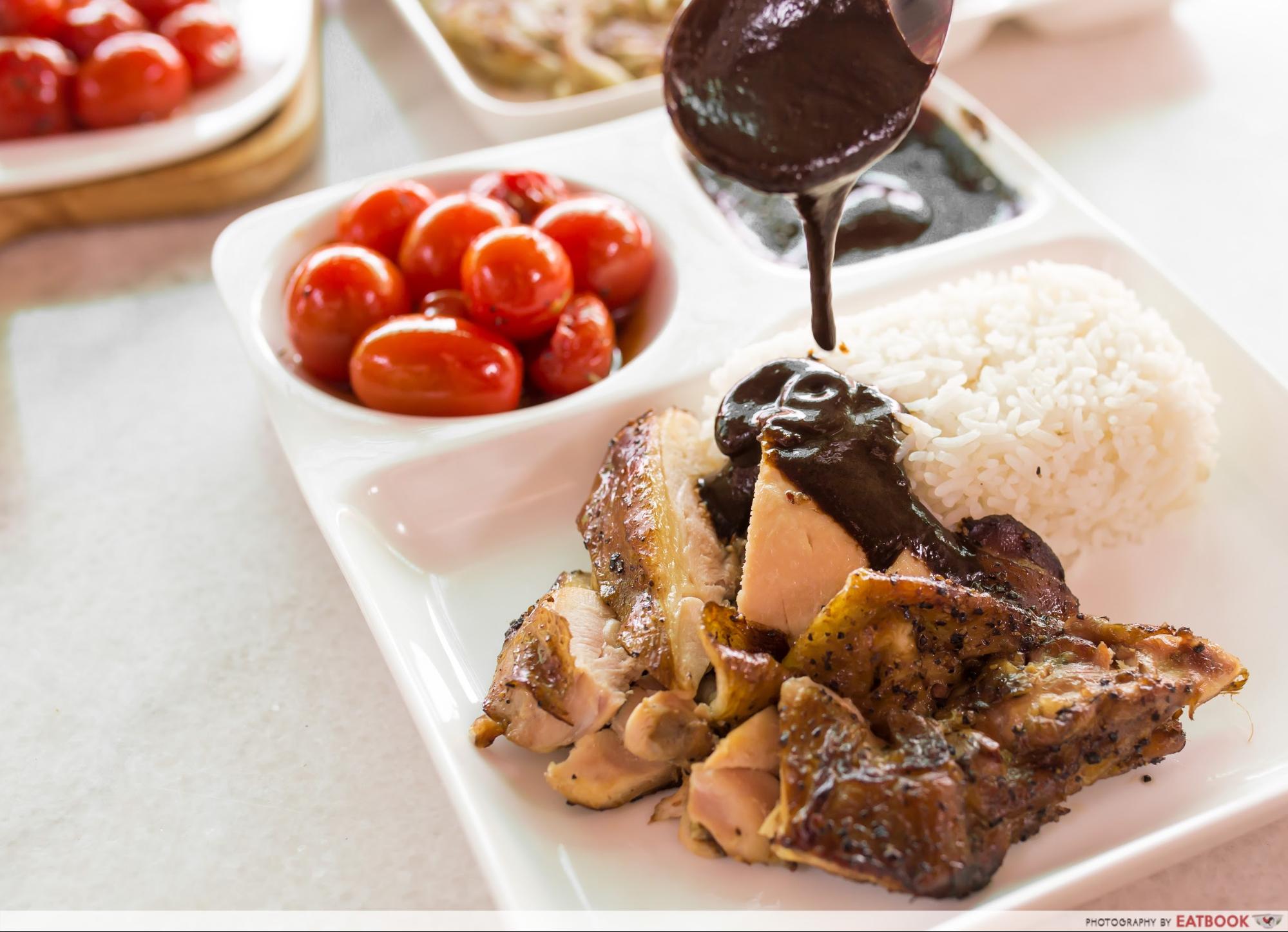 Our first order was Chicken Thigh with Buah Keluak Sauce ($6), which came with a whole chopped chicken thigh, lemongrass rice, and buah keluak sauce on the side. If you've never had buah keluak before, you might take a while to get used to it. It is pungent, with some even comparing its taste to opium.
The dark buah keluak sauce is made by the stall manager's wife, and consists of a basic rempah (wok-fried spice paste) laced with buah keluak. Although not as potent as having actual buah keluak, it was still very rich and earthy, with a bitter note.
I quite appreciated the muted intensity of the sauce, as many may find traditionally prepared buah keluak to be overwhelming. Smoked skin on, the chicken thigh was soft and moist, pairing well with the robust sauce. However, the rice could be improved on, as I could only detect the faintest whiff of lemongrass from it.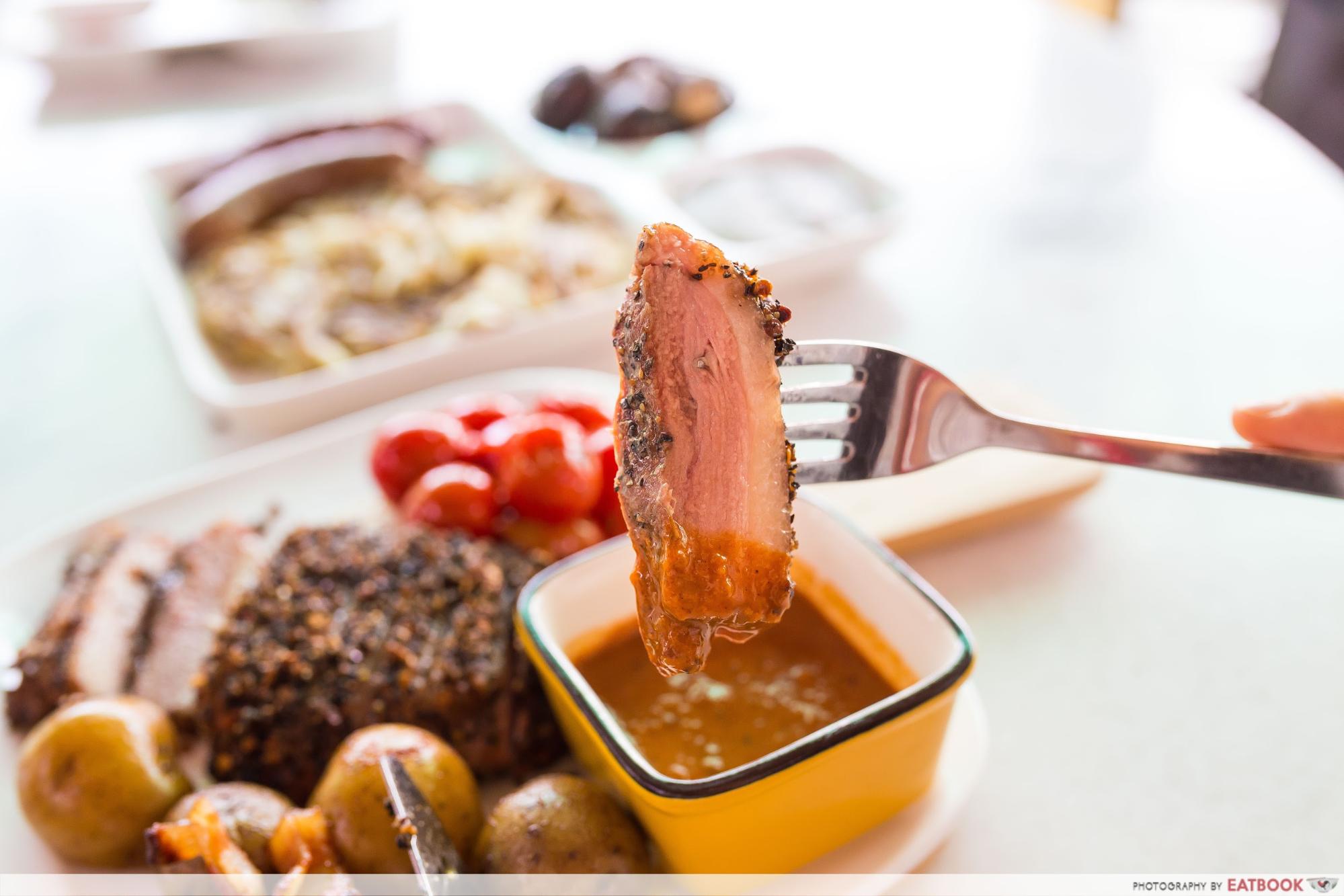 With a price tag that is almost three times that of the chicken set, I was nearly deterred from ordering their Applewood Smoked Duck Breast with 5-Spice Sauce ($16). However, the cost was justified by the generous portions of spice-crusted duck breast, cherry tomatoes, bacon-fat roasted baby potatoes, and five-spice sauce.
The duck breast was excellent. Each thick slice was very tender and succulent, a far cry from the many dry and rubbery sliced duck breasts I've encountered before. A layer of fat beneath the spice-crusted skin locked in all the juices, keeping the lean breast meat moist and flavourful enough on its own.
I much preferred the duck breast on its own, as the fiery five-spice barbecue sauce on the side was far too potent for my liking and overwhelmed the flavour of the duck. It reminded me of an extra spicy chicken rice chilli sauce, albeit thicker and with more texture. The roasted potatoes were average as well.
For $16, it's expensive for a hawker dish. That being said, I can't think of another place to get a more satisfying fix of smoked duck in a casual setting.
Food at Urban Smokeshack Dawgs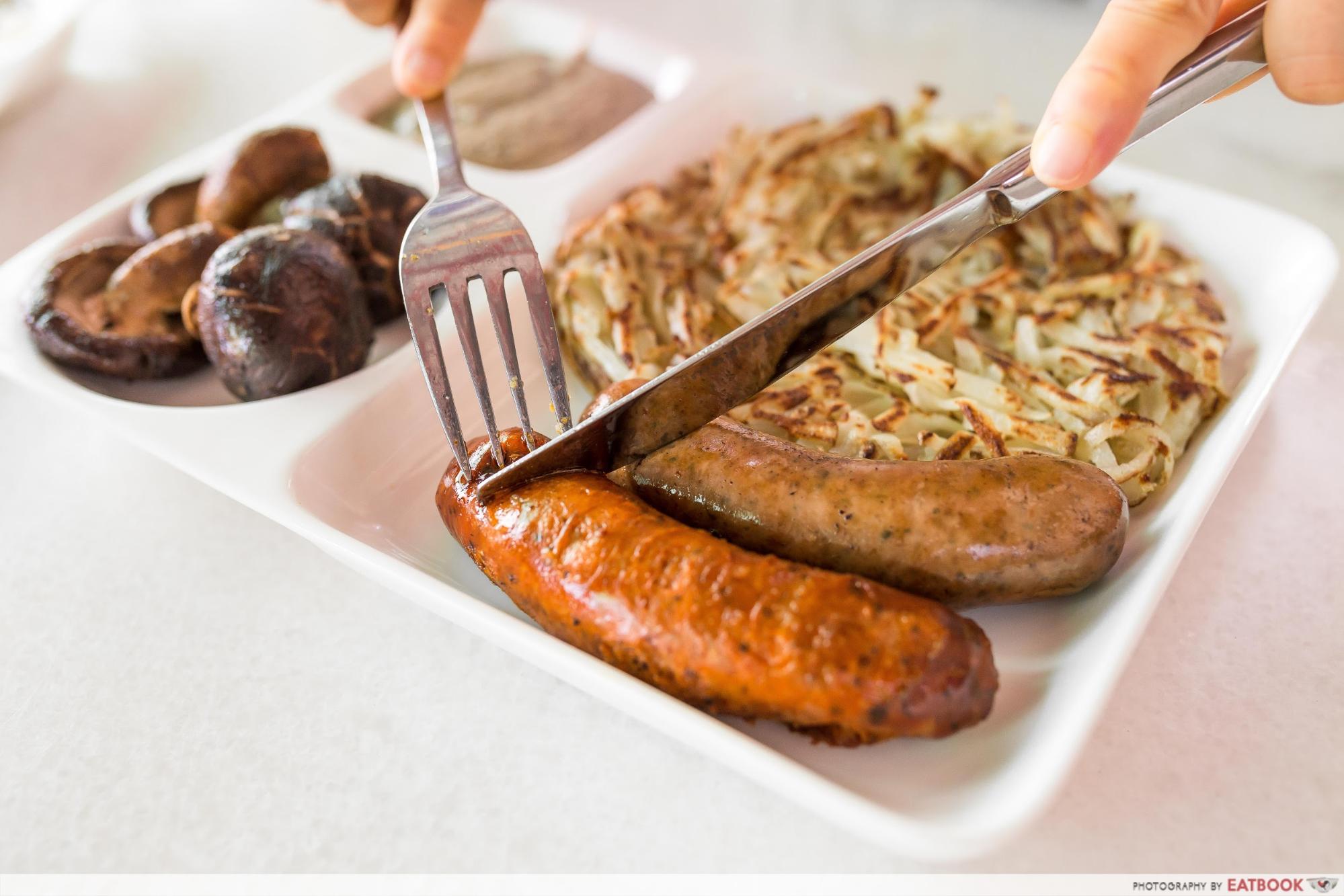 From Urban Smokeshack Dawgs, we got their Spanish and Thurgauer Pork Sausage Set ($12) with a side of Raclette Cheese ($8). The set includes a sausage each of Spanish and Thurgauer pork, along with rosti, hickory-smoked shiitake mushrooms, gravy, and grilled cherry tomatoes.
The pork sausages were smaller than I expected and each was barely the length of my hand. Both sausages were quite soft as well, lacking the snappy bite I was anticipating.
Flavour-wise, the red-hued Spanish pork sausage was slightly spicier than its sweeter Thurgauer cousin. The applewood smoking process given to the Thurgauer sausages is meant to highlight the apples used in the filings, but I was unable to discern between the two different types of wood chips used, as the spices masked most of the sausages' smokiness.  
The rosti was impressive, with a good balance of crisp edges that contrasted well with the soft shredded potato. Eat this while it's hot, as it can get greasy if left for too long. It paired well with the chunky gravy, which had a comforting taste reminiscent of mushroom cream soup.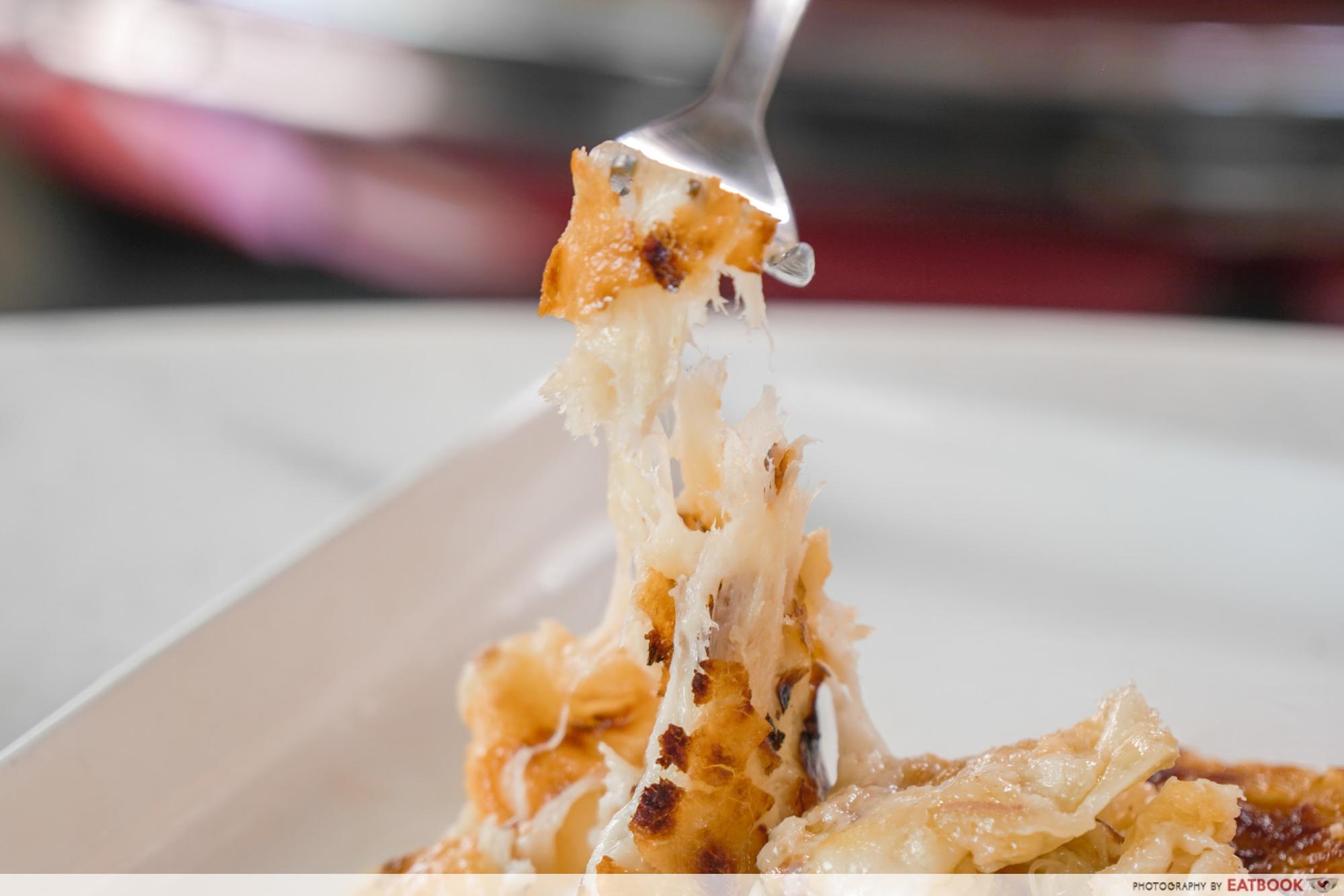 To make the raclette, a giant cheese wheel is grilled in the raclette melter till the top is molten, after which the bubbling cheese is scraped off the wheel onto a separate plate with mini pickles and garlic cloves.
Urban Smokeshack's raclette cheese retains a distinct nutty sharpness. Our main gripe was that the raclette hardened fast once it was served on the cold plate, leaving us with a clump of solidified cheese that wouldn't stretch. It would have been better if the raclette was served directly onto the hot food. In this case, I'd rather save myself $8 and just have the sausages on their own.
Ambience at Urban Smokeshack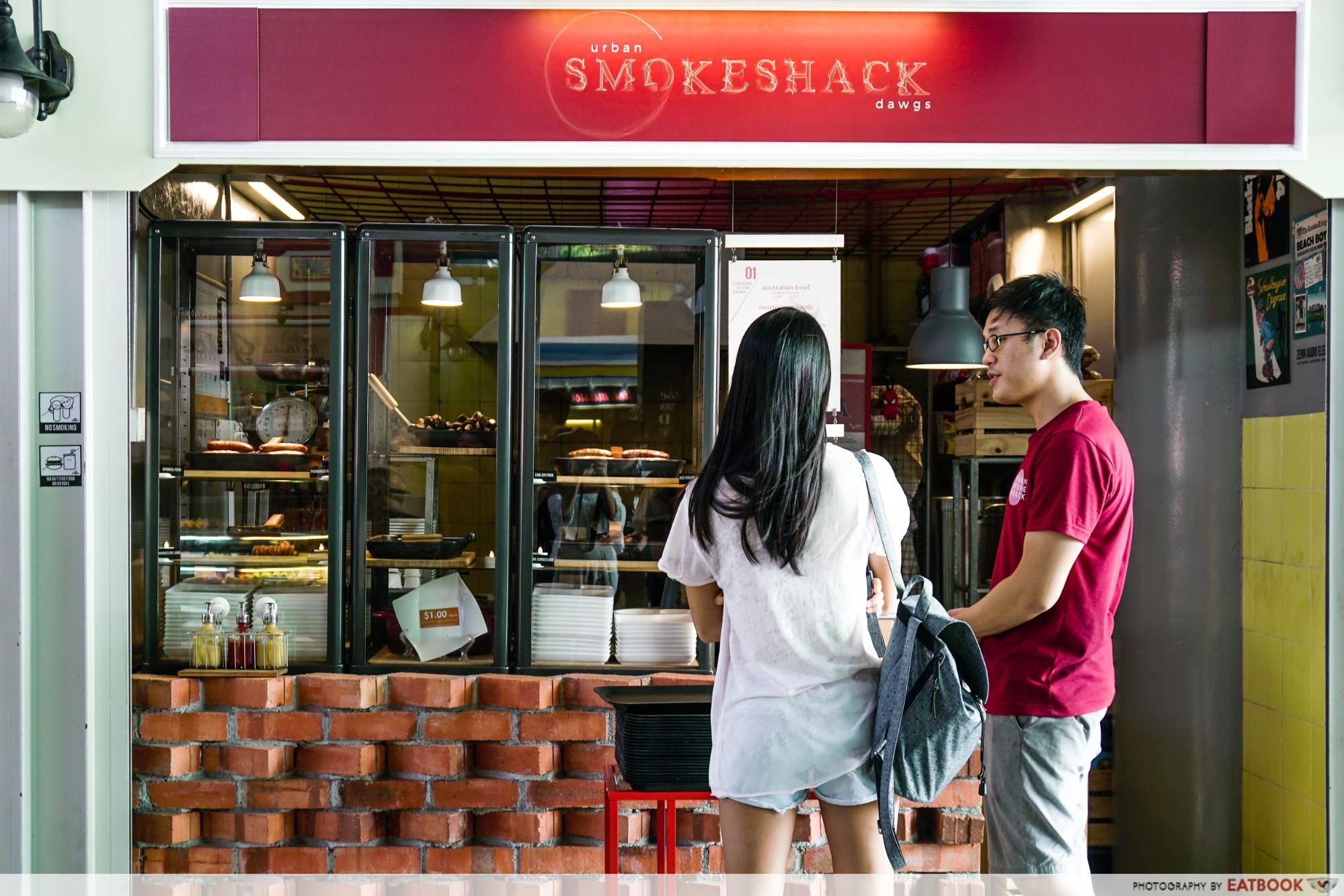 Found at The Bedok Marketplace, Urban Smokeshack has since moved to Bedok Industrial Park East. The store lets you enjoy your meats in a casual and nicely decorated setting. A few buses from Simei, Bedok, and Tanah Merah MRT Stations can take you here. 
The verdict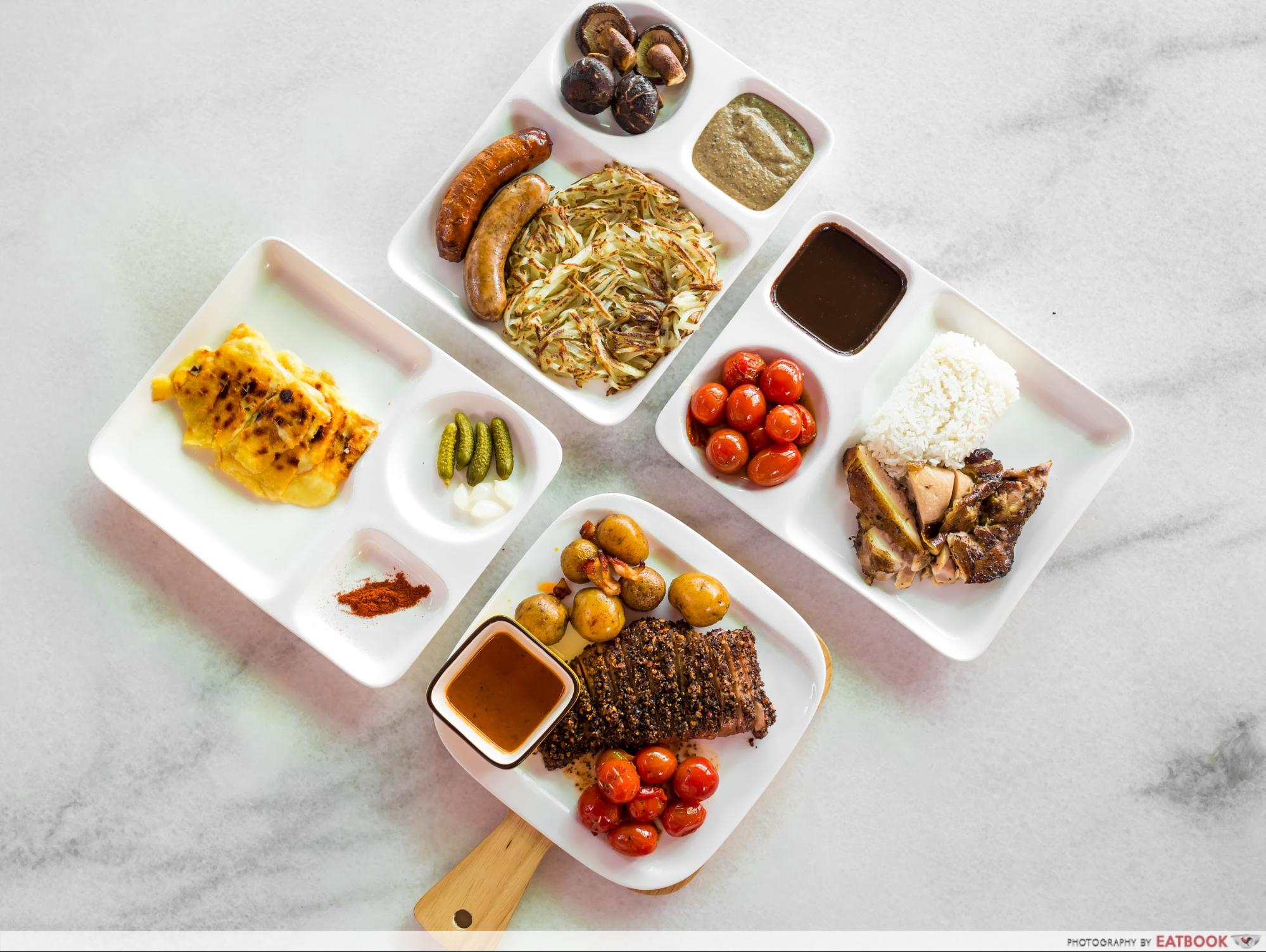 Urban Smokeshack brings unconventional hawker fare to the table with tasty smoked meats. Their main stall doesn't skimp on portions, with the duck making quite an impression.
However, there is still room for improvement in the execution and presentation of certain dishes, such as the sausage set with raclette. The prices here could also be an issue since diners could be deterred from ordering costlier dishes, such as the smoked duck and the sausages.
As someone who stays on the west side of the island, I don't foresee myself making the long trip to Bedok just for Urban Smokeshack. But if you happen to be in the area, Urban Smokeshack is an option for something different from typical hawker fare. For more interesting hawker food at Bedok, check out The Pasta Boutique and Plum & Rice as well!
Address: 3014 Bedok Industrial Park East, Singapore 489980
Opening hours: Tue-Sun 12pm to 9pm
Website
Urban Smokeshack and Urban Smokeshack Dawgs are not halal eateries.
This is an independent review by Eatbook.sg.
Summary
Pros
– Interesting choice at a hawker centre
– Generous portions
– Good smoked meats
Cons
– Some dishes are expensive
– Raclette cheese can be served in a better way
Recommended Dishes: Applewood Smoked Duck Breast with 5-Spice Sauce ($16)
Operating Hours:
Tuesday – Sunday 12:30pm to 2pm, 6pm to 9:30pm
Address: 347 Bedok Road, #02-19, Singapore 469560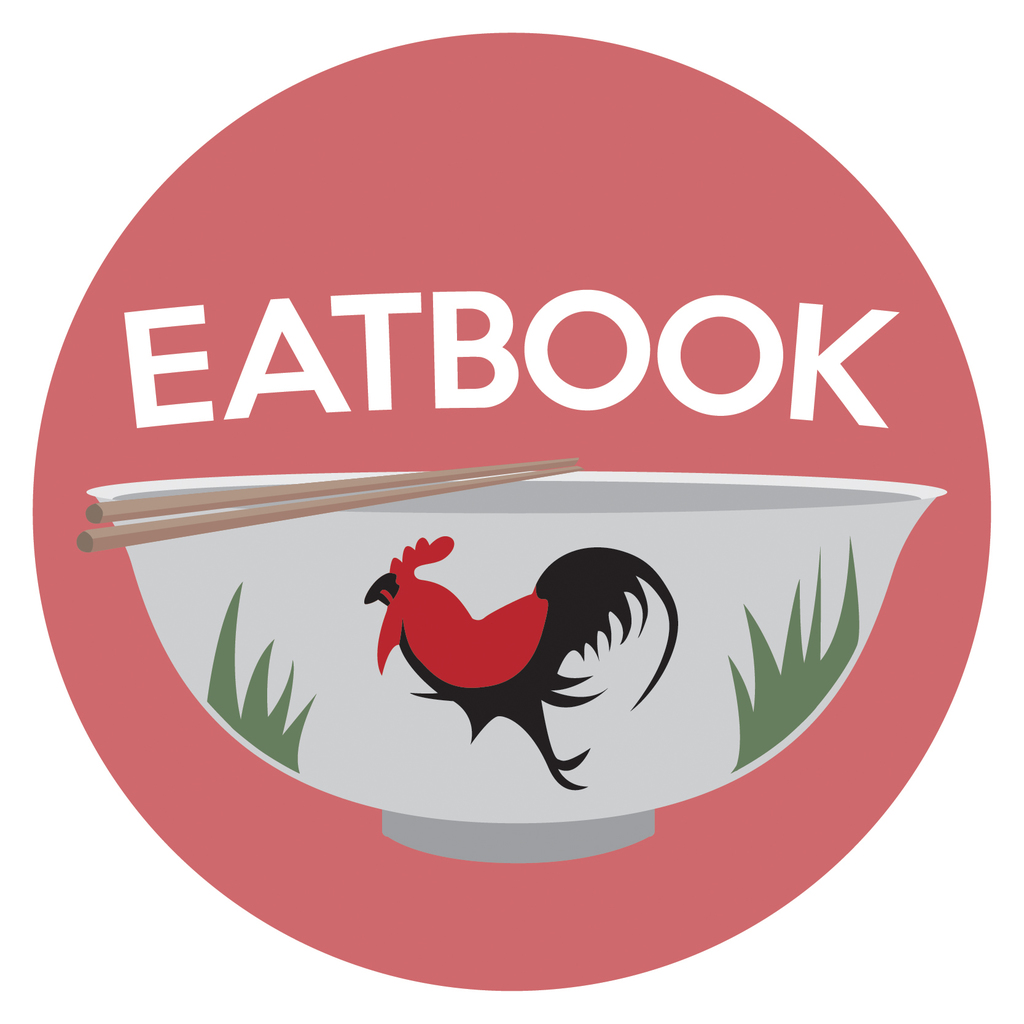 Drop us your email so you won't miss the latest news.