Waa Cow! Yakiniku in Serangoon Gardens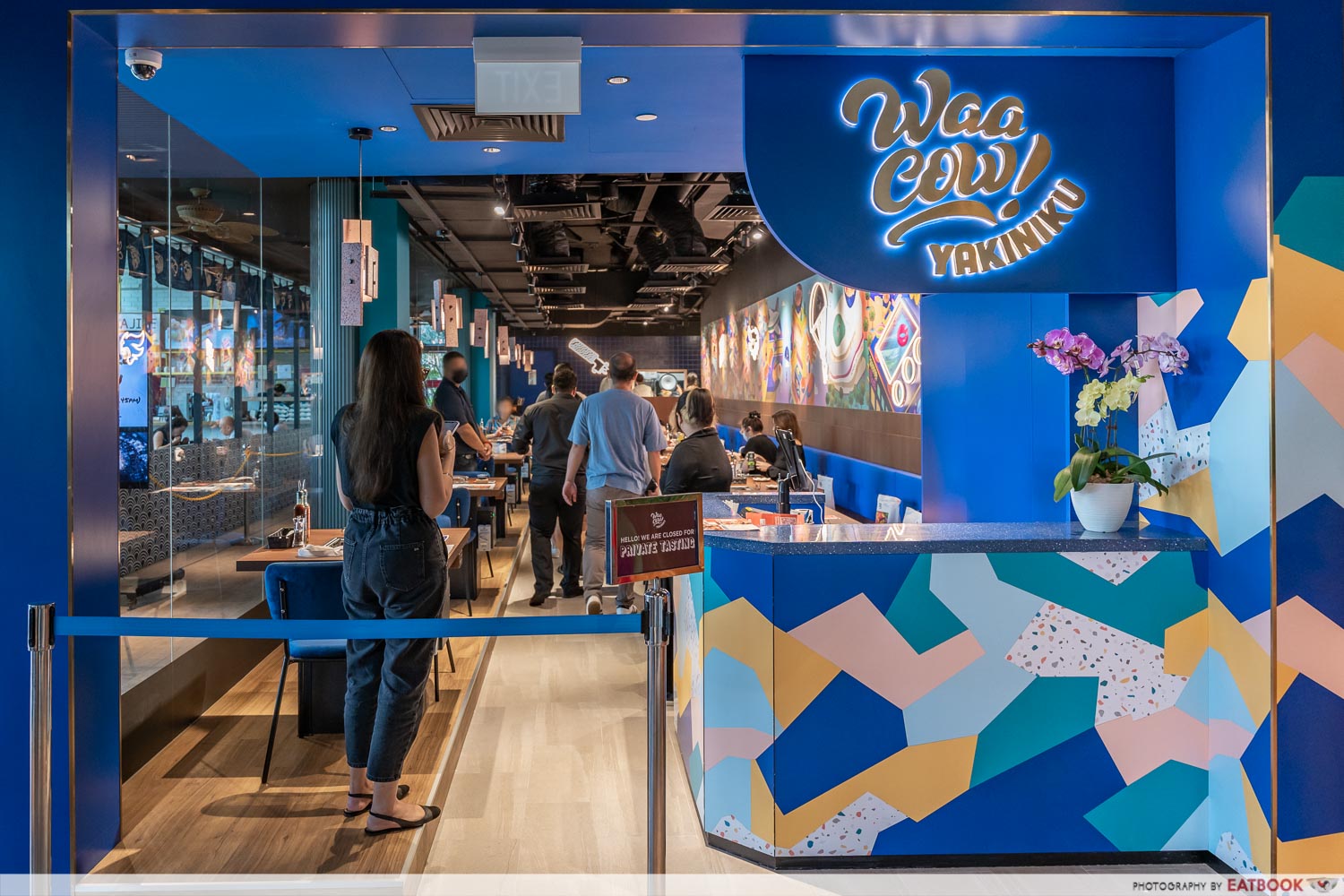 Waa Cow!, for me, was a random delivery discovery that became a regular craving. Each Wagyu bowl, topped with your choice of torched mentaiko, truffle sauce, or yuzu and foie gras, makes for an indulgent and convenient meal that doesn't bust the bank. So when I heard that they'd opened Waa Cow! Yakiniku, their first foray into a non-beef bowl concept, I knew I had to go check them out.
Food at Waa Cow! Yakiniku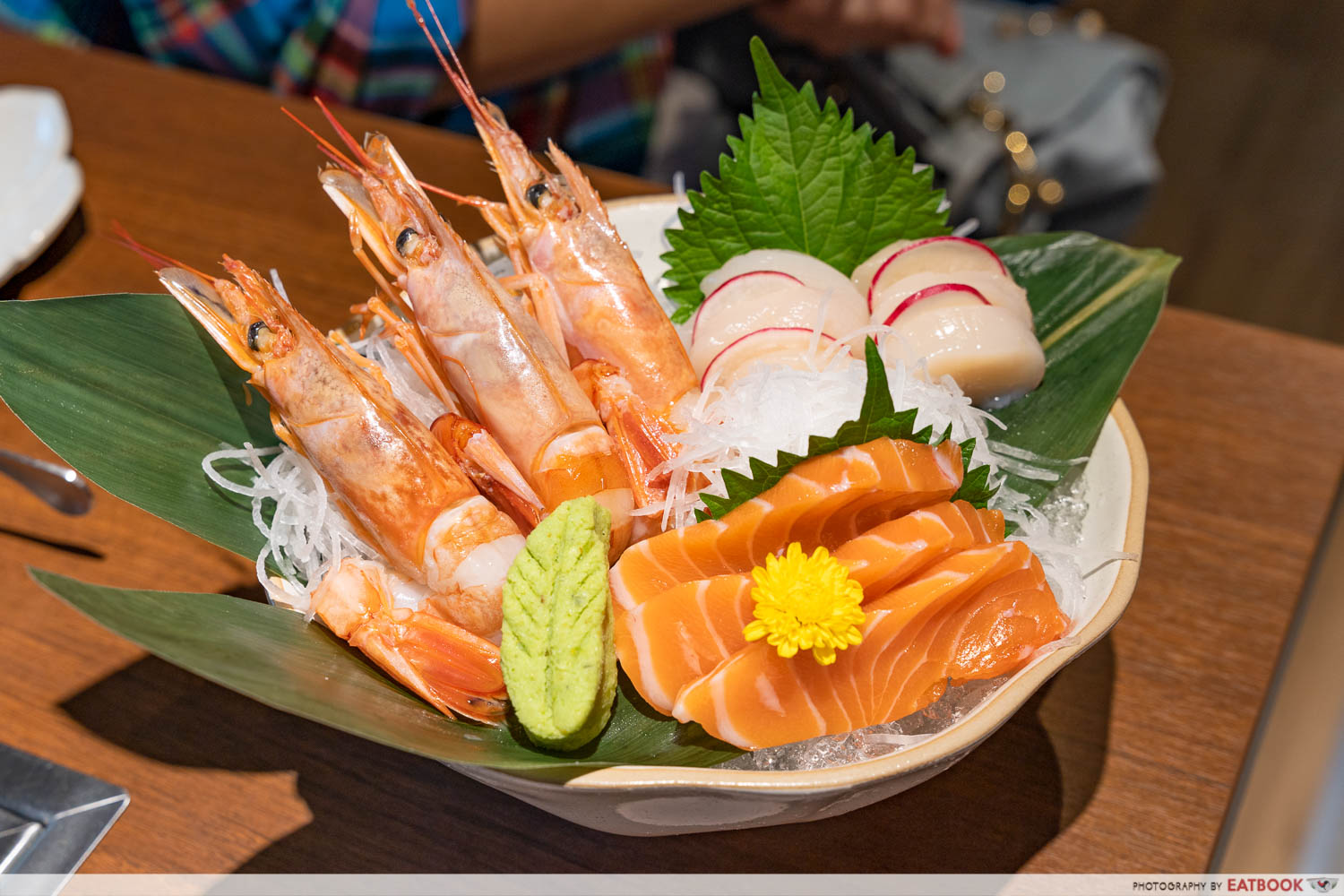 The Waa Cow! menu has chirashi bowls, so it comes as no surprise that at their yakiniku joint, you'll find sashimi platters too—a cool foil to the grilled meats later in your meal. The Amaebi Platter ($21.90++) is good for two to share, and presents as a trio of amaebi, Hokkaido scallops, and Norwegian salmon slices.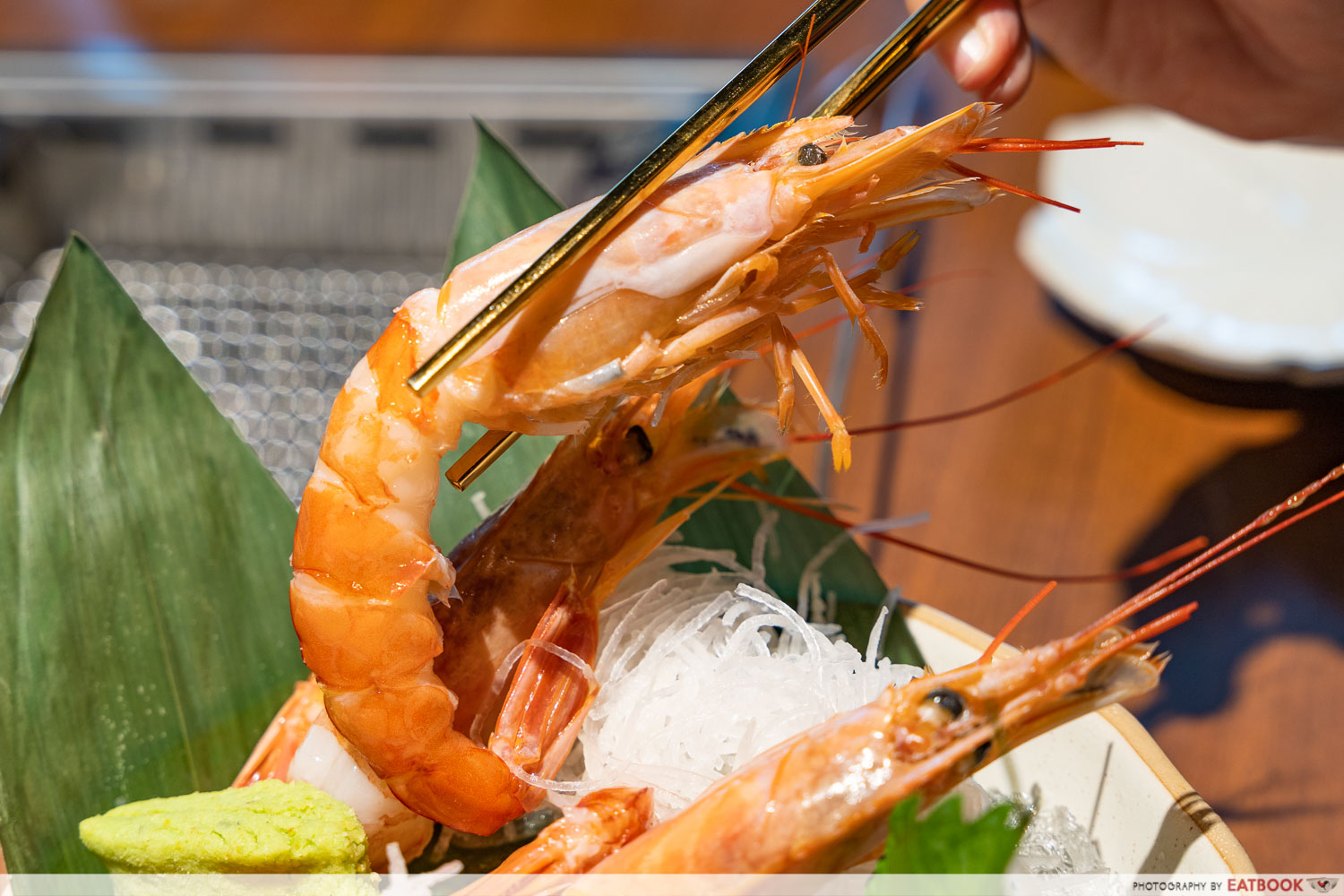 There are three spot prawns, said to be Japanese in origin, on the bed of ice. Also known as sweet shrimp, these were large, with a creamy bite. Other air-flown options include the Hokkigai Platter ($19.90++) and Mekajiki Platter ($19.90++); otherwise, you can get individual orders of Salmon ($9.90++) or Hokkaido Scallops ($12.90++). There's also an Aburi Mentai Scallop Carpaccio ($13.80++) if you fancy.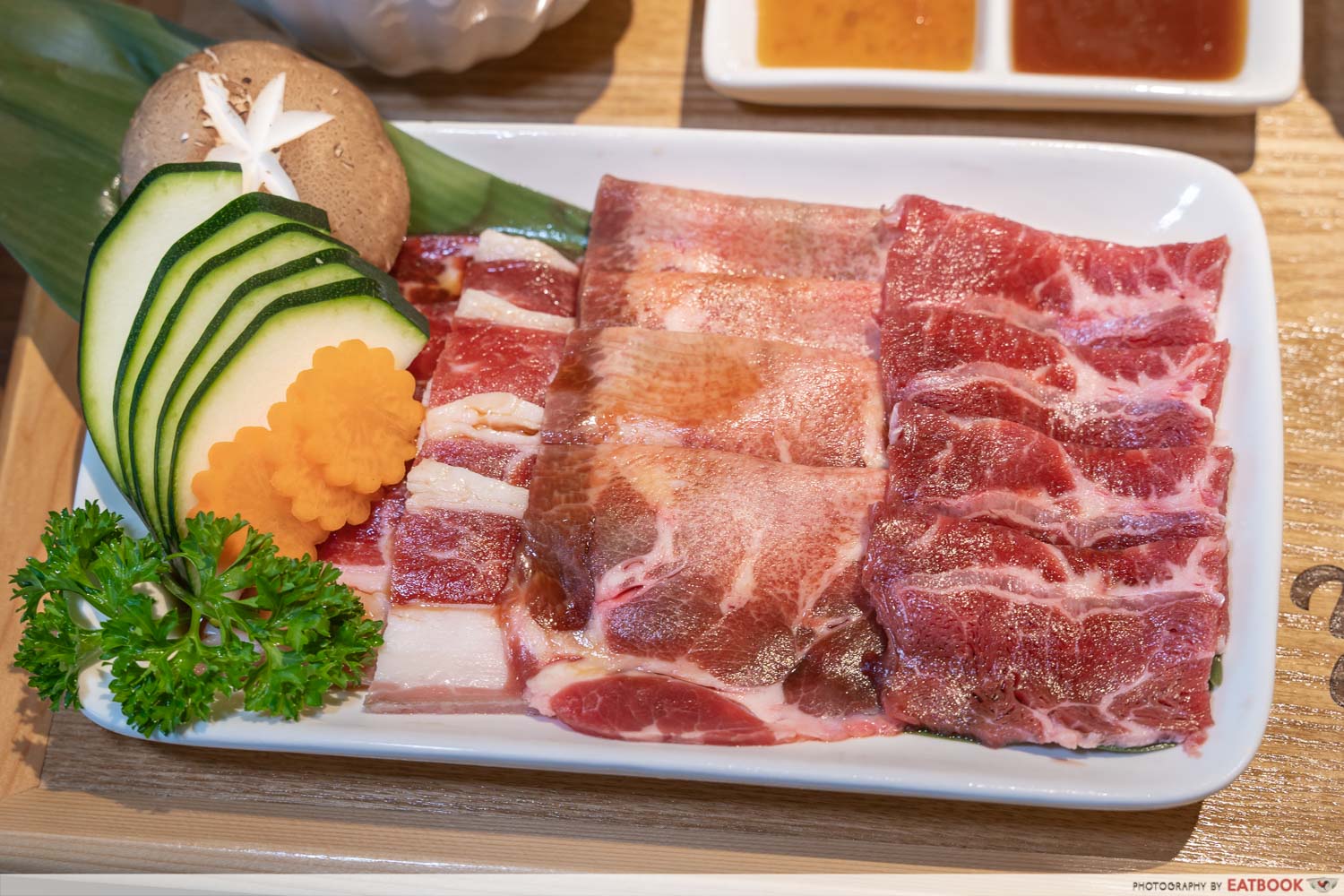 There are only three meat options: beef, pork, and chicken, though the list is dominated by beef options. Unlike at Waa Cow!, where Wagyu is the beef of choice, Waa Cow! Yakiniku focuses on more budget-friendly, non-premium options that hail from Australia and America. Available in 100g or 200g portions are the Karubi ($6.90++/$11.90++), Oyster Blade ($13.90++/$25.90++), and Ox Tongue ($18.90++/$27.90++). Whichever you order, it comes in a light house blend of sauces—not a marinade, because this sauce is ladled over just before serving.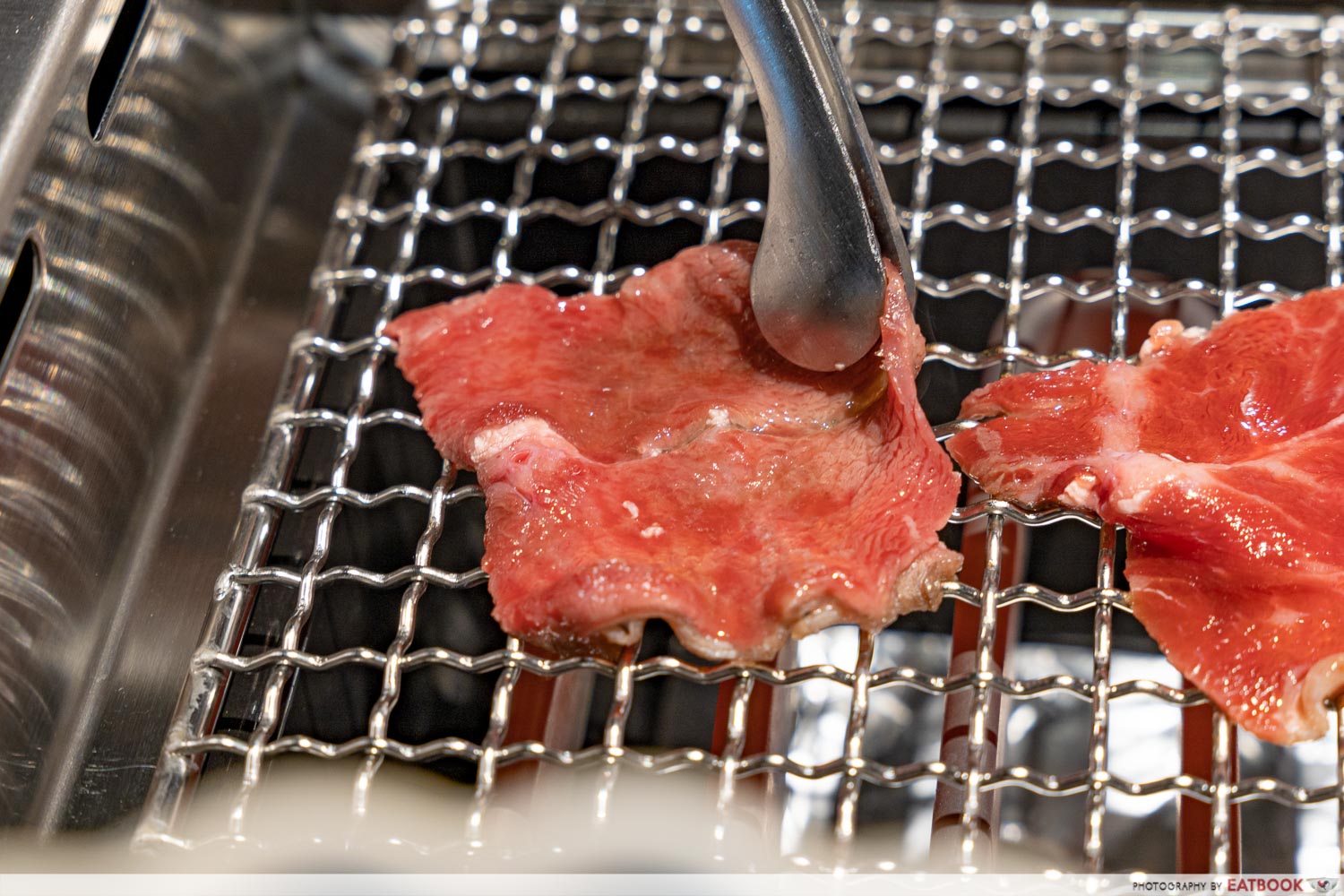 Truth be told, the less marbled meats here mean a more distinctly meaty flavour, unlike the buttery taste profile of Wagyu, which can get jelak at times.
If you prefer, there are combos that you can opt for, including a Trio Beef Set ($29.90++) that comes with karubi, ox tongue, and sirloin. Alternatively, there's Karubi & Tongue ($9.90++), or Karubi & Sirloin ($20.90++). For a variety of meat, go for the Trio Meats Set ($9.90++)—a plate of karubi, pork collar, and chicken thigh.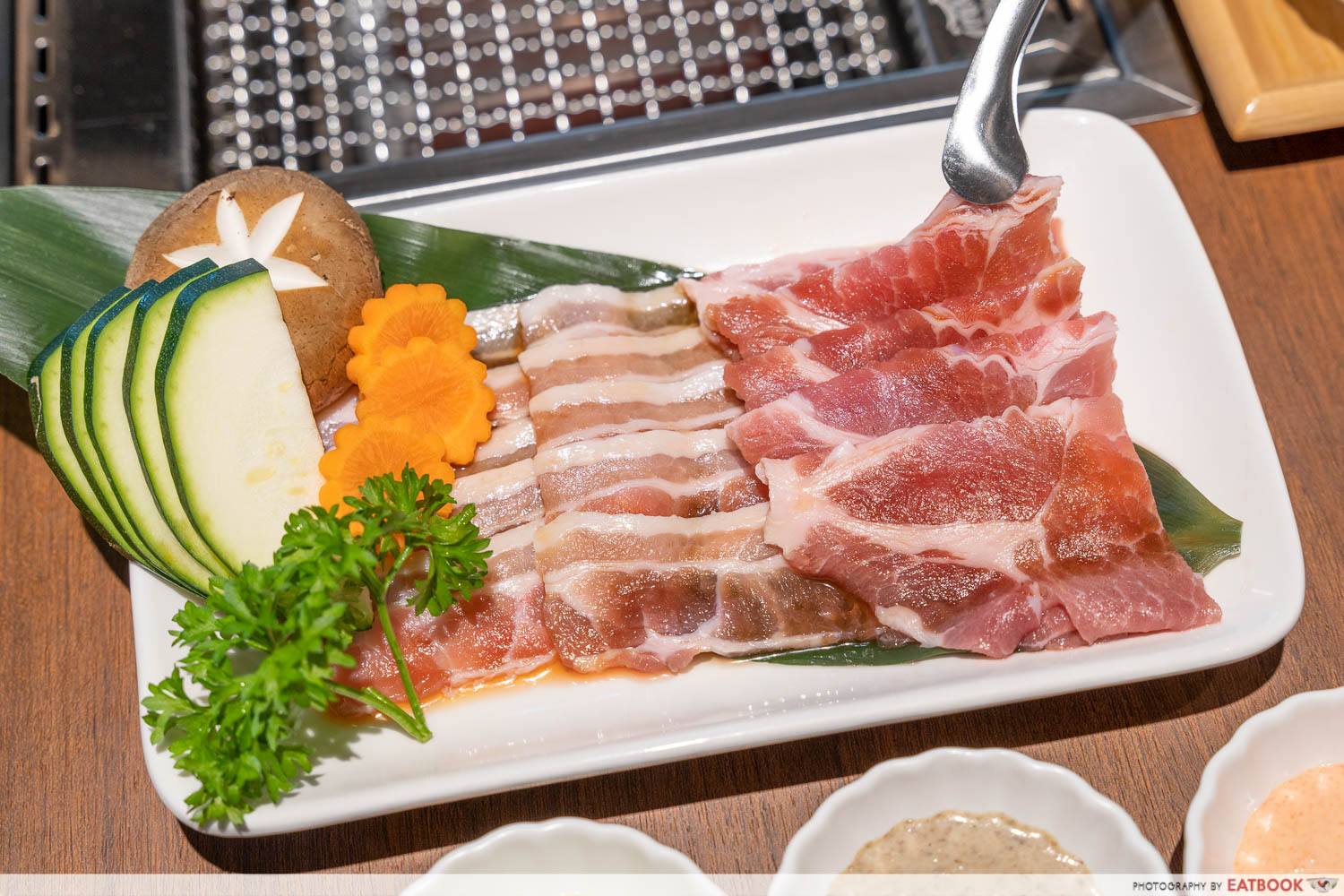 Should you be looking for a la carte chicken and pork, your options are Chicken Thigh ($4.90++), Pork Belly ($5.90++), and Premium Pork Collar ($7.90++), all of which come in 100g serves. If you like ordering luncheon meat at your Haidilao sesh, try the Jap Pork Sausage ($6++).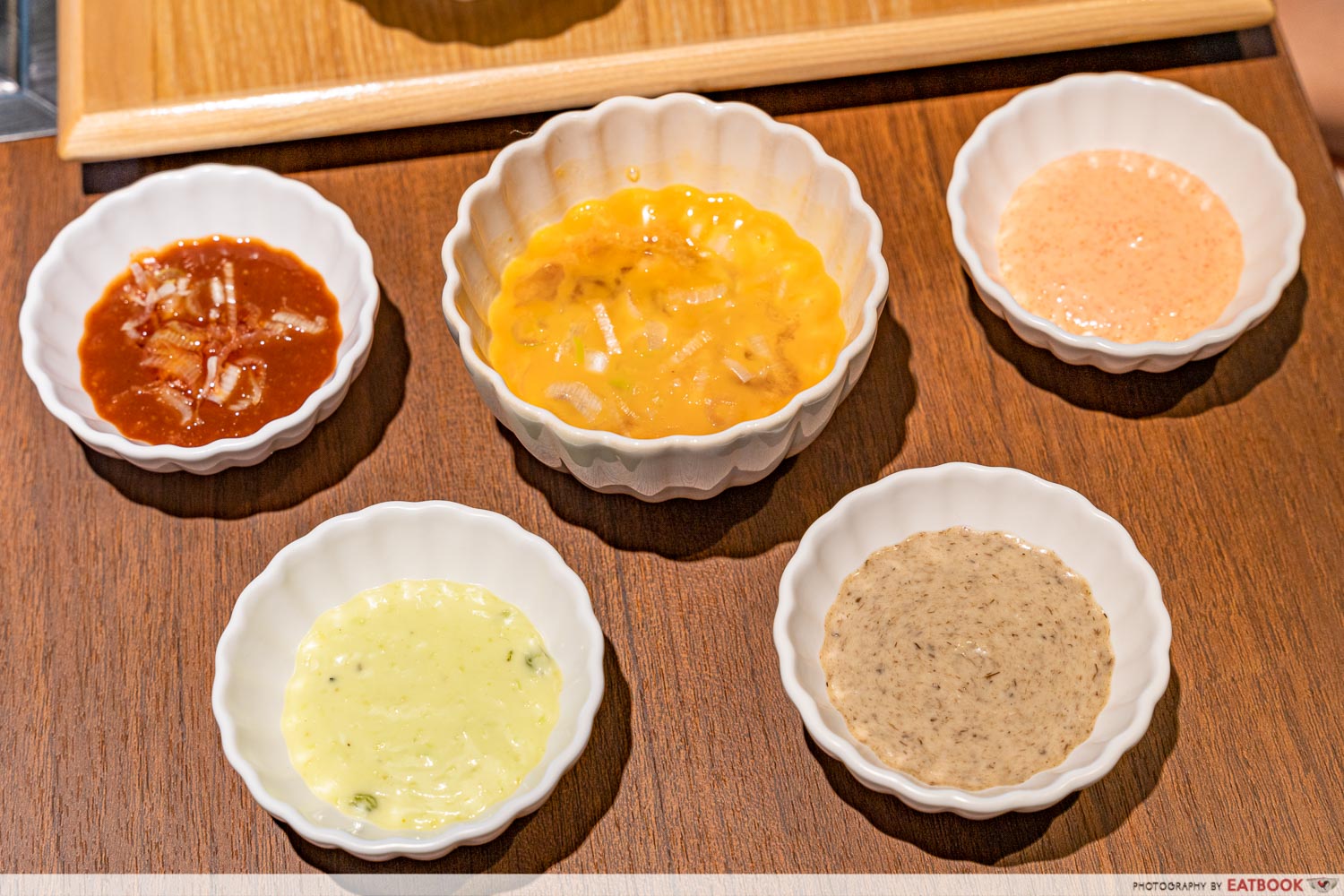 The highlight of dining here, much like the exhilaration of choosing your sauces at hotpot restaurants, is the spread of dips that you can get to go with your BBQ meat. There are two—Garlic Butter Teriyaki and Ponzu Negi—on every table, presented in glass bottles so you can have as much as you want. Of these, I much preferred the latter, with its bright, citrusy flavour, while the Garlic Butter Teriyaki leaned a little too sweet for my tastes.
Then you have the dips that are chargeable: get all five of these house-made sauces with the Signature All Dips Platter ($3.90++).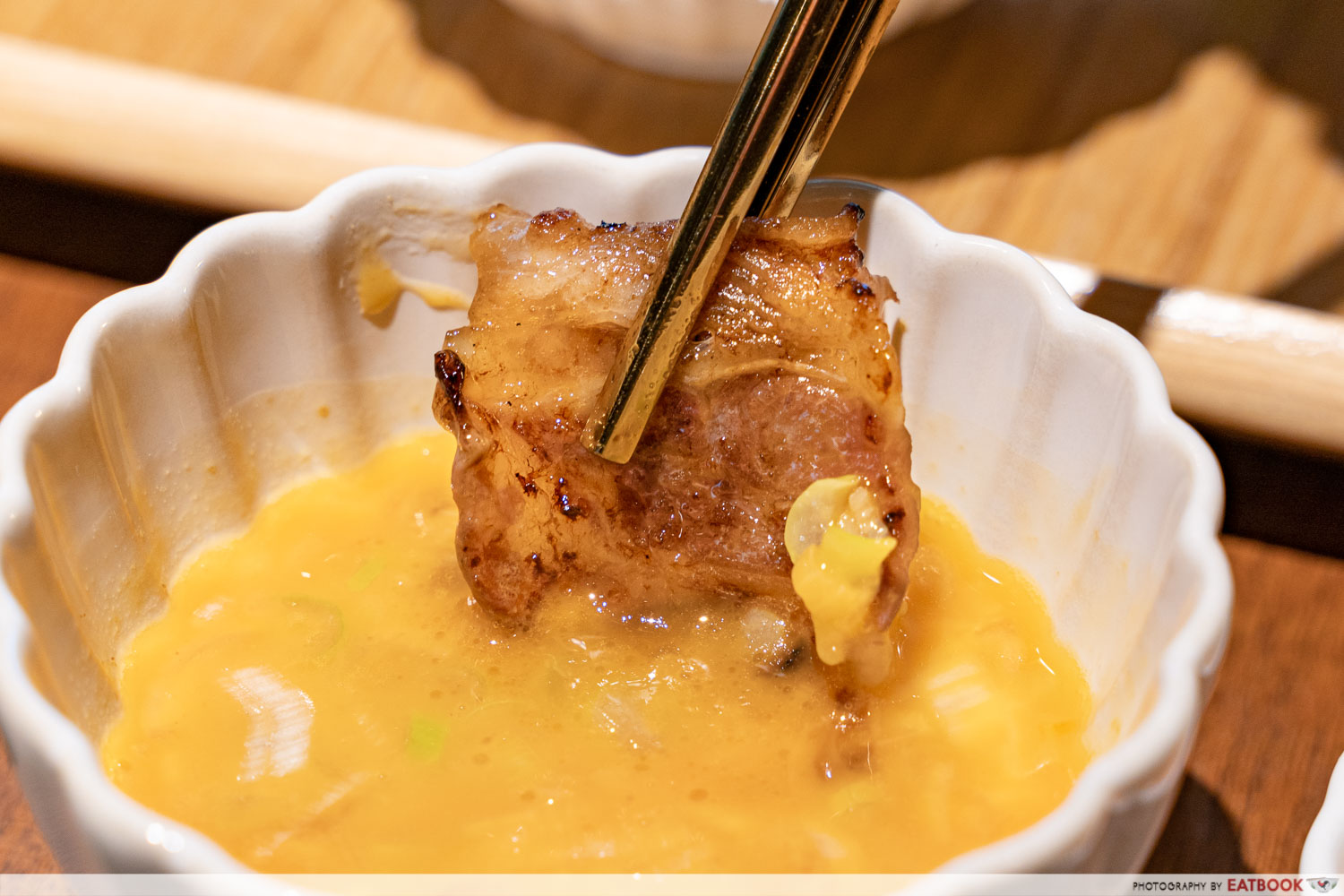 A classic dip is the Sweet Sukiyaki with Raw Egg ($2.50++), which combines the best of sukiyaki and yakiniku: the sweet sukiyaki broth, with the raw egg that you usually dip your sukiyaki beef into, and barbecued meat. However, I couldn't discern the sweet-savoury flavours of sukiyaki sauce in this.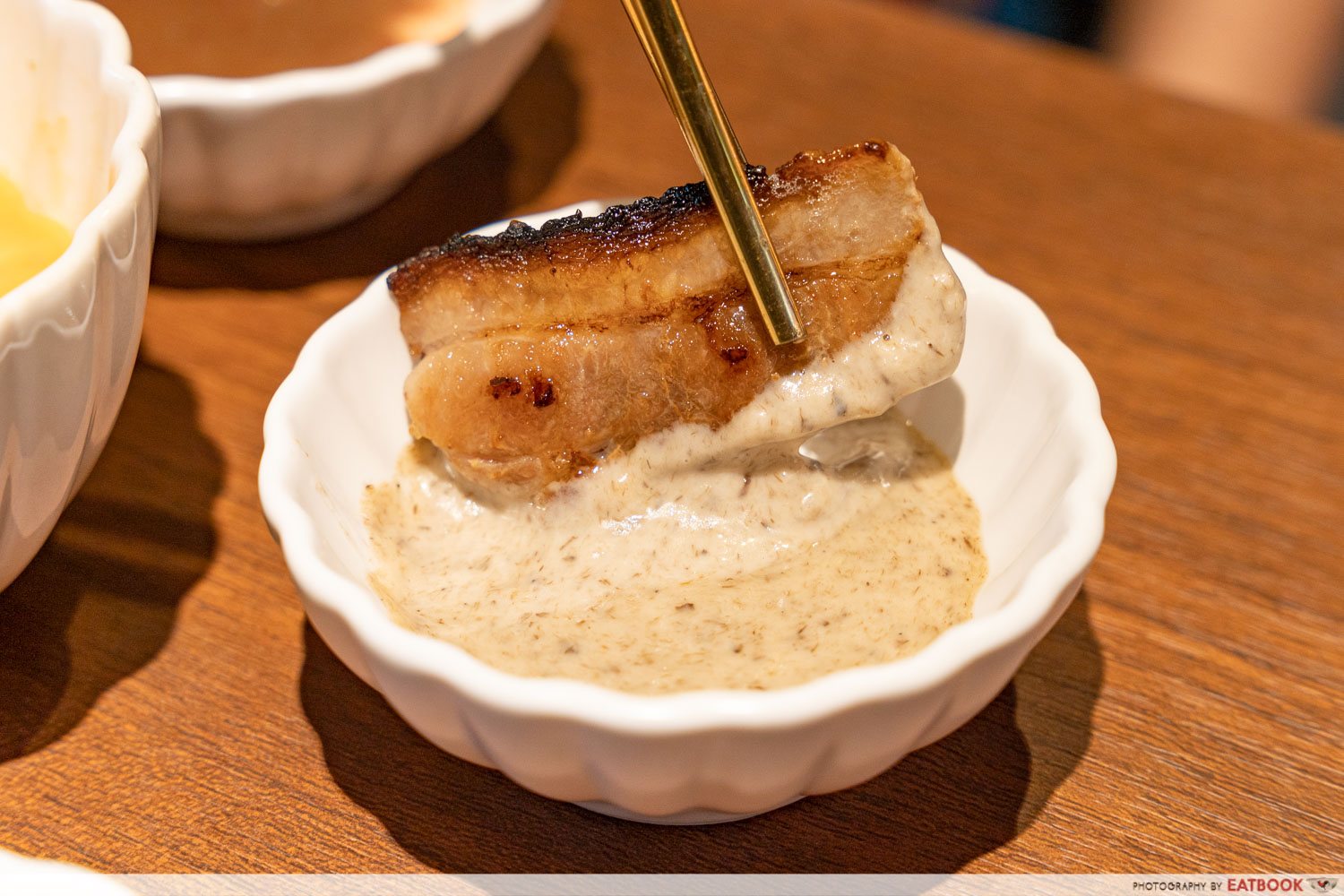 Other than the Ponzu Negi, I enjoyed the Truffle Sauce ($0.90++) and Mentaiko Sauce ($0.90++), which went well with the grilled meat. They do get a bit cloying though. If you like mustard with your meats, the Wasabi Mayo ($0.90++) is a good option to go for, as it is well-balanced without being overly stingy. My dining companion's dip of choice was the Spicy Miso & Leek Relish ($1.90++). This is reminiscent of gochujang, and comes with a bowl of premium Japanese Koshihikari rice and your choice of drink when you make any of your meat orders into a set for $5.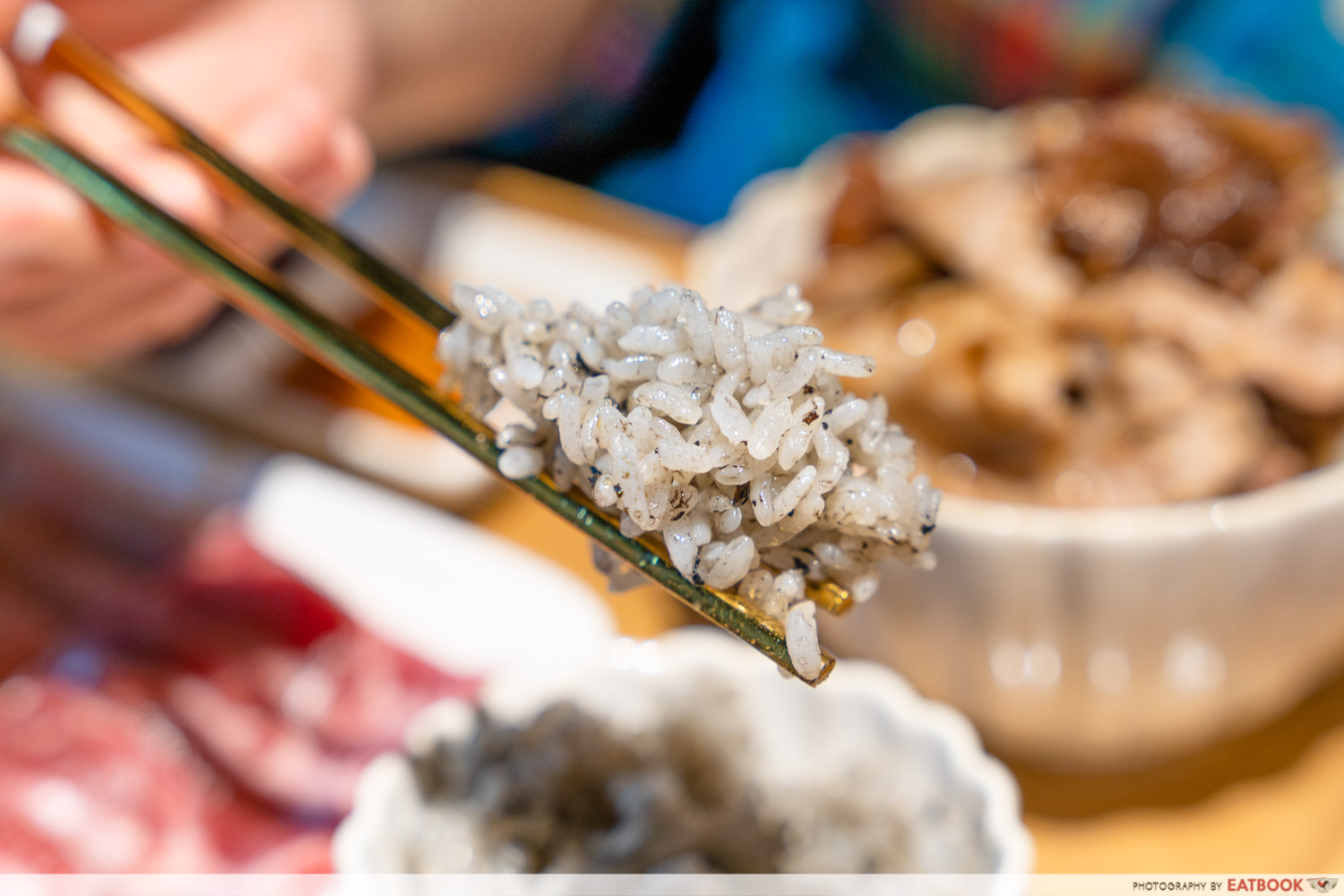 For an atas touch to your meal, put in an order for a bowl of Truffle Rice (price TBA). Here, the short-grained rice is mixed in with ground fresh truffle and mushrooms, truffle oil, and seasonings. It's deliberately kept delicately flavoured to complement the meats and dips, but I personally would have liked a more punchy flavour.
Ambience at Waa Cow! Yakiniku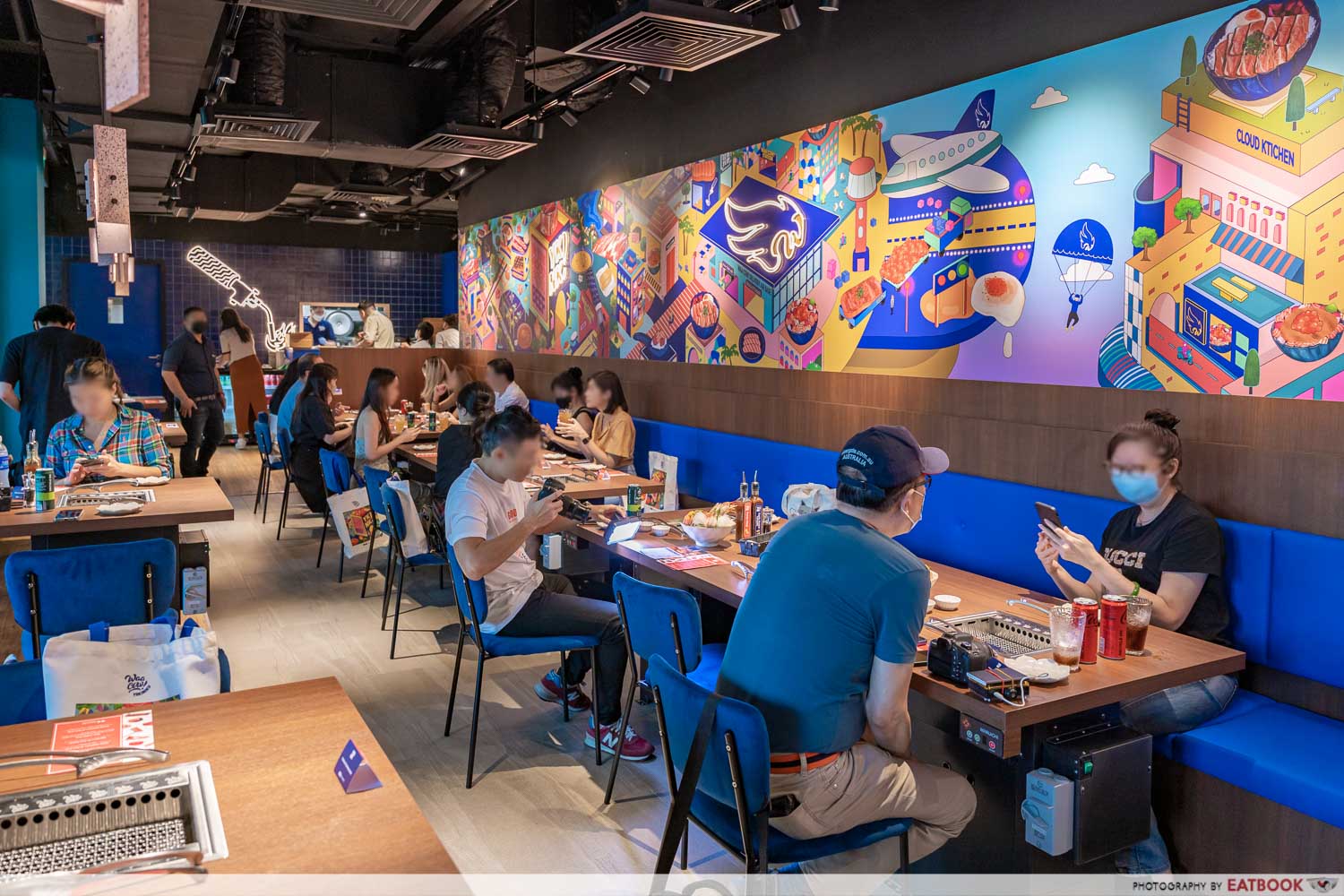 myVillage is a little mall just off the main Serangoon Gardens roundabout. Getting to this mall is a little bit of a journey: anywhere from 15 minutes to 25 minutes by bus from Ang Mo Kio MRT Station, Serangoon MRT Station, or Lorong Chuan MRT Station. Whichever station you choose to walk from, if you do, that's a 30-minute hike. Waa Cow! Yakiniku is on the second floor of this mall, and the escalator leads you right to its entrance.
The elongated space has a row of two-seater tables along one side, and longer tables for bigger groups on the other. The brightly-lit space is accented with royal blue upholstery and a lively, colourful mural that runs along the length of the restaurant. Look closely at the 12.5m-long mural to find a promo code that you can key in with your order to get a complimentary Signature All Dips Platter!
The verdict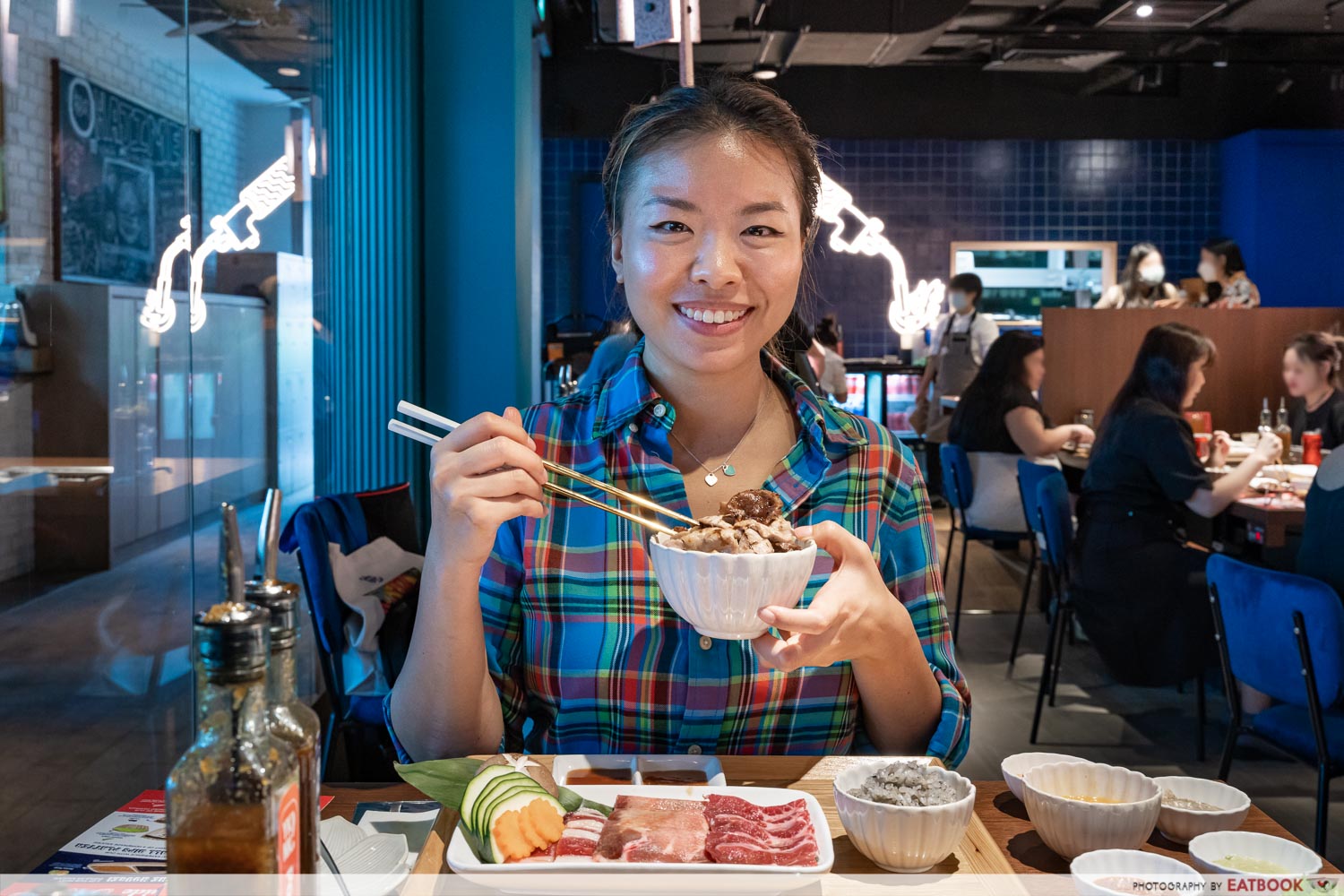 If you live in the Serangoon Gardens or Northeast area, Waa Cow! Yakiniku is a pretty good option for a casual Jap-style BBQ meal. There aren't many options on the menu, but there's a decent selection of meat cuts, with pork and chicken options too. Plus, the number of dips that you can get, as well as the side dishes that you can order, would make the meal exciting enough.
For more food in the area, read our guide to Serangoon Gardens Market stalls! There's also our Ju Signatures review if you're up for dainty dim sum by an ex-hotel chef.
Addresss: 1 Maju Avenue, #02-10/11, myVillage, Singapore 556679
Opening hours: Daily 12pm to 10pm
Website
Waa Cow! Yakiniku is not a halal-certified eatery
JU Signatures Review: Ex-Hotel Chef Helms Dim Sum Cafe With Colourful Har Gao And Mochi Lava Puff
Photos taken by Melvin Mak
This was a media tasting at Waa Cow! Yakiniku 
Waa Cow! Yakiniku Review: DIY Yakiniku From $4.90++ With Truffle And Mentaiko Dips In Serangoon Gardens
Waa Cow! Yakiniku Review: Yakiniku From $4.90++ With Truffle And Mentaiko Dips In Serangoon Gardens -

7/10
Summary
Pros
– Budget-friendly yakiniku
– A good selection of tasty dips
– Affordable but delicious meats
Cons
– Location is not the most central
– Limited selection
Recommended dishes: Trio Beef Set ($29.90++), Pork Belly ($5.90++), Signature All Dips Platter ($3.90++)
Opening hours: Daily 12pm to 10pm
Address:1 Maju Avenue, #02-10/11, myVillage, Singapore 556679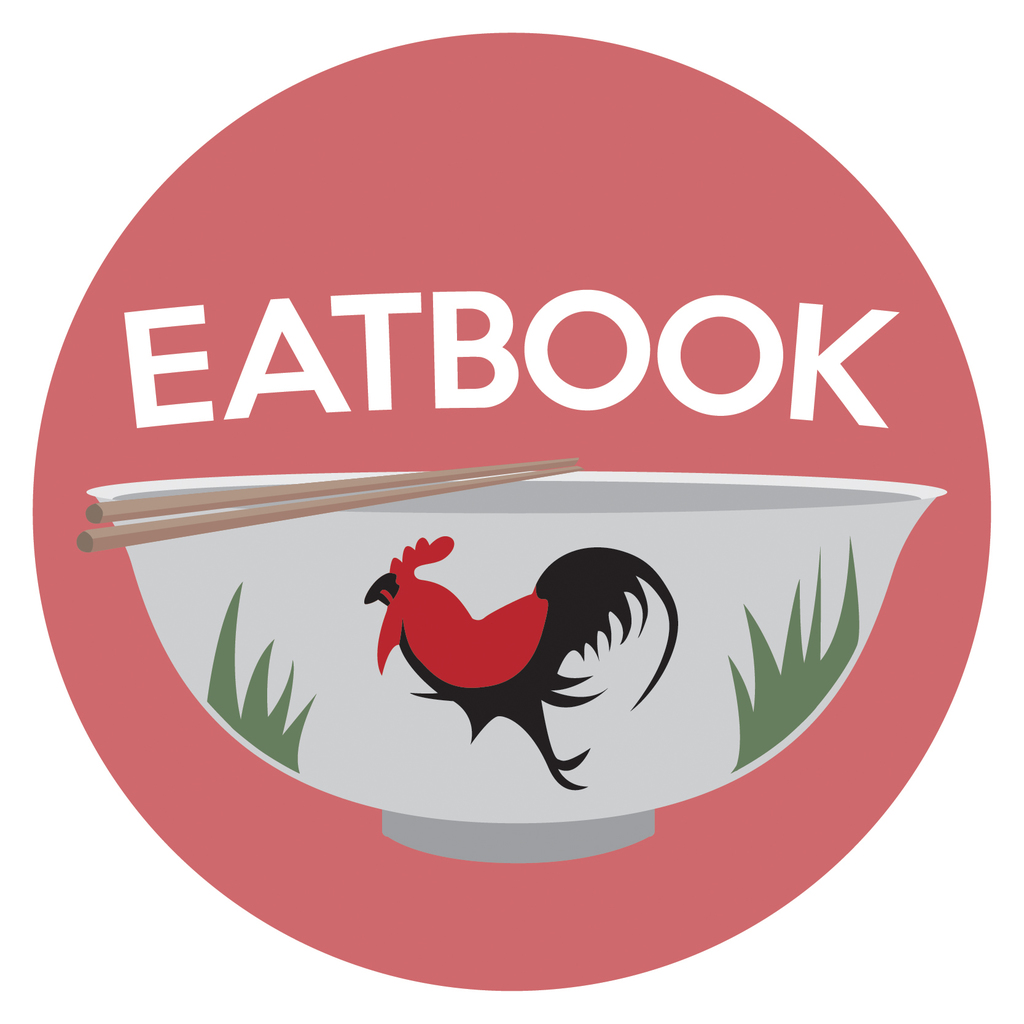 Drop us your email so you won't miss the latest news.