Value-for-money Japanese food in town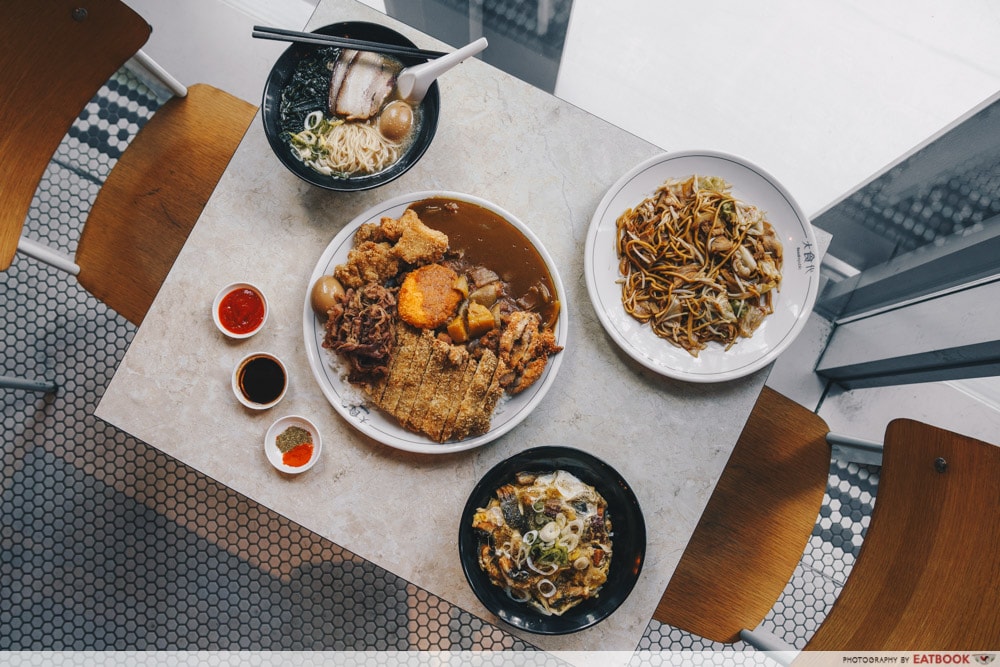 The group behind the Japanese charcoal BBQ and sushi buffet Yakiniku Ohji strikes again. This time, it's Washoku Goen – a more casual dining experience located at Wisma's food court on level four. Us Singaporeans love Japanese food, but it hurts our wallet to constantly indulge in it. The stall's menu echoes its ethos of serving brilliant Japanese fare at low prices. Be spoilt for choice with food such as ramen, udon, yakisoba, curry, and rice bowls.
Food at Washoku Goen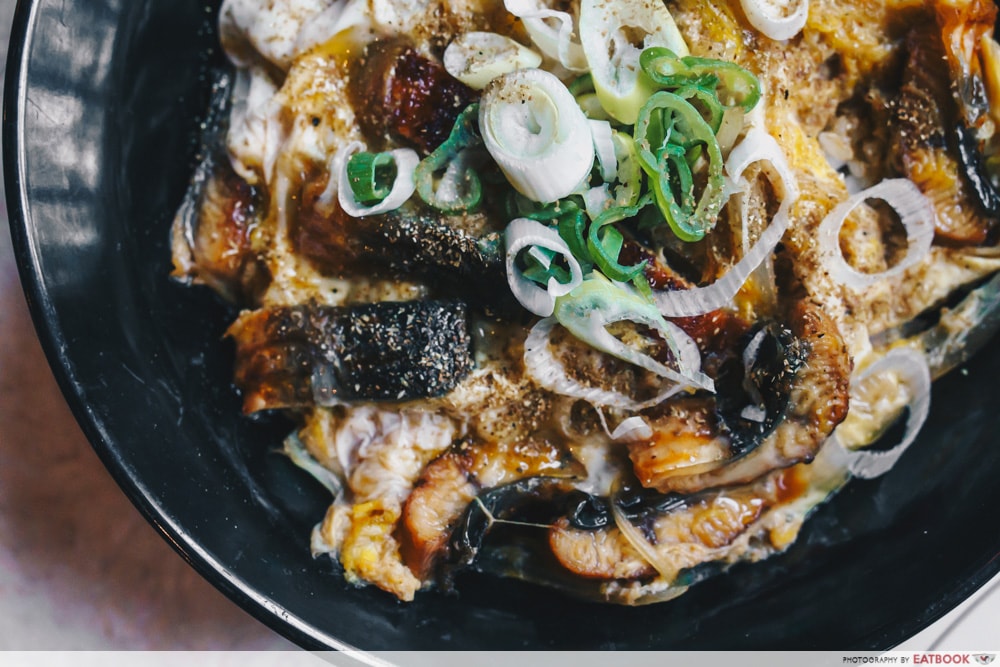 New on the menu is their Unagi Tamago Don ($8.80), a classic Japanese rice bowl made with unagi chunks, onions, and sealed with egg. Parts of the blanket of egg were barely set, and it was almost sensual as the silky whites and sticky yolk mixed with sauce to coat the Japanese rice underneath.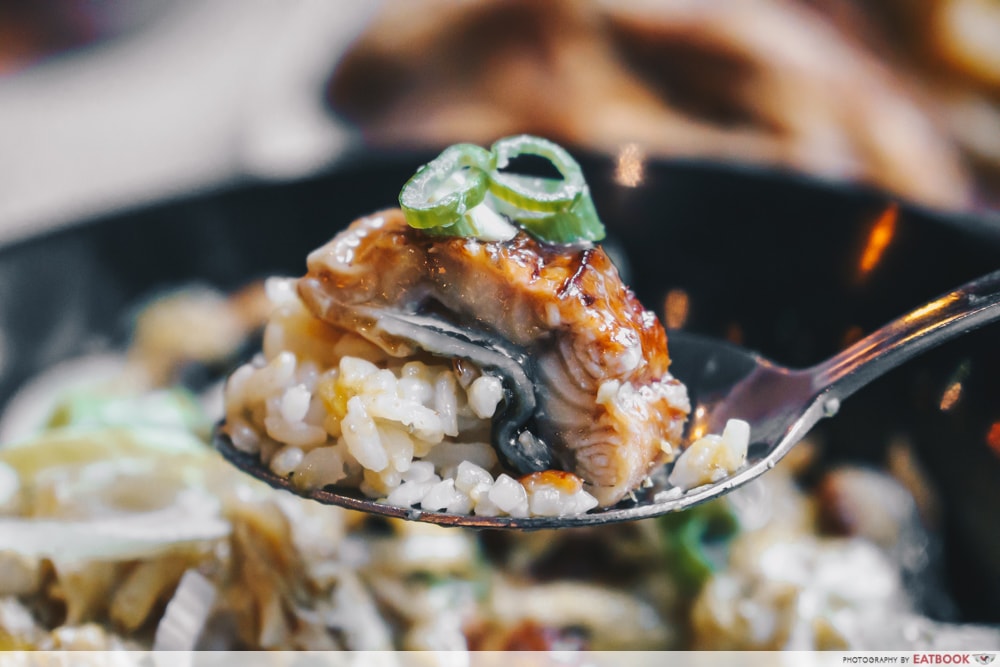 This was a stomach-filling and soul-warming rice bowl. Though thin, the slices of unagi were robustly flavoured. They were soaked with sweet and salty soy sauce. Each mouthful was morish, making it hard for me to put my spoon down.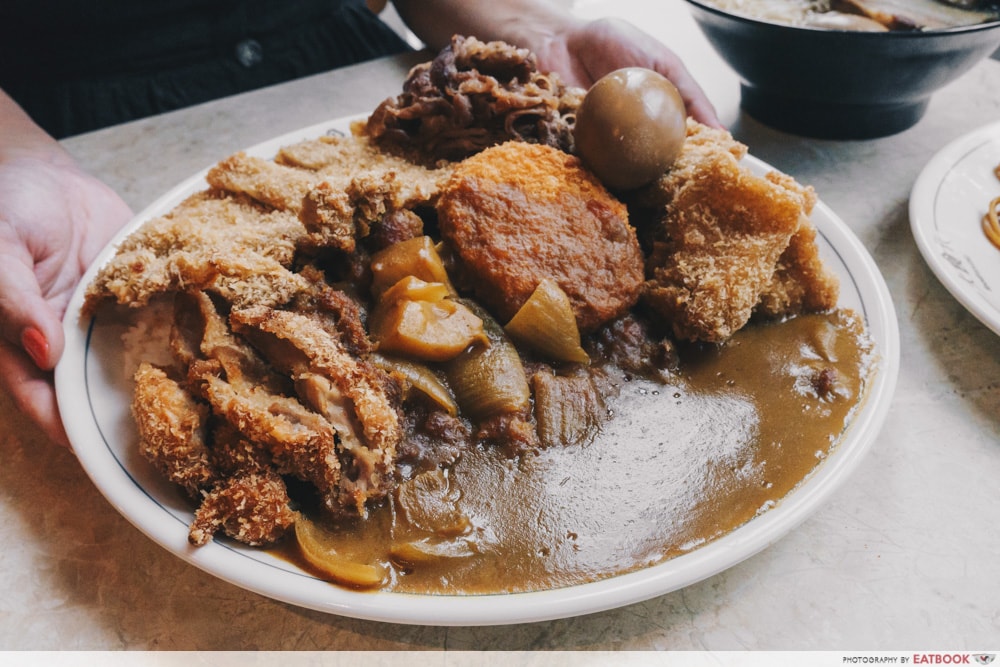 Whenever I order Japanese curry rice, I'm always torn between choosing a pork cutlet or fried fish. To make things worse, I would later regret my choice after stealing a bite of a friend's plate and suffer from food envy. If you're like me, grab a friend or two to share their Japanese Ultimate Original Curry Rice ($19.80).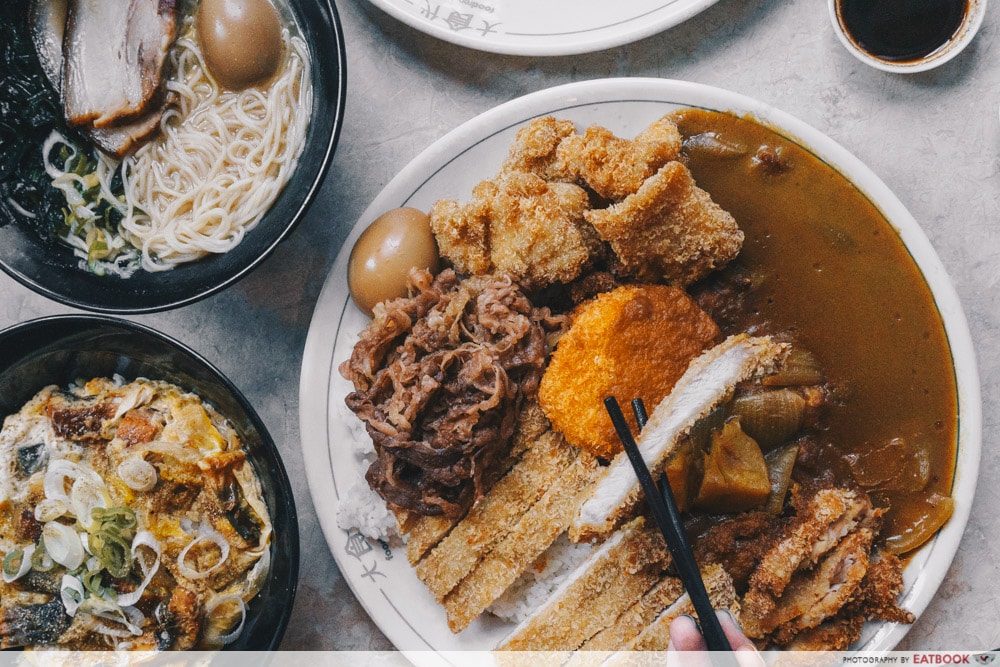 You would be able to get a feel of just how generous they are with their portions. Monster Curry has been my top choice for Japanese curry, but now I'm a Washoku Goen convert. With the Ultimate Curry Rice, you get more than what is served in a Monster Combo Curry but at a much lower price.
It includes a chicken katsu, fried fish pieces, a huge tonkatsu, a potato croquette, a mountain of beef slices, and a soy sauce marinated egg.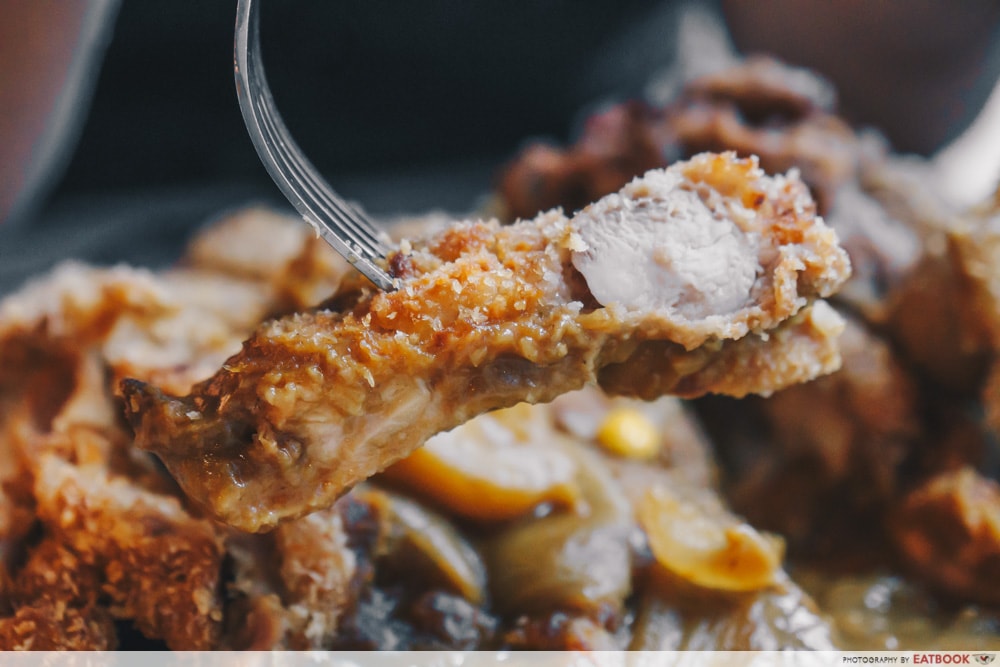 The tonkatsu and beef slices stood out the most for me. Even though the deep-fried pork cutlet was missing that iconic breaded crunch on the outside, the meat was tender and juicy. It was almost difficult to tell the chicken cutlet and pork cutlet apart. The sheer size of it was also a definite bang for the buck.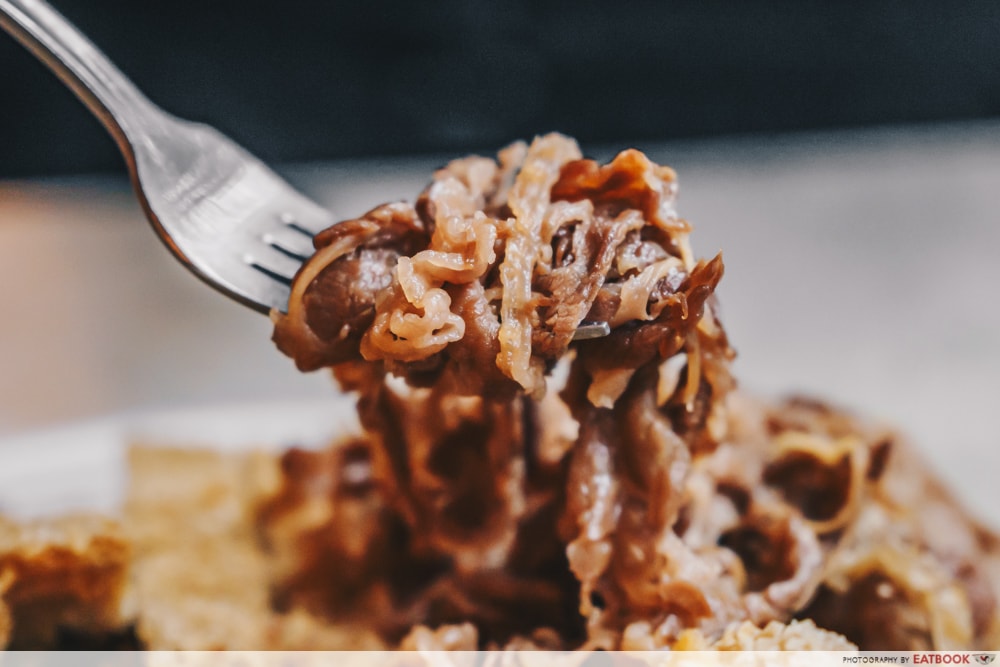 Their thinly-sliced beef slices were a fattier cut and they were great over white rice. Savoury with a tinge of sweetness, it was an umami bomb. On its own, the beef slices can be a tad dry, but hold back the temptation to mix the curry in as its strong flavours would mask the taste of the meat.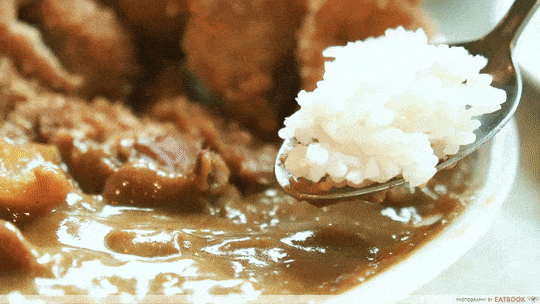 The Japanese curry was rich. Made with tonkotsu broth, dousing it by the spoonful brought life to the fried cutlets. Be careful to portion out the curry as you might end up with plenty of plain rice and meat with no sauce left.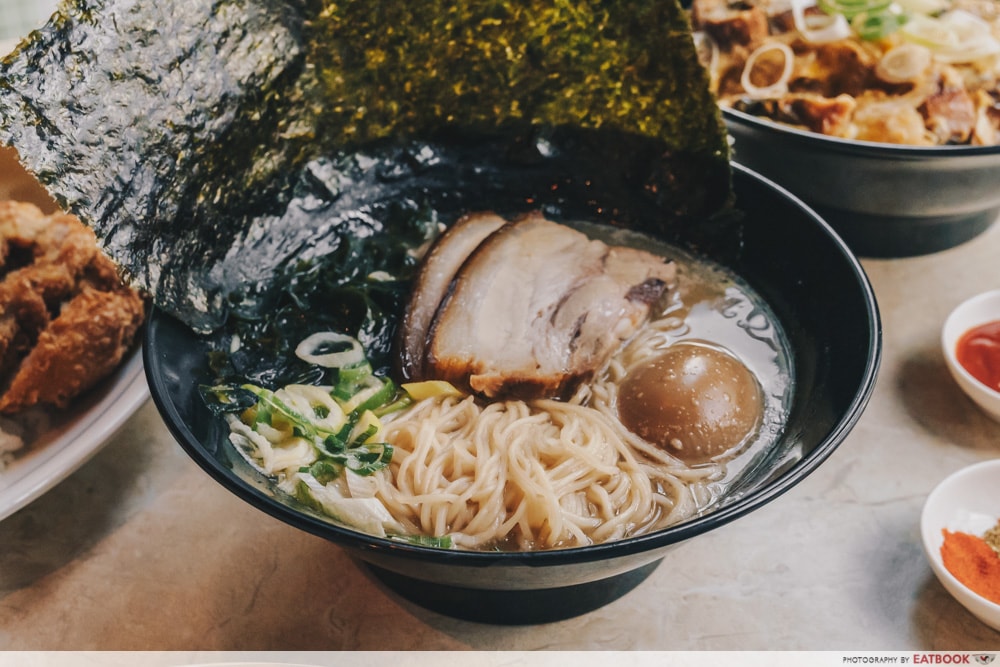 Other than rice, they also offer noodles options like ramen, udon, and yakisoba. Prices start from $3.80 for a simple bowl of udon. We got their Tonkotsu Special Ramen ($10.80) which comes with toppings such as a whole ramen egg, seaweed, chopped onions, dried seaweed, and pork belly.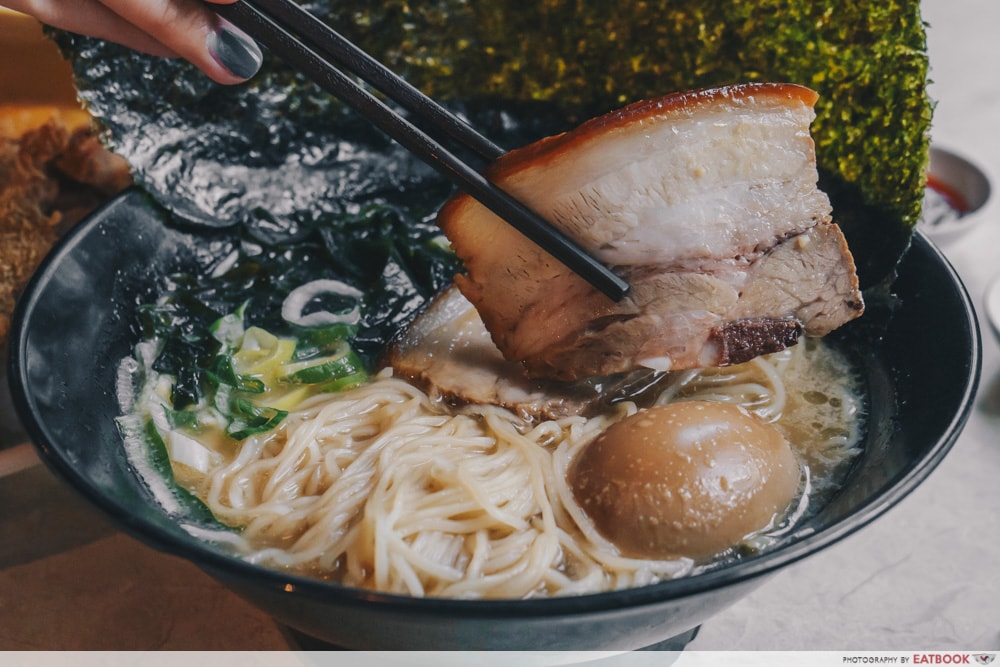 The broth was creamy with porky flavours which, paired with the noodles, made for a hearty bowl of ramen. The star of the dish was definitely the pork belly slices. They were thick and had a good ratio of lean meat to fats. That being said, I wished they were a bit more tender than chewy.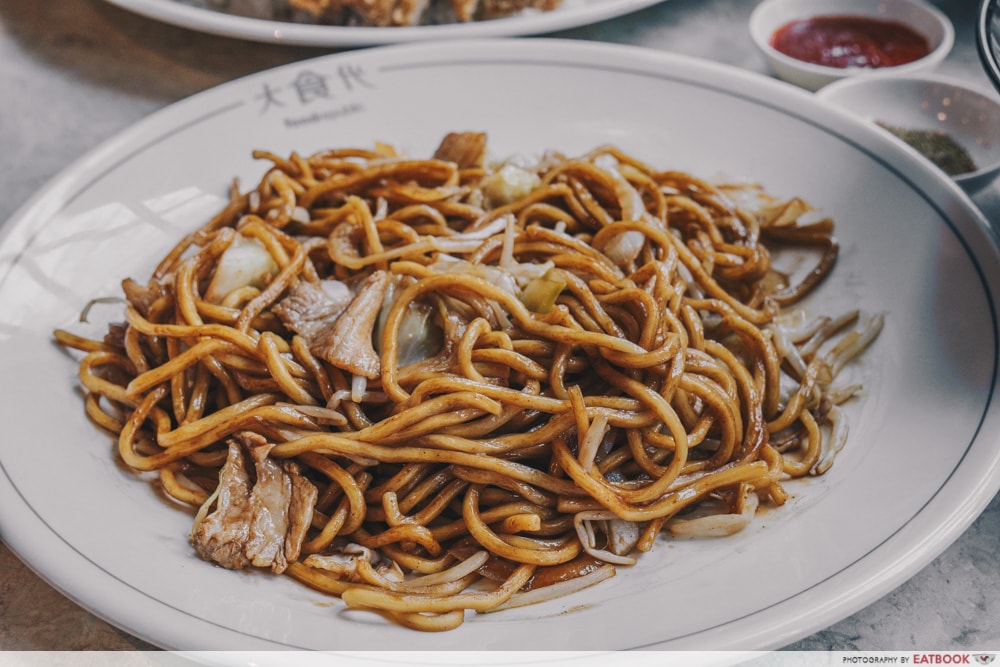 For those with less cash to splash, Washoku Goen also offers Japanese Yakisoba at only $4.80. This familiar fried noodle dish makes for a quick and wholesome dish during the lunchtime crunch time.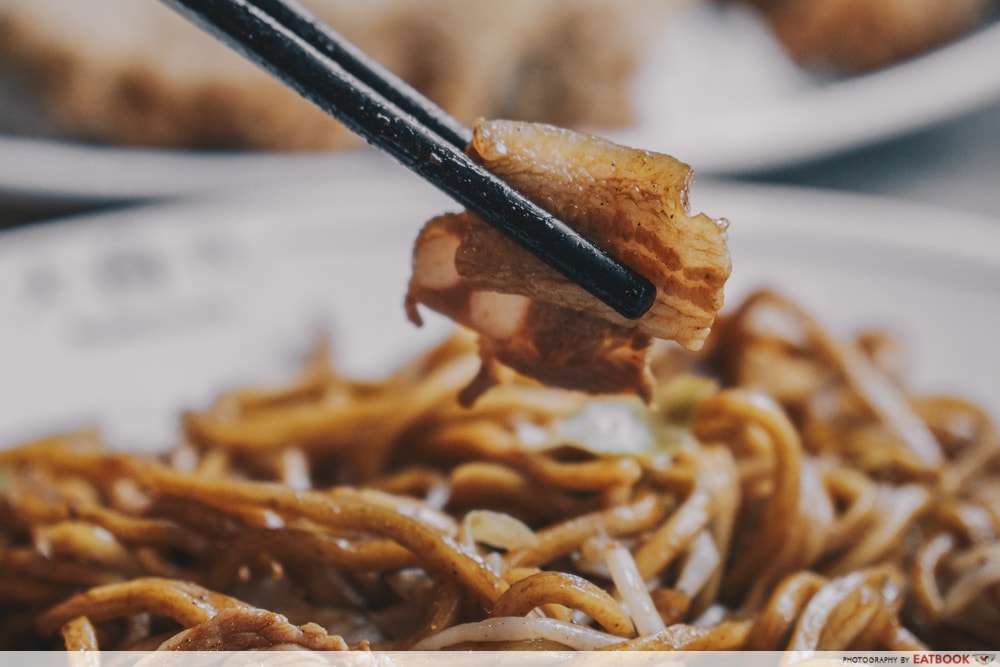 Do not be fooled by how plain it looks. The noodles are stir-fried with crunchy cabbage and a generous scatter of pork belly. You can zhng it up with their tonkotsu broth curry for a dollar, or top up a little more to get their Japanese Omelet Yakisoba ($6) which comes with omelette drizzled with mayonnaise.
Ambience at Washoku Goen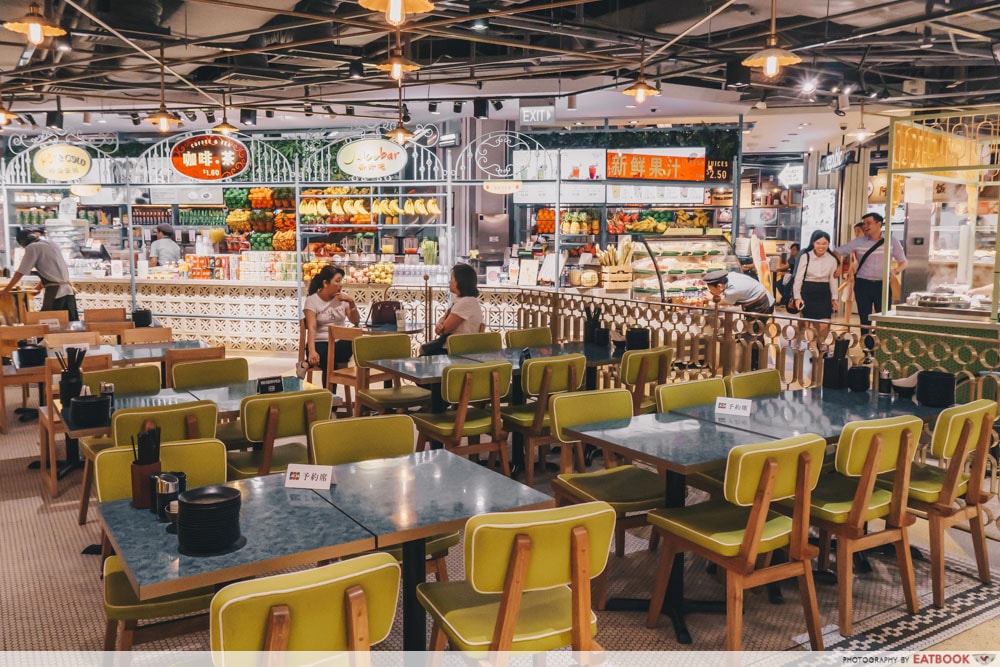 Washoku Goen is located at Wisma's Food Republic on level four. Revamped just last November, the theme of the food court centres on the olden Singapore days with mosaic tiles and even an old jukebox. Clean with plenty of seats, you might probably be able to get a seat in a jiffy on the weekends, as opposed to other restaurants in the area.
The verdict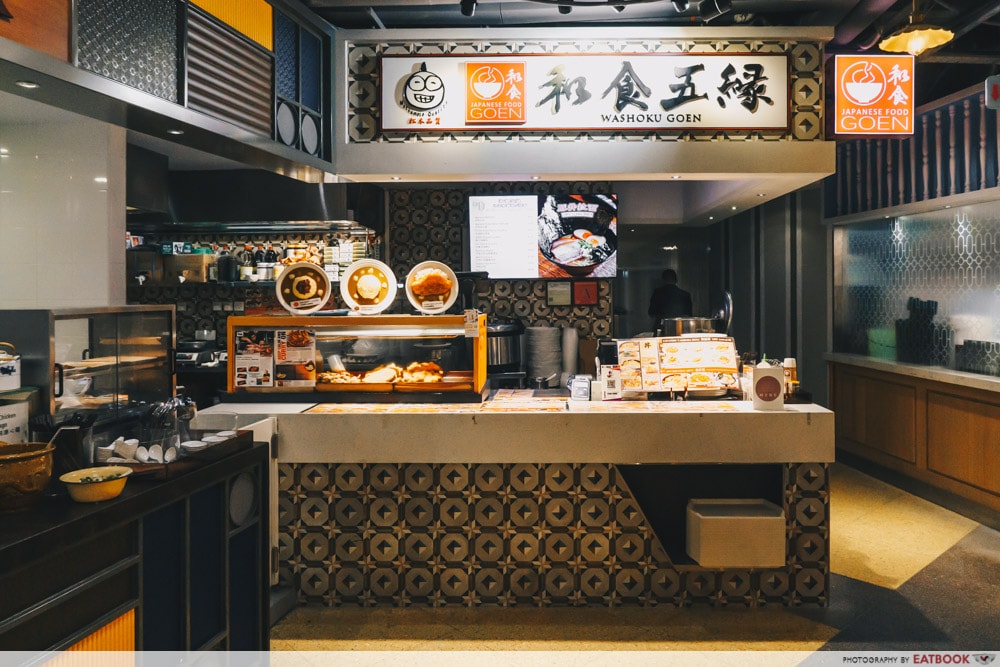 In the days leading up to payday, food courts are my go-to food when I'm in town. If you're working on a budget, head to Washoku Goen for their value-for-money Japanese fare. You will hardly find another Japanese stall with such prices and portions.
For more town eats, check out Enjoy Mala with skewers from only $0.50++, or Da Shi Jia, which serves big prawn white bee hoon!
Address: 435 Orchard Road, #04-02/38, Stall 9, Food Republic, Wisma Atria, Singapore 238877
Opening hours: Daily 10am to 10pm
Tel: 6337 4237
Website
Full list of outlets
Washoku Goen is not a halal eatery.
Photos taken by Vanessa Teo.
This post is brought to you by Washoku Goen.
Summary
Pros
– Extensive menu
– Generous portions
– Value for money
– Located in town
Cons
– Hard to find seats during mealtimes
Recommended dishes: Unagi Tamago Don ($8.80), Japanese Ultimate Original Curry Rice ($19.80)

Opening hours: Daily 10am to 10pm
Address: 435 Orchard Road, #04-02/38, Stall 9, Food Republic, Wisma Atria, Singapore 238877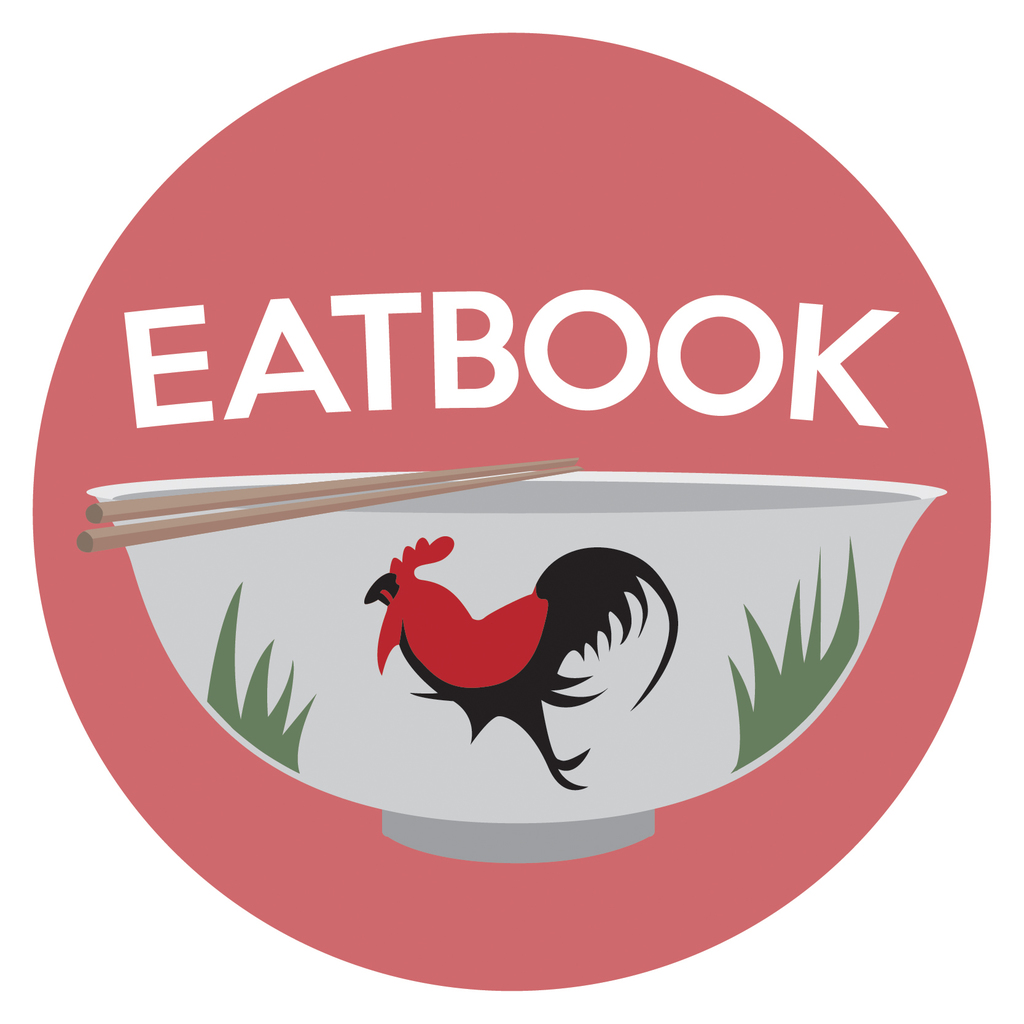 Drop us your email so you won't miss the latest news.