Wen Kang Ji wonton mee Joo Chiat
We last reviewed Wen Kang Ji when the popular wonton mee stall was operating out of Golden Mile Food Centre, but they've recently expanded, opening a brand new eatery at Joo Chiat.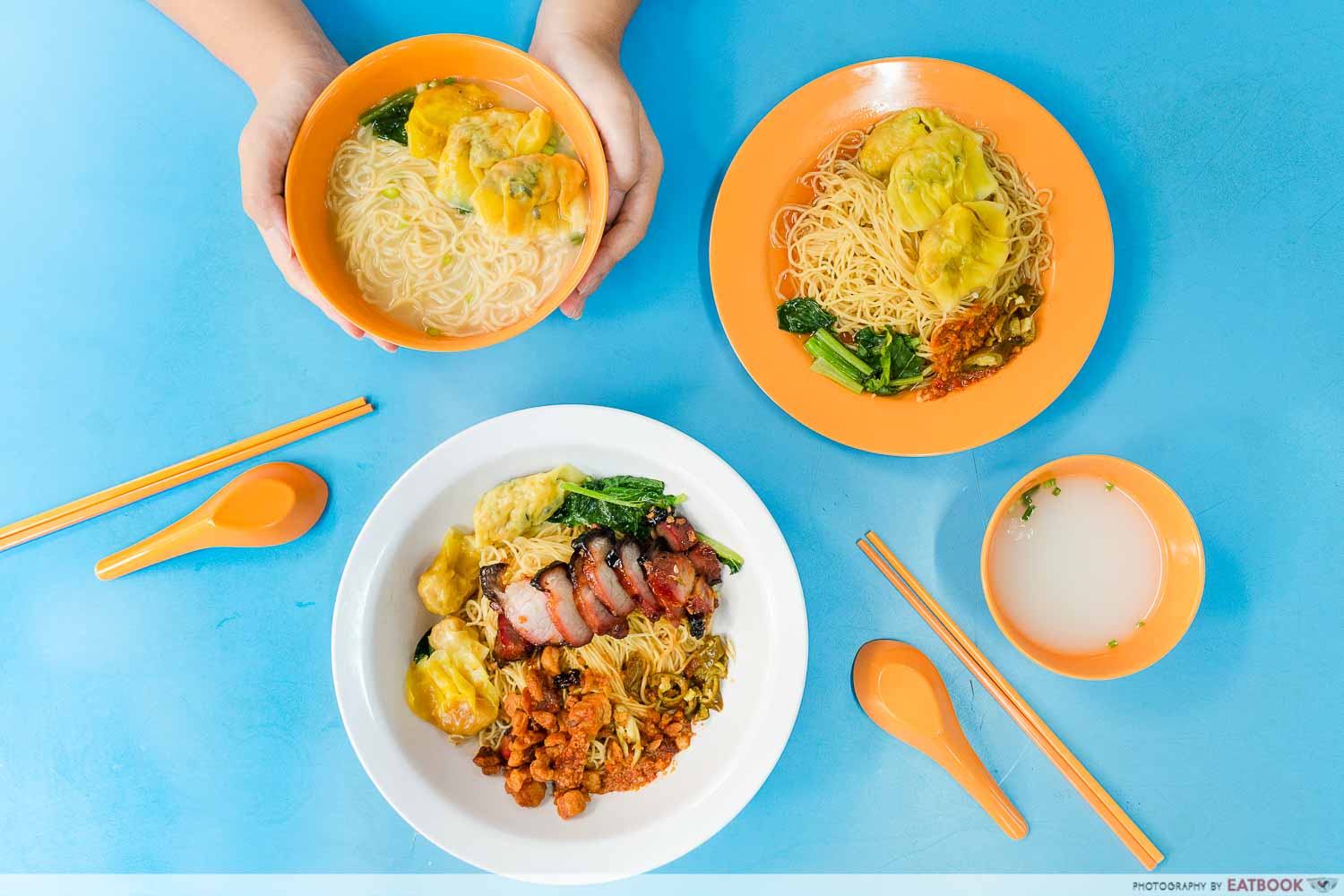 Wen Kang Ji is known for their Jumbo Wanton Mee ($8), an XXL dish loaded with deep-fried lard, fatty and caramelised char siew, as well as wonton. The noodles are a mix of mee kia and ramen noodles, so each bite is extra-QQ. They also have a normal size going at $6.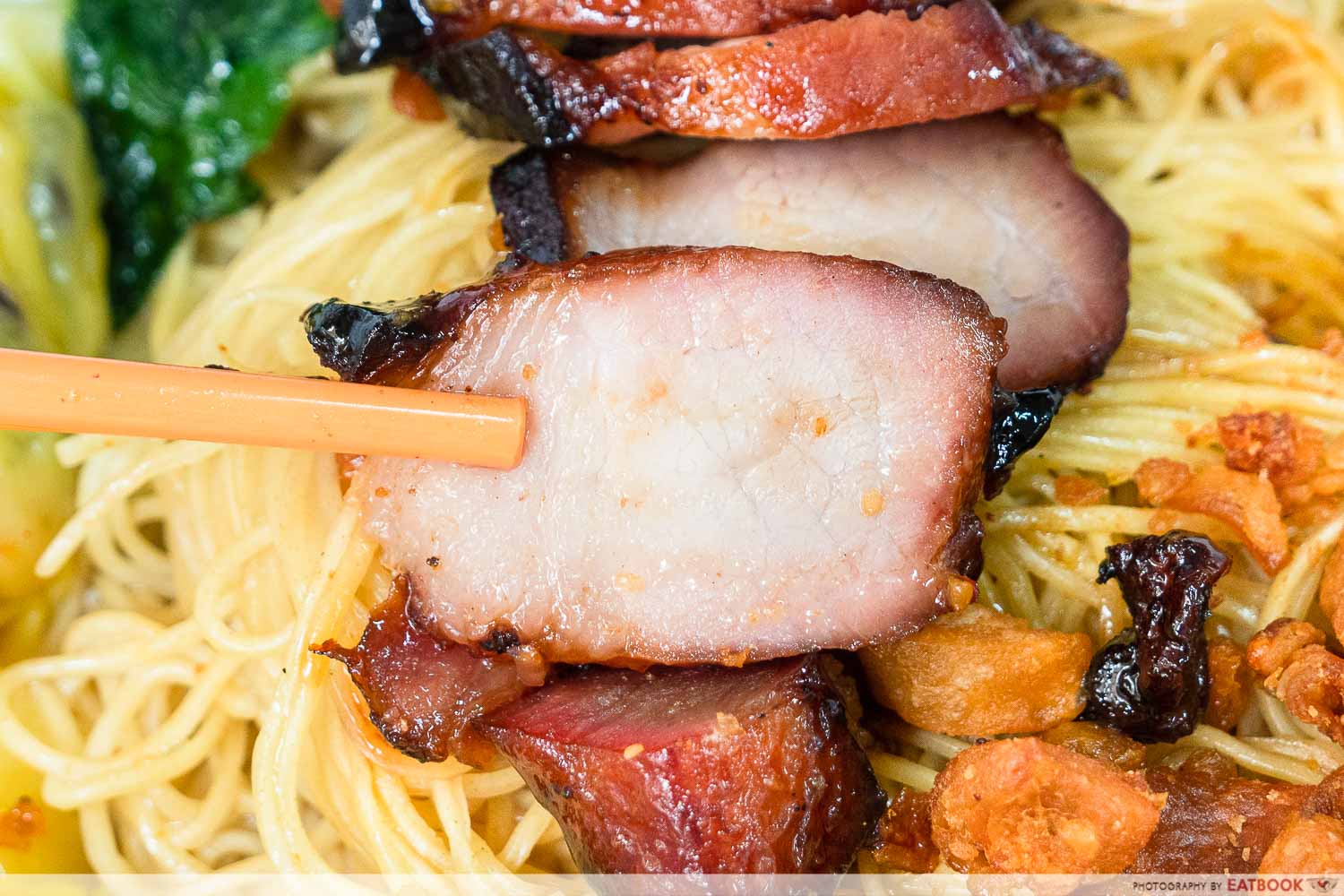 The char siew here is truly the winner, as it is roasted in house. They use pork armpit, ensuring the meat remains juicy, and is laced with an ample amount of fat so it melts in the mouth.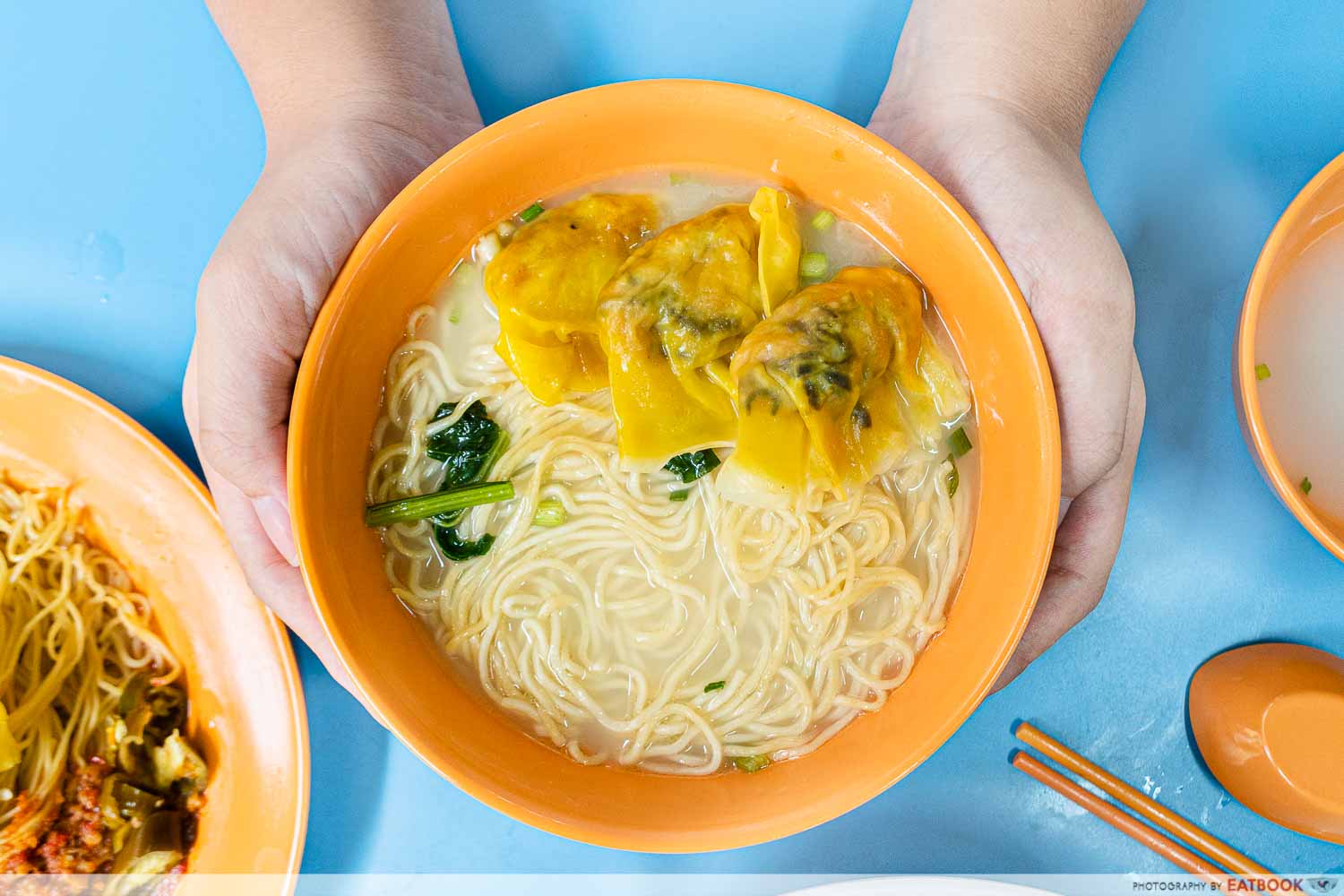 Apart from their signature wonton mee, the stall is also known for their Dumpling Noodle Soup ($5), topped with handmade shui jiao dumplings. These are made with the classic filling combo of shrimp and pork, with some mushrooms for depth, and water chestnuts for crunch. This is also available dry, for the same price.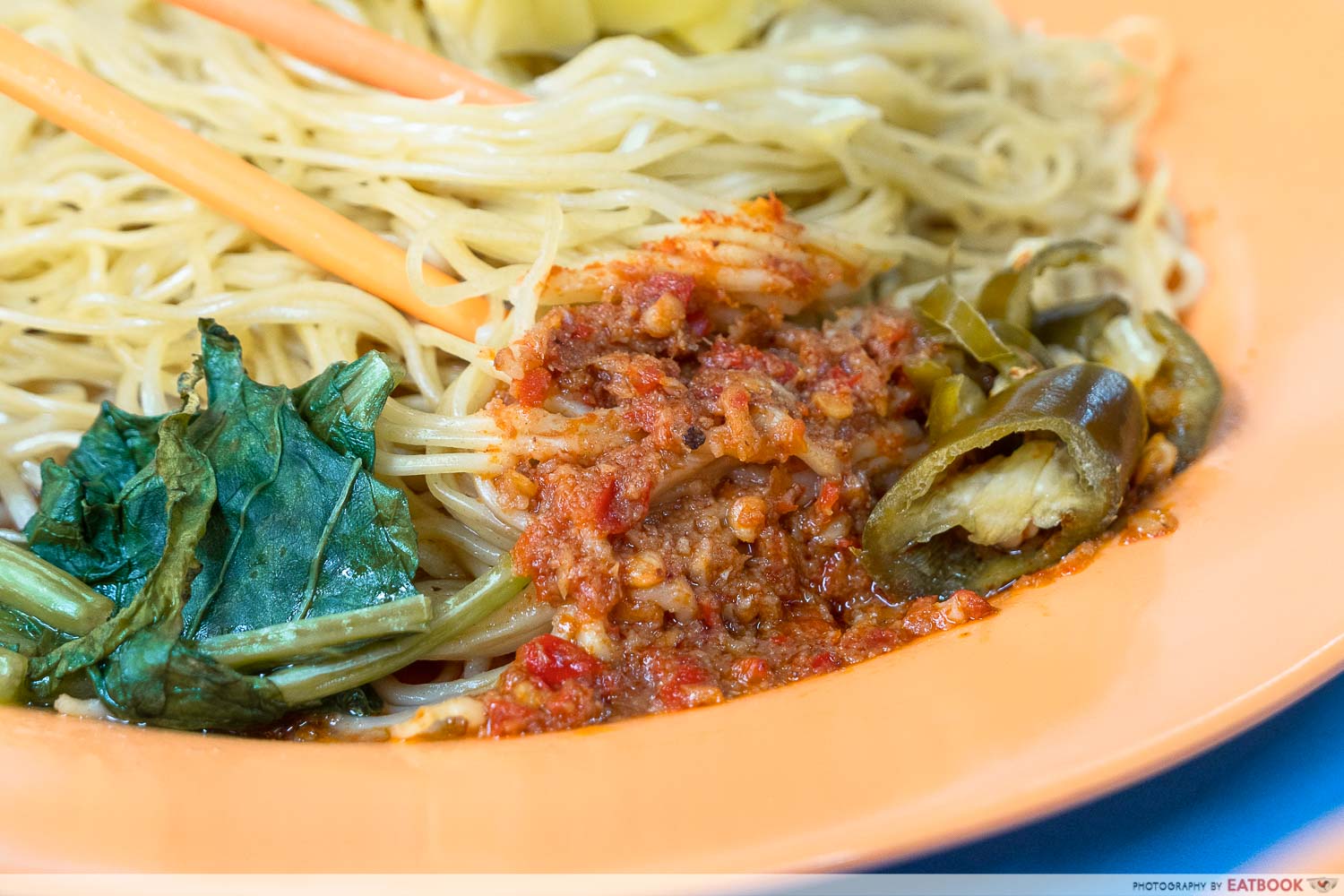 Don't miss out on their chilli either, which has quite a spicy kick and a dash of umami, hinting at the addition of dried shrimp.
Wen Kang Ji Review: XXL Wonton Mee And Delicious Char Siew In Golden Mile Food Centre
Their new eatery is located in the same food centre as Da Dong Prawn Noodles, so head down to enjoy this famous wonton mee, with equally renowned prawn mee on the side. Get ready to stand in line for a while, though.
If you're looking for more places to dine at Golden Mile, check out our Golden Mile Food Centre guide.
20 Best Wonton Mee In Singapore, Including XXL, Thai And Truffle Wanton Mee
We also have a Joo Chiat food guide for eats in the Eastside neighbourhood. Else, we have a best wonton mee guide too.
Address: 354 Joo Chiat Road, Singapore 427600
Opening hours: Mon, Wed-Sun 8am to 5pm
Website