Xiang Xiang Cooked Food in Chinatown
Commonly found at pasar malams, sweet potato balls are such a nostalgic snack for many of us. While the street fairs we love are a thing of the past due to COVID-19, you can still get your hands on sweet potato balls at Xiang Xiang Cooked Food, a hawker stall in Chinatown Complex Food Centre.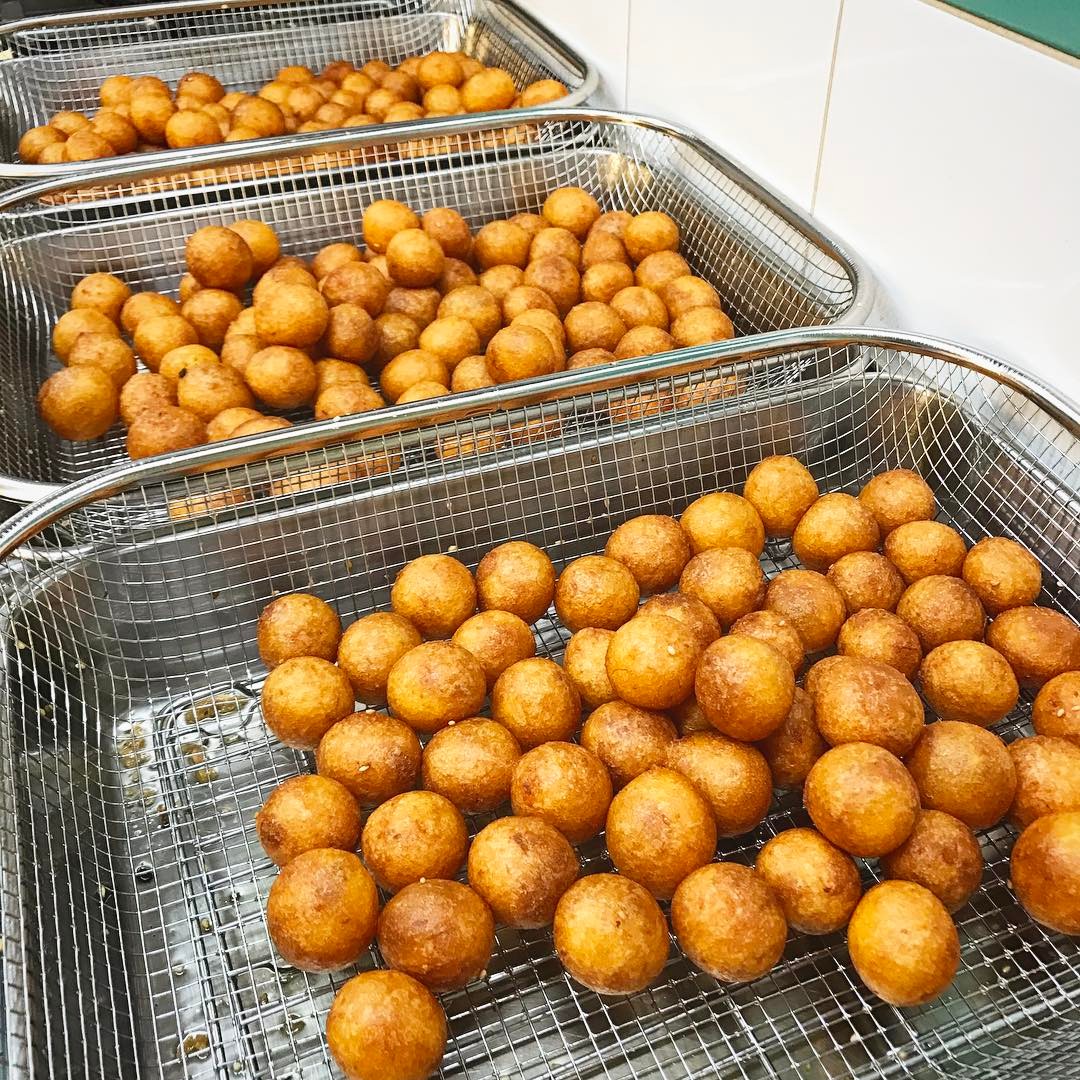 Image credit: @madam_key
Xiang Xiang Cooked Food is so popular that their snacks sell out within hours of the stall opening. In particular, the Sweet Potato Balls, which are handmade fresh daily.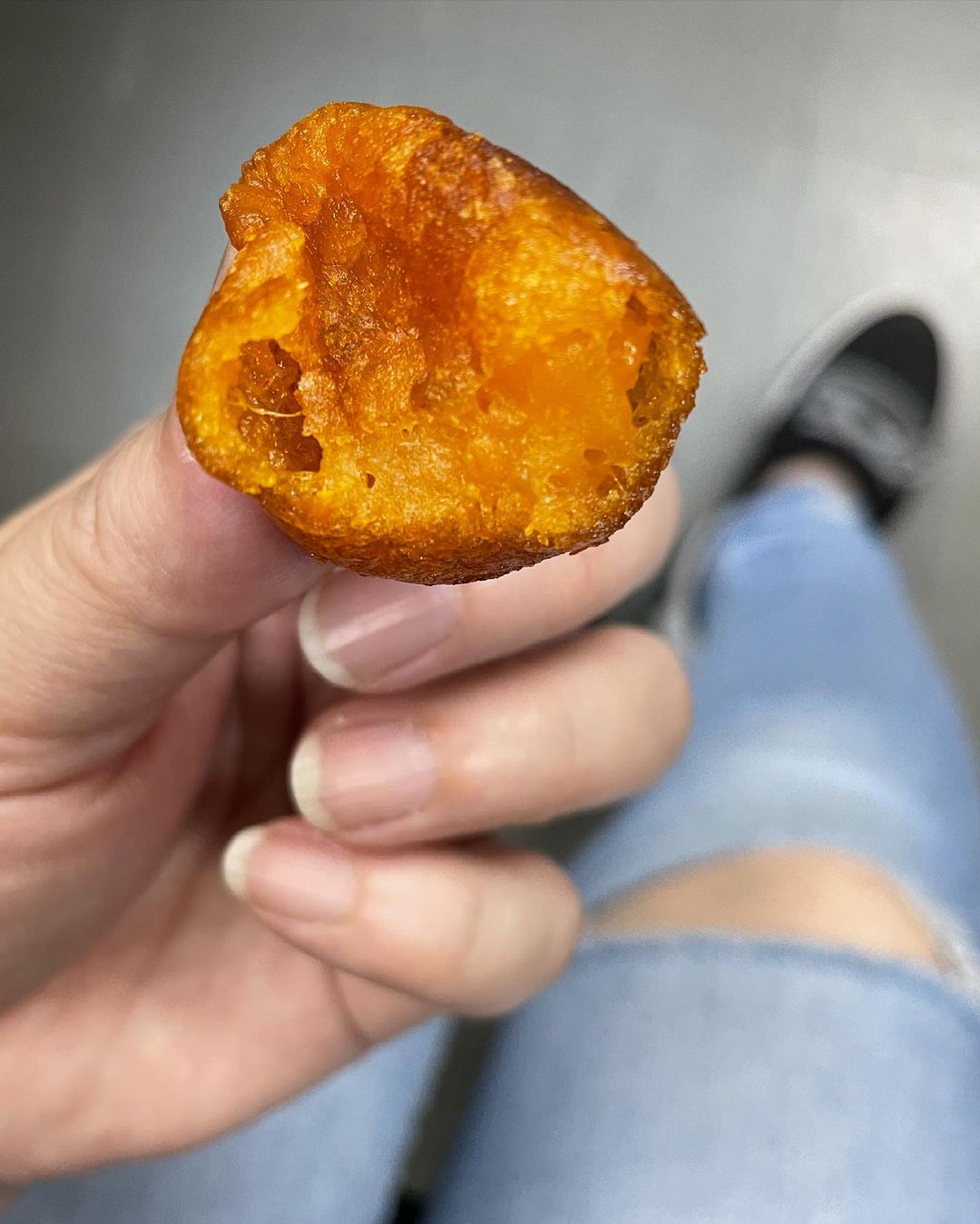 Image credit: @crystaltmc
Priced from $1 for eight pieces, these orange-gold orbs feature crackling skin and a chewy, mochi-like interior, with a dose of sweetness from the sugary potatoes.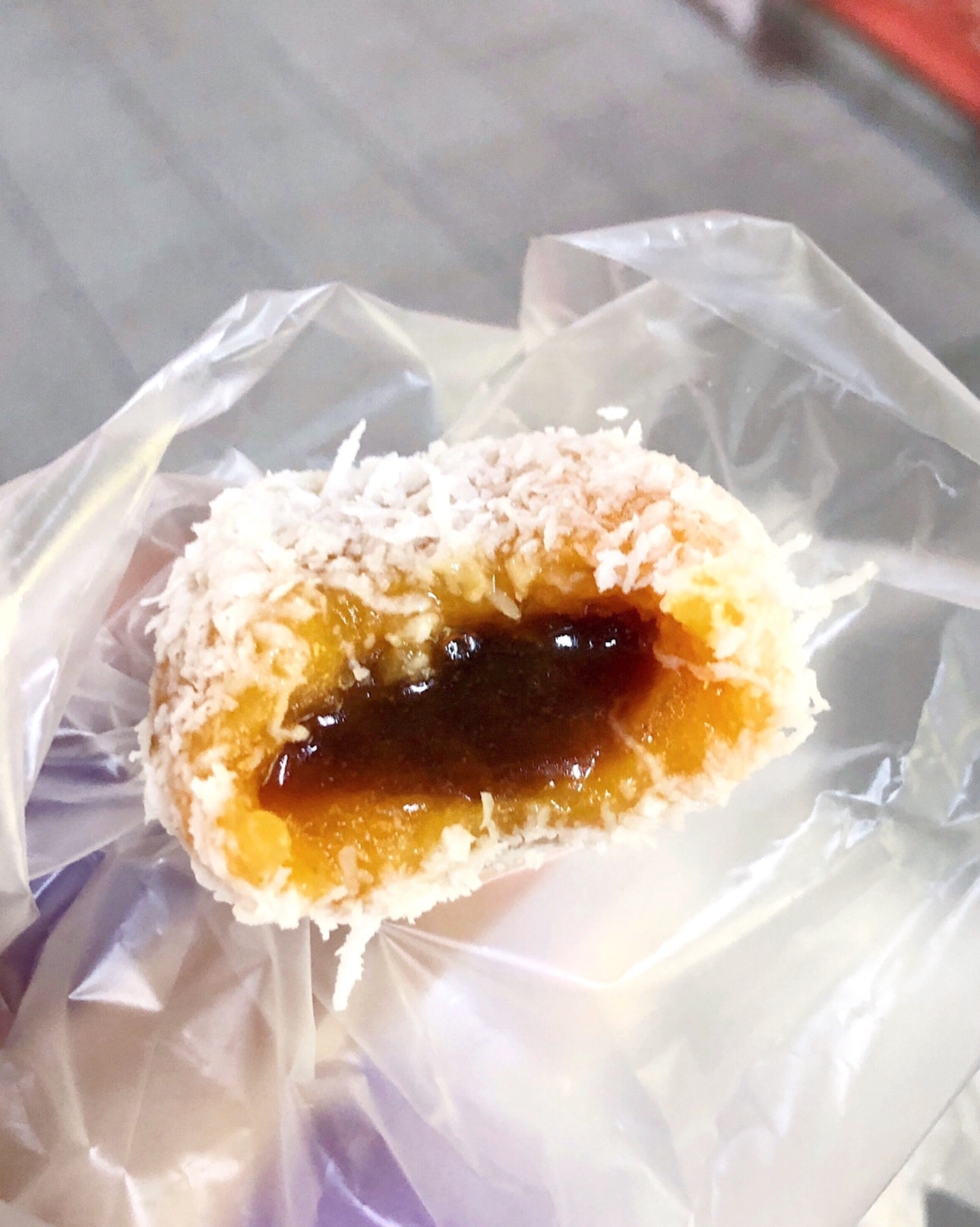 Image credit: @cweizhi
Other highlights at the store include their freshly made Ondeh Ondeh. The kueh is boiled fresh every morning too, and star an ooey-gooey gula melaka interior—the hallmark of a good ondeh-ondeh. These are $1 for three pieces. They also have Tapioca Kueh ($1 for three pieces), Fried Sesame Ball ($0.80), and Fried Dumpling ($0.80) that is house-made daily.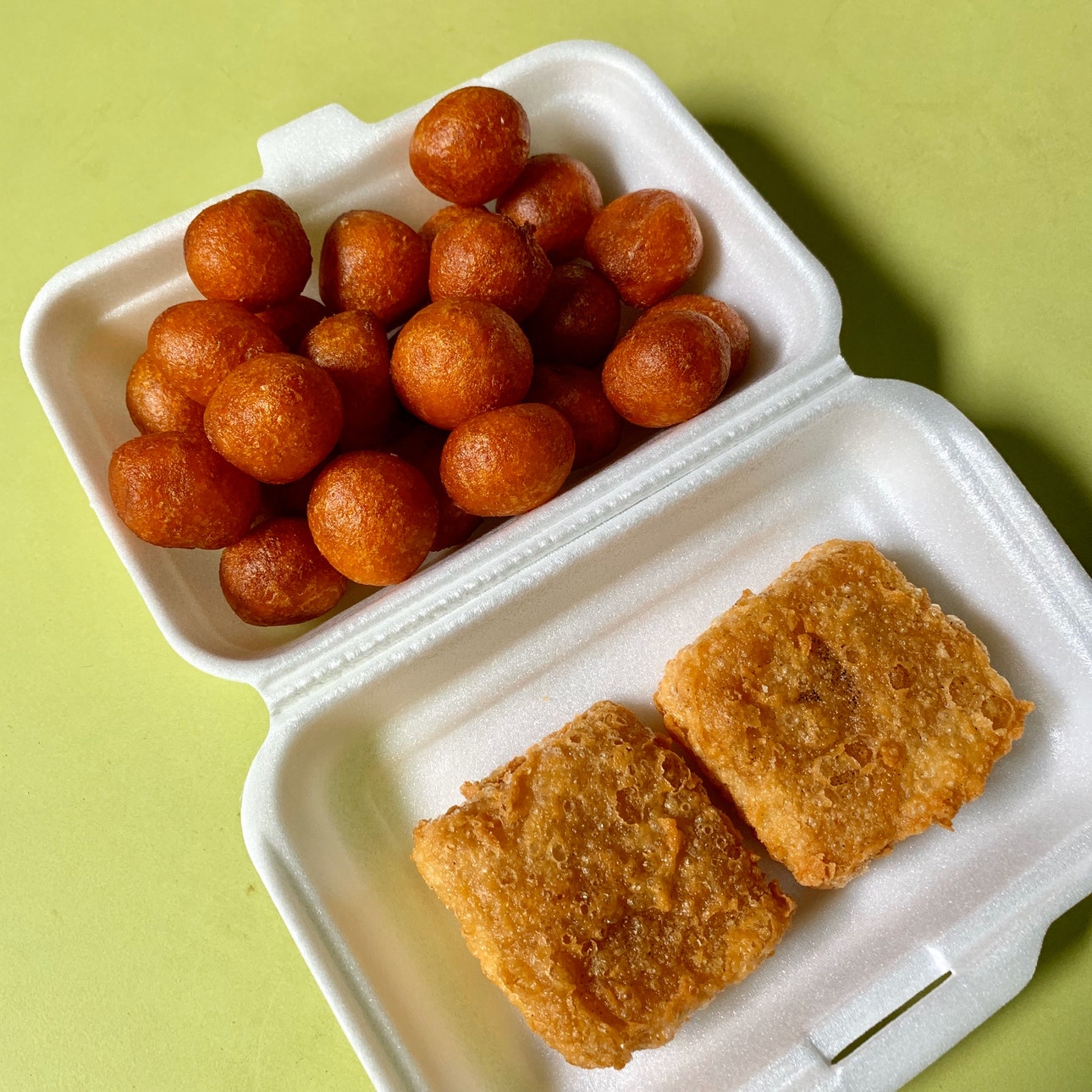 Image credit: @WKB
Putu Mayam ($1.60 for two pieces), and their layered Tapioca Sandwich ($0.80) also make for excellent breakfast options.
Be sure to head down early. The stall opens at 6:30am, and draws a snaking queue by then. Popular items, especially the sweet potato balls, sell out daily, sometimes in less than an hour.
Jayz Snacks: OG Pasar Malam Takoyaki Stall Opens Outlet In Sembawang, Sells Taiwan Cheese Potato Too
For more kueh to satisfy your cravings, check out our list of kueh stalls in Singapore and kueh delivery guide. Otherwise, get your hands on some pasar malam classics such as takoyaki at Jayz Snacks, or get your hands on a fond favourite with our ramly burger guide.
Otherwise, check out our Chinatown food guide for bites starting at $1.
Address: 335 Smith Street, #02-68, Singapore 050335
Opening hours: Tue-Sat 6:30am to 11am
6 Ramly Burger Stalls In Singapore To Get Your Fix Of This OG Pasar Malam Snack
Feature image adapted from @WKB, @cweizhi, and @madam_key