Yuan Yuan Claypot Rice in Bukit Batok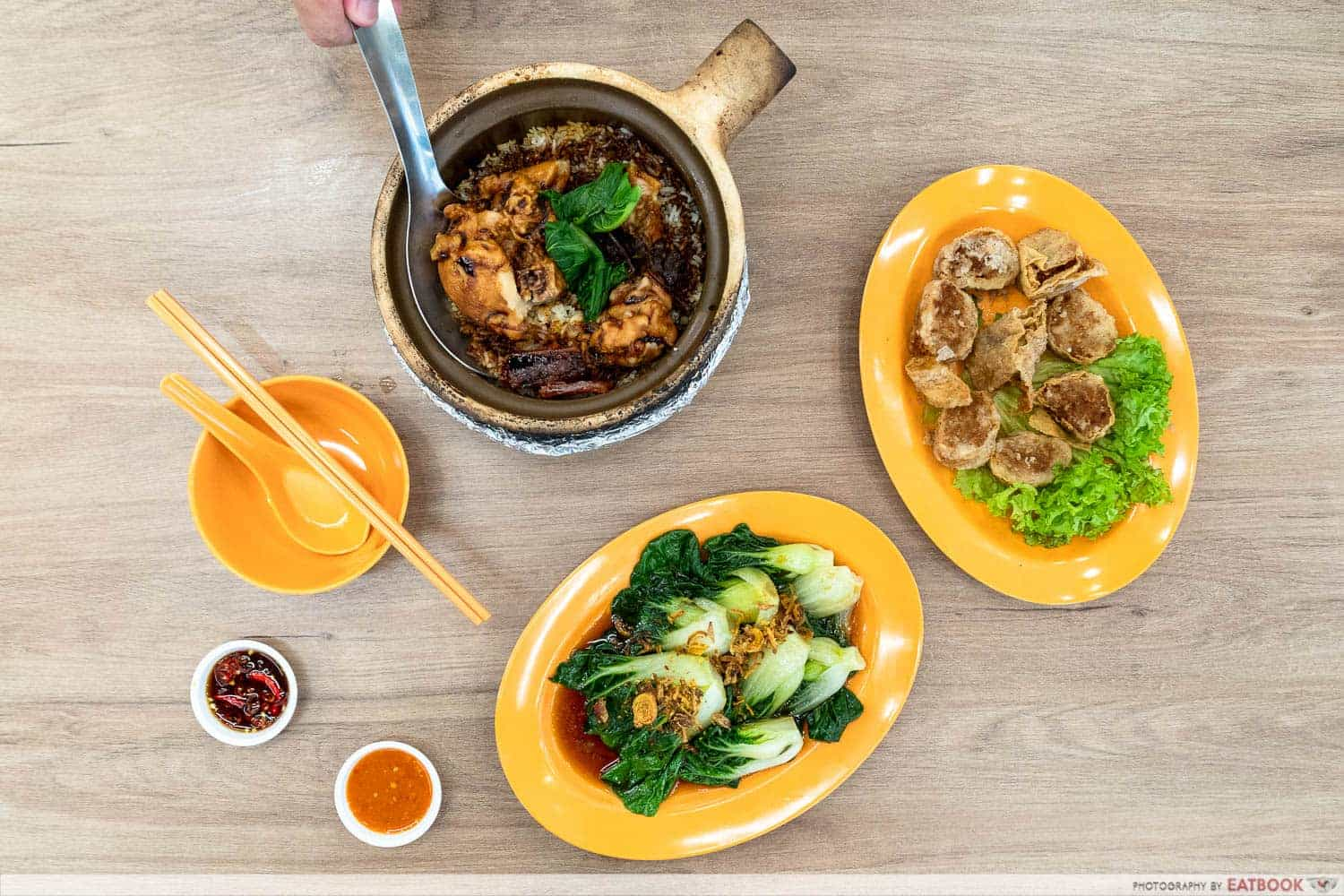 Claypot rice is one of my favourite food. It's a simple yet complex dish, with many elements of flavour: the unmistakable wok hei, the savouriness of the fluffy rice, and the crunch of the scorched rice. You usually only find it in sharing portions, but here at Bukit Batok's Yuan Yuan Claypot Rice, you'll get the same charred goodness in individual pots. 
10 Claypot Rice Stalls In Singapore Including Halal And Michelin Bib Gourmand Claypot Rice
Food at Yuan Yuan Claypot Rice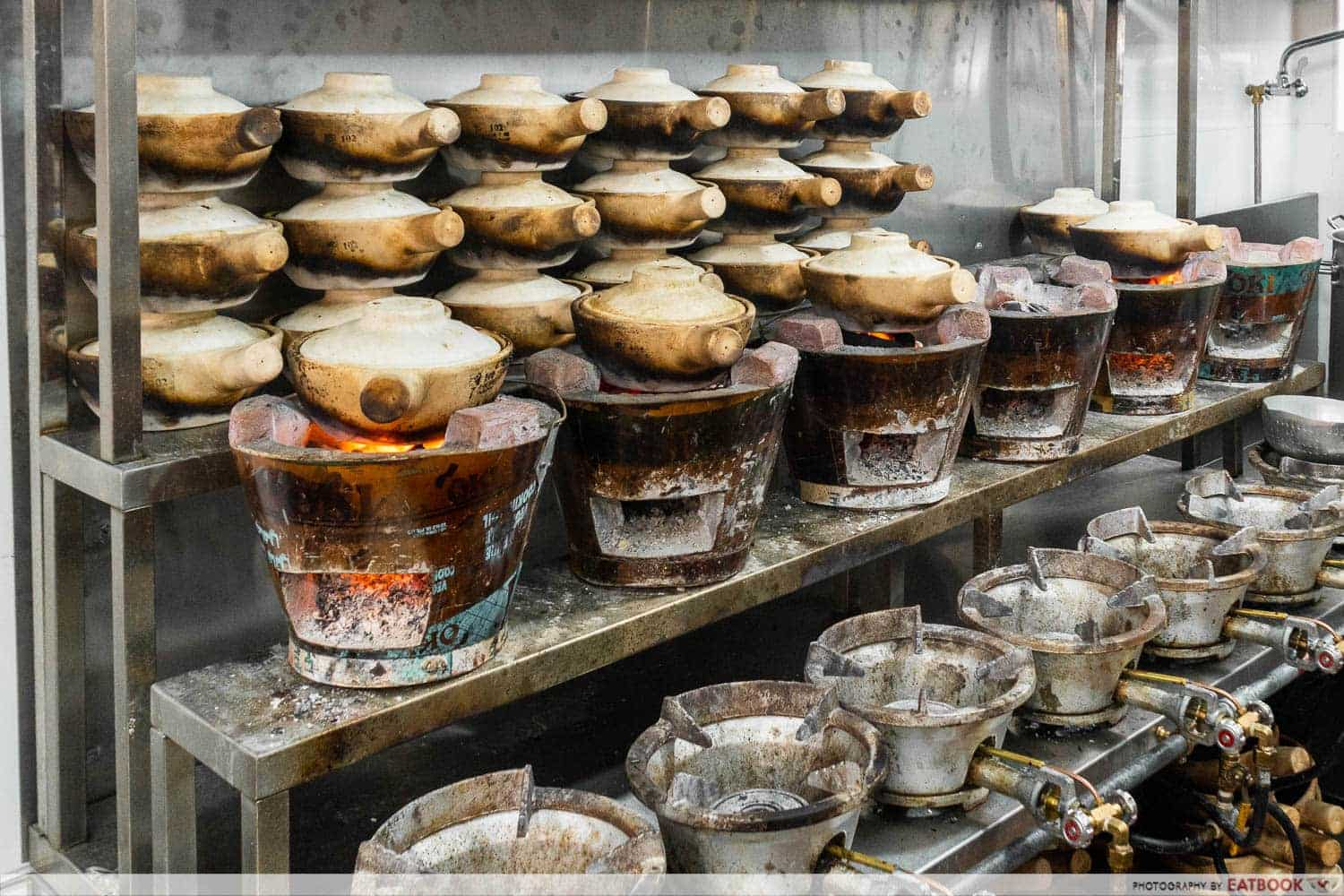 Yuan Yuan Claypot Rice's new outlet is helmed by an apprentice who trained under second-generation owner Raymond Seah for two years. Wanting to expand the brand while still retaining its rustic charm, Yuan Yuan Claypot Rice decided to make its menu no-frills.
As such, you'll only get the sole Claypot Rice ($8) here. Slow-cooked over a charcoal flame for about 15 to 20 minutes, mastering the cooking process is more of an art than a science.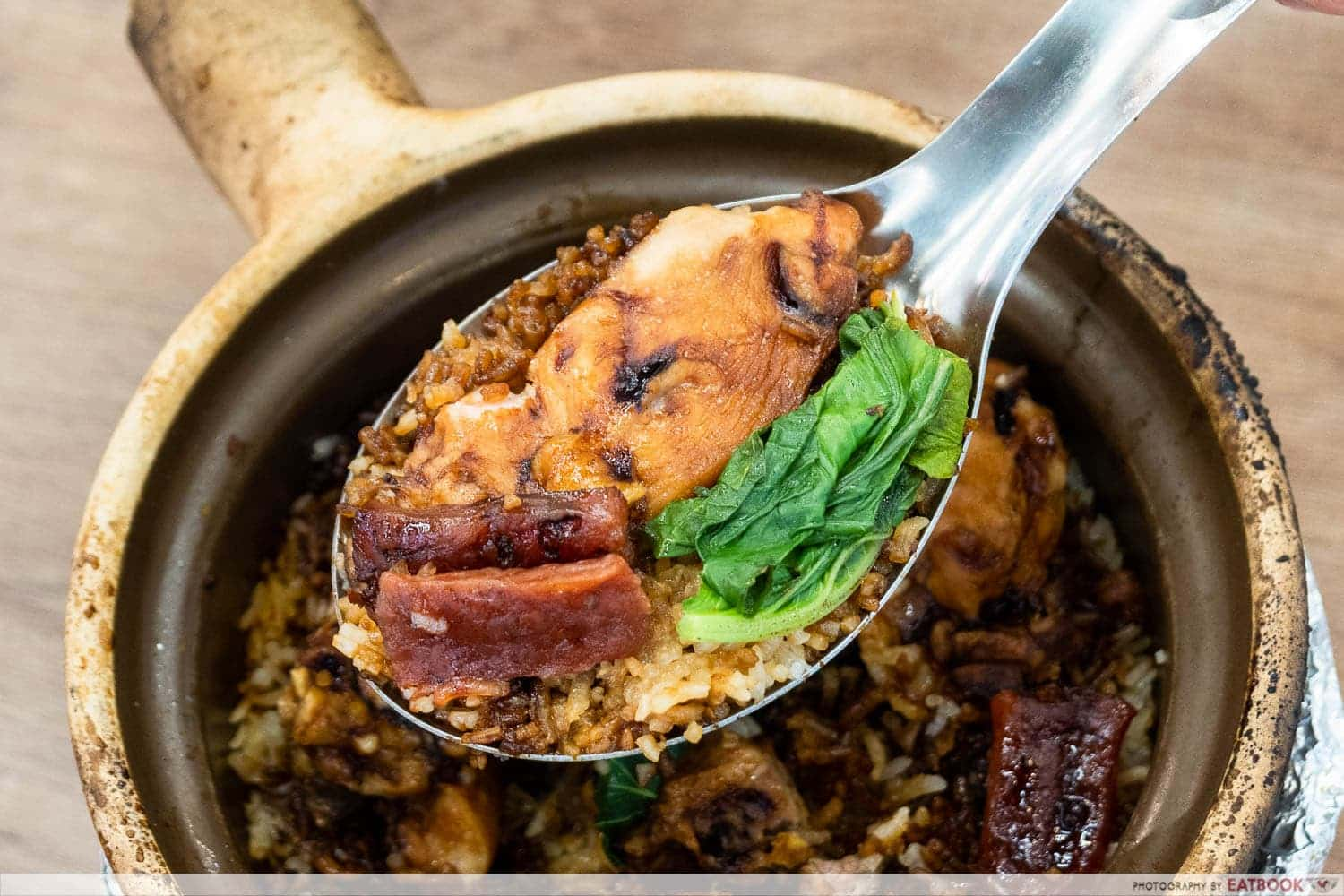 There's nothing very exciting about the ingredients that go into the Claypot Rice—just a dash of hua tiao wine, a crumble of salted fish, some slices of lup cheong, chunks of chicken, and a drizzle of house-blended dark soya sauce.
Yet, the result was quite magical. Finished with some sesame oil before service, the Claypot Rice had a smoky fragrance that wafted through the air as I mixed it up. I was also delighted to find that the rice was fluffy, with each grain distinct, although the soya sauce blend made it a tad too salty for my liking.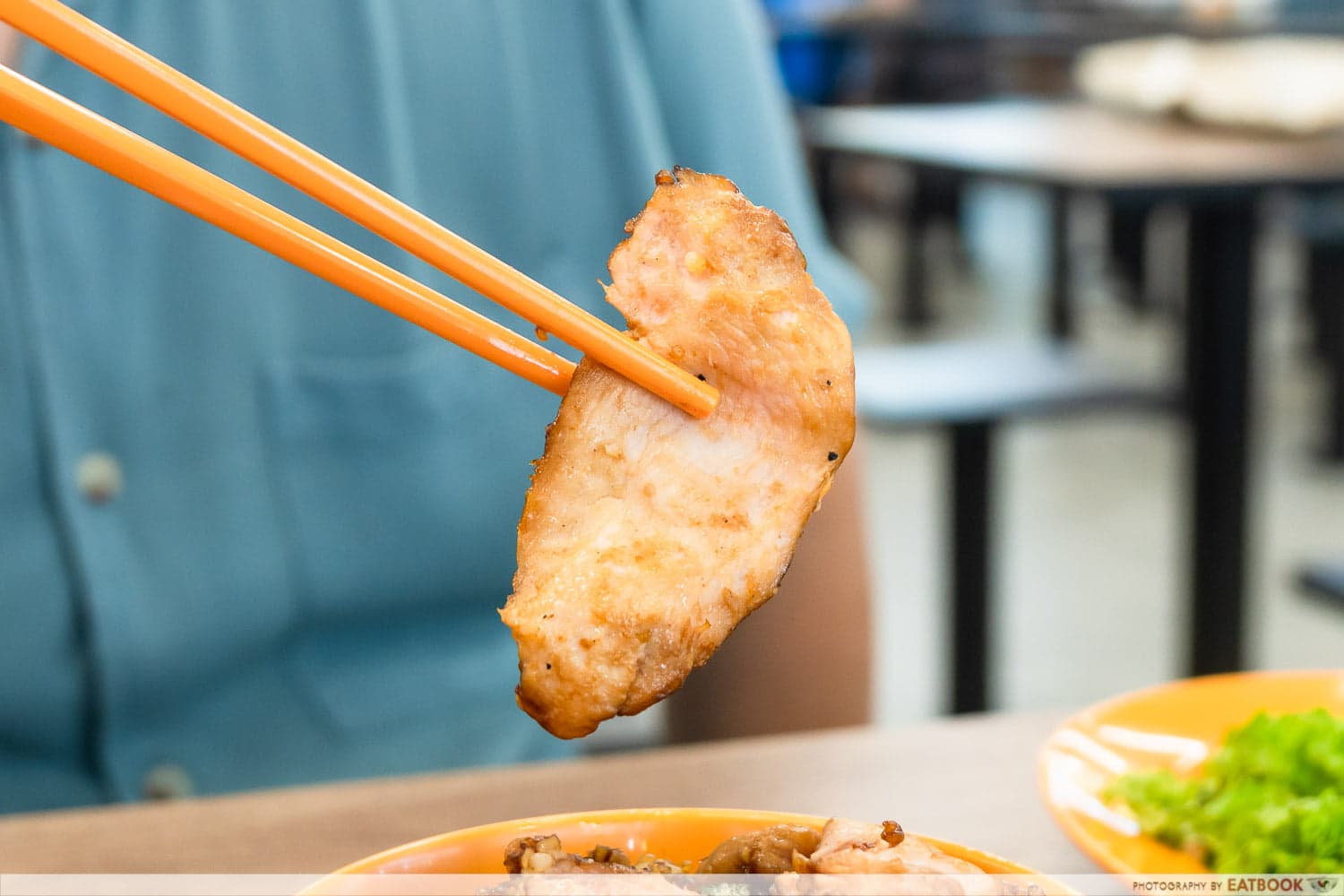 Chowing down on the chicken chunks revealed tender, juicy breast meat. Raymond still personally marinates the chicken for both the Yuan Yuan Claypot Rice stalls, so you can be assured that the Claypot Rice here will taste as close as you can get to the original. 
I find it quite preposterous when my friends shy away from the 锅巴 (guō ba) or "scorched rice" when eating claypot rice, because that is precisely the best part of the dish in my opinion. There's just something about having to work for the crunchy treat that makes it extra satisfying. The scorched rice here was very delicious and charred to perfection, which left me grinning as I ate.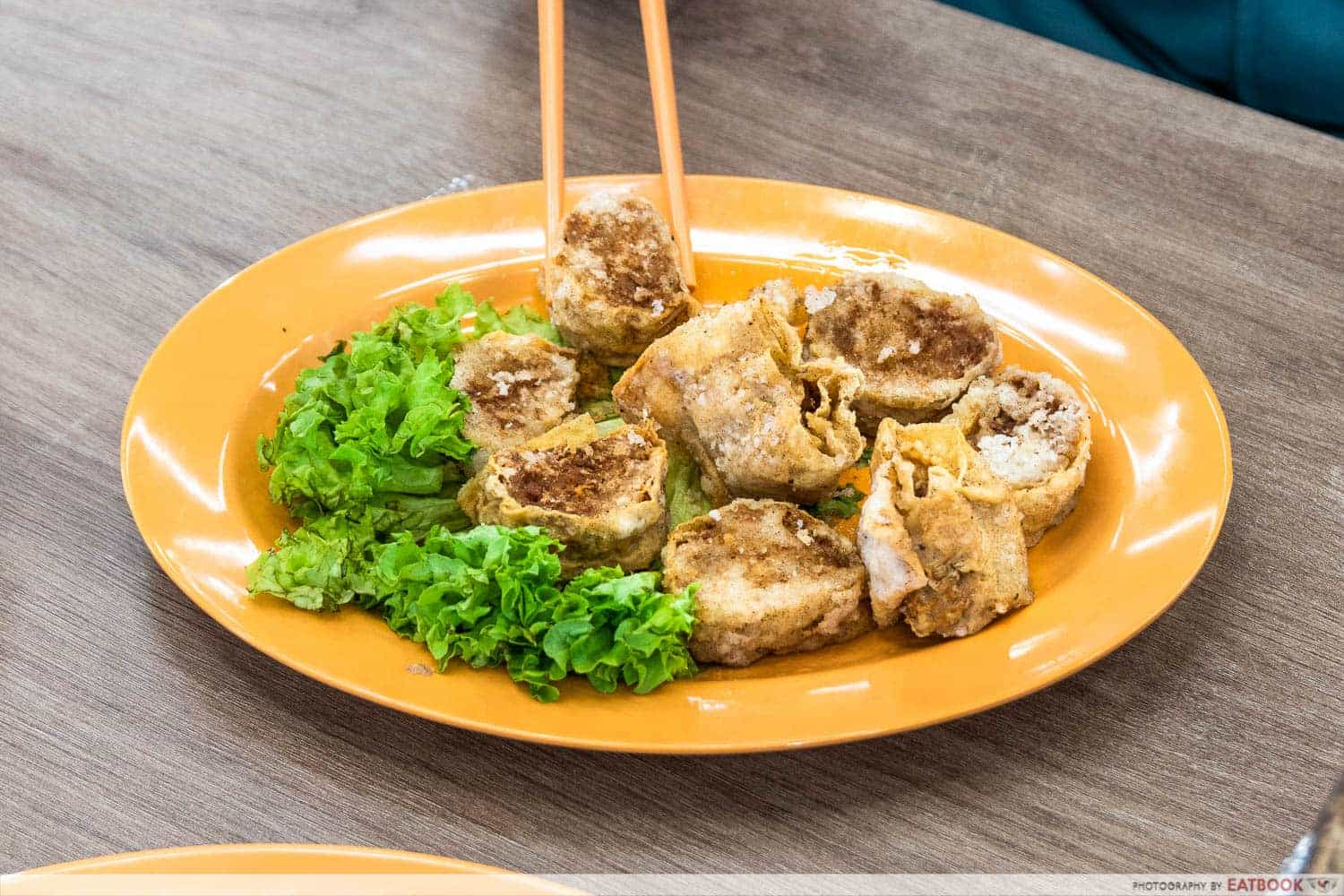 If you still want more meat to go with your rice, Yuan Yuan Claypot Rice also has Deep Fried Prawn Rolls ($8 for eight pieces). This is a Bukit Batok exclusive, so you won't find this at the ABC Brickworks stall. These prawn rolls carried a prominent scent of five spice powder and pepper, and were crispy without being greasy. 
Alas, I didn't like the prawn rolls as much as I enjoyed the claypot rice, as I felt that the meat was mealy and underseasoned. However, these were served with a tangy chilli that was quite shiok. The chilli also paired well with the rice, lending it spiciness and acidity that dialled down the savouriness.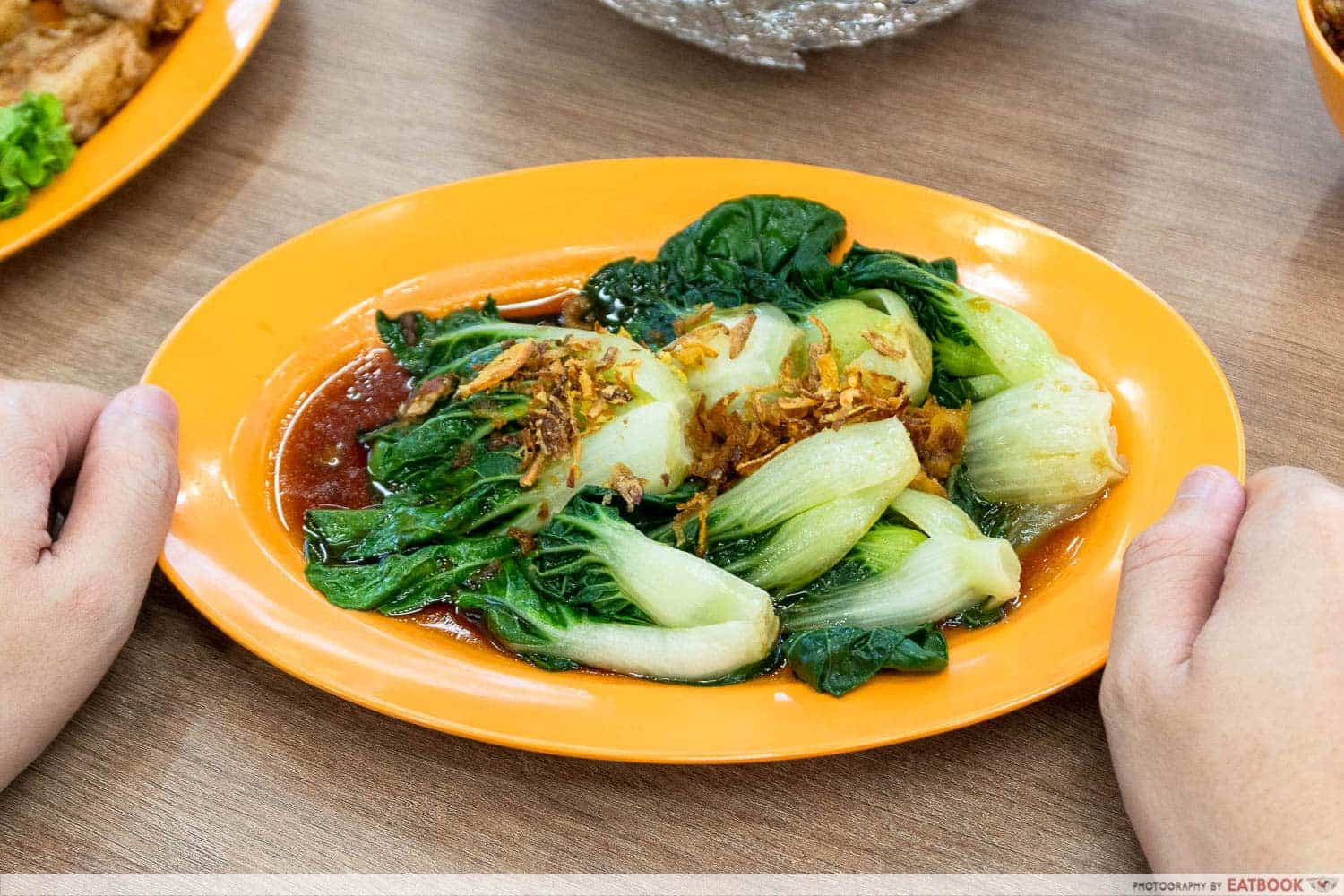 For a complete three-course meal, order a plate of Seasonal Vegetables ($4/$6) to hit your daily requirement of greens. We had xiao bai cai on our visit, but going by the menu, chye sim might also be available if that's what you prefer.
Ambience at Yuan Yuan Claypot Rice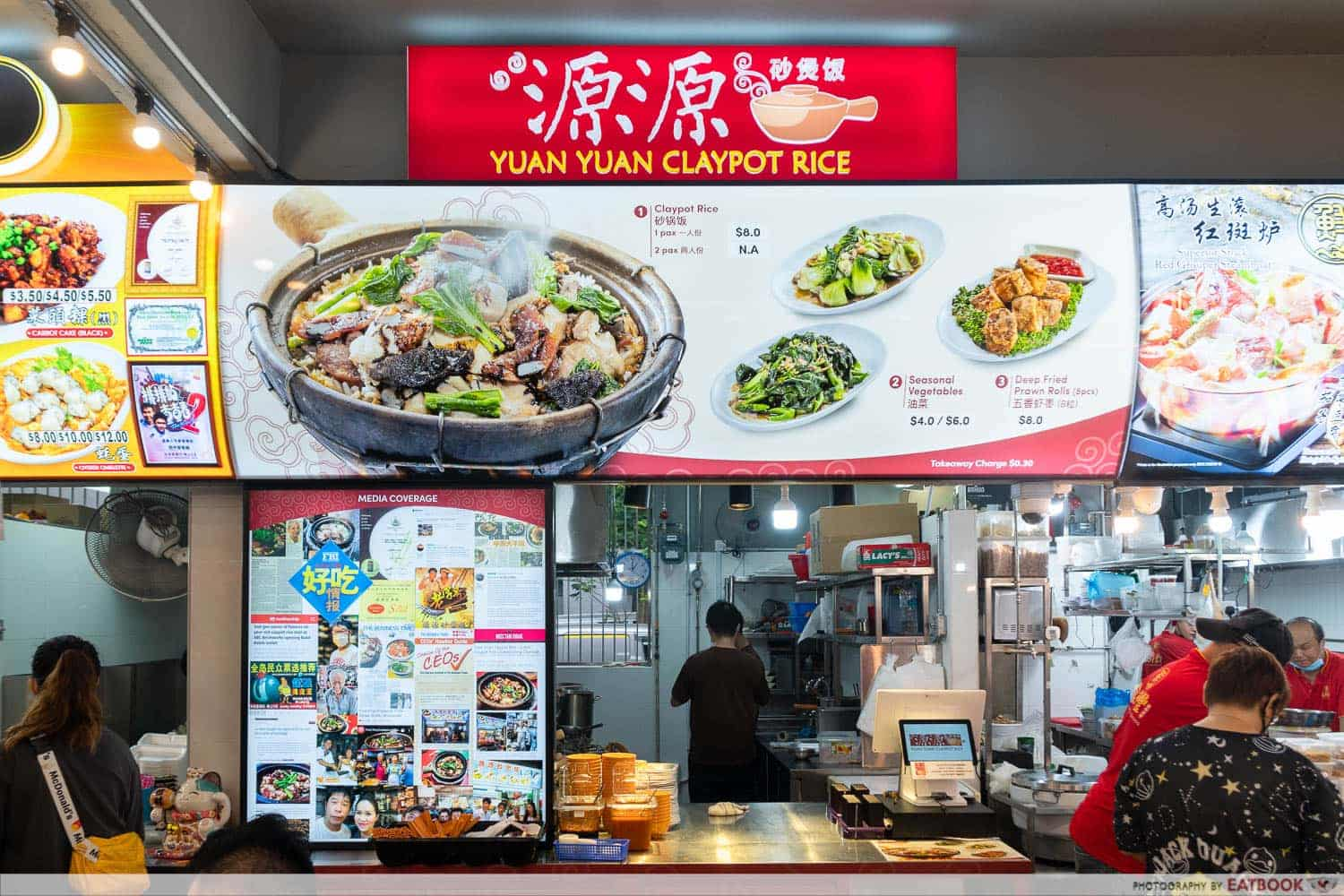 At its second location, the legacy Yuan Yuan Claypot Rice has kept up with the times. The iconic faded blue signboard has been swapped for a bright white, modern-looking one, with an additional panel displaying all its accolades and media coverage.
This new outlet is also situated within a trendy coffeeshop as well, just 15 minutes by foot from Bukit Batok MRT Station. Sit indoors if you want to dine at the wood-accented tables and benches, or choose the al fresco seating area if you prefer chairs with backrests.
The verdict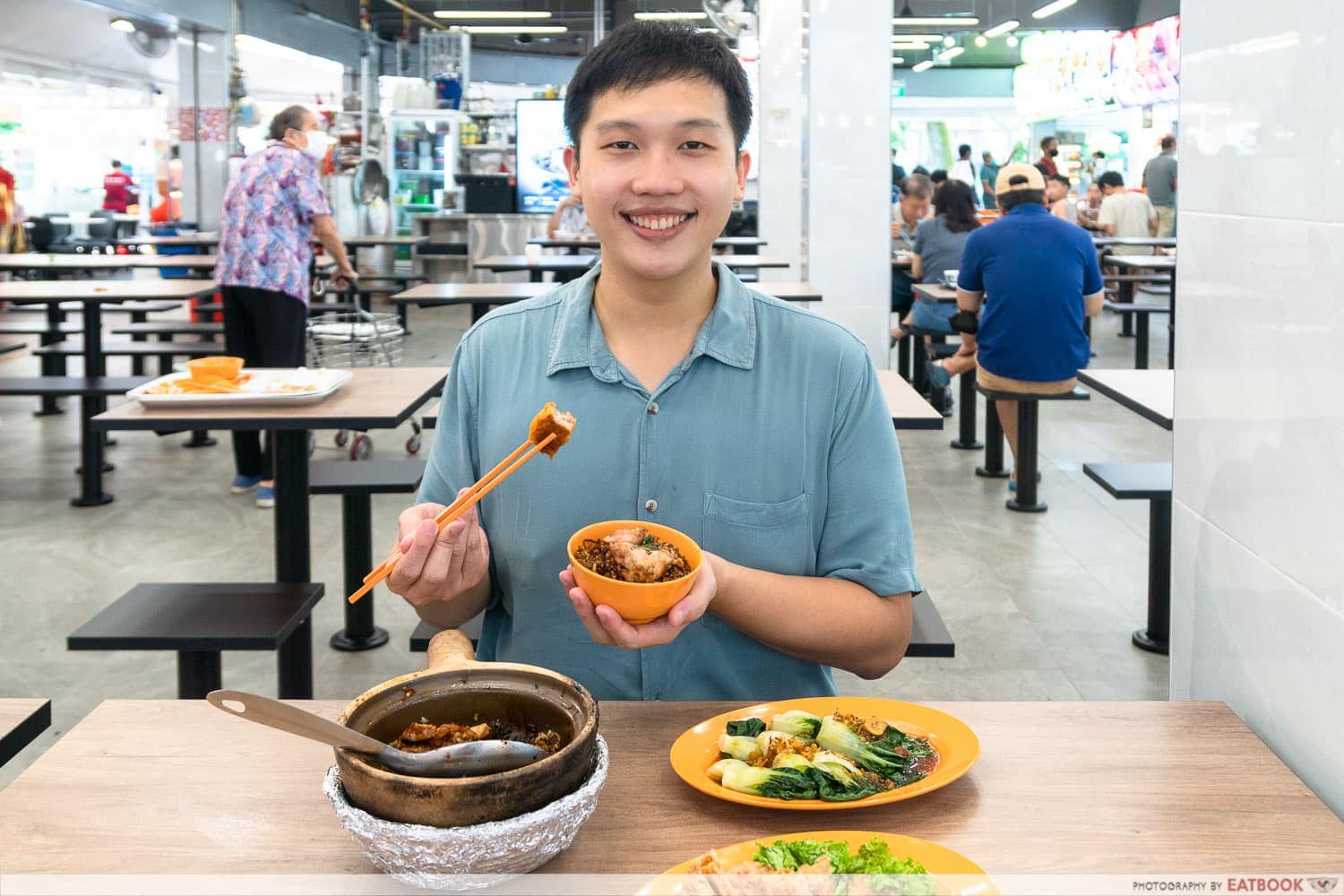 Now catered to solo diners, Yuan Yuan Claypot Rice at Bukit Batok is suitable for people that want a taste of smoky charcoal-cooked rice without heading to Bukit Merah. I personally feel that the price lies on the steep side, though the Claypot Rice here will more than whet your appetite, especially if you live around the area. 
Also located at the same coffeeshop is Chef Minh Vietnamese Pho, which sells hearty bowls of Saigon-style pho. For another claypot rice option, check out Hong Kong Claypot Rice located on the other side of the island.
Address: 273 Bukit Batok East Avenue 4, Mei De Coffeeshop, Singapore 650273
Opening hours: Daily 11am to 9pm
Website
Yuan Yuan Claypot Rice is not a halal-certified eatery.
Chef Minh Vietnamese Pho Review: Ho Chi Minh-Style Pho By Ex-Wynn Palace Chef
This review is written by Thames Teo.
Photos by Tanya Tham.
This was a media tasting at Yuan Yuan Claypot Rice.
Yuan Yuan Claypot Rice Review: Charcoal-Cooked Claypot Rice With 40-Year History
Yuan Yuan Claypot Rice Review: Charcoal-Cooked Claypot Rice With 40-Year History -

7.5/10
Summary
Pros
– Scorched rice was crispy and not burnt
– Chicken was tender and juicy
Cons
– Prawn rolls could be saltier
– Prices are slightly expensive
Recommended dishes: Claypot Rice ($8)
Opening hours: Daily 11am to 9pm
Address: 273 Bukit Batok East Avenue 4, Mei De Coffeeshop, Singapore 650273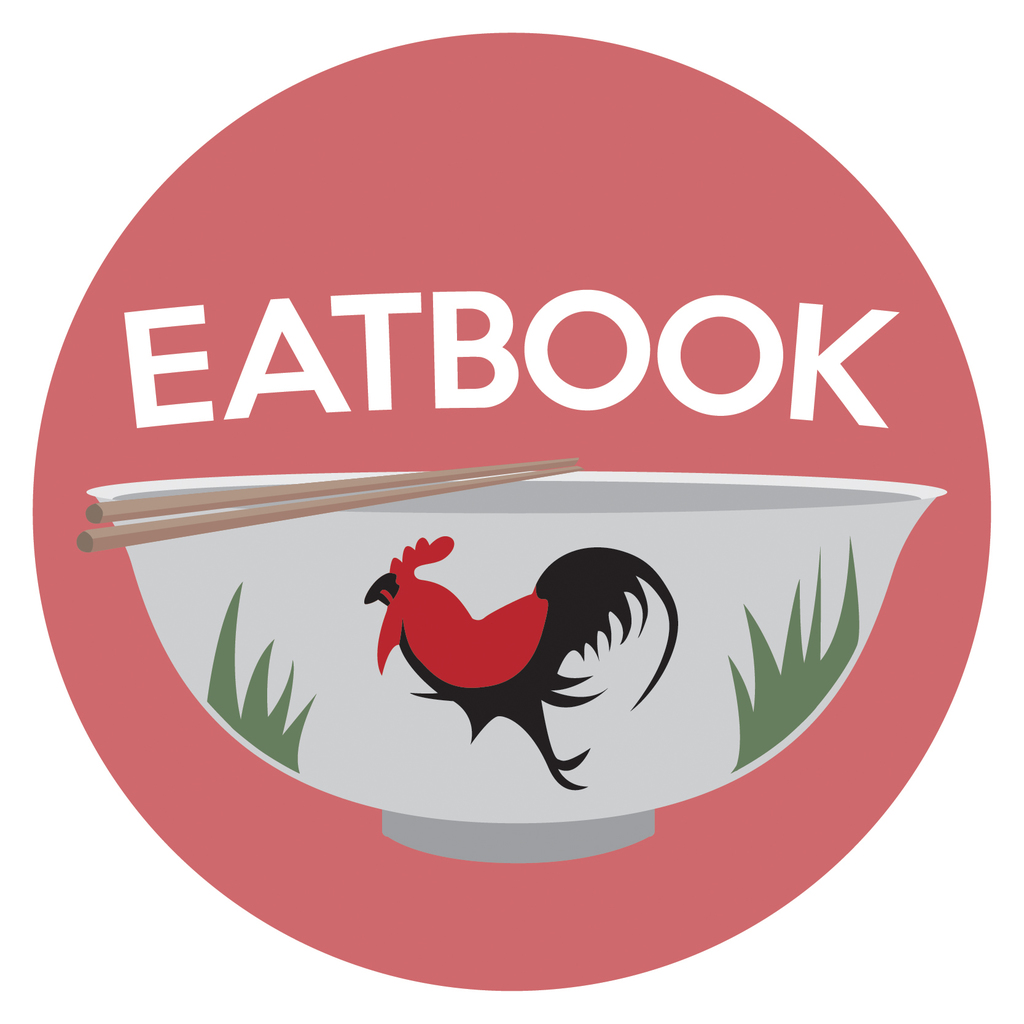 Drop us your email so you won't miss the latest news.