18 Seafood at Serangoon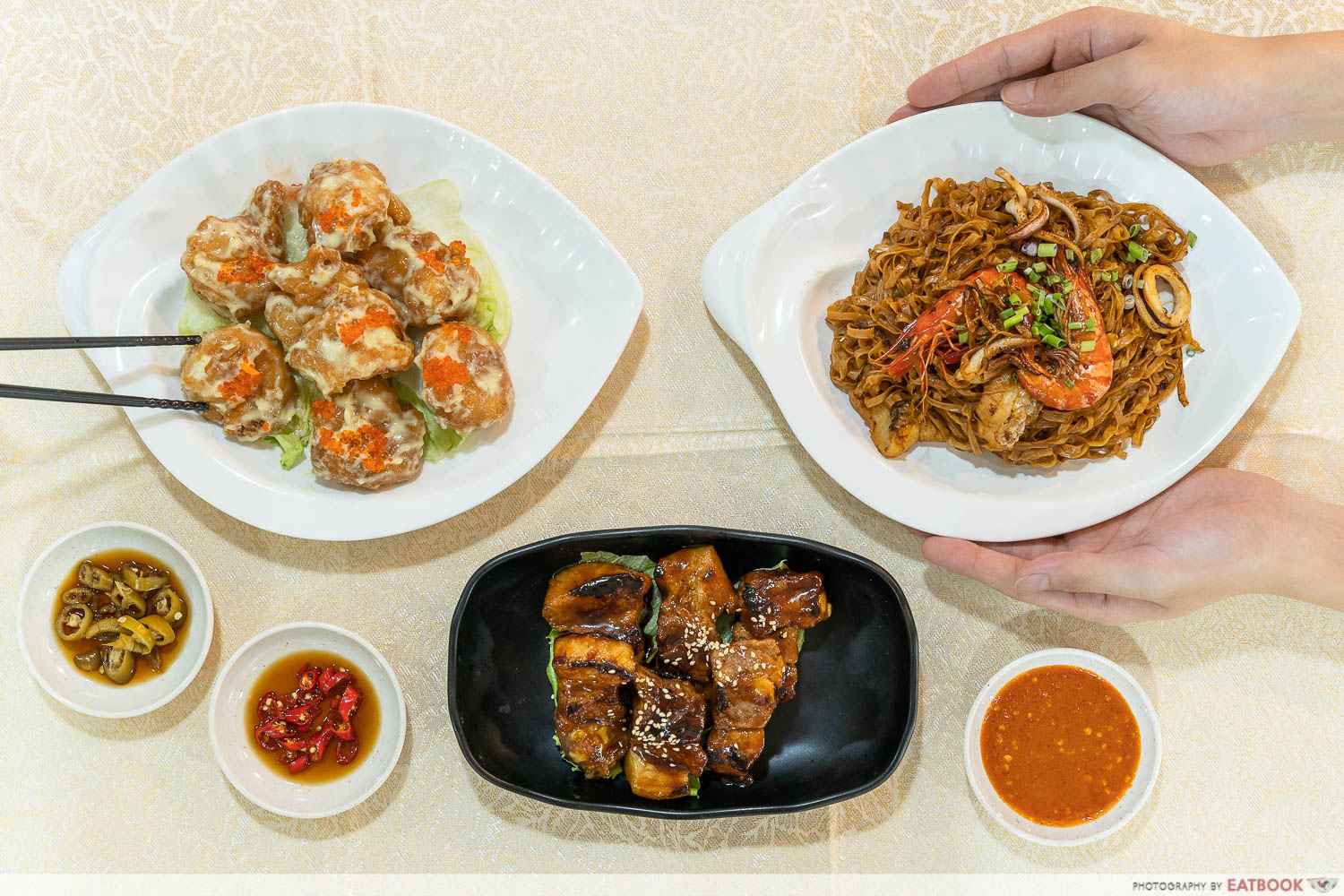 For a dining style that encompasses such a broad range of dishes, zi char in Singapore can be a little repetitive. Though the menus are usually quite extensive, the same few dishes tend to show up in most zi char stalls—not that they are any less delicious because of that, but you know there's going to be cereal prawns, pork ribs king, and salted egg-whatever on the menu.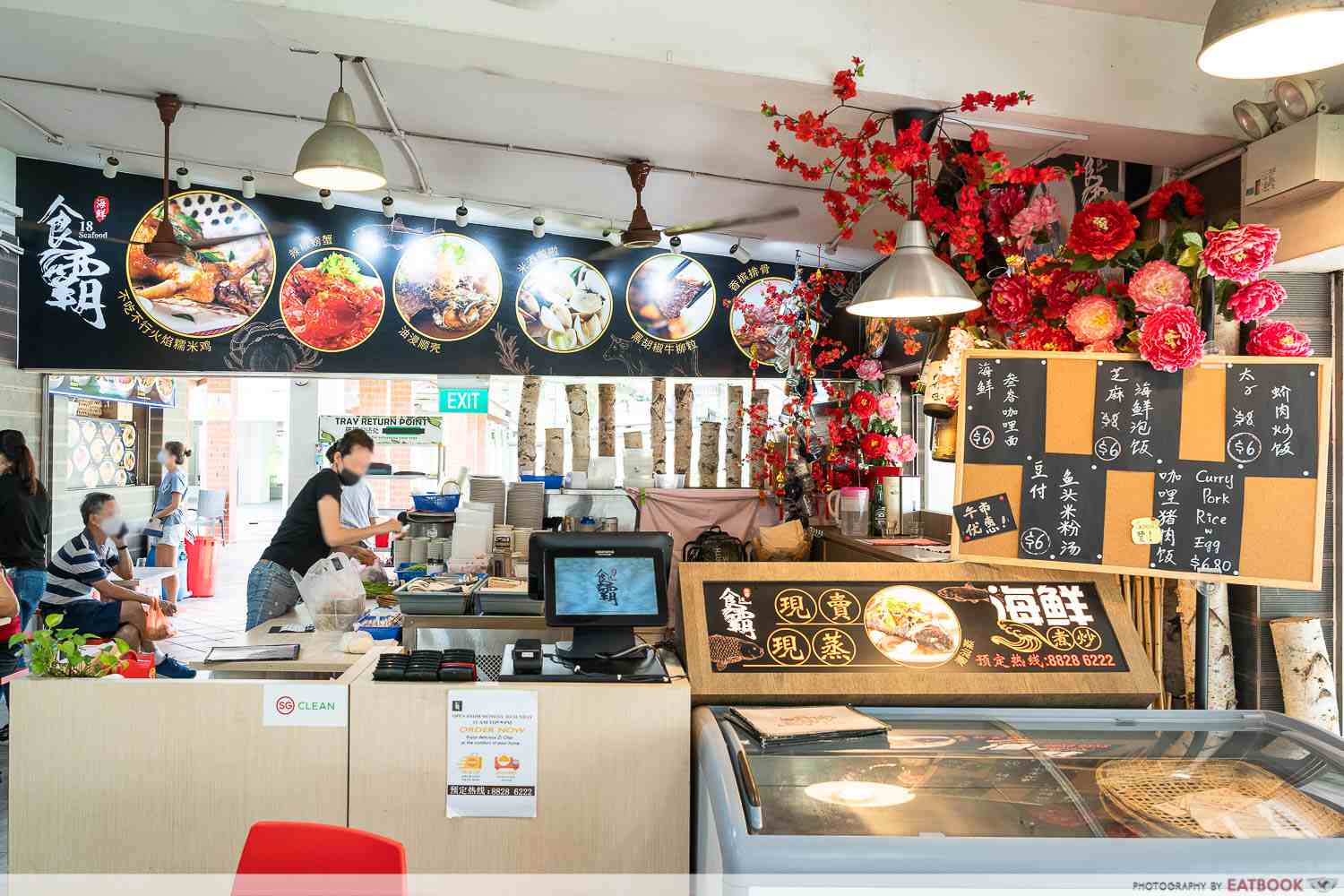 And that's why I'm always excited to discover zi char places with distinct identities, as well as those that feature totally unique dishes or interesting spins on popular ones. My latest discovery, 18 Seafood, fits that to a tee.
Wawa Lala Bee Hoon Review: Fresh Hum, Drunken Clams And More Under $12 In Bugis
Food at 18 Seafood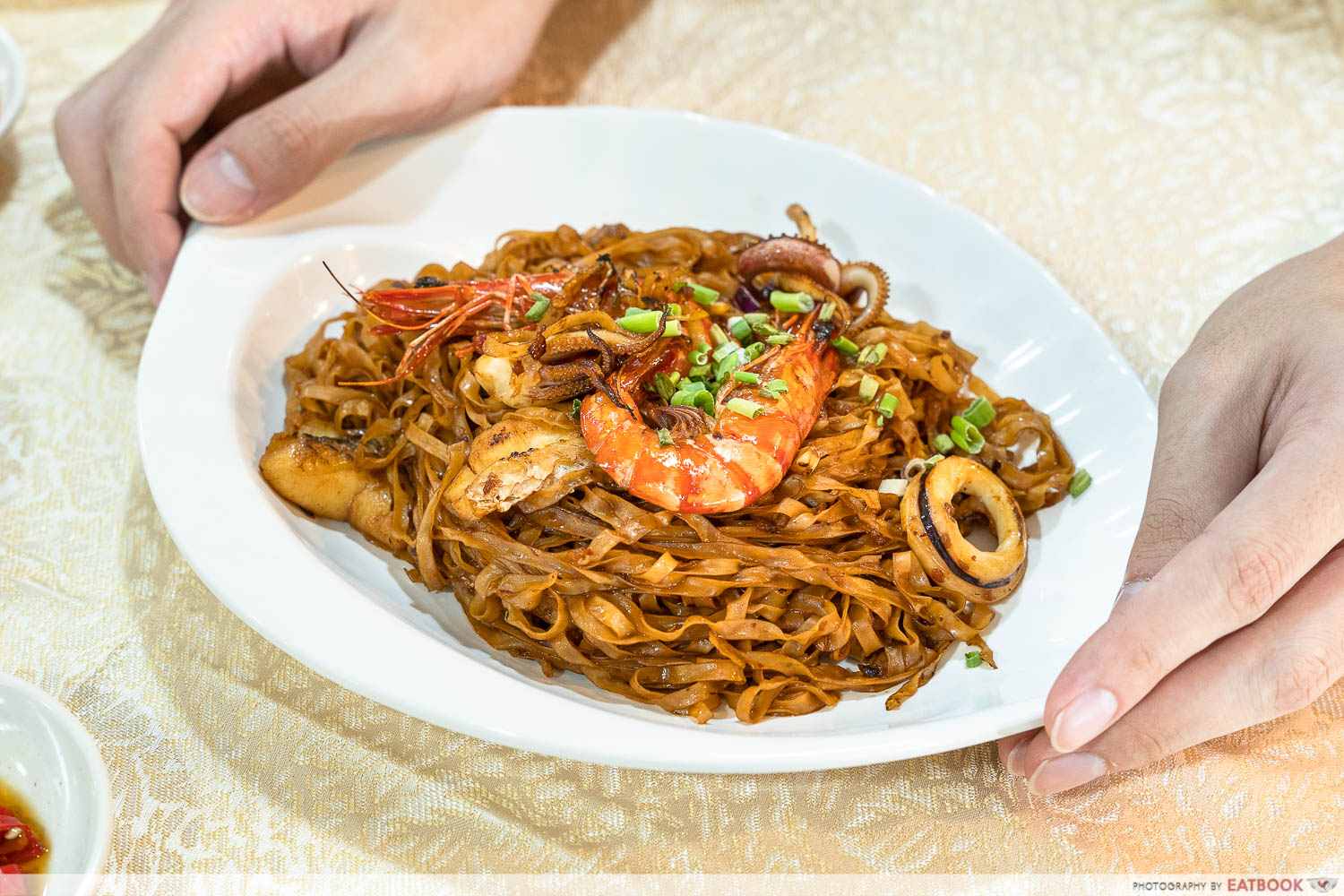 While it's already uncommon for a zi char place to offer mee pok, the XO Sauce Fried w HK Mee Pok ($6/$12) takes that a step further by stir frying the noodles, which were drenched in an XO sauce. Various seafood ingredients, such as squid, fish slices, and prawns, make an appearance in the dish as well.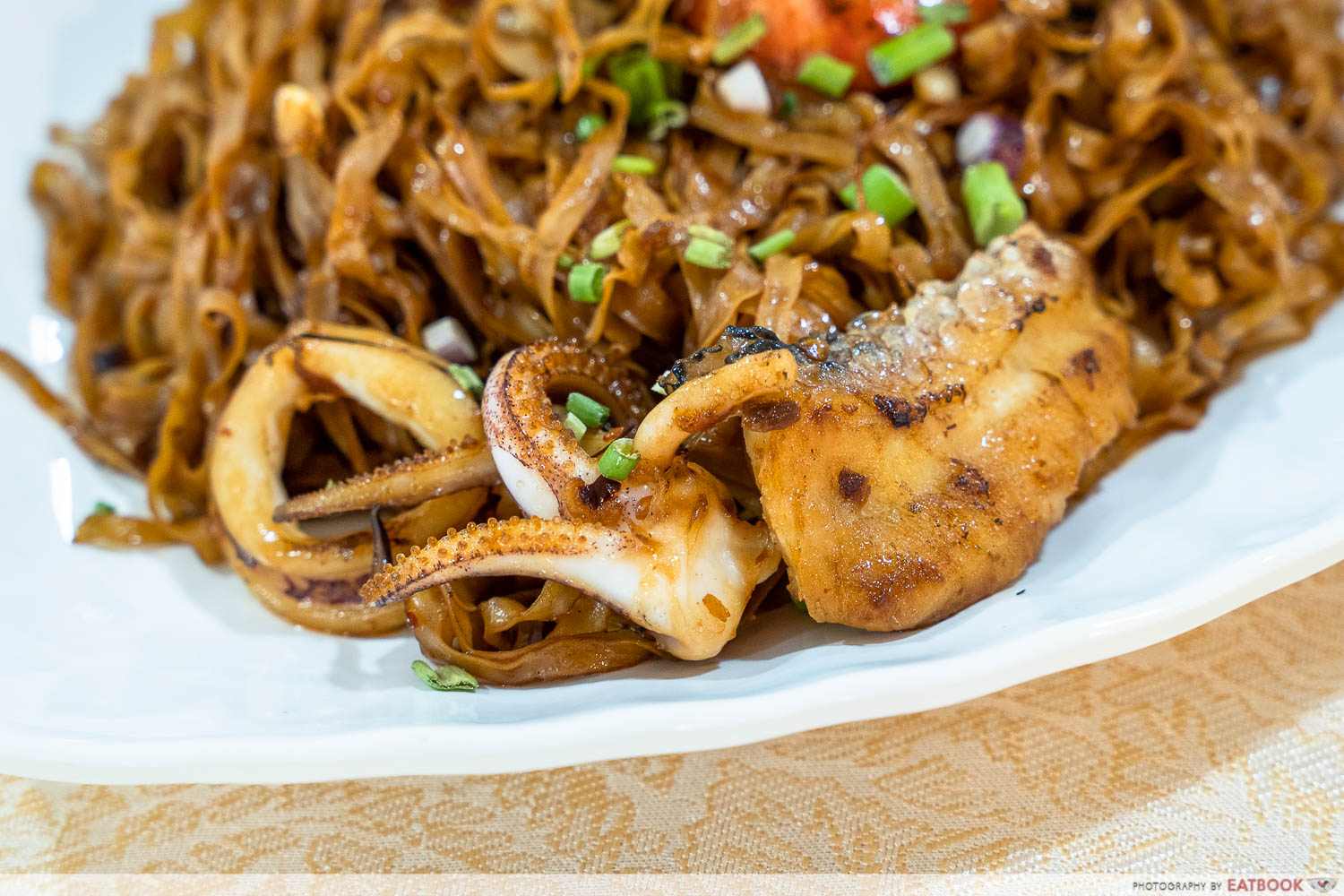 After trying the mee pok, I can safely say that I'll gladly take this over the hor fun, bee hoon, or the other noodle dishes that you typically get at zi char stalls. The XO sauce was endlessly addictive, and the mee pok's wok hei flavour and light kick of spice made each bite such a pleasure to the senses.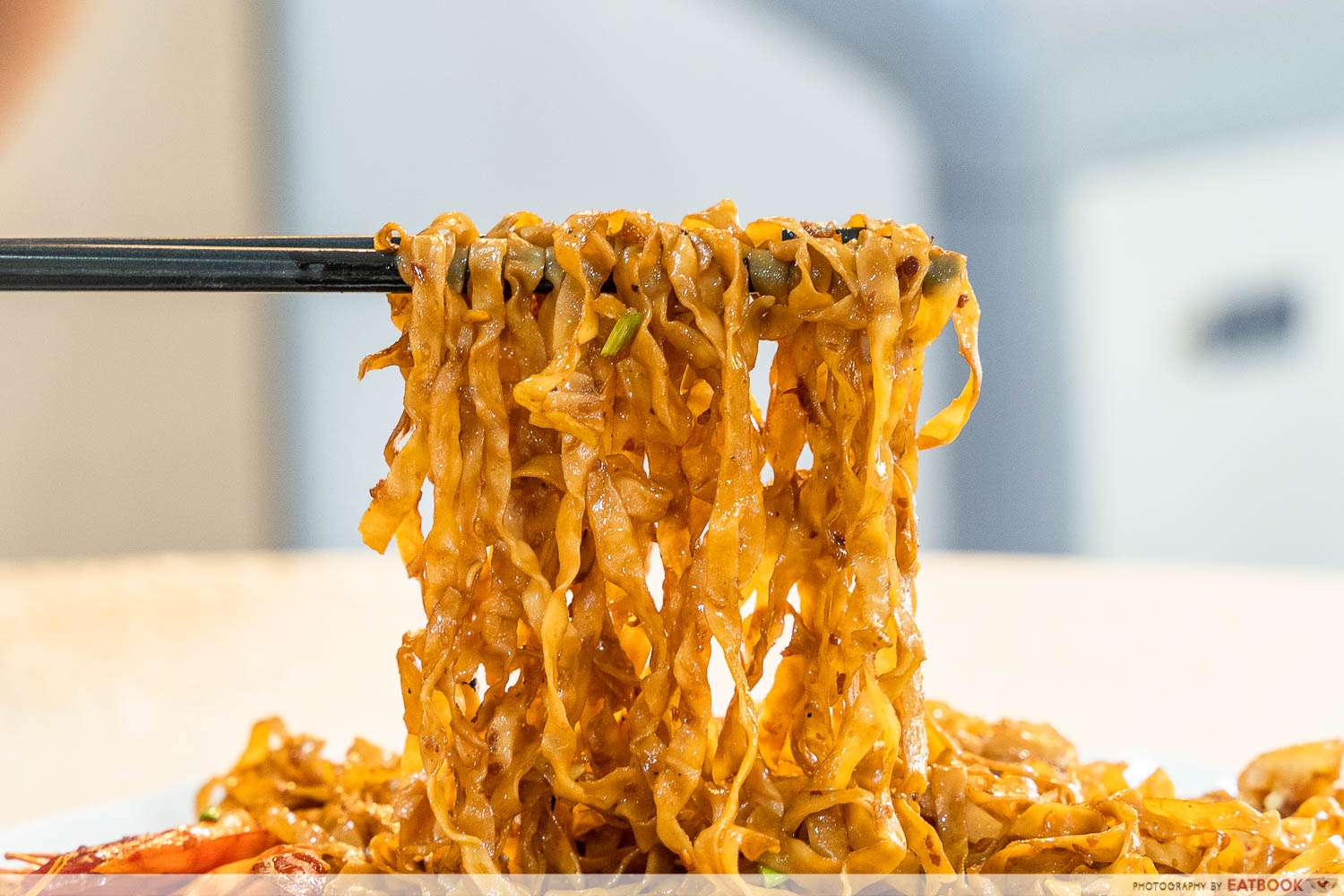 The mee pok noodles are slightly thinner than what you'd usually get, but it had a great mouthfeel that worked perfectly for these tangy fried noodles.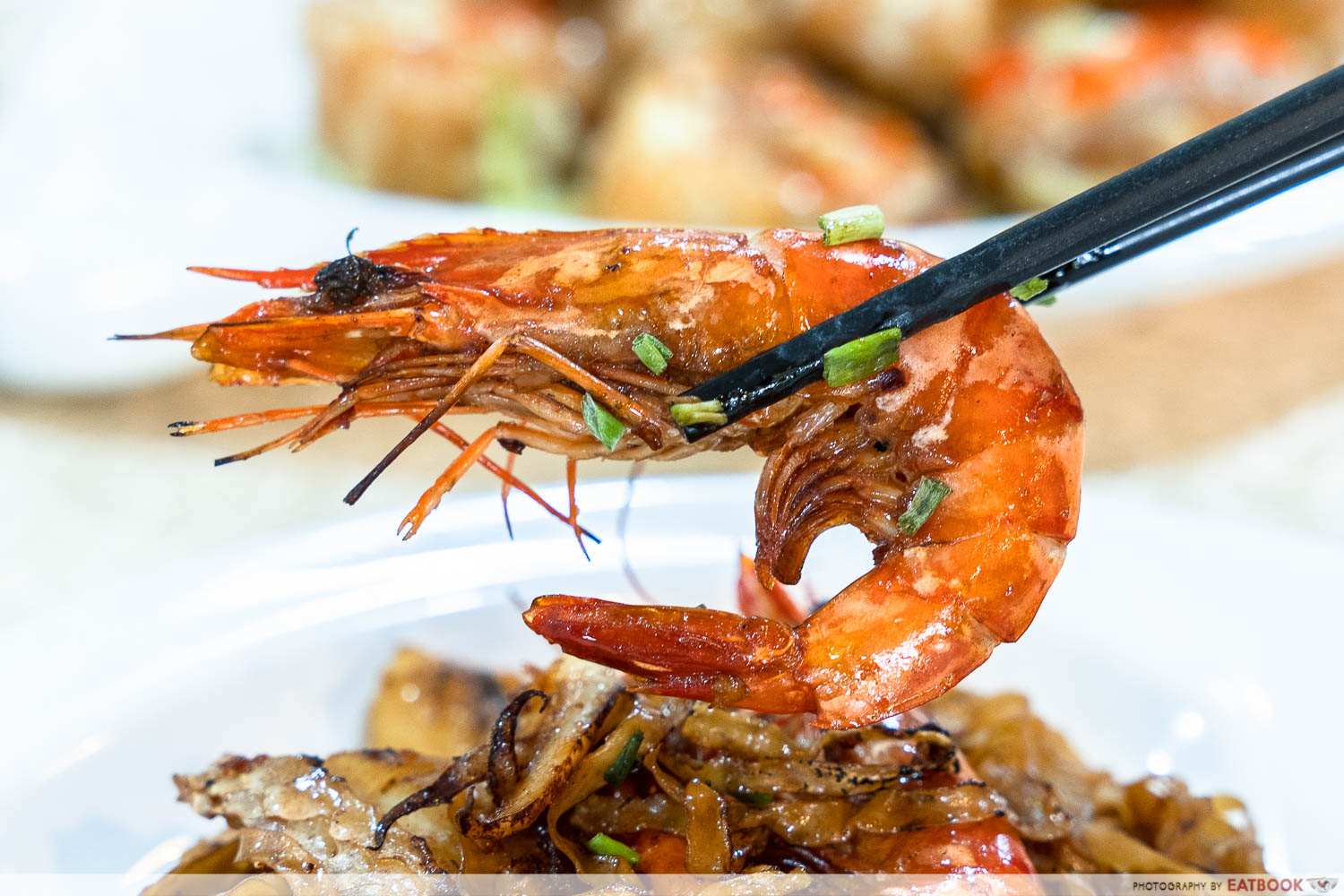 As for the seafood ingredients, all of them were relatively fresh, and carried the dish's wok-kissed aroma and savoury sauce.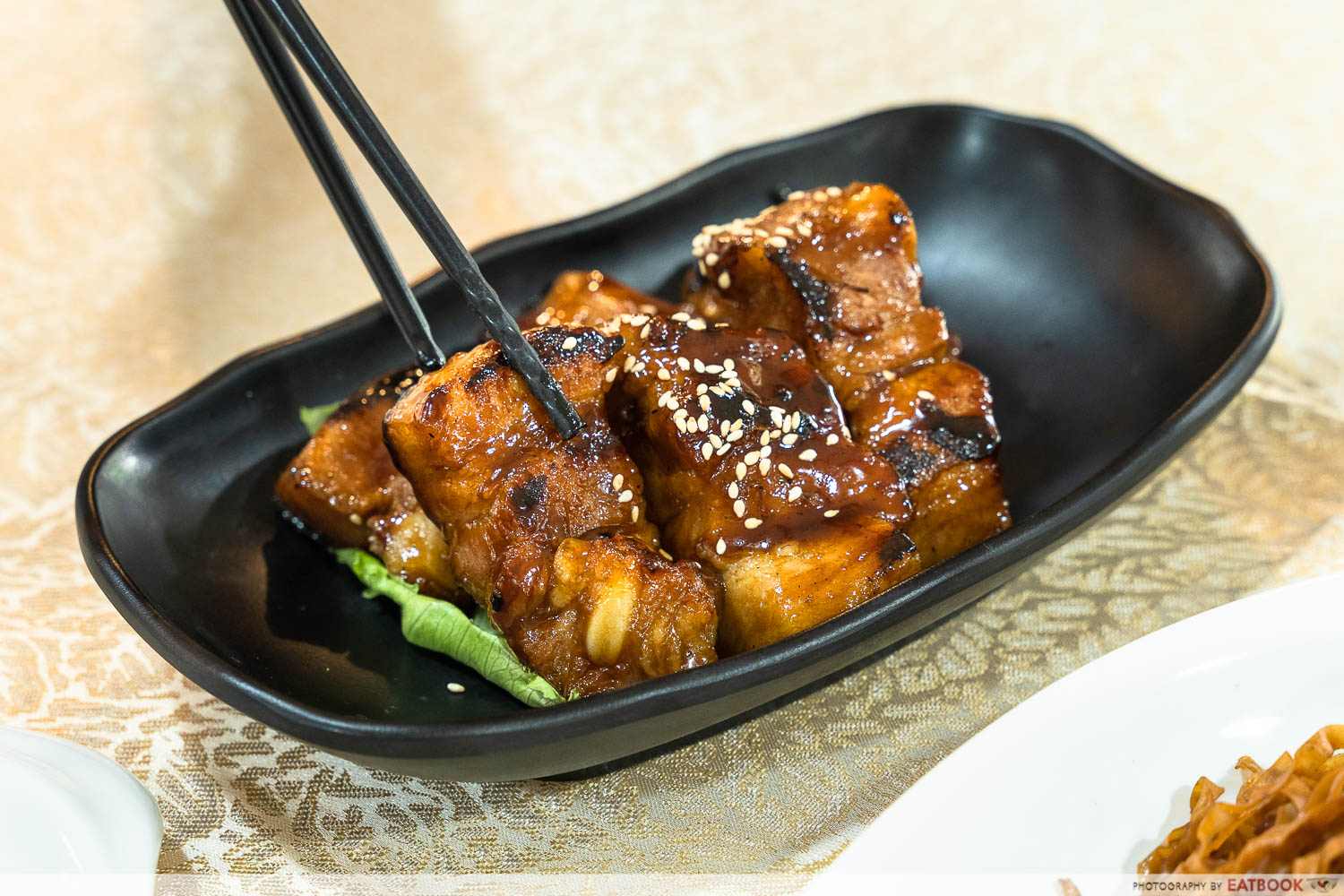 The Champagne Spare Ribs ($14/$22/$28) was another dish that caught my eye. Zi char places love marinating pork ribs with coffee or oyster sauce, but 18 Seafood has instead opted to use something more boujee: champagne sauce.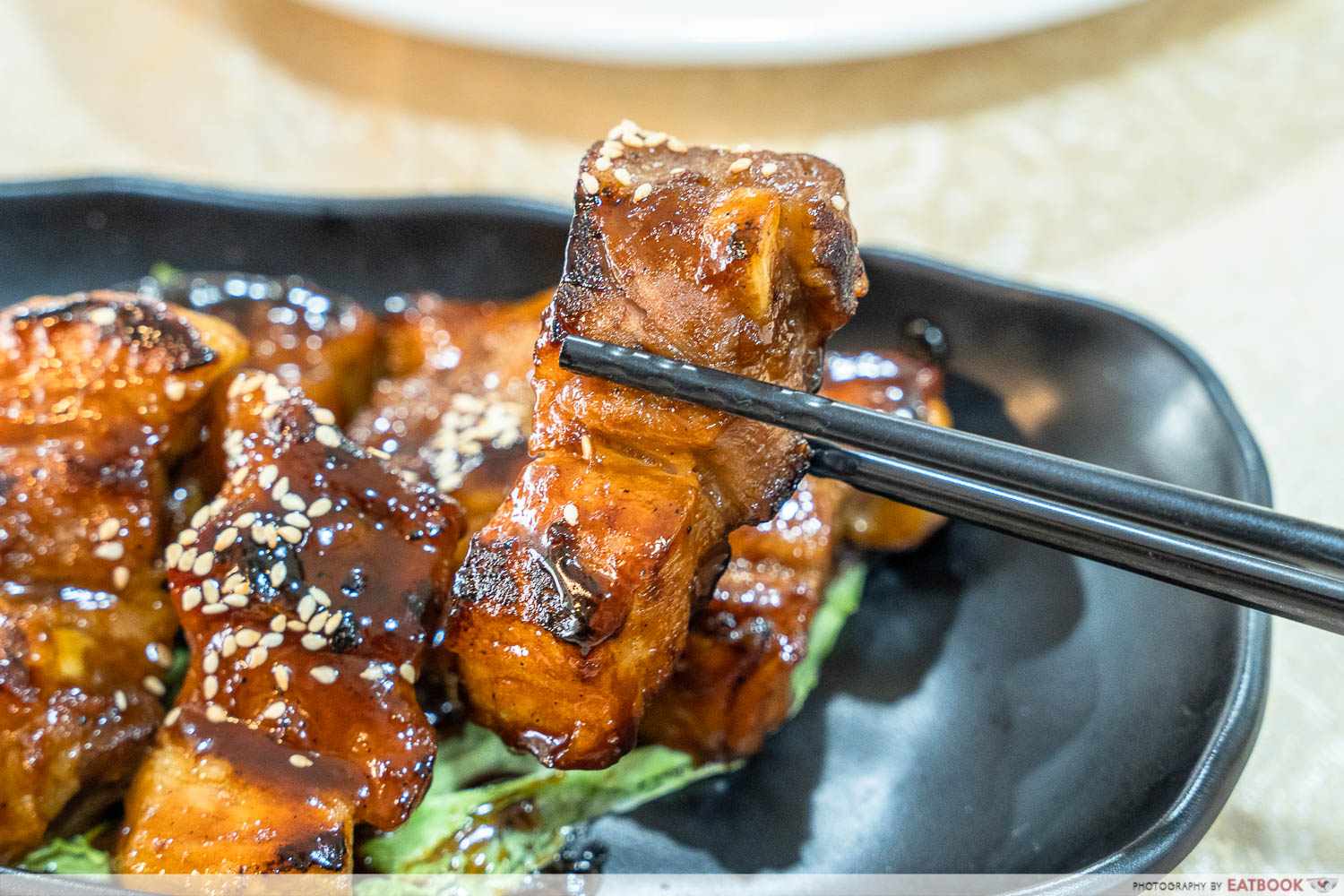 The result is a tasteful rendition of the zi char classic. With the juicy and meaty ribs to work off of, the sauce packed a flavourful punch that was accentuated by a subtle sweetness. And with its rich aroma and nicely caramelised finish, this was surely one of the better pork ribs I've had at a zi char stall.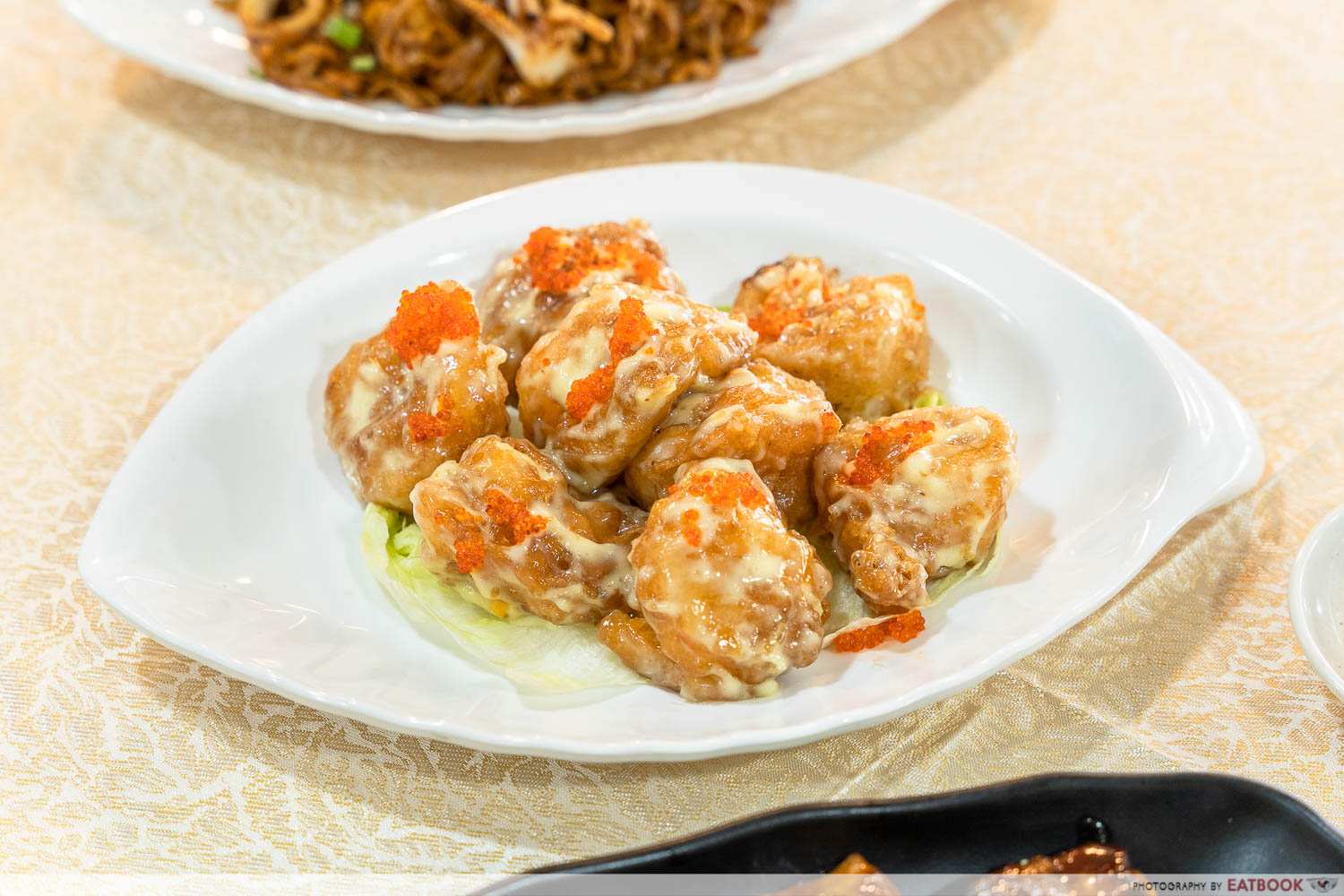 Since "seafood" is in the stall's name, we thought it would be fitting to finish our meal with a seafood dish. While crabs were (sadly) out of the question due to budget constraints, we went with a popular dish at local restaurants: the Deep Fried Prawns w/ Wasabi Dressing ($18/$24/$36).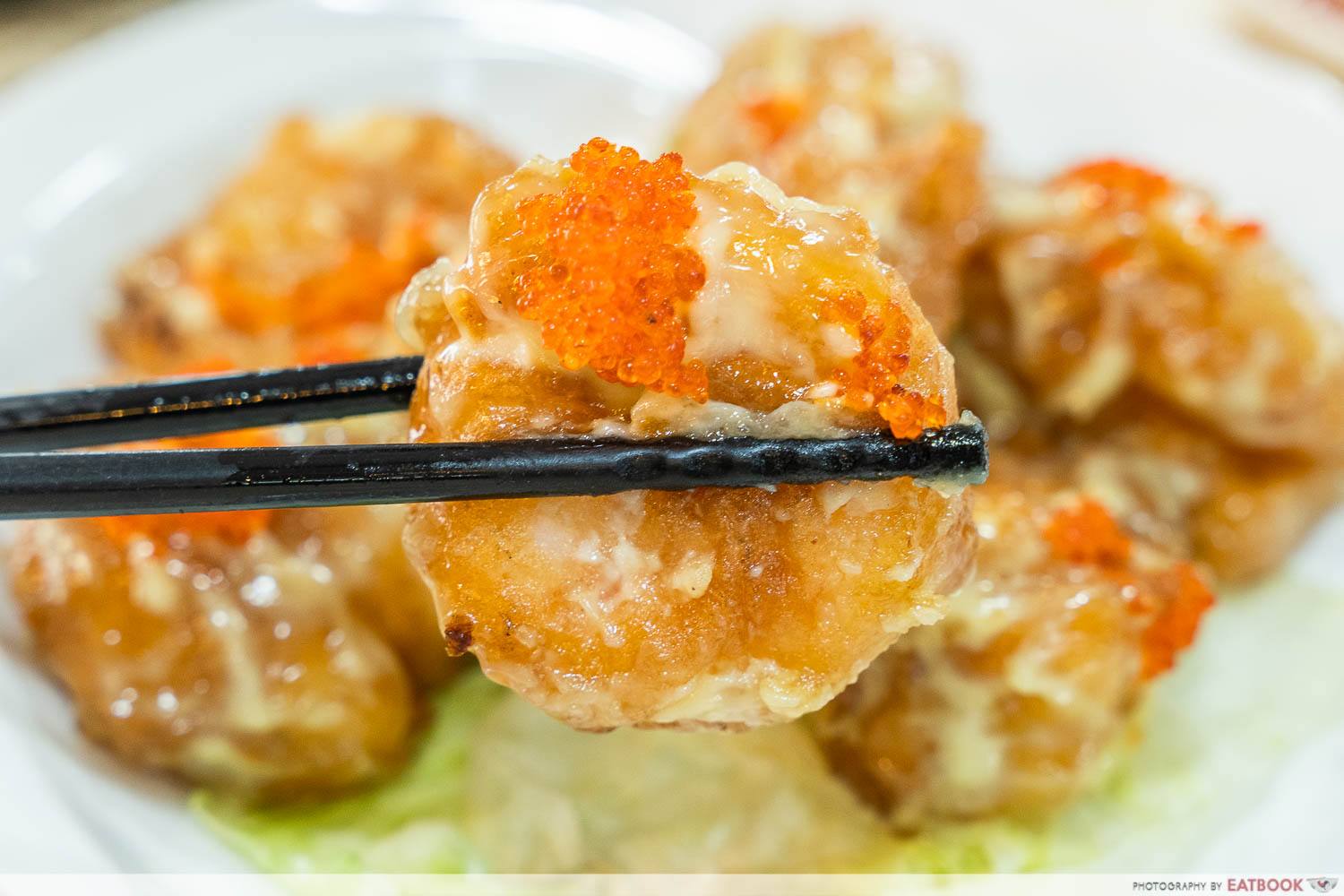 I think wasabi prawns can be quite hit or miss, but here it was done really admirably. The fried prawns themselves were succulent, and had a crispy outer layer that dovetailed with the popping tobiko eggs. While the creamy wasabi sauce could have been spicier, at least for my tastes, it was delightfully pungent and did not get too jelak even after a few mouthfuls.
Though we did not order this dish, I'd like to specially mention the Signature Roasted Spring Chicken w/ Glutinous Rice ($32). This is a whole spring chicken with insides packed full of glutinous rice. You'll have to contact the stall in advance to order the dish, however.
Ambience at 18 Seafood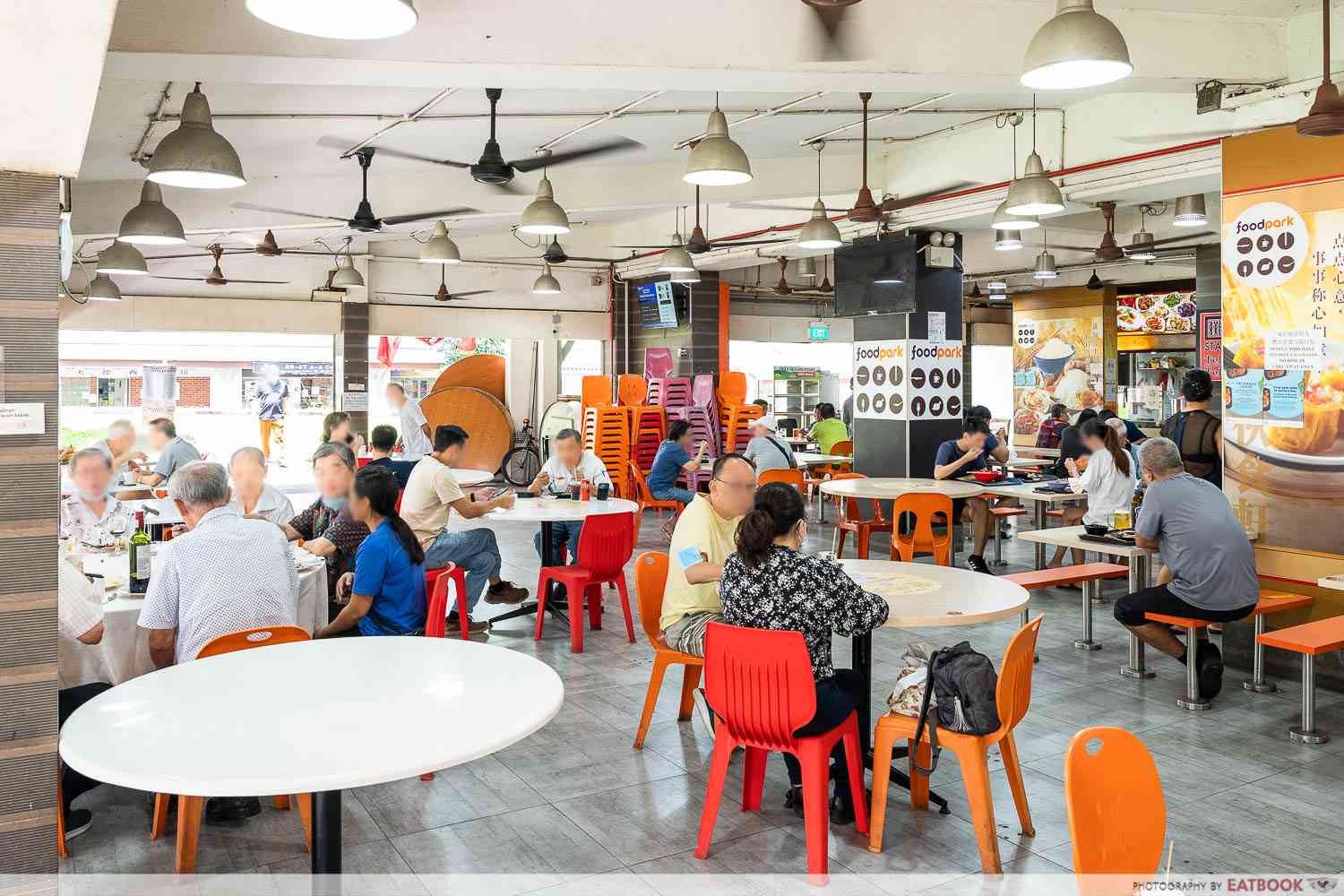 18 Seafood is located in a coffeeshop in the Lorong Lew Lian HDB estate, and is a four-minute walk from Serangoon MRT Station. Its spaciousness and abundance of ceiling fans make it quite a comfortable place to enjoy a zi char feast.
The verdict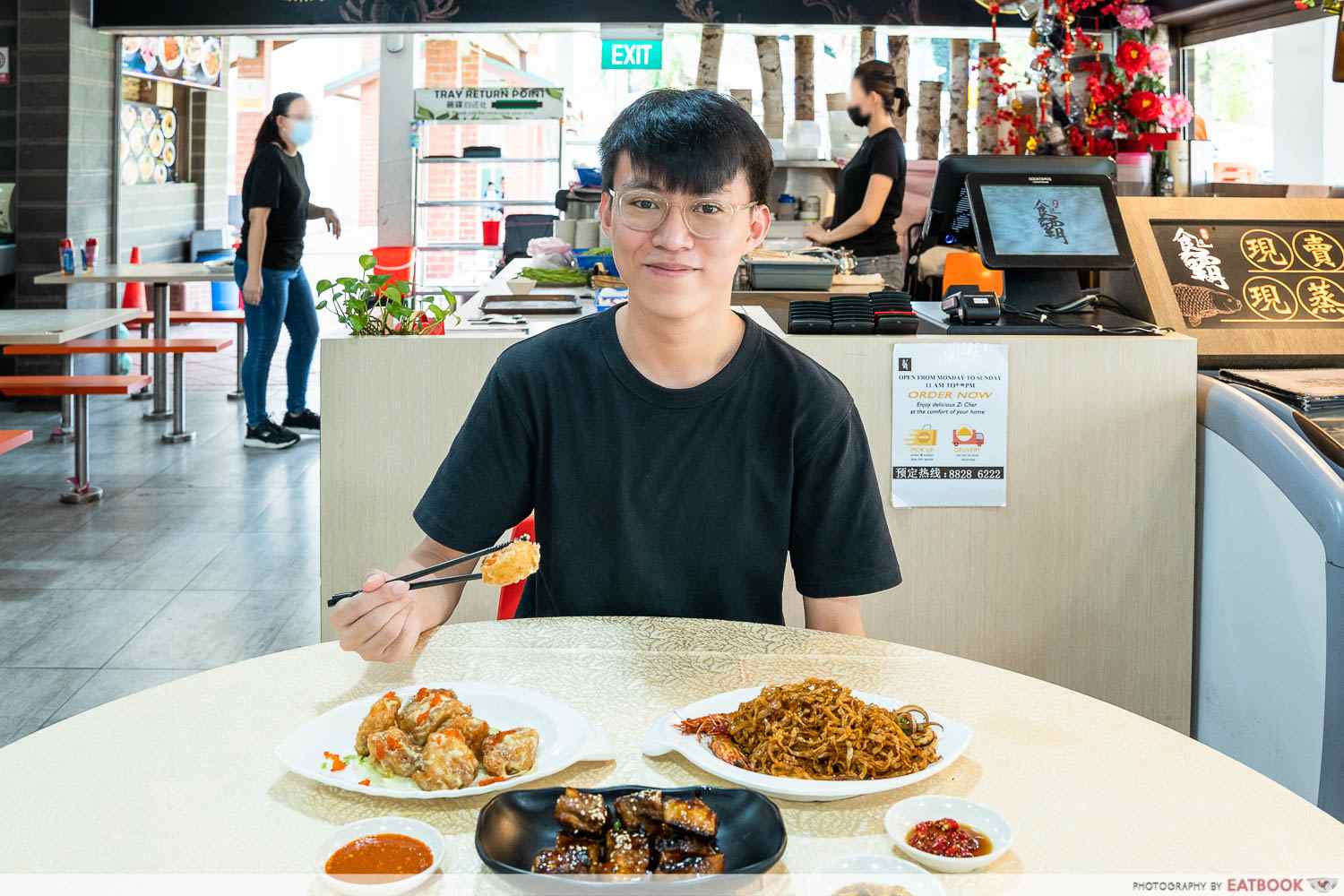 I was thoroughly impressed by 18 Seafood. The food was delectable, and had interesting, more unconventional elements that set them apart from your middle-of-the-road zi char stall. If you're looking for a zi char place that will surprise you, 18 Seafood is the place to check out.
If you're in the mood for a free-flow feast, check out our best buffets list. As for other great seafood dishes, read our One Prawn & Co review.
Address: 2 Lorong Lew Lian, #01-56, Singapore 531002
Opening hours: Daily 11am to 2:30pm, 4:30pm to 9pm
Website
18 Seafood is not a halal-certified eatery.
12 Best Buffets In Singapore For All Budgets—Hotel Buffets, Outdoor BBQ And More
Photos taken by Zadelin Wong.
This was an independent review by Eatbook.sg.
18 Seafood Review: Unique Zi Char With XO Fried Mee Pok And Champagne Pork Ribs In Serangoon
18 Seafood Review: Unique Zi Char With XO Fried Mee Pok And Champagne Pork Ribs In Serangoon -

8.5/10
Summary
Pros 
– They have some interesting zi char dishes
– XO Sauce Fried w HK Mee Pok was superb
– Champagne Spare Ribs were excellent as well
Cons
– Wasabi prawns could have been a little spicier
Recommended dishes: XO Sauce Fried w HK Mee Pok ($6/$12), Champagne Spare Ribs ($14/$22/$28)
Opening hours: Daily 11am to 2:30pm, 4:30pm to 9pm
Address: 2 Lorong Lew Lian, #01-56, Singapore 531002