59 Hutong Yakiniku has A5 Wagyu beef at Boat Quay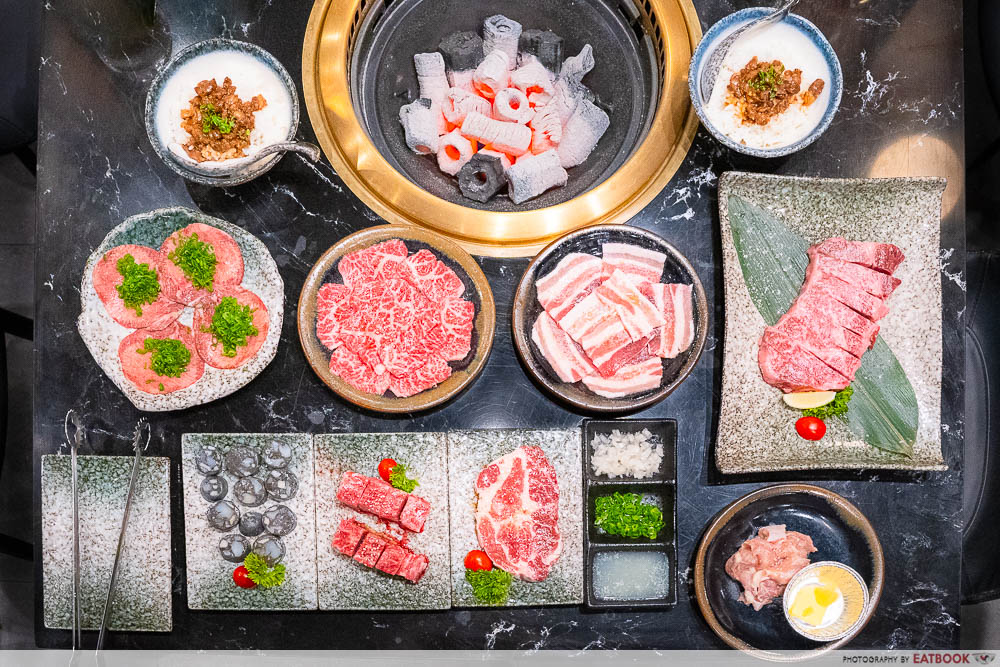 When it comes to writing about good meat, there's a tendency for writers—myself included—to fall back on expressions such as "melt in the mouth" or "succulent". Rarely, however, have I encountered meat that justified them to the extent of what I had at 59 Hutong Yakiniku. If this review sounds exaggerated and overblown at parts, know that it's because the food was just that good.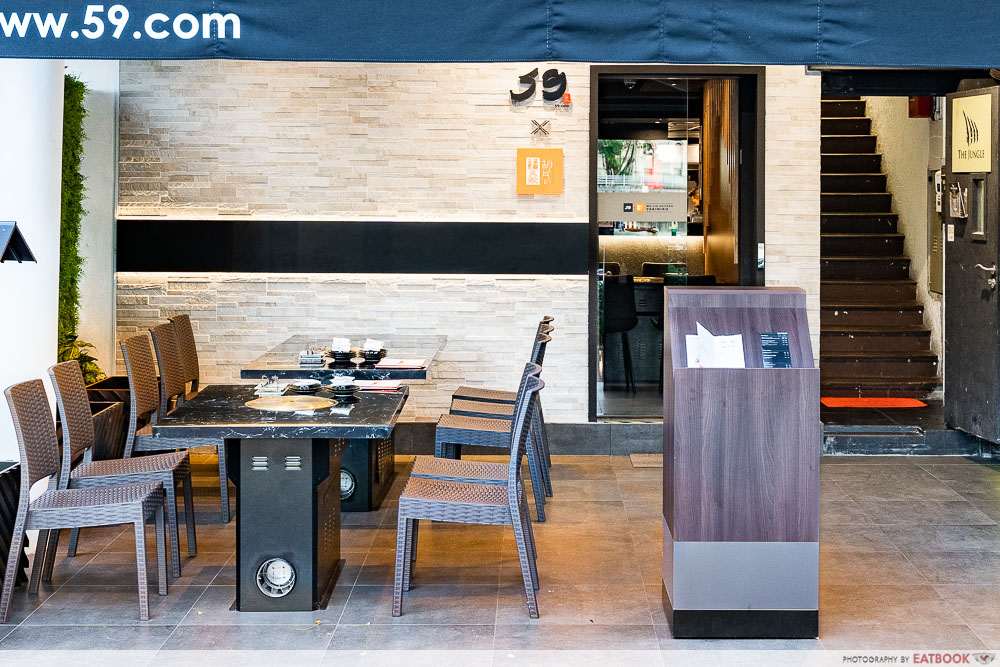 Located along Boat Quay, 59 Hutong Yakiniku is a collaboration between local start-up 59 Restaurant and Taipei's top yakiniku chain, Hutong. Beyond the premium cuts of meat and seafood, the restaurant has a lot going for it: the excellent alcohol, the comfy vibe, and the sights and sounds of the Singapore River. Here's a closer look at what you can expect there.
Food at 59 Hutong Yakiniku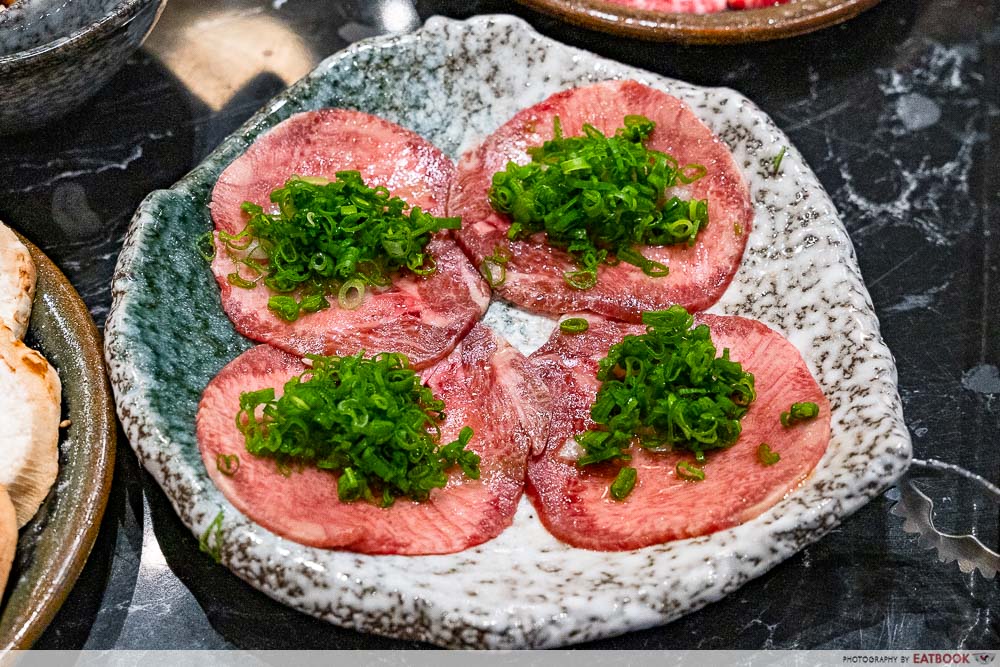 The first dish we tried was the AUS Wagyu Thin Cut Tongue ($28++). Some may wince at the idea of eating exotic cuts such as this, but more intrepid eaters will be rewarded with some truly incredible meat.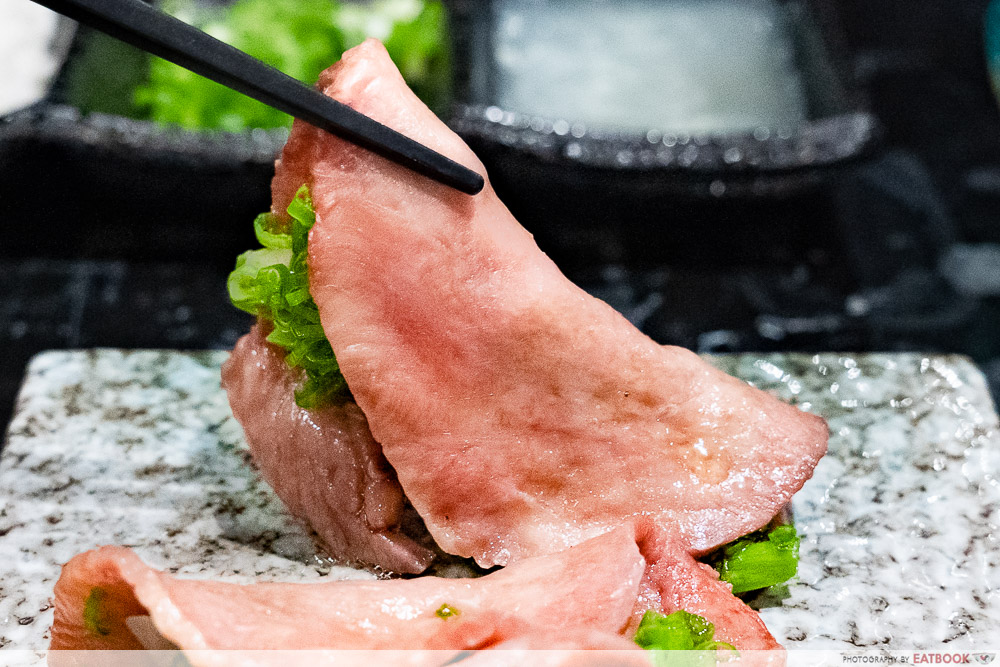 Texture-wise, the tongue was very soft, stringy, and smooth—I couldn't help but gasp at its almost otherworldly mouthfeel. You won't have to worry about it having a gamey taste either, as its flavour was very subtle. Here, it's all about the smoky aroma of the grill, and the exquisite texture of the tongue itself.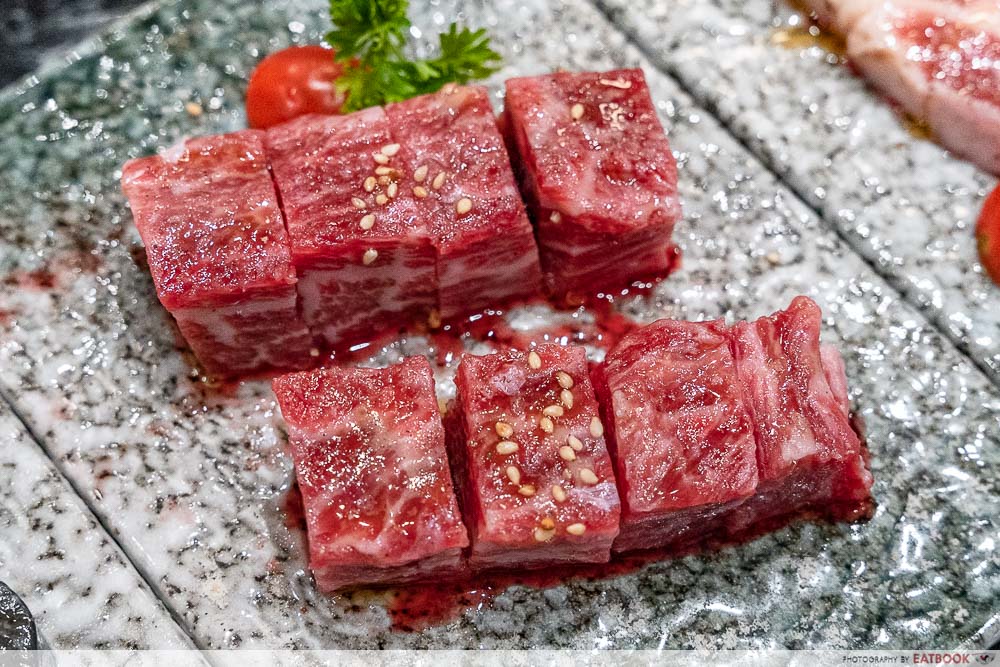 Before I had the chance to make a tongue-in-cheek joke, the service staff began barbecuing the next item: the US Prime Dallas Cube ($36++). In those thick meaty squares, one could see just how well-marbled they were, but they soon transformed into browned chunks of gloriously juicy beef.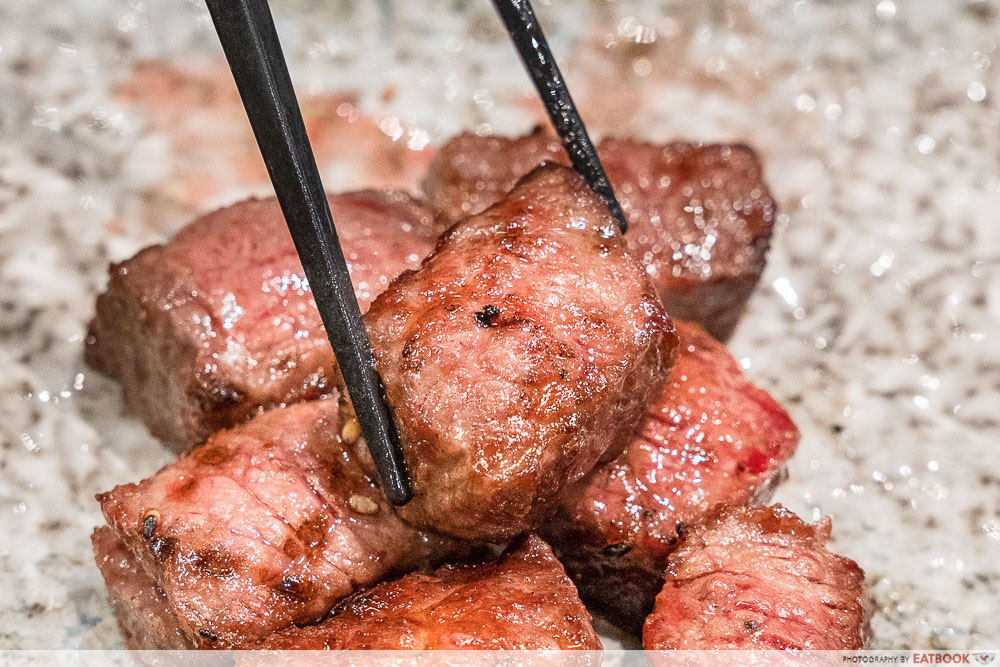 I'll say it again: those beef cubes were gloriously juicy. And while the texture wasn't as stunning as the beef tongue's, it was still really soft, with a slightly springy texture to boot. The beefy flavours were also more pronounced here, and went well with the zesty lemon sauce on the side. Speaking of sauces, 59 Hutong Yakiniku recommends you eat their meat without any condiments, but those who want to cut through the grease can opt for the aforementioned one.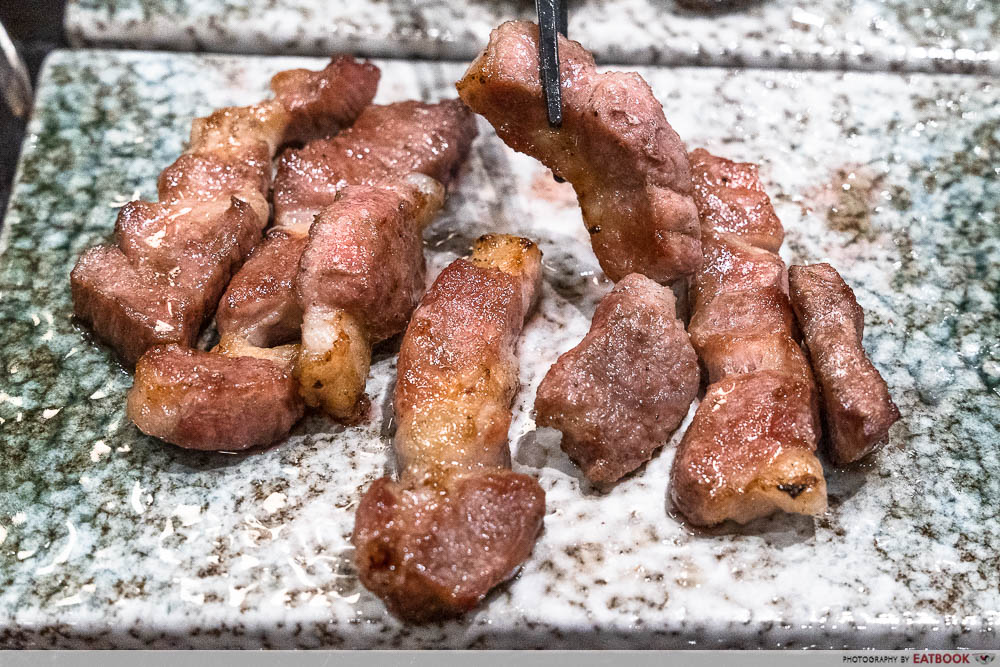 These back-to-back beef dishes were followed by the Iberico Pork Shoulder Blade ($22++). As an unabashed beef fan, I was worried that this cut of meat wouldn't live up to what came before. And while it certainly wasn't as good, it was still leagues above what you'd get at your average yakiniku place. It was tender and juicy, with a rather nutty flavour that's distinct to Iberico pork.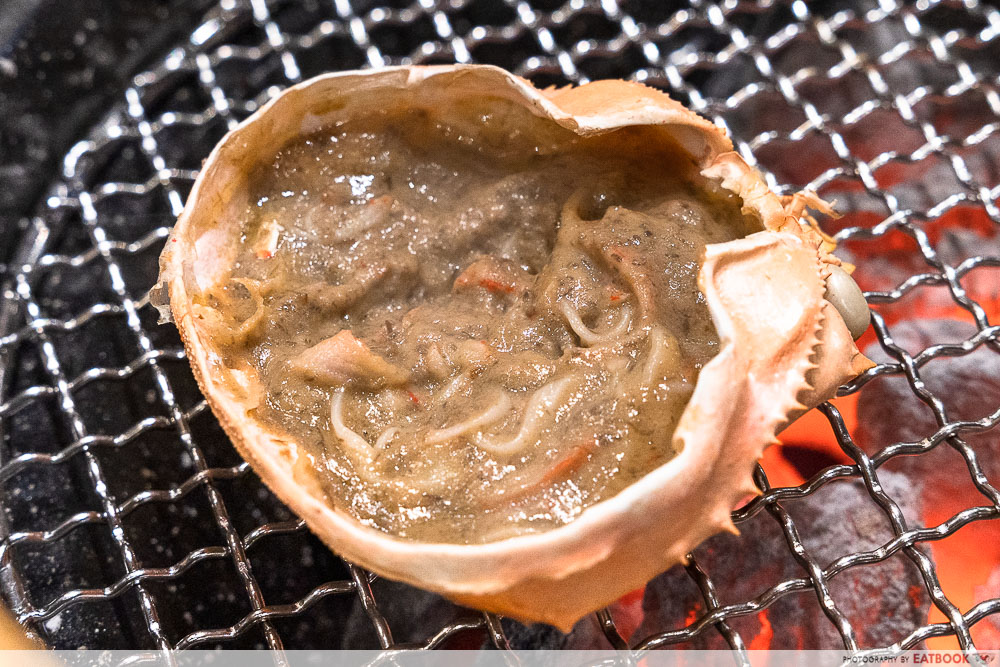 At this point, the service staff began grilling this modestly-sized crab shell, and I thought to myself: ah, this must be the intermission. But I couldn't be more wrong, as inside the crab shell was some mind-blowing Raw Crab Roe ($18++).
After three meat dishes in a row, the miso-seasoned roe coated my mouth with its creaminess and sweet-savoury taste. There were bits of crab meat mixed in with the roe, too, which added textural variance rather than distract from the roe's rich flavour. The grill also added a tantalising smokiness to each buttery mouthful.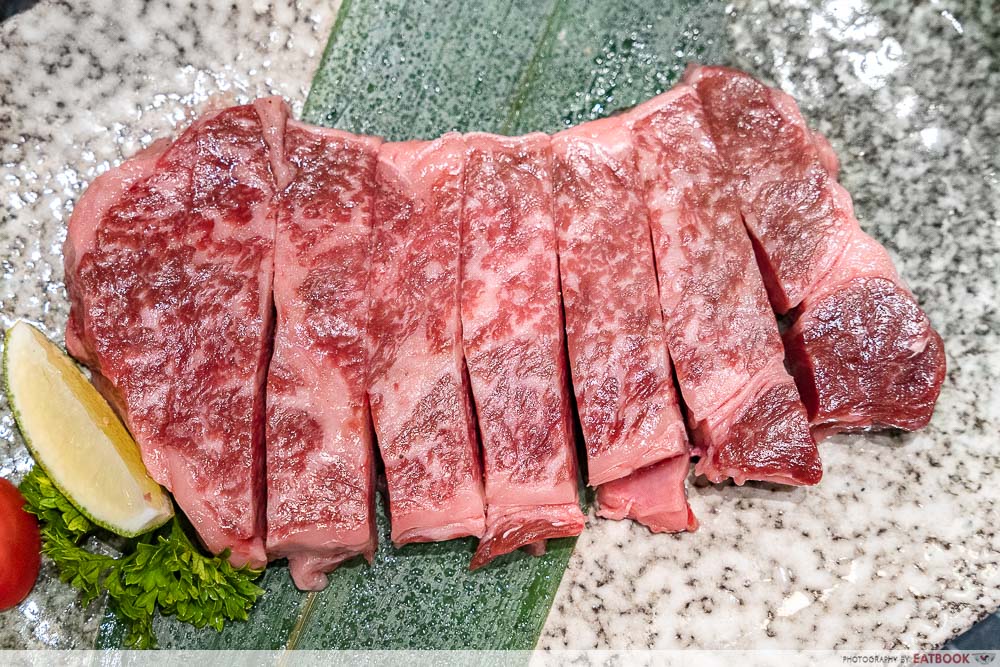 For the finale, we had the most luxurious cut of meat yet: the A5 Wagyu Ribeye Roll ($72++).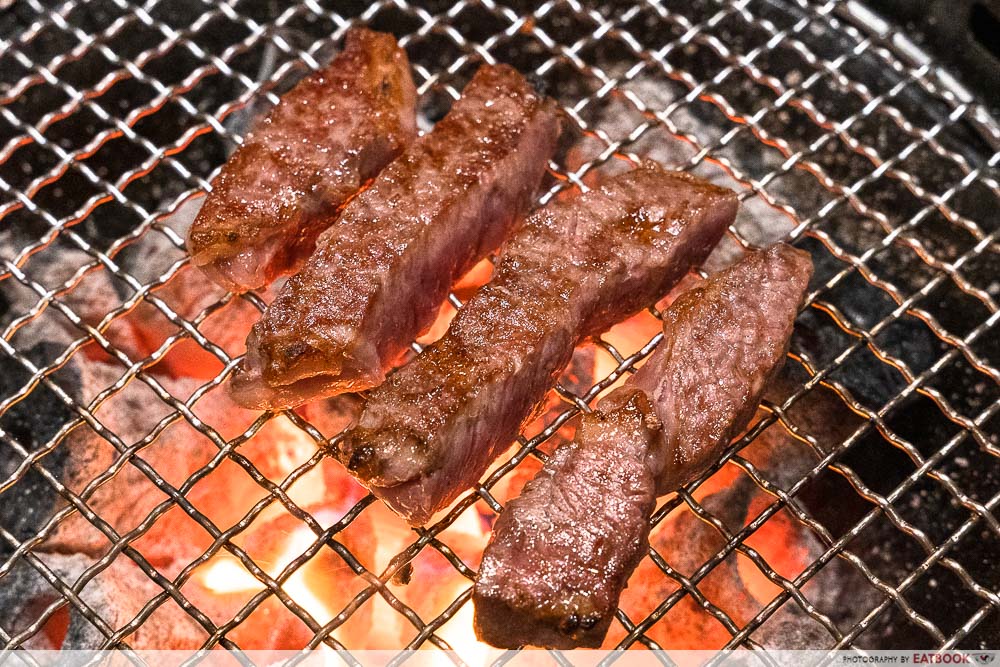 A5 is known to be the highest Wagyu grade, so it goes without saying that the meat here is as tender and flavourful as it gets. I've exercised much restraint up to this point, but I'll finally use that phrase for this dish. It was, well and truly, melt in the mouth.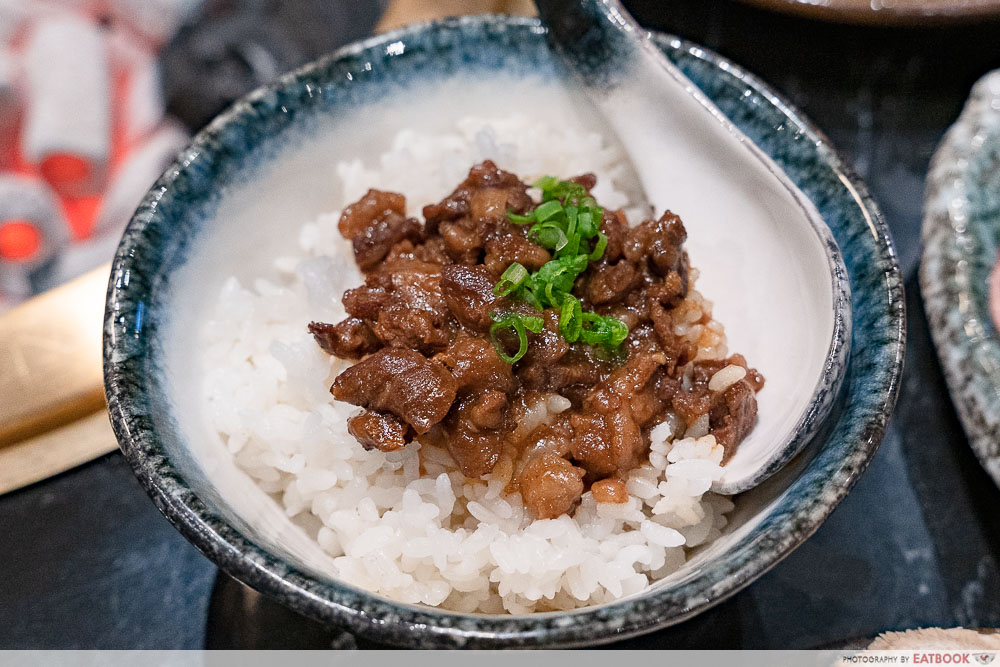 On a side note: if you want some rice to go along with your barbecued meat, there's the lu rou fan-inspired Wagyu Beef Japanese Rice ($10++). Atop a bed of fluffy pearl rice laid a congregation of Wagyu beef that was wonderfully braised and full of umami.
Ambience at 59 Hutong Yakiniku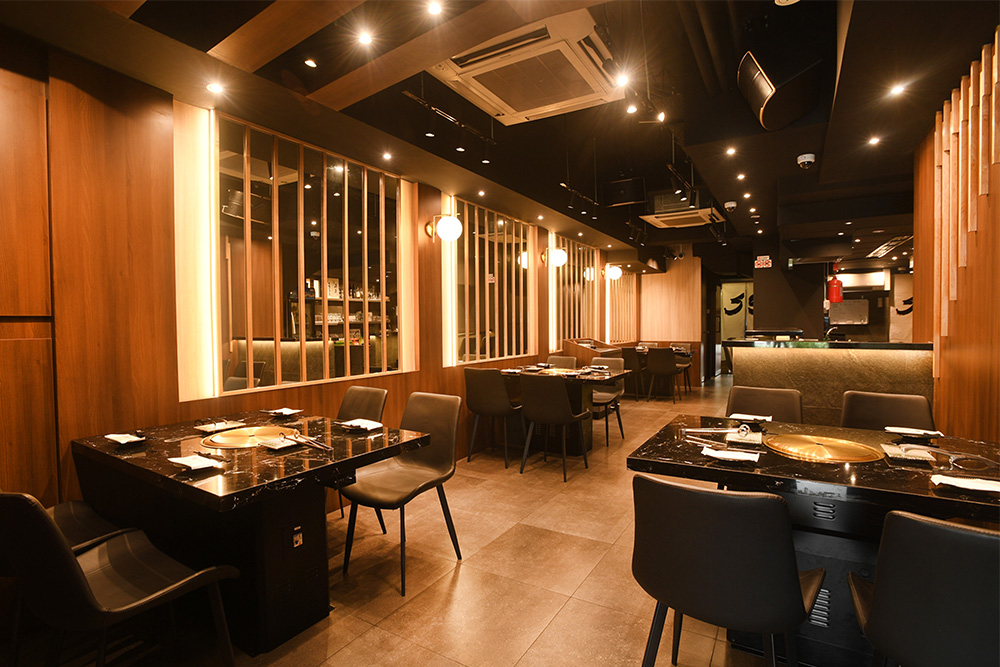 Image credit: @59hutongyakiniku
The restaurant has that classic yakiniku restaurant vibe, with comforting wood tones and unpretentious furnishing. Should you choose to sit outdoors, the Singapore River will keep you company as you indulge in fine meat and alcohol.
59 Hutong Yakiniku is a five-minute walk from Raffles Place MRT Station.
The verdict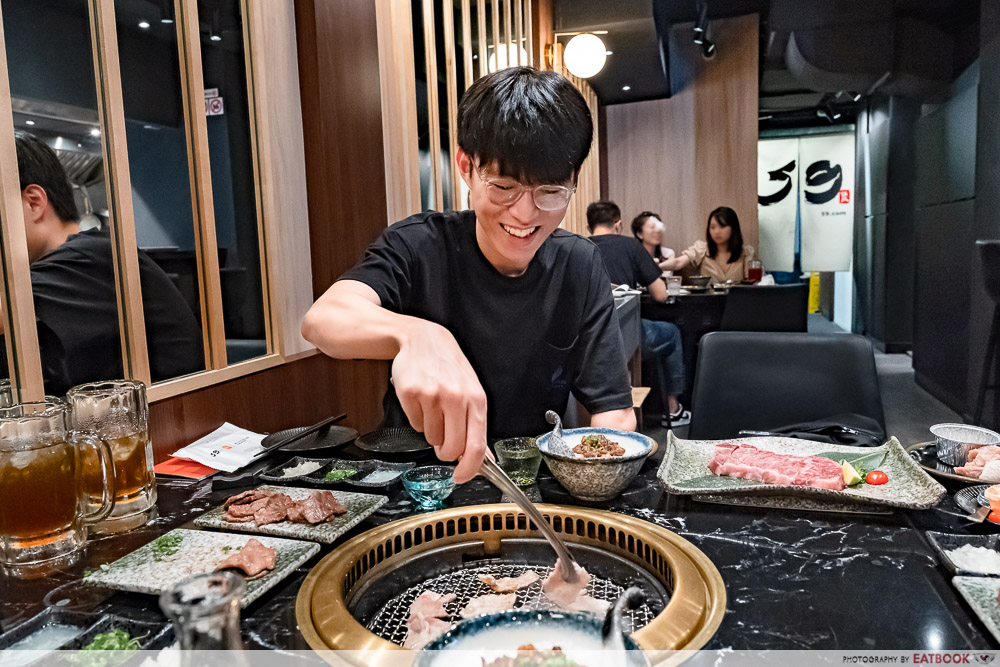 I was absolutely floored by the food at 59 Hutong Yakiniku. Practically every cut of meat I tried there was outstanding, and my experience was only enhanced by the charming atmosphere and service. I cannot recommend this restaurant highly enough.
For another place to get good BBQ, check out our Fav.grillbar review. If you're looking for a neat Taiwanese cafe, have a look at our Breakfast Hola review.
Address: 35 Boat Quay, Singapore 049824
Opening hours: Daily 12pm to 3:30pm, 5:30pm to 11pm
Tel: 6235 3818
Website
59 Hutong Yakiniku is not a halal-certified eatery.
Fav.grillbar Review: New KBBQ Bar Opens Till 12AM, Serves Tender Beef Short Ribs And Free Steam Egg
Photos taken by Jasper Juay.
This was a media tasting at 59 Hutong Yakiniku.
59 Hutong Yakiniku Review: New Taiwanese BBQ Restaurant With A5 Wagyu Beef And Iberico Pork
59 Hutong Yakiniku Review: New Taiwanese BBQ Restaurant With A5 Wagyu Beef And Iberico Pork -

9/10
Summary
Pros 
– The cuts of meat are very high quality
– Seafood dishes are superb
– Atmosphere and service is top-notch
Cons
– Steep prices
Recommended dishes: A5 Wagyu Ribeye Roll ($72++), AUS Wagyu Thin Cut Tongue ($28++), Raw Crab Roe ($18++)
Opening hours: Daily 12pm to 3:30pm, 5:30pm to 11pm
Address: 35 Boat Quay, Singapore 049824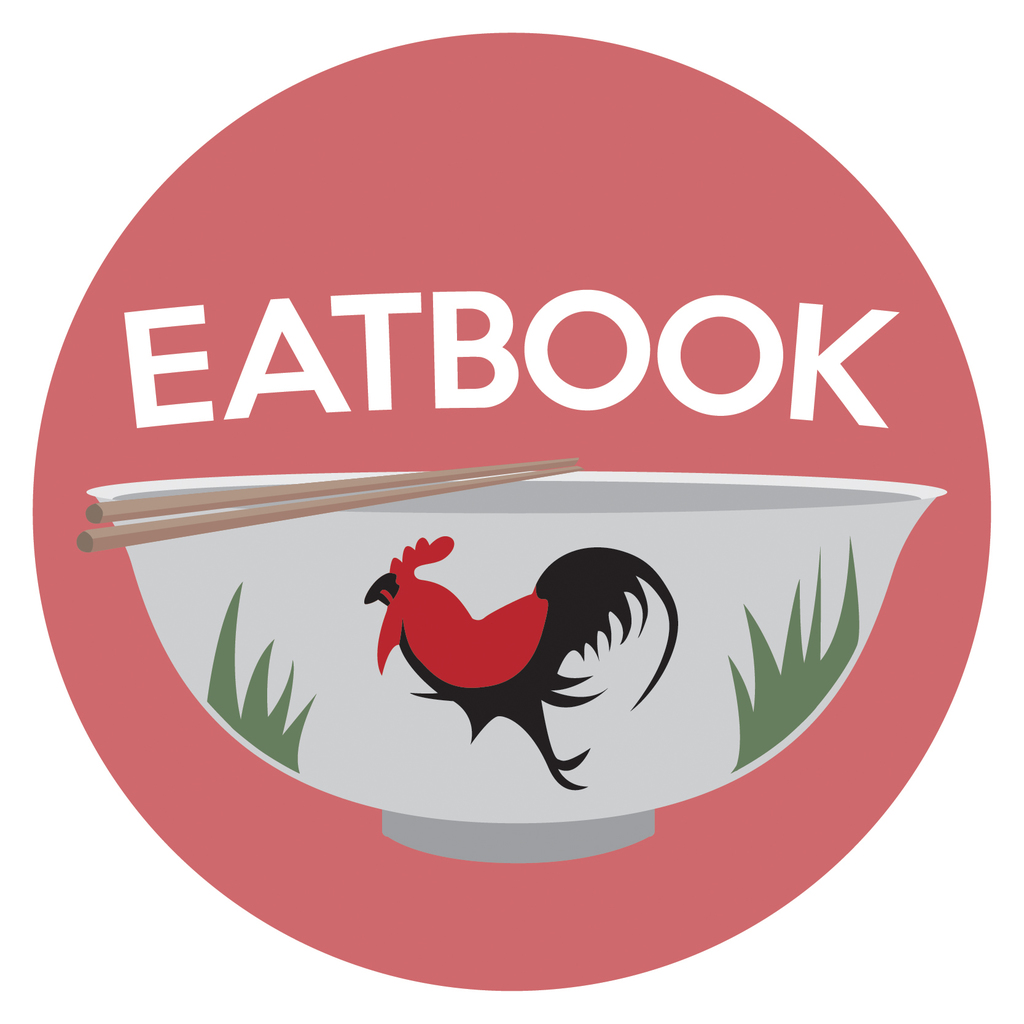 Drop us your email so you won't miss the latest news.